About Us
At United Capital Source, we fund small businesses that have difficulty obtaining that money elsewhere. We provide you with the cash you need to operate your business. Moreover, we provide it quickly.
Together we help you find the right funding option best suited for your business. Call us now at (855) WE-FUND-U and speak with one of our professional advisers for a FREE consultation!
Podcast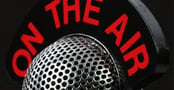 Listen in on Jared Weitz, CEO of United Capital Source, discuss the changes in the small business funding industry in recent years and new lending products along with repayment schedules which benefit business from different industries.