Wholesale Credit
Card Processing
Give prospects the financial
leg up they need to say "yes"
to your products or services

FREE Point of Sale Systems
We'll get you access to free terminals once we find you the right program

Bad Credit?
Okay
We can find you
great programs, even
with bad credit

Approvals Within
24 Hours
Our vast network
allows us to find you the
right program, FAST!
UCS Merchant Credit Card
Processing POS Solutions!
United Capital Source offers merchant credit card processing services to help lower your merchant account fees and surcharges. Regardless if you swipe, key, or scan payment information, we help keep the fees down and the profits up. Since we have a direct relationship with the nation's leading credit card processors, our clients receive access to wholesale rates.
The Federal Government now regulates debit card interchange fees, which means you can and SHOULD be paying less for every debit card transaction.
Popular Features:

Free Point of Sale Systems

Overnight Bank Deposits

Wholesale Credit Card
Processing Rates

Lower Debit Card Rates

Gift Cards and Loyalty
Programs

Available to Variety
of Businesses
THE NO-OBLIGATION CHALLENGE
We're confident we can lower your merchant processing fees, and that's why we're inviting businesses to take our no-obligation challenge. Send us just one complete merchant processing statement from any previous month, and we'll perform a complete analysis of your rates FREE. We'll also create a proposal that shows how we can lower those costs by 20% or more. Don't believe us? Take the challenge! There's no obligation or cost at all.
To Learn More About Merchant
Processing call:
855.933.8638
or email us at
[email protected]
Revolutionize your Business for
as little as $89/per month.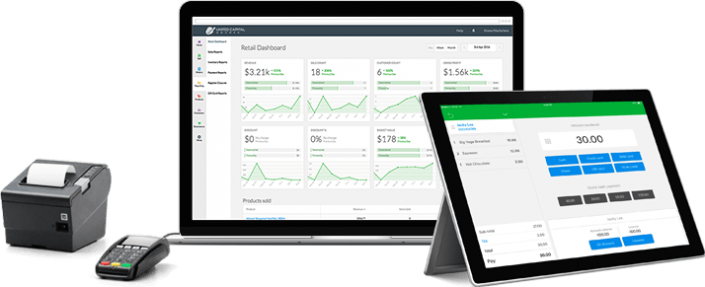 It has never been easier to take advantage of the benefits of a point of sale (POS) system. United Capital Source can set you up with a full-featured point of sale system without all the hassle or the high cost.
We have simplified the process so you can easily transition from your current transaction terminal to a state–of–the–art touchscreen POS system that will streamline your business operations and automate your daily management activities.
We'll set you up with a POS that offers countless time and money-saving features that will let you focus on what's important: keeping your customers satisfied and spending!
Selecting the Right POS System

Your POS technology allows you to accept payments, but it's also great for
leveraging sales. Payment Card Industry (PCI) compliant

Mobile Payment
Technology
(Available to Variety of Businesses)

Point of Sale
Software
(for Mac OS X, Windows, and smart phones)

POS Systems and
Equipment
(computers, monitors, bar code scanners, FOH and BOH integrated comm. systems)

Point of Sale
Terminals
( accept credit, debit, EBT, gift cards, and bank checks)
The Competition Doesn't Even Come Close
| | | The Competition |
| --- | --- | --- |
| Point Of Sale Operating Costs | As low as $89/monthly | $5,000 – $7,000 per system |
| System Access | Free back office solution. Allows access from any computer with an internet connection. | POS access limited to dedicated back-office PC, which adds additional cost |
| Installation Cost | Onsite installation and advanced remote training included. | Typically offered at additional cost |
| Point Of Sale Operating Costs | Next day funding available on credit/debit purchases* | 2 to 5 business days for funding is the industry standard |
| Warranty | 3 year warranty on all hardware | Merchant is responsible for any replacement costs |
| Programming | Menu/Inventory programming | Typically offered at additional cost |
| Point Of Sale Hardware Included | Two hardware options including our new all-in-one terminals and proven, industry specific software | Hardware and software vary by company |
| Additional Benefits | Internal NO FEE gift and loyalty program | Gift cards may be available at an additional cost |
| Dedicated Support | 24/7/365 in-house customer support | May or may not be available. 24-hour support generally requires an extra cost |
*Merchant must qualify for next day funding.
Competitive Pricing & Local Service


9 Years
of customer satisfaction
provided

10,000+
Businesses of all sizes served
across the United States

24hr Support
Experienced technical
support team
United Capital Source is among the top privately-held electronic transaction processing companies in the United States. United Capital Source provides local management, personal service, and greater resource availability. Selecting the right credit card payment processor is more than an attractive rate. United Capital Source is committed to your success by providing you with cutting edge technology, business management tools, and the latest in products and services.
Customized Industry Programs

Our providers' networks support four high speed, fully redundant credit card processing networks that result in 100% uptime. You cannot afford to lose customer sales if networks go down, and authorizations are slow. United Capital Source has the ability to offer you world-class payment applications and point of sale terminal solutions to fit your business needs.
Enhanced Data Security
Our network strives to provide our merchants with the highest level of data security protection against crimes like theft of cardholder information. We have developed innovative measures to ensure that our merchants receive the level of data security protection mandated by Visa and MasterCard. United Capital Source has made a tremendous investment in technical controls and countermeasures to ensure our customer data integrity.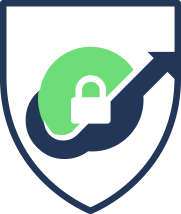 What our clients are saying:


5 Star
Rating on TrustPilot