What is a POS System?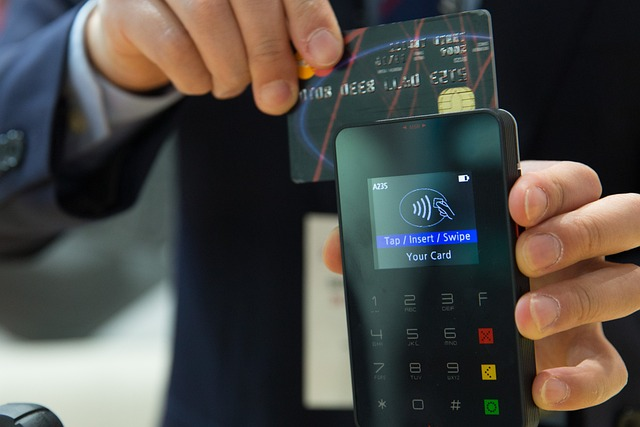 A point-of-sales system, or POS, allows businesses to process customer payments. POS systems used to simply be cash registers. They then adapted to include card readers.
In today's merchant landscape, POS systems have rapidly expanded to include the multitude of physical and digital payment options. A modern POS system comprises a credit card reader, chip readers, tap, Air Pay, and Google Pay.
Online systems also include the ability to process transactions using credit cards, debit cards, or various online payment systems like PayPal, Venmo, Cash App, Zelle, and others.
Beyond processing sales, POS systems provide critical data about your business and sales performance. You can use these tools to manage inventory, review employee performance, and improve the customer experience.
Most businesses work with a POS vendor or payment management system to get set up. It will typically come with a fee and may have additional processing fees for card or electronic transactions.
How does a POS System work?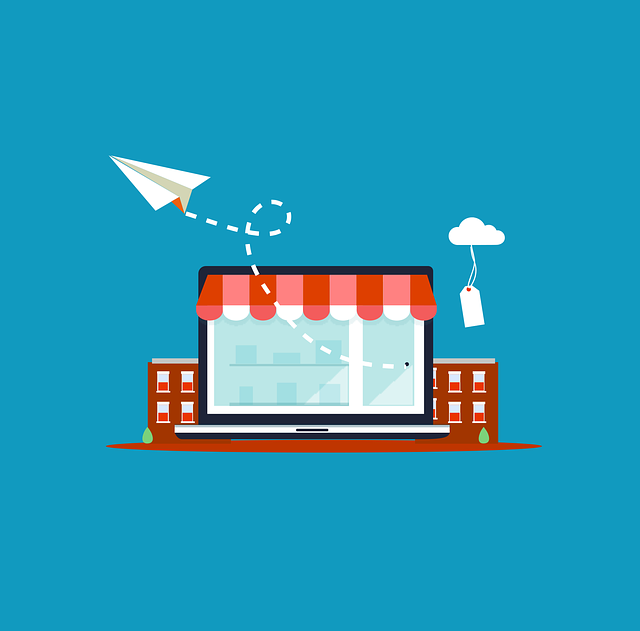 There are four key steps in the POS system process.
Step 1: A Customer Decides to Buy Your Product
In-Store: The customer picks out an item or items and brings it to the checkout register.  The cashier enters the product(s) into the POS system. Most in-store POS systems include a barcode scanner. Alternatively, some POS systems like Square allow you to use a camera to scan the item. The cashier can also key in an SKU number or other identifying code on many POS systems.
Online: The customer adds the item to their digital cart and proceeds to check out.
In both cases, scanning the item for sale removes it from inventory.
Step 2: The POS System Calculates the Price, Including Sales Tax & Fees
Most systems automatically calculate the sales tax and populate the payment processor's interface with the price information.
Step 3: The System Processes Payment
At this point, the customer pays for the product, including sales tax.
In-Store: The customer can pay by cash, card, or mobile, depending on available payment methods. For non-cash purchases, the system communicates with the system backing the customer's payment methods to transfer the funds electronically.
Online: Customers can't scan a physical card to pay online. Instead, all online transactions are "card-not-present" transactions, meaning the card's details are keyed in (often with other billing information like the name on the card and billing address). The system then uses an electronic payment gateway to transfer the funds from their account into your system.
Step 4: The Transaction is Finalized
The sale is official once the transaction is finalized. The POS system records the sale in your transaction history and prints or sends a receipt to your customer.
Some systems also include the ability to add a rewards sign-up prompt. This can help further engagement and promote repeat business.
What types of Hardware do POS Systems include?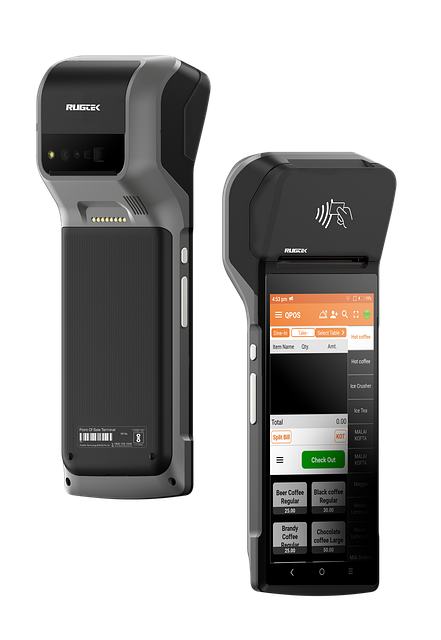 Most online or eCommerce businesses don't require hardware, but every system requires software, whether online or in-person. The hardware requirements for in-person businesses can vary significantly.
For example, a retail store likely needs more POS hardware than a food truck, which might only require a mobile POS device with a card reader attachment. It's important to understand your hardware requirements when choosing a POS system.
Common POS Hardware
Here are the different types of hardware available to support your sales operation.
Register: The classic POS hardware, cash registers help you calculate and process transactions.
Cash drawer: Whether a separate lockbox or an attached component of your cash register, a cash drawer helps you secure and organize cash from sales. Even if you don't use cash, you may need a secure spot for storing receipts. POS software can also help prevent fraud or loss by tracking every time the drawer is opened and closed.
Card reader: Most modern card readers allow customers to swipe their card or use a chip reader. They also include contactless payment capabilities, such as tap or allowing Apply Pay, Google Pay, or other mobile payment methods. They include a keypad for entering a PIN or accepting payment totals.
Receipt Printer: The receipt printer works with your register and card reader to transcribe the transaction details on a printed record. Receipt details typically include the item(s) purchased, sales price, sales tax, total price, date, and other information. Some receipt printers, like those used in a restaurant POS system, print a customer and merchant copy.
Bar code scanner: A device to scan an item's bar code to process sales information quickly and efficiently. Scanners also work with the system's software to update inventory.
Connected mobile device: Some POS systems include or only use a connected device, such as an iPad or other tablet.
There are additional hardware add-ons that you could get, depending on specific needs. Examples include:
Customer display screens.
Caller ID devices.
Self-serve kiosks (aka "self-checkout").
Coin dispensers.
Kitchen display screens.
Kitchen printers.
Digital menu boards (with or without touchscreen ordering).
Scales.
Table-side ordering and payment devices.
What Software do POS Systems include?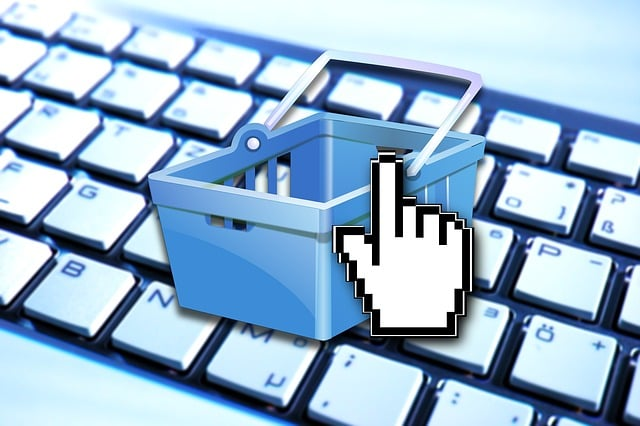 Software is the backbone of the POS system. It enables payment processing by facilitating the digital "handshake" between your system and the financial institution's system for your customer's payment method.
Many POS system software options integrate with your inventory management and accounting software. Some systems also connect to your Customer Relationship Management (CRM) software. For example, if you have loyalty programs, the POS system will update the customer's transaction history, user profile, and rewards/points in your CRM.
There are two main software options: on-premise and cloud-based.
On-Premise POS System Software
This software solution gets installed on the physical systems present in your store or business location. The sales data and information are stored locally. On-premise software is best for single locations that only process on-site transactions. While it's less flexible than cloud-based software, it does provide additional security and could work without an internet connection.
Cloud-based POS System Software
Like most of the world, modern POS systems are moving to cloud-based solutions. They're typically compatible with all hardware options. Cloud-based solutions are also excellent for "clicks-and-bricks" businesses using online and physical sales channels. It helps keep payments and inventory management consistent across channels. In addition, cloud-based POS software is usually less expensive and can be accessed from any device with an internet connection.
What key features should I look for in a POS System?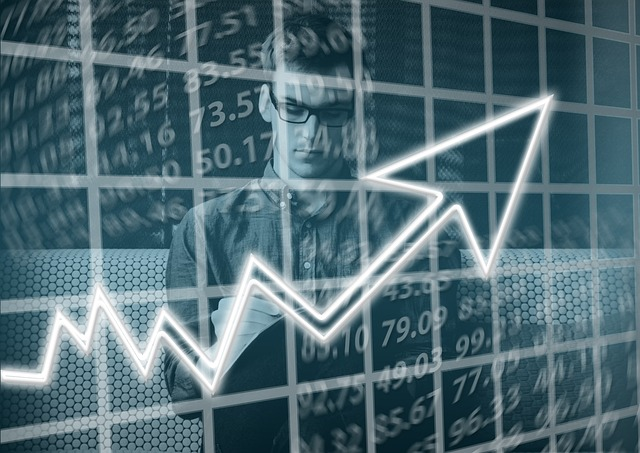 A properly implemented POS system can act as the central hub for your business operations. At its core, a POS system is about processing transactions. The system processes the sale and all the data related to it.
Here are the key features to look for in a POS system to help manage your business operations.
Sales Reporting
Most POS systems let you look at sales logs and other information. The best systems produce sales reports for better analysis.
It should be able to produce at-a-glance reports that provide a summary and quick snapshot of your sales. It should also produce detailed reports based on products, sales times, employees, total costs of times sold, retail amount, net profit, and gross margin.
Inventory Management
One of the most vital functions of a POS system is managing inventory. It should help you keep track of products so you can know what's selling and what isn't, when to order new products, and track your inventory turnover rates.
The system should include the ability to:
Generate or register serial numbers for products.
Scan and count products digitally.
Manage stock and product variations.
Track inventory levels.
Provide updates when inventory is running low.
Generate automatic purchase orders for best-selling items.
Consolidate orders and purchases in one place.
Customer Management
As mentioned, another critical component of a POS system is helping to manage customer relationships. Many options come with a built-in CRM or integrate with your current CRM to store customer data.
The POS system should allow you to attach the transaction to the customer and add it to their transaction history. The profile should contain identifying and demographic information about your customers, including name, age, email, birthday, phone number, and more.
This information can help with audience segmentation and targeted messaging in emails and other marketing efforts. A loyalty or rewards system will help maintain customer engagement and promote future business.
Employee Management & Reporting
It would be best if you also looked for POS systems with integrated tools to track, manage, and analyze employee performance. Your employees and sales team can make or break your store.
The information from employee reports can help you identify your star performers and those needing more coaching. The process starts with adding employees to the system, usually with a unique identifier.
It then tracks how many sales an employee processes during their shift. This is very helpful for commission-based sales. Or, if you have a rewards program or store credit card, it can also track sign-ups. Some businesses base employee raises or bonuses on sign-ups.
You can also compare sales or sign-ups to employee averages to see who is over or underperforming. Some POS systems include advanced features to generate employee schedules based on performance to ensure top performers are working during peak times. The system can then automatically email employee schedules.
What are the Costs of a POS System?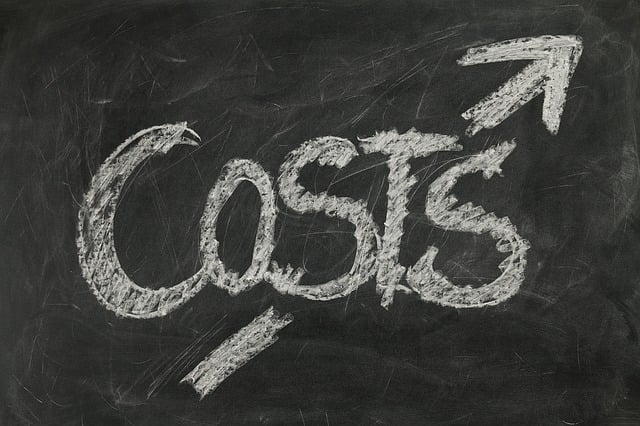 The amount you'll pay for your system depends on the vendor you use, which hardware you require, and the number of features you'll use. In addition, some businesses are marked as "high-risk merchants," which can also increase your costs.
Here's a quick summary of the price ranges to expect:
Hardware: $20 – $1,000.
Software: $40 – $100 monthly.
Service Fees: 1% – 4% for each transaction.
Hardware
Understandably, POS system hardware has the most significant price range because it depends entirely on your needs. A very basic system might just include a tablet. But if you're running a physical store with high inventory turnover, you'll likely need multiple registers, barcode scanners, payment terminals, and receipt printers. Those costs could easily total thousands of dollars.
Software
POS system software costs can also vary significantly. Software for a single register is usually in the $40-$100 per month range. Additional sales points increase those costs. It also depends on the features and integrations you require. Most companies use a SaaS model with a monthly subscription fee defined in the POS system contract.
Service Fees
Most systems have a transaction fee that covers the payment processing and additional services like IT support and contract billing. Transaction fees can vary, but most are between 1.5% – 3.5%.
How do I choose the Best POS System for my Small Business?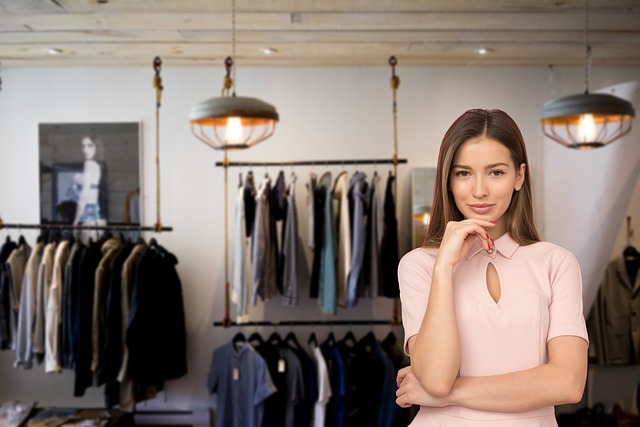 With so many options, tools, features, and add-ons available, it can be difficult to choose the right POS system for your business needs. It would be best to compile a list of essential features to inform your conversations with POS system vendors.
You can also ask other business owners about their systems and what they like and don't like. Ultimately, you'll want a system with usability and agility that doesn't break the bank.
Here are some key considerations when looking at POS system options.
Sales Traffic
One of the first considerations is your business's sales traffic. Lower-cost systems tend to process sales slower, so they won't be sufficient for high-traffic stores or eCommerce sites. Ask the vendor about transaction volume and processing speed to ensure it aligns with your sales volume.
Number of Sales Points
Determine how many sales points you'll need. For example, do you just have one register, or will you have multiple? You should also determine if you need stationery or mobile sales points, self-checkout options, and more.
Payment Methods
You'll want to determine the most important payment methods for your customers. Obviously, you'd prefer to make it as easy as possible for customers to pay you, but some mobile payment methods incur additional costs. At the very least, it should handle cash, debit cards, and credit cards with a chip reader. You also need to ensure the POS terminal is EMV-compliant.
Features
POS systems can include many optional features that your business may or may not need. You should consider systems that include inventory management features, CRMs or CRM integration, analytics, and reporting. Specialized industries might need to include enhanced features, such as tracking spoilage for food service.
Integrations
Check to see if the system integrates with your current software. One of the most important considerations is that it can integrate with your accounting program. If you run an online business, you also want to ensure it's compatible with your eCommerce platform (many platforms include built-in POS options).
Costs
Comparing costs is one of the essential parts of conducting due diligence in choosing a POS system. You want to ensure the prices are within your budget and you get the hardware, software, and services you need. You should ask about or look for hidden fees.
Contract Length
Most POS system providers require you to sign a service agreement for a defined period. You should compare contract lengths to see what works for your business. Some companies prefer shorter contracts to create more options in the future. Others prefer more extended contracts to lock in the price. Carefully review any contract before signing to ensure you understand the costs and your responsibilities.
Proprietary Hardware
Some companies use standard hardware purchased through third parties, while others develop proprietary, in-house hardware. Proprietary hardware runs smoother with the company's software but is more restrictive regarding customization or adding other hardware components.
Frequently Asked Questions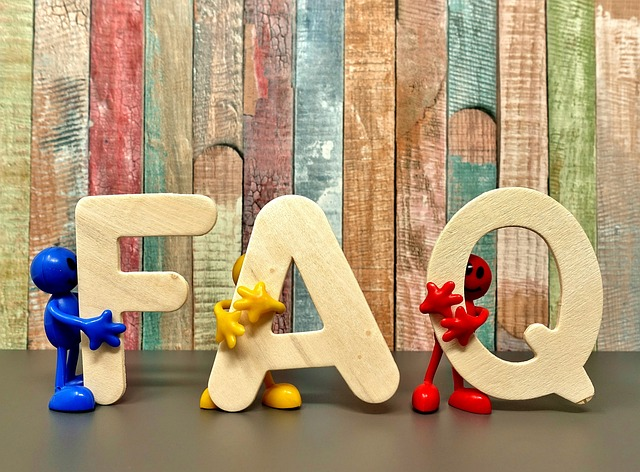 Here are the most common questions about point-of-sales systems for small business.
What are some of the available POS Systems?
There is a wide range of POS systems that can help small businesses. Many offer custom solutions that could benefit your company's unique needs.
However, here are some top options to consider as a starting point.
Clover POS.
Square POS.
Shopify POS.
Lightspeed POS.
KORONA POS.
Revel Systems.
Aloha Cloud.
eHopper POS.
Erply.
PayPal POS.
Does my business need a POS System?
Not every business type requires a point-of-sale system. For example, companies that aren't customer-facing might not need one. Or a contractor that primarily works with client checks might find it unnecessary.
However, most merchant businesses will benefit from a POS system. It's a must-have for various retailers, restaurants, and more.
You should have a POS system if:
You track inventory or need to scan product bar codes.
You have high traffic, fast-moving lines, and customizable products.
You have multiple employees handling transactions.
You have both physical and digital sales channels.
Are there Business Financing options to help with POS Systems?
In a perfect world, the POS system essentially pays for itself by allowing your business to process a higher volume of transactions at faster speeds. However, some business owners run into the catch-22 of not having the capital to invest in a robust system to unlock higher sales and more efficient processes.
Fortunately, various short-term funding options could help you overcome that initial hurdle. In theory, you'd take out a short-term business loan or alternative funding solution to invest in the system and then rapidly repay it once you've increased your revenue by processing more sales.
Not only could some of these solutions help with the investment in the POS system, but they could also help you purchase more inventory and hire additional staff to fuel the increase in sales. Some more accessible short-term solutions include merchant cash advances, revenue-based loans, or other working capital loans.
Credit-challenged business owners could also consider a bad credit business loan. Another option is equipment financing, which can pay for the POS system hardware or even software in some cases.
You might also be interested in one of the following small business loans:
What is a POS System? – Final Thoughts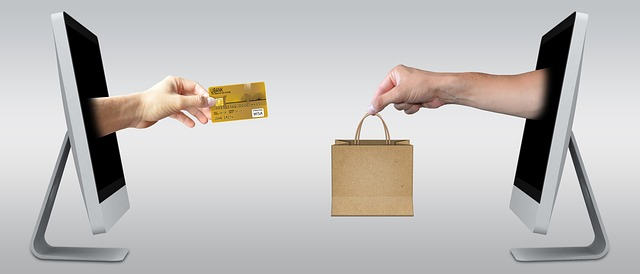 As a small business owner, you want to empower your company with the best tools and features available. However, it would be best if you also balanced those needs with budgetary concerns.
A quality POS system not only lets you quickly process payments, but it can enhance inventory management, customer relationships, and employee management. However, that requires understanding and using the best hardware and software options.
The information in this guide is intended to help you start the process. You should take the time to consider how many sales points you need, what payment methods are most needed, and what enhanced features can help you manage your business effectively.
Contact us if you have more questions on POS systems or to apply for a small business loan. Our alternative business funding experts can help you find the best financing options for your goals.