What is Square for Small Business?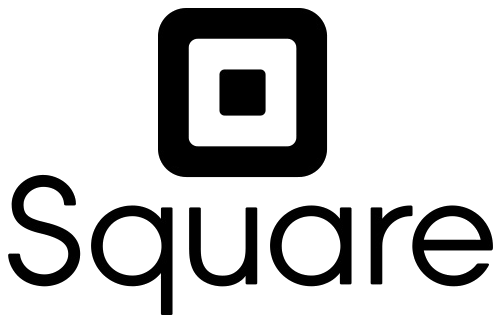 Square is a payment service provider (PSP) that offers a free point-of-sale (POS) system for specific industries. Its small business services include mobile payments (like Apple Pay or Google Pay), POS systems, eCommerce, invoicing, and more.
The company became well-known for mobile processing and still offers new customers a free mobile card reader. However, it now offers complete POS systems with a wide range of hardware selections to accept payments.
Square offers an intuitive website builder, a free virtual terminal, and developer tools for online sales and eCommerce sites. It also provides social media integrations and invoicing.
The company is one of the leading POS system providers and credit card processing options for small businesses because of its "something for everybody" approach. Few providers offer everything that Square includes. Receiving funds in your bank account usually takes 1-2 business days.
However, Square doesn't provide full-service merchant accounts, so some users experience account stability issues. Other businesses might want a more robust set of features or better pricing for high-volume sales.
Square Subscription Plans
One of Square's standout features is a free POS account, regardless of your hardware. There are also paid subscription options for more advanced features. However, there's no contract, so it's a pay-as-you-go arrangement you can cancel anytime.
Square for Retail: Plans start at $60 for one location and $40 for each additional location.
Square for Restaurants: Plans start at $60 for each location.
Square Pros & Cons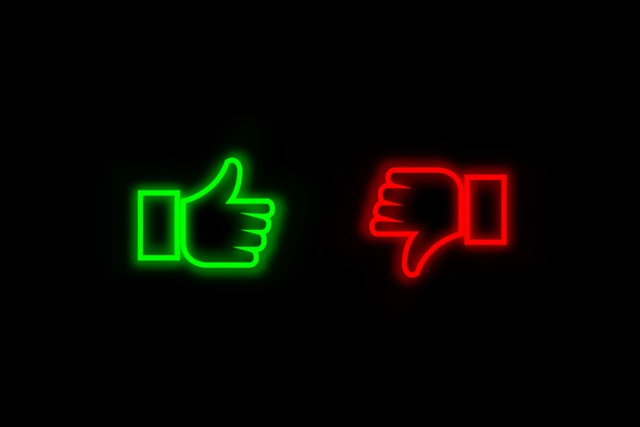 Pros:
No monthly fees for basic plans.
No long-term contracts.
Provides a diverse range of hardware options.
Tailored options for retail and food service businesses.
Free eCommerce tools.
Free mobile card reader for new customers.
Free virtual terminal.
No chargeback fees.
Cons:
Account stability issues – can freeze due to irregular activity.
Less cost-effective the higher your sales volume.
Limited support options.
Not available for international businesses.
Not available for high-risk merchants, except CBD sellers.
What is PayPal for Small Business?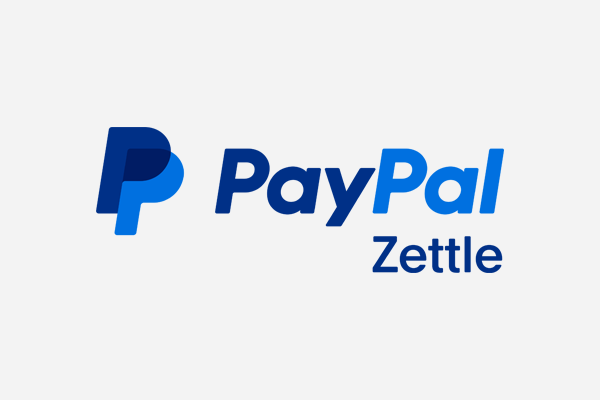 PayPal has been an industry leader in eCommerce for over two decades and was one of the pioneers in providing secure online payment methods. The company is recognized globally, and its all-in-one payment processing system allows merchants to access global selling.
All you need is to sign up for a PayPal business account to begin using the service to accept payments on your website or eCommerce channel. You can use it as your only payment processing service to supplement your primary service by integrating your PayPal account.
As an online payment service, it offers an extensive suite of developer tools along with invoicing and recurring billing options. The service also expanded into in-person point-of-sale systems with PayPal Zettle. It takes an average of three business days to receive the funds from customer payments in your business bank account.
PayPal for Business Subscription Plans
Like Square, PayPal offers a free account with no monthly fees that serve most small business purposes. However, paid plans are also available for advanced features or large companies.
PayPal Payments Advanced: $5/month.
PayPal Payments Pro & Virtual Terminal: $30/month.
PayPal for Enterprise: Custom pricing.
PayPal Pros & Cons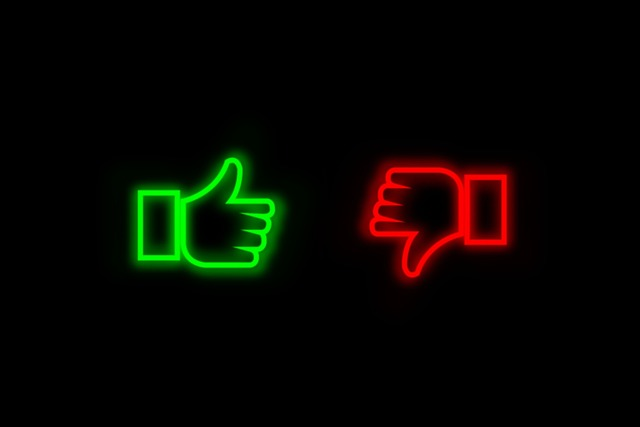 Pros:
Global platform with high consumer trust.
Predictable pricing structures.
Extensive developer tools and integrations.
Zettle allows for in-person PayPal & Venmo payments.
Low in-person transaction fees.
Cons:
Limited features for POS solutions.
Account stability issues.
Not ideal for high-volume merchants.
Fees for a virtual terminal, chargebacks, and recurring billing.
What are the similarities between Square and PayPal?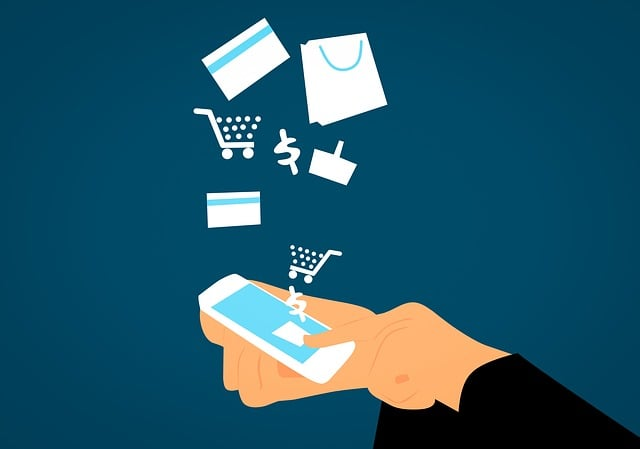 Both companies offer free accounts and affordable payment processors. The account includes a free mobile POS app for each as well.
Businesses can use Square or PayPal to process QR code payments apply discounts, invoicing, and recurring billing. Each service includes an item library where you can add product descriptions, images, and variants.
To help with processing sales and inventory management, both Square and PayPal are compatible with barcodes or SKUs. You can also add P2P payments, buy now pay later options,
Both platforms provide phone support and 24/7 chat support. In addition, merchants using Square or PayPal may become eligible for small business financing options through the payment processing companies.
What are the differences between Square and PayPal?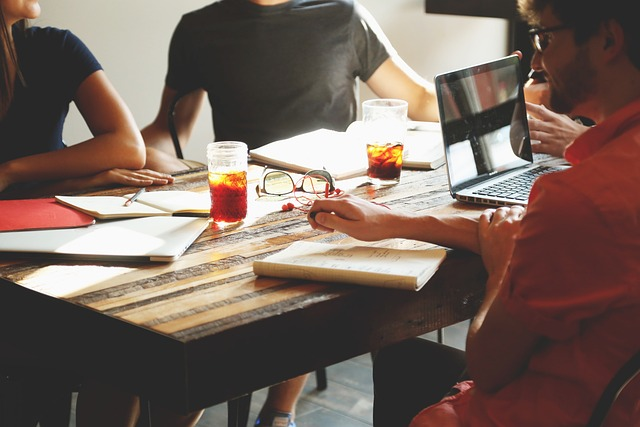 Now that we've covered what the platforms have in common let's look at the key differences.
Square Exclusive Features
As mentioned, Square offers industry-specific POS systems, but PayPal doesn't. Those systems include advanced features for inventory management, payroll, timekeeping, and team management.
While both companies offer POS hardware, Square has a much more comprehensive selection of card readers and registers for in-person payments. Unlike PayPal, it also includes an offline mode so businesses can continue processing transactions if the internet goes down.
Other Square exclusive features include the ability to offer customer loyalty and marketing features, multilocation management, and more robust reporting features. While neither platform works with high-risk merchants, Square makes an exception for CBD sellers.
The payment processing company also offers chargeback protection so that you won't get a fee for chargebacks. It also doesn't have a fee for virtual terminals.
PayPal Exclusive Features
PayPal offers extensive international sales support, including the ability to process many currencies. In addition, it accepts cryptocurrency and allows customers to pay with PayPal in person (Square only accepts PayPal payments online).
Some merchants can get micropayment rates. It also offers discounted processing rates for nonprofits.
How do Square and PayPal Processing Fees stack up?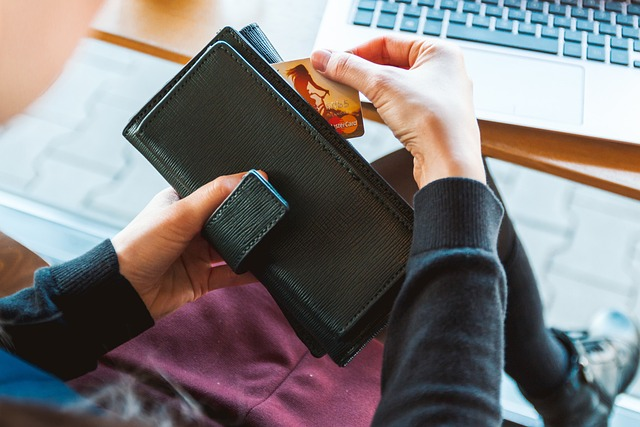 Here's what you can expect regarding transaction processing fees from each company.
Online Transactions
Square: 2.9% + $0.30.
PayPal: 2.59% + $0.49 – 3.49% + $0.49.
In-Person POS Transactions
Square: 2.6% + $0.10 (2.5% + $0.10 for some industry-specific options).
PayPal: 2.29% + $0.09.
QR Code Payments
Square: 2.9% + $0.30.
PayPal: 1.9% + $0.10 for transactions over $10; 2.4% + $0.05 if under $10.
Chargeback Fees
Square: None
PayPal: $20.
Recurring Billing/Invoice
Square fees depend on your plan:
Free Plan: 3.3% + $0.30 per invoice.
$20/month plan: 2.9% + $0.30.
PayPal has a fixed fee for all accounts:
$10/month (free if you use Checkout); 3.49% + $0.49 per invoice.
Card-Not-Present or Virtual Terminal Transactions
Square: 3.5% + $0.15.
PayPal: 3.09% + $0.49 per transaction (plus $30/month for the plan).
How do businesses choose Square vs. PayPal?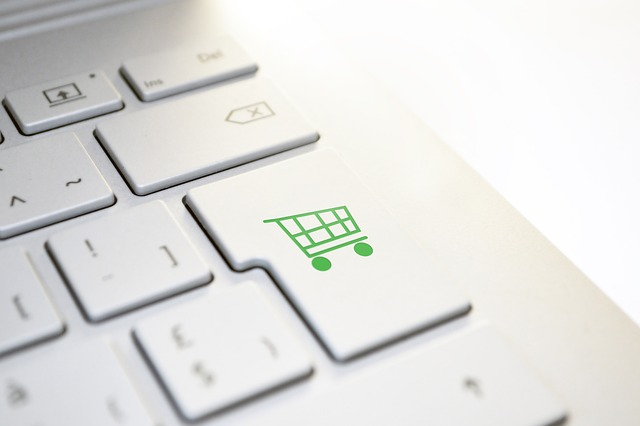 Choosing between the two largely depends on what type of business you run, what channels you use, and what POS features you need. Here are some tips on when you should consider Square or PayPal.
Choosing Square
Square might make more sense if you have the following business needs.
Primarily In-Person Sales
Square is the more comprehensive POS solution for brick-and-mortar businesses. It offers a more extensive suite of hardware options, advanced features, and industry-specific solutions. In particular, it's a better option for inventory management and integrated solutions.
PayPal is still viable for in-person businesses since it offers a POS app, a mobile card reader, smart terminals, and lower processing fees. However, it lacks the advanced options and scalability of Square.
US Domestic Business
Square doesn't support international payments the way PayPal does. You won't need PayPal's international services if your business operates only in the US.
Low Average Ticket Size
While PayPal has a lower percentage for in-person transactions, it has a higher fixed fee at 49 cents compared to Square's 30 cents. That difference can really add up if your average ticket size is small.
Multichannel Features
Businesses that want multichannel features in a platform should use Square. It lets you connect inventory reporting solutions, email marketing support, and loyalty programs easily.
Fast Online Store Needs
Square is a better fit for businesses that want a simple solution to quickly get an online store up and running. The free plan provides tools to launch a basic eCommerce website. However, you'll need a paid plan for advanced features.
Scaling
Square is a better option for businesses that project the need to scale operations in the future. It offers more features in its higher-tiered plans, including various premium add-ons. In addition, it offers more third-party software integrations and add-ons.
CBD Sales
Square payment processing supports CBD sales. PayPal does not.
Choosing PayPal
Here are situations where PayPal would be a better fit for your business needs.
Primarily Online Businesses
PayPal began as an online payment system and still has a clear advantage in that area. You can sell from multiple online channels (Amazon, eBay, etc.), accept cryptocurrency payments, and get support for international currencies.
Leveraging the PayPal Brand
Some small businesses and online sellers like that they can leverage the PayPal brand to lend their brand more authority. PayPal has higher consumer confidence, so they're more likely to purchase when they see that logo.
Low-Volume In-Person Sales
While PayPal doesn't offer the same features or scalability as Square, it does have lower transaction rates, making Zettle suitable for low-volume in-person businesses. In particular, if you're an online seller looking to expand into brick-and-mortar retail, PayPal Zettle could be a good fit.
In-Person PayPal Payments
Businesses that want to offer their customers the ability to use PayPal for in-person transactions must choose PayPal Zettle. Square doesn't support this functionality. It only processes PayPal payments for online transactions.
Supplementing an Existing Payment Processor
Businesses that already have a payment processor in place might want to expand their options by offering online payments via PayPal. Square doesn't support this.
Frequently Asked Questions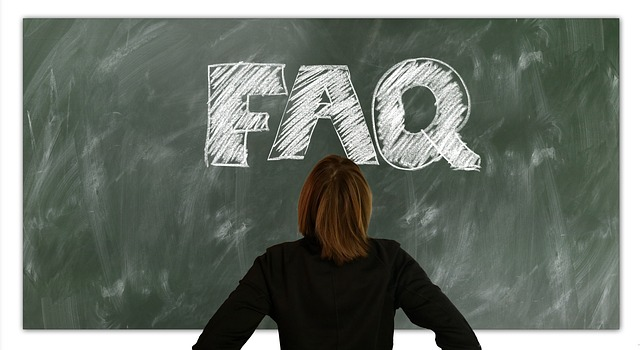 Here are the most common questions about PayPal vs Square.
Is Square or PayPal Cheaper?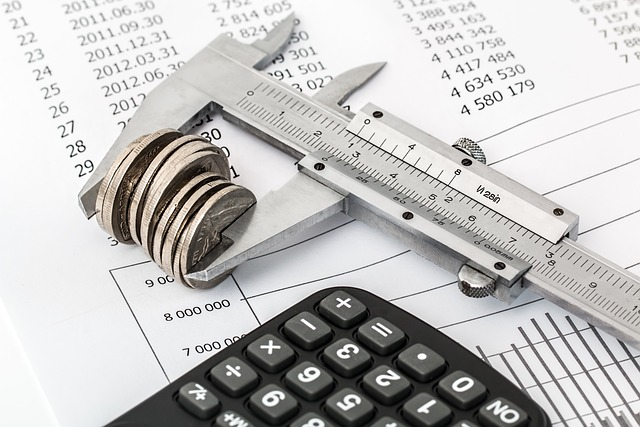 Unfortunately, the differences in their pricing structures make it impossible to say one platform is cheaper than the other definitively. Their comparability in costs is one of the reasons it's difficult to choose between the two.
Transaction Fees
Square has lower processing fees for online transactions but fewer features. Conversely, Square has more expansive POS features, but PayPal has lower in-person transaction processing fees. Also, keep in mind that PayPal charges a $20 fee for chargebacks, while Square doesn't have a fee.
So, the question comes down to whether your sales are primarily online or in-person. If you have a mix of both, you'd have to calculate your online/physical sales ratio and compare them to processing fees for Square and PayPal.
For most businesses, the differences in transaction fees are negligible. Getting the features you need to support your sales operation is more important.
Subscription Plans
Both platforms offer robust free plans. Square's paid plans range from $20-$60 but include more features. PayPal's paid plans are $5-$30. However, you must have the $30 plan to use the virtual terminal; Square's virtual terminal is free.
Point-of-Sale Hardware
Business owners should also consider hardware costs for in-person POS systems.
Square Hardware Options
Square Reader for Magstripe – The First One is Free, $10 for each additional one: Users get the essential magstripe reader for free when signing up for a Square account. The mobile device connects to smart devices, which can get you started processing payments on the go or at your location. Transaction processing fees are 2.6% + $0.10 per swipe.
Square Reader for Chip & Contactless – $59 ($66 with charging dock): This device processes chip reader payments and contactless payments like Apple Pay and Google Pay. Both payment methods have a fixed processing fee of 2.6% + $0.10.
Square Stand – $149: Square Stand is a powerful iPad POS. Users only need to download the Square POS app to use the device. It processes swipe, scan, chip, and tap payments. The system can download additional third-party apps to integrate business operations.
You can expand the setup with hardware like a barcode scanner, receipt printer, and cash drawer. There's also an option for Square Stand Mount, which can be placed anywhere in your shop and used as a self-checkout screen. Transaction processing rates are 2.6% + $0.10.
Square Terminal – $299 (+ $39 to add Hub): Square Terminal is a credit terminal and all-in-one POS system. The device makes accepting payments easy and running a point-of-sale customized to your business needs. It has a swipe for magstripe, a dip for card chips, and a tap/contactless reader. The POS software is built into the device, so there is no need to download an external app. Processing fees are 2.6% + $0.10 for each in-person transaction.
PayPal POS Hardware
Zettle Reader 2 – $29 for the first reader & $79 each for each additional reader: This flexible card reader pairs with the PayPal Zettle app to process payments. It includes a tap and a chip reader. The device accepts payments from all major cards, Apple Pay, Google Pay, Venmo, and, naturally, PayPal. Transaction fees are 2.29% + $0.09.
Zettle Terminal – $199 (for terminal only): Zettle Terminal is a portable, all-in-one device for seamless payments. It comes with a preloaded SIM card, so it's connected right out of the box. Transaction fees are 2.29% + $0.09.
You can also order it with add-ons:
Terminal with built-in barcode scanner: $239.
Terminal with built-in printer & dock: $269.
Zettle Store Kits
Business owners can purchase accessories like barcode scanners and cash drawers individually to build their own POS kit or order one of several pre-build store kits.
Store Kit Mini – $249 (or $598 with iPad): Includes Zettle Reader 2, Zettle Doc, Zettle Stand 360, and an optional iPad ($349).
Store Kit Standard – $499 (or $848 with iPad): Includes Mini kit items plus iPad stand 360, Smart Printer, and thermal rolls for Smart Printer. Like the mini kit, it includes an optional $349 iPad, or you can use your own.
Store Kit Plus – $699 (or $1,048 with iPad): Includes everything from the standard kit plus a barcode scanner.
Store Kit Portable – $339: Includes Zettle Reader 2, a portable printer, and thermal rolls for the portable printer.
What types of businesses should use Square?
Square is best for in-person and mobile payments. Examples of businesses that should use Square include:
In-person retail stores.
Coffee shops.
Mobile businesses.
Quick-serve restaurants.
Full-service restaurants.
What types of businesses should use PayPal?
PayPal is best for online sales. Examples of businesses that should use PayPal include:
Online sellers (via Amazon or other marketplaces).
Online retailers with an eCommerce website.
Businesses with international online sales.
Businesses that want to accept in-person PayPal payments.
What are my alternatives to Square and PayPal?
There are many alternatives to consider if neither Square nor PayPal works for your needs. Here are some of the other top payment processor options to consider.
Shopify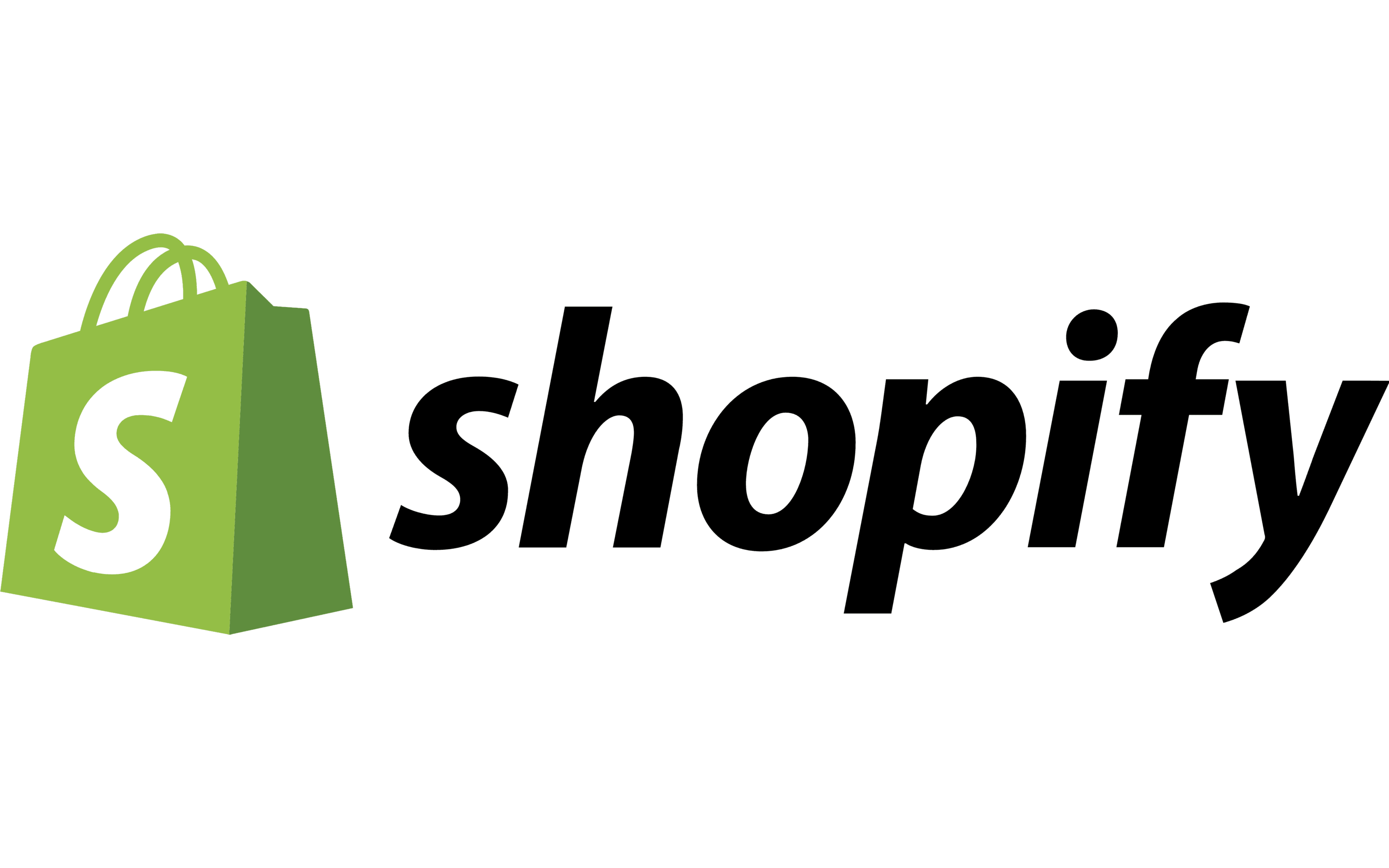 Shopify is one of the leading eCommerce platforms available. It can help you start, grow, and manage a business.
The popular eCommerce platform also provides an in-person POS solution. It's a good fit for businesses that sell online and have a physical presence.
Software Subscriptions
Shopify Starter – $5/month: Only enables selling through social media.
Basic Shopify – $39/month or $29/month billed annually: For a complete online store with basic functionality and/or a POS system for in-person sales.
Shopify Plan – $105/month or $79/month billed annually: For running a more complex store. Unlocks staff accounts and some advanced tools and reporting features.
Shopify Advanced – $399/month or $299/month billed annually: Unlocks all advanced features, including international payments.
Shopify Plus – Custom pricing: For businesses with annual sales exceeding $500k.
Shopify Pros & Cons
Pros:
Easy to scale with your operations.
Robust eCommerce tools, including building an entire online store.
Integrates selling across multiple channels.
Affordable POS hardware.
Integrates with thousands of apps.
Cons:
Requires a paid monthly subscription – no free plan.
Same account stability issues as Square.
Limited checkout customization options.
Clover

Clover POS is an all-in-one solution for small and medium-sized businesses (SMBs). It processes various payment methods with special features for retail and restaurants.
Clover Subscriptions
Clover offers several subscription tiers:
Clover Payments – $0: Only includes payment processing; no hardware.
Clover Essentials – $14.95/month: For small retail or service-based businesses that don't accept returns.
Clover Register – $49.95/month: For small to mid-sized merchants that require more POS features.
Clover Counter Service Restaurant – $54.95/month: For quick-serve restaurants, cafeterias, or mobile food service businesses.
Clover Table Service Restaurant – $84.95/month: For full-service restaurants.
Clover Pros & Cons
Pros:
Provides an option for a free plan.
Affordable transaction processing rates.
Provides a customer loyalty plan.
Advanced features for business management.
Clover App Marketplace offers many integrations.
Cons:
Only eligible with Fiserv merchant accounts.
It can be more expensive than Square.
Tied to the Clover Ecosystem.
Lightspeed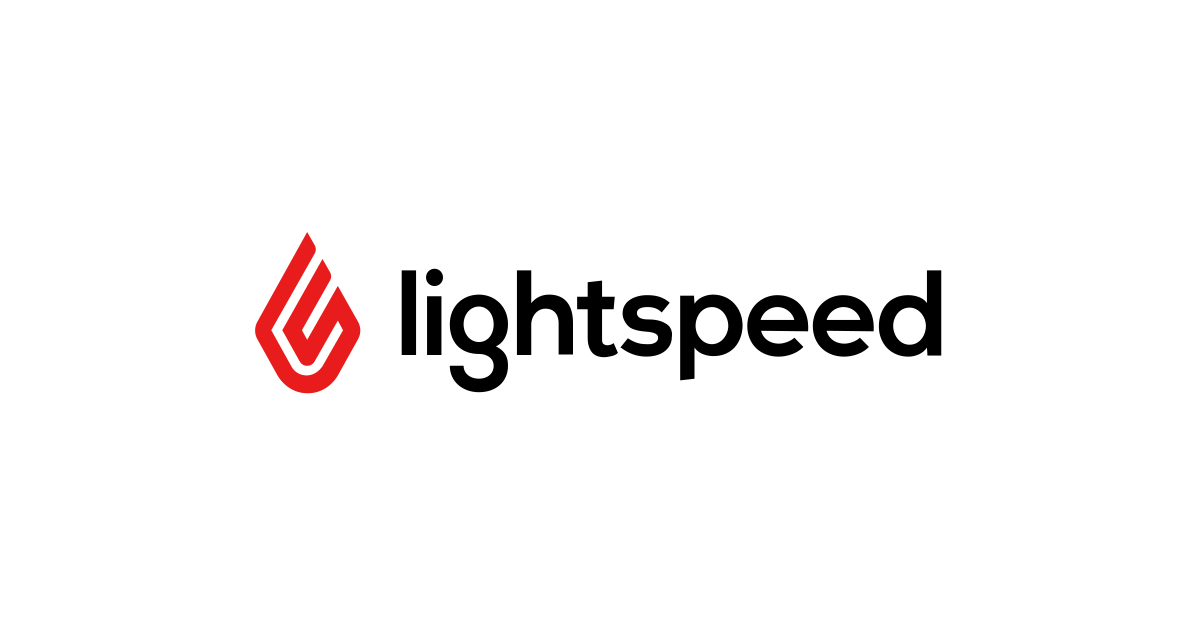 Lightspeed provides a robust all-in-one POS system solution. It's best suited for retail businesses that process a high sales volume. The company features retail tools to manage inventory across various categories.
It also offers Lightspeed Restaurant as a POS solution for food service businesses. Both options are feature-rich and provide 24/7 support.
Lightspeed Subscriptions
Lightspeed offers multiple software subscription tiers:
Lightspeed Retail POS Lean – $89/month or $69/month billed annually: Provides a basic POS retail systems for mid to large businesses.
Lightspeed Retail POS Standard – $149/month or $119/month billed annually: Retail-specific POS system with eCommerce and accounting integration.
Lightspeed Retail POS Advanced – $269/month or $199/month billed annually: Advanced POS retail features with loyalty, eCommerce, and accounting integration.
Lightspeed Restaurant POS – Up to $399: For restaurants.
Lightspeed Pros & Cons
Pros:
Advanced POS system & features.
Compatible with various merchant accounts/payment processors.
Excellent inventory management options.
Provides eCommerce tools.
Cons:
Costly subscription plans.
It may not be suitable for some small businesses.
Has a steeper learning curve than Square.
Limited offline functionality.
Stripe

Stripe is one of the leading online payment systems available, and it released Stripe Terminal to facilitate in-person POS payments. However, it stands out for its online options, making it a good fit for primarily online businesses that need limited in-personal sales capabilities.
Stripe Pros & Cons
Pros:
Available plans without a monthly software subscription.
No long-term contract or cancellation fees.
Accepts a wide range of payment options.
Fully customizable with open APIs.
Cons:
High transaction processing fees.
Limited in-person POS features.
Requires technical skills for setup.
Must purchase a $59 card reader.
Helcim

Helcim provides similar pricing to Square (including no monthly payment), but it offers the stability of a true merchant account. Helcim's interchange plus pricing will save money for higher processing volumes compared to Square. It's a good fit for business owners looking for an affordable merchant account and POS system.
Helcim Pros & Cons
Pros:
No monthly fee.
Costs decrease with higher volume.
Excellent customer support.
Provides true merchant accounts.
Cons:
Not cost-effective for low-volume businesses.
No high-risk merchant accounts.
Expensive mobile card reader.
Fewer back-office integrations.
Square vs PayPal Comparison – Final Thoughts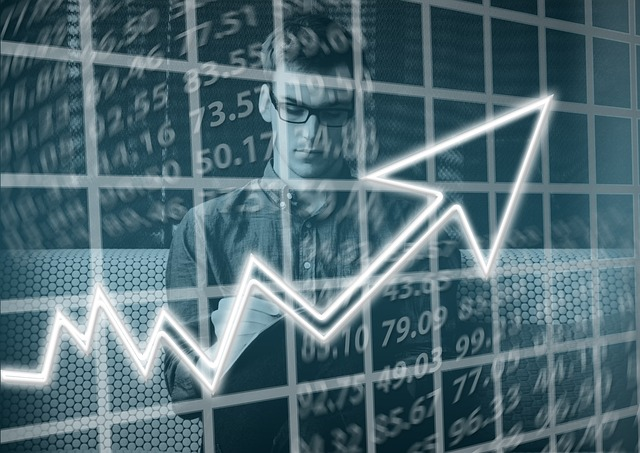 Choosing the best payment processing options for your small business is challenging. Square and PayPal are two of the most common options, but deciding between the two depends on your specific needs.
Square offers a more robust set of features and more equipment options, and it's better suited to scale with your business. However, if you want to process international payments or accept PayPal payments in person, then you should go with PayPal.
In terms of costs, both platforms are more or less a push. So, the decision should come down to which offers the tools and services you need to get to process customer payments.
Contact us if you have more questions about comparing Square and PayPal or to apply for a small business loan. Our alternative business funding experts can help you find the best financing options for your business needs.