How does Free Accounting Software work?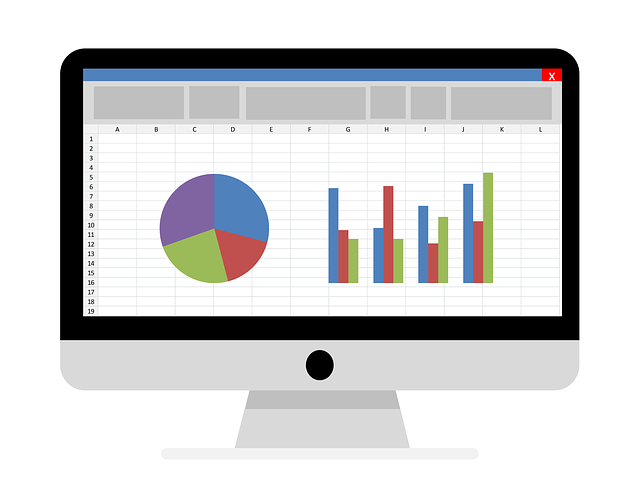 Before diving into how free accounting software works, discussing accounting software for small businesses in general and how it helps your company is essential. Accounting programs provide a convenient method to track expenses and income and reconcile the two to determine how much profit the company makes.
Most accounting programs include tools to track sales tax and generate reports or financial statements such as your profit and loss (P&L), balance sheet, and cash flow statements. The more robust versions of accounting programs also include payroll processing, mileage tracking, automatic payment reminders, and advance reporting. Many programs also let you send invoices.
Using software for accounting saves you significant time and reduces errors. It also makes it much easier to send your books to your accountant during tax season.
Free accounting software typically provides basic accounting features without all the bells and whistles of the paid versions of the software. New businesses, sole proprietorships, freelancers, and independent contractors can often survive with just the free versions of accounting programs. However, in many cases, you'll need to upgrade to more robust paid versions of the software when your business grows.
What are the Best Free Accounting Software options?
Here's our list of the top 7 best free software options for accounting.
Wave Accounting
Best overall free accounting software.

Wave Accounting provides users with its full suite of accounting features for free. It provides a clean user interface (UI) that's easy to learn and use.
Its features include tracking income and expenses, expense management, sending invoices, tracking sales tax, and creating reports. It produces essential financial reports, such as profit loss statements, balance sheets, and cash flow statements.
You can add unlimited users and accountants to contribute to the account. You can also run multiple businesses from the same account and add unlimited bank accounts and credit card accounts.
Some of the drawbacks of the free version include a lack of support other than a knowledge base or a bot, no third-party integrations, an audit trail, or the ability to accept in-person card payments. You also can't track accounts payable, and it doesn't have a comprehensive mobile app.
The paid account gives you access to phone or email support and payroll, payments, and advisor support. Paid plans start at $20 per month.
Zoho Books

Zoho Books is the accounting component of the Zoho suite of comprehensive business software. Businesses earning less than $50k annually can access the full version for free.
The Zoho Books free plan includes income and expense tracking, sales tax tracking, mileage tracking, reconciliation, and support. It consists of the ability to create custom invoices, but the number of invoices you create and send is limited.
Other limitations of the free version include only being able to add one user and one accountant, no phone or chat support (email only), and no payroll management services. However, it does provide an accessible interface and an outstanding mobile app.
It's an excellent option if you're already using other Zoho products, such as Zoho CRM or Zoho Invoice, which allows you to track expenses and accept payments. Zoho Invoice also includes some project management tools.
Paid plans start at $15 per month, billed annually. It has five different paid plans, making it ideal for scaling alongside your business needs. Paid plans include features like billing, inventory, and project accounting.
ZipBooks
Best for unlimited invoicing.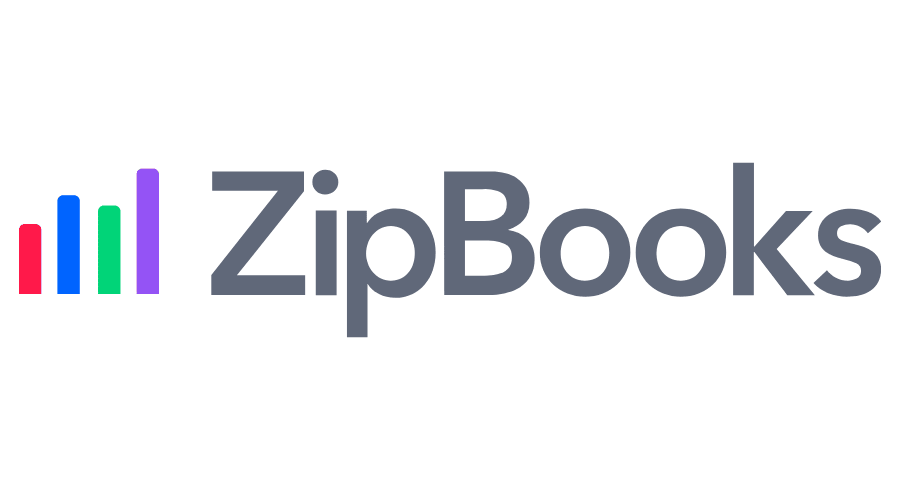 ZipBooks stands out from other accounting software options because it allows users to send unlimited invoices. However, you can only access recurring invoices or auto-billing with a paid plan.
The service offers basic reports, but you'll need to pay for more comprehensive reporting. It allows you to manage unlimited customers and vendors. You can only connect one bank account and get one user for the free solution.
It's also an excellent option for third-party integrations. You can process Square and PayPal payments. It also connects with Gusto and Slack.
The free plan is called ZipBooks Starter. Paid plans start at $15 monthly and offer features like reminders, time tracking, and saving invoice line items.
GnuCash
Best open-source, free accounting software.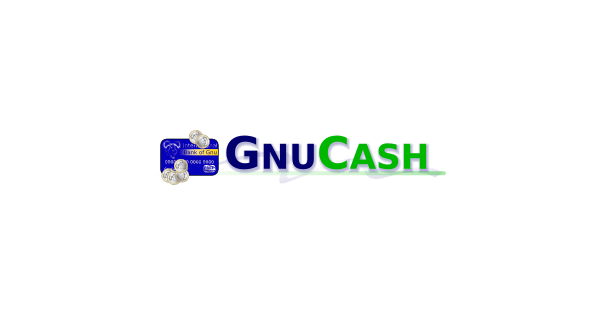 GnuCash is an open-source accounting program compatible with multiple operating systems such as Linux, Windows, Mac OS, BSD, and Solaris. It's available in numerous languages and can handle multiple currencies and international dates.
It offers accounting features like bank account and expense tracking, financial calculations, and reports. It also provides double-entry accounting resources.
The interface and usability take some training as it's not as clean as some of the competition. However, once you adjust to it, you'll see if it offers a checkbook-style register with scheduled transactions and customizable reporting abilities.
But the program has its drawbacks as well. As mentioned, it has a steeper learning curve and a clunky UI. It's also less scalable than other programs and doesn't provide customer support. The program is most useful for sole proprietors and freelancers looking for accounting solutions to handle daily needs.
Akaunting
Best for customization & one-stop accounting software.

Akaunting is an online accounting platform you can access anytime with an internet connection. It offers a "one-stop-shop" model of accounting features. It includes a client portal to share invoices and transactions with clients and accept bulk payments.
Users can access resources for money management, tracking expenses, unlimited invoices, and auto-billing customers. It also lets you track income and generate basic reports like profit and loss statements, income vs. expenses, and tax summaries.
The program is open-source and secure. However, it has a steep learning curve and is potentially challenging to operate. The free account is limited to one user and one accountant. You must subscribe to a paid plan for features like a chart of accounts, double-entry accounting, bank connections, and general ledger.
Brightbook
Best single-entry accounting for freelancers and creative professionals.

Brightbook provides a bare-bones and straightforward program for single-entry accounting. It's best suited for freelancers or small business owners who don't need to track accounts for inventory, assets, or liabilities.
You can use the program to create quotes for clients and convert them to invoices. It allows you to bill for time, add discounts or taxes, and you can process payments via PayPal.
The dashboard provides quick insights into your cash flow and money owed to you. Users can view basic reports on profit and loss, sales, expenses, bills, and taxes.
Brightbook allows you to use a single account for multiple companies. The free version also includes email support.
As with every free accounting software service, it does have some drawbacks. In addition to the lack of double-entry accounting, the program is not mobile-friendly. It doesn't have an app, and you can't access the web platform on a mobile device. Users must also manually enter bank statements, and the reporting features are limited.
NCH Express Accounts
Best free desktop accounting software for financial analysis.
NCH Express Accounts is a traditional accounting program compatible with PC and MAC. It's free for businesses with five or fewer employees.
The program lets you generate over twenty financial reports for analysis. Examples of financial statements include profit and loss, balance sheet, sales analysis by item, customer, or salesperson, A/R reporting, and A/P reporting.
Other features include reconciling bank and credit card accounts when there's a timing difference, creating and printing checks, and purchase order creation. The software is easier to use than some programs, but it would be best for accountants or users with bookkeeping experience.
One of its limitations is that you cannot connect it to a bank account. There's no mobile app, and remote access requires configuring your firewall and router.
What are the advantages of Free Accounting Software?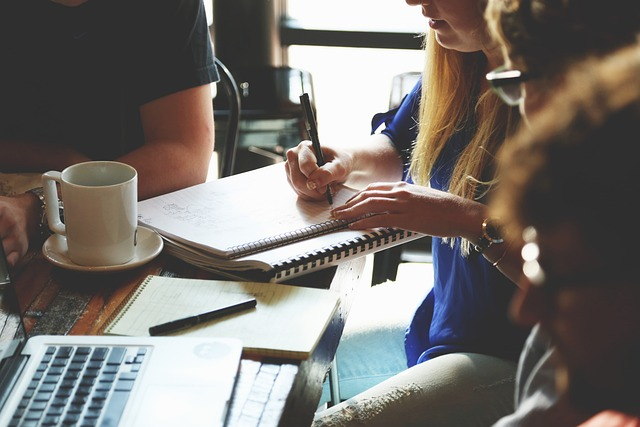 The primary advantage is that your business can access needed accounting features without incurring an additional expense. Many free options include the basic accounting tools required for small businesses and sole proprietorships.
Accounting software gives you a digital entry system, significantly reducing the time and human error associated with manual entry on physical books. In most cases, these programs are cloud-based, so you don't have to worry about backing up your files and can access the information from any device.
Most free accounting options include basic financial reports that help you track and understand the financial performance of your business. There are also programs for specific needs, like unlimited invoicing for companies that sell on credit or open-source software for businesses that use Linux.
You can also find simple-to-use programs if you don't have accounting or bookkeeping experience. Most of the available options are scalable as your business grows.
What are the disadvantages of Free Accounting Software?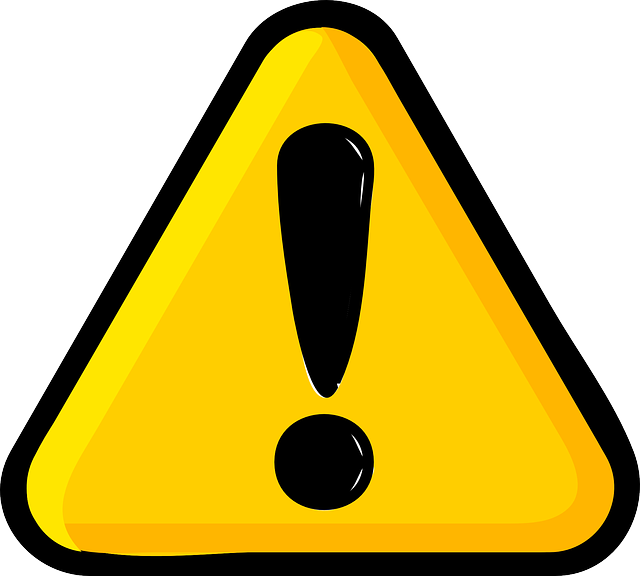 The most significant drawback is that most free accounts have minimal features. You can typically use these programs when your business is just starting out or if you're a freelancer or sole proprietor. But in most cases, you'll need to upgrade to paid accounting software as your business grows.
Most free programs also limit the number of users that can access the account. More often than not, the fixed number of users means a single user. If your organization grows to where you have to provide access to multiple users, you'll have to use a paid service.
Another drawback is that these programs lack scalability for the free version. You're typically limited to how many financial transactions you can enter or how many invoices you can generate. Several programs won't allow for double-entry accounting without a paid subscription.
There are also concerns about migrating your data. Moving your information over from a free account could be an issue if you decide to change programs.
Pros & Cons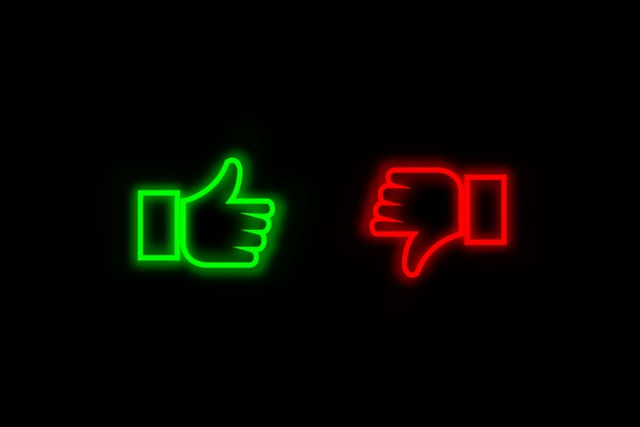 Pros:
Free software means no extra expense for your company.
Provides access to the most basic and essential accounting features.
Helps save time and reduce errors.
Most programs are online and cloud-based, allowing for anywhere access.
You can find free software options for financial reports or unlimited invoices.
Some free, open-source software options exist.
Options with a user-friendly interface for business owners without accounting experience.
Cons:
Limited access to features with free accounts.
Lack of scalability as your business grows (without upgrading to paid accounts).
Limited number of users in most cases.
Issues with data migration when switching to different accounting software.
No single free option includes every accounting function you may need.
How can I choose the Best Free Accounting Software for my business?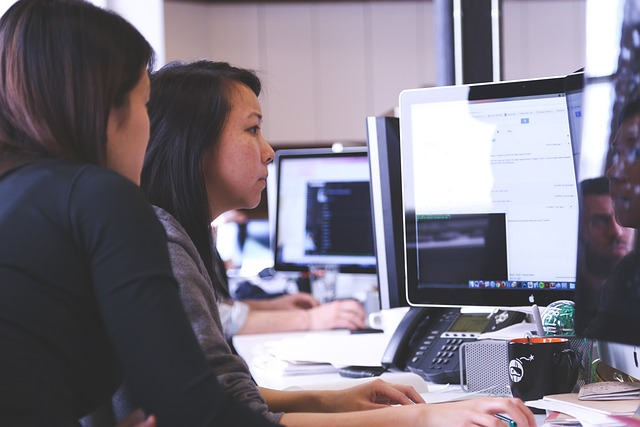 Choosing the best accounting software for your business requires taking stock of your needs. Some programs are more beneficial for certain types of accounting than others. For example, if your company sells on credit, you'll need an accounting program that allows for invoices and tracking A/R.
Here are some of the most crucial considerations when choosing accounting software.
Accessibility
If you're looking for a free accounting software program, chances are you're not very familiar with accounting and can't hire a dedicated bookkeeper at this time. When considering DIY options, look for accessibility. The best options will have a user-friendly UI, simple tools for integration, and easy-to-understand financial reporting.
Scalability
While you might only need the basics today, your accounting needs will likely grow as your business expands. Migrating your data from a free account to a paid software service could be challenging. Consider free accounting software options that have higher-tiered plans available for when your business grows.
Integration
Ideally, you'd want an accounting software solution that integrates with your bank and credit card accounts. The process saves significant time versus manually entering your sales and expenses data. It also helps with real-time cash insights.
Compatibility with Your Accountant's Software
You'll usually send your books to your account quarterly for tax purposes. Most professional accountants use paid accounting software like Intuit QuickBooks Online or Xero. You want to ensure your free accounting software is compatible with their programs. Check with your accountant or bookkeeper before choosing a free accounting software option.
The Specific Features You Need
Your accounting needs are specific to your business. That means you must identify your most pressing needs and find accounting software that provides the required tools. Some essential features to consider include:
Double-entry accounting.
Invoicing.
Income and expense tracking.
Inventory management.
Importing bank transactions.
Human support.
Frequently Asked Questions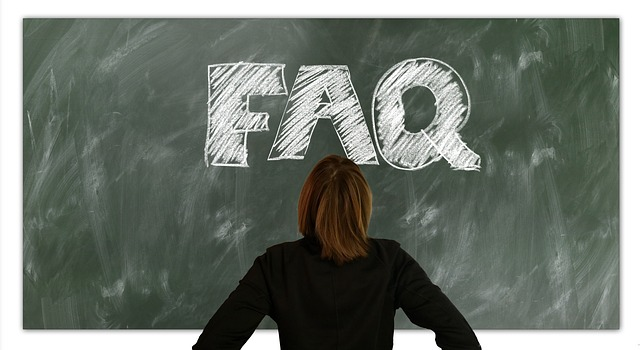 Here are the most common questions about free bookkeeping software for small businesses.
Is Free Accounting Software really free?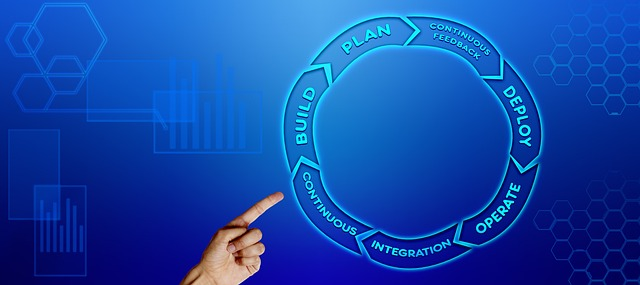 Yes, there are completely free accounting software options. That means no initial costs, monthly subscription costs, or other fees. However, most free accounting software programs include upgraded tiers and add-ons, like online payments, that you can get for a price.
When should my business upgrade to paid Accounting Software?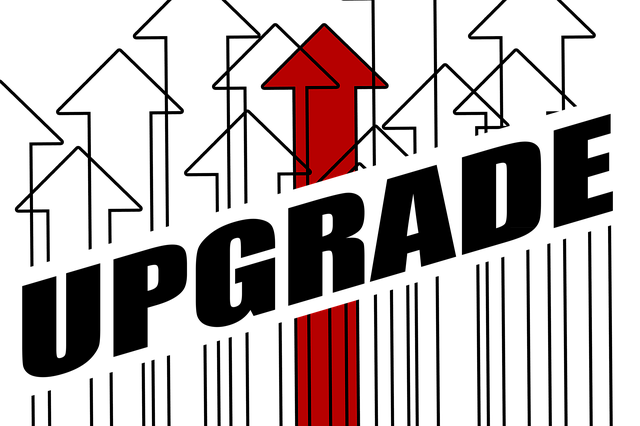 Free accounting or bookkeeping software is usually intended when you have minimal accounting needs. It's a good solution for budget-conscious sole proprietors or freelancers. Most small businesses want to be as lean and agile as possible when getting the company off the ground, and a free accounting solution can usually suffice for a bit.
However, when your business grows, you might quickly outgrow what free services allow you to do. Here are some indicators that it's time to upgrade your business's accounting program for advanced features:
The business is processing more monthly transactions than the program allows.
You're issuing more invoices than your software allows.
You need additional features such as payroll processing, payment processing, or advanced reporting.
Manually entering data into the program has become too time-consuming.
The software isn't compatible with your business bank account.
You need to add more users than the free subscription allows.
You find yourself supplementing the software by processing some accounting data in Excel.
The financial reporting doesn't provide a comprehensive analysis of your financials.
The limitations of the software lead to cash flow gaps or working capital shortages.
Your accountant tells you it's time to upgrade.
Do I need Accounting Software for my small business?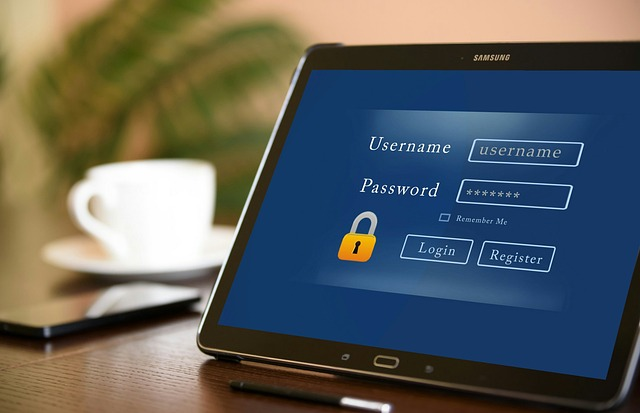 Determining if accounting software is required for your small business depends on how complicated the business's finances are. However, accounting software can significantly increase your efficiency while reducing errors.
Is paid Accounting Software tax deductible?
Yes, accounting software, like most business expenses, is usually tax deductible. The tax savings can help offset some of the costs. However, it depends. Always check with your accountant or tax professional when determining if you can deduct a business expense from your taxes.
Best Free Accounting Software – Final Thoughts
At its core, bookkeeping software is about money management. Many free accounting software options are available, but you should aim for ones that offer optimal accessibility, functionality, security, and scalability. A free program can do the job when you're starting off or if you're a freelancer or sole proprietor.
However, you should always watch for software that offers higher tiers with advanced options if you plan on growing your business. The options on this list provide a good mix of different features and are secure from trustworthy companies.
Contact us if you have any questions about free accounting software or if you need funding help to cover any business expenses. Our small business loan experts can help you find the best financing options to add needed business software.