What is Wave Accounting?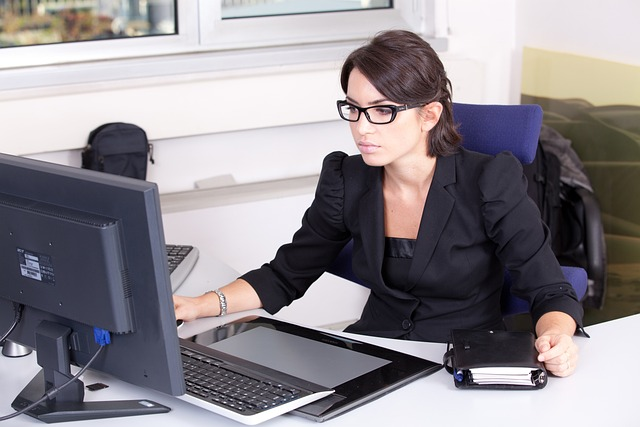 Wave Accounting is a free cloud-based accounting software that helps small businesses manage their finances efficiently. With its user-friendly interface and accessible features, it has become a popular choice among entrepreneurs looking for an easy-to-use accounting solution.
With Wave, you can effortlessly search for transactions, create accounting reports, and reconcile data across other Wave products. It even automatically calculates sales tax, lets you customize payment terms, and provides clear insights into your cash flow.
The dashboard is well-organized and clutter-free, with separate tabs for sales, purchases, accounting, banking, payroll, and reports. The free software allows for double-entry accounting and complies with accounting standards.
What are the features of Wave Accounting?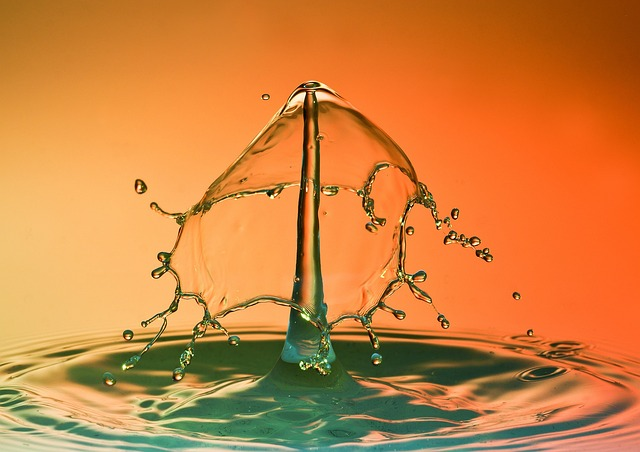 Wave Accounting is a popular accounting software that offers a range of features to help small businesses manage their finances effectively. Let's take a closer look at the key features.
User-Friendly Interface
One of the standout qualities of Wave Accounting is its user-friendly interface. The software is designed with simplicity in mind, making it easy for even those without accounting expertise to navigate and utilize its features effectively. The intuitive layout ensures users can access the necessary tools quickly, saving time and reducing frustration.
Cloud-based Accounting Software
Wave Accounting is a modern, web-based tool that allows you to manage your business's financial transactions anywhere with an internet connection. You don't need to install software on your computer or worry about backing up data because everything is stored securely in the cloud.
Invoicing
Another crucial feature of Wave Accounting is its invoicing capabilities. You can easily create professional-looking invoices and send them to your clients directly from the platform.
You can send an unlimited number of invoices. It also lets you track payments and send reminders for overdue invoices, helping you stay on top of your cash flow.
Expense Tracking
Expense tracking is another essential feature offered by Wave Accounting. You can upload receipts directly into the system or connect your bank account for automatic transaction syncing. This makes it easier than ever to categorize expenses and keep track of where your money is going.
Financial Reporting
Financial reporting is crucial for understanding the health of your business, and Wave Accounting provides essential reports that give you insights into your income, expenses, and profitability. These reports are customizable, allowing you to focus on the metrics that matter most to you.
What are the costs for Wave Accounting?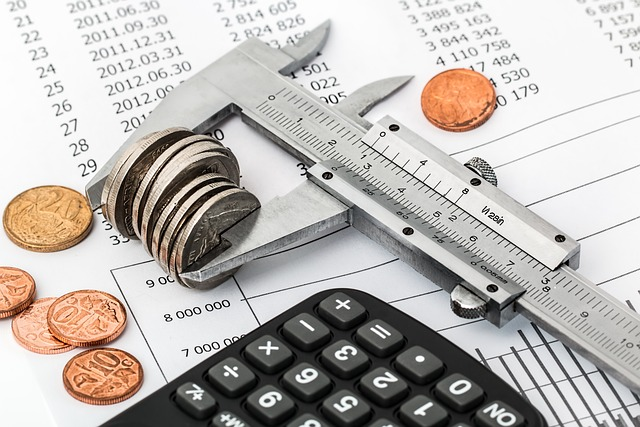 One of the most significant benefits of Wave is that it is free forever. You don't need to enter any credit card or other payment information.
It offers two different free plans. While they are listed as separate plans, you can access both with the same login, and they are integrated into the Wave dashboard.
Wave Accounting – Free
Unlimited expense and income tracking.
The ability to customize sales tax.
Unlimited connections for bank accounts or credit cards.
Basic financial statements and accounting reports that you can export.
Monitoring invoices and cash balance.
Wave Invoicing – Free
Unlimited invoicing.
Recurring invoices.
Ability to set up automatic payment reminders.
Convert project estimates into invoices.
Automatic syncing between Invoicing and Accounting.
Paid Plans
Wave Accounting also provides software options that include fees.
Wave Payroll: This integrated feature allows businesses to handle their payroll processes efficiently. It includes calculating and filing taxes, generating pay stubs, and managing employee profiles. Users can seamlessly sync their payroll data with their accounting records, simplifying overall financial management.
Wave Payments: This service allows small businesses to accept online credit card and bank payments. Transaction fees apply.
Wave Advisors: These paid services provide professional support. You can choose bookkeeping support for help with bank reconciliation, categorizing transactions, and more. There's also a plan for an accounting and payroll coach.
What types of businesses should use Wave Accounting?
Wave Accounting is an excellent choice for small businesses that are on the lookout for user-friendly accounting software. With its range of accounting features, it provides a comprehensive solution for managing finances efficiently. Let's dive in and explore why Wave Accounting software is ideal for certain types of businesses.
Small Businesses Looking for User-Friendly Software
If you're a small business owner who wants accounting software that is easy to navigate and understand, Wave Accounting fits the bill perfectly. It has a clean and intuitive interface, making it simple to manage your financial records without any hassle. Whether you're new to accounting or have limited experience with bookkeeping, Wave Accounting streamlines the process, allowing you to focus on running your business.
Freelancers and Solo Entrepreneurs
Wave Accounting is an excellent tool for freelancers, independent contractors, and solo entrepreneurs. It offers a range of features specifically designed to meet the unique needs of these individuals.
With Wave Accounting, you can easily track your income and expenses, create professional invoices, and manage your cash flow. The platform also provides real-time financial reports, allowing you to monitor your business's financial health and make informed decisions.
Additionally, Wave Accounting offers seamless integration with popular payment processors, making it easy to accept online payments from your clients. Overall, Wave Accounting is a reliable and user-friendly accounting solution that can help freelancers and solo entrepreneurs streamline their financial management processes.
What businesses shouldn't use Wave Accounting?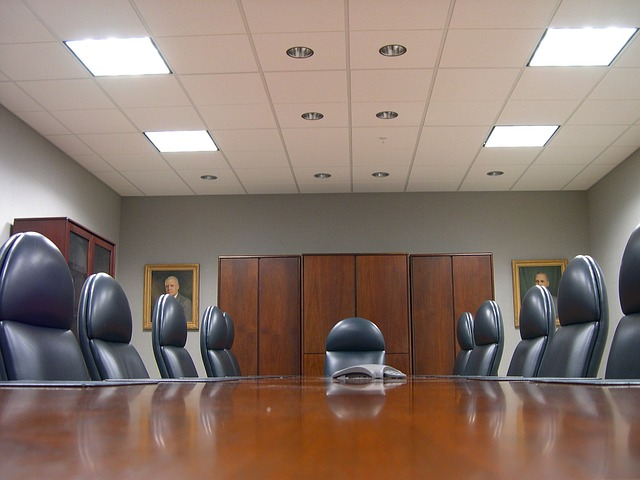 While Wave Accounting is suitable for freelancers and some small businesses, there are companies where it wouldn't be a good fit.
Larger Businesses with Complex Accounting Needs
Wave Accounting may not be the best fit for larger companies with more complex accounting needs. It lacks the necessary capabilities to handle multiple currencies and high transaction volume. It's also unsuitable if your business requires advanced features like inventory management or project tracking.
Businesses Requiring Advanced Payroll Features
If your business heavily relies on payroll and requires advanced payroll features, you may find that Wave Accounting falls short in this area. While Wave does offer basic payroll functionality through its integrated service, Wave Payroll, it may not have all the advanced options that some businesses require. For example, if you need to handle complex pay structures or have specific requirements for deductions and contributions, you might want to consider alternative payroll software solutions.
Reliance on Integrations with Other Software
Wave Accounting offers various integrations with popular software applications such as Shopify and PayPal. However, if your business heavily relies on integrations with other software beyond what is currently supported by Wave Accounting, you may find it limiting. It's vital to assess whether the integrations available meet your specific needs before committing to using Wave as your primary accounting software.
Extensive Reporting Requirements
Businesses that need extensive reporting capabilities should carefully evaluate whether Wave Accounting can fulfill their requirements. While Wave provides standard financial reports such as profit and loss statements and balance sheets, it may not offer the level of customization or advanced reporting options that some businesses need.
If generating detailed reports tailored to your specific business needs is crucial for decision-making and analysis purposes, you might want to explore alternative accounting software solutions.
What are the benefits of Wave Accounting?
Here are some of the key advantages of Wave Accounting for small businesses.
Free Forever
Wave Accounting is a great free accounting software. It helps small businesses and freelancers save money by not needing to buy expensive software or hire an accountant. Even though it's free, it still has all the essential tools like making invoices and tracking expenses. This makes it a good choice for people who want an easy and cheap way to manage their money.
Robust Features
Wave offers a range of impressive features that make it a valuable tool for small businesses. The accounting solution allows users to easily manage their accounting and bookkeeping tasks, including invoicing, expense tracking, and financial reporting.
Unlimited Users
Wave offers unlimited users, allowing businesses to collaborate and communicate with their entire team easily. This means that companies can add as many employees, clients, or partners to their Wave account without any additional cost or limitations.
With unlimited users, businesses can ensure everyone can access the necessary tools and information, promoting efficient workflow and effective teamwork. Whether assigning tasks, sharing files, or discussing projects, Wave's unlimited users feature allows seamless collaboration and enhances productivity.
Unlimited Invoicing
Wave Accounting offers unlimited invoicing capabilities, which provides numerous benefits for businesses. With unlimited invoicing, businesses can easily create and send invoices to their clients without any restrictions or limitations. This allows for efficient and streamlined invoicing processes, saving time and effort for businesses.
Easy Setup
The platform offers a seamless setup process with step-by-step guidance. It allows users to import their existing data or start from scratch. Wave Accounting also provides helpful resources, such as video tutorials and a knowledge base, to assist users in navigating through the setup process.
What are the drawbacks of Wave Accounting?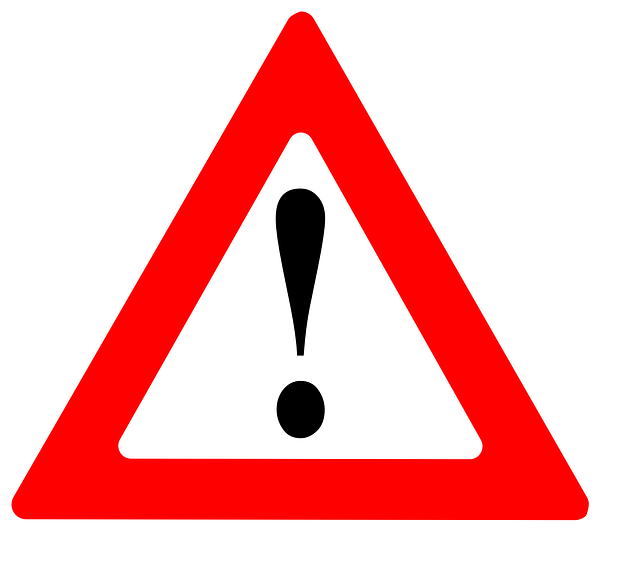 Here are the limitations you should know when considering Wave Accounting.
Limited Accounting Features
Wave Accounting offers basic accounting features, but it falls short compared to other services, like QuickBooks Online. While Wave is great for simple bookkeeping tasks like income and expense tracking, it lacks some advanced functionalities that businesses may require. For instance, other options provide more robust reporting options, allowing users to generate detailed financial statements and analyze their business performance.
Lack of Advanced Invoicing Options and Customization
While Wave Accounting does provide basic invoicing capabilities, it lacks some advanced options and customization features. For example, businesses using Wave may find limitations in terms of invoice design templates or the ability to add custom branding elements. This can be a drawback for companies looking to create professional-looking invoices tailored to their brand identity.
Limited Integrations
One major drawback of Wave Accounting is the limited number of integrations it offers. Unlike other accounting software, Wave has a limited selection of integrations with third-party applications and services.
This can be a significant disadvantage for businesses that rely on various tools and platforms to manage their operations. With limited integrations, users may struggle to streamline their workflow and transfer data seamlessly between different systems.
No Advanced Options
Wave Accounting, unfortunately, falls short when it comes to offering advanced options such as time tracking and inventory management. While it is a popular choice for small businesses and freelancers due to its user-friendly interface and basic accounting features, it lacks the robustness and versatility that more advanced businesses require.
Wave Accounting Pros & Cons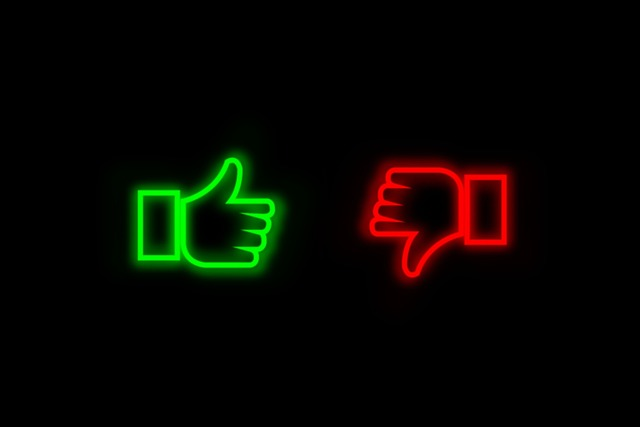 Pros:
User-friendly interface.
Users can manage multiple businesses.
Free forever plans.
Easy to navigate and use.
Offers basic accounting features.
Can be accessed online from anywhere.
Cons:
Limited advanced features.
Lacks customization options.
Fees for online invoice payments.
Not suitable for complex accounting needs.
May not integrate with other software systems.
Customer support can be slow at times.
Frequently Asked Questions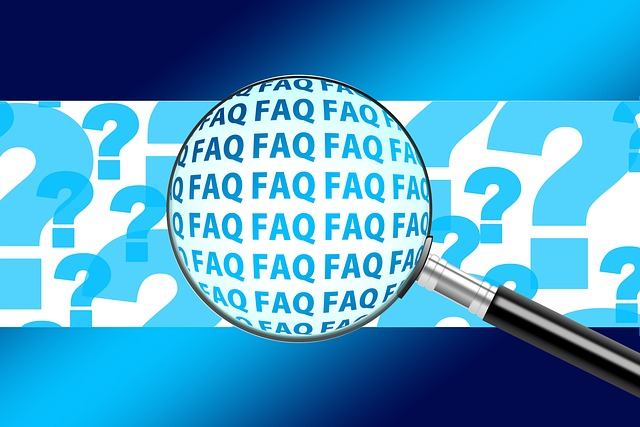 Here are the most common questions about Wave Accounting.
What do user reviews say about Wave Accounting?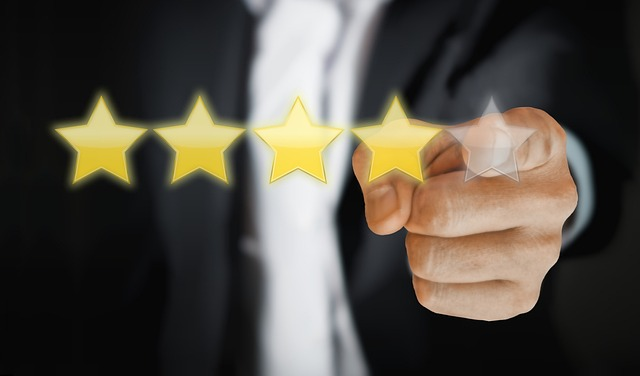 Wave Accounting reviews are primarily positive, but there are some negative comments small business owners should know.
Common themes in positive reviews include the following:
Many users appreciate the user-friendly interface of Wave Accounting, making it easy to navigate and understand.
The software's integration with other platforms, such as PayPal and bank accounts, is highly praised for its efficiency and convenience.
Users also commend the free pricing structure of Wave Accounting, allowing small businesses and startups to save on costs.
The customer support team is often commended for their responsiveness and helpfulness in resolving issues or concerns.
Common themes in negative reviews include the following:
Some users have experienced occasional glitches or bugs within the software, leading to frustration and inconvenience.
The lack of certain advanced features, such as inventory management or purchase order creation, is a drawback for some users with more complex accounting needs.
A few users have reported difficulties with bank connections or transactions, leading to inaccuracies in their financial records.
While the free pricing structure is appreciated by many, some users have expressed frustration with the limited functionality and constant upselling of paid features.
Can I access my Wave Accounting data from multiple devices?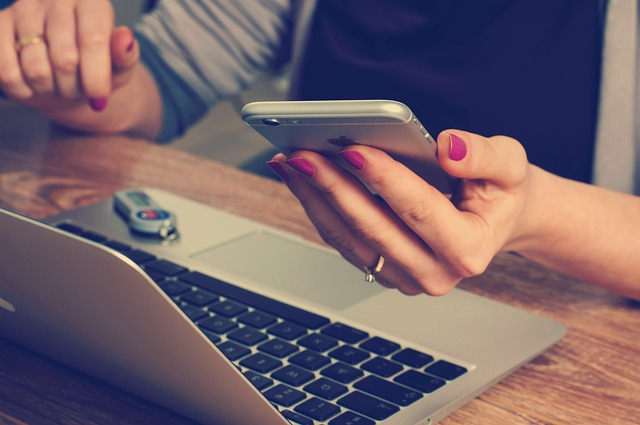 Yes, with Wave Accounting, you can access your account from any device with an internet connection. Whether using a computer, tablet, or smartphone, you'll have all your financial information at your fingertips.
Is my data secure on Wave Accounting?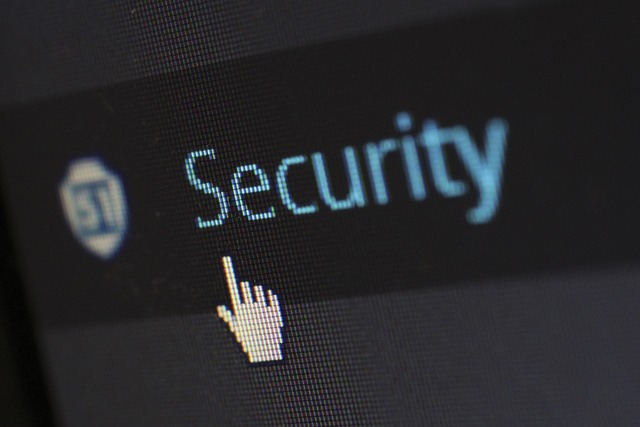 Wave takes security seriously and employs industry-standard measures to protect your data. They use encryption technology to safeguard sensitive information and regularly back up your data to ensure its safety.
Can I import my existing financial data into Wave Accounting?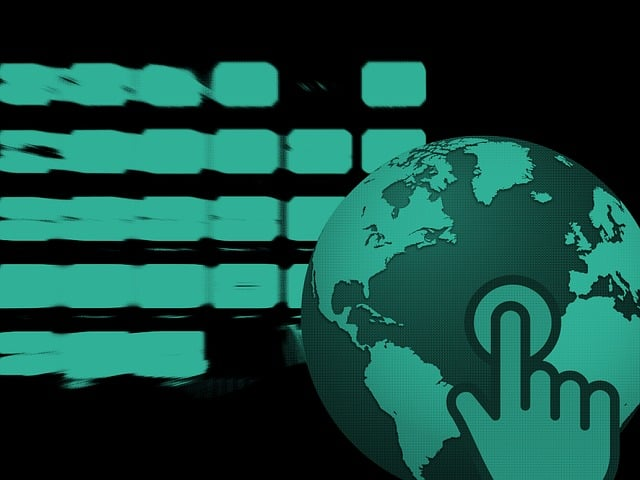 Yes, if you use another accounting software or spreadsheet system, you can easily import your existing financial data into Wave Accounting. This saves you time and ensures a seamless transition to the new platform.
Does Wave Accounting offer customer support?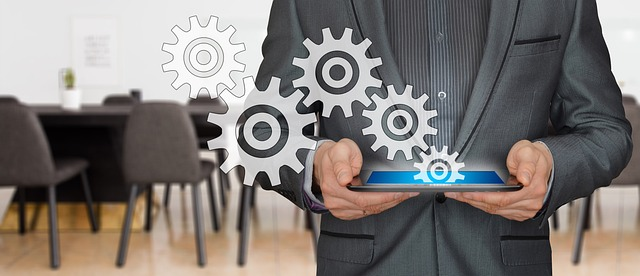 Yes, Wave provides customer support through email and their online help center. While they don't offer phone support, their team is responsive and ready to assist with any questions or concerns you may have.
However, some users have said that customer service can be slow to respond unless you have one of the paid plans like Wave Advisor. In addition, it provides self-serve customer support with a knowledge base and tutorials.
What are the alternatives to Wave Accounting?
If you're looking for accounting software and services, Wave Accounting is not your only option. Several competitors in the market offer similar products and features. Let's explore some popular alternatives to Wave Accounting.
QuickBooks Online

QuickBooks is an industry-leading accounting solution. In many ways, Wave is a cost-effective alternative to QuickBooks Online.
It provides a comprehensive suite of accounting tools suitable for small businesses and freelancers. With QuickBooks, you can easily manage your finances, track expenses, create invoices, and even handle payroll. It offers both cloud-based and desktop solutions to cater to different user preferences.
Pros:
Robust accounting features for small businesses.
Integration with third-party apps for enhanced functionality.
User-friendly interface with intuitive navigation.
Cons:
Pricing plans can be expensive compared to other options.
Some advanced features may require additional add-ons or higher-tier plans.
Xero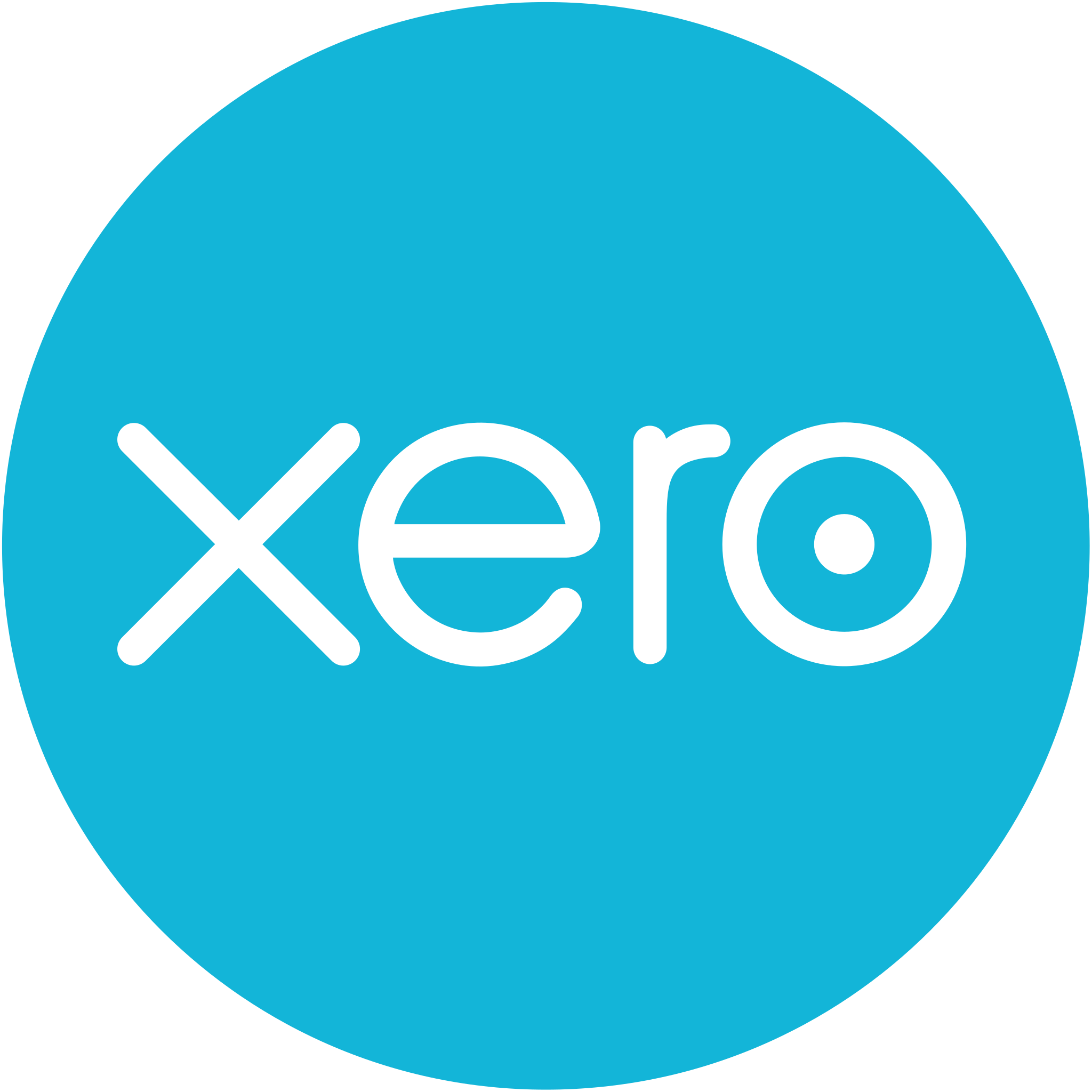 Xero is another popular alternative to Wave Accounting. It offers a range of accounting features designed to simplify financial management tasks. With Xero, you can handle invoicing, bank reconciliation, expense tracking, and more. It also integrates seamlessly with various business apps to streamline workflows.
Pros:
Easy-to-use interface with a clean design.
Excellent collaboration capabilities for accountants and bookkeepers.
Extensive selection of integrations available.
Cons:
Limited customer support options compared to other providers.
Some users may find the learning curve steep initially.
FreshBooks

FreshBooks is a user-friendly accounting software that caters primarily to self-employed professionals and small businesses. Its intuitive interface makes it easy to manage invoices, track time spent on projects, and accept online payments seamlessly. FreshBooks also offers robust reporting capabilities to help you gain insights into your business performance.
Pros:
Simple setup process without any complicated jargon.
Powerful invoicing features with customizable templates.
Mobile app available for managing finances on the go.
Cons:
Limited inventory management capabilities.
Pricing plans can become expensive as your business grows.
Zoho Books

Zoho Books is an accounting software that offers a range of features for small businesses. It's part of the Zoho suite of office products. It provides an affordable solution and includes a free plan, although it's not as robust as Wave's free accounting software.
Pros:
Robust invoicing capabilities.
Advanced inventory management.
Integration with other Zoho applications.
Multiple currency support.
Customizable reports and dashboards.
Cons:
Steeper learning curve.
Limited customer support options.
Higher pricing plans compared to Wave.
Less user-friendly interface.
Lack of built-in payroll functionality.
When considering alternatives to Wave Accounting, it's essential to evaluate the specific accounting features you require and compare them with what each competitor offers. Consider factors such as pricing, ease of use, customer support, and integration options. By doing so, you can choose the best accounting software that aligns with your business needs and budget.
Remember, Wave Accounting may be an excellent option for some businesses, but exploring alternatives allows you to find the perfect fit for yours. So don't hesitate to explore these competitors and see which suits you best!
Wave Accounting Review 2023 – Final Thoughts
Wave Accounting is an impressive platform that offers a range of features for free, making it an excellent choice for small businesses and freelancers. Its intuitive interface and user-friendly design make it easy to navigate, even for those who aren't accounting experts.
One of the standout benefits of Wave Accounting is its robust invoicing capabilities. You can create professional-looking invoices in minutes and easily track payments from your clients. The ability to integrate with third-party apps expands its functionality further.
However, it's important to note that Wave Accounting may not be suitable for larger businesses with more complex accounting needs. While it offers basic bookkeeping features, it lacks some advanced functionalities that bigger companies may require. It's also worth considering alternative options if you need more comprehensive reporting or inventory management tools.
If you're a small business owner or freelancer looking for a simple and cost-effective accounting solution, Wave Accounting could be the perfect fit.
Contact us if you have more questions about Wave Accounting or want to apply for a small business loan. Our alternative funding experts can help you find the best financing options for your business goals.