What is QuickBooks?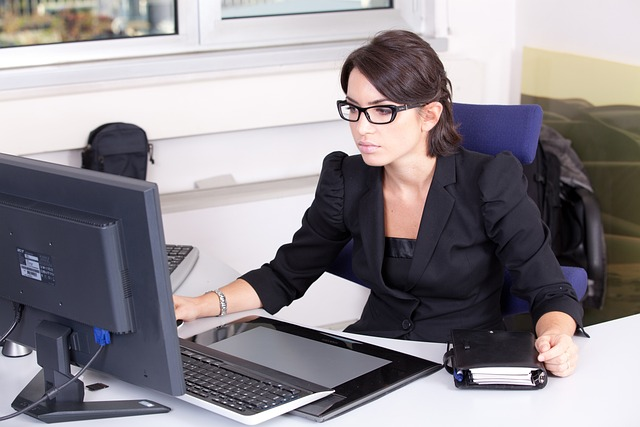 Intuit QuickBooks is one of the leading accounting software options. Small and medium-sized businesses (SMBs), tax pros, and some CPAs are known to use QuickBooks.
The accounting software program launched in 1983 and established itself as an industry leader. There are two versions of QuickBooks: online and desktop.
The desktop version is only available on the local computer where it was installed. It's also more costly (for most plans) but provides more robust features.
QuickBooks Online (QBO) is cloud-based software that is better for real-time tracking and collaboration. It's less costly but has more limited features.
We'll explore the key differences and pros and cons in greater detail, but let's look at the similarities.
What are the essential features of QuickBooks?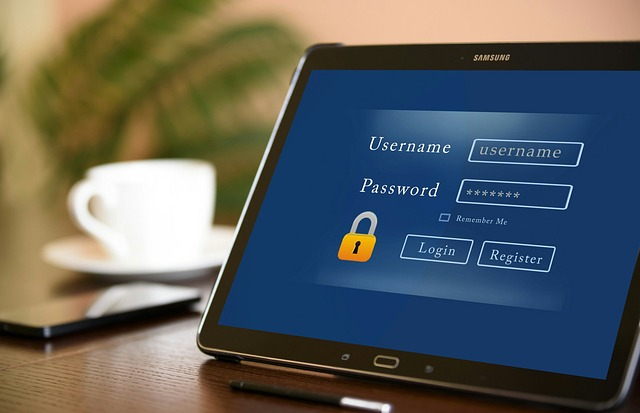 While desktop and online QuickBooks differ significantly, they share many core accounting features. Both programs offer:
Tracking income and expenses.
Project accounting.
Accounts payable (A/P).
Accounts receivable & invoices.
Detailed chart of accounts.
Journal entries.
Inventory tracking.
Third-party integrations.
Bank reconciliation.
Tax support.
Sales tax management.
Estimates.
Mobile applications.
Payroll add-ons.
Assisted bookkeeping.
Reporting.
What are QuickBooks Online & QuickBooks Desktop?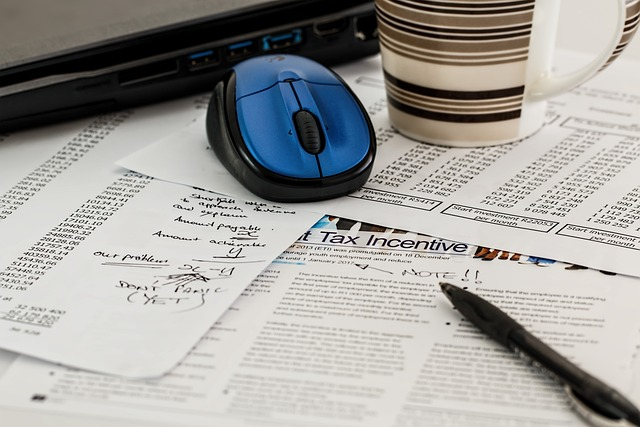 QuickBooks Online and Desktop are two separate products, so users can't share data between the two. You'll have to decide which option is better for your business if you pursue QuickBooks.
Here's what you should know about the two different versions of the accounting software.
QuickBooks Desktop
Pricing:
QuickBooks Desktop Pro Yearly Plan: Starting at $549.99.
QuickBooks Desktop Premier Plus Yearly Plan: $799.99.
QuickBooks Desktop Enterprise Yearly Plan: $1,410.
QuickBooks Desktop is a more traditional and robust accounting software program. It provides services like sending invoices, accepting payments, tracking sales and sales tax, managing and paying bills, and logging mileage.
The desktop version also provides integrations with over 200 apps. The mobile app allows for on-the-go accounting, although its limited features offer little more than logging receipts.
The premier plan provides industry-specific features and access to forecasting. It allows you to track profitability by product, client, or project. It also allows more advanced reporting, such as sales summaries or donor contributions.
The enterprise version provides advanced pricing, inventory management, and reporting tools. Higher-tiered plans come with more available users, but you must pay an extra fee per user.
QuickBooks desktop is better suited for small businesses with accounting experience. The program may require more training and a steeper learning curve than the online version.
QuickBooks Desktop Pros & Cons
Pros:
More robust features.
Industry-specific options.
Unlimited access to support.
Interconnected desktop software solutions.
Track inventory.
Better for experienced bookkeepers & accountants.
Advanced inventory management.
Cons:
Limited users & integrations.
Recurring annual subscription fee.
Extra costs to add on payroll.
Only allows manual mileage tracking.
Limited mobile app functionality.
Not ideal for on-the-go accounting.
Has a steep learning curve that requires more training.
QuickBooks Online
Pricing:
QuickBooks Online Simple Start Plan: Starting at $30 per month.
QuickBooks Online Essentials Plan: $55 per month.
QuickBooks Online Plus Plan: $85 per month.
QuickBooks Online Advanced Plan: $100 per month.
QuickBooks Online is a cloud-based version of the accounting software. You can access the program from anywhere on most devices with an internet connection. It's also compatible with Mac.
The plan comes with 25 users, who can each access the program. The desktop version comes with one user and must pay to add others.
The online version's standout features include invoicing, assisted bookkeeping, and class and location tracking. It also allows for more than 750 integrations, unlike the desktop version's 200.
The mobile app for QBO is much more robust than the QuickBooks Desktop app. QBO users also get access to extensive learning resources.
As such, the program is better for beginners or businesses with limited accounting experience. It also has a more user-friendly interface.
While the online accounting software meets most small business needs, it lacks some of the advanced features of the desktop version. It also doesn't have industry-specific versions, like the enterprise-level of QuickBooks Desktop.
QuickBooks Online Pros & Cons
Pros:
Track income & expenses on the go.
Allows for up to 25 users.
Best for real-time accounting.
Custom rules for bank transactions.
Mac compatibility.
User-friendly interface.
Better for beginners.
Cons:
Can only be accessed with an internet connection.
Can lag or have other technical issues.
Doesn't have industry-specific options.
Lacks advanced features for more experienced accounting personnel.
What are the Differences between QuickBooks Online vs Desktop?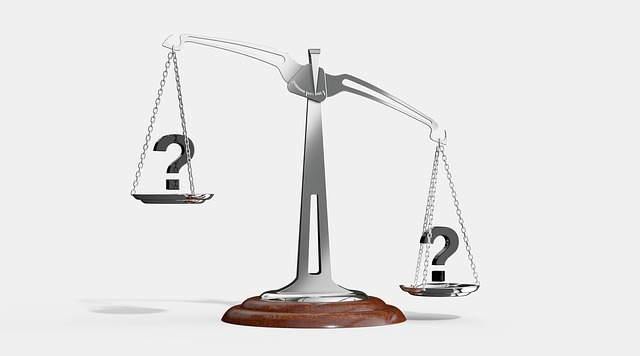 Here's how the two programs stack up on essential features to compare QuickBooks online and desktop.
Accounting
Both QBO and desktop use true double-entry accounting methods and principles. They also offer accrual and cash-basis accounting. They each provide standard accounting features stated above.
One of the significant differences is that QBO offers QuickBooks Live Bookkeeping. This bookkeeping service lets small business owners pay for professional support from certified QBO accounts and CPAs.
Invoicing
QuickBooks Online provides clean, modern invoice templates that are easy to create and share. The desktop version's invoices are clunky and slightly outdated, with fewer customization options.
QBO invoices also have more automation options, such as:
Recurring invoices.
Batch invoices.
Progress invoicing.
Invoice reminders for late customers.
Tools to auto-schedule invoices.
Client portal for customers to pay invoices.
Invoice tracking.
Invoice translations for international clients (up to six languages).
The desktop version also allows recurring invoices, tracking, payment reminders, and batch invoices. However, it lacks many of the other invoice automations.
Payroll
QBO has a slight edge if you need basic payroll services as its add-on starts at $45/month instead of the desktop version's $50/month plus $2/employee. However, the QuickBooks Desktop Pro Plus + Payroll plan ($849.99/year) includes Enhanced Payroll.
You can also get Premier + Payroll or the payroll add-on. Both the gold and platinum plans for QuickBooks Desktop Enterprise include enhanced payroll. QuickBooks Enterprise Diamond includes assisted payroll.
Project Accounting
Both versions include project management features, but the desktop version has more options for customization. For example, it allows users to create custom job cost reporting for specific industries.
All versions of desktop include the ability to create reports for job cost estimates compared to actual expenses. Users must upgrade to QBO Advanced to unlock budget vs actual reporting features.
Ease of Use
The interface for QBO is much more user-friendly. The program is easier to learn, and it makes sharing files much simpler.
Inventory Management
Both programs let you assign costs to items in your inventory and track sales to calculate the Cost of Goods Sold (COGS). However, the desktop version includes enhanced features.
For example, it includes inventory assembly management, which is good for businesses that assemble inventory items from several parts or have some manufacturing. QuickBooks Enterprise includes advanced features like barcode scanning and serial number tracking.
Integrations
QuickBooks desktop is compatible with over 200 applications, but the QBO version integrates with over 750 third-party apps. Some popular integrations exclusive to QBO include PayPal, Square, Shopify, Stripe, and HubSpot.
QuickBooks Online integrates seamlessly with more native Intuit programs, such as QuickBooks Payments, QuickBooks Payroll, and QuickBooks Time. The desktop version integrates with QuickBooks Desktop Payroll and QuickBooks Time.
Industry-Specific Features
One of the significant advantages of QuickBooks desktop is the option for industry-specific accounting software. The available industry-specific options are:
Manufacturing & distribution.
Professional services.
Contractors.
Retailers.
Nonprofits.
The above options are available in QuickBooks Premier and Enterprise. They provide reports and custom-tailored features based on your industry's unique needs.
Class & Location Tracking
QuickBooks Online offers the ability to track activity like income and expenses by class and location. You can still set up classes in the desktop version but can't track income and expenses by location.
Mobile Accounting
The clear winner here is QBO, as one of its standout features is on-the-go and collaborative accounting. The QuickBooks Online mobile app is far more robust, allowing you to perform most accounting tasks, such as accepting payments online, sending invoices, and viewing financial reports. The QuickBooks desktop mobile app is more limited, only allowing you to track expense receipts.
Assisted Bookkeeping
QBO customers can subscribe to QuickBooks Live for support. There's also an option for a QuickBooks Live Bookkeeping add-on for professional bookkeeping assistance.
Both online and desktop customers can hire a QuickBooks ProAdvisor for bookkeeping support. However, sharing your files with a ProAdvisor with QuickBooks online is far easier.
Is QuickBooks Desktop or Online less expensive?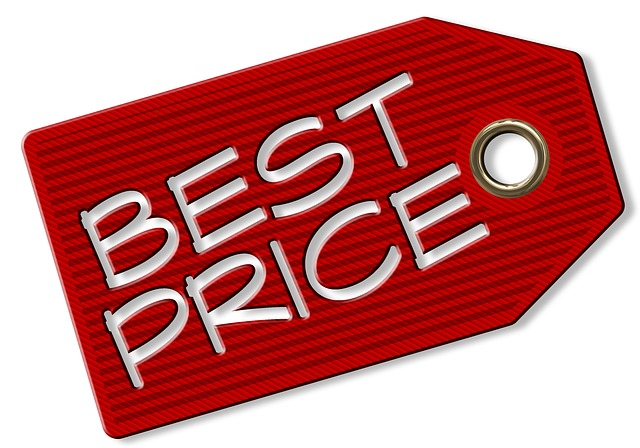 The base plan for QuickBooks Online is less expensive than the base plan for the desktop version. This makes it a solid choice for budget-conscious small business owners.
However, the pricing gets more complicated as you upgrade plans or sign up for add-ons, such as payroll. For example, the payroll add-on for the desktop version starts at $50 per month with an additional $2 per employee. Adding payroll for the online version starts at $45 per month.
Is QuickBooks Online or Desktop better for my Small Business?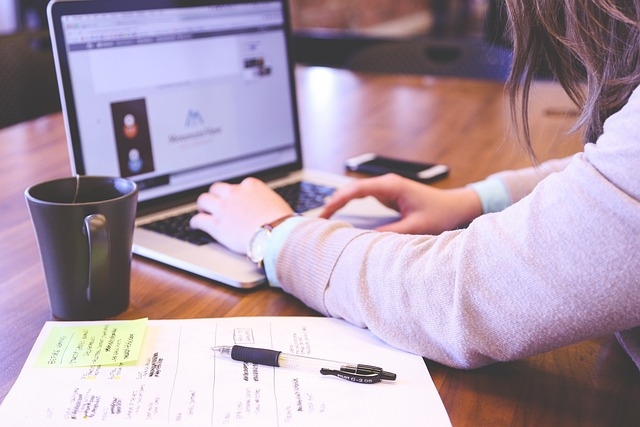 The answer to this question depends on your unique needs and budget. The online version is less expensive and more user-friendly for basic accounting needs. However, you might need the desktop version if you have more complex accounting issues.
QuickBooks Desktop is better suited for companies that:
Have fixed setups & consistent computer access.
Have complex manufacturing processes or inventory management needs.
Operate in a specialized industry, such as construction or manufacturing.
QBO might be a better fit for:
Small businesses with remote bookkeepers or accountants.
Growing businesses that need a scalable solution.
Businesses that need real-time accounting & inventory management.
Businesses that require multiple users to have access.
Businesses or freelancers that require on-the-go easy invoicing & expense tracking.
 Frequently Asked Questions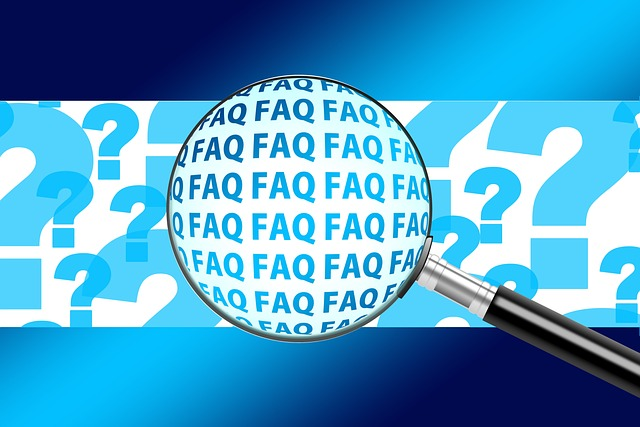 Here are the most common questions about QuickBooks online vs desktop.
Can I switch from QuickBooks Desktop to QuickBooks Online?
Yes, it's possible to switch from QuickBooks desktop to QBO. Many small businesses have opted to do this to save money when they need multiple users.
Note: You cannot have a desktop and online account for the same company.
After creating your online account, return to the desktop application, click "Company" in the toolbar, and then scroll down to "Export Company File to QuickBooks Online." You'll then follow the prompts to determine which files you're exporting.
While you can export most data, some items won't transfer, such as:
Bank and credit card reconciliation reports.
Recurring credit card charges.
Audit trail.
Inventory from QuickBooks for Mac.
Reports.
Can I switch from QuickBooks Online to Desktop?
Switching from QBO to the desktop version is possible, but it's much more of a manual process. You'll have to manually export your files. You can get a similar experience with the QBO desktop app without having to export the files.
What are my other Business Accounting Software Options?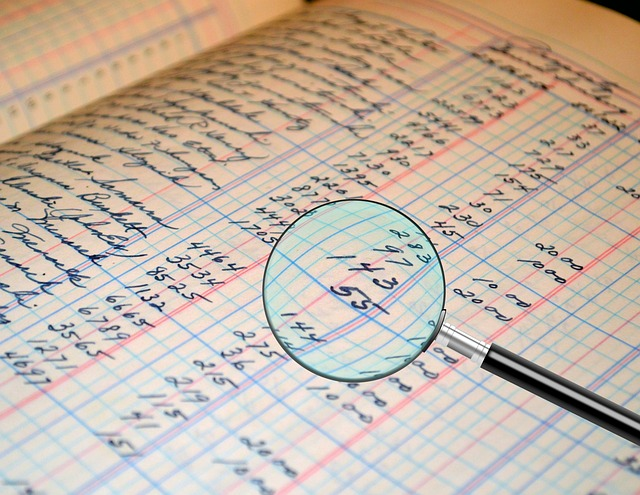 There are many options for business accounting software. Here are some of our top suggestions for alternatives to QuickBooks.
Wave Accounting
Wave Accounting provides users with its full suite of accounting features for free. The paid account gives you access to phone or email support and payroll, payments, and advisor support. Paid plans start at $20 per month.
It provides a clean user interface (UI) that's easy to learn and simple to use. Wave Accounting's features include tracking income and expenses, expense management, sending invoices, tracking sales tax, and creating reports. It produces essential financial reports, such as profit loss statements, balance sheets, and cash flow statements.
You can add unlimited users and accountants to contribute to the account. You can also run multiple businesses from the same account and add unlimited bank and credit card accounts.
Zoho Books
Zoho Books is the accounting component of the Zoho suite of comprehensive business software. Plans start at $15 per month, billed annually. It has five different paid plans, making it ideal for scaling your business. Paid plans include features like billing, inventory, and project accounting. Businesses earning less than $50k annually can access the full version for free.
The software includes features like billing, inventory, project accounting, income and expense tracking, sales tax tracking, mileage tracking, reconciliation, and support. Small business owners can also create custom invoices.
It's an excellent option if you're already using other Zoho products, such as Zoho CRM or Zoho Invoice, which allows you to track expenses and accept payments. Zoho Invoice also includes some project management tools.
ZipBooks
ZipBooks stands out from other accounting software options because it allows users to send unlimited invoices. However, you can only access recurring invoices or auto-billing with a paid plan.
The free plan is called ZipBooks Starter. Paid plans start at $15 monthly and offer features like reminders, time tracking, and saving invoice line items.
The service offers basic reports for free, but you'll need to pay for more comprehensive reporting. It allows you to manage unlimited customers and vendors. It's also an excellent option for third-party integrations. You can process Square and PayPal payments. It also connects with Gusto and Slack.
GnuCash
GnuCash is an open-source accounting program compatible with multiple operating systems such as Linux, Windows, Mac OS, BSD, and Solaris. It's available in numerous languages and can handle multiple currencies and international dates.
It offers accounting features like bank account and expense tracking, financial calculations, and reports. It also provides double-entry accounting resources.
The interface and usability take some training as it's not as clean as some competition. However, once you adjust to it, you'll see if it offers a checkbook-style register with scheduled transactions and customizable reporting abilities.
But the program has its drawbacks as well. As mentioned, it has a steeper learning curve and a clunky UI. It's also less scalable than other programs and doesn't provide customer support. The program is useful for sole proprietors and freelancers looking for accounting solutions to handle daily needs.
Akaunting
Akaunting is an online accounting platform you can access anytime with an internet connection. It offers a "one-stop-shop" model of accounting features. It includes a client portal to share invoices and transactions with clients and accept bulk payments.
Users can access resources for money management, tracking expenses, unlimited invoices, and auto-billing customers. It also lets you track income and generate basic reports like profit and loss statements, income vs. expenses, and tax summaries.
The program is open-source and secure. However, it has a steep learning curve and is potentially challenging to operate. The free account is limited to one user and one accountant. You must subscribe to a paid plan for features like a chart of accounts, double-entry accounting, bank connections, and general ledger.
QuickBooks Online vs Desktop – Final Thoughts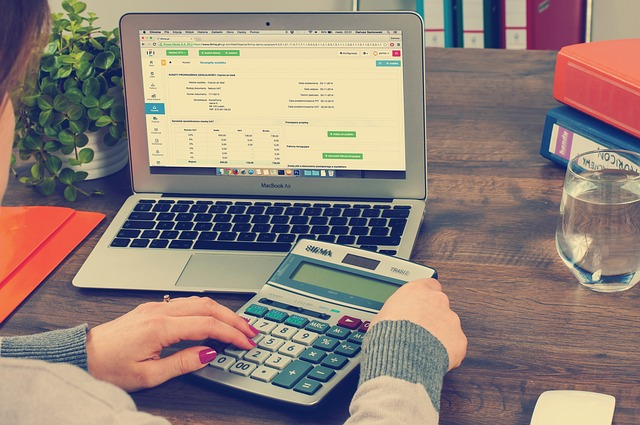 QuickBooks Online is a more cost-effective and convenient solution suitable for most small businesses. However, medium-sized businesses or those in a specialized industry may require the advanced features of the desktop version.
Small businesses that work with multiple bookkeepers or have multiple locations will also likely benefit more from QBO. Intuit largely prioritizes the online version, as you can get the desktop version from the company's website. You must call the sales team to order it.
Contact us if you have more questions about QuickBooks platforms or to apply for a small business loan. Our business funding experts can help you find business loans for expenses such as accounting software.