What is Lead Management?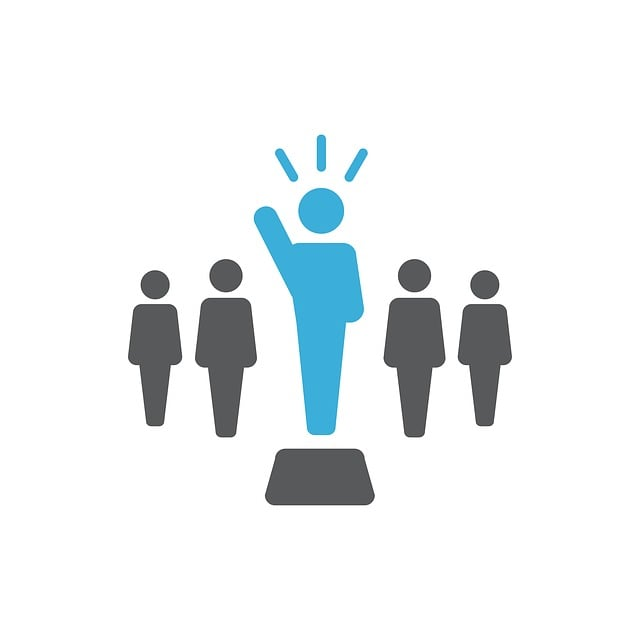 Lead management is an essential part of the marketing and sales process. Basically, it's every activity that nurtures new leads into paying customers, commonly called the sales funnel.
Companies can get new leads in a variety of ways, which is called lead generation. New leads can come from web forms, events, tracked cookies, purchased lists, social networking, and more.
Once a company generates a new lead, it takes various actions to engage the potential customers and move them through the funnel until eventually making a purchase. Those activities can be as simple as sending e-newsletters or as complex as providing white papers and webinars.
Any leads that are duplicates, not real, or unresponsive get removed at each step of the funnel. Those who remain become qualified leads as their interactions suggest they're more likely to purchase. Many lead management techniques involve rating a customer's potential to buy using lead scoring.
Much of the lead management process is about curating your list and tracking leads. You'll need essential information like their name, contact information, what topics they're interested in, and demographic information. For business-to-business (B2B) sales, this also includes their company, job title, responsibilities, etc.
Leads are often segmented into groups for targeted marketing campaigns. This helps salespeople engage leads with more specificity and enables them to speak directly to the lead's needs and challenges.
Lead management techniques involve improving the engagement process to reduce the number of leads lost in the funnel. It also involves techniques to improve your sales conversion rates for qualified leads.
How does Lead Management Software work?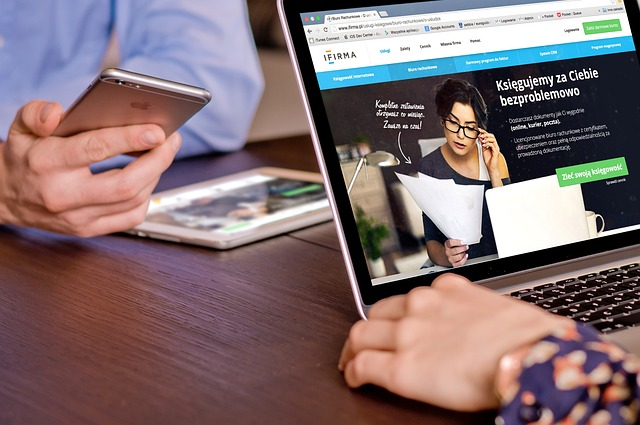 Lead management software helps businesses and sales teams improve lead data management, reduce repetitive tasks, and focus on high-impact assignments. Some systems match leads to specific sales reps based on preset criteria.
Many platforms are interrelated to customer relationship management (CRM) databases. A CRM records all customer information and history. This is vital for teams managing hundreds or thousands of leads since the sales rep can access the individual customer's CRM page when trying to nurture a lead or convert a sale.
However, lead management tools also include the sales pipeline, which is a set of actions to take to nurture the lead through the funnel. Most lead management software options include tools to segment lists for more accurate targeting.
Most tools integrate with or have built-in tools for email marketing, auto-scheduling calls/demos, and other contact points. Additional features could include advanced automations, artificial intelligence (AI) assistance, and sales conversion tools.
What are the essential Lead Management Software features?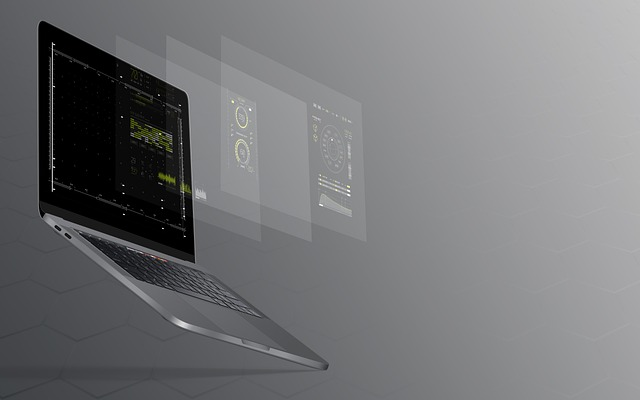 Lead management software is constantly evolving, so the available features become more robust. For example, recent advances in AI have significantly increased the tools sales teams can use to track leads and convert sales.
However, there are core features that remain constant. Here are the most essential features of a lead management platform.
Lead Capture & Activity Tracking
The system must be able to capture new leads. This often involves creating forms, post-click landing pages, and other types of data harvesting. It should also integrate with other programs to import and export lead lists easily.
Activity tracking involves recording every touchpoint and interaction with the lead. This includes how the lead was generated, any links or items they clicked on, heatmap activity, email opens or clicks, page visits, and previous sales history.
It also involves tracking any phone calls, emails, or in-person networking events with sales, marketing, or customer support (interactions with support can be a treasure trove of engaged lead activity). In most cases, the sales rep enters the exchange and notes what was discussed in the CRM or similar program. That way, the sales rep or any team member can quickly recall previous touchpoints when interacting with the lead.
Lead Scoring
Lead scoring is a process that helps ensure marketing is only forwarding qualified leads to sales. Sending leads that haven't been warmed up could waste time and effort as sales try to close deals with leads that aren't interested in the company's products or services.
Cold leads are prospective customers who don't have a history of engaging with the company. This could be new leads from a purchased list or those that haven't opened emails, responded to calls, etc. Marketing teams shouldn't send cold leads to sales reps but should instead move them into the pipeline for lead nurturing.
Warm leads usually come from internet forms or page visits, basically, any potential customer who took action to get added to your database. Moreover, warm leads have had positive activity in the sales pipeline, such as opening emails, clicking links, etc.
Hot leads are potential or repeat customers that are ready to purchase. These leads should have the highest priority when sending to the sales team. A hot lead has been properly nurtured through the sales funnel and is primed for the sales conversion process.
The lead scoring process helps identify where they are in the process so you can improve your sales conversion efficiency. A good lead management program has built-in scoring features to help with segmentation.
Lead Nurturing
The lead nurturing process involves keeping leads engaged with your brand. Software tools help you segment lists for targeted campaigns that speak to the potential customers' needs and interests.
Many lead nurturing tools include automatic email trigger campaigns. For example, a new lead enters your database after downloading a free guide. The trigger campaign sends an auto-welcome email, followed by a target email on the subject of the free guide a few days later.
The nurturing system should also include notifications when a lead takes an action and moves further down the sales funnel. The lead scoring and nurturing processes often work hand-in-hand.
Intelligent Routing
Intelligent routing features provide a method to move high-scoring, qualified leads to the sales team. The process helps ensure you're sending the right lead to the right sales rep at the right time. Timing is crucial when converting a sale – as the saying goes, you have to strike when the iron [or lead] is hot.
Campaign Management Dashboard
The campaign management dashboard provides a complete overview of your lead generation, scoring, and nurturing efforts. The majority of lead generation software includes a campaign management dashboard (or similar features), but the interface and tools can vary significantly. Finding a program with a dashboard conducive to your needs is an essential component of selecting the best SaaS provider.
However, most dashboards should enable users to:
Identify the campaigns that generate the most leads.
Pinpoint your most qualified leads.
Monitor and report key lead management metrics.
Gain an overview of the average customer lifecycle.
Track overall performance and productivity of marketing & sales.
Some programs include integrations or API capabilities that enhance your dashboard, provide more robust data, and allow greater dashboard customization.
Analytics & Reporting
Your lead management software should include the ability to track key performance indicators (KPIs) and analytics. Common examples include tracking your acquisition and conversion rates.
The system should also let you pull those analytics into easy-to-read reports. This lets you quickly identify successful efforts versus areas that could use improvement. It's also essential for reporting data and performance to key stakeholders and executive leadership.
Built-in Communications
Lead management only works when marketing and sales have the tools to communicate with potential customers. Most platforms include email integrations and built-in tools for voice communications, SMS marketing, chatbots, or push notifications.
Some systems include intelligent notification systems programmed to notify all relevant parties about the status of a particular sales account. This improves efficiency in relaying data across departments.
Integrations
Lead management software systems are only one aspect of your overall marketing and sales software ecosystems. As such, it's crucial to have software that integrates with other platforms. Chances are your marketing and sales teams are using different software.
Many options have built-in integrations, but one of the best ways to avoid any compatibility issues is to use a program that has open API, REST API, custom app builders, or open source code. These tools can greatly expand your software's capabilities with add-ons and widgets.
Advanced Security Options
Lead management and CRM systems contain detailed information about your customers. With the prevalence of cyber-attacks and data mining, you should look for software that can secure that information to protect your customers and your company.
Examples of security options include:
Two-factor authentication (2FA).
Single Sign-On (SSO) solutions.
SSL encryption.
Vulnerability scanning.
Malware detection.
What are the Best Lead Management Software providers?
Here is our list of the top lead management and tracking software options.
Pipedrive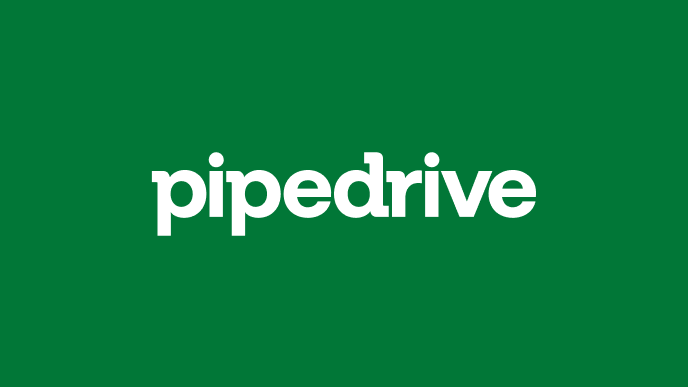 Pipedrive is a cloud-based CRM that focuses on activities to help empower sales professionals to nurture leads into paying customers. As its name suggests, the focus of the platform is to drive leads through the sales pipeline.
It focuses on activities rather than outcomes. Salespeople can use it for call recording, client tracking, and online forms.
The CRM is very popular with small and medium-sized businesses (SMBs), with over 85,000 companies using it. That's because it combines robust and advanced features with an easy-to-use interface and functions.
Pipedrive helps salespeople remain organized to focus on selling. It's suitable for companies with up to 1,000 employees.
Pipedrive Features
Some of the platform's standout features include:
Pipeline management.
Customizable dashboard for resource management.
Churn management.
Data importing and exporting.
Sales reporting & forecasting.
Collaboration tools.
Chatbot creation for websites.
Efficient reporting.
Pipedrive Pricing
Essential: $9.99/user per month.
Advanced: $19.90/user per month.
Professional: $39.90/user per month.
Power: $49.90/user per month.
Enterprise: $59.90/user per month.
Pipedrive Pros & Cons
Pros:
Intuitive interface with deal-focused workflow.
Automation for tedious processes.
Dashboard customization.
A central hub of customer history and information.
Cons:
Doesn't separate new leads and contacts.
The number of filters can make it complex.
There is no way to have separate plans for users in the same organization.
The mobile app is not as intuitive.
Zoho CRM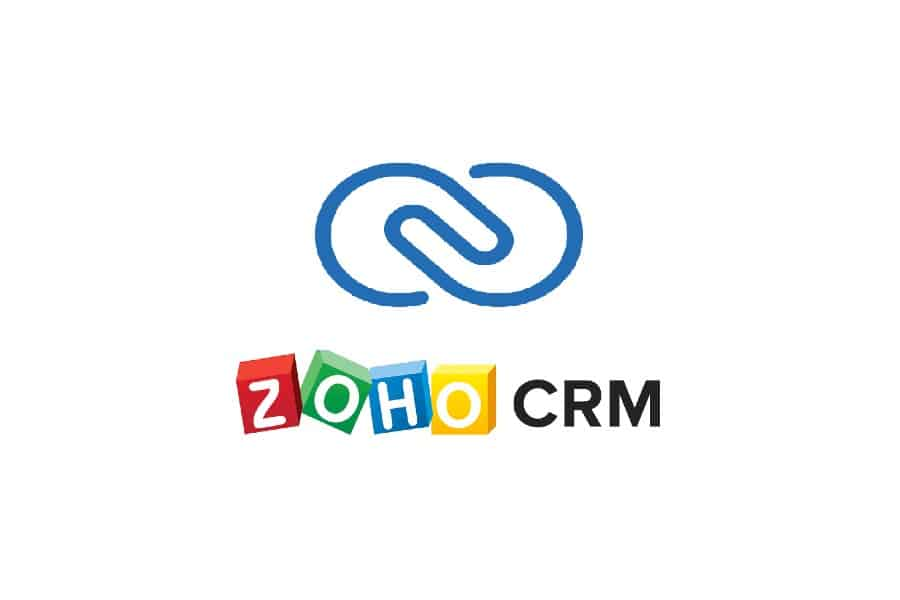 Zoho CRM is part of the Zoho suite of office products. It's widely popular for SMBs and provides excellent value for the price.
The cloud-based solution is a 360-degree customer lifecycle platform that offers over 500 integrations. It's ideal for businesses already invested in Zoho products but can also be used by any business.
Zoho CRM Features
Here are some of the platform's standout features:
Robust lead tracking tools.
Targeted email marketing.
AI-powered conversion assistant.
Omnichannel communications options.
Card scanner app.
Live chat.
Google Ads and social media integration.
Robust mobile app.
Zoho CRM Pricing
Standard: $14/user per month.
Professional: $23/user per month.
Enterprise: $40/user per month (most popular).
Ultimate: $52/user per month.
Zoho CRM Pros & Cons
Pros:
Provides a deep set of features.
Highly customizable.
AI assistance tools.
Source tracking.
Robust email marketing capabilities.
Cons:
Data duplication issues.
Steep learning curve for new users.
Advanced features are only available in higher price tiers.
HubSpot

HubSpot is a comprehensive marketing platform that includes lead management, CRM, and email marketing. Its Sales Hub handles customer relationships and lead management efforts.
The software provides users with complete real-time pipeline visibility with an efficient dashboard view. The interface is user-friendly, and the company provides significant training resources, including in-person training sessions.
HubSpot Features
Here are some of the platform's standout features:
Email tracking and notifications, including reply email tracking.
Dashboard reporting.
Integrated marketing and sales solutions.
Client meeting scheduling.
Social media posting tools.
HubSpot Pricing
Free tools: $0 (limited features).
Starter: $45/month billed annually.
Professional: $1,600/month billed annually.
Enterprise: $5,000/month billed annually.
HubSpot Pros & Cons
Pros:
Free plan available.
Robust set of features.
Comprehensive CRM & marketing platform.
Pipeline & campaign management.
Easy to import and export leads.
Detailed training is available.
Cons:
Unwanted data can get added to the CRM.
Some basic features are only available on higher-priced plans.
The free version doesn't have many CRM features.
Some features have a steep learning curve.
Freshsales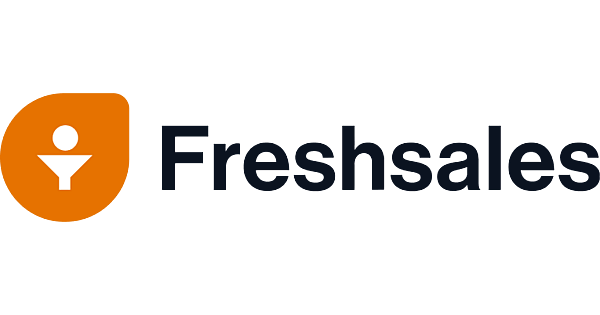 Freshsales is a robust lead management solution for small or mid-sized businesses with up to 500 employees. It stands out for its quick setup and automation features to help SMBs streamline their lead nurturing and sales processes.
The program is part of the larger suite of Freshworks products. Freshsales offers affordable plans for small teams, AI-powered features, and more.
Freshsales Features
Here are the platform's standout features:
Excellent mobile app to access databases on the go.
Users can easily import and export data.
AI-powered lead scoring.
360-degree lead review.
Powerful workflow automation tools.
Freshsales Pricing
Growth: $18/user per month.
Pro: $47/user per month.
Enterprise: $83/user per month.
Freshsales Pros & Cons
Pros:
Simplifies the CRM process.
Robust and reliable software.
Extensive customization options.
It helps identify when leads become sales-ready.
Excellent automation tools & AI-powered assistance.
Cons:
Integrations with other tools can be complicated.
The learning curve requires close study of the software.
Workflow automation is only available on the Pro plan and up.
Salesforce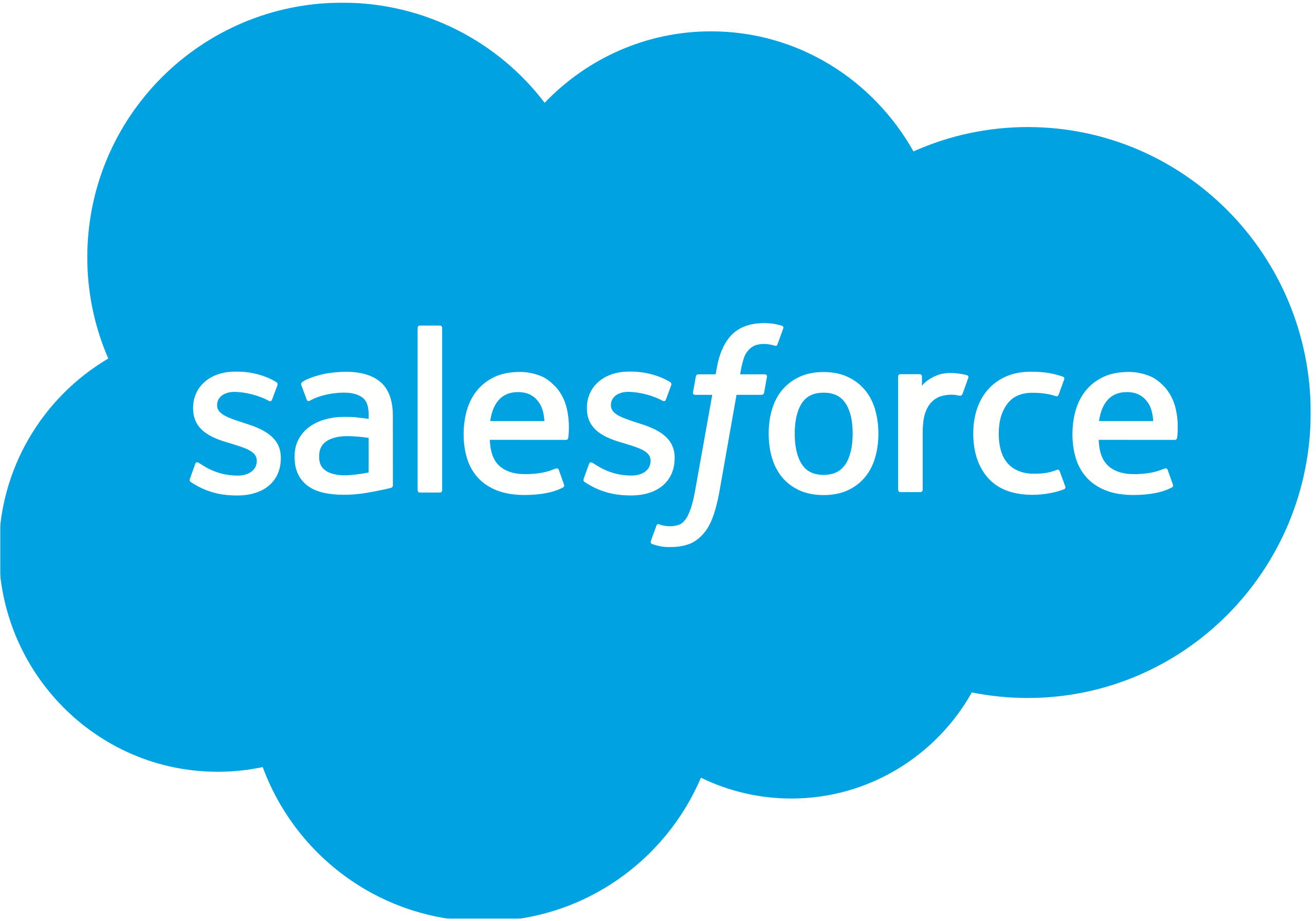 Salesforce is an industry-leading CRM, marketing automation software, and sales solution. Thousands of businesses of all sizes utilize the company's suite of products.
The lead management tools help revenue teams efficiently manage and nurture potential clients. Salesforce continues to be the CRM to beat with an ever-expanding feature set, but its pricing might put it out of reach for some small businesses.
Salesforce Features
Robust mobile app.
Integrated sales & marketing solutions.
Automatically track emails, calls, and meetings.
AI tools and assistance.
Salesforce Sales Cloud Pricing
Starter: $25/user per month billed annually.
Professional: $80/user per month billed annually.
Enterprise: $165/user per month billed annually.
Unlimited: $330/user per month billed annually.
Salesforce Pros & Cons
Pros:
Industry-leading solution.
Many features and customization options.
Powerful collaboration tools.
Robust third-party app marketplace.
AI-based sales assistant.
Cons:
Complicated product suite & pricing structure.
It could be too pricey for small businesses.
Steep learning curve for new users.
How do I choose the Best Lead Management Software for my business?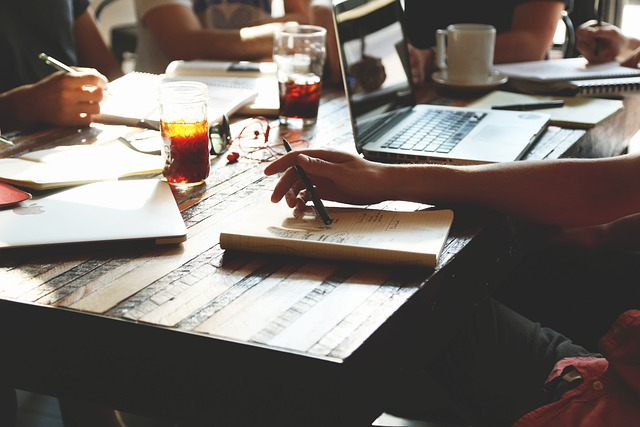 Choosing the best lead management software for your business depends on your unique needs. However, there are some key factors you should consider.
Features
Look for essential features like sales forecasting, pipeline analysis, CRM dashboard customization, and integrations. With technological advancements, also look for programs that offer the latest and greatest tools, such as AI assistance, response to leads, automated data collection and management, scheduling, and task management.
Automation
Automation might be the most important feature in any lead management system. Setting up automated workflows significantly improves efficiency and helps with timely communications, lead scoring, and more. In short, effective automation will make your life easier while improving outcomes.
Value
Finding the program that gives you the most for each dollar spent can be tedious but also crucial. You want to avoid overpaying for features or tools you don't need while ensuring you get everything you need to do the job.
Customer Support
Technical issues could cause significant process delays. Look for companies that offer robust support options. The best providers offer 24/7 support by phone, email, or chat. Also, look for companies that provide training materials and tutorials, FAQs, and user-supported community forums.
Scalability
Solutions that work today might be too limited as your company grows and expands its customer base and lead generation. Look for software options that can scale with your operations.
Ease-of-Use
The software should be suitable for your experience and comfort level. Look for options with a user-friendly UI with visual tools. Even if your marketing or sales teams are tech-savvy, a simple and straightforward program can save significant time on setup and managing. After all, you want your team to focus time and energy on driving sales, not on setting up clunky software.
User Reviews
It's also a good idea to read user reviews from your fellow small business owners or marketing and sales professionals. You can read reviews on sites like Google Reviews, Trustpilot, and the Better Business (BBB). There might also be industry-specific publications that review these programs. Pay close attention to mentions of specific features you need. A product might have a high rating, but if its negative reviews suggest an essential feature for you isn't up to par, you should find another solution.
Frequently Asked Questions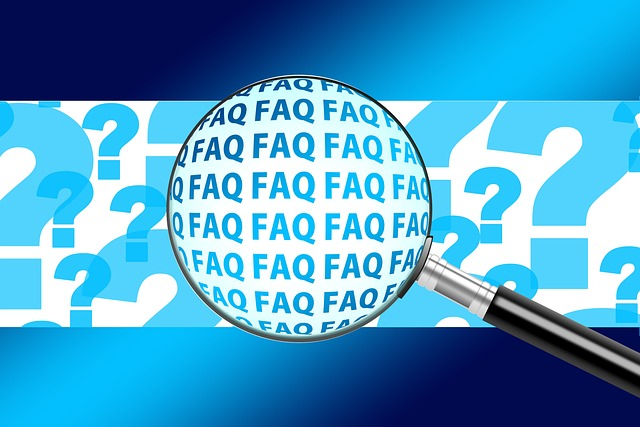 Here are the most common questions about the best lead management software and tracking apps.
How much does Lead Management Software cost?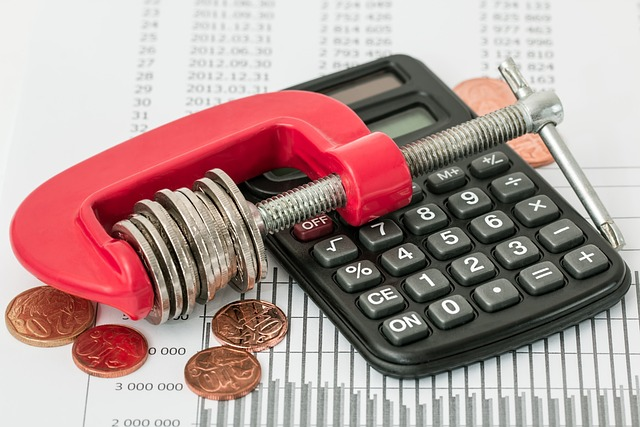 The costs for lead management software solutions can range from free to over $1,200 per user per month. Free solutions are often barebones and intended for individuals or very small teams.
Most basic or starter plans range from $12 to $100 per month. Mid-tier plans typically cost between $100-$600 per month.
Advanced plans usually range between $600-$1,200. However, enterprise solutions and on-premise software solutions can easily exceed that.
Many lead management solutions are part of a more extensive customer and sales management program suite. For example, the higher tiers of HubSpot options cost thousands of dollars monthly but offer comprehensive email marketing, campaign management, and more.
Are there free Lead Management Software options?
Yes, there are free lead management systems, but most have limited features and tools. They could be useful for freelancers, small teams, or startups. However, in most cases, you'll need to upgrade to a paid solution as your business grows.
Some companies offer a free plan or free trial before committing to a paid plan. Every company listed above provides a free plan.
Other free options include:
Monday.com.
ClickUp.
Thryv.
Act! CRM.
Keap.
What's the difference between CRM & Lead Management?
CRM software is a database where a company records all customer profiles, transaction histories, and touchpoints. Lead management and tracking tools are focused on moving potential customers through the sales pipeline and converting them into paying customers.
However, these two types of software are often interrelated or fully integrated into a single solution. The reason is twofold.
One reason is that a CRM can be used to record information and history about the lead. The other reason is that the goal of lead management is to convert leads into paying customers, so having their information in the CRM helps with that process.
Are there loan options to finance Lead Management Software?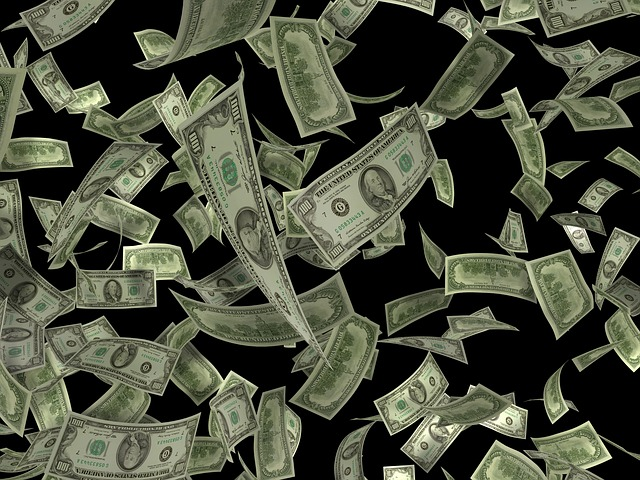 It may be possible to finance your lead management software. Several business loans could potentially help with his effort.
Business Line of Credit
Amount: $1k – $1 million.
Factor rates: 1% p/mo.
Term: Up to 36 months.
Funding speed: 1-3 business days.
A business line of credit operates like a credit card in some ways. You get a set credit limit and draw from it as needed.
You only pay interest on what you draw, and the credit limit replenishes as you repay it. This is known as a revolving line of credit.
Business lines of credit are excellent for covering unexpected costs or funding ongoing projects. You could use the credit line to help pay for the software, lead generation, and other sales-related goals.
It can help you boost revenue from sales, which can then be used to pay off the line of credit balance. Just keep in mind that you'll still have to pay to make your minimum payments, and any balance that carries over month-to-month will accrue interest.
Business Term Loan
Amount: $10k – $5 million.
Factor rates: Starting at 1-4% p/mo.
Term: 3 months – 5 years.
Funding speed: 1 – 3 business days.
A business term loan is a traditional financing structure where you receive a large lump sum. You then repay the principal plus interest in fixed payments.
You can use business term loan funds for most business purposes, including covering software costs. Like a line of credit, you could use the loan proceeds to fund software you can use to expand your lead generation, lead management, and conversion rates. You can then repay it once revenue increases due to the boost in sales.
Other Small Business Loans
You might also be interested in one of the following small business loan options:
Best Lead Management Software for Small Business – Final Thoughts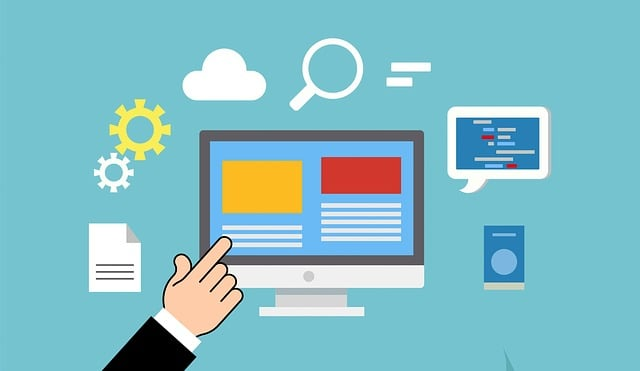 Many considerations go into choosing lead management software. For example, do you just need lead management tracking, or do you need a full suite of marketing and sales tools? Does the software integrate with your existing business apps? Do you want a cloud-based or on-premise solution?
Answering these questions and setting a budget can help you narrow down the best options. Next, look at user reviews on sites like Trustpilot and BBB. You should see what your fellow small business owners, sales directors, or marketing managers say about the company.
It would be best if you also looked at the ease of use and automations. The point of the software is to make it easier to record, track, and nurture leads. Programs with a user-friendly interface and automation tools will give you more time to focus on crafting compelling marketing campaigns that help move your leads through the funnel.
Contact us if you have more questions on the best lead management software or to apply for a small business loan. Our alternative business funding experts can help you find the best financing options for your business needs.