What is QuickBooks?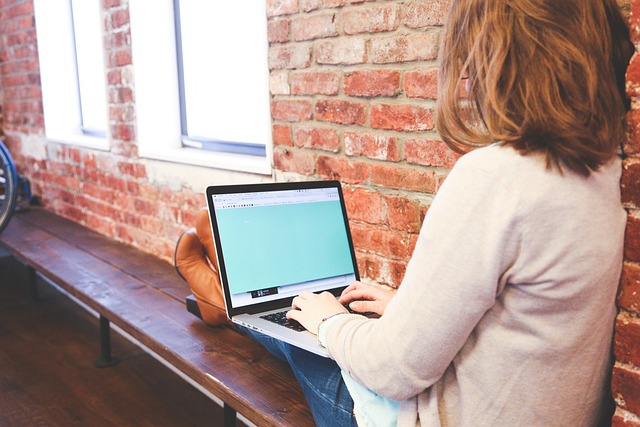 Intuit QuickBooks is an industry-leading accounting software solution for small and mid-size businesses (SMBs). The program has been around since 1983 and has evolved over time.
The traditional QuickBooks product was a desktop application stored locally on the computer. It now offers online versions as well, which are cloud-based solutions.
QuickBooks Online (QBO) and Desktop are two separate platforms, so they are not used together. It offers four distinct desktop products, including the Mac-compatible version.
QBO users can select from several subscription tiers and have more options for add-ons and customized plans. There's also a simplified product for freelancers and independent contractors.
What are the available QuickBooks Products?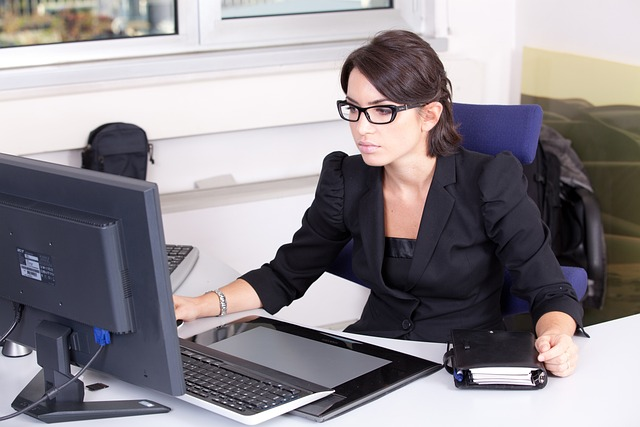 There are six distinct QuickBooks products:
QuickBooks Online (QBO).
QuickBooks Self-Employed.
QuickBooks Desktop Pro Plus.
QuickBooks Desktop Premier Plus.
QuickBooks Desktop Enterprise.
QuickBooks Mac Plus.
Here is the essential information you should know for each version of QuickBooks.
QuickBooks Online
Source: Intuit QuickBooks Online website.
Pricing: $30 – $200 per month.
Number of users: 1-25.
Business size: Small.
QuickBooks Online is a cloud-based accounting software available anywhere with an internet connection. It's quickly becoming the most widely used product in the QuickBooks suite.
The online option features over 750 integrations and robust mobile apps that facilitate on-the-go accounting. QBO comes with multiple users and locations, making it ideal for real-time accounting.
Users can access accounting essentials, such as invoicing, expense tracking, accounts payable, inventory, project management, contact management, budgeting, etc. The program comes with many features and automation options.
Small business owners can add up to 25 full-fledged users and unlimited time-tracking-only users. QBO also has various tiers and add-ons available.
The QuickBooks Online Simple Start subscription starts at $30 per month, although it's currently running a promotion for $15 per month. The subscription includes a guided setup, income and expense tracking, invoice and payments, tax deductions, general reports, receipt capture, mileage tracking, cash flow management, estimates, 1099 contractors, and connects one sales channel.
The next available plan, QuickBooks Online Essentials, starts at $60 per month. The plan has all the basics of Simple Start but allows three sales channel connections, additional users, bill management, and time-tracking.
Intuit states that QuickBooks Online Pro is the most popular plan, starting at $90 per month. Users can connect all sales channels, get additional users, and get access to inventory management and profitability projections.
The most expensive plan, QuickBooks Online Advanced, starts at $200 per month and comes with 25 users. The advanced features it includes are:
Syncing data with Excel.
Employee expenses.
Invoice batching.
Custom access controls.
Exclusive premium apps.
Workflow automation.
Data restoration.
24/7 support and training.
Revenue recognition.
QBO's tiered plans help business owners get what they need without paying more than is necessary. In addition, QBO Plus and Advanced come with the option to add Payroll Core or Payroll Premium.
While the online accounting software meets most small business needs, it lacks some of the advanced features of the desktop version. It also doesn't have industry-specific versions, like the enterprise-level of QuickBooks Desktop.
QuickBooks Online Pros & Cons
Pros:
Track income & expenses on the go.
Allows for up to 25 users.
Best for real-time accounting.
Custom rules for bank transactions.
Mac compatibility.
User-friendly interface.
Optional QuickBooks Live Bookkeeping add-on.
Better for beginners.
Tiered plans with payroll add-ons.
Cons:
It can only be accessed with an internet connection.
It can lag or have other technical issues.
Doesn't have industry-specific options.
Lacks advanced features for more experienced accounting personnel.
QuickBooks Self-Employed
Pricing: $20 – $40 per month.
Number of users: 1.
Business size: Freelancers & independent contractors.

QuickBooks Self-Employed is a cloud-based tax software that freelancers and independent contractors can use to manage their finances. The program is supported with robust mobile apps to help users manage finances on the go.
Its straightforward user interface (UI) includes features designed specifically for freelancers. Examples include estimating quarterly taxes, filing Schedule Cs, and tracking deductions.
The tools it provides help freelancers separate their personal and business finances without having to pay for all the bells and whistles that come with a complete accounting software program. That can come in handy for users who don't have separate personal and business bank accounts. Freelancers can use the program's essential bookkeeping tools to track income and expenses in addition to estimating quarterly taxes.
The basic plan starts at $20 per month and goes up to $40 per month. The two more expensive plans include TurboTax Self-Employed. Its most expensive plan also provides additional tax support. Users get unlimited, year-round support from Certified Public Accountants (CPAs) and CPA final review of tax returns.
Since it only provides simple tools for freelancers, one of its drawbacks is the very limited integrations. However, the Turbo Tax integration is a significant benefit of the program.
QuickBooks Self-Employed Pros & Cons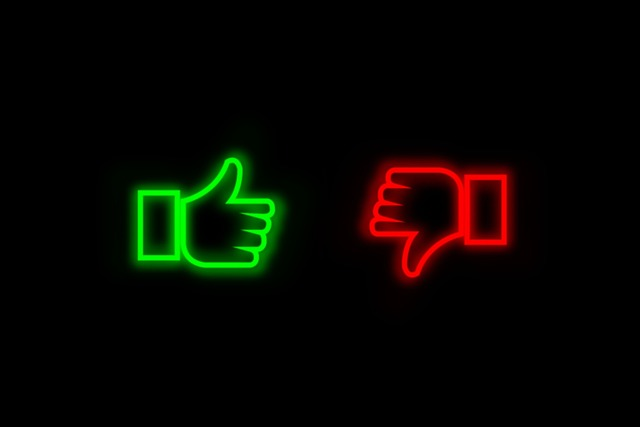 Pros:
Meets freelancers' needs without additional expense.
Provides good tax support with CPA support available on the highest tier.
Simple and easy-to-use interface.
Turbo Tax integration.
Excellent mobile apps.
Cons:
No state tax support.
Limited integrations.
Can't scale with your operation.
QuickBooks Desktop Pro Plus
Pricing: $549 per year.
Number of users: 1-3.
Business size: Small – medium.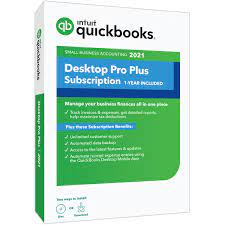 Pro Plus is the starting plan for QuickBooks desktop and one of the products that helped make the company a mainstay in accounting software. It's locally installed software, meaning it can't be accessed from other devices.
The product includes many crucial accounting features, like tracking income and expenses, invoicing, contact and lead management, journal entries, a chart of accounts, bank reconciliations, and more. It also provides up to 130 reports and over 200 integrations.
The base plan starts at $549 per year for one user. You can add up to three users, but they come with an additional cost.
Small business owners can no longer purchase the software online. You must call the company's sales team to order it.
Desktop versions of QuickBooks typically come with a steeper learning curve than the online version. These products are more intended for experienced accountants and bookkeepers.
QuickBooks Pro Plus Pros & Cons
Pros:
Robust accounting program with advanced features.
Ability to produce 130 reports.
Comes with 200 integrations.
Cons:
Has a steep learning curve.
Only allows 1-3 users.
Limited mobile app.
PC-only.
QuickBooks Premier Plus
Pricing: $799 per year.
Number of users: 1-5.
Business size: Medium.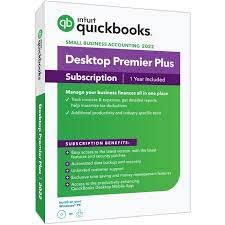 Premier Plus is the next step up from Pro Plus, usually a better fit for medium-sized businesses than small businesses. Like Pro Plus, it's locally installed, PC-only accounting software. However, Premier Plus allows you to add up to 5 users for an additional cost, as opposed to the three-user limit of Pro Plus.
The most significant difference between the two is that you get an option of industry-specific versions with Premier Plus. There are six options available, each designed to help with the unique accounting needs of those sectors. The available industries are:
Contractor.
Manufacturing & wholesale.
Nonprofit.
Professional services.
Accountant.
Retail.
The plan costs $749 per year, and business owners can add QuickBooks Payroll for an additional fee (charged annually or monthly). In addition to industry versions, Premier Pro includes the following features that Pro Plus lacks: business plans, inventory assemblies, and sales forecasting.
QuickBooks Premier Plus Pros & Cons
Pros:
Strong accounting performance.
Provides industry-specific versions.
Includes business plans, sales forecasting, & inventory kits.
Option to add up to 5 users.
QuickBooks Payroll add-ons available.
Cons:
Only available on PC.
Limited mobile app functionality.
High price point.
QuickBooks Desktop Enterprise
Pricing: $1,340 per year.
Number of users: 1-40.
Business size: Large.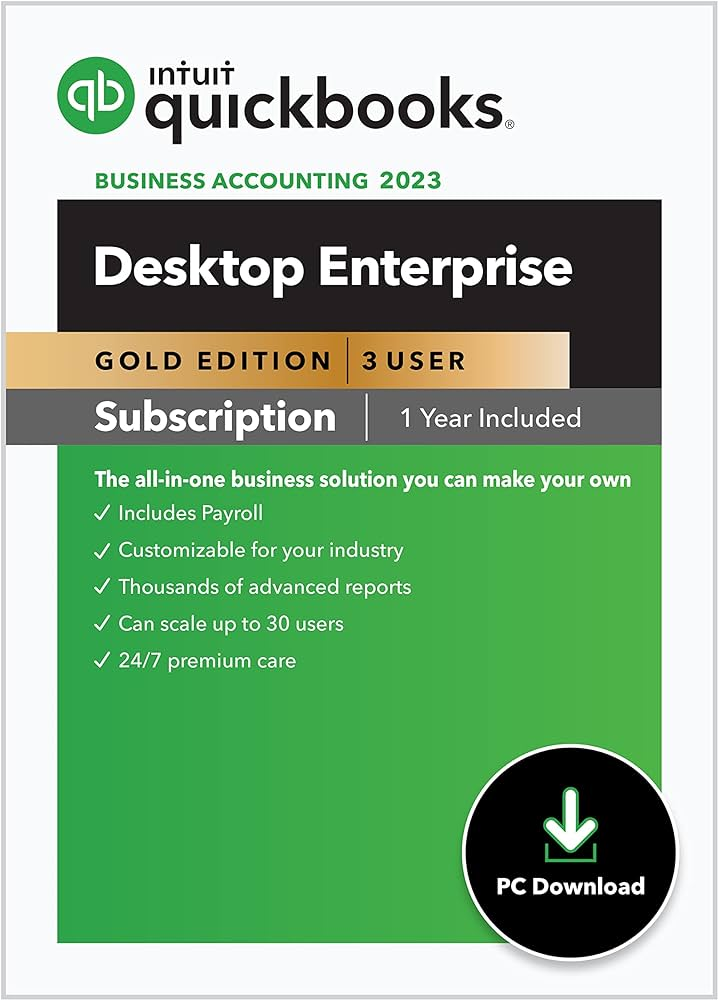 QuickBooks Enterprise for desktop is the most expensive version of the product and is intended for large companies needing access for 40 users or less. It contains all the features and tools of Pro and Premier, including the industry-specific versions.
The accounting software solution is as robust as can be without being a complete business management solution. Its advanced inventory features include the ability to use Inventory Center to easily find and locate inventory tasks in one place.
Enterprise also allows users to work on two company files at the same time and consolidate reports from multiple company files. Additional inventory management features include using bin location tracking, bar code scanning, serial number or lot tracking, FIFO costing, and multiple location inventory.
Users also get priority support and can access the company's US-based product experts. It also lets you create custom reports with ODBC-compliant applications using a direct connection to the QuickBooks database.
However, at $1,340 per year, the software is very expensive. It can get even more costly depending on how many users you add and if you need QuickBooks Desktop Payroll add-ons. It also offers cloud access for online backups as an add-on feature.
QuickBooks Enterprise Pros & Cons
Pros:
Top-of-the-line accounting software solution.
Advanced inventory management.
Advanced features and support.
Priority support.
Allows up to 40 users.
Industry-specific versions available.
Cons:
Very high price point with additional costs possible.
Has a steep learning curve/not for beginners.
Only available as local PC software.
QuickBooks Mac Plus
Pricing: $549 per year.
Number of users: 1-3.
Business size: Small-medium.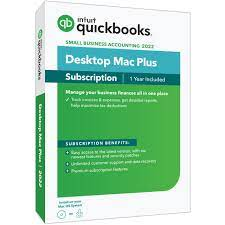 QuickBooks Mac Plus, sometimes called QuickBooks for Mac, is a locally installed accounting software program specifically for Mac users. The other QuickBooks desktop software versions are PC-only. QBO can also be used with a Mac.
It combines the accounting capabilities of the desktop version with an easy-to-use interface, similar to the online version. Users can process most essential accounting needs, such as invoicing, contract management, expense tracking, inventory, and more.
The most significant drawback is that the program doesn't come with any integrations. It also doesn't receive the same level of support as the PC versions.
Plans start at $549 per year, which includes one user. You can get an additional two users at a cost per user.
QuickBooks Mac Plus Pros & Cons
Pros:
Easy-to-use interface.
Many features are available.
Robust accounting.
Designed specifically for Mac.
Cons:
No integrations.
Limited support for features and updates.
Only allows 1-3 users.
No mobile app.
Local download only.
What features do QuickBooks Products have in common?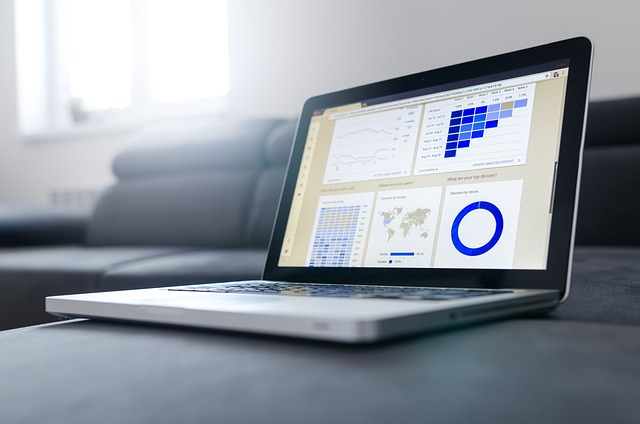 While each product has significant differences, they also share many core features. It can be helpful to identify what they have in common to help better understand the distinctions.
The following features are available for all QuickBooks accounting software products except for QuickBooks Self-Employed. That program is not full-fledged accounting software.
Common features include:
The ability to easily print checks, pay bills, and track expenses.
Tracking sales, sales taxes, and customer payments.
Managing payroll and payroll taxes.
Processing direct deposit (an add-on sold separately).
Generating email estimates, invoices, and reports.
The ability to create and customize professional-looking invoices and forms.
Accept credit and debit card payments right into QuickBooks.
Track time and expenses to bill clients.
Track inventory and create purchase orders.
Download business bank and credit transactions in QuickBooks.
Use Company Snapshot to get a consolidated view of your business.
How do QuickBooks Products Compare head-to-head?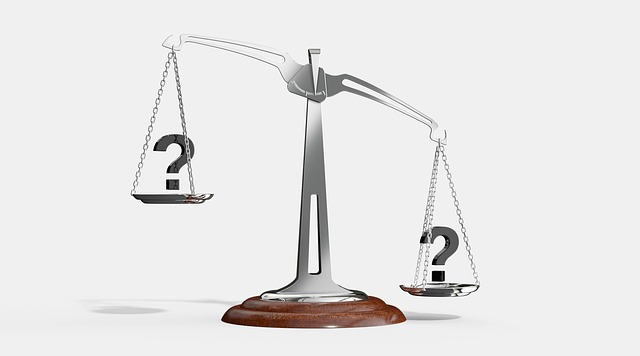 Here's a look at head-to-head comparisons of the various products.
QuickBooks Online vs. QuickBooks Pro Plus
Most small businesses struggle with deciding between these two options. They're the most popular and widely used QuickBooks products.
QuickBooks Online offers better mobility and real-time accounting. Pro Plus offers more features for complex accounting issues.
Small business owners with limited accounting experience will find QBO easier to pick up. The desktop product has a steeper learning curve but also provides a greater depth of options for seasoned accountants and bookkeepers.
You must also consider how many users you must grant access to the software. Pro Plus only allows up to three users with add-on costs. The basic QBO plan comes with five users. You can get access for 25 users with the advanced plan, but it comes at a higher cost than Pro Plus.
QuickBooks Self-Employed vs. QuickBooks Online
Freelancers who only need tax prep help and simple income and expense tracking can save money with QuickBooks Self-Employed. Any accounting needs beyond that require a more suitable accounting software option, like QBO.
QuickBooks Pro Plus vs. QuickBooks Premier Plus
As mentioned, the key difference between these products is the availability of industry-specific features. Premier Plus also allows up to five users instead of three.
You might prefer Premier Plus if you have accounting challenges unique to your business's industry. These programs can help produce better reports.
However, if you don't have an industry-specific need or don't require more than three users, Pro Plus can save significant money and time.
QuickBooks Premier Plus vs. QuickBooks Enterprise
QuickBooks Premier Plus can meet most accounting needs for small to mid-sized businesses. On the other hand, QuickBooks Enterprise is intended for large companies or mid-sized businesses that plan to grow into large enterprises.
Enterprise allows up to 40 users instead of the maximum of 5 users with Premier Plus. It also offers more advanced reporting and enhanced features like the ability to create business plans.
The monthly subscription fee is significant, so avoid getting it unless you definitely need the extras. QuickBooks Enterprise is the most complete program you can get without upgrading to full enterprise resource planning (ERP) software.
QuickBooks for Mac vs. QuickBooks Online
Mac users can choose either QuickBooks Mac Plus or QBO. The QuickBooks for Mac product provides many of the robust features of Pro Plus or Premier Plus but with a more accessible interface. It's locally installed on your Mac.
However, it doesn't allow integrations, and Intuit doesn't provide as much support in terms of features and updates. QBO allows over 650 integrations, and you can access most accounting features.
How do I Compare QuickBooks Products?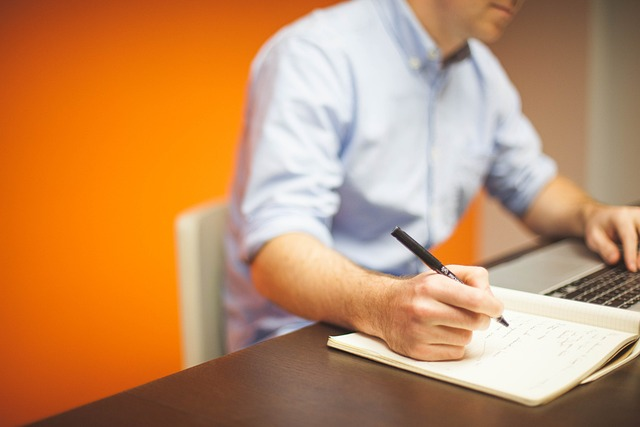 The following tips can help you narrow down your choices if you're still having trouble choosing a QuickBooks product.
Cloud-Based or Locally Installed
You should start by deciding if you prefer a cloud-based solution or a local installation. With cloud-based software, you can access the program anywhere with an internet connection. However, that also means you must have internet access to use the software.
Local software like QuickBooks Desktop and QuickBooks Mac Plus is installed on your computer's hard drive. You can still use the accounting software if you lose internet connection, but you don't get remote access.
Many modern small businesses prefer cloud-based solutions, which are often more cost-effective and keep pace with today's mobile business landscape. However, a local solution is more secure and often provides a broader range of features.
Another thing to keep in mind is that the company's cloud-based solutions are easier to use. They're generally more accessible for beginners and have sleeker, more intuitive interfaces.
Knowing if you prefer cloud-based or local installation helps narrow your choices significantly. Cloud-based options only include QBO and QuickBooks Self-Employed.
Mac or PC
Another determining factor is if you're using a Mac or a PC. Mac users only have two product choices: QBO or QuickBooks for Mac.
PC users can choose from QBO, QuickBooks Online, or one of the three desktop options. Again, this decision starts with whether you prefer cloud-based or local.
Budget
How much you can afford to spend on accounting software is an important consideration. Premier Plus and Enterprise have very high price points.
You want to ensure you get the features you need but avoid paying for what you don't. Many business owners prefer QBO for this reason, as its basic plan is affordable, and the available tiers and add-ons let you customize your plan more.
How Many Users Do You Need?
The number of users you require also helps determine the best options. The desktop product Pro Plus only allows a maximum of three users. Premier Plus only ups that number to five.
The advanced plan for QBO provides access for 25 users. However, QuickBooks Enterprise allows up to 40 users with add-ons.
So, if you need 5-25 users, QBO makes the most sense. If you need more, then Enterprise is your only option.
Type of Business
Freelancers and independent contractors would be best off with QuickBooks Self-Employed. Small businesses typically choose between QuickBooks Online and QuickBooks Pro Plus.
QuickBooks Premier Plus is usually best for mid-size businesses, although small businesses might consider it if they have an industry-specific need. QuickBooks Enterprise usually only makes sense for larger businesses.
Industry-Specific Needs
As mentioned, the Premier Plus and Enterprise products offer industry-specific versions. One of these plans makes more sense if you're in contracting, manufacturing, wholesale, nonprofit, professional services, or retail and have accounting challenges related to your sector.
Comfort Level with Accounting
If you're new to accounting or have limited experience, you'll likely be more comfortable with QBO or Self-Employed. Only consider Pro Plus, Premier Plus, or Enterprise if you're willing and able to put in time to learn them.
However, seasoned accountants might prefer the advanced features of one of the desktop solutions. You might also want to consult with your accountant or accounting department.
Growth or Scaling Plans
The QBO basic plan or even the Self-Employed plan might suffice for your business now. However, you might need to upgrade as your business scales up or expands.
QuickBooks Online and the desktop products are typically best for scaling. The Self-Employed product doesn't scale, and QuickBooks Mac Plus has limited support for new features or updates.
Frequently Asked Questions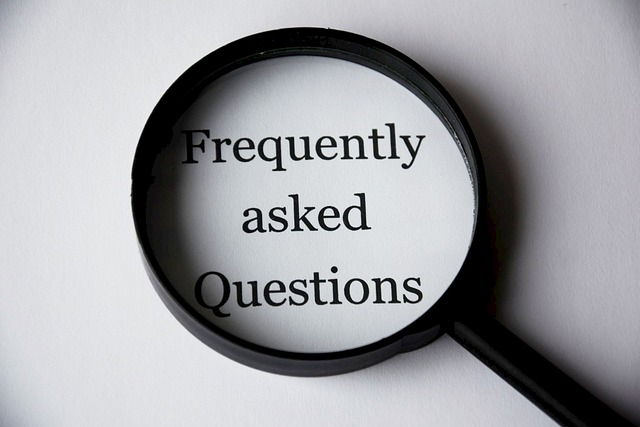 Here are the most common questions regarding QuickBooks product comparisons.
What's the most widely used QuickBooks Product?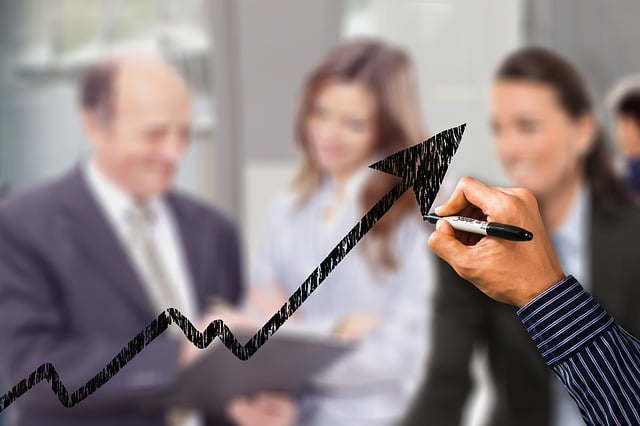 QuickBooks Online is the most commonly used product in Intuit's accounting software suite. The program currently has over 3.2 million online users.
Is QuickBooks Online better than QuickBooks Desktop?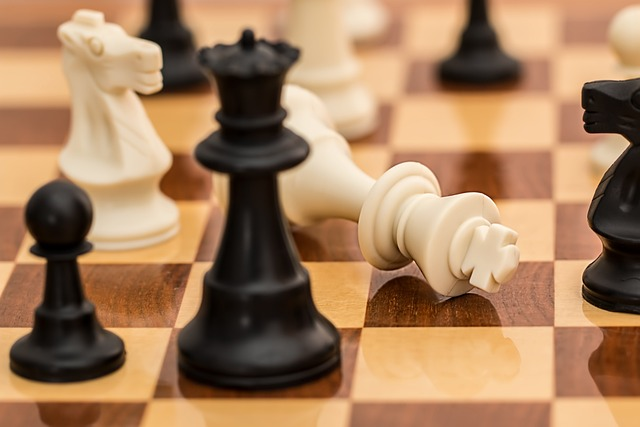 QuickBooks Online is better for cloud-based mobile solutions. It also offers a user-friendly UI and is easier to use.
QuickBooks desktop options are better if you're looking for complex and traditional accounting software solutions. So, neither program is better or worse than the other – it depends on your unique needs.
Here's a quick summary to help you choose.
QuickBooks Desktop is better suited for companies that:
Have fixed setups & consistent computer access.
Have complex manufacturing processes or inventory management needs.
Operate in a specialized industry, such as construction or manufacturing.
QBO might be a better fit for:
Small businesses with remote bookkeepers or accountants.
Growing companies that need a scalable solution.
Businesses that need real-time accounting & inventory management.
Businesses that require multiple users to have access.
Businesses or freelancers that require on-the-go easy invoicing & expense tracking.
Is Intuit phasing out QuickBooks Desktop?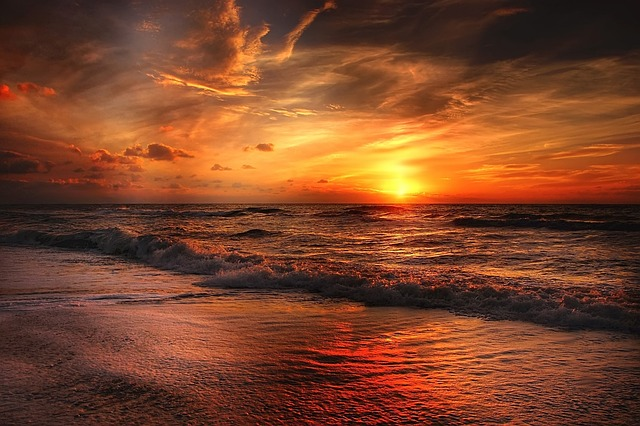 As of now, there is no evidence that the company is planning to discontinue the QuickBooks desktop product line. However, the company is definitely making a push to prioritize QuickBooks Online.
Intuit has discontinued licenses for QuickBooks Desktop products. Users must now use the annual subscription model.
Users also can no longer purchase QuickBooks Pro Plus, Premier Plus, or Enterprise online. You must contact the sales department to order them.
What are my QuickBooks options if I use a Mac?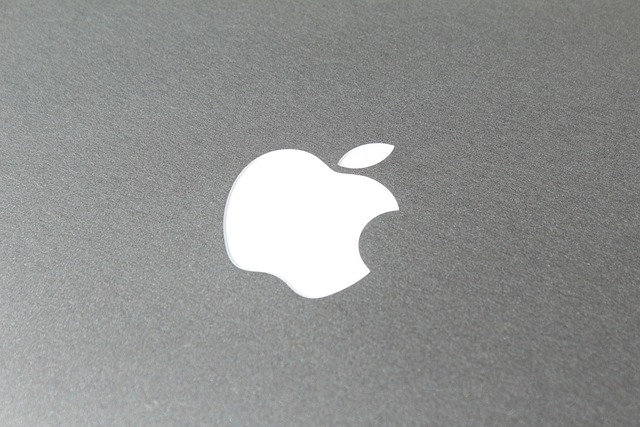 Mac users have much fewer options for QuickBooks accounting software. It does have a dedicated product called QuickBooks Mac Plus. This is local software installed on your hard drive.
The other option is the cloud-based solution. QuickBooks Online. It has several plans available depending on your specific needs.
What's the lowest-cost QuickBooks option?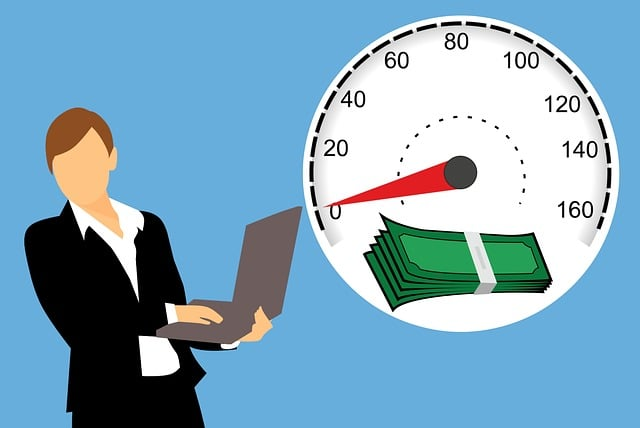 The lowest-cost option is QuickBooks Self-Employed, but the cloud-based solution is only viable for freelancers or independent contractors. The QuickBooks Online Simple Start is the least expensive option for small businesses.
What are my alternatives to QuickBooks?
There are many options for business accounting software. Here are some of our top suggestions for alternatives to QuickBooks.
Wave Accounting

Wave Accounting provides users with its full suite of accounting features for free. The paid account gives you access to phone or email support and payroll, payments, and advisor support. Paid plans start at $20 per month.
It provides a clean user interface (UI) that's easy to learn and simple to use. Wave Accounting's features include tracking income and expenses, expense management, sending invoices, tracking sales tax, and creating reports. It produces essential financial reports, such as profit loss statements, balance sheets, and cash flow statements.
You can add unlimited users and accountants to contribute to the account. You can also run multiple businesses from the same account and add unlimited bank and credit card accounts.
Zoho Books

Zoho Books is the accounting component of the Zoho suite of comprehensive business software. Plans start at $15 per month, billed annually. It has five different paid plans, making it ideal for scaling your business. Paid plans include features like billing, inventory, and project accounting. Businesses earning less than $50k annually can access the full version for free.
The software includes features like billing, inventory, project accounting, income and expense tracking, sales tax tracking, mileage tracking, reconciliation, and support. Small business owners can also create custom invoices.
It's an excellent option if you're already using other Zoho products, such as Zoho CRM or Zoho Invoice, which allows you to track expenses and accept payments. Zoho Invoice also includes some project management tools.
ZipBooks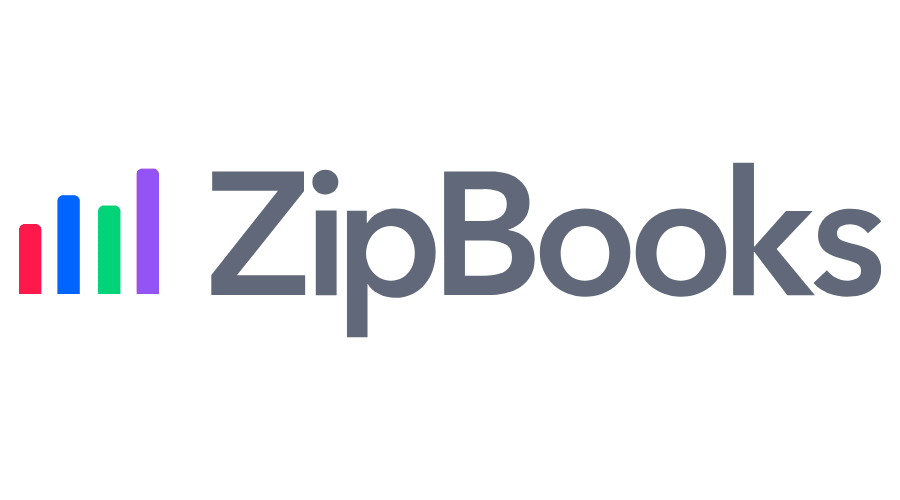 ZipBooks stands out from other accounting software options because it allows users to send unlimited invoices. However, you can only access recurring invoices or auto-billing with a paid plan.
The free plan is called ZipBooks Starter. Paid plans start at $15 monthly and offer features like reminders, time tracking, and saving invoice line items.
The service offers basic reports for free, but you'll need to pay for more comprehensive reporting. It allows you to manage unlimited customers and vendors. It's also an excellent option for third-party integrations. You can process Square and PayPal payments. It also connects with Gusto and Slack.
GnuCash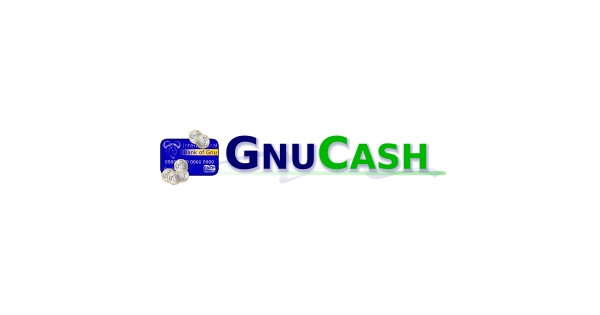 GnuCash is an open-source accounting program compatible with multiple operating systems such as Linux, Windows, Mac OS, BSD, and Solaris. It's available in numerous languages and can handle multiple currencies and international dates.
It offers accounting features like bank account and expense tracking, financial calculations, and reports. It also provides double-entry accounting resources.
The interface and usability take some training as it's not as clean as some competition. However, once you adjust to it, you'll see if it offers a checkbook-style register with scheduled transactions and customizable reporting abilities.
But the program has its drawbacks as well. As mentioned, it has a steeper learning curve and a clunky UI. It's also less scalable than other programs and doesn't provide customer support. The program is useful for sole proprietors and freelancers looking for accounting solutions to handle daily needs.
Akaunting

Akaunting is an online accounting platform you can access anytime with an internet connection. It offers a "one-stop-shop" model of accounting features. It includes a client portal to share invoices and transactions with clients and accept bulk payments.
Users can access resources for money management, tracking expenses, unlimited invoices, and auto-billing customers. It also lets you track income and generate basic reports like profit and loss statements, income vs. expenses, and tax summaries.
The program is open-source and secure. However, it has a steep learning curve and is potentially challenging to operate. The free account is limited to one user and one accountant. You must subscribe to a paid plan for features like a chart of accounts, double-entry accounting, bank connections, and general ledger.
QuickBooks Product Comparison – Final Thoughts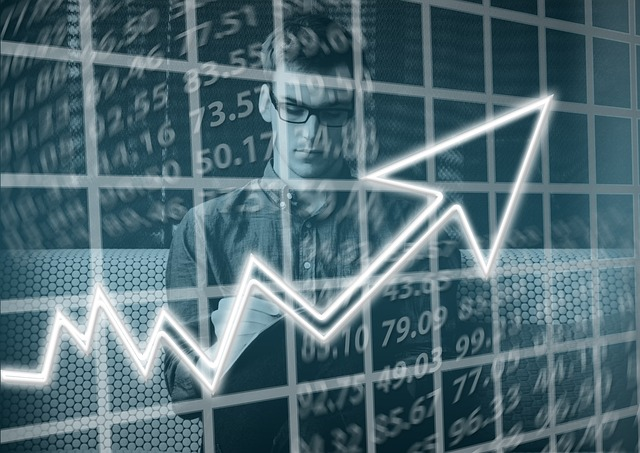 QuickBooks is one of the best accounting software solutions available. It has six distinct products, and choosing the right one requires knowing which features you need most.
Most small businesses will decide between QuickBooks Online or QuickBooks Desktop Pro Plus. Premier Plus and Enterprise are intended for medium to large businesses that need industry-specific or advanced features.
Mac users can choose between QuickBooks Mac Plus or the online version. That decision likely depends on whether you need integrations or if you prefer locally installed or cloud-based software.
Ensure the version you get has the features you need before purchasing. A QuickBooks subscription can be a costly business expense. You want to do what you can to avoid overpaying.
Contact us if you have more questions about comparing QuickBooks products or to apply for a small business loan. Our funding experts can help you find the best business financing options for your qualifications and goals.