What is Inventory Management Software?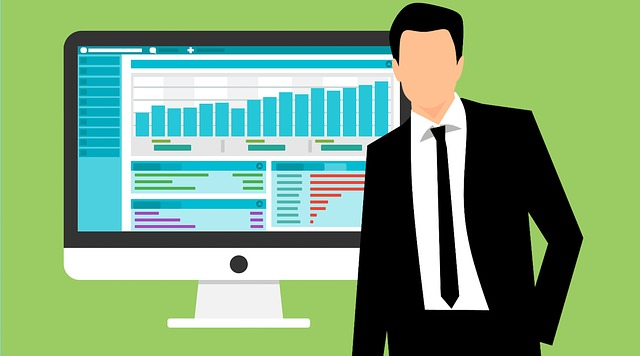 Inventory management software allows you to track inventory, generate reports, set up alerts for low inventory, and make purchase orders. The best inventory software integrates with your sales and accounting software to seamlessly track and record all components of the inventory and sales cycles.
Business owners can get timely insights about what inventory is selling, what inventory to cut back on, and when to stock up on inventory. It helps you track your days inventory outstanding (DIO) to see how efficiently your business sells inventory.
Most inventory software is software as a service (SaaS) and requires a paid subscription. Medium to large enterprises pay significant amounts for their inventory management systems.
However, some free options are also available, but remember, you get what you pay for. Many free inventory management tools can suffice for very small businesses or new companies when first starting. But in most cases, you'll need to upgrade to a paid inventory software service as your business grows.
What features should Free Inventory Software include?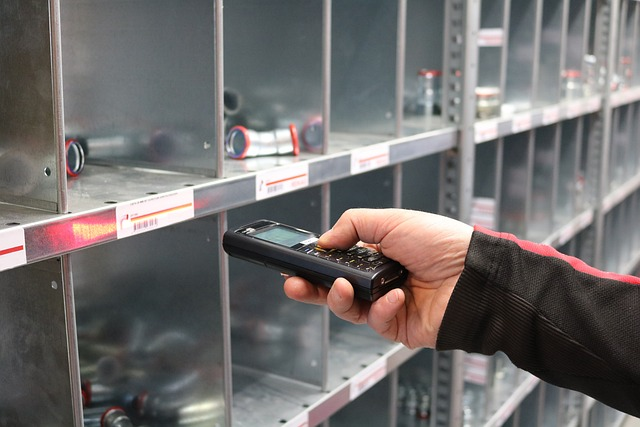 Look for the following features when choosing free inventory management software for your business.
Inventory Tracking & Tracing
The most essential feature is the ability to log and trace all your inventory. Whether using barcodes, RFID, or other methods, you want a software to easily log inventory and track how long it's in stock, where it's located, and when it sells. It's the most important feature to help you manage inventory.
Notifications & Alerts
The software should include the ability to notify you when stock is running low so you can order replacements. The best software options will let you create custom alerts. Some more advanced options include automatic ordering when inventory hits a certain threshold.
Reports & Analytics
Ideally, your inventory software should include analytics reporting. This data is essential to efficient inventory management, saving costs, and helping to maximize revenue. Some inventory management software provides robust and easy-to-understand visual reports for quick insights and inventory turnover analysis.
Barcode Scanning
Another important feature is the ability to scan barcodes to log inventory quickly. Many software programs include scanning barcodes. The best options allow you to scan barcodes using a mobile app.
Purchase Order Creation
Look for inventory management programs that include purchase order (PO) creation for new inventory orders. It can save significant time and energy. Since it integrates with your inventory tracking, it also helps improve PO efficiency as you're not ordering too much or too little stock.
Returns Management
Inventory management software should also include the ability to log returns so you can check them out before re-entering them into the system.
Security
You will want an inventory management system that provides excellent security to protect your information. Good security should include automatic backups of your inventory data.
Mobile Support
Modern business is done on the go. Good inventory software should include mobile access, whether with a dedicated mobile app or website access optimized for mobile devices.
What are the Best Free Inventory Management Software options?
The following list provides the best inventory management software solutions for small to mid-sized businesses (SMBs). Many of these options offer a basic free version, but you must upgrade to unlock advanced features.
Zoho Inventory
Best overall free inventory management.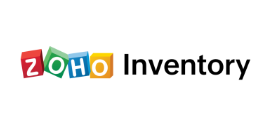 Zoho Inventory tops our list of the best free inventory software solutions due to its range of features and high customer satisfaction ratings. The free plan allows unlimited inventory, robust integration capabilities, low stock alerts, and options for bundling and kitting. It's a cloud-based solution perfect for managing sales and purchase orders. The inventory management solution is available on mobile.
The free inventory tracking software account lets users print packing slips and create discounted shipping labels from major carriers like USPS and UPS. Users can set up low inventory limits as well.
The free plan has some limitations, such as monthly sales orders. You only get two users. In addition, you can only generate twenty purchase orders and fifty shipping labels per month.
Zoho Inventory offers a 14-day free trial. It has tiered paid plans at $79, $129, $199, $299, and $399 per month.
Odoo
Best open-source free inventory management.

Odoo is a fully open-source inventory management program that offers a lot in its free version. Users get access to double-entry inventory, barcode scanning, multiple locations, automated purchase orders, inventory forecasting, expiration date tracking, and much more.
The company offers a full suite of business apps through the customer portal, such as Odoo CRM, Sales, Point-of-Sale, and others. Users only pay when they want to use multiple apps with API integration. Paid plans range from $31.10 monthly per user to $46.80 monthly per user.
Square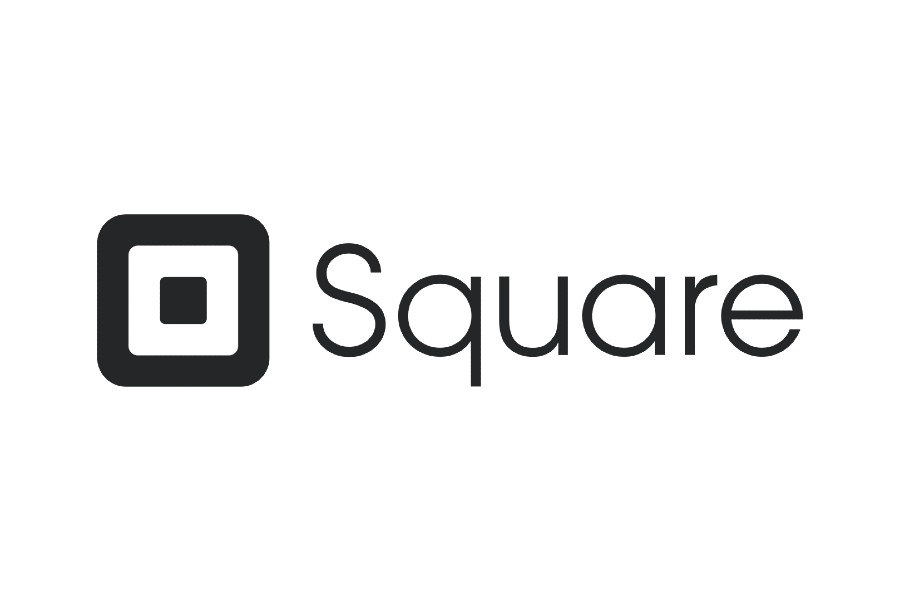 Square is well-known for being one of the leading point-of-sale providers available, but it also offers a robust inventory management app. Users must be using Square POS to access inventory management software.
Square for Retail offers unlimited products, inventory counts with barcode scanning, a mobile POS app, product variants, automated daily inventory reports, and the ability to add pictures, descriptions, and stock-keeping unit (SKU) numbers.
However, some features are hidden behind a paywall. They include vendor management, purchase orders, and advanced reporting. The company also offers Square for Restaurants, including features like menu management, ingredient level tracking, 86ing, and more.
Square users should contact the company for pricing information on paid plans.
inFlow Inventory

inFlow On-Premise is the free desktop version of the company's more robust cloud-based solution. It provides many features but is only compatible with Windows and must be installed on your local computer.
The program helps track the cost of each item to give a more accurate cost of goods sold (COGS). It also includes inventory tracking, purchase order creation, completed and pending payment tracking, invoice processing, and more. You can also track inventory levels across multiple warehouses or locations.
The free version is limited to integration with Shopify only. Users can upgrade to the paid version for integrations with other systems.
Sortly
Best mobile app for inventory management.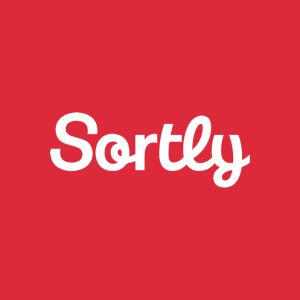 Sortly inventory management software stands out for its ease of use and convenient mobile inventory app that includes mobile barcode scanning and the ability to read quick response (QR) codes. The program lets users add custom fields for greater categorization of products.
The free version includes one user, one custom field, and up to 100 items. It doesn't provide integrations.
Paid plans start at $49 per month for the Advanced Plan and up to $149 monthly for the Ultra plan. It also includes a 14-day free trial.
SalesBinder
Best for multiple locations & international trade.

SalesBinder is a robust inventory management platform available in over 130 countries and supports various currencies. Its free version also allows for multiple locations, making it an ideal option for companies that conduct international business.
In addition to many of the standard inventory tracking features, SalesBinder offers CRM, kitting and bundling options, API access for integrations, barcode generation, scanning, and more.
Unfortunately, the free plan can be limiting in some ways. It limits monthly records, which include inventory items, accounts, or orders.
Stockpile
Best for unlimited users & items.
Stockpile provides free inventory management with unlimited users and items. It also allows you to track inventory at multiple locations. The software includes inventory management basics like tracking inventory, entering sales returns, and recording inventory transfers.
It doesn't allow integrations, so it wouldn't be a good fit for small businesses with an online store. But it's ideal for tracking extensive inventories at multiple physical locations.
Other limitations include the lack of a mobile app or phone support. However, customer service is pretty responsive on different channels. The program offers fewer features than other software options, but its unlimited items and users help compensate for it.
RightControl
Best for software marketplace add-ons.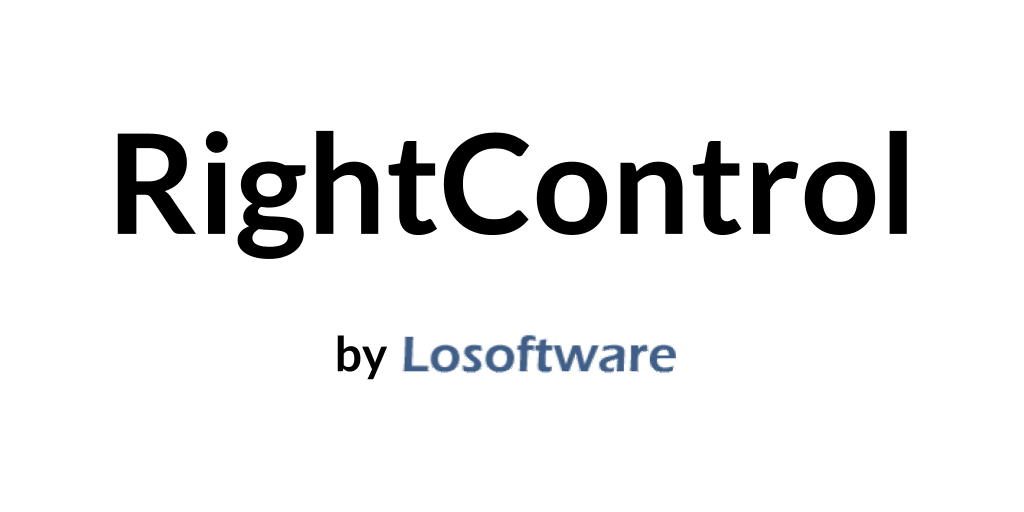 RightControl is a feature-rich inventory and e-commerce system that provides a solution for managing stock inventory, sales, customer contacts, and barcode scanning and generation. It can handle stock entry options, such as individual item tracking, batch entry, and kit assemblies that require bundling from a Bill of Materials (BOM) to generate one product.
The services include a software marketplace where you can get add-ons to customize your RightControl services. Some of the software add-ons are free, while others are at cost.
One of the drawbacks of the service is that it's not updated regularly. RightControl is best suited for small businesses, especially e-commerce businesses.
ABC Inventory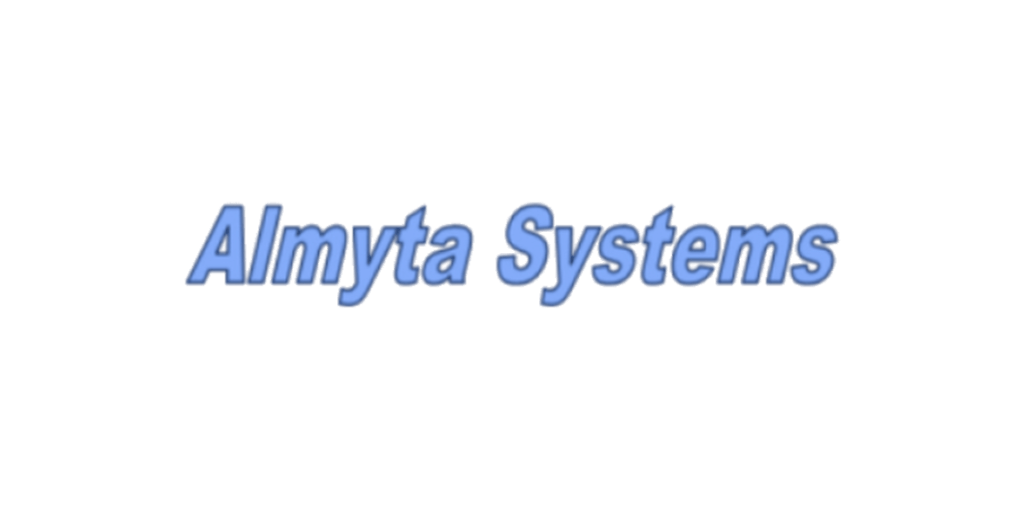 ABC Inventory is an on-premises inventory management system. It offers manufacturing-specific features such as work orders, approvals, repair and maintenance orders, and special serials for manufacturing or engineering.
Other standout features include multiple warehouses, automatic currency updates, purchase order generation, and warehouse and stock movement logs. The program is completely free for unlimited records.
Some of its drawbacks include a dated interface and software that's only compatible with PC. It also doesn't offer integrations or live support.
PartKeepr

PartKeepr is an open-source inventory management solution that is constantly updating due to other users adding to its code. The flexibility of the software makes it perfect for customization, but you'll need coding experience or an on-staff developer to make it work.
Users can create an inventory database with images, descriptions, and custom fields to track inventory items quickly and easily. It supports multiple locations and offers barcode scanning. The program provides analytics to help inform data-driven decisions.
PartKeepr doesn't include native integrations, but you can customize it to integrate with e-commerce platforms if you know how to code. It's local software, so it's housed on your computer instead of the cloud, making it difficult for multiple users in different locations to access your inventory management software.
How do I choose a Free Inventory Management System?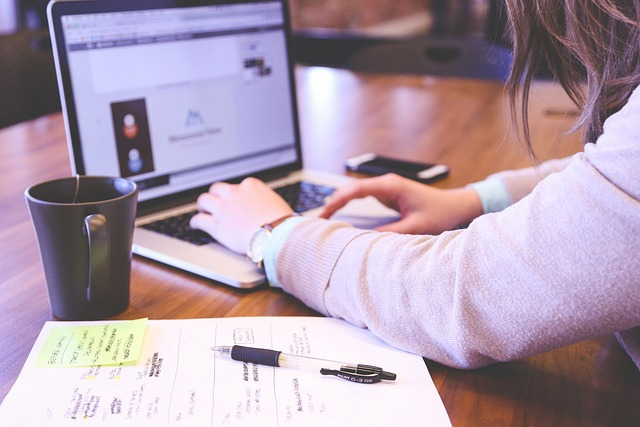 Selecting the most suitable free inventory management software for your business depends on your unique needs and type of business. Here are some of the crucial considerations when selecting inventory control software.
Number of Users
Some programs limit the number of users, while others offer unlimited users. The latter usually involves a trade-off of other available features. But that trade-off could be worth it if you need to give access to many users for effective inventory management.
Number of Locations
Similar to the number of users, some programs allow unlimited locations while others only allow one or a few locations. Consider how important it is to track inventory across locations, especially if you have regular inventory transfers.
Multi-Channel Support
If you have multiple sales channels, such as a physical store and e-commerce, you'll need inventory software to integrate inventory tracking across the channels. Not every program offers multi-channel support, so ensure you look for it if required.
Additional Integrations
In addition to multi-channel sales support, look for programs that integrate with other programs, such as customer relationship management (CRM), accounting software like QuickBooks Online, and more.
Inventory Management Technique
Some businesses use a periodic inventory optimization model, which analyzes your inventory at scheduled intervals. For that model, any inventory software program will work.
Other businesses use the perpetual inventory model, where your system updates in real-time for any sale, return, or purchase order. You'll need a cloud-based solution to use a perpetual inventory model effectively.
Ease of Use
Some inventory software options provide a user-friendly interface with visual support. Others are more outdated but provide more robust features. If you're already familiar with inventory management systems or have the coding chops for open-source programs, you can get much more out of those systems. However, if you need an easy-to-use program with tutorials, you'll want a program like Zoho Inventory.
Features
Most programs include basic inventory management features like inventory tracking, but advanced features can vary significantly between software options. It would be best to list which key features are most important to your business – mobile-friendly, shipping, purchase orders, etc.
No free inventory software option (or many paid versions) will include every feature. Making a list ahead of time can help you prioritize features when selecting your free inventory program.
What are the advantages of Free Inventory Software?
The primary benefit of free inventory software is that it provides a convenient digital solution to track your inventory without incurring additional business expenses. This can be very valuable for lean small businesses, budget-conscious freelancers, or startups trying to minimize costs.
As you can see from the list above, small business owners have many options for free inventory management systems. Some options can help address specific needs or industry-specific goals.
Many options include mobile apps or a mobile-friendly website interface. You can also get inventory software that supports multiple sales channels.
What are the disadvantages of Free Inventory Software?
The most significant drawback to free inventory management software is that a free plan will always have certain limitations. You likely can't find a free plan that includes every feature you want.
Most free options impose limitations, whether it limits users, locations, items, or transactions. Determining the best option for your business can be difficult because you'll usually have to trade off certain features.
You'll most likely have to upgrade to a paid plan as your business grows. Integrations are often limited to free plans, so you'll also need a paid plan to integrate your inventory management software with other essential business applications.
Pros & Cons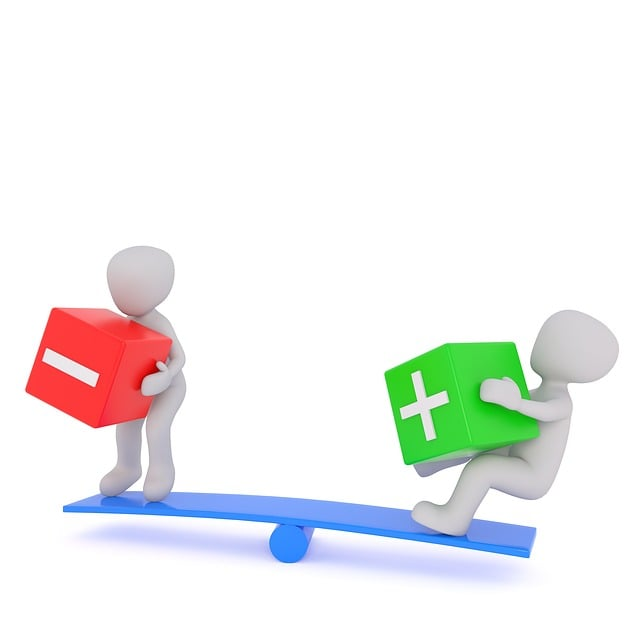 Pros:
Allows your business to track inventory without additional business expenses.
There are many free inventory software options available.
Several programs offer industry-specific features.
There are mobile-friendly free inventory software options.
You can get free inventory software that supports multiple sales channels.
Cons:
Free inventory software plans won't include every feature.
Some plans limit users, locations, items, or transactions.
It can be challenging to decide on a free inventory program.
Most users will need to upgrade to a paid plan as their business grows.
Limited integrations with other essential business applications.
Frequently Asked Questions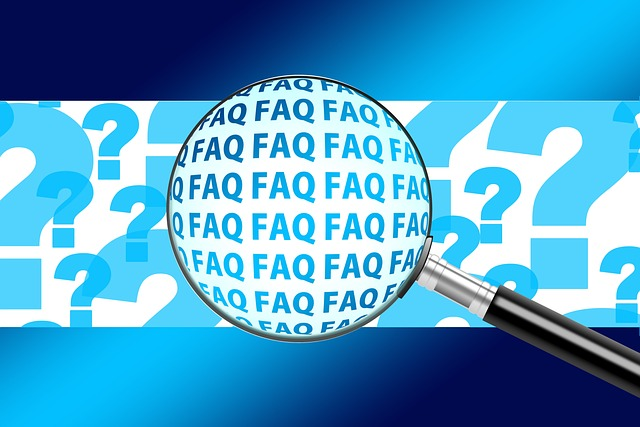 Here are the most common questions about free inventory management software for small businesses.
Why does a small business need Free Inventory Software?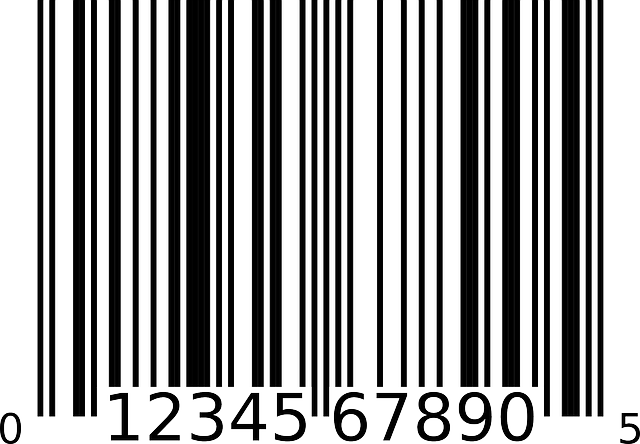 Inventory management software lets you electronically track your inventory, produce reports, and know when to restock. While doing that manually is possible, it would be time-consuming and inefficient.
Most businesses use management software to improve inventory optimization. Not using one of these programs could put your business at a competitive disadvantage.
Inventory management software can also help reduce costs as you won't need to hire as many people to track your inventory. Most programs also let you track your inventory on the go, which is crucial for today's mobile business owners.
Can I use Excel to Track Inventory?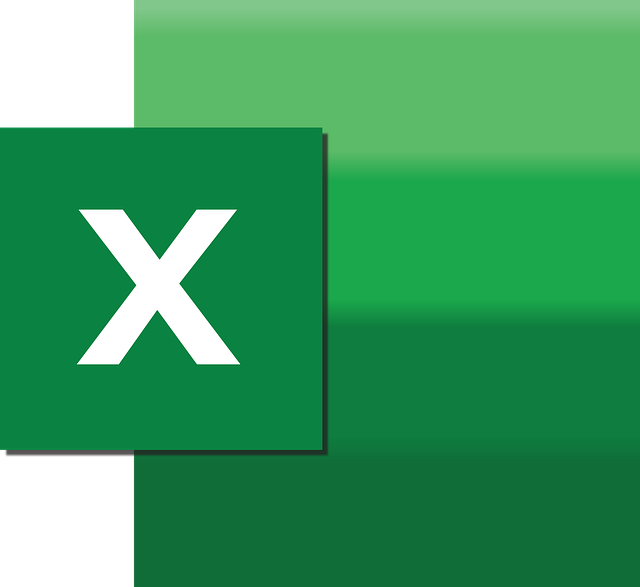 Yes, it's certainly possible to use Microsoft Excel to track inventory. Advanced Excel users can create robust inventory-tracking spreadsheets that use automatic calculations, conditional formatting, and pivot tables to mimic many of dedicated inventory software's tracking and reporting features.
But you should keep in mind that if you're not an advanced Excel user, it can be tough to create spreadsheets that get the job done. If you use Excel, you should also remember that the process will still have a lot of manual data entry.
Can I use QuickBooks for Inventory Management?

Yes, QuickBooks Desktop Enterprise provides inventory management features to track the movement and storage of goods and materials. It also offers advanced inventory management, such as Bin Tracking and serial number tracking.
However, QuickBooks does not offer a free plan for inventory management. It's one of the more expensive paid plan options.
But a paid QuickBooks plan provides access to other accounting services. If you already use QuickBooks, you can upgrade to unlock the full suite of products for seamless integrations.
When is it time to upgrade to paid Inventory Management Software?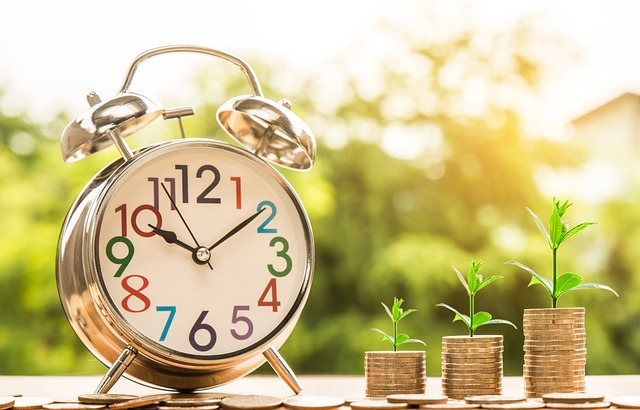 Free inventory management solutions can help freelance e-commerce sellers, small businesses, and startups, but in most cases, your company will need to upgrade at some point. Here are some tell-tale signs that your company has outgrown its free inventory management solution.
Your Usage Exceeds the Limits
Most free inventory management software comes with some limitations. No free solution will give you unlimited usage, whether it's users, locations, items, transactions, shipping labels, or purchase orders.
When you are processing more than your free solution allows, it's time to upgrade. Maybe you need to add more users or locations. Or perhaps you need to generate more POs to keep up with sales demand. Whatever the reason, processing more items than a free solution allows is typically a good sign because it means your business is processing a higher volume of sales.
You Need Advanced Reporting
Many free inventory solutions can provide basic analytics and reporting, but few offer advanced reporting capabilities. As your business grows and processes higher volumes of sales (and, in turn, a higher volume of returns, POs, etc.), you'll likely need advanced inventory tools and reports to understand your inventory optimization accurately.
You Need to Go From Local Software to Cloud-Based
Several free solutions are only available as local software downloaded to your computer. But if you add locations or have multiple sales channels, you'll likely need a cloud-based solution with mobile capabilities.
You Need More Integrations
One of the limits of free inventory software is its integration with other applications, such as your accounting software and point-of-sales systems. If your free solution doesn't provide every integration you need, it's probably time to upgrade.
You Need More Features
Another indication that it's time to upgrade is if you need more features than what's included in the free software.
What are my financing options to upgrade to paid Inventory Software?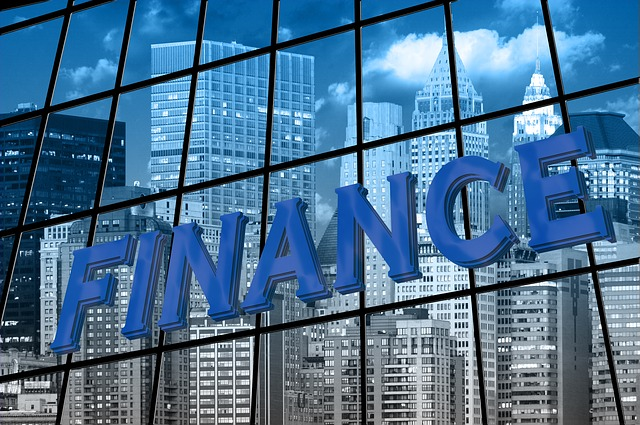 If it's time to upgrade to a paid inventory management software program, you might need some help with financing. This is especially true if you're upgrading to the paid version of a full suite of business applications, such as QuickBooks or Zoho.
Consider one of the following small business loans to fund your software upgrade:
Best Free Inventory Software – Final Thoughts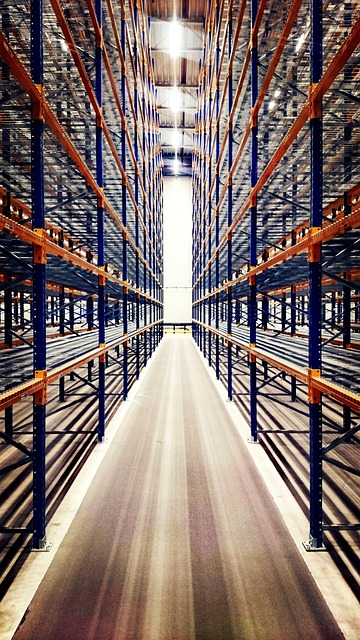 When selecting a free inventory management software solution, you want to weigh which features are most important to your needs and goals. Perhaps you value mobile access more than advanced reporting. Or maybe you prefer working with an open-source solution. Listing your most essential features and tools will help you determine the most suitable solution.
Our top ten free solutions list provides an excellent starting point. Each was selected because it was the best available for a specific purpose. However, an important consideration is which programs will offer the most advantageous features if you must upgrade to a paid plan.
Contact us if you have more questions on free inventory software or want to apply for a small business loan. Our loan experts can help answer any questions and will work with you to find the most advantageous funding solutions for your business goals.