What is a Business Security System?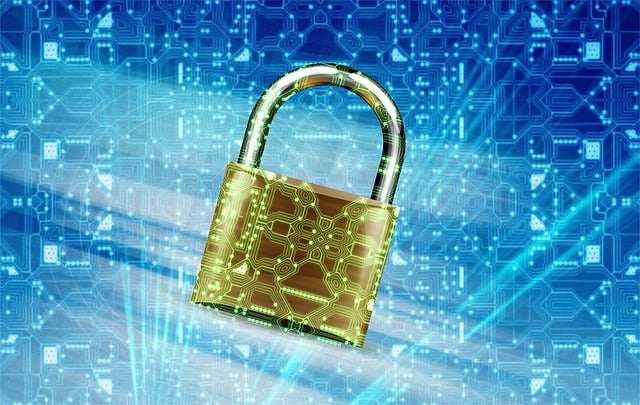 A security system for business uses various equipment, like video surveillance cameras and alarms, combined with monitoring services to protect your business. Most business security systems are similar to home security systems but specifically for businesses.
Small business owners use security systems to protect against theft, burglary, vandalism, and environmental dangers like fire, flooding, or extreme temperatures. Some modern business security systems also include cybersecurity protections.
There are many security companies and control options for small businesses. The more expensive plans include commercial equipment with professional installation and monitoring. Budget-friendly options include residential-grade security equipment with do-it-yourself (DIY) installation and monitoring.
Commercial security system plans are contracts for one to five years or monthly subscriptions. The various options allow business owners to buy and build custom plans that meet their needs.
Most security systems focus on physical security and don't offer digital protections like network security. However, some might provide identity theft protection. ADT has a cyber security add-on.
What does a Business Security System include?

Security systems typically share some core features, like basic equipment, while others are optional add-ons. Here's what you can expect with a small business security solution.
Equipment
All security systems will include at least some equipment to monitor the business property and alert business owners or authorities of threats. Here's a breakdown of the types of equipment.
Security Cameras: The most essential security equipment is the surveillance camera. Some services provide continuous video recording, while others only activate when a threat is detected. Security camera systems include indoor and outdoor security solutions.
Security Sensors: This equipment refers to motion sensors, door and window sensors, and glass break sensors. The purpose of security sensors is to alert you in case of an after-hours break-in or other physical security breach.
Environment Monitoring Sensors: These pieces of equipment include fire alarms/smoke detectors, carbon monoxide detectors, and specialized equipment. For example, some security system companies provide temperature sensors to detect rising temperatures in freezer/cooler units. Other examples include sensors that will let you know if an area gets too hot or cold for sensitive digital equipment such as computers or a server room.
Panic Buttons: This equipment is a quick response button in case of a hold-up, robbery, or immediate threat like a fire. You simply press the button to immediately alert the security company and local authorities of the emergent danger.
Control Panels: A control panel provides a convenient interface for you to arm/disarm security systems, monitor your security cameras, and control other pieces of equipment. Some control panels are simple code input systems, while others give you more control over the system.
Technology
Most modern security systems are internet-based. The system will typically back recordings to online storage and use your company's Wi-Fi to alert you or the authorities.
However, the internet, and Wi-Fi in particular, can be unreliable. A savvy criminal might even be able to turn off internet connections before breaking in. That's why many security systems are backed up with cellular technology to alert authorities when the internet is unavailable. Some of the more expensive commercial systems, like those used for banks, will have hard-wired connections.
Another important consideration is the power source for the system. Most systems will connect to your electrical system for power. However, if the electric system fails or is disconnected, it should have a battery backup.
Monitoring
Security systems won't work without monitoring. If an alarm is triggered, it won't be helpful unless it alerts authorities or emergency services.
There are two primary options for monitoring a security system.
Professional Monitoring: This method sends security alerts to the security company's central monitoring team. The agent then notifies the business owner or head of security, assesses if it's an actual threat or false alarm, and then contacts the appropriate authorities.
You pay more for professional monitoring, but most plans offer 24/7 services. It's the most secure and comprehensive way to monitor your business.
DIY Monitoring: In this situation, alerts only go to you as the business owner. You then must determine if it's a false alarm or a credible threat and alert the authorities.
You can save money with a DIY business security system, but it's less reliable. The security threat could go unnoticed if you're unavailable for any reason.
Some systems will automatically contact authorities if you don't respond in a set amount of time. In that case, you could needlessly call an emergency response if you don't deactivate the system due to false alarms.
Installation
The installation process can be quick and easy or long and complex depending on the equipment being installed, size of the business property, and specialized features. Similar to monitoring options, you can have professional installation or DIY.
Most security systems are relatively easy to install. It just requires removing the stickers and placing the cameras and sensors at the correct locations.
However, a more complex system might require professional installation. In addition, some small business owners prefer the peace of mind of having a professional install the equipment.
Reimbursement Policy
As a small business owner, you might think that security system companies would stand by their products and services with a guarantee if you suffer property loss or damage due to equipment failure. Unfortunately, most security companies offer no such promise.
Cove and ADT are the only two providers with a clear reimbursement policy on our list. Others offer warranties on equipment and replacement guarantees if equipment fails but won't compensate any losses.
What are the Best Small Business Security Systems?
Here's our list of the best security systems.
SimpliSafe
Best overall small business security system.

SimpliSafe tops our list as the best overall security system for small business because of its affordability, easy DIY installation, and tiered monitoring options. It also doesn't have a contract, and it's easy to move the equipment to a location with no charge. Some security system companies lock you into a contract that's difficult to cancel and will charge you a moving fee for relocating.
The company started as a home security provider, but its system is easily adapted to meet most small business needs. Business owners have a variety of customization options with a great security system.
SimpliSafe Features
The company's standout features include:
In-House Equipment: Unlike most security companies, SimpliSafe manufactures its own security equipment rather than purchasing it from a third-party vendor. Using heat sensors, its security and doorbell cameras distinguish a human from an animal. The motion sensors can tell the difference between a human and a car. It alerts you if unusual activity is detected, and you can view the camera feed to assess if it's a threat.
Video Verification: If you use the paid monitoring service, SimpliSafe views footage of an event to identify if an intruder is on the premises and determine what's happening at the location.
Environmental Monitoring: The professional monitoring plan includes monitoring tools for fire, flood, or extreme temperatures. Environmental monitoring could help you save money on business insurance.
Integrations: SimpliSafe can integrate with home and business platforms such as Apple Watch, Google Assistant, Amazon Alexa, and August Locks. Not every security system includes smart platform integrations, but it's becoming a more common practice in the industry.
SimpliSafe Pricing
The costs include the price of the security equipment kit and the monitoring service.
Monitoring Plans
It offers three monitoring plans on a monthly subscription basis. No contract is required.
Self-Monitoring with Camera Recoding – $9.99: The self-monitoring plan provides an event log, remote arm or disarm, unlimited recording for up to five cameras, and smart platform integration.
Standard Monitoring – $17.99: This plan includes 24/7 emergency dispatch, the ability to confirm or cancel alerts with Alarm Texts, a 7-day timeline view, cellular backup, arming or disarming the system remotely, and push notifications.
Interactive Monitoring – $27.99: In addition to the standard plan features, you also get video verification, environmental monitoring, unlimited timeline view, lifetime warranty, secret alerts, and unlimited recording for up to 10 cameras.
Equipment Kits
The company offers several hardware kits, or you can build your own. The starter kit includes the base system along with various sensors, smart locks, key fobs, and cameras. Individual equipment costs run between $14.99 and $189.99 if you build your own.
Business Essentials – Starting at $274.95: This baseline kit is suitable for any standard brick-and-mortar business. The kit includes three entry sensors, a motion sensor, a base station, and a keypad.
Office System – Starting at $408.98: This kit is a good option for businesses that must protect office equipment and employees. The kit includes three entry sensors, two motion sensors, one panic button, a base station, and a keypad.
Storefront System – Starting at $458.88: This kit is best for businesses with a lot of foot traffic and multiple entry points. The kit includes two entry sensors, two glass-break sensors, one motion sensor, one panic button, a base station, and a keypad.
Restaurant System – Starting at 508.85: This kit provides protection for restaurants or businesses with many windows. The kit includes three entry sensors, two motion sensors, two panic buttons, one glass break sensor, one key fob, a base station, and a keypad.
SimpliSafe Pros & Cons
Pros:
Affordable equipment that can cover an entire office space.
No long-term contracts.
Pre-packaged hardware kits, or you can build your own.
Easy DIY installation with guided support.
Manufactures its own equipment.
Flexible monitoring options.
Cons:
No on-site assessment.
Must purchase equipment upfront – no payment plans.
Only offers smart locks, no keycards or biometric locks.
Lacks some advanced features that commercial security companies offer.
Doesn't provide clarity on the reimbursement policy.
Vivint
Best for Smart Integrations & Auto Protection.

Vivint is a home security company with a dedicated Vivint for Business offering. It's a good option for protecting a brick-and-mortar or home-based business with a high-quality security system.
The company offers many of the standard security system equipment like cameras, sensors, and safety alarms. It also offers an automobile protection device to connect to a personal or business vehicle to protect against theft.
One area where the company stands out is its integration with smart platforms. In addition to its security system, it offers complete smart home installation.
Vivint for Business is a complete white glove security system approach for business customers. The process starts with a professional assessment from a security expert. After evaluating your business property, or properties, you'll choose your security options.
The process concludes with a professional installation. It only offers professional monitoring.
While it offers cutting-edge technology and excellent monitoring, those services come at a premium. In addition, you must sign a three to five-year contract with the company.
Vivint Features
The company's standout features include:
Smart Integrations: All Vivint smart tech hardware works with Amazon Alexa and Google Assistant, giving you remote access to control the system from the convenience of a mobile device. It also integrates with smart devices such as Z-wave smart locks, thermostats, and more.
Car Guard: The company offers enhanced automobile security with car guard. It syncs to your phone to alert you if the car is bumped, towed, stolen, or otherwise disturbed. The system uses GPS tracking, so you always know where your vehicle is. It can detect issues like battery life or recalls and track fuel efficiency.
Interactive Surveillance Cameras: Vivint provides motion-detecting indoor cameras with a speaker and microphone for two-way communication. Its outdoor security cameras offer a 140-degree field of view with night vision and zoom. The cameras also include Smart Deter Technology™, which detects intruders and uses lights and sounds to scare them away.
Alarm System Equipment: There are many options for business alarm systems. Small business owners also get smart locks, door and window motion sensors, and smart thermostats. The equipment includes a control panel to run the system. You can also get sensors for overheating and freezing alarms for sensitive equipment.
Extended Recording: You can store the 24/7 recordings for up to 30 days with continuous video recording (CVR). You can save the recordings to the camera's microSD card or pay $249 for Vivint Smart Drive. The service keeps the recordings stored in the cloud for extra security (as opposed to a microSD card that can be easily destroyed). It gives you the convenience of viewing the recordings from a smart device.
Vivint Pricing
The costs include the equipment purchase and mandatory professional monitoring. You can get a quote after a free security assessment.
Vivint doesn't publish monitoring rates for business accounts, but home security monitoring rates start at $29.99. Businesses must contact the company for a quote.
Equipment prices are also unlisted, but you can expect to pay at least $599 for a standard hardware kit. The outdoor camera runs about $399 by itself.
In addition, you must sign a 36 – 66-month contract. Vivint prices are at the high end, but it provides a robust, premium solution with excellent technology.
Vivint Pros & Cons
Pros:
High-tech equipment with smart drive technology.
Outdoor cameras offer deterrent light & sound.
Excellent rating for its mobile apps.
Smart integrations with devices and platforms.
Unique car guard product to protect your automobile.
Cons:
Higher costs than some security system providers.
Contracts of 3 – 5.5 years.
Mandatory professional installation and monitoring.
Mixed reviews for customer service.
Frontpoint
Best DIY Installation with Professional Monitoring.

Frontpoint is a home and small business security system company with an excellent reputation and outstanding user reviews. It has a 4.1 out of 5 rating on more than 12k Trustpilot reviews. That's the second-highest rating of any service on this list (Cove takes the top spot for customer satisfaction).
It's a good option for small businesses because it's easy to install but lacks some advanced features a larger enterprise might require. The installation is DIY, but the service plan comes with professional monitoring.
The company provides information for its home security system, but businesses must call to request a quote. While the lack of upfront information is a little frustrating, the good news is that Frontpoint lets small businesses create custom security packages.
Frontpoint Features
Here are the company's standout features.
Two-Way Voice Cameras: The company's indoor and outdoor cameras feature a two-way intercom. You can use that to speak to other team members or employees. You can also use it to warn or deter intruders before breaking in.
Crash and Smash Protection: This feature automatically contacts law enforcement if your security control panel or equipment is destroyed. It prevents criminals or trespassers from bypassing your security system by destroying it.
Custom Business Security Packages: As mentioned, Frontpoint will work with your business to design the security package for your business.
Easy DIY Installation: Its security cameras, sensors, alarms, and control panels are easy to install and activate. That's good because it doesn't offer a professional installation option.
Smart Automation: The system integrates with Alexa and Google Assistant, allowing you to customize and automate security and alarm settings schedules.
Perimeter Guard™: Similar to Vivint's Smart Deter Technology, Perimeter Guard uses flashing lights and alarm sounds to ward off intruders and would-be thieves or vandals.
Vivint Pricing
As mentioned, small business owners must contact the company for pricing quotes. Here's a breakdown of prices for Frontpoint home security to give you an idea of the costs.
Monitoring
It only has one monitoring plan that runs $49.99/month, so it includes all the features.
Equipment
Starter Pack – $402.69: The kit includes a door/window sensor, motion sensor, hub, keypad, signs, decals, and the mobile app.
Home Shield – $678.19: Everything in the Starter Pack, plus two more door/window sensors, an indoor camera, a heat and smoke alarm, and a flood sensor.
Family Lookout – 790.19: Includes everything in the Home Shield kit, plus an outdoor camera, keychain remote, and doorbell camera.
Users can get financing on equipment for up to three years with a contract.
Frontpoint Pros & Cons
Pros:
Easy DIY Installation.
App for remote control.
Excellent customer ratings.
Two-way voice cameras.
Offers identity theft protection.
Video monitoring.
Perimeter Guard™.
Cons:
More expensive than some DIY options.
Doesn't offer professional installation.
Doesn't offer a self-monitoring option.
Locks into a contract for at least three years.
Cove
Best budget option & control panel.

Cove is a popular home security company that can be adapted for small business purposes. Its prices are affordable, but it lacks some features like equipment-specific sensors.
It's best suited for offices, small retail stores, or home-based businesses. It has a tablet-like touchscreen control panel that's intuitive and easy to use. It comes with a 24-hour battery backup.
Cove monitoring uses a cellular signal instead of Wi-Fi or a landline. Between the control panel's backup battery and the cellular signal, you're well protected against power or internet outages.
The company offers DIY installation but professional monitoring. It doesn't require a contract, which is a plus for a security system company.
Cove Features
Here are the standout features.
RapidSOS: Cove uses the RapidSOS system to allow 911 call centers to pull your location and other information directly from your smart devices. The system ensures dispatchers can get vital info to first responders for emergency services.
Three-Factor Communication: Cove will contact you in three different ways when an alarm is triggered. It provides a two-way channel called LiveAssist through the control panel. It will also send a text to your cell phone on file. You can respond to the text to quickly disarm it or request dispatch. You'll also receive a phone call from the monitoring team. They contact emergency services if there's no answer on the three communication channels.
Touchscreen Control Panel: We already mentioned it, but Cove's control panel is one of the better interfaces we've seen. The panel provides instructions and guidance to help you with the DIY installation. In addition, it also includes a button to talk directly with the 24/7 monitoring team.
Reimbursement: Cove is one of the few security system companies that provide a reimbursement policy for theft or damages resulting from system failure, but it stipulates "if any Cove party is found liable for such losses." While it's not as clear as ADT's reimbursement policy, it offers a higher limit of $2,000.
Cove Pricing
Cove's pricing model is a little different than others because of how it assembles equipment kits.
Equipment
Instead of having preset hardware kits, Cove lets you build a kit based on your needs. The website will ask you specific questions, such as how many doors and windows you have, how many glass break detectors you need, etc. You can select the hardware you need to build your own system.
It will then calculate which equipment you need and give you the total cost and itemized price list. The website frequently offers significant sales discounts.
We built a kit with the following equipment:
1 Touchscreen panel.
3 Door sensors.
2 Window sensors.
2 Motion sensors.
1 Glass break detector.
1 Smoke detector.
2 Security remotes.
1 Indoor camera.
1 Outdoor camera.
The total cost was $312.39 with discounts ($862.99 without). Aside from the Touchscreen panel and surveillance cameras, no equipment exceeds $35, making it one of the more affordable options.
Monitoring
Monitoring is mandatory with Cove. It offers two low-cost monitoring plans.
Cove Basic – $18/month: Provides 24/7 monitoring, flood and fire protection, three-factor alarm verification, smash and grab protection, 4G Verizon LTE connection, automatic system tests, 24-hour battery backup, and a 1-year equipment warranty.
Cove Plus – $27.90/month: Provides everything in Basic plus a lifetime equipment warranty, camera support, 7+ days of free video storage, smartphone control, Alexa and Google Home control, and the first month free.
Cove Pros & Cons
Pros:
Two-way voice communication on indoor & outdoor cameras.
Excellent touchscreen control panel.
Affordable equipment & custom kit creation.
Easy DIY installation.
Affordable monitoring plans.
Reimbursement plan of up to $2,000.
Cons:
Lacks equipment-specific sensors and advanced security features.
Google & Alexa integration is only available on the most expensive monitoring plan.
No self-monitoring option.
Limited equipment selection.
Recent rash of negative reviews despite having overall high customer satisfaction.
ADT
Best Commercial Security System Provider.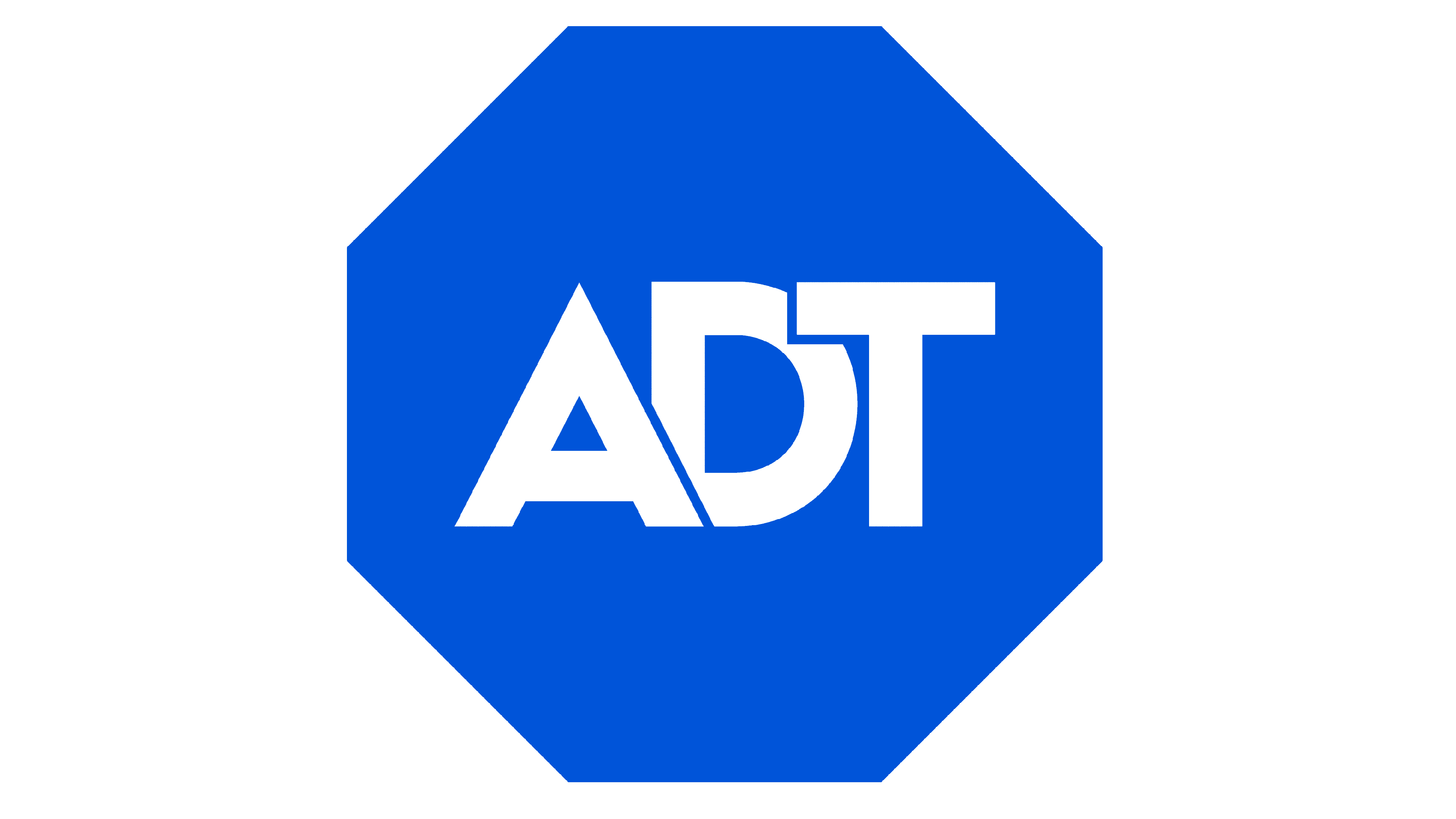 ADT is probably the most recognized name in security systems for home or business. The company has been in the security business for well over a century and sets the bar for industry standards.
You won't find a better option for high-quality equipment, specialization by industry, customization, or advanced features. On the other hand, it's one of the most expensive options, requires a long contract with hefty cancellation fees, and has many customer service complaints.
While it provides security for all businesses, big and small, ADT is best suited for mid-to-large enterprises with an established business that requires a comprehensive solution.
Its alarms, alerts, and monitoring services can cover businesses in almost any industry. The company offers services to protect against everything from theft to environmental damage (first flood, etc.) to cybersecurity.
ADT Features
Advanced Access Options: The company offers smart locks, biometric scanners, and keycards. Business owners can provide access to employees and visitors. Before issuing a keycard, the commercial plan checks visitors against federal and local databases.
Industry-Specific Plans: Rather than providing a boilerplate hardware kit, ADT will make custom recommendations based on your industry's unique needs. For example, it can provide temperature monitoring for a server room, industrial freezer, or medical supply room. Or it can provide restricted access to certain rooms, such as a jewelry store vault.
Diverse Camera Selection: It offers a broad range of indoor and outdoor cameras, including wireless, wired, and hidden. You can select on-site or cloud storage for recordings. The latter provides viewing access on a smart device. It has the most extensive camera variety of any option on this list.
RFID Tagging: ADT provides radio frequency identification (RFID) tagging for merchandise to prevent shoplifting.
Reimbursement Policy: ADT will reimburse your insurance deductible up to $500 if you suffer property loss or damage due to security equipment failure.
ADT Pricing
The company doesn't provide any out-of-the-box pricing solutions. You must contact the sales team to request a quote, which you won't receive until after a professional performs an on-site inspection.
While the lack of upfront pricing information can be frustrating, the company provides customized plans to meet your specific needs. ADT helps each business customize a security system plan that best meets its needs.
It also provides a business security customer portal to help streamline that collaboration. You'll have many customization options, which is excellent for businesses with specialized security needs.
Some monitoring plans run from $47.99 to $57.99 per month to give you an idea of pricing. Its minimum equipment package is $299.
However, the company frequently runs specials and discounts to help with pricing. While the equipment can be expensive, you could potentially save with a discount or sale, including occasional free equipment offers.
ADT Pros & Cons
Pros:
Industry-leading security system provider.
Customizable & industry-specific plans.
Offers business cybersecurity as an optional add-on.
Top of the line & cutting-edge security equipment.
Offers the most diverse access control options.
9 monitoring centers active in the US.
Live phone support.
Provides a partial reimbursement guarantee.
Cons:
Better suited for large enterprises than budget-conscious small businesses.
High equipment prices.
Requires a 3-year contract with costly cancellation fees.
Low customer rating with many billing complaints.
Tattletale
Best for Large Outdoor Businesses.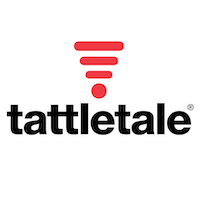 Tattletale offers specialized outdoor security equipment that's excellent for protecting a large business property such as a car lot, construction site or storage yard, church grounds, truck stop, etc. Its devices are portable, wireless, and easy to install with a plug-and-play setup.
Business owners can control and monitor devices with the Edge app. Tattletale doesn't require a contract and offers several monthly monitoring plans.
Some customers have said that the hardware isn't the best available. However, it's durable and able to meet the conditions of an outdoor security area.
Tattletale Features
Here are the company's standout features.
Securing Large Areas: The company offers sensors and detection equipment with 90-degree views and 40 feet of sensitivity. Its invisible fence system can cover a 3,000-foot perimeter. Its Pro Security System Base can connect with up to 500 sensors. You can provide access for up to 125 users. The system also includes a strobe warning system and a 114-decibel alarm.
Rate-of-Rise Heat Sensors: The company's commercial environmental sensors can alert you if temperatures increase more than 10 degrees per minute or reach 194 degrees.
Rattler™ Alarms & Equipment Locks: The company's equipment locks can lock pieces of equipment down, similar to a bike lock. Its Rattler alarms go off if the equipment is moved. You can place the alarm on or under the equipment.
Tattletale Pricing
The company offers several monitoring and equipment options.
Monitoring
Outdoor monitor plans run from $40 to $70 per month. Business owners can use the company's home monitoring services for an office or store. The $33.95/month plan provides police, medical, and fire monitoring with mobile alerts and contacting emergency services. The $20.95/month plan only provides text or email alerts.
Equipment
The outdoor sensor hub starts at $999. Home security control touchscreens are $399. Sensors start at $29.99 but can go into the hundreds.
Tattletale lists prices on its website and users can shop a la carte rather than buy a prepacked kit. Its equipment prices are about average with industry standards, but the outdoor equipment is pricier because it protects a larger area and has greater durability.
Tattletale Pros & Cons
Pros:
Offers the ability to secure large areas.
Durable and far-ranging outdoor security devices & monitoring.
Doesn't require a contract.
Multiple monitoring plans available.
Cons:
No smart platform integrations – must use the Edge App.
No native surveillance cameras – must be purchased through a 3rd party.
Low customer ratings on hardware features.
Honorable Mention: Lorex Security Cameras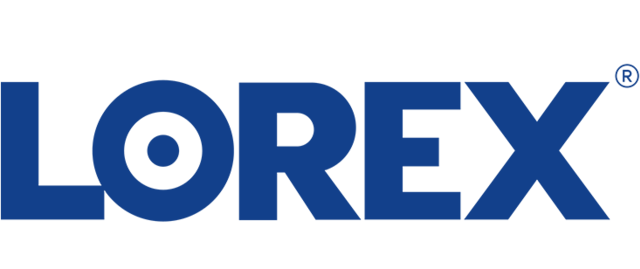 Lorex doesn't provide professional monitoring or security sensors. However, it provides some of the best commercial-grade security cameras on the market.
Small business owners can purchase individual cameras or bundles. It has a massive marketplace of camera options and local or cloud storage options.
What are the advantages of a Small Business Security System?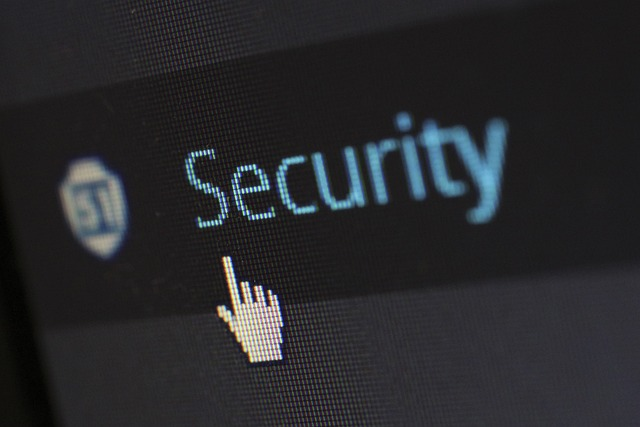 A security system for business helps you protect your most valuable assets. Modern security systems use internet or cellular service for anywhere-anytime access and monitoring.
You can select a professional monitoring plan to ensure someone is always looking out for your business. There are various company and equipment options to meet your business security needs.
Some insurance companies will offer discounts if you have a security system. This is especially true for environmental monitoring to protect against fire and flood.
What are the disadvantages of a Small Business Security System?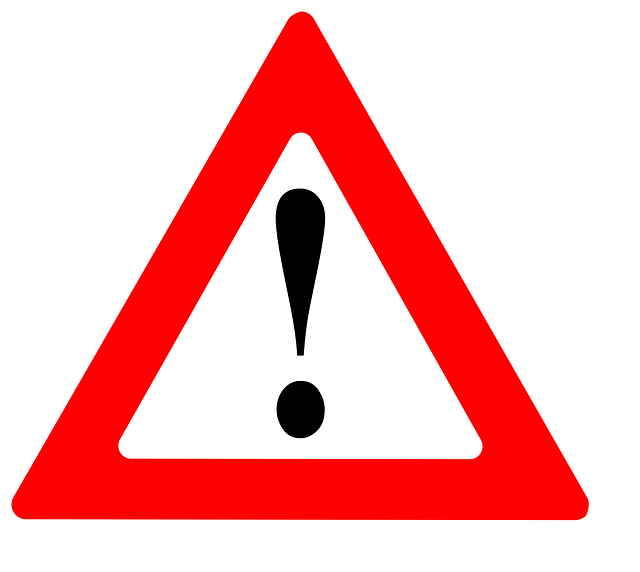 The most significant drawback is the cost. Most plans require an upfront purchase of expensive equipment and a monthly service fee for professional monitoring.
Many security system companies require a lengthy contract. It can be exceedingly difficult and costly to get out of a contract.
Navigating the options and picking one for your business can be difficult. Many small business security system options are modified home security systems and lack the advanced features of the more expensive commercial security systems.
Pros & Cons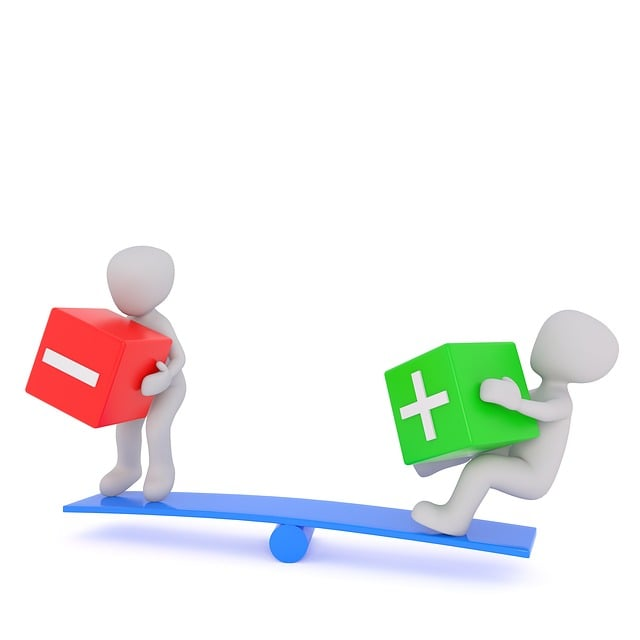 Here's a quick summary of the benefits and drawbacks of a small business security system.
Pros:
Helps protect your valuable business assets.
Provides security for yourself and employees.
Uses internet or cellular technology for anywhere-anytime access.
Professional monitoring plans to keep an eye on your business.
There is a variety of equipment and security company options.
It might be possible to get an insurance discount.
Cons:
Commercial security systems can be costly.
Many require strict contracts.
Can be challenging to choose the best plan for your business.
Small business security systems often lack advanced features.
Frequently Asked Questions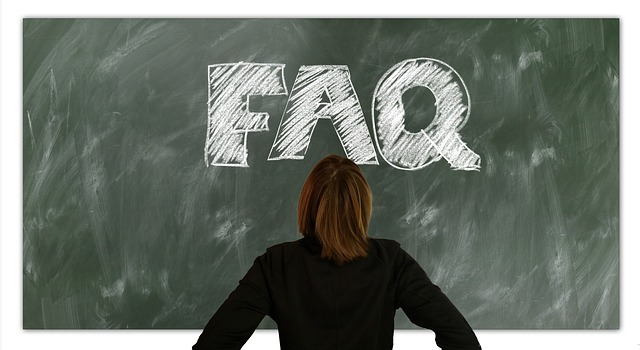 Here are the most common questions about the best small business security systems.
How do I select the Best Security System for my Small Business?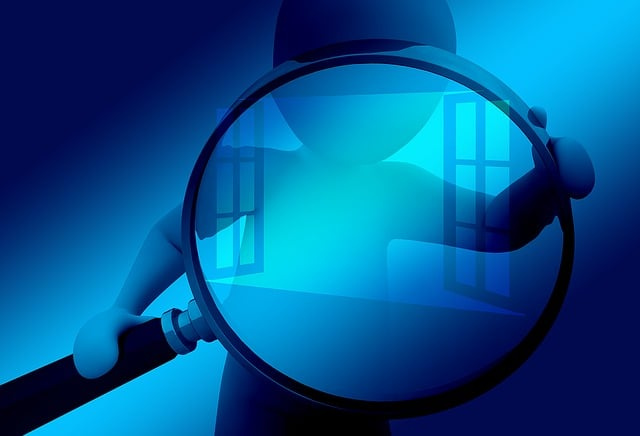 Selecting the best security system option for your business depends on your budget and needs. Here are some steps you can take to help determine those needs and select the most suitable security system.
Perform a Security Review
A security review consists of evaluating your business property for security vulnerabilities to assess what types of equipment you need and where to place it. You can conduct the assessment yourself or have a security professional or consultant review the property.
A business property security review should identify all weak spots and unique concerns. Look for and document the following:
How many entry points: number of doors or accessible windows.
Loading docks or access to inventory or storage rooms.
Vendors or suppliers who may have access to the building or space.
Size of the space – indoor and outdoor square footage.
Number of employees that enter and use the property.
Any areas that could create a camera or motion sensor blind spot.
Hours of operation, including potential late hours or after-hours services.
Any rooms containing valuables or a safe.
Any rooms containing sensitive information about your employees or customers.
Average foot traffic into the building or surrounding areas.
Crime analysis of the surrounding area.
Any access points by roof or adjacent structures.
Determine Installation Requirements
Many security systems can be easily installed by yourself. However, some may require professional installation. The security review should help you determine how in-depth the installation is and whether or not it requires a professional.
Determine Your Security Equipment Needs
Part of the security review should include where the business property is most vulnerable. One of the first things to decide is if you need surveillance cameras. You might not think it's necessary, but a security camera provides the following protections:
24/7 surveillance.
Deters break-ins.
Monitoring unattended valuables.
Resolve disputes between customers and employees.
Provides documented evidence of a crime.
Can help identify criminals.
Monitors cash register or point-of-sale system.
Next, you'll want to decide what sensors and alarms you need. Having motion sensors in hallways, near entry points, or other areas a person couldn't avoid when moving through your business is a good idea.
If your property has ground-floor or accessible windows, you'll probably want a glass break alarm. Sensitive equipment, such as computers, freezers, etc., should probably have temperature alerts.
Determine Who Needs Access
Some systems include an access control panel that lets you restrict access to certain areas. For example, an access control panel would make sense if you need to give employees access to a store but want to restrict access to your office or safe room.
Otherwise, it would be best to determine who gets the security codes to arm or disarm the security system. Maybe you will have a dedicated manager to open the property and another to close it. Therefore, you wouldn't need to give access codes to non-managerial employees.
Is professional or DIY Security System installation better?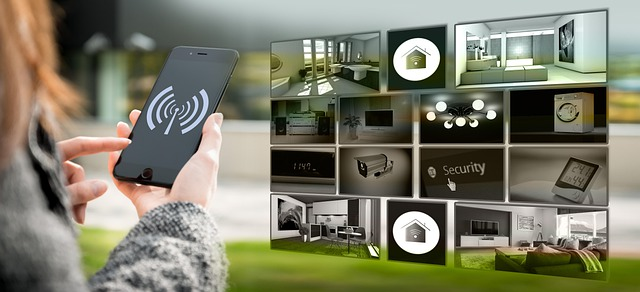 The choice between DIY or professional installation is a matter of personal preference and the complexity of the security system. Most small business security systems provide DIY installation capabilities.
Small business owners might prefer DIY installation because it saves on installation costs. It also gives you more direct control over where your security devices go.
However, some small business owners might prefer peace of mind with professional installation. It reduces the chance of user error or faulty installation.
Some systems also require professional installation. For example, a hard-wired system must be professionally installed.
Should I use professional or DIY Security System monitoring?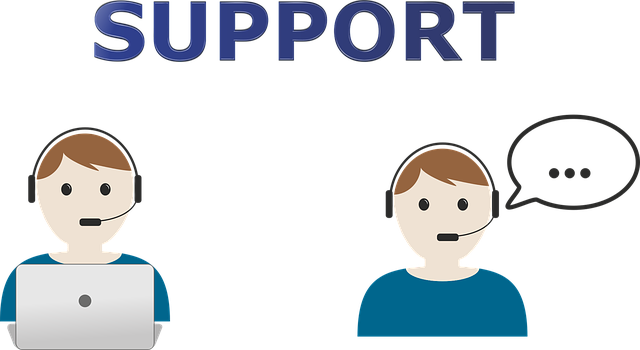 While it's an extra cost for your business, we strongly recommend professional monitoring for most small business security solutions. Self-monitoring may work most of the time, but there's always the risk of your device losing internet connection or mobile service.
It also puts more pressure on you as the business owner to be hypervigilant. A security breach could disturb you while sleeping, on vacation, or traveling.
Professional monitoring gives you peace of mind that you'll have an around-the-clock backup for monitoring alarms or security breaches. It provides another set of eyes and ears to protect your business.
One exception would be if your business can afford to hire a dedicated head of security. In that case, you could have your head of security self-monitor the system. If you have a head of security, having them be the point person for assessing your security needs and installing the system would also be advisable.
How much does a Small Business Security System cost?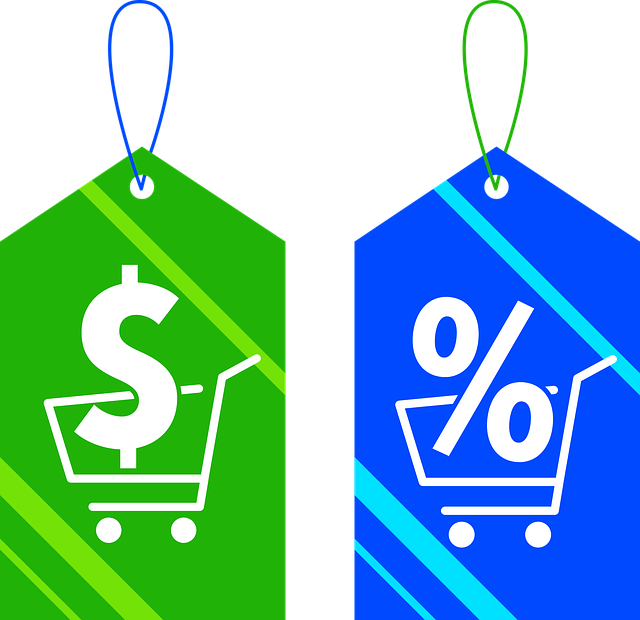 Small business security system costs start at several hundred dollars and can quickly go into the thousands. The exact costs depend on your specific equipment and monitoring needs.
There are three main costs associated with a security system.
Equipment
The first, and typically largest, expense is the security equipment. As mentioned, this includes your control panel, cameras, sensors, alarms, and any specialized hardware.
Small businesses spend an average of $1,000 – $3,000 on security system equipment. However, special equipment, such as silent alarms or hidden cameras, can quickly exceed those amounts.
Installation & Activation
Professional business security system installation ranges from $99-$550. Again, it could cost more if you have specialized needs.
Many security system companies run special promotions for installation discounts if you purchase specific equipment or sign up for a long-term contract. Try negotiating the best deal when talking to the company's sales team.
You can also opt to save costs on installation with a DIY solution. However, you might still need to pay an activation fee to sync the equipment, especially if you have a professional monitoring plan.
Monitoring
Professional monitoring plans start as low as $20/month but can go up to $200/month. Most businesses only require limited monitoring, which usually runs between $40-$80 monthly.
Are there financing options for Commercial Security Systems?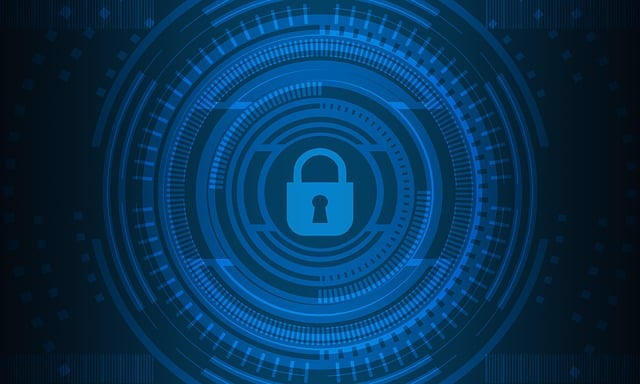 Yes, it's possible to get small business financing to help pay for a security system. Several security system companies provide financing plans that let you pay for the equipment in monthly installments. However, that requires signing a contract with the company for the duration of the financing period.
Another option would be obtaining a small business loan from a traditional or alternative lender. While some small business lenders restrict how you can use loan proceeds, others allow you to use the funds for any business purpose.
Some states might also restrict how you can use certain small business loans. You can try talking to a lender or small business lending marketplace (like UCS) to determine which loan options would be best suited to finance your business security system.
You might be interested in one of the following small business loans for a security system or other business needs:
Best Small Business Security Systems – Final Thoughts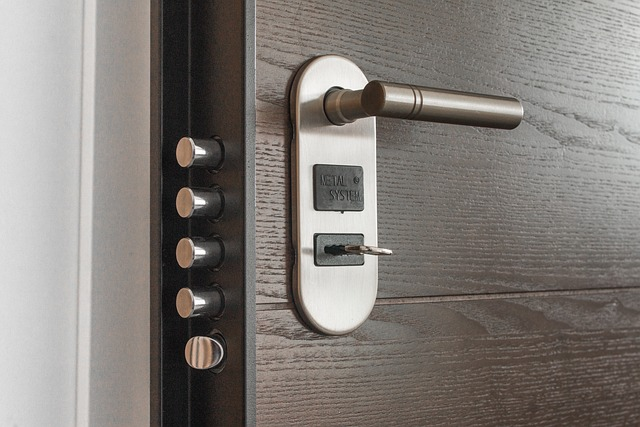 Protecting your business with a security system requires assessing your security needs and risks and finding the best option to meet those needs within your budget. There are a variety of options available, and each offers its own benefits and drawbacks.
The above list contains the best security solution options for small businesses, but other systems may better fit your unique needs. You can use this guide as a starting point for determining what's available and average costs. That information could be helpful when comparing other security system companies.
While they can provide protection, they're no guarantee of security. You might need to take additional security measures in addition to setting up a system.
Contact us if you have any questions on commercial security systems or to apply for a small business loan. Our loan experts can help you find the best funding options for your business needs, including security systems.