What is Food Truck Financing?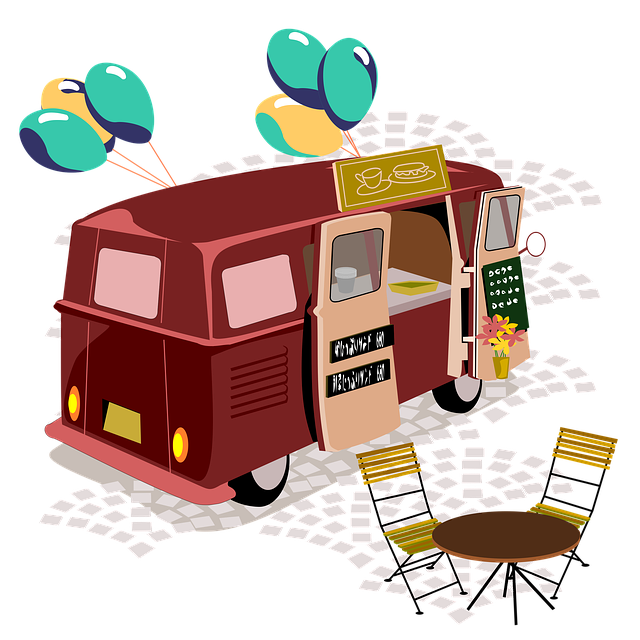 Food truck financing refers to any loan or leases to support your food truck business. There are a variety of food truck financing options available.
Let's look at some food truck financing solutions to grow your food truck business.
Equipment Loans
The equipment loan is one of the most valuable forms of financing for food truck owners. You can use an equipment loan to acquire ovens, deep fryers, or even additional food trucks.
The asset(s) you're financing with an equipment loan is the collateral. A loan with built-in collateral is known as a self-collateralized or secured loan. Loans without collateral are unsecured loans.
Lenders face less risk with equipment loans because the equipment serves as collateral. The lower risk leads to more significant borrowing amounts with lower interest rates and longer repayment terms.
Equipment loans are very popular with food truck owners because you can finance most or all of the most expensive aspects of your business. In addition to financing trucks and cooking equipment, you can also finance point-of-sale card readers and truck décor.
Equipment loan features:
Up to $5 million per piece of equipment.
Interest rates start at 3.5%.
Loan terms are between 1-6 years.
The loan is funded in 3-10 business days.
Equipment Leasing
Another food truck financing option is to lease your equipment. Lease payments are typically lower than loan payments, although you can end up paying more over time.
With a lease, you won't own the equipment. This can help when the truck or kitchen equipment will likely lose value or become obsolete. However, some leases come with usage limits.
Leasing is a good option for new businesses or those with bad credit. Most business loans require at least a year in business and have high credit score requirements. If you're just starting, leasing might be the way to go until you build enough business credit history to pursue a loan option.
Other Food Truck Financing Options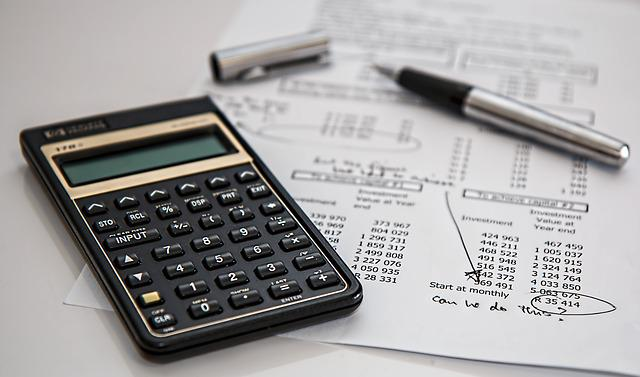 In addition to equipment financing, several small business loans could help you grow your food truck business. Unlike an equipment loan, other small business loans put the funds in your account.
Let's review some loan options for your food truck business.
Small Business Administration (SBA) Loans
SBA loans are sometimes considered the gold standard of small business loans. The Small Business Administration partially backs SBA loans (up to 85%). Since the government supports the loans, financial institutions can lend large amounts of money with low interest rates. If approved, you could use an SBA loan to fund any aspect of your food truck business.
The drawback to the SBA loan program is that it's difficult to qualify. You'll typically need excellent credit, substantial revenue, and an established business history.
Business Lines of Credit
One of the lesser-known but highly valuable small business financing options is the business line of credit. Business lines of credit operate almost like business credit cards. You have a standing available credit limit that you can use – or not use – to cover business expenses. When you draw funds from your line of credit, you pay off the balance and interest in weekly payments.
A business line of credit helps food truck businesses cover cash flow shortages and emergencies. For example, let's say there's a sudden rush on one of your less popular menu items, and you need an urgent resupply from your food vendor. A business line of credit can help you cover unexpected expenses.
Merchant Cash Advance
A merchant cash advance can give your food truck a cash infusion when you need it. You repay the loan with future credit and debit card sales; the amount you can borrow depends on your credit card sales volume.
Seasonality and industry trends cause many food truck businesses to fluctuate over the year. A merchant cash advance helps cover costs when your cash flow can't support traditional fixed loan payments.
Working Capital Loan
A working capital loan is short-term financing to help you cover expenses. You can use a working capital loan to pay for business operations before your busy season starts. It can also help you solve cash flow issues during the slow season.
For example, let's say winter is winding down, and you expect a massive influx of foot traffic at your food truck location(s). You could use a working capital loan to stock up on food and supplies to prepare and then repay the loan when your cash flow picks up.
Revenue-Based Business Loan
Revenue-based financing gives food truck owners more flexible payment terms. It's similar to a merchant cash advance, except instead of being based on credit and debit card sales, it's based on total revenue. Food truck businesses often make a lot of cash sales in addition to debit and credit cards.
Your monthly revenue determines your loan amount. However, you can pay the loan daily, weekly, or monthly. Payments fluctuate with sales volume.
Business Term Loans
When most people talk about business loans, they're referring to term loans. A business term loan is a traditional loan where you receive a large sum upfront and repay it plus interest in fixed monthly payments over a predetermined loan term.
You can use a business term loan to finance most aspects of your food truck business, including the truck itself. However, business term loans are unsecured financing, meaning there is no built-in collateral. As such, credit approval could require a personal guarantee or offering business assets as collateral.
How do Food Truck Equipment Loans work?
Imagine you want to upgrade your food truck's industrial oven. Or perhaps you want to expand your fleet with a new food truck purchase.
You find an equipment vendor with the pieces you need. The price is right, and you're ready to finance your equipment purchase. The next step is getting the equipment invoice.
Now, you select your lender or lending marketplaces. When looking for a lender, you want low interest rates, fast funding, and a reputable financing partner.
Each lending institution has a different application process, but all require the equipment invoice. You apply and get approved.
Next, the lender sends the funds for the invoice to the equipment vendor. In some cases, you can finance 100% of the cost. Some lenders will require a down payment, though.
You get your new equipment, and the lender goes on the title with you. You repay the loan and interest in fixed monthly payments for the loan term. After the final payment, the lender releases your equipment title, and you own it outright.
Let's review your food truck funding options.
Traditional Lenders
Many commercial banks and traditional lenders offer food truck financing. If you already have a business bank account with a commercial bank, this could be an excellent place to start. Commercial banks provide some of the lowest interest rates on the market.
There are two main drawbacks to traditional banks, though. The first is strict qualification requirements. Most banks require an outstanding personal credit score, substantial revenue, and several years in business.
The second drawback is funding time. Funding your food truck loan with a traditional bank could take several weeks.
Alternative Lenders & Lending Marketplaces
Online lenders and lending marketplaces offer more agile funding options than traditional banks. Many food truck businesses like online lending alternatives because of lower qualification requirements and fast funding times.
A word of caution, though: not all online lending options are the same. Many are legit, reputable businesses, but some are just trying to make a quick buck. When evaluating a lending platform, look for positive customer reviews and an excellent online reputation.
As a food truck owner, you want to trust your lending partner. It helps to know other small businesses trust them as well.
What are the qualifications for Food Truck Business owners?
The specific qualifications depend on the type of loan and institution. Most traditional banks require a minimum credit score of 680 for food truck loans, which can vary depending on down payments and annual revenue.
To qualify for an equipment loan with United Capital Source, you will need the following:
A minimum credit score of 600.
At least 1 year in business.
Annual revenue of $250,000+.
How to apply for a Food Truck Equipment Loan: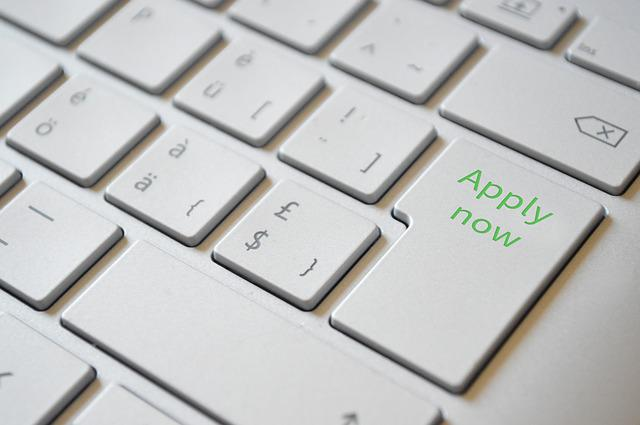 Follow these steps to apply with United Capital Source.
Step 1: Make sure buying equipment is right for your business.
You want to make sure the equipment is worth the cost of the loan. You will pay interest on the loan, so you must ensure the business impact justifies the interest costs.
Step 2: Gather your documentation.
You need to provide the following:
Driver's license.
The invoice for the food truck equipment.
Voided check from your business checking account.
Bank statements from the past three months to demonstrate cash flow.
Financial statements.
Step 3: Complete the application.
The application process is quite fast, and you can apply directly through our one-page application in a matter of minutes or reach out to one of our loan experts to guide you through the process.
Step 4: Speak to a representative.
After we receive your application, a senior account executive will reach out to you. The account executive will discuss your needs and focus on your food truck loan offers. We offer complete transparency, and there are no hidden fees or surprises.
You'll get a complete breakdown of loan amounts, terms, and fees. Once you have all the information, you can decide which options make the most sense for your business.
Step 5: Get approved.
Your loan goes through when your application meets underwriting requirements and gets credit approval. Next, the funds go directly to the seller to pay the invoice. We can help you set up automatic payments, or you can arrange to pay by check or electronic payment.
Frequently Asked Questions
Here are some of the most common questions about food truck loans.
Can I get Food Truck Loans with bad credit?
Most food truck loans require good to excellent credit. Fortunately, equipment financing is easier to obtain. Since the equipment is the collateral, lenders are open to working with business owners with bad credit.
You might find bad credit business loan options with higher interest rates. If you can demonstrate strong cash flow, that will also help you with credit approval.
Whether pursuing equipment financing or another food truck loan, try to improve your credit before applying. If you need to apply for financing right away, there are some things you can try to offset bad credit. You could:
Include a large down payment.
Offer collateral or a personal guarantee.
Get a co-signer.
What Food Truck Equipment and I Finance?
With borrowing amounts up to $5 million, equipment finance can cover just about anything you need for your food truck business – as long as there is a genuine business need.
Examples include:
The food truck itself.
Industrial ovens.
Safety equipment.
Freezers and ice makers.
Refrigerators.
Microwaves.
Heated food displays.
Cold food displays.
Electric stove or gas range.
Ventilation.
Ice cream makers.
Food prep surfaces.
Point-of-Sale systems.
Computers to manage business operations.
What are the pros and cons of Food Truck Equipment Financing?
Taking out any form of business financing comes with certain risks. But those risks are often necessary to grow your business and seize opportunities. Even so, knowing the risks and rewards is good before signing a finance agreement.
Let's examine the pros and cons of using an equipment loan to grow your food truck business.
Equipment Loan Pros:
You own the food truck equipment.
Access funds quickly.
The equipment serves as loan collateral.
High borrowing amounts and low interest rates.
Potential tax benefits under Section 179 (consult your tax pro).
Easier to qualify for than most business loans.
Possible to fund 100% of market value.
Equipment Loan Cons:
The equipment could become obsolete before you pay off the loan.
Depreciation of equipment's value.
You are responsible for any maintenance not under warranty.
Possible prepayment penalty.
Food Truck Financing – Final Thoughts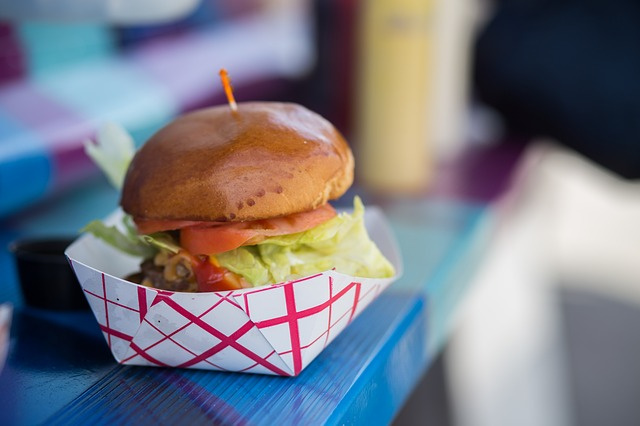 The food truck industry represents high profit potential with a lower barrier to entry. Established businesses are likely dealing with an influx of competitors.
Remaining competitive requires industry-leading food truck equipment. As a food truck business owner, you want to provide fantastic food and foster a unique customer experience.
But funding equipment upgrades or a truck fleet expansion puts a severe dent in cash reserves. Equipment financing could be a solution. However, you want to ensure you're getting a good deal on financing with a trusted lending partner.
At United Capital Source, we know food trucks. Our loan experts understand what it takes to get approved for food truck loans. You can apply online or call us to discuss your food truck financing options.