What is Semi Truck Financing?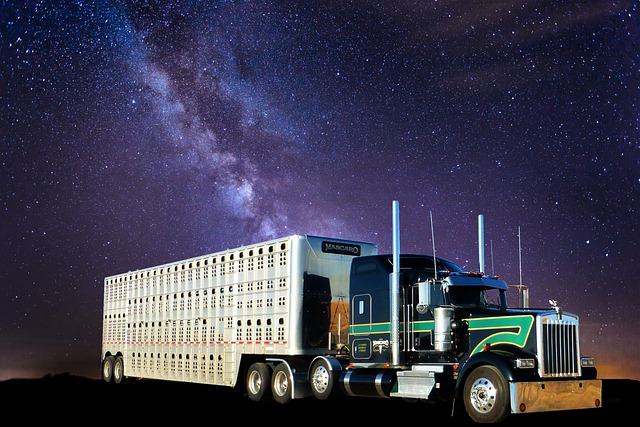 Semi truck financing is a broad term to describe various ways to acquire a commercial freight truck on credit. Most big rig financing agreements are loans, leases, or lease-to-own contracts.
Owner-operators and small business freight companies have many options to get a loan for a semi truck. Commercial banks, trucking finance companies, and alternative financing facilitators all offer semi truck financing products.
How does Semi Truck Financing work?
There are several financing strategies to acquire a semi truck.
Equipment Loans
Equipment financing is a small business loan to acquire a wide range of business equipment, which includes purchasing semi trucks or other commercial vehicles. With an equipment finance strategy, the truck acts as collateral. If you default on the loan, the lender repossesses the truck.
Using the truck as collateral lowers the risk for the lender. Reducing the risk means you can usually borrow a higher amount with longer terms and reasonable interest rates. Most trucking business owners use an equipment loan because they typically offer the most advantages.
Since the collateral is built into the loan, you usually won't have to add any additional collateral or business assets. Some semi truck loans will require a down payment, and others won't. The equipment loan will cover 100% of the fair market value in many cases, but it depends on the lender, your financial strength, and the total amount you're borrowing.
Here are some key facts to know about using this loan type for your commercial truck financing:
Up to $5 million per piece of equipment.
Loan terms are between 1-6 years.
Interest rates start at 3.5%
Funded in 3-10 business days.
Commercial Truck Financing Companies
These lenders offer semi truck financing options for the trucking industry. They primarily deal with commercial vehicle and commercial fleet financing programs. Small business owners should know they usually require a down payment.
Like traditional banks, the approval qualifications are high, and funding times can run longer. You'll typically need good credit, no tax liens, and high annual revenue to qualify. Direct commercial truck loan companies include CAG Truck Capital, Commercial Fleet Financing, and Truck Lenders USA.
Commercial Banks
Some traditional banks, like Wells Fargo, PNC, and Bank of America, offer commercial truck financing. Like any lender, there are advantages and disadvantages to consider.
The advantage of working with a traditional bank is that they typically offer the best rates. Some people also like the experience of sitting down with their local banker and going over the loan. The disadvantage of these lenders is that approval qualifications are often very high, and it takes longer to fund your loan. They usually require a down payment as well.
What are the Best Semi Truck Financing Companies?
Here is our list of the best commercial trucking companies.
Wells Fargo Commercial Truck Financing
Wells Fargo offers several financing options for tractor-trailers. You can apply for a term loan, an equipment line of credit, or commercial truck leasing. The bank's lease program includes both standard leases and lease-to-own options.
Wells Fargo is a good option for larger purchases, as commercial truck financing starts at $100,000. Terms are available from 12 to 84 months.
U.S. Bank Truck Loan
U.S. Bank makes truck loans available through its equipment financing program. The bank offers a quick application process for loans up to $150,000. You can also prequalify for loans up to $500,000.
U.S. Bank's equipment financing for semi trucks caps out at $1 million. Loan terms are between 32 and 60 months, and they do not disclose interest rates.
Bank of America
Bank of America offers business equipment financing for semi trucks ranging from $25,000 to $750,000. APRs for the bank's equipment financing rates start at 5.5%, and terms go up to 60 months. To qualify, business owners and owner-operators need at least two years in business and $250,000 in annual revenue.
CAG Truck Capital
CAG stands out from other commercial truck lenders because it offers specific engine overhaul financing in addition to truck financing. So, CAG Truck Capital is an excellent choice if you want to repair your current big rig without replacing it entirely.
The commercial truck lender is also a good option for bad credit borrowers. Interest rates start at 10%. CAG has provided truck financing for over 40 years.
Commercial Fleet Financing (CFF)
CFF provides semi truck financing and a quick turnaround time on approval and funding. The lender states it can approve applications in as little as two hours and provide funding within 24 hours.
If you have enough business history, you might not need to sign a personal guarantee with CFF. Many truckers prefer this option as it doesn't put their personal assets at risk. CFF offers loan terms between three and nine years.
Truck Lenders USA
Truck Lenders USA provides financing between $15,000 and $250,000 for most truck loans and up to $1 million for their jumbo leases. They've been in business since 1977.
The lender has some strict qualification requirements. You must have a minimum credit score of 675, and the truck you're financing cannot be older than 7 years. Repayment terms are between 24 and 60 months.
Balboa Capital
Balboa Capital is an alternative lender that provides a wide range of business financing options, including commercial truck loans. To qualify, you'll need a minimum of one year in business, a FICO score of 620, and at least $100,000 in annual revenue.
The highly rated online lender offers an easy application process with credit approvals within one hour during working hours. If approved, it's possible to get same-day financing. Loan amounts for commercial trucks go up to $500,000.
First Capital Business Finance
First Capital offers various business finance packages and is a good commercial truck financing option for startups and bad credit borrowers. The company accepts credit scores as low as 540, but the lower your credit score, the higher the down payment requirement.
You could get semi truck financing with no down payment if you have excellent credit. The lender's main drawback is the low maximum financing amount of $100,000.
How do you qualify for Commercial Truck Financing?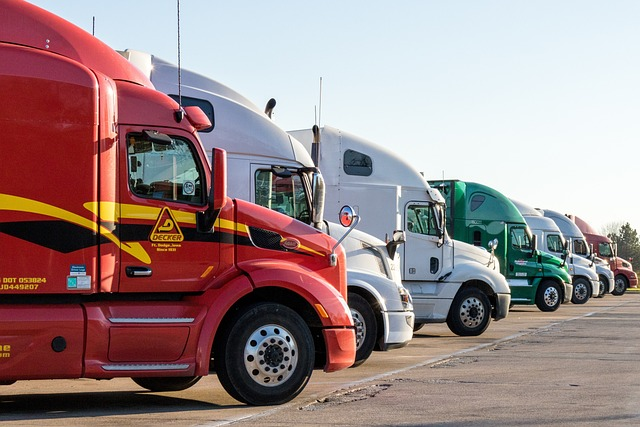 Different lenders will have varying qualification requirements for credit approval. In general, most commercial truck lenders require a good credit score, no tax liens, and cash flow that shows your business can afford the monthly payment for the loan.
With an Equipment loan, the commercial truck is the collateral, typically lowering the requirements for approval. Here are the qualifications you need to meet for an equipment loan through United Capital Source:
Minimum credit score: 600.
Time in business: at least 1 year.
Minimum annual revenue: $250,000.
In addition, you'll need the following when getting any form of a commercial truck loan:
A commercial driver's license (CDL).
How to apply for a Semi Truck Equipment Loan:
The application process is quite fast, and you can apply directly through our one-page application in minutes. Or reach out to one of our loan experts to guide you through the process.
Step 1: Make sure the commercial truck is the right purchase for your business.
This step has two goals: making sure the truck is right for you and suitable for the lender. Can the truck handle the usage necessary for your business? Does the truck hold enough value for the lender to justify using it as collateral?
Lender-friendly trucks are typically purchased from a reputable dealer, are less than 10 years old, and have fewer than 600,000 miles. The newer and lower mileage, the better since the lifetime value of the commercial truck directly impacts the loan.
Step 2: Gather your documentation.
When applying for a semi truck equipment loan, you need to provide the following:
Driver's license.
The invoice for the truck or fleet.
Voided check.
Bank statements from the past three months.
VIN for the commercial truck(s).
Step 3: Complete the application.
Go to our application page or give us a call for more information.
Step 4: Speak to a representative.
After we receive your application, a senior account executive will reach out to you. The account executive will discuss your business needs and focus on your commercial truck equipment financing options and fixed-term business loan offers. We offer complete transparency, and there are no hidden fees or surprises.
You'll get a complete breakdown of loan amounts, terms, interest rates, and fees. Once you have all the information, you can make an informed decision about your commercial truck loan.
Step 5: Get approved.
Your equipment loan goes through when your application meets underwriting requirements and gets credit approval. Next, the money goes to the seller to pay off the invoice.
The lender is on the title with you until you pay off the loan. We can help you set up automatic payments, or you can arrange to pay by check or electronic payment.
What are the advantages of an Equipment Loan for Semi Truck Financing?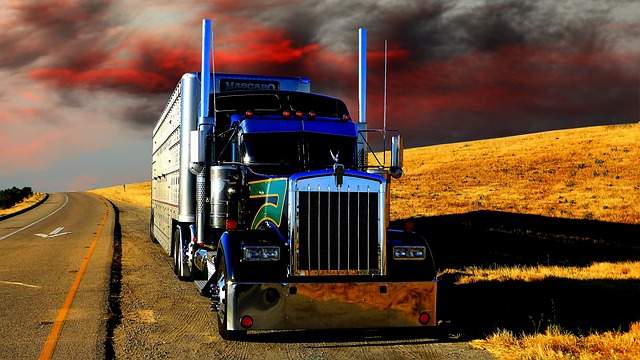 Equipment loans are one of the most common forms of semi truck financing. There are several advantages of using an equipment loan to acquire a commercial truck.
18-wheelers are expensive. New trucks range from $80,000 to $200,000, while used trucks start at $20,000. That means you need a large loan with long repayment terms. Most long-term loans for high borrowing amounts require considerable collateral – some lenders require collateral of equal or greater value than the borrowing amount.
With an equipment loan, the semi truck you're financing is the collateral. In most cases, you won't have to pledge additional collateral since the truck is equal to the value of the loan. This is known as a "self-collateralized" loan. You might be familiar with other self-collateralized loans like a mortgage.
Since the collateral is built into the loan, lenders can offer higher borrowing amounts at more favorable rates and terms. The application process is usually quick and easy, especially if you work with an online lending marketplace like United Capital Source. Online lenders and lending marketplaces also provide quick funding for commercial equipment truck loans.
When you use an equipment loan, you might be able to deduct the truck's total cost with the section 179 deduction. Consult your accountant or tax professional to see if your business and semi truck loan qualify for the deduction.
What are the disadvantages of an Equipment Loan for Semi Truck Financing?
All financing comes with an inherent risk for both the lender and the borrower. You will need to pay interest and fees for the loan, and your interest rate is likely higher the lower your credit score.
Depending on the loan structure and lender, you might be responsible for repairs out-of-pocket. Some lenders do include repair warranties, though.
One of the most significant drawbacks to equipment loans, in general, is that the asset might depreciate or become obsolete before the loan is paid off. This is less of a concern for semi trucks as most are built to last a long time and log hundreds of thousands of miles. If purchasing a used truck, ensure it passes a full mechanical inspection.
While some equipment loans finance 100% of the market value, others will require a down payment. You'll likely need a down payment if you have a low credit score or other financial issues.
Most equipment loans charge an APR, so in theory, paying off the loan early would save interest. However, most lenders include a prepayment penalty for equipment loans.
Pros & Cons of Using an Equipment Loan for Semi Truck Financing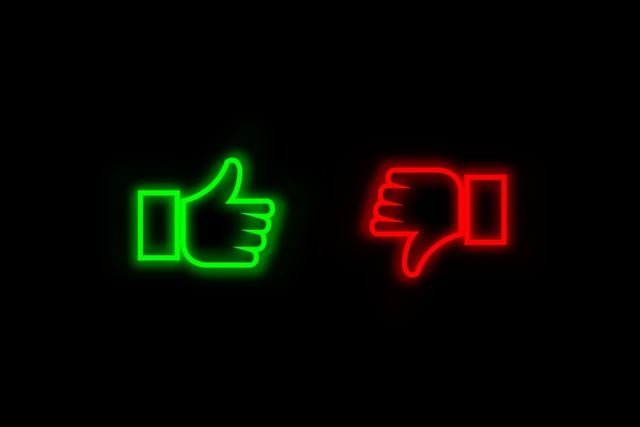 Pros:
Large borrowing amounts and extended repayment terms.
Competitive interest rates.
The tractor-trailer is the collateral for the loan.
Quick and easy application with a fast turnaround on funding.
Potential to finance 100% of the truck's market value.
Possible tax savings with a section 179 deduction.
Cons:
Might be responsible for repairs, depending on the lender.
The truck could break down or become obsolete before the loan term ends.
Might require a down payment, depending on your credit and the cost.
Possible prepayment penalty.
Frequently Asked Questions
Here are the most common questions about financing an 18-wheeler.
Is It better to Finance or Lease a Semi Truck?
The answer to this question depends on your unique needs and what your credit can afford. Truck leases are usually easier to obtain and have a lower monthly payment. On the other hand, you don't own the truck and might have to follow strict usage rules.
In most cases, purchasing a semi truck with a loan is the better financial option since the trucks are built to last. However, a lease makes more sense if you're still repairing your credit or know you want to upgrade in a few years.
How do I select the right Commercial Truck Lender?
Selecting the right lender largely depends on your available credit and how much you need to borrow. Let's compare the benefits and drawbacks of the different types of lenders available.
Commercial Banks
Banks typically offer the lowest interest rates and the most favorable terms. However, traditional banks also have the highest credit score requirements. They usually involve a ton of paperwork, and it can take weeks to get funding.
Commercial Truck Lenders
Direct truck lenders often have the most industry experience and can offer unique perks. Some of them are excellent for startups and new owner-operators.
The drawback is that they don't always offer the highest borrowing amounts, and some impose usage restrictions.
Alternative Lenders & Lending Marketplaces
Online lenders and alternative lending facilitators provide the greatest flexibility on semi truck equipment loans. Most offer easy online applications that you can complete in 10 minutes or less. Some offer same-day financing with few exceeding 10 days to fund a loan.
Can I get Tractor Trailer Financing with bad credit?
Yes, it is possible to get a semi truck loan with bad credit. Some lenders specialize in bad credit business loans for commercial trucks. Remember that a lower credit score likely means higher interest rates and fees.
If you're having trouble finding a lender that accepts your credit score or you want to get a lower-cost loan, there are several actions you can take to improve your loan application. You could try the following:
Get a co-signer.
Offer a larger down payment.
Pledge additional collateral.
Demonstrate high revenue & cash flow to support repayment.
Semi Truck Equipment Loan – Final Thoughts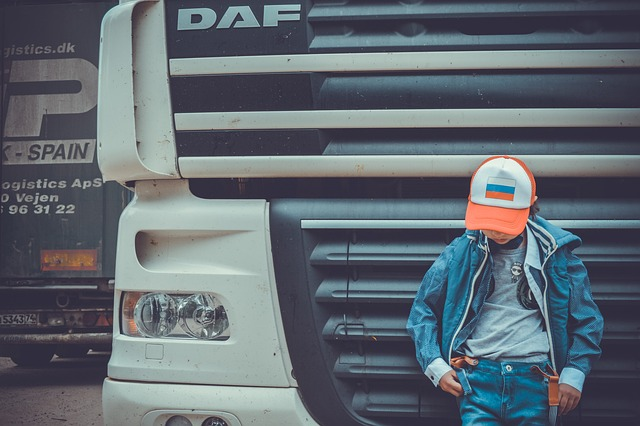 There are plenty of options when it comes to financing a commercial truck. Choosing the right lender and loan type comes down to your credit score, business history, and how quickly you need the funds.
Commercial banks typically offer the lowest-cost financing, but bank loans are the hardest to qualify for. Direct lenders offer the best industry experience but don't provide as much flexibility. Equipment loans through alternative lending options usually offer the greatest flexibility and quickest funding times, but the cost might be slightly higher than a traditional loan.
Contact us if you're ready to apply for an equipment loan to finance your next semi truck purchase. Our loan executives can help guide you through the process and find the right financing package for your business needs.