What are Same-Day Business Loans?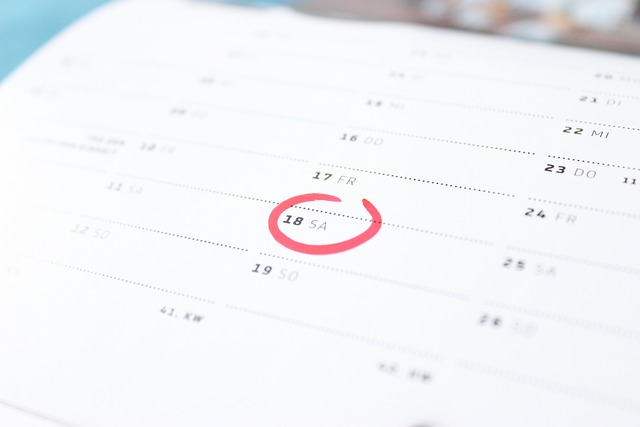 A same-day business loan means a loan or financing arrangement where you get approval and receive your funds within 24 hours of applying. Depending on the time of day you apply, it's possible to receive the funds on the same calendar day.
Same-day businesses are usually short-term financing, meaning you must repay the loan within 3-18 months, depending on the loan type and terms. The lightning-fast funding time is generally for businesses in urgent need of funds. The tradeoff is that you will usually pay more in interest and fees.
The increased costs might be worth it if it keeps your business running. Working capital is one of the most common needs that drives small business owners to same-day loans. Cash flow is the lifeblood of any business, and cash flow interruptions can derail an enterprise. If you have urgent cash flow gaps due to dips in revenue or other unforeseen reasons, a same-day loan could help you out of a jam.
How do Same-Day Business Loans work?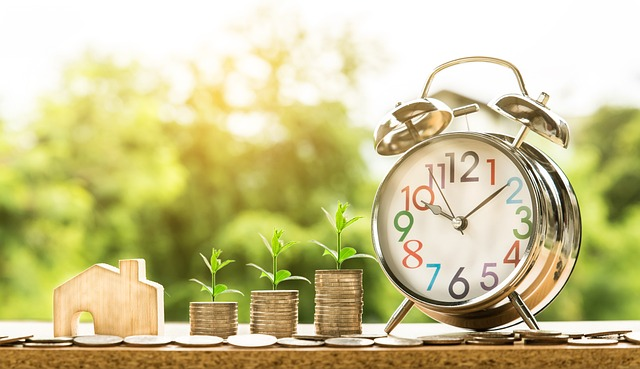 There are several steps to take when considering a same-day business loan.
Ensure it's the right move for your business
As stated, this form of business financing tends to be significantly more costly than other business loan options. It's really intended for businesses in an emergency cash flow situation. The first step is to review your business finances to see if you truly need same-day funding or can afford to wait for less costly financing.
Find a lender
With advancements in fintech, many online lenders can offer fast funding and even same-day loans. But you want to ensure you work with a reputable lender. Compare costs, user reviews, and loan amounts when shopping business lenders.
Apply
You can apply for same-day funding once you have found a lender. Ensure you understand all fees and costs associated with the loan.
Post-funding
One of the most essential pieces of advice we can give for same-day business loans is to ensure you can afford repayment. Most of these loan structures require daily or weekly repayment, usually as automatic withdrawals. Falling behind on payments could put your business in a similar financial situation that drove you to this financing option in the first place.
What types of Same-Day Business Financing options are available?
There are several forms of business financing that you could potentially access on the same day you apply.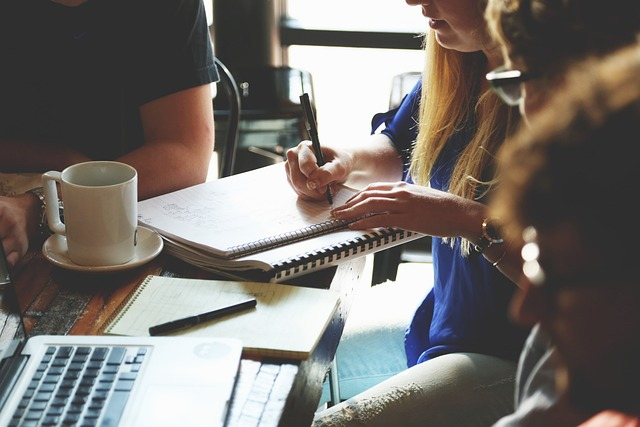 Short-term business loans
Business term loans are traditional loan structures where you receive a large sum upfront, which you repay, plus interest and fees in scheduled payments. Short-term loans are the same concept but have much shorter repayment terms, usually between 3 and 18 months. Most short-term loans take 1-3 days to fund, but some lenders can fund them on the same day.
Business line of credit
A business line of credit operates like a credit card. You get a set credit limit and draw funds as needed. You only pay back what you draw plus interest. Some lenders can activate a business credit line the same day you apply. A business line of credit is a nice option because you have funds available when you need them.
Merchant cash advances
A merchant cash advance (MCA) is a short-term advance you repay with a fixed percentage of daily card sales. The amount you receive is based on previous card sales. MCAs typically use a factor rate between 1.2 and 1.15, equivalent to anywhere from a 40% to 99% APR.
Invoice factoring
Another option for quick funding is invoice factoring. In this form of financing, a business essentially sells, or "factors," unpaid invoices to a factoring company. The financial institution issues an advance based on a percentage of the outstanding invoice value. It then collects payment from the business's customers and pays out the remaining invoice value minus its fees.
What are the best same-day business loan options?
Here are our top 5 same-day business loan lenders.
OnDeck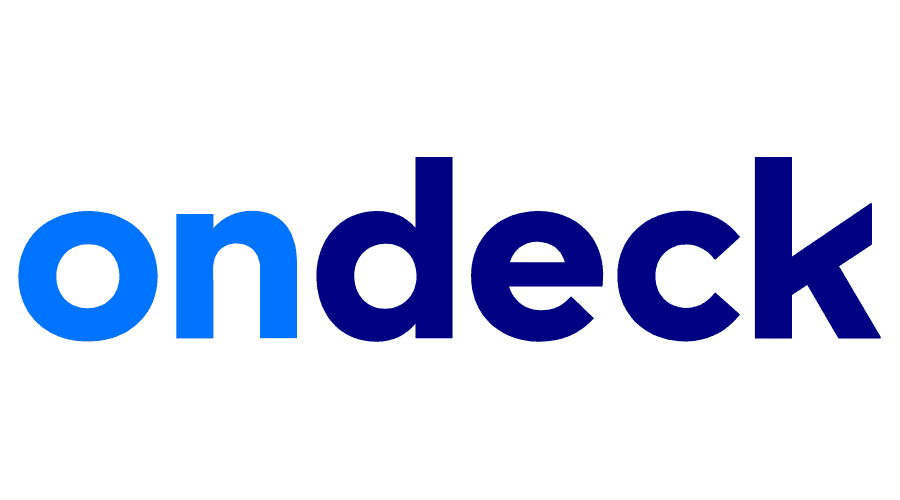 OnDeck is a highly reputable and established online lender. It provides short-term loans with interest rates between 29% and 97% and business lines of credit with rates between 29% and 65%. It's possible to get a same-day loan of up to $100,000 if you meet all criteria. Otherwise, it takes 1-3 business days. You can get a same-day line of credit for draws between $5,000 and $10,000.
BlueVine

BlueVine is a well-established online lender with an excellent reputation. It offers business lines of credit up to $250,000 with 6 or 12 months terms. It is possible to get same-day or next-day funding. Interest rates range from 4.8% to 51%. You'll need a credit score of 620, at least six months in business, and annual revenue of $100,000 to qualify.
Fundbox
Fundbox offers business lines of credit up to $150,000 with terms of either 12 or 24 weeks. Rates start at 4.66% for 12-week terms and 8.99% for 24-week terms but can go much higher. You'll need a minimum credit score of 600, six months in business, and $100,000 in annual revenue to qualify. Once you apply and connect your business bank account, you'll get a credit determination within minutes. Once you accept, you'll have access to funds by the next business day.
CAN Capital

CAN Capital is one of the longest-running alternative lenders in the market. The company offers short-term loans up to $250,000 with terms between six and 24 months. It also provides merchant cash advances with the same borrowing limit. You'll typically need at least three years in business, annual revenue of $175,000 or more, and a minimum credit score of 600 to qualify. While it's possible to receive same-day funds in some cases, most CAN Capital financing takes 1-3 business days.
Rapid Finance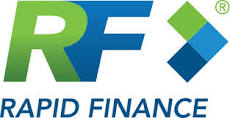 As its name suggests, Rapid Finance specializes in lightning-fast application and funding times. The lender offers short- and medium-term loans, merchant cash advances, bridge loans, SBA loans, and commercial real estate state loans. Same-day financing is possible for short-term loans and MCAs, but other products take 1-3 business days to fund (except SBA loans, which take several weeks to months).
The company's term loans range from $5,000 to $1 million, with terms between three and 60 months. Their merchant cash advance product starts at $5,000 and can go as high as $500,000. Rapid Finance does not offer funding to startups, as you'll need at least two years in business. It doesn't publish minimum credit score requirements, but reviews suggest you'll need at least a 550 credit score for most of its products. SBA and long-term loans likely require a credit score of 650 or better.
What are the advantages of same-day business loans?
Lenders structure same-day business loans to assist small business owners who need urgent funding and can't qualify for a traditional loan. As such, the structure of these loan programs offers several benefits to borrowers.
The most apparent benefit is quick access to funding. The just-in-time influx of cash can help keep your business running during downturns or difficult times.
The approval requirements for same-day loans are typically much lower than traditional business loans. Most lenders will have lower requirements for credit scores, time in business, and revenue.
The credit score requirements on same-day financing benefit bad credit borrowers. Some lending products, like invoice factoring and merchant cash advances, might not set a minimum credit score.
In order to service the loans and issue funds within 24 hours, most lenders provide an easy and streamlined application process. Multiple lenders provide online applications you can complete in under five minutes.
Since the application process is so streamlined and usually uses fintech integrations to review your business bank account info automatically, most applications require minimal documentation. Ideally, you can apply in a few minutes with only a few documents, such as bank statements, get a determination within a few hours, and receive your funds within 24 hours.
What are the disadvantages of same-day business loans?
There are several drawbacks to same-day business loans you should know before applying. The first and most significant disadvantage is the cost.
Most same-day business loans and financing structures like merchant cash advances and invoice factoring carry high interest rates. In many cases, the lenders use a factor rate to determine the interest you'll pay.
In addition, lenders often charge high fees, such as origination fees. The extra costs of the fees involved are designed to help offset the lender's risk since these loans are often for businesses with less than stellar credit scores and time in business.
Along with higher rates and fees, same-day loans are usually short-term financing, meaning you must repay the loan in a shorter period. The short repayment term means a higher payment, especially with the higher interest rates and fees.
Many same-day business financing structures also require daily or weekly repayments, which can put even more strain on your cash flow. Some lenders might offer biweekly or monthly repayment terms, though.
Another issue is that it could negatively impact your credit if you fall behind on payments. Since most borrowers are taking out these types of loans for an urgent or emergency need, there's a chance the cash flow might not support the repayments.
Same-day business loan pros & cons
Pros:
Fast access to funds.
Easy and streamlined application process.
Minimal documentation requirements.
Lax approval requirements.
Often able to lend to borrowers with bad credit.
Cons:
Higher interest rates compared to traditional loans.
Often includes steep fees and other charges.
Short-term financing means higher payments.
Many short-term financing structures require daily or weekly payments.
Can negatively impact your credit if you fall behind on payments.
Frequently Asked Questions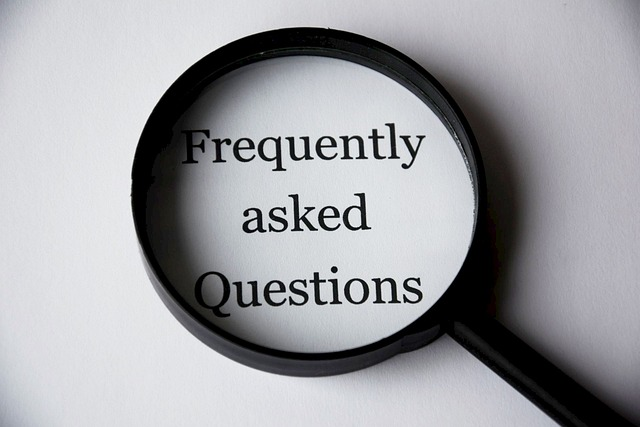 Here are the most common questions about same-day business loans.
What are the costs of same-day business loans?
The costs for short-term financing solutions vary between lenders and loan types. You can expect to pay more for same-day financing in most cases.
Rates
Some same-day loan structures use standard interest rates, while others use factor rates. With a factor rate, you get a set amount of interest you'll pay, unlike an APR, where interest accumulates, and you can save by paying the loan off early.
For example, let's say you borrow $100,000 at a factor rate of 1.3. You'd multiply the principal by the factor rate, which is:
$100,000 x 1.3 = $130,000.
You'd pay $30,000 in interest to borrow $100,000. Converting a factor rate into an APR is difficult and depends on the terms of the loans. If you had to pay off the above loan in 6 months, it'd roughly be the equivalent of a 106.6% APR or 59.99% interest rate. If you had an 18-month repayment term, it'd roughly be a 36.29% APR.
Fees
Another high cost with same-day loans is the fees. Not every lender will charge additional fees, but most do. Most lenders that offer same-day funding will also charge higher or additional fees than they would for loans with a standard processing and funding time.
Some of the most common fees for same-day loans include the following:
Origination fees.
Application fees.
Documentation fees.
Draw fees (lines of credit).
Ongoing service fees.
Early payment or prepayment fees.
Late payment fees.
And more.
Can I get a same-day business loan with bad credit?
One of the advantages of same-day business loans is that many lenders offer programs for borrowers with bad credit. A word of caution, though: these loans already carry high interest rates and fees, and you can expect to pay even more if you're borrowing on bad credit.
In some cases, taking out a bad credit business loan might be unavoidable. When possible, try to avoid making it too expensive by finding lenders that won't charge you more than you can afford. Avoid taking out a same-day business loan on poor credit if you can afford to wait a few business days for the funds.
One way to think about bad credit business loans is as a type of bridge financing. You can take out high-cost loans as a stop-gap measure to keep your business afloat, but you ultimately will want to repair your credit and only use short-term financing until you can qualify for a more manageable long-term loan, such as an SBA loan.
How long do I have to be in business for a business loan?
Each lender sets a different time in business requirement, but if you have a minimum of 6 months in business, you can usually find a same-day business loan. Startups will likely have a more difficult time finding fast funding. Additionally, more established enterprises with 2+ years could potentially qualify for lower-cost options.
How long does it take to get an SBA loan?
Small Business Administration (SBA) loans are the most advantageous business financing products in terms of cost and borrowing amounts. However, they are notorious for lengthy application and funding times. Depending on the SBA loan, it could take anywhere from 15 to 120 days to close and fund the loan. If you need same-day financing, you must find a different loan option.
Same-day Business Loans Final Thoughts
Businesses that need urgent funding to solve a cash flow issue or to take advantage of a new opportunity have plenty of business loan options. There are many alternative lenders that offer easy applications and fast funding.
But if you need same-day funding, you'll find fewer options. Waiting even three extra business days could open up more lending options at lower costs than a same-day loan.
Essentially, you should only consider same-day business loans as a last resort. The higher costs and shorter repayment terms will significantly burden your cash flow. In worst-case scenarios, the loan structures could trap your business in a cycle of debt that's difficult to escape.
That being said, if you really have no other option, you should research same-day lenders and the costs involved to ease the financial burden as much as possible. Some reputable lenders, like those mentioned in this article, can offer decent terms and rates. Beware of predatory lenders that try to hide their fees or are not transparent about the costs.
Contact us if you have more questions about same-day loans or want to apply for a business loan. Many of our lending products can offer funding in just a few business days. Our loan executives will give you a complete breakdown of all costs, so you don't have to worry about hidden fees or surprises.