How To Apply?

STEP 1 – Apply
Fill out our quick application form on this page and you'll be entered in to our queue for processing.

STEP 2 – Connect
You'll receive an official welcome email providing more details on the loan process and next steps

STEP 3 – Upload
You'll receive an invite to our secure portal where you will be able to upload all required documentation
What Is The COVID-19 Reliefe
For Small Businesses?
The government is helping small businesses bridge this economic emergency by giving them the funds they need to keep their employees on their payroll and stay in business. Thanks to The CARES Act, the government is helping hardworking American business owners by:
Providing $350 billion in forgivable loans for small businesses through the Paycheck Protection Program
Providing advances on SBA disaster loans that never have to be repaid
Forgiving existing non-disaster SBA loan payments over the next six months
Benefits of an SBA-Backed Paycheck Protection Program Loan:
Low Interest Rate
Just 1% APR for the entire life of your Paycheck Protection Program loan.
100% Loan Forgiveness
For qualified loan uses like payroll, mortgage interest, rent, and utilities.
Defer Payments
Payments deferred for the first 6 months, and up to 12 months for some qualifying borrowers.
2-Year Terms Availbale
Spread out payments over a two-year term to make your loan even more affordable.
Paycheck Protection Program FAQs
The following are the aspects of the Paycheck Protection Plan as we have interpreted in the CARES Act. These are subject to change upon guidance from the SBA and the U.S. government.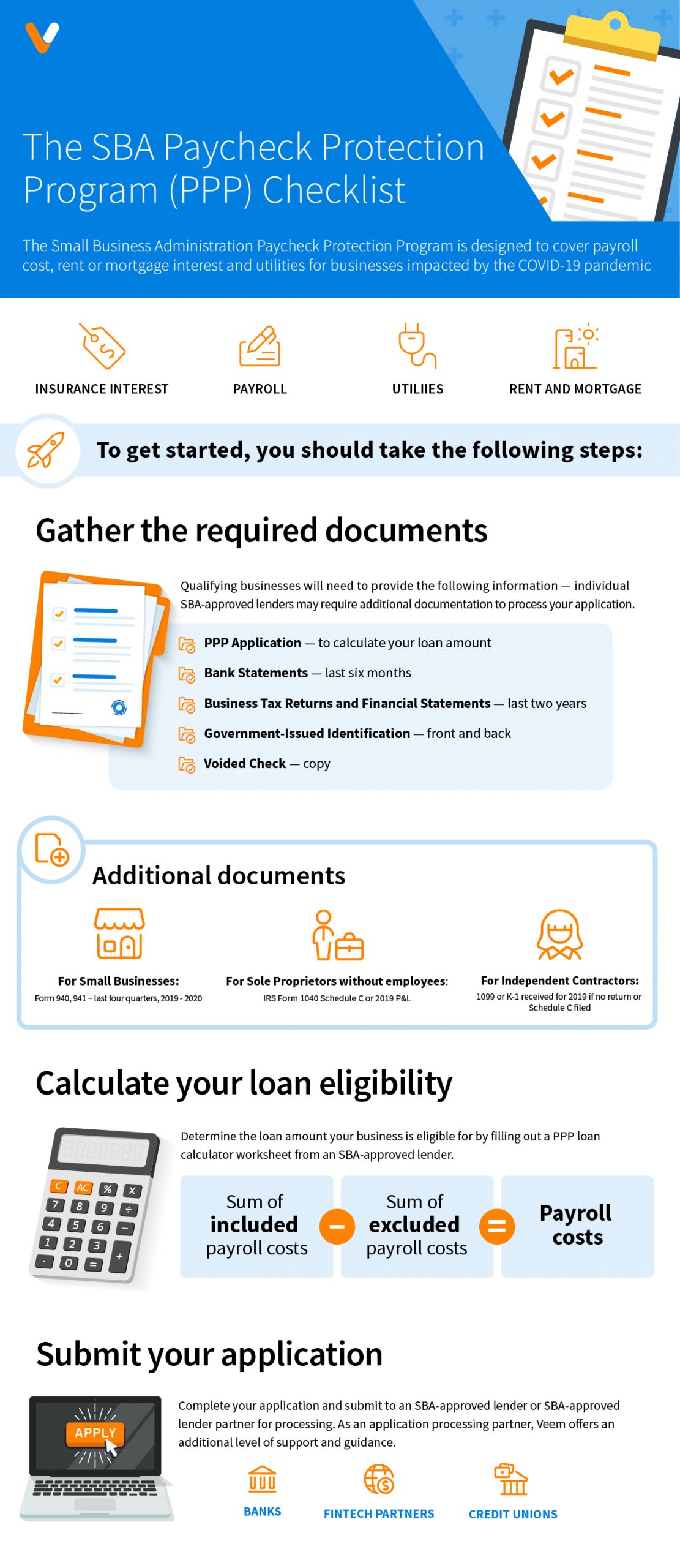 Get your small business?
loan today.
Get additional funding with your Paycheck Protection
Program loan. Applying is free and it won't impact your credit.