What is Project Management Software?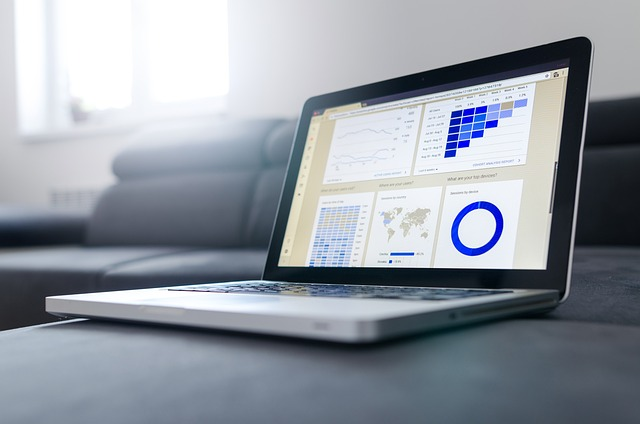 Project management software refers to digital tools or platforms that help businesses manage and complete complex projects. This usually includes creating and assigning tasks, setting timelines, tracking deliverables, centralizing employee communications, allowing for file uploads and storage, and tracking overall goal progress.
A solid project management solution significantly enhances collaboration while also allowing team members to set and work toward specific goals. These tools can help with a vast number of business projects, but some common examples include website or app development, new product development, and data management.
Project Management Terms
Here are some key terms to know.
Work Breakdown Structure: A visual representation of the project scope that breaks down the project into smaller, more manageable pieces.
Gantt Charts: Made popular by Henry Gantt between 1910-1915, these charts showcase the project overview and timeline in a horizontal bar chart. It also shows the relationships and dependency between activities and the current status schedule.
Mind Maps: A centralized location for brainstorming ideas.
Calendar: Shows the timeline order of all tasks in the project. It's also used to assign task deadlines and manage the project schedule.
Network Diagram: Visualizes the tasks, responsibilities, and workflows in the project.
Kaban: A popular framework for agile and DevOps software development.
How does Project Management Software work?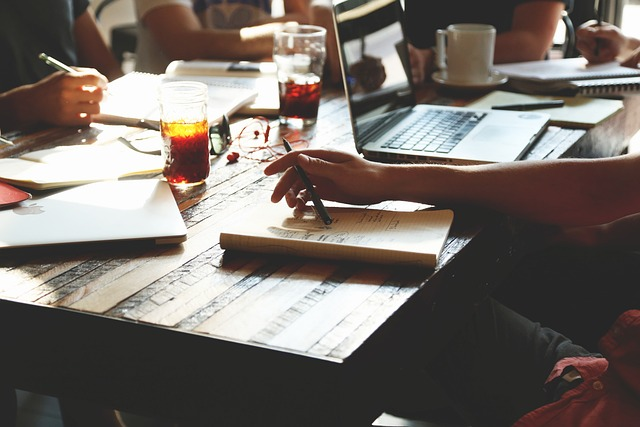 Project management software works by helping businesses or teams break projects down into their constituent parts. Most tools provide a timeline view of what deliverables are due and when.
Project managers can then assign tasks to individual team members or groups. Most tools also centralize file management but keep all resources in a database that team members can access.
As team members complete tasks and deliverables, the software tracks the progress toward the goal. The more advanced options provide warnings when a task or deliverable is behind schedule and financial forecasting.
There are four main types of project management software solutions.
Desktop Solutions
Also known as local software, desktop solutions are installed on your computer. You can then only access the program from that computer. Desktop solutions lack convenience but are often more robust and secure.
Cloud-Based Solutions
Users can access cloud-based solutions from any internet-connected device. These solutions are great for remote teams or working on the go.
Open-Source Solutions
Open-source solutions are free to use and supported by a community of contributors that enhance the software. Users and creators continually update and support the programs to keep them functioning.
Integrated Solutions
Integrated project management software combines multiple tools and features into a single platform. These solutions are used to track multiple projects at once.
What are the essential features of Project Management Software?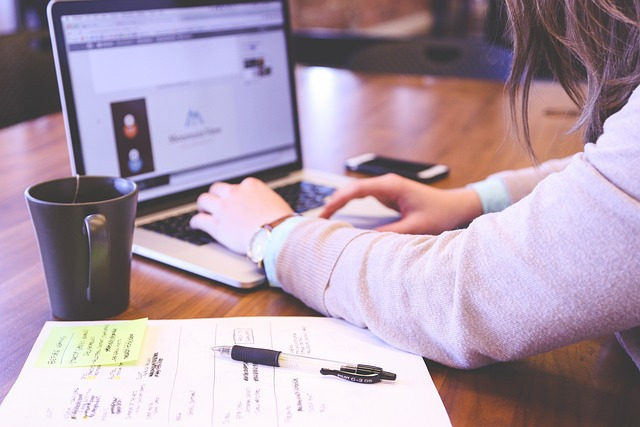 Here are the key features to know for project management software.
Budget Planning
Project management software includes the ability to upload your project budget. You can then track expenses and invoices and compare them to your budget. This helps determine if you're under or over budget and forecast the projected end budget.
Resource Management
Resource utilization helps project managers plan, track, and record how and where resources are used. For example, it can help you improve managing the talent on your team by identifying when team members are being overused or when there are coverage gaps between tasks. You can then readjust resource allocation to prevent issues.
File Storage and Management
Many projects require various files. For example, you might need images, HTML files, or PDFs for a website. Many project management solutions include uploading and storing files for easy access. Keeping them in a centralized location also ensures team members can access them when needed.
Task Management
There are various task management features available in most project management software solutions. Project managers can assign tasks to individual users or groups. Most programs organize tasks by status (open, pending, closed, etc.) and include notifications when a task is late or at risk of being late. Many modern programs also include automation tools, which can eliminate duplicate tasks, help with invoicing, and more.
Risk Management
Common risks in project management include going over budget, missing the project deadline, or delivering a subpar product. Risk management tools help identify these potential pitfalls so project managers can take corrective action.
Reports & Charts
One of the most significant benefits of project management software is the ability to visualize project status. Most programs provide visual charts for tracking, planning, and adjusting tasks and timelines. Many use Gantt charts to show the timeline with relevant phases, tasks, and outputs. You can often pull reports for status updates to clients or stakeholders.
Collaboration
Your team must be able to communicate to execute project goals. This is especially important since many tasks or deliverables are dependent on other completed tasks. Some solutions allow for integration from other communication tools, such as Slack. Others have built-in tools for commenting, reacting, and breakout chat sessions among individuals or groups. A few options include social networking-type activity feeds to see what team members are working on and completed.
Integrations
Integrating your project management solution with other business software can help boost its performance and further customize solutions to your needs. For example, integrating with accounting software can help with budgeting, using a communication channel can improve collaboration, or integrating with Google Drive can help with file storage and sharing. Many project management solutions include hundreds, if not thousands, of software integrations.
Client Management & Communication
Many project management solutions include tools to engage the client in the process to ensure you're completing the assignment to their specifications. This usually involves granting clients a limited-access view to see or even comment on specific deliverables without giving them full access. Many solutions also include video conferencing or easy ways to export reports and charts to email or other channels to communicate project status.
Demos & Team Member Training
Your project management software is only as good as your team's ability to understand and utilize it. That's why many solutions include training sessions with hands-on demos and tutorials. Some solutions allow the project manager to lead the team in a sample mini-project to get everyone up to speed on the various features and their responsibilities.
Mobile App
A project management app can help you track and manage deliverables from anywhere. Real-time information can help drive key decisions throughout the process. Being able to check project status anywhere, anytime also helps prevent falling behind or going over budget.
What are the Best Project Management Software Options?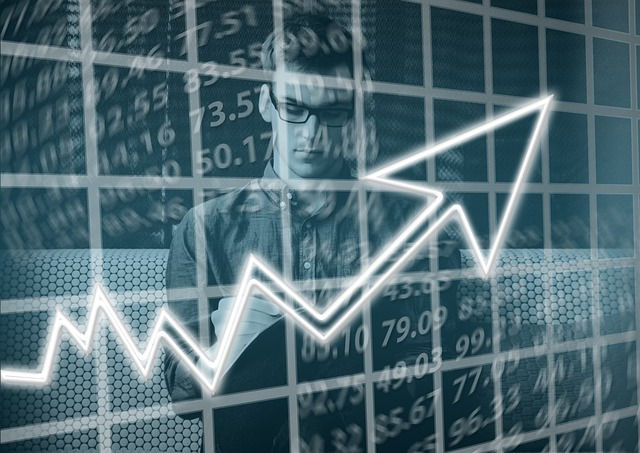 Here's our list of the top 10 project management software solutions.
Wrike: Best Overall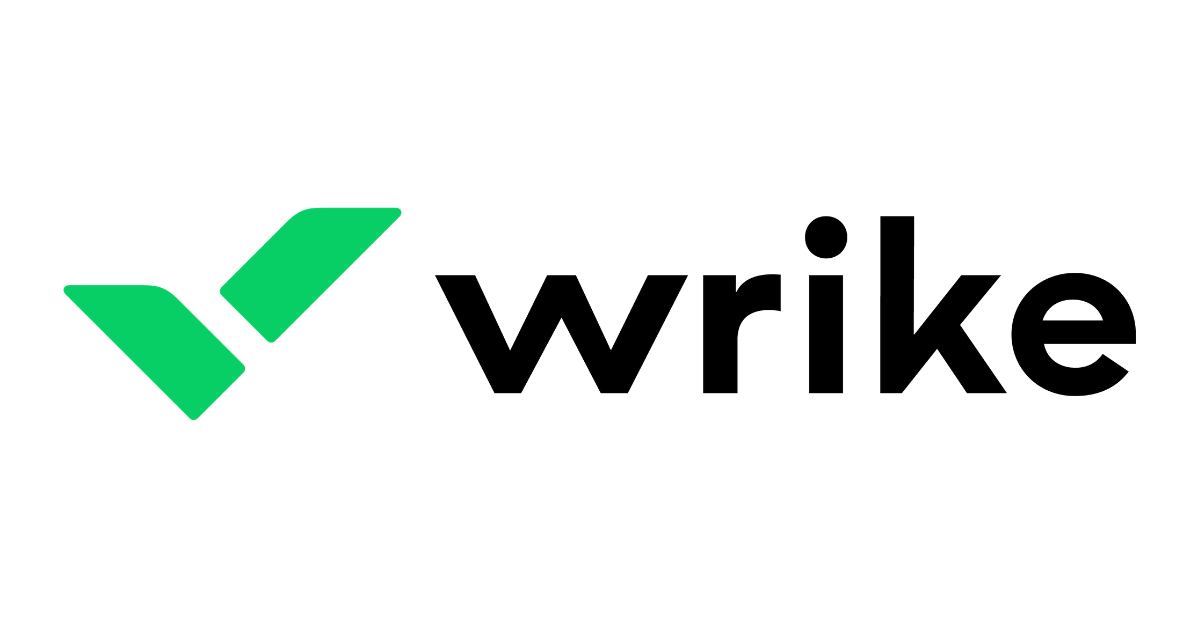 Wrike is an award-winning online project management software solution. It's free, team, and business plans are suitable for many small and medium-sized businesses (SMBs). The software company's Enterprise and Pinnacle solutions are excellent for larger businesses.
Users get a wide range of tools and features to help with collaboration, managing tasks, ongoing work, and more. Paid plans include Gantt charts to help visualize and track project progress.
It also stands out for AI assistance and automation, which are available on nearly all plans, including the free one. However, the AI-assisted project risk prediction is only available on higher tiers.
The interface features a three-panel view with project timelines. Wrike provides users with analytics and reports. You can streamline communication with forms, requests, and assigning tasks.
It has over 400 built-in integrations, including Asana, QuickBooks, Salesforce, Slack, and HubSpot. Users can also build custom integrations via API.
Wrike Pricing
Available pricing tiers include:
Free version (no users min or max).
Team: $9.80/user per month (min 2 users; max 25 users).
Business: $24.80/user per month (min 5 users; max 200 users).
Enterprise: Custom pricing (contact Wrike).
Pinnacle: Custom pricing (contact Wrike).
Wrike Pros & Cons
Pros:
Free plan available with no user requirements.
All paid accounts feature custom fields and workflows.
Many built-in features, integrations, & AI-assistance tools.
Robust features for tracking progress, including reports and deliverables.
Cons:
Minimum and maximum user requirements on paid plans.
Costs can pile up with add-ons.
More focused on enterprise-level than small business.
No offline access.
It can be challenging for beginners.
Monday.com: Best for Customizations

Despite being named for everyone's least favorite day of the week, Monday.com (formerly dapluse) is an excellent project management tool that offers many customization options. It has something for everyone, as budget-conscious startups and small businesses can benefit from the company's free or low-price plans, while the advanced features in higher-price plans can meet enterprise needs.
In addition to its customization options, Monday.com offers many integrations and communication tools to collaborate with third parties, such as clients or other departments. Many project management solutions only allow for communication between team members.
It offers many built-in integrations, such as Google Drive, DocuSign, GitHub, Dropbox, Slack, Zoom, and Salesforce. Businesses can also use Zapier to connect thousands of other apps.
Monday.com Pricing
The available options include:
Free Plan (up to 2 seats & 3 boards).
Basic: $8/user per month.
Standard: $10/user per month.
Pro: $16user per month.
Enterprise: Custom pricing (contact Monday.com sales).
Monday.com Pros & Cons
Pros:
Open API allows for custom integration.
Free plan available.
Allows collaboration with third parties & freelancers.
Easy to customize a board or workflow.
User-friendly & customizable interface.
Gantt and Kanban charts are available.
Cons:
Lower tiers have limited features.
Frequent glitches with new features.
Cluttered board less conducive to complex projects.
Gantt charts only unlock with the Standard plan & above.
Limited reporting options.
Smartsheet: Best for Automation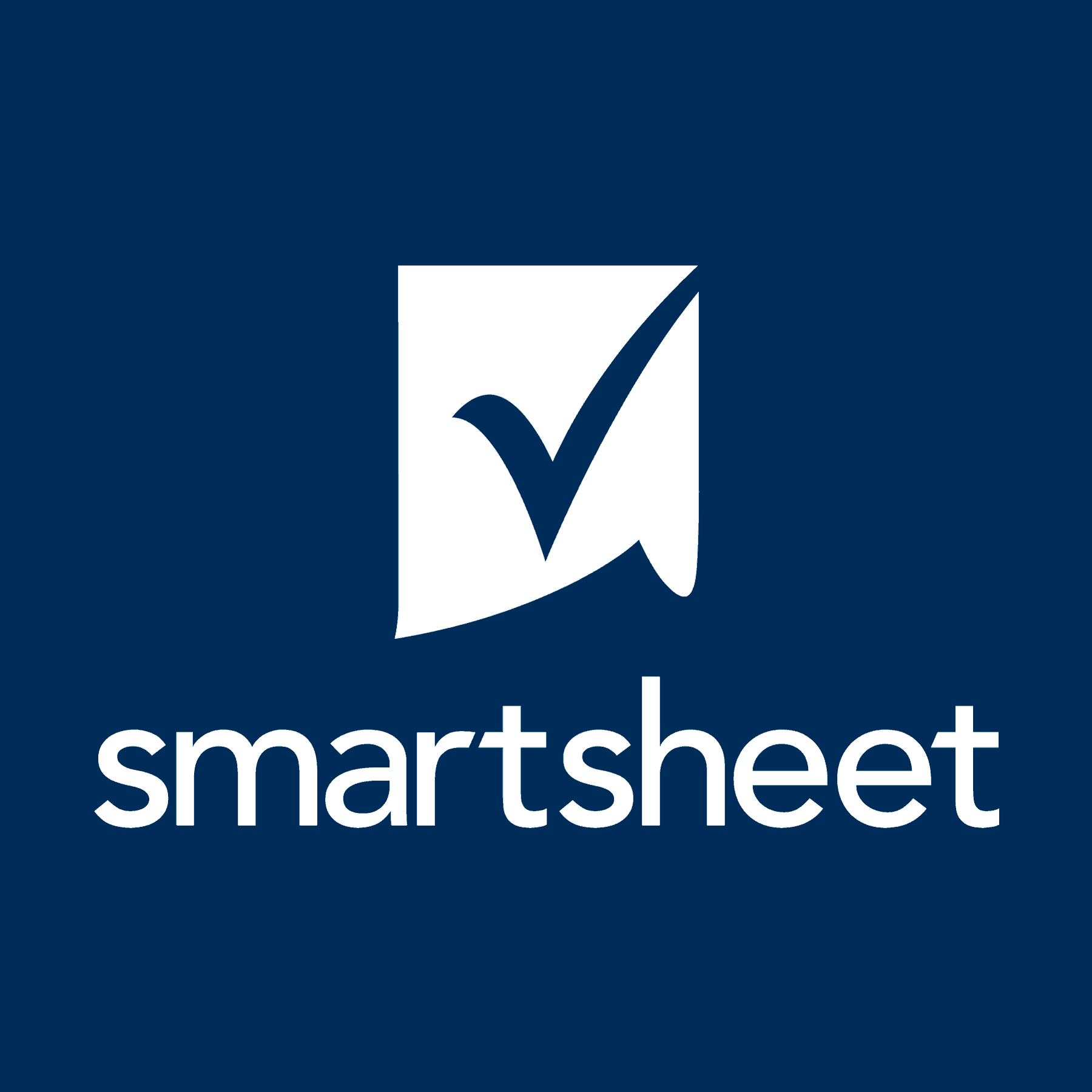 Smartsheet is a spreadsheet-style project management platform that gives users many automation options. It is a good option for users accustomed to working in Excel but who want built-in project management tools.
The platform makes it easy to create work applications and automate workflows. It includes a business process automation builder called Bridge that lets users create workflows without using code, so you don't have to be a programmer to take advantage of its capabilities. The free plan includes 100 automations per month.
Dashboards give users a real-time view of critical trends, key performance indicators (KPIs), and summary reports. Its document builder integrates with DocuSign seamlessly. This allows users to send e-signature requests while tracking all documents.
Other integrations include Slack, Google Drive, Tableau, Salesforce, Microsoft Office products, and Jira. The REST API and webhooks can further extend the platform.
Smartsheet Pricing
Smartsheet pricing includes:
Free Plan (1 user, 2 editors) – 100 automations per month.
Pro: $7/user per month (max 10 users, unlimited viewers) – 250 automations per month.
Business: $25/user per month (min 3 users, unlimited editors) – unlimited automations.
Enterprise: Custom pricing (contact sales) – unlimited automations.
Smartsheet Pros & Cons
Pros:
Robust automation tools & options.
Card, Gantt, and grid views.
Excellent spreadsheet-style interface.
Workflow automations available on all plans.
Free plan available & 30-day free trial or priced plans.
Cons:
Jira & Salesforce connector limited to paid plans.
Doesn't offer live support.
Pricing can get expensive with add-ons.
It is less intuitive for users who aren't used to spreadsheets.
Zoho Projects: Best for Integrations

Zoho Projects is the project management platform of the Zoho suite of business management applications. Its integrations with the Zoho ecosystem make it an excellent option for businesses already using Zoho.
However, it also integrates with various other programs, such as Microsoft 365, Microsoft Teams, Google Drive, Zapier, Zendesk, and more. The project management application can handle projects of all levels and complexity.
Its interface acts almost like a social media interface with feeds, forums, and discussions. Zoho Projects is available on mobile for iOS, Android, or other systems.
The platform's Gantt chart features let users plan and monitor projects by breaking large projects into manageable sections and actionable tasks. Users can plan and envision milestones and create tasks to plan in better detail.
The application contains storage space to centralize documents and files relevant to the project. Users can define task dependencies, assign tasks to users, schedule events, and track time spent on tasks.
Zoho Projects Pricing
Here are the available plans and pricing options:
Free: Up to 3 users & 2 projects.
Premium: $5/user per month – unlimited projects.
Enterprise: $10/user per month– unlimited projects.
Zoho Projects Pros & Cons
Pros:
Integrates with the entire Zoho ecosystem.
Integrates with most big-name business software.
Free plan and affordable paid plans.
There are no user minimums on paid plans.
Easy to create workflow automations.
Cons:
Does not integrate with QuickBooks.
Limited storage space.
No premade project templates.
Minimal customer support options.
Teamwork: Best for Client-Facing Projects
Teamwork is an online project management built around communication and collaboration for both team members and third-party contributors such as clients, freelancers, or stakeholders. Paid plans allow for unlimited collaborators.
Client-facing tools include tracking time and hours for accurate invoicing and billing. It also allows for a collaborative document editor, intake forms, and client-access controls. Clients can comment on deliverables, task lists, and milestones.
The built-in collaboration tools help ensure all project tasks meet client expectations. Email integrations allow users to reply to comments directly through email.
Teamwork's dashboard is highly customizable, and you can set it to show only your most recent tasks to streamline workflow. The platform helps with task and resource management and reporting. It includes various templates, messaging, chat, and a Gantt chart view.
Integrations include Google, Dropbox, QuickBooks, Microsoft Project, and more. However, it doesn't come with PDF or image markup tools.
Teamwork Pricing
The available plans include:
Free: Max of 5 users & 2 projects.
Pro: $12.50/user per month.
Premium: $22.50/user per month.
Enterprise: Custom pricing (contact sales).
Teamwork Pros & Cons
Pros:
Excellent client-facing tools.
Built-in time tracking, billing, & invoicing.
Supports email integration.
Many customization options.
Simple & intuitive design.
Unlimited collaborators on paid plans.
Cons:
Fewer integrations than many project management systems.
The free plan has limited options.
Prices can run high.
Not suitable for complex project management.
Asana: Best for Collaboration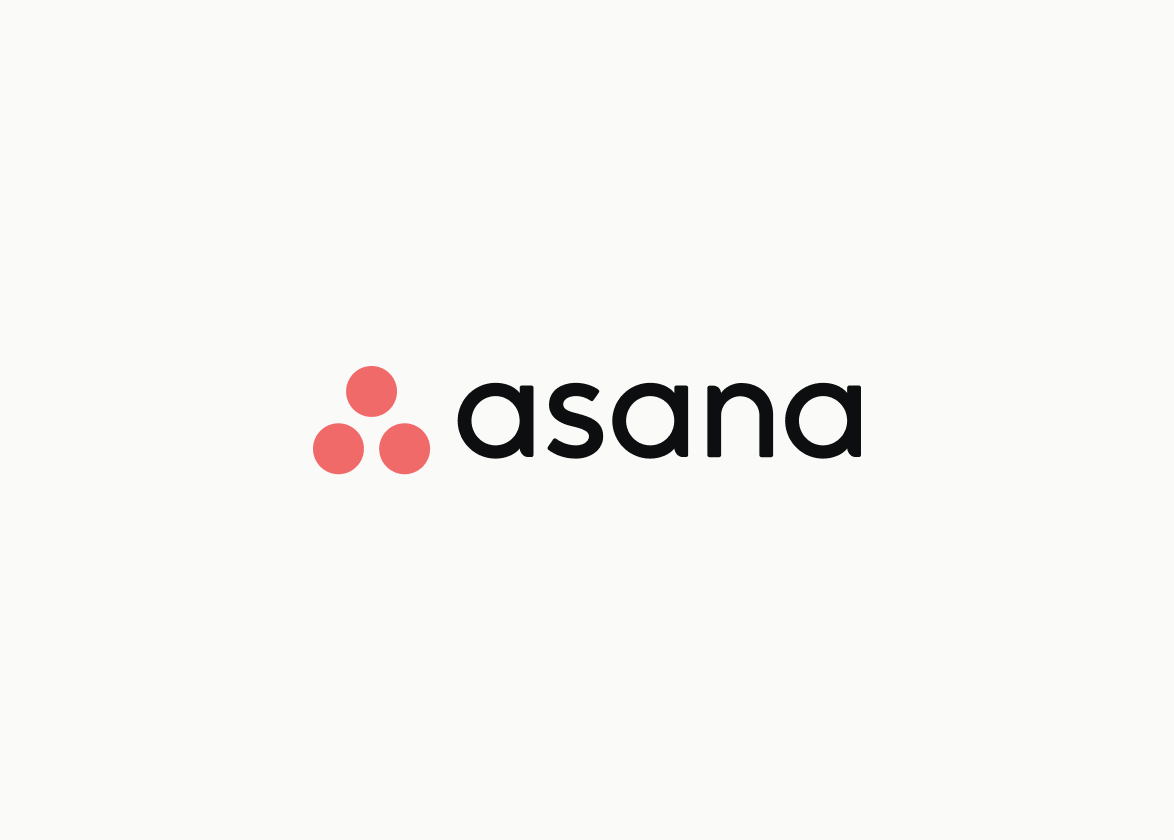 Asana is a project management software platform designed with collaboration in mind. It includes various tools to assist with communication across teams, departments, or with clients.
The interface is user-friendly and easy to learn. It provides a great deal of flexibility, and the dashboard includes an activity feed that simplifies seeing what team members are doing.
Asana's visual timeline is like a Gantt chart, highlighting tasks due and assignees and tracking progress over time. However, users must download separate software for a true Gantt chart. It also provides Kaban-style boards, calendars, workload views, and more.
Its communication tools include the ability to comment on tasks and projects and in-app chats for one-on-one or group discussions. Cross-team collaboration is built into Asana, so there's no need to duplicate tasks on separate boards.
While it has most of the project management features you could want, Asana also provides many integrations. Examples include Google Drive, Microsoft Teams, Outlook, DocuSign, Slack, Outplanr, and Unito.
Asana Pricing
Here are the pricing options for Asana:
Basic: Free.
Premium: $10.99/user per month.
Business: $25.99/user per month.
Enterprise: Custom pricing (contact sales).
Asana Pros & Cons
Pros:
Various built-in collaboration tools.
Cross-team and client collaboration.
Multiple communication tools, including direct chant.
Easy to use and intuitive interface.
Provides a free version.
Cons:
It is more expensive than some similar competitors.
It might have a learning curve despite a friendly UI.
Doesn't allow for multiple assignees on tasks.
No visual collaboration tools.
Limited features in the free version.
ClickUp: Best All-in-One App

ClickUp is a project manager application with powerful features that allow users to plan projects, schedule tasks, and manage resources in a centralized location. Its all-in-one approach aims to reduce the need to work across multiple applications.
The feature-rich platform includes task management, time tracking, team collaboration, mind mapping, Whiteboards for brainstorming, strategy planning, and more. The versatility of the application makes it ideal for remote teams.
Collaboration tools include real-time editing, mentions, calendar synchronization, and role creation. It includes project-tracking tools like Gantt charges, Kaban boards, checklists, and timelines.
The application really stands out for its agile Scrum tools. ClickUp provides features such as task progress boards, assignments, and automation tools for Scrum development.
While the app aims to be an all-in-one solution, it still provides over 1,000 integrations. Some examples include Slack, Microsoft, HubSpot, Salesforce, Timely, and Google Drive.
ClickUp Pricing
Here are the available pricing plans:
Free: The "free-forever plan" is feature-rich.
Unlimited Plan: $7/month per user.
Business Plan: $12/user per month.
Enterprise Plan: Custom pricing (contact sales).
ClickUp Pros & Cons
Pros:
Free forever plans.
Offers robust features for an all-in-one solution.
Excellent for remote teams and agile Scrum development.
Provides many customization and automation features.
It makes complex projects easier to manage.
Includes pre-built templates, many views, & over 1,000 integrations.
Cons:
Higher tiers can be expensive for small businesses.
Steep learning curve for new users due to feature availability.
The mobile app lacks some features and tools.
The reporting suite is limited to paid plans.
Airtable: Best for Enhanced Spreadsheets

Project managers who are used to working in Excel or Google Sheets will find a lot to love about Airtable. The project management software takes a spreadsheet approach but with enhanced features and pre-built templates specifically for managing projects.
While it's most well-known for its spreadsheet layout, users can access other views, including Kaban card stacks, Gantt timelines, galleries, grids, or calendars. It also includes ready-made scripts or extensions to visualize your project progression.
Integrations help power this software. It's compatible with various applications, such as Salesforce, Google, Facebook, Mailchimp, and Slack. The integrations allow businesses to pull data in directly for easier management.
Airtable Pricing
Airtable's available plans include:
Free: For individuals or very small teams.
Team: $20/user per month billed annually (or $24/month billed monthly).
Business: $45/user per month billed annually (or $54/month billed monthly).
Enterprise Scale: Custom pricing (contact sales).
Airtable Pros & Cons
Pros:
Excellent for spreadsheet users.
Outstanding mobile app for iOS or Android.
Multiple views are available.
Many integrations for data imports.
Provides advanced data management.
Cons:
The free plan has limited features.
Higher tiers can be expensive for small businesses.
Steep learning curve, especially without spreadsheet experience.
Automation features can be clunky.
Limited internal communication tools.
MeisterTask: Best for Kanban-based Project Management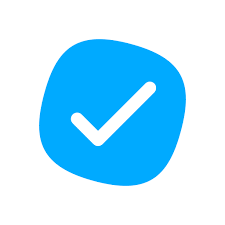 MeisterTask is a Kaban-based tool that helps users sort projects and tasks within a larger team. It provides a much more streamlined, tailored management tool.
The solution is user-friendly and straightforward to use, with an appealing layout. Each project is listed as a card on the dashboard, allowing you to move and access them easily.
It's highly customizable and provides good collaboration tools. Each user gets a centralized location to share files and ideas with the team. It also provides an activity stream for sharing updates, deadlines, and assignments.
MeisterTask is also great for Agile project management. However, there are more comprehensive solutions available.
MeisterTask Pricing
Here are the available plans:
Free variant: Unlimited users & projects.
Pro variant: $4.19/user per month.
Business variant: $10.39/user per month.
MeisterTask Pros & Cons
Pros:
Provides many customization tools.
Various integrations such as Slack and GitHub.
User-friendly, Kaban-based interface.
Easy collaboration tools.
Cons:
Not ideal for complex projects.
Mobile tools lack functionality.
Not as robust as similar competitors.
Celoxis: Best Value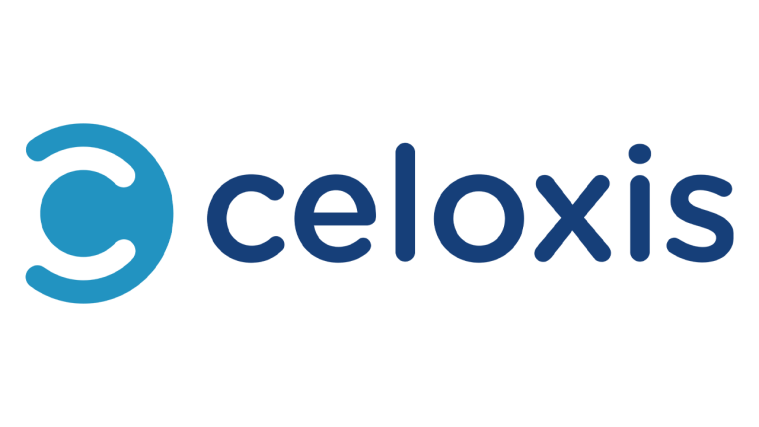 Celoxis is web-based project management software with powerful analytics capabilities and rich, interactive charts. It's the only option on this list that provides both a software-as-a-service (SaaS) solution and an on-premise solution.
The app provides ample reports and other tools for decision-makers or stakeholders. For example, users can not only track project progress, but it also includes scheduling and revenue forecasting tools.
As a comprehensive solution, it provides interactive Gantt charts and resource management. Celoxis's collaboration tools include projection discussions, mentions, comments, file sharing, and activity streams. In addition, most actions can be performed right from the dashboard.
Other standout features include a real-time project tracker, task management resources, timesheets, risks, to-dos, and project finances. Built-in integrations include Google Drive, Outlook, Microsoft Project, Excel, Salesforce, Jira, Slack, Trello, and more.
Celoxis Pricing
Here are the available plans:
SaaS: $25/user per month (min 5 users – 30-day free trial).
On-Premise: Custom pricing (min 5 users – 30-day free trial).
Celoxis Pros & Cons
Pros:
Provides excellent value for the available features.
Easy-to-use software with a short setup time.
Provides ample reports & tools for decision-makers.
Customizable widgets for groups or individuals.
Interactive Gantt chart.
Cons:
Doesn't provide a free version.
No invoicing or recurring billing options.
No automation for resource planning.
Complicated menu structure.
How can I choose the Best Project Management Software for my business?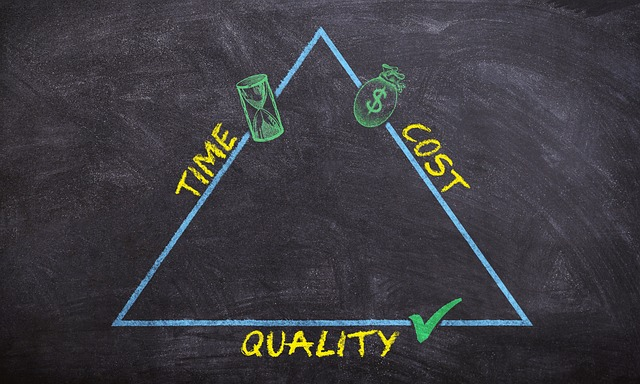 Choosing the best project management software for your business depends on the scope of the project, what tools you need, your budget, and your timeline. Project management needs for a small business differ from those of a large enterprise.
Here are some key considerations to help you choose the right project management software for your goals.
Essential Features
The first thing is to ensure the program contains the features you need. For example, working on a client project likely means you'll need invoicing and client communication tools. On the other hand, in-house software or app development likely means you'll need Kaban-style boards. Refer to the features list above to see what features you'll need.
Ease of Use
Complex, clunky, or poorly performing software can derail your project. The best solutions are easy to use, with a user-friendly interface, easy setup, and plenty of demos and solutions. Even if you're an experienced project manager or have coding experience, easy-to-use features can simplify and streamline project management, making your job easier. Here are some common features to look for that can make the process easier.
Templates: Project management templates are designed with best practices built in. You can apply a pre-built template to avoid the time-consuming manual setup process. Many solutions that include templates also allow you to customize them to your needs.
Learning Materials: Many project management solutions include guides and tutorials to help you expand your knowledge base. Several include a community center with answers to frequently asked questions, user issue forums, and more.
Project Management Apps: Solutions that include a mobile app version offer enhanced logistical opportunities, such as gathering and disseminating information. These apps also let you work from anywhere.
Automations: While setting them up can be tedious, software automations make complex tasks effortless by reducing manual inputs. Some software options come with pre-built automation recipes that save you time on manual setup. When properly implemented, automations can significantly reduce workloads.
Reporting and Analytics
As a small business owner or project manager, you must track project status to understand if you're on track or must make adjustments. Reporting features present key data to help you track success or identify issues.
When developing the project, consider your key performance indicators (KPIs). Next, consider the types of reports you'll need to measure KPIs. Look for project management solutions that include those types of reports.
Common KPIs include task completion rates, ROI, planned vs. actual hours and budget, variance in schedule, and planned project value. Reports that help evaluate these KPIs include project status, health, team availability, risk, variance, and timeline reports.
Customer Support
A solid customer support option helps ensure a glitch or error doesn't derail your project. Look for software companies that offer multiple support channels (phone, email, chat, etc.) and have good reviews for support.
Business Size
As mentioned, project management needs are different for small businesses than for large ones. For example, a large corporation might need project management software that spans globally with hundreds of users. A small business might only need a handful of users and one or two locations.
Understanding the different needs can help small business owners overpay for a solution that exceeds their needs. However, your needs might evolve as your business grows, so looking for a scalable solution is also a good idea.
Reviews
Examining customer reviews for your project management solution is always a good idea. You can look up reviews and ratings on watchdog sites like Trustpilot, the Better Business Bureau (BBB), or Google Reviews.
When looking at reviews, go beyond the ratings to see what customers actually have to say. A software company might have a high rating, but negative comments may regard an essential feature you need. Look for reviews from businesses similar to yours.
Frequently Asked Questions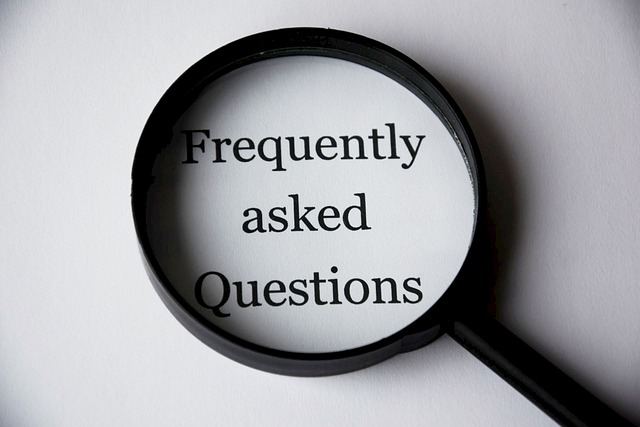 Here are the most common questions about the best project management software and tools.
How much does Project Management Software cost?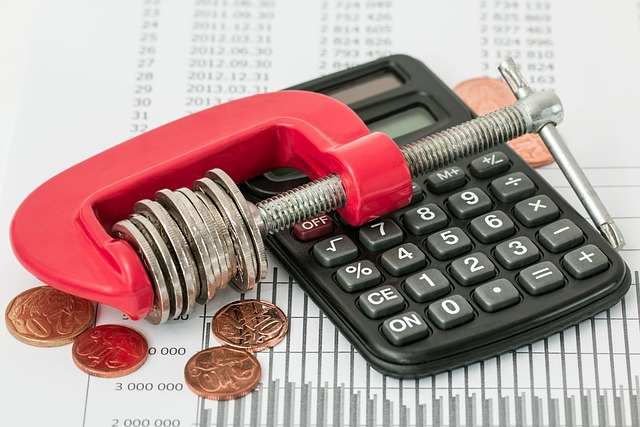 Project management software costs can vary significantly, but costs for most SMBs range between free and $30 per user per month. Many companies offer a 10%-15% discount for signing up for annual billing.
In addition, most project management software providers have tiered plans. The higher-end plans intended for enterprise solutions often have custom pricing models that depend on the company's needs.
Are there Free Project Management Software options?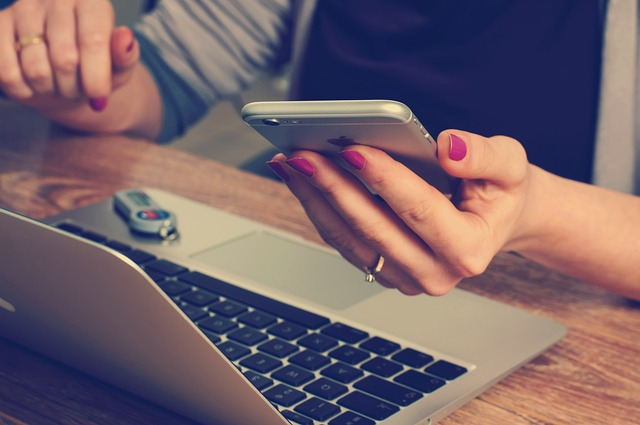 Yes, there are free project management software solutions, but most are only suitable for individuals or small teams. The best free project management options include either unlimited users or enhanced features. However, most are limited.
There are two types of free solutions.
Free Plans
A free plan is the most basic version of the software available. They usually limit you to 1-5 users and 1-5 projects. Users have much more limited features and functionality. Most free plans can suffice when starting out, but more complex projects require a paid plan.
Free Trials
Many companies offer a free trial (usually 30 days) for a paid plan. This can help you determine if the software works for your needs before you commit to paying. It's beneficial when using an annual billing model to save money since you don't want to be locked in for a year before knowing that the solution works for you.
Is Microsoft 365 Project Management Software?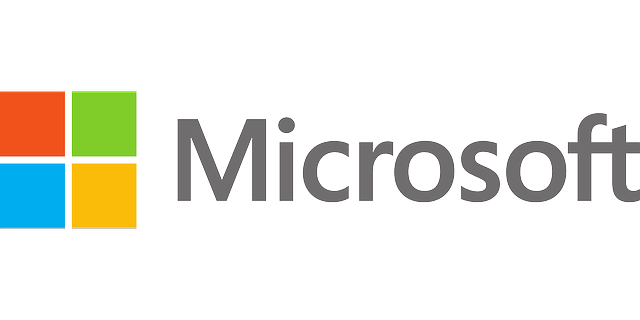 Microsoft 365 is the cloud-based version of the ubiquitous office software suite. It's excellent for anytime access and collaboration on various Microsoft Office products, but it's not designed for a visual view of your work, nor does it provide simple project management solutions.
You can still use it to manage a project, but it's much more of a manual process. For example, power Excel users can likely use the robust spreadsheet software to manually build charts and timeline flows. You can also use Teams for collaboration.
However, this tedious and time-consuming process often means spending more than paying for a prebuilt solution. Programs like Smartsheet essentially do that process for you and include enhanced tools and collaboration.
If you want to stick with Microsoft for your project management needs, consider Microsoft Project (aka MS Project or Project Professional). That's the software giant's official project management solution. It's comparable to many of the software options on this list, but it's generally more expensive.
Are there Financing Options for Project Management Software?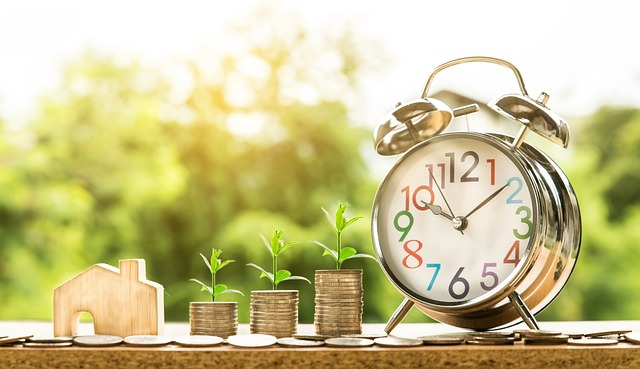 Yes, it's possible to get financing for project management software or other business needs. Most of these solutions are best for purchasing expensive on-premise software (usually a one-time purchase for thousands of dollars) or covering annual billing. Considering the costs involved, it's usually more practical to use a business loan to pay for the entire project, including software costs.
There are many business loans and alternative funding solutions to consider.
Business Line of Credit
Amount: $1k – $1 million.
Factor rates: 1% p/mo.
Term: Up to 36 months.
Funding speed: 1-3 business days.
A business line of credit operates like a credit card in some ways. You get a set credit limit and draw from it as needed.
You only pay interest on what you draw, and the credit limit replenishes as you repay it. This is known as a revolving line of credit.
Business lines of credit are excellent for covering unexpected costs or funding ongoing projects. You could use the credit line to help pay for the software and other project costs.
It can fill the gap between delivering project goals and receiving client payment from your invoice or implementing the end project to generate additional revenue. Just keep in mind that you'll still have to pay to make your minimum payments, and any balance that carries over month-to-month will accrue interest.
Equipment Financing
Amount: Up to $5 million per piece of equipment.
Factor rates: Starting at 3.5%.
Term: 1 – 10 years.
Funding speed: 3 – 10 business days.
While equipment financing is more often used for purchasing tangible assets and machinery, it can also pay for software. This solution would be more practical if you must buy the computers or other devices for project team members and make a one-time on-premise software purchase.
Business Term Loan
Amount: $10k – $5 million.
Factor rates: Starting at 1-4% p/mo.
Term: 3 months – 5 years.
Funding speed: 1 – 3 business days.
A business term loan is a traditional financing structure where you receive a large lump sum. You then repay the principal plus interest in fixed payments.
You can use business term loan funds for most business purposes, including covering software costs. Like a line of credit, you could use the loan proceeds to fund your project in its entirety and then repay it once the client pays you or the project you developed starts generating revenue.
Invoice Factoring
Amount: $10k – $1 million.
Factor rates: Starting at 1% p/mo.
Term: Up to 24 months.
Funding speed: 1 – 2 weeks.
Invoice factoring (aka accounts receivable factoring) could be a viable solution for businesses working on client projects. Sometimes, the gap between issuing an invoice and receiving payment can cause cash flow interruptions, impacting your ability to pay for project management software.
The invoice factoring process allows you to convert unpaid invoices into immediate working capital. The process involves working with a third-party factoring company that essentially purchases, or "factors," the invoice.
You receive a cash advance, typically 75%-95% of the invoice's value. The client pays the invoice directly to the factoring company, which then releases the remaining invoice amount, minus its fee.
Other Small Business Loans
You might also be interested in one of the following small business loan options:
Best Project Management Software for Small Business – Final Thoughts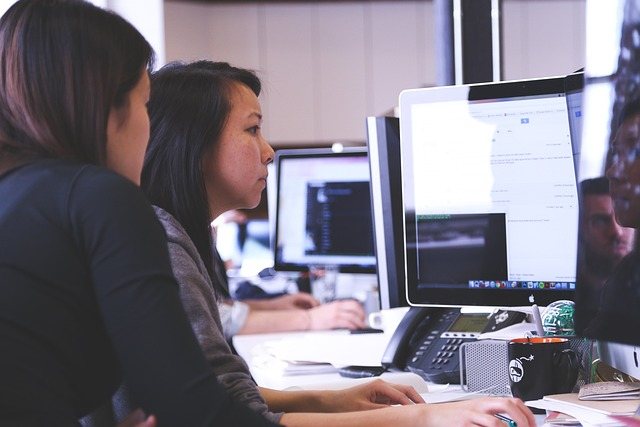 The best project management software programs include visual tools to easily track project status, collaboration tools, integrations, analytics, and reporting. The primary purpose of using one of these solutions is to streamline the process by increasing efficiency, keeping all team members working in a centralized location, and accounting for all project aspects to ensure nothing falls through the cracks.
Choosing the best program for your business depends on your specific project needs. For example, working on a client project likely means you'll need more built-in tools for invoicing and sharing project status with third parties. Developing an in-house software program, such as providing SaaS products to customers, likely means using a Kaban-based project.
Consider your needs and list out the essential features that you need. Then, consider your budget. Look for project management solutions that include the essential features and ensure you can afford the costs.
It would be best if you also looked at customer reviews. A project management software product might seem like it will work, but it would be best to confirm it with reviews. You should also look for products that offer free trials so you can test-run it before committing to paying.
Contact us if you have more questions about project management software or to apply for a small business loan. Our alternative business funding experts can help you find the best financing options for your project goals.