"Trying to manage a project without project management is like trying to play a football game without a game plan" – K. Tate.
Reread these lines if you're still using post-it notes or to-do lists stuck on your desk to manage your projects.
It simply won't work, especially when your workload and pressure start to rise.
That's why businesses today are relying on project management tools for effective and efficient business task management. But, finding the right one that suits your team is a task in itself.
It'll probably be more challenging than choosing your next Netflix series to binge-watch on weekends. However, the benefits of using a project management tool to manage projects and track progress are worth it.
To make your life easier, we're listing our top five project management tools to help you make an informed and quick decision and we'll answer the following questions as well: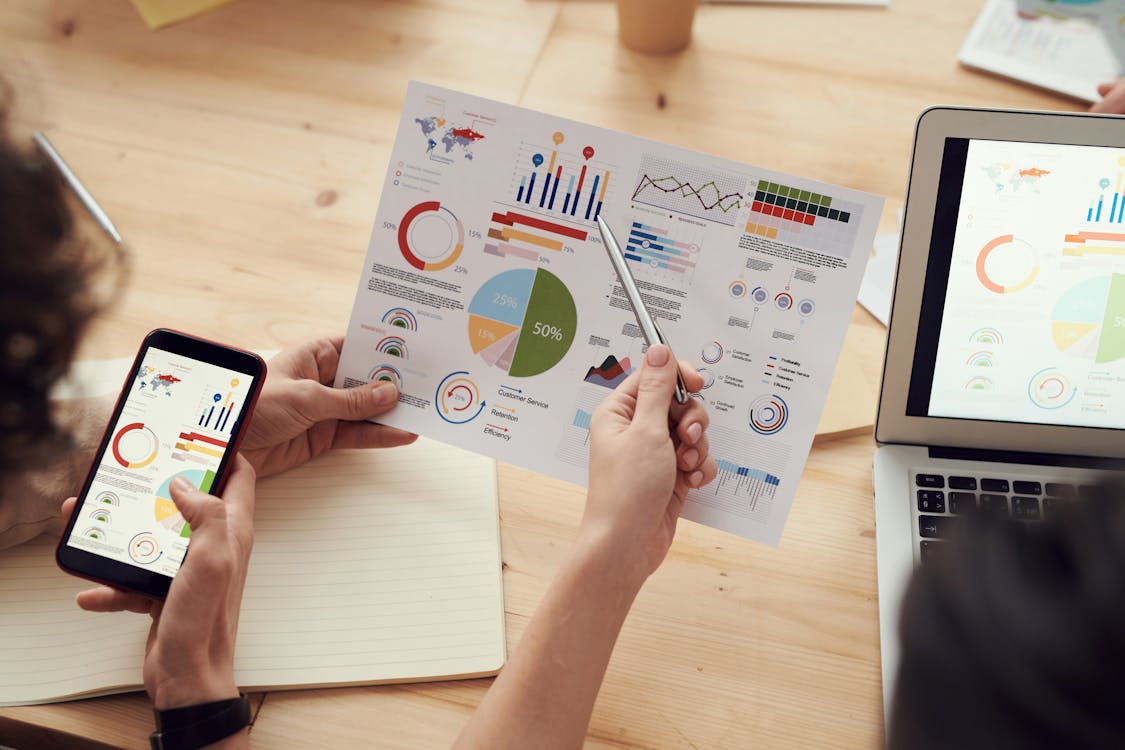 What Are the 5 Best Project Management Tools For Your Business?
Here are five key project management tools that will help you work more efficiently. After hours of research and personal use, we've curated this list. So, give our selections a look to effectively manage all your projects.
Slite – The perfect tool for developing a statement of work
In this ever-changing digital world, no one prefers creating and submitting paperwork. Even companies prefer digital project plans, invoices, and statements of work (or SoW's) to streamline processes, keep track of project timelines and ensure no document gets lost.
And, one of the most important documents is an SoW. It's the first step in project management because it outlines your project's work requirement and details timelines, deliverables, and project-related activities. Creating an SoW for high stake project may be a little challenging, especially if you're new in this field.
That's why businesses turn to Slite that is the best project management software for creating an SoW. Slite provides a statement of work template to ensure your next project doesn't miss a single deadline.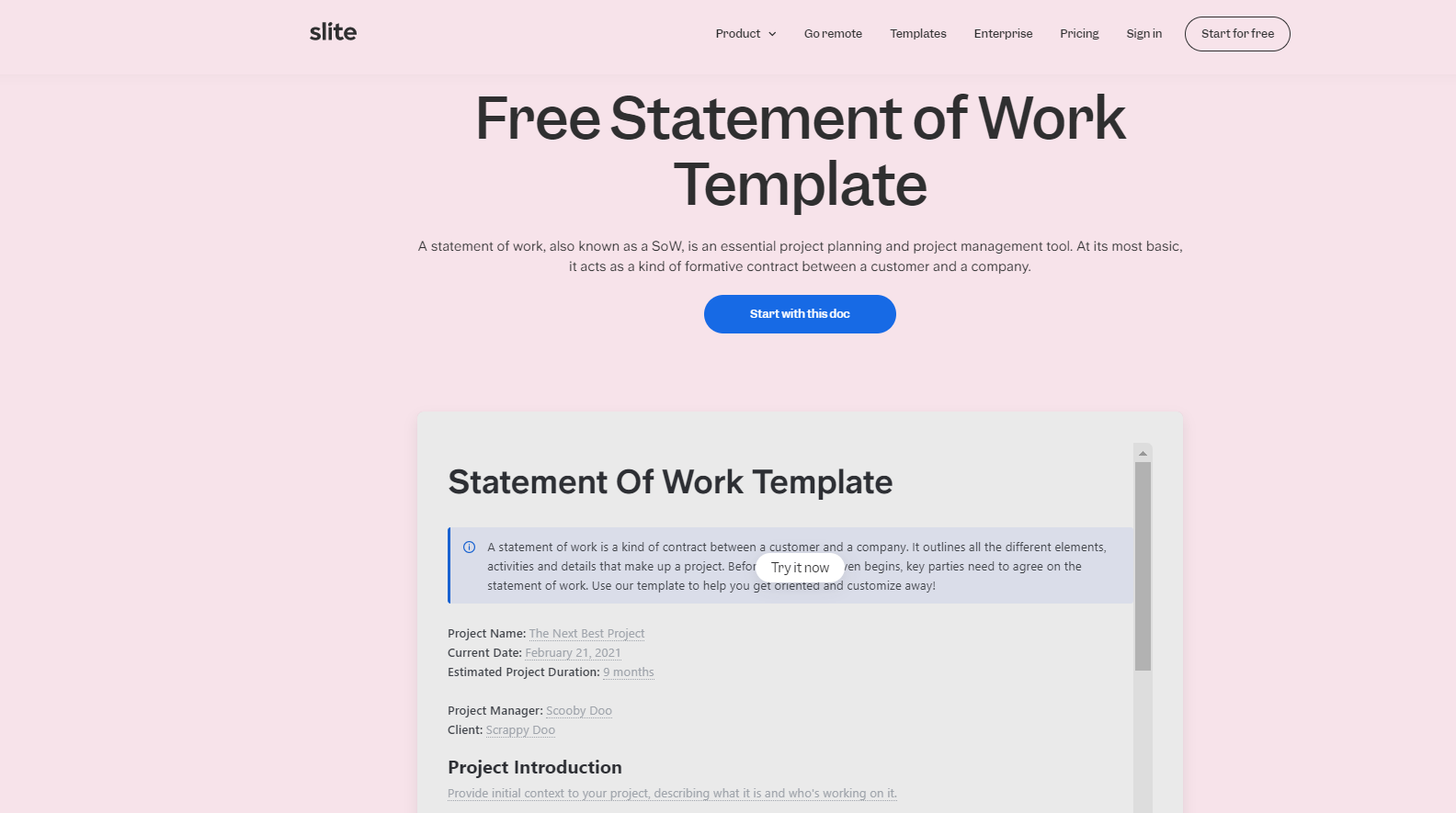 Key features
Integrates element like videos, images, or links in your SoW.
Creates an SoW free from ambiguity
Provides a secure space to store your SoW and other project-related information
Allows collaboration and file sharing from any location and
Allows writing of excellent project documentation
Offers many customizable documentation and project templates
Takeaway: It's a must-have project management tool in your toolkit because, without an SoW, your business may seem lost in the pool of the project management world.
Piktochart – Best visual project management tool
With humans processing images in a matter of just 13 milliseconds, it proves that humans, including your team members and clients, are visual learners.
Such tools implement visuals into work processes and rely on visuals to create project timelines, manage your project pacing and milestones from inception to completion, and keep your project team up-to-date in real-time.
One such effective visual project management tool is Piktochart. Using Piktochart's free timeline maker, you can create a visual timeline for your upcoming project. These timelines ensure you never miss a deadline.

Key features
Brings your team members to one location
Ensures you summarize and display data creatively
Create compelling and eye-pleasing presentations, posters, flyers, reports, and social media
Streamlines work management
Offers brand customization tools
Takeaway: It's your one-stop destination tool because it provides all benefits of both intuitive visual designing and a great project management tool.
Asana- Organize tasks and workflow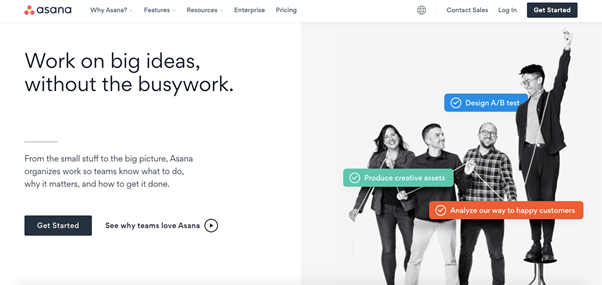 Organizing is the golden key to a successful project, and that's precisely what Asana is renowned for. This cloud-based intuitive project management tool focuses on improving your project outcome. Its ever-rising popularity stems from its user-friendly interface that helps in managing complex projects.
More than anything else, it helps your project teams to streamline their workflow so that project managers can focus on big things like project planning, task management, and other important aspects of your projects.
Key features
Allows you to create visually appealing Gantt charts
Helps to plan out workflows, visualize projects, and spot potential issues with Kanban boards
Creates a dynamic calendar to plan and structure all your projects
Ensures proper resource management
Takeaway: It's a project management tool that can make a significant difference to your bottom line. So, do try out Asana's free plan before making a final decision.
Zoho Projects -Streamline your workflows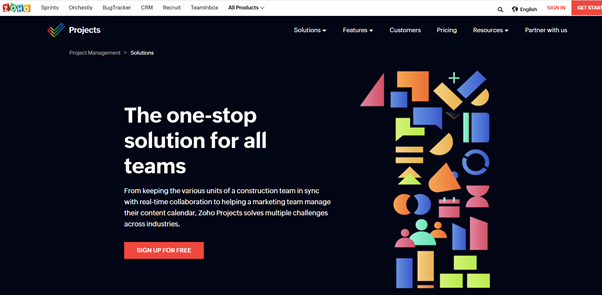 Teams can spend hundreds or even thousands of dollars on a project management software yet fail to achieve the desired efficiency. Why?
Many of the online project management tools cannot manage advanced and multiple projects. For all such businesses and teams, Zoho Projects is probably the best available solution.
Setting up your project is easy because this web-based project management tool has room to create and efficiently manage your complex projects. This tool provides refined control over recurring tasks, sub-tasks, and dependencies. You can perform various activities like task tracking, project planning, resource management, and tracking project budgets.
Key features
Visualize projects using Gantt charts
Offers time tracking feature that records the time each team member spends on every task
Provides features of team collaboration software
Ensures task management and task automation
Allows you to check your project progress
Takeaway: It's a low-cost project management platform with an array of features you cannot afford to overlook.
Microsoft Project – The user-friendliness of spreadsheets

One of the most popular project management tools is the Microsoft Project or MS Project, developed and sold by Microsoft. This tool is specially designed for project managers to take complete control over projects and track all their projects' progress.
From managing different task lists to managing multiple projects and large initiatives, it's a project management software that can make you a powerful boss of any project.
Key Features
Provides Kanban boards to manage workflow and status
Offers Gantt charts for project scheduling
Ensures collaboration with team members
Allows task tracking
Ensures proper resource allocation and resource management
Of all the features, one noteworthy feature is that you can integrate with other Microsoft products like Skype, Sharepoint, and Office 365.
Takeaway: Microsoft Project has a similar interface to other products – it's easy to use, adapt, and doesn't require much training.
How To Choose the Best Project Management Tool
With thousands of project management tools available in the market, each boasting to bring a revolutionary change to your project management team, it becomes challenging to make a choice.
Project managers and creative teams often buy task management tools only to find that they are the only ones benefiting from it. At the same time, other team members have completely stopped using the tool and have switched back to the to-do lists for managing projects and time tracking.
You wouldn't want this to happen to your team.
Therefore, when shopping for online project management tools, ensure it satisfies two main requirements:
Have all project management features desired and required by a project manager
Task management tools should be user-friendly, intuitive, and useful for team members to continue using
Well, this is easier said than done!
To ensure your project management teams find a tool particular for their business needs, focus on these steps:
1. Understand the need for a project management tool
Identify all your teams' current problems and pain points, including your creative and software development teams. Some possible problems your team may be facing can include:
Manage multiple projects
Missed deadline due to lack of organization and task lists
Too many meetings
Lack of communication
Uneven workload in your project team
No centralized place to share or upload documents
Too much time is spent on searching for project information
No time tracking per task
Understanding these problems helps you select a tool that solves all of these problems. If a tool doesn't check all these boxes, remove it from your shortlist because you will only waste money on it.
2. Evaluate the features
While some online project management tools offer a range of features, others may offer only a handful of them. As the number of features increases, so will the cost. So, when searching for a tool that increases the pace of your marketing projects, look for these features:
Team collaboration (Communication, online meetings, project management)
Task management (task lists, prioritize tasks, Kanban boards)
Planning and scheduling (project planning, build roadmaps, create Gantt charts, manage project requirements)
Time tracking (time tracking, expense tracking)
Workload and resource management (allocate resources, assign tasks, balance workload, track project budget)
Document management (file sharing, document repository)
3. Consider your budget
Some of the best project management tools have paid plans that may cost hundreds of dollars each month depending upon how many users per month, while others may cost considerably less.
So, weigh your options and choose the right business management tools based on your budget.
4. Test the project management tools using a free plan
Most of the best project management tools offer both free and paid plans. So, before spending any dime on paid plans, test out a tool's free plan based on features your project requires.
5. Test other project management tools
Don't stop with the first project management software that you come across. Do your research, read reviews and ask others for recommendations.
Exploring and getting hands-on experience using a tool to manage projects is better than watching a demo or reading a tutorial.
As most of these management tools offer free usage up to five users, ask your team members to join you in your testing process.
Before finalizing any tool, test at least two or three other tools because once you purchase a plan and implement it in your team, it becomes difficult to retract things.
6. Get feedback from your team
After testing the online project management tool, get feedback from your colleagues. Ask them whether they would be using it for future projects online. This is important because if your team isn't ready, there's no point implementing it. Honest feedback can help you in effective project management.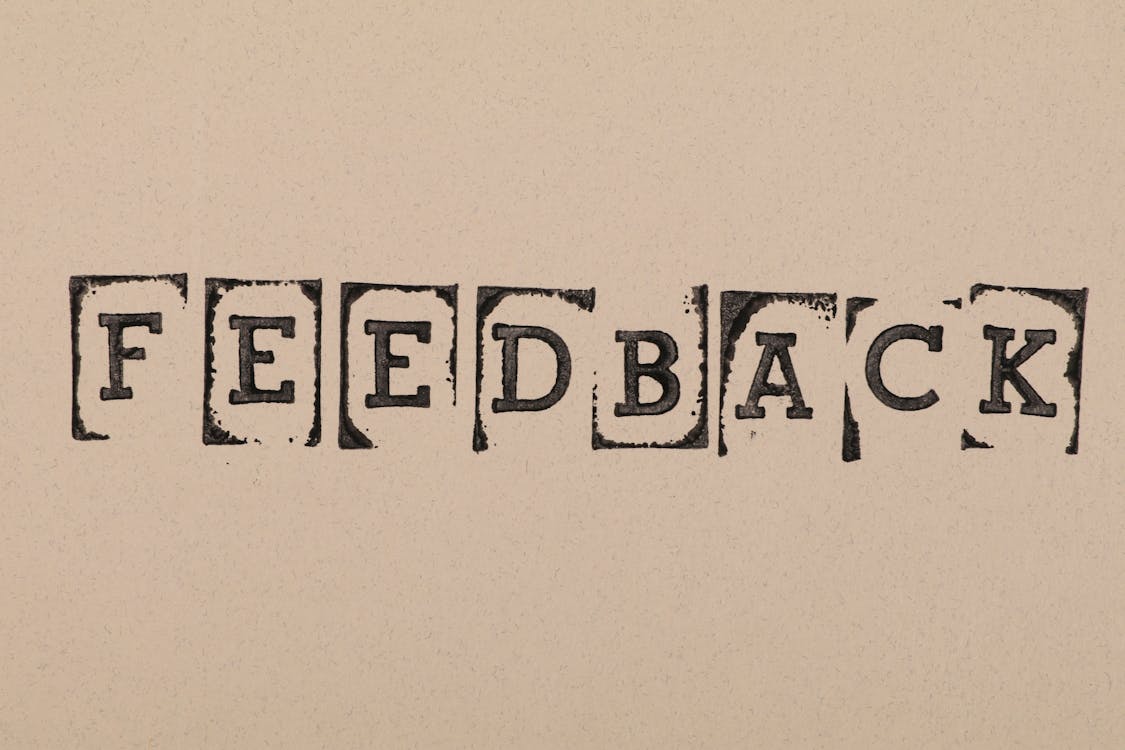 7. Purchase the best project management tool
After receiving feedback on the features of your shortlisted tool, it's time to purchase one that receives maximum thumbs up from your team.
Based on features like project management, task management, and resource management, buy a project management tool at least for 2-3 teams.
As most tools are purchased based on the number of users, purchasing them for a small team makes sense.
Once your small team finds it useful and worthwhile, you can purchase it for other teams based on their requirement.
8.Implement the project management software
Congratulations! Based on your and your team's work, you've managed to purchase the perfect tool for your business needs.
But don't get excited too soon. Why?
The tough part comes now – implementation.
Because most human beings are resistant to change, implementing a project management tool in your team's daily workflow won't be easy. Whether your team handles a single task or multiple projects, they'll be hesitant to move out of their comfort zone.
So, have a plan in place to roll out your project management tool to some, if not all, of your projects.
9. Analyze your results after few months
Once you've implemented software and trained your team, it's probably time to look back at how your project management tool helped streamline your process and to what extent it improved your workflow.
So, have regular check-ins with your team and learn how they're using the project management tool and how that tool is making their projects online easier.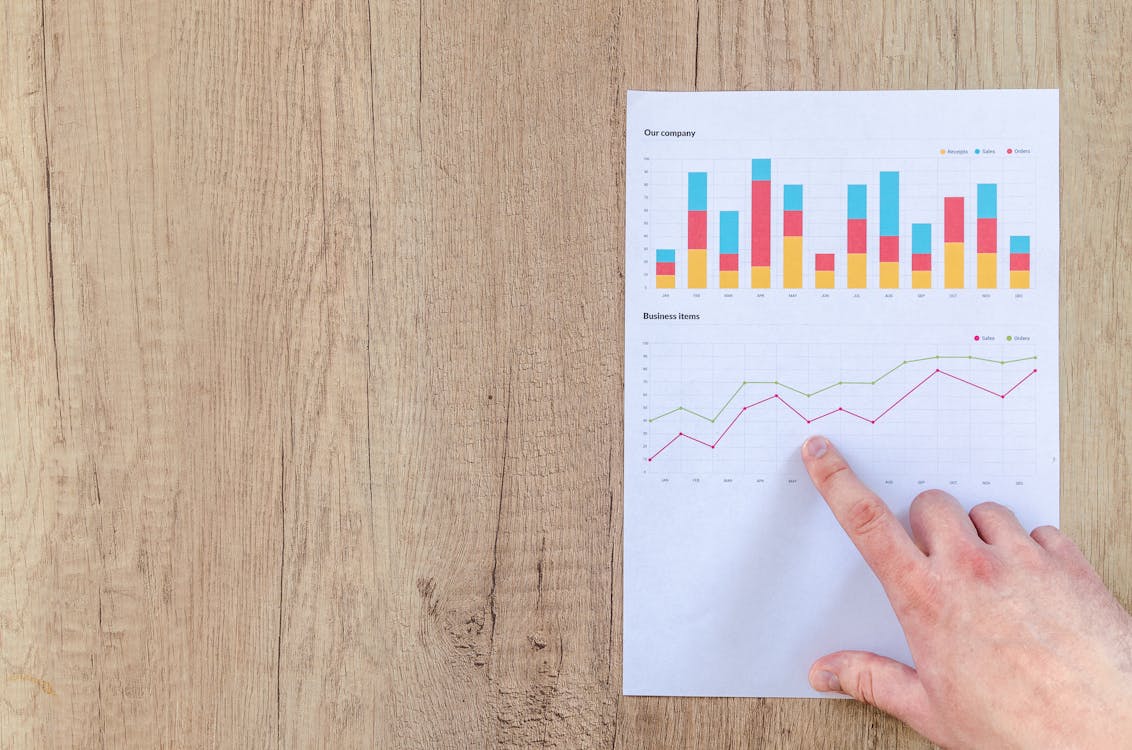 What Are Some Key Project Management Tools?
While the functionality of every project management tool may vary from company to company, certain tools can help you achieve desired team efficiency and business productivity without compromising on the quality of work. Some tools widely used by project managers are:
Slite
Piktochart
Asana
Zoho Projects
MS Projects
What is the Best Project Management Tool?
It's not always easy to efficiently manage all your projects online. But with the right set of tools in your tech stack can save you time and ensure you take your workflows up a notch.
The best project management tool is the one that helps you collaborate and manage tasks, provides visual task management in Kanban board, will track time of team members, helps with resource allocation, and helps you complete projects on time without overshooting your budget.
What Are the Five Project Management Techniques?
As you know, the world of project management is vast and covers almost every industry and thus requires various skills to complete all your projects.
But one thing remains common to this diverse field – the techniques that tie every project and helps managers achieve success. The five widely used project management techniques are:
1. Work Breakdown Structure (WBS)
WBS transforms all big project activities into small and manageable tasks your team can easily understand and implement.
2. Gantt Charts
These charts help you plan, schedule and manage multiple projects. With Gantt Charts, you can plan sprints and milestones while scheduling your team's work and comparing your planned versus actual project timelines.
3. PERT project management
PERT stands for Program Evaluation and Review Technique. This technique primarily helps in time estimates. Using WBS, the PERT technique breaks down tasks into detailed activities and puts that into the Gantt Charts to identify interdependent activities.
4. Kanban Board project management
One of the simplest project management techniques is using a Kanban board to manage all your projects. This technique creates three columns: To-do, Doing, and Done.
Your team members can shift one task from one column to another as they finish, and it helps you manage unlimited projects.
5. Critical Path Methods (CPM)
CPM requires you to construct project models, including a list of all tasks duration required to complete your project and the potential dependencies, tasks, endpoints like deliverables and milestones for a given project.
Wrapping Up
Talk to anyone, and they will tell you that these tools are just digital pieces of technology. It's how to implement and use them that makes a difference.
With 46% of organizations not collaborating well on projects, it comes as no surprise that close to 49% of those organizations have seen a project fail in the last 12 months.
That's the power of project management tools.
So, when shopping for a tool to manage multiple projects, look for one that fits your business requirement. There is no one-size-fits-all tool because what may work wonders for your competitor may prove determinantal for your business.
After thorough research and reading different reviews, we've listed some of the best project management tools. Do explore them!
While all these task management tools bring something unique to the table, our favorites are Piktochart and Slite because of the cost and features these project management tools have. Interestingly, both these tools are affordable and great for businesses that are just starting
Which project management tool are you planning to use for your upcoming project?