What is the SBIR program?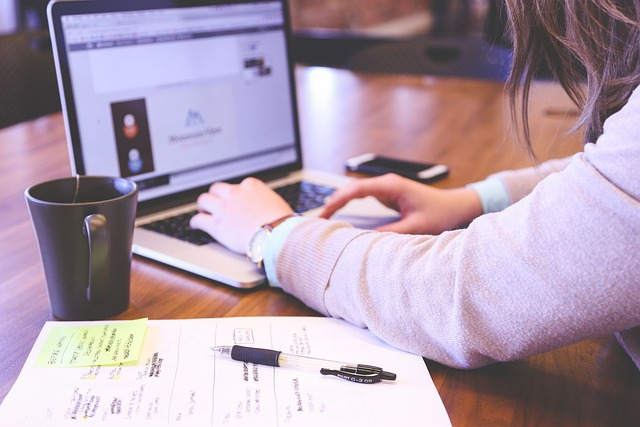 The Small Business Innovation Research (SBIR) program helps connect technology-focused enterprises with federal research and development (R&D) programs. Through the program, small business owners can gain funding for their innovative ideas through grants or contracts.
Program goals include:
Stimulate technological innovation.
Meet federal research and development needs.
Encourage participation and foster innovation by women and socially or economically disadvantaged entrepreneurs.
Boost private-sector commercialization from federally funding R&D innovations.
Increase private sector commercialization.
Essentially, the program helps small businesses leverage federal research and R&D to develop innovative technology solutions with commercial viability. The small business retains full rights to any IP developed in the program, and the government doesn't take any equity in the company.
The awards are highly competitive. There are 11 government agencies that participate in the program. Potential participants must identify the appropriate agency for their concept and apply to the specific office where there's an opportunity. Innovations derived from the programs must have a commercial application.
What is the STTR program?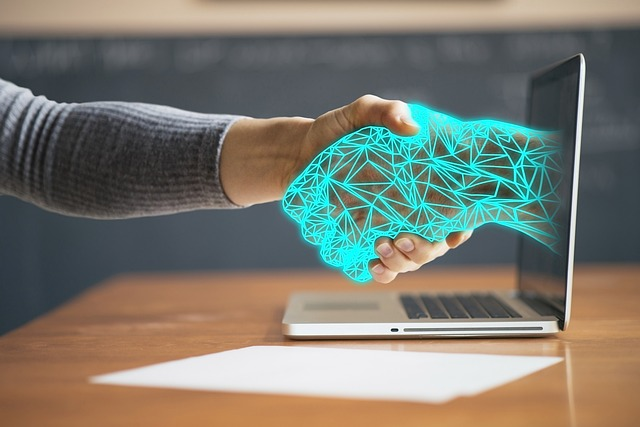 The Small Business Technology Transfer (STTR) program follows many of the same processes and goals of SBIR. The critical difference is that the small business must partner with a nonprofit research institution.
With SBIR, the small business must employ the project's principal investigator (PI). With STTR, the PI can work for either the small business or the nonprofit. The nonprofit must be located in the US and be one of the following:
A nonprofit college or university.
A domestic nonprofit organization.
A federally funded R&D center (FFRDC).
Who is eligible?
To be considered for these government programs, businesses must meet some basic eligibility requirements. Your business must:
Be a for-profit enterprise.
Have fewer than 500 employees.
Be owned and controlled by US citizens or permanent residents.
Any business applying must register with the SBIR/STTR Company Registry. Additional requirements might apply. You can review the SBIR's complete eligibility requirements.
How do SBIR & STTR programs work?

If you run a small business and have a concept for a technological innovation, you can submit a proposal to the appropriate agency to pursue funding opportunities. Here is a breakdown of the process.
Agencies Post Solicitation
When a participating government agency has an opening for an SBIR or STTR grant or contract, it posts the solicitation on its website. You should review the full solicitation carefully.
You want to ensure you meet the eligibility criteria and avoid any administrative mistakes that could impact your proposal. Give yourself enough time to create a detailed proposal, but you must submit it before the closing date. Small businesses conduct extensive research on the topics.
Submit Your Proposal
Develop your proposal according to the solicitation guidelines. You will submit the proposal directly to the respective agency. Some agencies might have an online submission portal, while others require you to submit it through the mail.
Review
The participating agency will review the submission. Review times vary, so check with the agency or solicitation. The rigorous review process includes valuable feedback that could help refine your idea.
The Agency Awards Funding
If selected, you will receive funding for your proposal. The funding might not cover all R&D needs, so be strategic in how you use it.
Phases
SBIR and STTR programs have three phases:
Phase I: Establish the merit of the business's idea. This includes establishing its feasibility and potential for commercialization. Phase I results determine funding for Phase II. Phase I awards are between $50k-$250k for 6 months (SBIR) or 1 year (STTR)
Phase II: Continue the R&D efforts from Phase I. Awards are typically $750k for 2 years (both programs). Phase II usually requires submitting another proposal to extend the project.
Phase III: The small business uses the R&D efforts from Phases I and II to pursue commercialization efforts, where appropriate. There is no funding for this stage.
Some states and agencies offer a "Phase 0" program, which provides funding for the proposal. Check with the agency or solicitation to see if there are Phase 0 options.
Frequently Asked Questions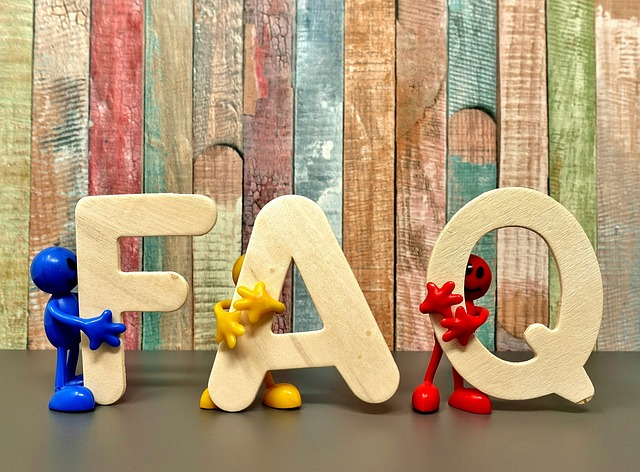 Here are some of the most common questions about SBIR and STTR programs.
What government agencies participate?
Any government agency with an extramural budget of over $100 million for R&D must set aside 3.2% of the budget for grants and awards. Most governmental departments include multiple offices that handle reviewing and approving proposals. Funding takes the form of either grants or contracts.
Let's review the agencies and amounts available.
Department of Agriculture
Total SBIR budget: $32 million.
Award type: Grants.
Phase I grants: $100k.
Phase II grants: $600k.
The Department of Agriculture provides funding for 10 topic areas. The program supports forest resources, plant and animal production and protection, conservation of natural resources, food science and nutrition, rural development, aquaculture, biofuels, biobased productions, and small and medium-sized farms.
Department of Commerce (DOC)
Total SBIR budget: $15 million.
Award type: Grants.
Phase I grants: $100k.
Phase II grants: $400k.
The Department of Commerce processes SBIR and STTR programs through the National Institute of Standards and Technology (NIST). Each year the NIST issues a Notice of Funding Opportunity (NOFO) for Phase I proposals. Phase II proposals are only accepted from participants who completed Phase I. The funds support technical topics that advance the missions of the NIST or National Oceanic and Atmospheric Administration (NOAA).
Department of Defense (DOD)
Total SBIR/STTR budget: 1.9 billion.
Award type: Contracts.
Phase I contracts: $50k-$250k.
Phase II contracts: $800k-$1.83 million.
The DOD is the largest participant in SBIR/STTR programs. More than half of DOD awards go to firms with 25 or fewer employees, and 20% go to women or minority-owned businesses.
The DOD's priority areas are:
5g technology.
AI/Autonomy.
Biotechnology.
Control and communications.
Cybersecurity.
Directed energy.
Hypersonic.
Microelectronics.
Network command.
Nuclear.
Quantum sciences.
Space.
And more.
Department of Energy (DOE)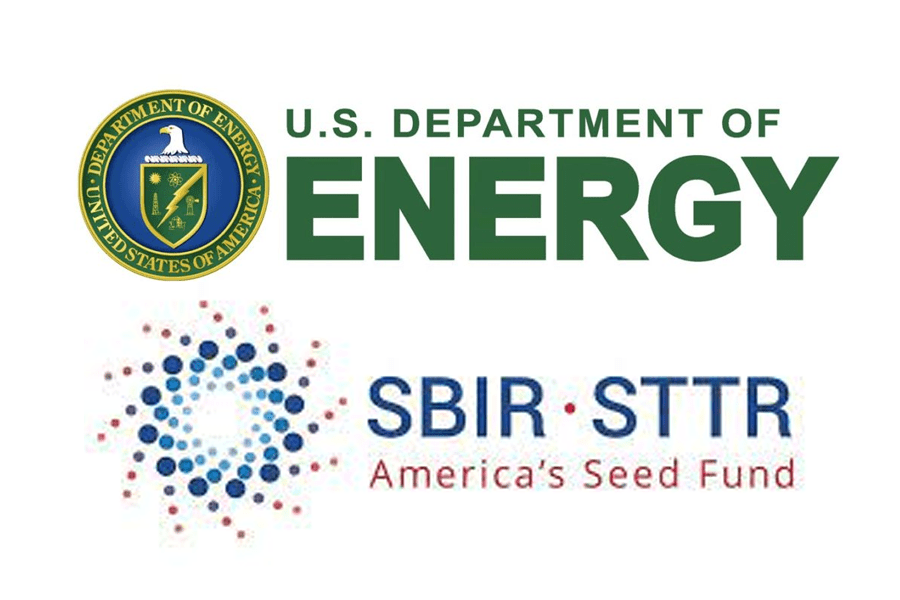 Total SBIR/STTR budget: $315 million.
Award type: Grants.
Phase I grants: $200k.
Phase II grants: $1.6 million.
The DOE has 13 program offices that collaborate on SBIR/STTR programs. Each office sets priorities for institutional mission and program goals. The programs offer funding spanning research areas of more than 60 topics with over 250 subtopics that advance the DOE mission.
DOE research areas include:
Energy production.
Energy use.
Fundamental energy sciences.
Environmental management.
Defense nuclear nonproliferation.
Department of Education (ED)
Total SBIR budget: $10 million.
Award type: Contracts.
Phase I contracts: $250K.
Phase II contracts: $1 million.
The Department of Education administers the SBIR program through its research office, the Institute of Education Sciences (IES). The program helps to fund new technology products for student use. In addition, projects could develop technology innovations for educator use, students with disabilities, or teachers in early intervention or special education settings.
Health and Human Services (HHS)
Total SBIR/STTR budget: $1.2 billion.
Award type: Grants.
Phase I grants: $275k.
Phase II grants: 1.83 million.
HHS SBIR and STTR programs fund health, life science, and biomedical discoveries that could impact the lives of patients and their families.
Department of Homeland Security (DHS)
Total SBIR budget: $18 million.
Award type: Contracts.
Phase I contracts: $150k.
Phase II contracts: $1 million.
The Department of Homeland Security supports a full spectrum of SBIR initiatives. The department's Countering Weapons of Mass Destruction Office (CWMD) also runs an SBIR program that focuses on the office's needs.
Funds help to innovate technologies that support:
Border and maritime security.
Chemical and biological weapon defense.
Critical infrastructure and resilience.
Cybersecurity.
Explosives detection and aviation security.
First responders.
And more.
Department of Transportation (DOT)
Total SBIR budget: $9 million.
Award type: Contracts.
Phase I contracts: $200k.
Phase II contracts: $1 million.
The DOT conducts an SBIR program that supports transportation improvements. Eight agencies within the DOT conduct SBIR initiatives:
Federal Highway Administration (FHWA).
Federal Highway Administration (FHWA).
Federal Motor Carrier Safety Administration (FMCSA).
Federal Railroad Administration (FRA).
Federal Transit Administration (FTA).
National Highway Traffic Safety Administration (NHTSA).
Office of the Assistant Secretary for Research and Technology (OST-R).
Pipeline and Hazardous Materials Safety Administration (PHMSA).
Each office publishes research topics that meet a high-priority transportation need or innovation.
Environmental Protection Agency (EPA)
Total SBIR budget: $5 million.
Award type: Contracts.
Phase I contracts: $100k.
Phase II contracts: $400k.
The EPA's SBIR program funds research and innovation to advance the agency's goals. Each year it publishes solicitations on topics related to:
Clean and safe water.
Air quality & climate.
Homeland security.
Circular economy/sustainable materials.
Safer chemicals.
Risk assessment.
National Aeronautics and Space Administration (NASA)
Total SBIR/STTR budget: $174 million.
Award type: Contracts.
Phase I contracts: $150k.
Phase II contracts: $1 million.
NASA's robust SBIR and STTR program offers topics in 17 technology areas, including propulsion systems, robotics systems, communications, orbital debris, and more.
National Science Foundation (NSF)
Total SBIR/STTR budget: $215 million.
Award type: Grants.
Phase I grants: $275K.
Phase II grants: $1 million.
Funds almost all technology and market sectors except clinical trials.
What is the SBA's role in SBIR and STTR?

The US Small Business Administration (SBA) coordinates the SBIR and STTR programs to help businesses secure grants with participating government agencies. The agency provides oversight and guidance.
One of the SBA's duties is surveying and monitoring participating agencies and reporting to congress. The SBA develops and provides policy and program guidance. It is also responsible for maintaining all data and information for the SBIR.gov platform.
The SBA leads nationwide efforts to increase outreach, training, and the support ecosystem. It aims to increase participation with both private and public support.
The SBA manages the Federal and State Technology (FAST) Partnerships Program and the Growth Accelerator Fund Competition. These programs seek to advance the SBIR support system, including SBA field offices, R&D agencies, state economic development offices, universities, and resource partners.
Are there any real-world SBIR success stories?
Some companies and businesses that participated in SBIR or STTR programs include:
23andme.
illumina®.
enchroma.
Sonicare.
Biogen.
Symantec.
Qualcomm
And more.
You can review SIBR and STTR awards and winning companies on the SBIR website.
SBIR and STTR Final Thoughts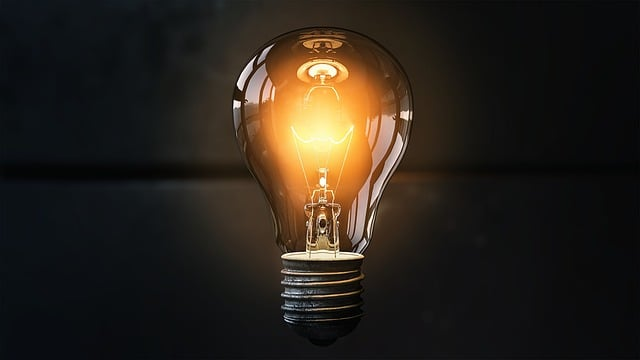 The SBIR and STTR programs are substantial opportunities for qualifying businesses to leverage R&D and government funding to turn technical and energy ideas into viable commercial enterprises. The programs are highly competitive, but you should pursue them if you have a strong vision.
It takes some time to research available opportunities as you must check each participating agency's website. And sometimes, you'll need to drill down to the specific office that produces a solicitation for a topic that aligns with your business goals.
Most programs run annually. Each sets a timeline for submission. If you want to take advantage of one of the programs, ensure you give yourself enough time to produce a proposal before the submission deadline.