Last May, The Small Business Finance Association announced the creation of the SFBA Broker Council. To quote PR newswire, this new initiative aims to bring together "responsible brokers that serve small businesses to focus on creating best practices." Among the 3 co-chairs selected to lead the SFBA Broker Council was none other than United Capital Source CEO Jared Weitz.
At the time, Weitz could only provide a brief statement of his goals and responsibilities as co-chair. Earlier this month, however, he had the opportunity to elaborate at San Diego's deBanked Connect, where members of the business financing industry gathered for a night of education, inspiration, and networking. Weitz, whose illustrious career has been covered by deBanked magazine several times, was one of the event's guest speakers.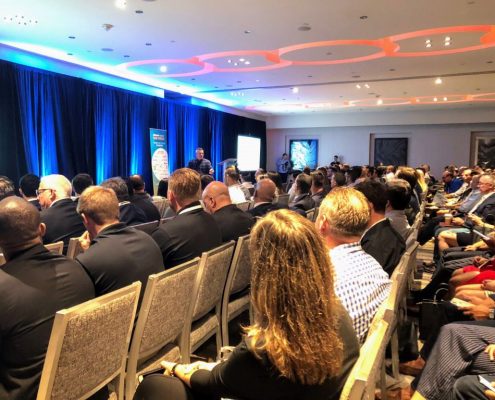 With Great Power Comes Great Responsibility
The speech began by recapping the ongoing evolution of the business financing industry.
"When I look at our industry, I see how much we have all 'grown up,' "Weitz said. "I see institutional investors, PE Firms, and Depository banks all getting involved in one way or another. I see our industries funding numbers jumping year over year from 5b to 7b to 10b plus. I see an industry that started only doing MCA's off a credit card to split at 4,6, and 9-month terms morph into a giant in the space of alternative finance."
Weitz also marveled at the dramatically shortened time it now takes to fund a business line of credit (1 day), accounts receivable factoring (3 days), and even an SBA Loan (a few weeks), which previously took at least 2 months to close. This was followed by a shift towards the inevitable need for additional rules and regulations. With all these new capabilities at their fingertips, companies like United Capital Source must make sure they know their limits and are always perceived as trustworthy partners.
"Many of our funding partners have taken steps to ensure they're acting within guidelines. I've seen smart box's now showing full fee disclosers on the loan products and LOC products. With CA trying to impose new guidelines on the lenders, at what point does it trickle down to us as brokers?"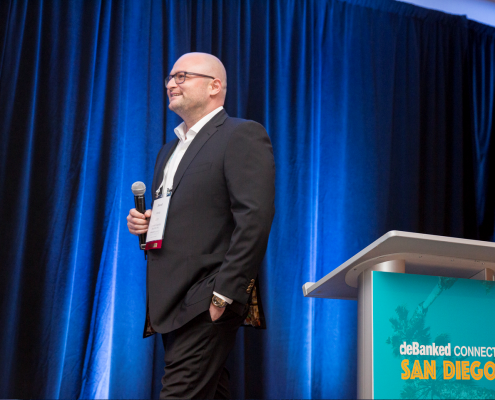 Everyone Should Have A Say In New Regulations
Weitz then suggested that audience members band together to discuss exactly what their guidelines should be and how they will be enforced. This would be essential, he said, for maintaining a principled reputation in lenders and customers' eyes. While the task of developing regulations might not sound too exciting, Weitz was quick to remind the audience just how lucky they are to be in this position.
"How often does a group get to help shape their own guidelines?"
At this point, Weitz urged audience members to share any relevant ideas and opinions with the SBFA Council. Facilitating open discourse within the industry, he said, is one of the organization's primary goals. Everyone should have a seat at the table when it comes to important meetings and upcoming conferences. Weitz believes that consistent collaboration will be integral to the future of business financing.
Laying The Path To A Brighter Future
Speaking personally, he told the audience: "I, for one, plan on doing this for a long time, and I think this is a way to preserve our livelihoods and the integrity of what we do and who we are as brokers. I've gotten some good traction from some larger offices, but I'd really like as many people as possible to join me and help create a large broker infrastructure of best of breed brokers!"
Given the name of the company he founded, it's no surprise that Weitz views similar operations as allies rather than competitors. After all, this is the mindset that allows United Capital Source to harness today's business lenders' collective power to serve the entire small business population.
United Capital Source has been helping small business owners find the working capital they need to grow their businesses since 2011. Your business is our only business!