What is Restaurant Working Capital?
In layman's terms, capital refers to the funds to buy equipment, products, and supplies, while working capital refers to funds spent to meet the everyday operational spending of the business. In short, working capital is money to pay bills, while capital is money to purchase things.
When knowing capital requirements for a start-up, work out or calculate the expense of the business setup. For running businesses, you must compute the monthly recurring costs and what revenue you expect to generate from those costs.
What's An Example of Working Capital for a Restaurant Business?
Here is an excellent example of determining the capital needs of starting a restaurant business.
Land and building (facility) $500,000
Restaurant appliances (stoves, freezers, etc): $150,000
Furnishings (tables, chairs, decoration, etc) $75,000
Plates, glasses and silverware: $30,000
Subtotal: $755,000
While that will be sufficient to build and outfit your restaurant business, you will need working capital to keep your business going. The next step is computing the projected working capital finances for the next twelve months.
Salaries: $300,000
Utilities: $35,000
Groceries and supplies: $60,000
Advertising: $20,000
Subtotal: $415,000
Adding both subtotals to your food establishment business will require $1,1170,000 to cover the first year of business.
Now, let's say your restaurant business does well in the initial year and makes about $800,000 in profit. The anticipated $800,000 wouldn't be evenly distributed over those twelve months.
For many restaurant businesses, the first couple of months of profit are non-existent and, at best lean before word-of-mouth spreads and you develop a loyal client base.
What if your business takes a couple of months to catch on? Having additional working capital to cover expenses in an emergency is recommended.
Many restaurant ideas begin from the passion for cooking; however, much more than a cooking passion is needed to succeed in the restaurant industry. Along the way, you'll need enough working capital to reach your goals.
The best solution for restaurant owners is to be proactive on their working capital needs. The practical resource for getting the restaurant working capital you need is restaurant loans that come in the form of a Merchant Cash Advance, Equipment Financing, SBA Loans, and a Business Line of Credit.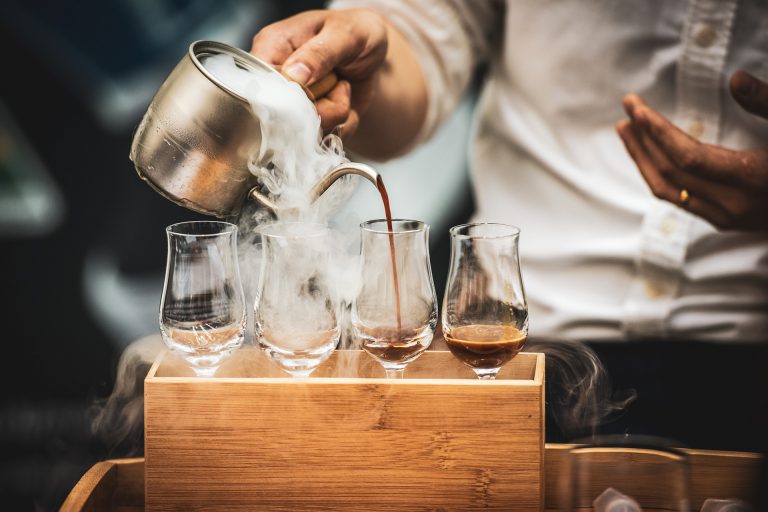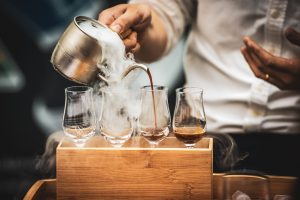 Why Consider Loans for Restaurant Working Capital?
If you are looking for a chance to transform your restaurant business idea into the real deal, then business financing can give you an excellent platform to jump off. Working capital loans are intended for a business owner who understands that sometimes you need an extra buffer of funds for working capital.
Since the restaurant business is subject to fluctuations and uncertainties, sometimes having cash to meet these needs becomes hard. Restaurant business loans are there to give an extra hand to restaurant owners when they need them.
A bit more working capital can always help
Restaurant working capital loans can be obtained for many reasons and through different restaurant loan options. You may apply for restaurant financing in many ways that can positively affect working capital.
If you're looking to purchase the latest equipment, restaurant equipment loans would be a great option to get a business loan directly tied to the equipment to keep your working capital reserves intact.
Many restaurant owners need money to renovate or expand. For example, a restaurant owner might have enough money to choose a healthy amount of working capital or try to renovate with limited cash.
Some restaurant owners use it to cope with unexpected or unscheduled expenses. Others use working capital loans to pay off a current debt to avoid high-interest rates or pending balloon payments.
Initially, every business experiences unstable income; thus, restaurant business loans allow borrowers to leverage their business performance and credit for getting restaurant loans.
Business working capital loans allow restaurant owners access to funding at reasonable interest rates with flexible repayment schedules.
What Are the Benefits of Small Business Loans for Restaurants?
There are a lot of benefits offered by small business loans for those in the restaurant business. Some of these benefits are as follows:
Get capital to grow your business quicker
Alternative lenders provide fast results
No personal guarantee is needed for most financing options
You will find the eligibility criteria most accessible compared to a traditional bank loan.
Loan options available for poor credit
How To Apply for a Restaurant Loan:
Applying for a restaurant business loan is easy and quick with the right help.
Step 1: Apply for a small business loan online
The application process can be performed online here. An advisor will guide you through what is required to get the capital you need and make sure you qualify for funding.
Step 2: Submit Needed Documents
Once you've spoken to your advisor and received approval, you must submit any documents necessary to verify your loan. These could be basic items like identification and business licenses as well as business bank statements and equipment invoices.
Step 3: Loan Approval
After completing the small business loan application process, the lender will verify and check your application. If the application is denied, you'll be notified why and see if you can cure the issue. Approval and disbursement of funds generally take a few business days.
What Are the Documents Required When Applying for a Small Business Loan?
Identification or ID: (Driver's License, Passport ID, etc.)
3 Months Business Bank Statements
One page restaurant loan application
Those are just some preliminary documents you might need depending on what type of restaurant loan you apply for.
Restaurant Small Business Loan FAQs:
Are There Restaurant Loans for People with Bad Credit?
The best restaurant business loans are given to the businesses with the best credit, among other qualifications. Still, there are plenty of restaurant loan options you can get approved even if you have a low credit score; however, expect higher interest rates and shorter terms. We suggest repairing any credit issues to increase your credit scores before applying.
What Type of Restaurant Loan Options Are Available?
A merchant cash advance can be a great tool if your business accepts credit cards. Merchant cash advances are more of a short-term loan. You can also find lenders who'll give you a business line of credit. Business lines are a more medium-term option. Equipment loans are outstanding because they're easier to qualify for than other loans and help with cash flow. An SBA loan can be great, but it's probably the hardest to get approved and will take the longest.
Conclusion:
Using a working capital loan, as outlined here, is another strategy your restaurant business can use to succeed. Increasing your working capital at critical times in the cash flow cycle is essential. This is why working capital loans exist. Now that you understand the pros and cons of restaurant financing, you can decide how and when to leverage restaurant loans to further your small business goals.