What is the SBA Express Loan?
The SBA Express Loan program is a subset of the SBA 7(a) loan. Like the 7(a) loan, borrowers can use the funds for various business purposes. However, it differs from the 7(a) loan because it has a lower maximum borrowing amount and potentially higher interest rates. The maximum amount for this loan is $500,000.
The tradeoff for the lower maximum amount and higher interest rate is a faster turnaround time. SBA Express loans are ideal for small business owners needing urgent funding.
Business owners can use SBA Express Loan proceeds for:
Working capital needs.
Purchasing inventory.
Buying commercial real estate.
Purchasing equipment and machinery.
Seasonal and construction financing.
Establishing or acquiring a new business.
Refinancing debt.
How Does the SBA Express Loan Work?
Small business owners can apply for either the SBA Express or the Export Express loan if they use the funds to support a small export business. Both loans have a maximum loan amount of $500,000. In most cases, borrowers must make a down payment of at least 10% of the loan amount.
The SBA grants more authority to lending institutions to review and approve express loan applications. The increased autonomy for the lender means a faster turnaround time for borrowers.
Express loans of $25,000 or less do not require collateral. The lender's collateral requirements apply to loans between $25,000 and $350,000. For any loan over $350,000, the SBA requires the lender to collateralize the loan to the "maximum extent possible."
SBA Express Loan
For the standard express loan, the SBA only guarantees up to 50% of the loan amount, which is why interest rates tend to run higher. The SBA usually processes SBA Express Loan applications within 36 hours. The lender may require more time to finalize the application and distribute the funds.
SBA Export Express Loan
The Export Express Loan provides expedited processing within 24 hours, and the business must use the funds to establish or grow exports. The SBA guarantees 90% for loans up to $350,00 and 75% for loans over that amount.
During the Covid-19 pandemic, the CAREs Act authorized an SBA Express Bridge Loan pilot program, but that loan program expired on March 31, 2021
What are the Costs & Terms for SBA Express Loans?
The interest rates and fees for the SBA Express loan largely depend on the amount you borrow and the strength of your business and credit profile. Loan terms mostly depend on how you use the funds.
Interest Rates
The SBA Express Loan interest rate is tied to the prime rate. As of December 2022, the prime rate is 7%.
The lender has some leeway in the interest rate over the prime, sometimes referred to as the "spread." However, the SBA sets an interest rate cap that lenders cannot exceed. The maximum interest rate caps are:
Loans of $50,000 or less: Prime + 6.5%.
Loans over $50,000: Prime + 4.5%.
The interest rate you receive depends on the lending institution, your credit, and your business's financial strength.
Fees
While borrowers should expect to pay some fees on express loans, the SBA also limits what lenders can charge. One of the primary costs is the guarantee fee, which only applies to the portion of the loan that the SBA guarantees.
Guarantee fees on SBA Express Loans work as follows:
Loans with terms of 12 months or less: 0.25% of the guaranteed amount.
Loans of $150,000 or less: 2% of the guaranteed amount.
Loans of $150,000 to $500,000: 3% of the guaranteed amount.
 Terms
The terms of your SBA Express Loan depend on how you use the money. In general, the available terms are:
Up to 25 years for real estate purchases.
Up to 7 years for lines of credit.
Up to 10 years for all other loan types (working capital, equipment, etc.).
How Do I Qualify for an SBA Express Loan?
SBA Express loan requirements get a little complicated because each SBA Express lender sets their own requirements in addition to the SBA's eligibility. At United Capital Source, most borrowers meet the following minimum qualifications:
A credit score of 650+.
$360k in annual revenue.
Two+ years in business.
The SBA does not set a minimum credit score, time in business, or annual revenue. However, the SBA does set some basic requirements for eligible businesses:
It must be a for-profit company operating in the US or its territories.
Meet the SBA standards as a "small business." You can use the SBA Size Standards Tool to determine whether your business qualifies.
The business owner must have invested some equity into the company.
The business must demonstrate the ability to repay the loan based on cash flow.
The business must've exhausted all other financing options before pursuing an SBA loan.
Some lenders require a credit score of 680+ and at least two years in business. Make sure to check the individual lender's qualifications before applying to save yourself time.
How to Apply for an SBA Express Loan:
Potential SBA Express Loan applicants must apply through one of three types of institutions: a commercial bank, a credit union, or an alternative lending facilitator like United Captial Source.
You can apply through United Capital Source by following the steps below. Our loan experts can help you complete the SBA Express loan application and SBA Form 1919.
Step 1: Ensure You Qualify
You'll need a credit score between 650-700 and a healthy, consistent cash flow. How you intend to use the money plays a significant role as well. You'll need a detailed plan of how the funds will help you invest in and grow the business.
Step 2: Gather Your Documents
Be prepared to provide:
Driver's License.
Business license or certificate.
Voided Business Check (for business bank account information).
Bank Statements.
Credit Report/Statement of Personal Credit History.
Business Tax Returns.
Credit Card Processing Statements.
Personal Tax Returns – 3 Years.
Business Tax Returns – 3 Years.
Business Plan (Not in all cases).
Personal Financial Statement.
List of Real Estate Owned.
Debt Schedule/Loan/Rent/Lease Documentation
Deeds/Title/Ownership documentation for any collateral/Security
Current Profit & Loss Statements and Balance Sheet Year-to-Date
A/R and A/P Reports
United Capital Source 1 Page Application
Step 3: Fill Out the Application
You can begin the application process by calling us or filling out our one-page online application. Either way, you'll be asked to enter the information from the previous section along with your desired funding amount.
Step 4: Speak to a Representative
Once you apply, a representative will reach out to you to explain the repayment structure, rates, and terms of your available options. This way, you won't have to worry about any surprises or hidden fees during repayment.
Step 5: Receive Approval
SBA Loans through our network generally take 3-5 weeks to process. Once approved and your file is closed, funds should appear in your bank account in a few business days.
What are the Advantages of SBA Express Loans?
SBA loans are more advantageous than other small business loans because the SBA partially backs the loans. With the SBA guaranteeing a portion of the loan, lenders can offer more significant borrowing amounts, lower interest rates, and longer repayment terms.
Express Loans have a much quicker turnaround time within the SBA loan program. The faster turnaround happens partly because the application process is less robust and easier to complete. The SBA also decides on loans within 36 hours and export express loans within 24 hours.
Express loans also allow borrowers to use the funds for the same purposes as the larger SBA 7(a) loan program. In addition, borrowers can choose between a standard term loan or a business line of credit.
What are the Disadvantages of SBA Express Loans?
One of the main drawbacks of all SBA loans is the stringent approval requirements. While express loans are less rigorous, they still require more time and documentation than many small business lending alternatives.
While express loans are processed faster than other SBA loans, the total time from application to receiving the funds can still take up to 30 days. That funding time is slow, especially when compared to alternative lenders that can offer next-day or even same-day funding.
The tradeoffs for faster funding and lower approval requirements are smaller borrowing amounts and higher interest rates. SBA Express loans cap out at $500,000, while the standard 7(a) loan goes up to $5 million.
Pros & Cons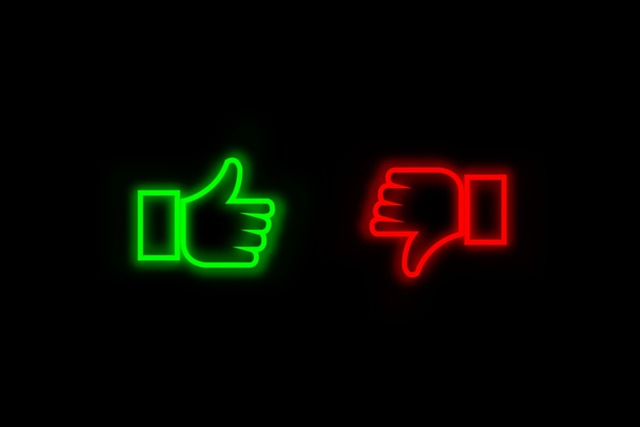 Pros:
Quicker application and funding time than other SBA loans.
Less stringent underwriting requirements than other SBA loans.
It allows you to choose between a term loan or a line of credit.
Cons:
The total time to funding is still longer than other small business loans.
SBA doesn't provide exact requirements, making it difficult to determine eligibility.
Smaller borrowing amounts than the standard SBA 7(a) loan.
Frequently Asked Questions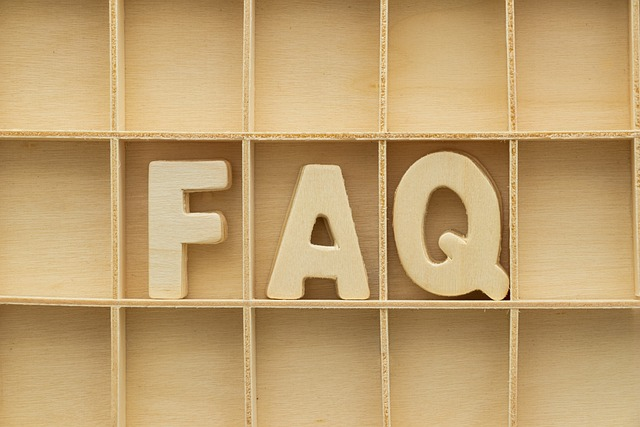 Here are some of the most common questions about SBA Express Loans.
How Quickly Can I Get an SBA Express Loan?
The exact turnaround time depends on the individual lender. The SBA responds to express loans in 36 hours and export express loans in 24 hours, but the lender determines approval. It can still take up to 30-60 days to close an express line.
Can I Get an SBA Express Loan with Bad Credit?
No, SBA loans are only available to borrowers with good to excellent credit. You can consider bad credit business loans to help with financing your company. While these loans will carry higher interest rates, you could use them as bridge financing while building or repairing your credit.
Are There Other SBA Loan Options?
Yes, while express loans help get funding faster, other SBA loan programs include:
SBA 7(a) Loans (the most common type.)
Export Loans.
What If I Don't Qualify for SBA Loans?
While SBA Loans are the most advantageous small business loans, they are far from your only options. Many alternative lending platforms provide loans with much looser requirements and significantly faster funding times.
You could consider any of the financing options:
SBA Express Loan Final Thoughts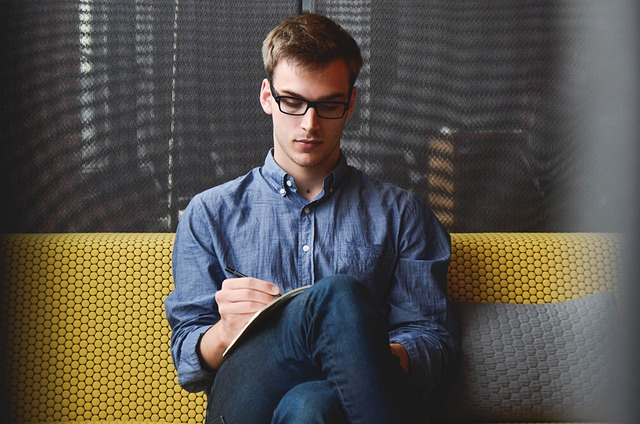 SBA loans provide eligible businesses with the best terms and borrowing amounts, but the application and approval process is rigorous. SBA Express Loans shorten the process and lower the requirements, but you can't borrow as much and will most likely get a higher interest rate.
The tradeoffs might be worth it if you need fast funding for $500,000 or less. However, if you need more money or a speedier funding time, another small business loan might better meet your needs.
Contact us to discuss your SBA Express Loan options or to see if another business loan would work better for your needs.