What is ADP Payroll?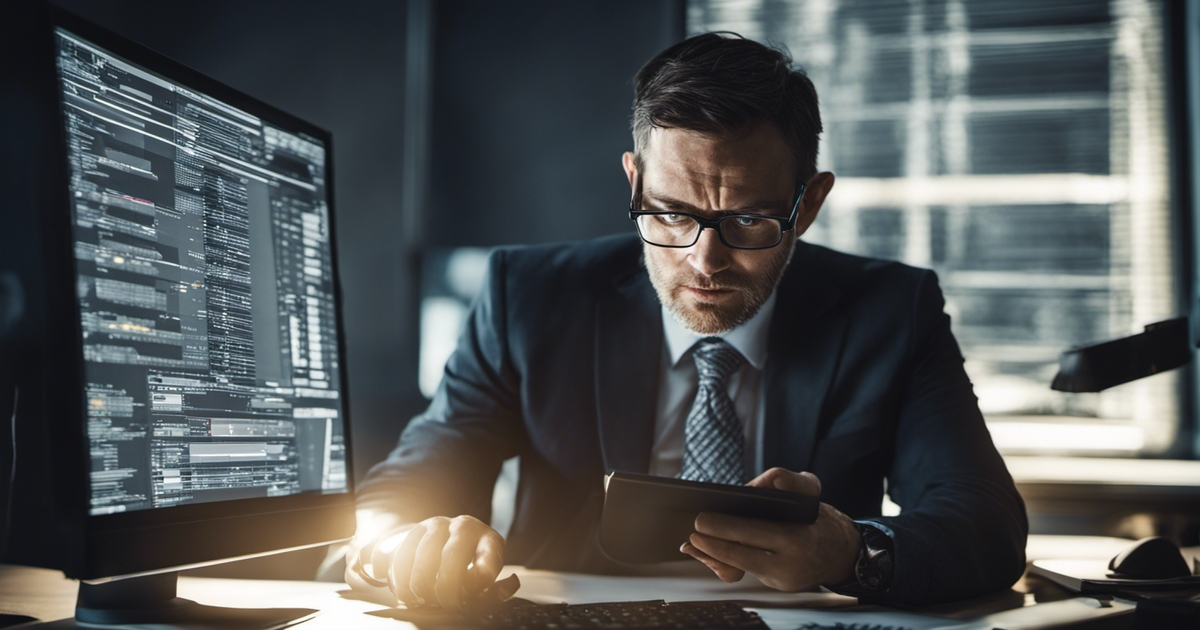 ADP (Automatic Data Processing) Payroll is a software solution that helps businesses pay employees and manage their payroll processes efficiently. They have been in the industry for over 70 years and are an established and trusted partner for businesses of all sizes. ADP's expertise lies in simplifying complex payroll processes and ensuring compliance with ever-changing tax regulations.
It automates various tasks involved in payroll processing, such as calculating wages, deducting taxes, generating pay stubs, and distributing payments to employees. With ADP Payroll, businesses can streamline their payroll operations and ensure accurate and timely payments to their workforce.
ADP Payroll offers a user-friendly platform that simplifies the entire payroll process for businesses. Here's how it helps:
Centralized data management: Businesses can store all their employee information securely on the ADP platform. This eliminates the need for manual record-keeping and reduces the chances of errors or data loss.
Automated calculations: ADP Payroll automatically calculates employee wages based on predefined rules and regulations. This saves time and minimizes the risk of miscalculations.
Tax compliance: The software keeps track of tax laws and regulations, ensuring accurate deductions from employee salaries. It also generates reports required for tax filings, making it easier for businesses to stay compliant.
Direct deposit: ADP Payroll enables businesses to offer direct deposit options to employees, eliminating the need for physical checks or cash payments. This provides convenience to both employers and employees.
Employee self-service: The platform allows employees to access their pay stubs for each pay period, tax documents, and other relevant information online through an employee self-service portal. This reduces the administrative burden on HR departments.
What are the ADP Payroll Software Features?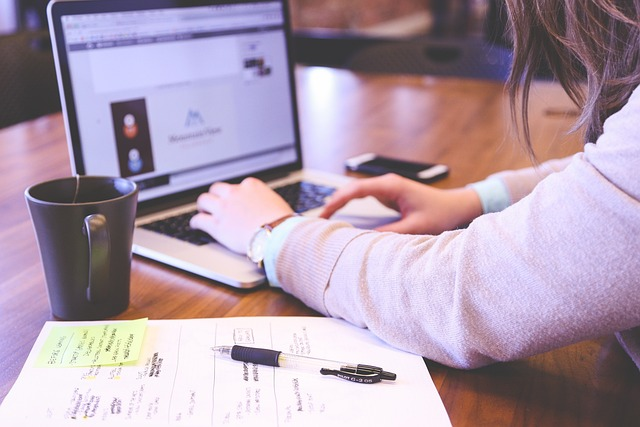 ADP Payroll Software is jam-packed with various useful tools that make payroll processing a breeze. Let's dive into some of its key features.
Automated Payroll Processing
With ADP Payroll Software, you can say goodbye to manual calculations and time-consuming paperwork. This software automates the entire payroll process, making it faster and more accurate. It calculates employee wages, deductions, taxes, and benefits automatically, saving you precious time and reducing errors.
Access to the ADP Marketplace
The ADP platform offers access to the ADP Marketplace, which is like a treasure trove of additional payroll solutions and services. You can explore various apps and integrations seamlessly working with ADP Payroll software. Whether you need advanced reporting tools or specialized HR services, you'll find them in the marketplace.
Efficient Global Payroll Management
Managing global payroll data can be quite challenging, but not with ADP Payroll Software. It streamlines the process by centralizing all your global payroll information in one place. You can easily view and manage employee data across different countries while ensuring compliance with local tax regulations.
Comprehensive Payroll Packages
ADP Workforce provides comprehensive payroll packages tailored to businesses of all sizes. Whether you're a small startup or a large corporation, there's a package that suits your needs. These packages offer features like direct deposit, tax filing services, wage garnishment assistance, and much more.
Online Payroll Services
In addition to their software solutions, ADP also offers online payroll services for those who prefer outsourcing their payroll tasks entirely. With this service, you can leave all your payroll worries behind as experts handle everything from calculating wages to filing payroll taxes on your behalf.
What are the available plans for ADP Payroll Services?
Understanding the cost and pricing options is essential. Unfortunately, the company doesn't publish upfront pricing information like some payroll software providers. This is likely due to the various options and add-ons available. Small business owners must request a quote from the company.
ADP offers different pricing models for its payroll services, allowing businesses to choose the one that best suits their needs and budget. The various payroll packages and service plans each have their own set of features and benefits. The cost of these packages can vary based on factors such as company size, specific needs, and the number of employees.
The size of your company plays a significant role in determining the cost of ADP's payroll services. Smaller businesses with fewer employees may have lower costs compared to larger organizations with a more extensive workforce. Specific needs like advanced reporting or integration with other HR systems might influence the overall price quote.
Run by ADP – For Small Businesses
ADP has several plans if your small business has 49 or fewer employees. Here are the available plans.
Run Essentials Plan
The most basic plan, ADP Run Essentials, provides the following:
Tax filing.
General ledger interface integrations with accounting software.
Access to payroll data.
Direct deposit.
New hire reporting.
Multijurisdictional payroll.
Run Enhanced Plan
The ADP Run Enhanced Plan is the company's most popular for small businesses. In adds the following to what's offered in the Essentials Plan:
ZipRecruiter.
State Unemployment Insurance Management.
Secure Check Signing.
Labor Law Compliance Poster.
ADP Run Complete Payroll & HR Plus
This plan is for businesses looking for HR management features in addition to payroll processing. The plan includes:
HR HelpDesk.
Employee Handbook Wizard.
Salary Benchmarks.
HR Tracking.
HR Forms and Documents.
ADP Run HR Pro
This plan builds on the HR Plus plan to offer more comprehensive HR support. It includes:
Enhanced HR HelpDesk.
Applicant Tracking.
Enhanced HR Handbook Support.
Employer and employee training courses.
Sexual Harassment Prevention Training.
ADP Workforce Now – For Medium to Large Businesses
Medium to large businesses with 50-1000 employees would benefit from ADP Workforce Now more than Run by ADP. The Workforce Now packages are:
Essential: Provides payroll and some HR support.
Enhanced: Everything in the Essential Plan plus benefits administration.
Premium: Includes tools for workforce management like tracking time-off and employee scheduling.
Additional Costs or Fees
While ADP's pricing tiers cover most aspects of their payroll services, it's important to note that there may be additional costs or fees associated with certain functionalities or add-ons. For example:
Tax Filing Services: Some packages may include tax filing services as part of the base price; however, others might charge an extra fee for this feature.
HR Services: If you require additional HR services like employee onboarding, benefits administration, or performance management, these may come at an additional cost.
It's crucial to review the pricing details thoroughly and consult with an ADP representative to understand all potential costs or fees associated with your specific needs.
What are the benefits of ADP Payroll Software?
Using automated payroll software like ADP can bring a lot of advantages to your business. One significant benefit is the reduction of errors and increased efficiency. With manual payroll processing, there's always a chance for human error. But with ADP's payroll solution, you can say goodbye to those pesky mistakes.
No more miscalculations: ADP's online payroll services perform all the necessary calculations accurately, ensuring that your employees receive their correct wages.
Streamlined processes: The automation features provided by ADP help streamline your payroll procedures, making them faster and more efficient.
Time-saving benefits: With automated payroll, you'll save valuable time that would otherwise be spent on manual data entry and calculations.
Data security is crucial. Thankfully, ADP understands this concern and provides enhanced data security measures within its payroll software.
Secure storage: ADP's online payroll service offers secure storage for your employee data, protecting it from unauthorized access or loss.
Regular backups: Your data will be regularly backed up to prevent any loss or damage in case of unforeseen events.
Compliance with regulations: ADP ensures that its systems comply with industry standards and regulations regarding data protection and privacy.
As your business grows, so does the complexity of managing your employees' payroll. That's where ADP comes in with its scalability options.
Accommodate growth: Whether you're a small business or a large enterprise, ADP's payroll solutions can scale up or down based on your needs.
Unlimited payroll runs: With ADP, you can run as many payrolls as required without any additional costs.
Integration with other HR tools: ADP offers benefits administration tools alongside its payroll services, allowing you to manage employee benefits and personnel management seamlessly.
By utilizing ADP's payroll software, you can focus on growing your business while leaving the payroll processing in capable hands. With reduced errors, increased efficiency, enhanced data security measures, and scalability options, ADP provides a comprehensive solution for all your payroll needs.
What are the drawbacks of ADP Payroll Software?
ADP Payroll Software has some limitations. While it offers a range of features and functionalities, you may find that certain aspects cannot be tailored to your specific needs. This can be frustrating for businesses that have unique payroll requirements or want more flexibility in how they handle their payroll operations.
One drawback of ADP Payroll Software is its higher cost compared to other payroll software solutions available in the market. While ADP offers a comprehensive suite of tools and services, this level of functionality often comes at a premium price. For small businesses or startups with limited budgets, the higher cost may be a deterrent when considering ADP as their payroll solution.
ADP Payroll Software may not offer all the advanced features required to manage complex workforce needs. While it provides basic functionalities for automating payroll processes, businesses with more intricate requirements, such as shift scheduling, time tracking, or employee benefits administration, may find that ADP falls short in meeting their specific demands.
Another drawback of ADP Payroll Software is its limited integration options with third-party platforms and tools. Businesses often rely on multiple software applications to manage various aspects of their operations, including HR management systems or accounting software. However, ADP's integration capabilities may not be as extensive as some other payroll software solutions on the market, making it less seamless to connect and synchronize data across different platforms.
While these drawbacks exist within ADP Payroll Software, it's important to note that every business has unique needs and priorities when selecting a payroll solution. What might be considered a limitation for one company could be perfectly suitable for another.
ADP Payroll Pros & Cons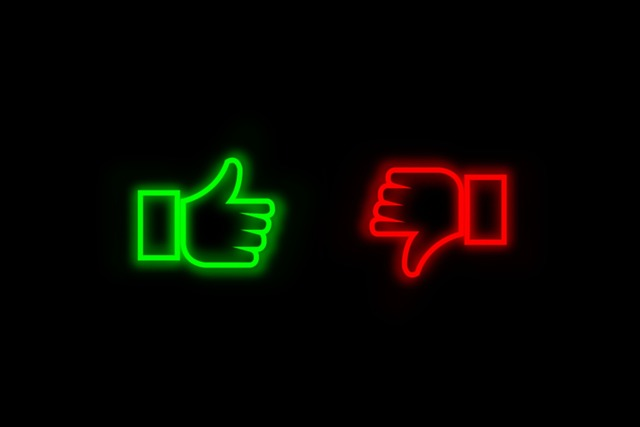 Here's a quick summary of the benefits and drawbacks of using ADP Payroll software for your small business.
Pros:
User-friendly interface.
Streamlined payroll processes.
Automatic tax calculations and filings.
Robust reporting and analytics capabilities.
Integration with HR and timekeeping systems.
Cons:
Limited integration options with third-party platforms and tools.
Higher pricing compared to some competitors.
Customer support can be slow at times.
Customization options may be limited for certain businesses.
Learning curve for new users.
Is ADP Payroll Software the right choice for my Small Business?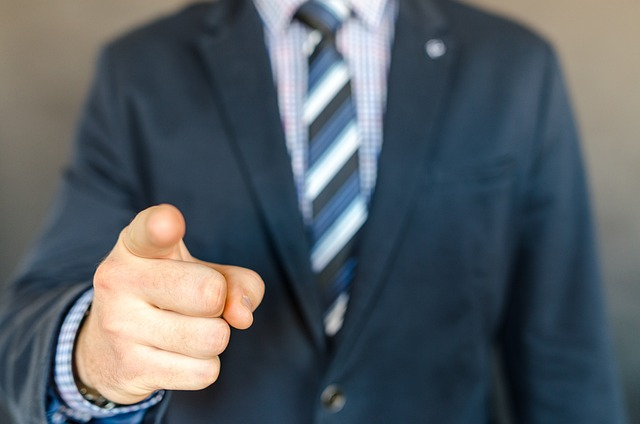 When deciding if ADP Payroll Software is the right choice for your small business, there are several considerations that you should keep in mind.
Firstly, it is crucial to assess the size and complexity of your business's payroll needs. ADP Payroll Software is designed to handle payroll tasks for businesses of all sizes, but it may be more suitable for larger organizations with more complex payroll requirements. If your business has a small number of employees and relatively straightforward payroll processes, you may find that a simpler and more cost-effective payroll solution would be a better fit.
Secondly, consider your budget and the cost of implementing ADP Payroll Software. While ADP offers a range of pricing options, including customizable packages, it is essential to evaluate whether the cost is justified based on the features and benefits that the software provides. It may be worth comparing ADP with other payroll software providers to ensure you get the best value for your money.
Another important consideration is the level of support and customer service that ADP offers. Payroll is a critical aspect of your business operations, and any issues or errors with payroll processing can have serious consequences.
ADP has a reputation for providing excellent customer support, including phone and email support, as well as online resources and training. It is crucial to assess whether this level of support meets your business's needs and whether it provides the necessary peace of mind.
Furthermore, you should evaluate the integration capabilities of ADP Payroll Software with other systems and software that your business uses. Seamless integration with your existing HR and accounting software can streamline your payroll processes and improve efficiency. Ensure that ADP Payroll Software can integrate with your current systems or if any additional customization or development is required.
Lastly, you should consider the scalability and flexibility of ADP Payroll Software. As your business grows and evolves, your payroll needs may change. It is crucial to choose payroll software that can accommodate your future needs.
Frequently Asked Questions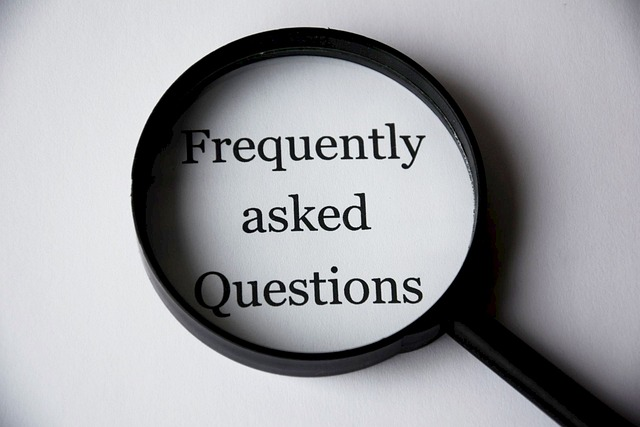 Here are the most common questions about ADP Payroll.
How is customer support with ADP Payroll Software?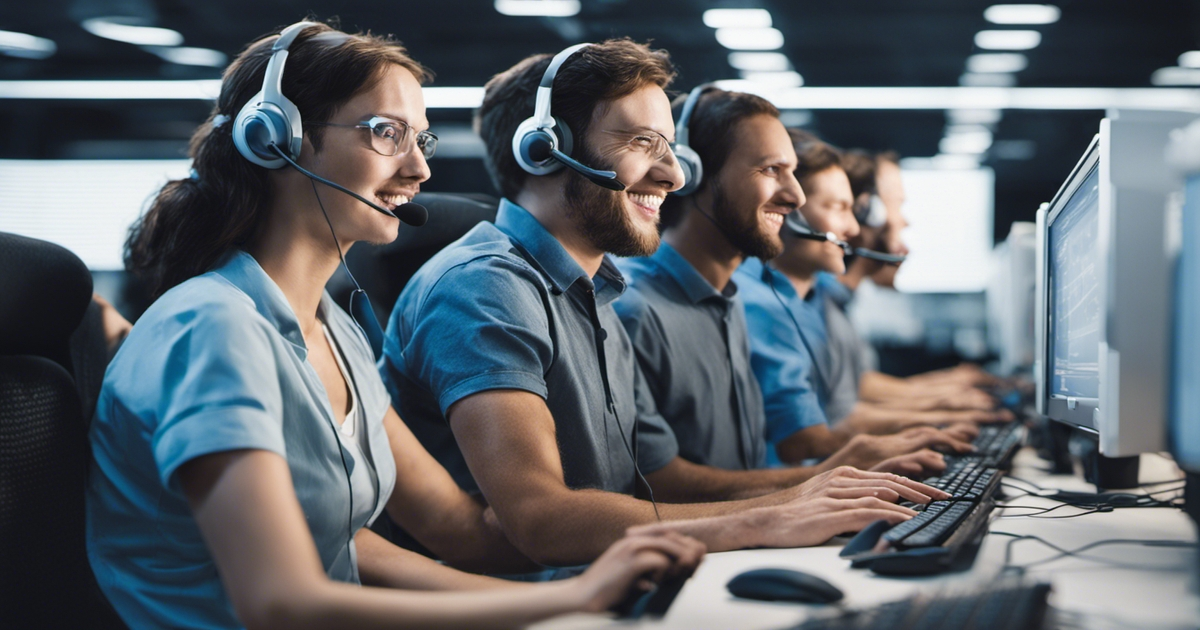 ADP understands the importance of providing excellent customer support to its users. It offers a range of channels through which customers can seek assistance. Whether you prefer speaking directly with a representative or reaching out via email or chat, ADP has got you covered.
While response times may vary depending on the complexity of the inquiry or issue, ADP strives to address all customer concerns promptly. Their goal is to ensure that users have access to the help they need whenever they need it.
You have multiple contact options for ADP customer service:
Phone: You can call their dedicated helpline and speak with a knowledgeable representative who can guide you through any questions or concerns.
Email: If you prefer written communication, you can send an email outlining your query or issue. The ADP team will respond promptly and provide the necessary assistance.
Chat: For those who prefer instant messaging, ADP offers a live chat feature on their website. This allows for quick and convenient communication with their support team.
Can I integrate ADP Payroll Software with other HR systems?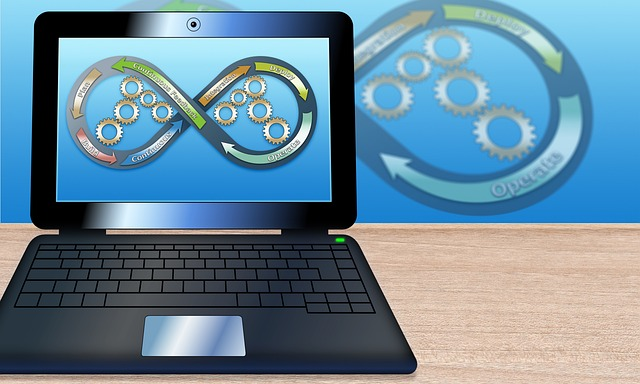 Yes, ADP Payroll Software offers integration capabilities with other HR systems. This allows you to synchronize employee data across different platforms and streamline your overall HR processes.
However, you should ensure its integrations are compatible with your current software. Most payroll solutions limit available integrations.
Can I customize reports in ADP Payroll Software?
Yes, ADP provides customizable reporting options so that you can generate reports tailored to meet your specific requirements. This allows you to analyze payroll data effectively and gain valuable insights into your workforce.
What do user reviews say about ADP Payroll Software?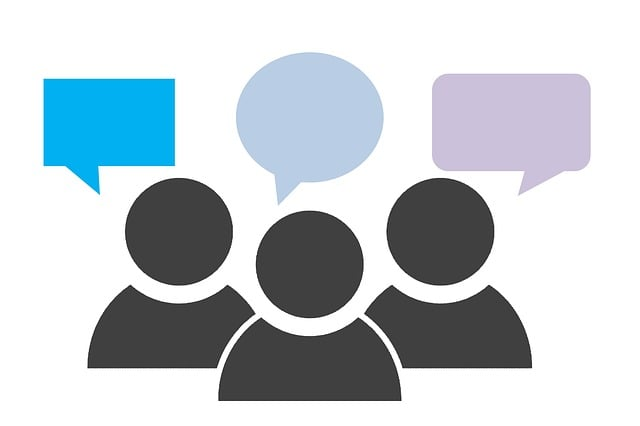 User reviews of ADP Payroll Software consistently highlight its efficiency and ease of use. Many users appreciate the comprehensive range of payroll solutions that ADP offers to businesses. Whether it's managing payroll data, processing payments, or generating reports, ADP Payroll Software provides the necessary tools to streamline these tasks.
One aspect that stands out for users is the automated payroll processing capabilities of ADP Payroll Software. With this feature, businesses can save time and reduce errors by automating calculations and deductions. This not only simplifies the payroll process but also ensures accuracy in employee compensation.
ADP Payroll Software also integrates seamlessly with other accounting software and platforms. This integration allows for smooth data exchange between different systems, eliminating the need for manual data entry and reducing the chances of errors or discrepancies. Users appreciate this seamless integration as it enhances overall efficiency and productivity.
In addition to its core features, ADP Payroll Software offers access to a wide range of additional tools through its platform and marketplace. These tools cater to various needs such as HR management, benefits administration, time tracking, etc. The availability of these additional resources makes ADP a one-stop solution for businesses looking to manage their entire workforce effectively.
While user reviews generally praise ADP Payroll Software, there are a few areas where some users have experienced challenges or limitations:
Some users find that navigating through certain features or functions can be initially overwhelming due to the software's extensive capabilities.
There may be occasional delays or technical glitches when accessing certain aspects of the software or retrieving specific payroll data.
Pricing structures can vary depending on business size and requirements, which may make it challenging for smaller businesses with limited budgets.
Despite these minor concerns, overall user sentiment towards ADP Payroll Software remains positive due to its robust features, automation capabilities, seamless integration options, and comprehensive range of tools available through the platform and marketplace.
Does ADP offer mobile access for their payroll software?
Yes, ADP Payroll Software offers mobile access through their dedicated mobile app. This enables you to manage payroll on the go, view reports, and access employee information conveniently from your smartphone or tablet.
How often does ADP update its software?
The ADP tech team regularly updates its software to enhance functionality, introduce new features, and address any bugs or issues. These updates are aimed at improving user experience and ensuring that the software remains up-to-date with the latest industry standards.
How does ADP Payroll compare to the alternatives?
ADP Payroll Software is a top-notch payroll solution that offers a wide range of tools and features to streamline your payroll process. Let's look at how it compares to other alternatives in the market.
Gusto

Gusto is a payroll software that offers a user-friendly interface and features like automated tax filings and direct deposit. It is known for its intuitive design and excellent customer support.
Compared to ADP Payroll, Gusto is often considered more affordable and easier to use, making it a popular choice for small businesses. However, ADP Payroll offers more advanced features and customization options, making it a better fit for larger organizations with complex payroll needs.
Paychex

Paychex and ADP Payroll are both popular payroll service providers. Paychex offers a range of payroll and HR solutions for businesses of all sizes. Their services include payroll processing, tax filing, and employee benefits administration.
ADP Payroll offers similar services with additional features like time and attendance tracking and talent management. Both companies have strong reputations in the industry, but the choice between them ultimately depends on the specific needs and preferences of the business.
QuickBooks Payroll

QuickBooks Payroll is an industry-leading, comprehensive payroll software that helps businesses manage their payroll processes efficiently. It offers features like automated payroll calculations, tax filing, and direct deposit. While both QuickBooks Payroll and ADP Payroll provide similar functionalities, the choice between them depends on the specific needs and preferences of the business.
ADP Payroll Review 2023 – Final Thoughts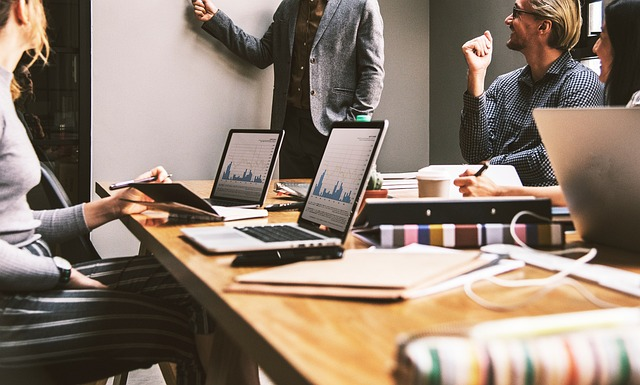 ADP Payroll is a comprehensive payroll software solution that offers a range of features to streamline your business's payroll processes. From automating calculations and tax filings to providing detailed reports and analytics, ADP Payroll can save you time and effort while ensuring accuracy and compliance. The software has different pricing options to suit various business sizes and needs, making it accessible for startups and larger enterprises.
While there are drawbacks, such as the potential for additional fees and the learning curve associated with implementing new software, the benefits outweigh these concerns. By choosing ADP Payroll, you can focus on growing your business while leaving the complexities of payroll processing in capable hands.
If you're looking for an efficient payroll solution that can handle all your HR needs seamlessly, consider giving ADP Payroll Software a try. With its advanced features, reliable customer support, and competitive pricing options, it has become a trusted choice for businesses across various industries.
Contact us if you have more questions about ADP Payroll or apply for a small business loan. Our business financing experts can help you get funding to cover payroll or reach your business goals.