What is Paychex?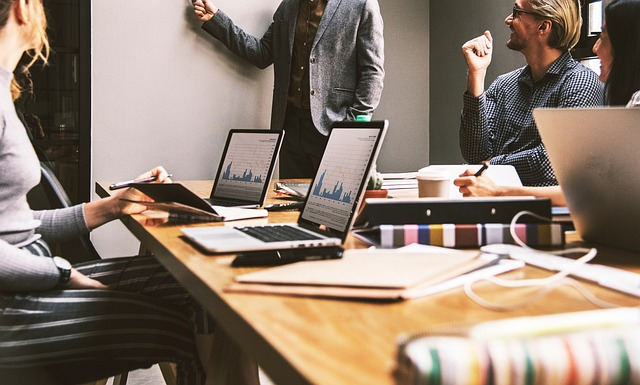 Paychex is a leading provider of payroll services, offering a range of payroll tools and software to help businesses manage their payroll processing efficiently. With Paychex, small and midsize businesses (SMBs) can easily handle payroll tasks such as generating pay stubs, calculating and filing payroll taxes, and facilitating direct deposit payments for employees.
Payroll Tools and Software
Paychex provides businesses with a comprehensive suite of payroll tools and software that simplify the payroll process. These tools enable businesses to streamline their payroll operations, saving time and reducing the risk of errors.
Some key features of Paychex's payroll tools include:
Pay Stub Generation: Paychex allows businesses to generate professional pay stubs for their employees. This feature ensures employees can access detailed information about their earnings, deductions, and taxes.
Payroll Tax Calculation and Filing: Calculating and filing payroll taxes can be complex and time-consuming. Paychex's software automates this process, ensuring accurate calculations and timely filing of tax forms.
Direct Deposit: Paychex facilitates direct deposit payments for employees, eliminating the need for paper checks. This feature offers convenience for both employers and employees by enabling secure electronic transfers directly into employee bank accounts.
What are the features of Paychex Flex?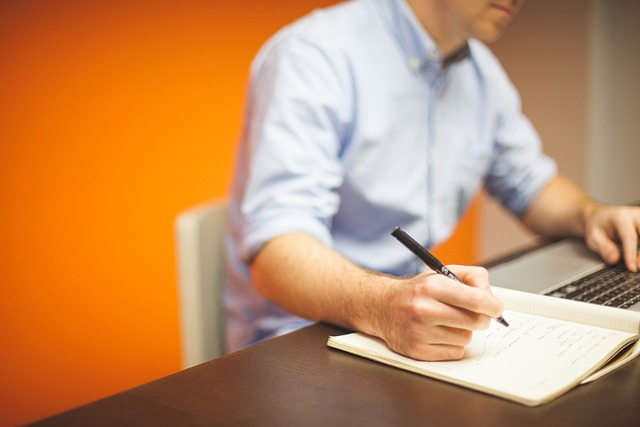 Paychex Flex is a robust software that offers a wide range of features to streamline payroll and HR processes. Let's take a closer look at some of its key features.
Employee Self-Service
With Paychex Flex, employees have access to their own self-service portal. They can view their pay stubs, track their time and attendance, request time off, and update personal information. This empowers employees to take control of their data and reduces the administrative burden on HR departments.
Time Tracking
Paychex Flex provides comprehensive time-tracking capabilities. It allows employees to clock in and out using various methods such as biometric devices, mobile apps, or web-based punch clocks. The system automatically calculates hours worked, overtime, and even handles complex pay rules based on your company policies.
Reporting
One of the standout features of Paychex Flex is its robust reporting functionality. It offers a wide range of pre-built reports for payroll, benefits administration, taxes, and more. These reports provide valuable insights into your business operations and help you make informed decisions. You can customize reports according to your specific needs.
Tax Compliance
Payroll tax compliance can be complex and time-consuming. Paychex Flex simplifies this process by automating tax calculations and ensuring accurate deductions for federal, state, and local taxes. The software also generates W-2 forms for employees at year-end and assists with tax filings.
HR Features
In addition to payroll management, Paychex Flex offers several HR features to support your human resources department. These include applicant tracking systems (ATS), employee onboarding tools, new hire reporting, performance management modules, and employee handbook creation tools.
Mobile App
To cater to the needs of today's workforce that is always on the go, Paychex Flex provides a user-friendly mobile app. The Paychex Flex app allows employees to access their payroll and HR information, submit time-off requests, view pay stubs, and more from their smartphones or tablets.
Standout Features
While Paychex Flex offers a comprehensive suite of features, there are a few standout functionalities worth mentioning:
Pay-on-Demand: This unique feature allows employees to access earned wages before the regular payday. It provides financial flexibility for employees and can help alleviate financial stress.
Employee Financial Wellness: Paychex Flex offers tools and resources to support employee financial wellness. This includes budgeting tools, educational resources on personal finance, and retirement planning assistance.
Integration Capabilities: Paychex Flex integrates seamlessly with other popular business software such as accounting systems, time and attendance solutions, and benefits administration platforms. This ensures smooth data transfer between different systems and eliminates the need for manual data entry.
How much does Paychex cost?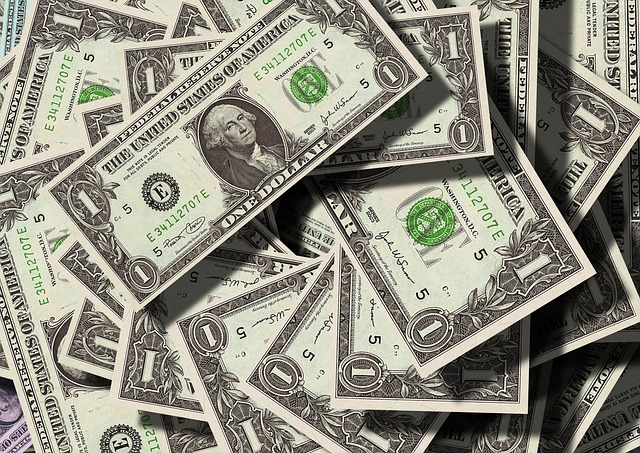 Paychex offers various pricing options to cater to businesses of all sizes. The base price for their payroll services varies depending on the plan you choose.
Paychex Flex Essentials Plan – $39/month + $5 per employee
This plan is suitable for companies with fewer than 20 employees. It provides payroll processing and tax administration. In addition, it includes employee self-service, talent management tools, integrations, and workforce management. Users can also opt into various add-ons to meet their specific needs.
Paychex Flex Select Plan – Custom Pricing
This is the company's most popular plan. In addition to what's included in Essentials, it provides:
One-on-one support.
Employee training and development.
Online payroll processing and tax filing.
Paychex Flex Pro Plan – Custom Pricing
The pro plan is its most comprehensive payroll solution. You must contact the company for a quote. It provides the following in addition to what's available in the Essentials plan:
Full-service setup, payroll, and tax filing.
HR software and handbook tools.
A dedicated payroll specialist or personal consultant to assist with payroll or HR services.
Factors That Can Affect Pricing
Paychex offers various add-ons and services that can be included in your payroll package, such as time and attendance tracking, employee benefits administration, and HR consulting. These additional services may incur an extra fee for the base price for Paychex Flex Plans.
It's also worth mentioning that the number of employees you have will impact the pricing structure. As your business grows and you hire more staff members, the cost of the payroll service may increase accordingly.
What are the benefits of Paychex Flex?
Paychex Flex offers a range of advantages that can significantly benefit businesses.
Streamlined Payroll Processing
With Paychex Flex, managing payroll becomes much easier and more efficient. The platform automates various payroll tasks, such as calculating wages, deducting taxes, and generating pay stubs. This streamlines the entire process, saving time and reducing the likelihood of errors.
Compliance Assistance
Staying compliant with ever-changing employment laws and regulations can be challenging for businesses. However, Paychex Flex provides valuable compliance assistance to help navigate through these complexities. The platform keeps track of updates to labor laws and automatically adjusts payroll calculations accordingly. It also generates necessary reports to ensure compliance with government requirements.
Access to HR Resources
Small businesses may not have dedicated HR departments, making it challenging to handle employee-related matters effectively. Fortunately, Paychex Flex offers access to a wealth of HR resources that can help manage various aspects of human resources. From employee management to creating employee handbooks and policies, the platform provides valuable tools and guidance.
Health Benefits Management
Managing employee health benefits can be a time-consuming task for employers. With Paychex Flex, businesses gain access to comprehensive benefits administration tools that simplify this process. The platform allows employees to enroll in health insurance plans online easily and provides tools for tracking eligibility, managing contributions, and handling open enrollment periods.
Customizable Reporting
The ability to generate customized reports is crucial for businesses looking to gain insights into their operations. Paychex Flex offers various reporting options, allowing businesses to create reports tailored to their specific needs. Whether it's payroll summaries, labor distribution reports, or employee turnover analysis, the platform provides valuable data and analytics.
Integration with Other Systems
For businesses that utilize multiple software systems, seamless integration is essential. Paychex Flex integrates well with other popular business tools, such as accounting software and timekeeping systems. This integration eliminates the need for manual data entry and ensures smooth transfer of information between different platforms.
Exceptional Customer Support
When using any software platform, having access to reliable customer support is crucial. Paychex Flex offers exceptional customer support services to assist users with any questions or issues. Their team of experts is available via phone, email, or chat to provide prompt assistance and ensure a smooth user experience.
What are the limitations of Paychex Flex?
While there are many benefits to Paychex, it does have its drawbacks – just like any software solution. Here are some limitations to know.
Payroll Features and Tools
Paychex Flex is a popular online payroll software, but it may not have all the payroll features and tools available in other programs like QuickBooks Payroll. While Paychex Flex offers a range of functionalities for managing payroll, some users might find that QuickBooks Payroll provides more comprehensive options, such as automated payroll.
For example, QuickBooks Payroll offers advanced features like automatic tax calculations and direct deposit for employees. So, if you require specific payroll features or tools, it's worth comparing the offerings of both platforms to ensure you choose the one that best suits your needs.
User Interface and Intuitiveness
One potential limitation of Paychex Flex is that some users may find its online payroll software to be less intuitive compared to other payroll processing services. The user interface is essential in ensuring ease of use and efficiency when managing payroll tasks.
While Paychex Flex does provide a user-friendly interface, it's important to note that different individuals may have varying levels of comfort with technology. Therefore, it's advisable to consider your familiarity with online systems before opting for Paychex Flex.
Additional Fees
Paychex Flex offers various pricing packages depending on your business requirements. However, it's essential to know that certain features within these packages may incur additional fees.
For instance, employee access to pay stubs or specialized services like assistance with payroll taxes might incur extra charges. It's crucial to carefully review the pricing structure and understand which features are included in your chosen package versus those that require additional payment. This way, you can avoid any unexpected costs while using Paychex Flex.
Paychex Flex Pros & Cons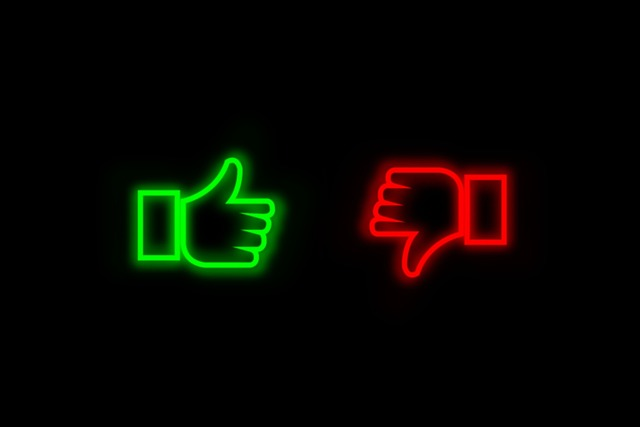 Pros:
User-friendly interface.
Customizable features to meet specific business needs.
Simplified payroll processing and tax filing.
Accessible from any device with an internet connection.
Comprehensive reporting and analytics tools.
Integrated HR management capabilities.
Excellent customer support.
Cons:
Costly for small businesses with limited budgets.
Some users may find the system overwhelming due to its extensive features.
Occasional glitches and technical issues.
Limited options for customization in certain areas.
Steeper learning curve for new users.
Additional fees for certain services or add-ons.
Frequently Asked Questions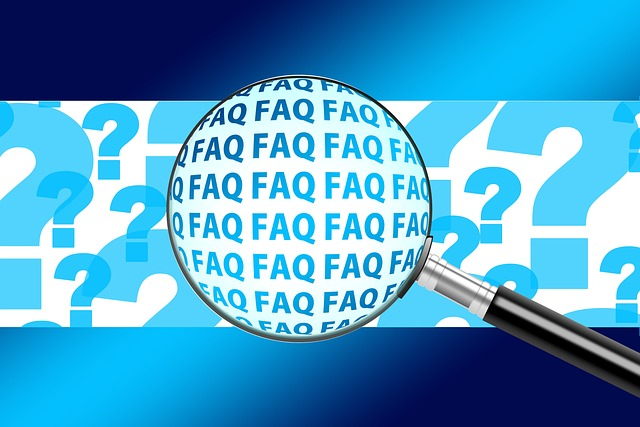 Here are the most common questions about Paychex Flex for small business payroll management.
How are Paychex's customer service and support quality?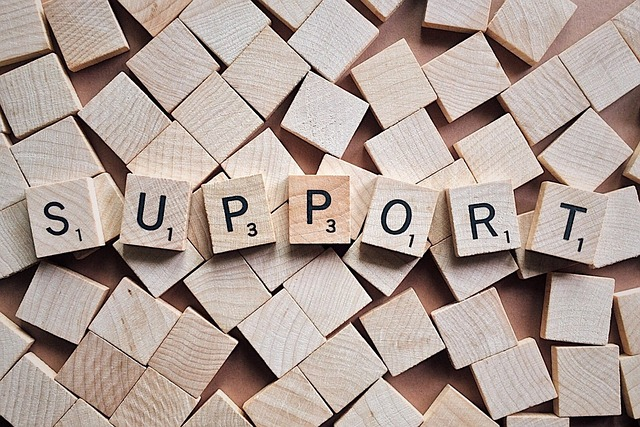 Paychex is known for its excellent customer support and service, ensuring that its clients receive prompt assistance with any payroll-related issues or questions they may have. Their dedicated team of experts is always ready to help businesses navigate through any challenges they encounter.
What are Paychex's PEO services?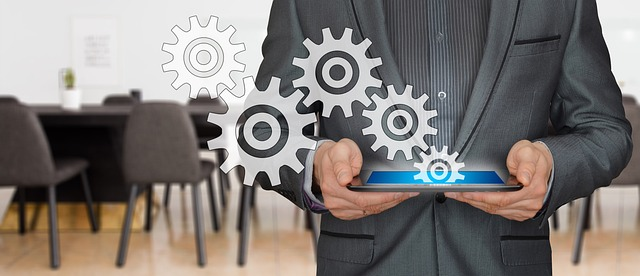 Paychex offers a range of PEO (Professional Employer Organization) services that can greatly benefit businesses. But what exactly are PEO services, and how can Paychex help? Let's dive in and explore the advantages of using Paychex's PEO services.
What PEO Services Are and How Paychex Offers Them
PEO services are designed to provide comprehensive HR solutions for businesses. When you partner with a PEO like Paychex, they become the employer of record for your employees. This means they handle essential HR tasks such as payroll processing, employee benefits administration, tax filing, risk management, and more.
Paychex is known for its robust suite of PEO offerings. They have a team of experienced professionals who take care of all the administrative tasks so business owners can focus on growing their companies. From managing payroll to providing access to employee benefits, Paychex ensures businesses have the support they need.
Advantages Businesses Can Gain from Using Paychex's PEO Services
Access to Comprehensive Employee Benefits: One significant advantage of partnering with Paychex is that they offer various employee benefits packages. These packages include health insurance, retirement plans, and other perks that can attract top talent to your company.
Expertise in Compliance and Risk Management: Staying compliant with ever-changing regulations can be challenging for business owners. However, by utilizing Paychex's PEO services, you gain access to experts who stay up-to-date on employment laws and ensure your business remains compliant.
Streamlined Payroll Processing: Managing payroll can be time-consuming and prone to errors if not done correctly. With Paychex's PEO services, you no longer have to worry about calculating wages or dealing with tax withholdings – it's all taken care of. This allows you to focus on other critical aspects of your business.
Training and Development Programs: Paychex understands the importance of employee training and development for business growth. They offer various training programs that can help enhance your employees' skills, ensuring they can contribute effectively to your organization's success.
Access to a POS System: For businesses in the retail or hospitality industry, having a reliable point-of-sale (POS) system is crucial. Paychex provides access to a user-friendly POS system that enables seamless transactions and inventory management, making it easier for businesses to operate efficiently.
Business Insurance Options: Paychex offers a range of insurance options tailored specifically for small businesses. Whether you need general liability insurance or workers' compensation coverage, they can help you find the right policies to protect your business and its employees.
Unique Offerings & Standout Features with Paychex PEO Services
Paychex goes above and beyond in providing exceptional PEO services. Here are some standout features they offer:
Dedicated HR Support: Paychex assigns each client a dedicated HR professional who becomes intimately familiar with their business needs. This personalized support ensures you receive customized solutions and expert guidance whenever needed.
Dispersed Team Management: If your company has dispersed teams across multiple locations, managing HR tasks can become complex. Paychex simplifies this process by centralizing all HR functions, making it easier for you to manage your workforce regardless of their location.
Flexible Service Options: Paychex understands that every business has unique needs. That's why they offer flexible service options, allowing you to select the specific services that align with your requirements and budget.
How can I manage payroll taxes with Paychex?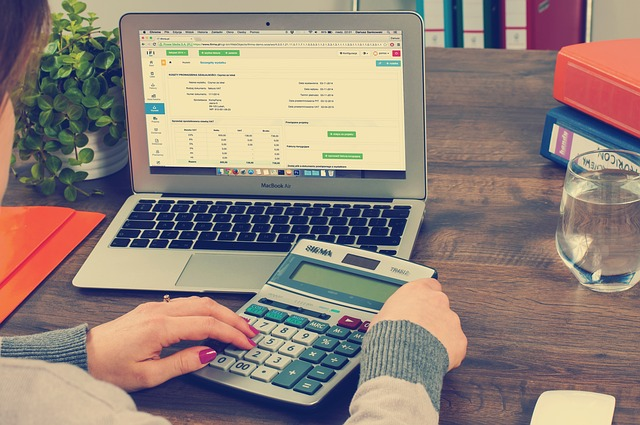 Paychex offers a range of features and services that assist businesses in handling their payroll taxes.
Tax Filing and Reporting Automation
One of the key ways Paychex helps businesses manage their payroll taxes is through tax filing and reporting automation. With their advanced system, businesses can automate the entire process of filing taxes, saving time and reducing the chances of errors. This feature ensures that all necessary forms are filed accurately and on time, helping businesses stay compliant with tax regulations.
Streamlined Tax Administration
Paychex also provides a streamlined tax administration system that simplifies the management of payroll taxes. Through their platform, businesses can easily calculate and withhold the correct amount of taxes from employee paychecks. This not only ensures accuracy but also saves time that would otherwise be spent manually calculating deductions.
Updates for 2023
As we move into 2023, Paychex continues to enhance its offerings to better serve businesses in managing their payroll taxes. They understand that tax laws and regulations change regularly, so they strive to stay up-to-date with any updates or changes that may impact businesses' tax obligations.
In light of these updates, Paychex provides regular software updates to ensure compliance with new tax laws. This proactive approach helps businesses avoid penalties or fines resulting from outdated systems or incorrect calculations.
Paychex offers expert guidance on navigating complex tax rules specific to each state. They have a team of knowledgeable professionals who stay informed about state-specific requirements, ensuring businesses remain compliant no matter where they operate.
Benefits of Effective Payroll Tax Management
Managing payroll taxes effectively is crucial for every business. Here are some benefits that come with using Paychex's payroll tax management system:
Time-saving: By automating tax filing and reporting, businesses can save valuable time that can be redirected towards other important tasks.
Accuracy: Paychex's advanced system helps reduce the chances of errors in tax calculations, ensuring accurate deductions and filings.
Compliance: Staying compliant with tax regulations is essential to avoid penalties or fines. Paychex's expertise and regular updates help businesses remain in good standing with tax authorities.
Peace of mind: With Paychex handling payroll taxes, businesses can have peace of mind knowing that professionals are managing their tax obligations.
What third-party integrations does Paychex Support?
Paychex understands that running a business involves more than just managing payroll. That's why they offer seamless integrations with popular third-party software, making it easier for small businesses to streamline their operations.
Accounting Software Integrations
Managing your finances is crucial for any business, and Paychex makes it simple by integrating with popular accounting software like QuickBooks and QuickBooks Online. By connecting your Paychex payroll tools with QuickBooks, you can easily sync your financial data and ensure accurate bookkeeping. This integration eliminates the need for manual data entry, saving you time and reducing the chances of errors.
Time Tracking Tools Integration
Tracking employee hours accurately is essential for calculating payroll. With Paychex's integration with various time tracking tools, such as TSheets or TimeClock Plus, you can seamlessly transfer employee hours into the Paychex platform. This integration ensures that your employees' time records are accurately reflected in their paychecks without the hassle of manual data entry.
Direct Deposit Integration
Paying employees through direct deposit is not only convenient but also helps save time and money on paper checks. Paychex integrates effortlessly with major banks, allowing you to deposit funds directly into your employees' bank accounts securely and efficiently. By utilizing this integration, you can automate the payment process while ensuring compliance with legal requirements.
Compliance Assistance Integration
Staying compliant with ever-changing labor laws and regulations can be challenging for businesses of all sizes. Fortunately, Paychex offers integrations with compliance assistance platforms like ThinkHR to help navigate these complexities effectively. These integrations provide access to valuable resources such as HR support, training materials, and legal compliance updates—enabling small businesses to stay informed and avoid costly penalties.
Insurance Management Integration
Managing employee benefits and insurance can be a time-consuming task. Paychex simplifies this process by integrating with insurance carriers, allowing you to seamlessly manage your company's insurance plans within the Paychex platform. This integration ensures that your employees have access to the necessary coverage while minimizing administrative burdens for your HR team.
Remote Team Collaboration Integration
In today's digital age, many businesses operate with remote teams. Paychex recognizes this shift and offers integrations with collaboration platforms like Slack or Microsoft Teams. These integrations enable seamless communication between HR departments and remote employees, ensuring that important payroll information is easily accessible regardless of location.
Other Integrations
Apart from the integrations mentioned above, Paychex supports various other third-party software integrations to cater to different business needs. Whether it's project management tools like Asana or customer relationship management (CRM) platforms like Salesforce, Paychex can integrate with these systems to enhance efficiency and productivity across your organization.
Integrating Paychex with existing software and tools is a breeze thanks to their user-friendly interface and dedicated support team. They provide step-by-step guidance on how to connect these integrations, making it accessible even for those without extensive technical knowledge.
By leveraging the power of these third-party integrations supported by Paychex in 2023, small businesses can streamline their operations, save time on administrative tasks, and focus on what truly matters—growing their business.
What do user reviews say about Paychex?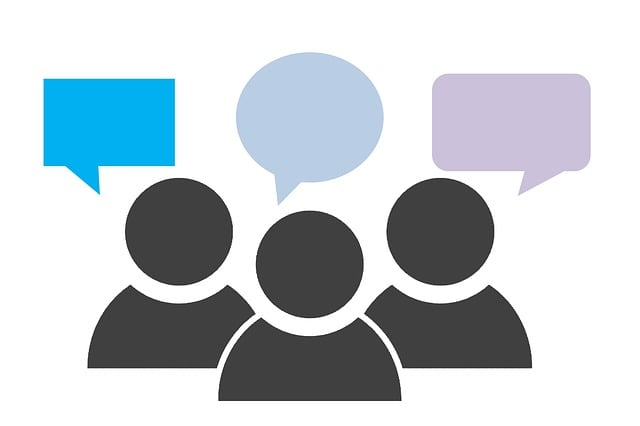 Paychex Flex has received mixed reviews from users. Many users appreciate the user-friendly interface and the ease of use of the platform. They find the payroll processing features to be efficient and reliable. Users also praise the customer support, mentioning that the representatives are helpful and responsive.
On the other hand, some users have reported issues with the accuracy of the payroll calculations. They have experienced discrepancies in tax calculations and have had to make manual adjustments. Some users have also found the reporting features to be limited and not customizable enough to meet their specific needs.
Overall, Paychex Flex seems to be a popular choice for HR outsourcing, PEO services, and payroll management. While it has its drawbacks, many users find it to be a valuable tool for their business needs.
Can I customize my payroll settings with Paychex Flex?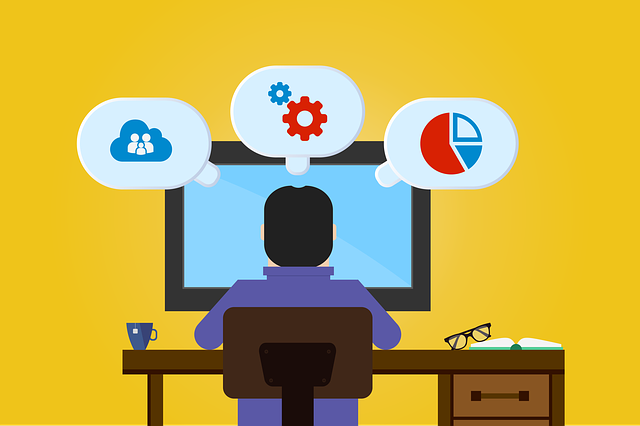 Yes, Paychex Flex allows you to customize your payroll settings according to your specific business requirements. From setting up deductions and earnings codes to defining pay schedules and tax information, you have complete control over how your payroll functions.
Does Paychex offer mobile access?
Yes, with the Paychex Flex mobile app, you can conveniently access important payroll and HR information on the go. You can view pay stubs, check work schedules, request time off, and even clock in/out using your smartphone or tablet.
What security measures does Paychex have in place?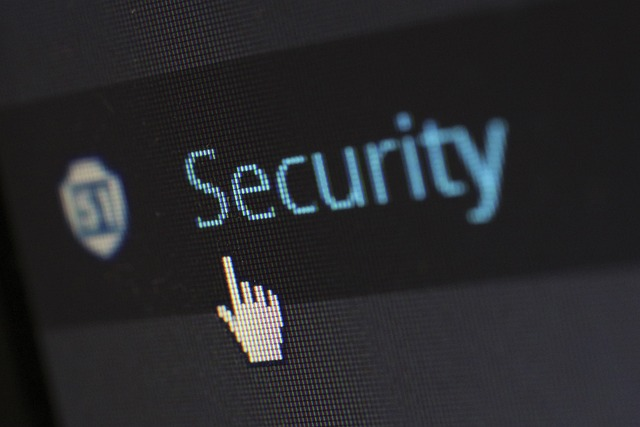 Paychex takes data security seriously. They employ industry-standard encryption protocols to protect your sensitive information. They have stringent access controls and regularly undergo security audits to ensure the highest level of protection for your data.
How long does it take to set up Paychex Flex?
The setup process for Paychex Flex can vary depending on the complexity of your business requirements. However, Paychex provides comprehensive support and training resources to guide you through the setup process efficiently. With their assistance, you can get up and running with Paychex Flex in a timely manner.
Paychex Review 2023 – Final Thoughts
Paychex is a comprehensive payroll and HR solution that offers a range of features to streamline your business operations. With its user-friendly interface and robust functionality, Paychex Flex provides an efficient way to manage payroll, HR tasks, and employee benefits. The pricing plans are flexible, allowing you to choose the options that best suit your business needs.
One of the standout features of Paychex is its top-notch customer service and support. Their knowledgeable team is readily available to assist you with any questions or issues that may arise. Whether managing payroll taxes or integrating with third-party applications, Paychex can help.
Overall, if you're looking for a reliable payroll and HR solution in 2023, Paychex should definitely be on your radar. Its extensive capabilities, excellent customer support, and competitive pricing make it a strong contender in the market.
Contact us if you have more questions about Paychex or to apply for a small business loan. Our alternative funding experts can help you find the best financing options for payroll solutions or other business needs.