What is Receipt Scanning Software?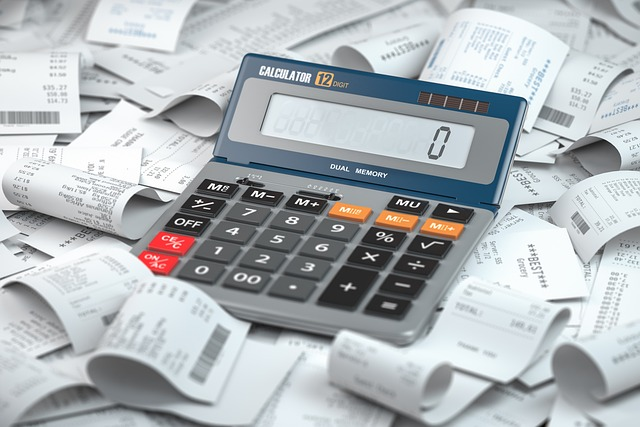 Receipt scanning software, when paired with a portable scanner, is typically integrated with business expense trackers and management apps. This allows for easy organization and tracking of documents within your account. The software relies on Optical Character Recognition (OCR) technology to extract data from scanned receipt images. OCR allows the software to convert scanned images into editable and searchable data instead of entering the information yourself. Many image source apps include a mobile app allowing you to scan documents from your smartphone or other mobile device. These management apps are great for keeping track of receipts and account information.
In addition to OCR, modern receipt-scanning software offers features such as auto-categorization, smart tagging, and real-time syncing across devices and platforms. These features save time and effort in organizing expenses and ensure that changes or additions on one device are instantly reflected across all devices.
Advancements in receipt-scanning software include duplex scanning support, improved accuracy rates for extracting data from complex layouts or faded prints, and "pass-through" duplex scanning capabilities for scanning multiple receipts simultaneously. As technology evolves, we can expect further enhancements in accuracy and efficiency, especially when it comes to documents. With the receipt scanner feature, the receipt scanning process becomes faster and more convenient. The receipt scans are now more accurate and efficient.
What are the benefits of using Receipt Scanners and Trackers?

Here are some key ways receipt scanners can help you improve business operations.
Eliminate Manual Data Entry
With receipt scanners and tracker apps, you can easily digitize your receipts by scanning them using your smartphone's camera. As mentioned, these apps use advanced OCR technology to extract relevant information from the scanned receipts, such as the date, vendor name, amount, and even line items. This eliminates the need for manual data entry, saving you time and reducing the chances of errors.
Easily Organize, Categorize, and Store Receipts Electronically for Quick Access
Gone are the days of rummaging through stacks of paper receipts or searching cluttered email inboxes to find a specific receipt. You can conveniently organize your receipts electronically by using receipt scanners and trackers. These expense-tracking apps allow you to easily scan and categorize expenses by creating custom tags or folders, making it a breeze to locate specific receipts when needed. You can also add notes or labels to provide context for each expense.
Simplify Expense Tracking, Tax Preparation, and Financial Reporting
Keeping track of business expenses, including receipt tracking and receipt management, is crucial for tax purposes and financial reporting. Using a receipt scanner or receipt scanning technology can greatly simplify the process of receipt management. Receipt scanners and trackers simplify this process by automatically capturing essential details from your scanned receipts. They generate comprehensive expense reports that can be exported in various formats like PDF or CSV for seamless integration with accounting software or tax preparation tools. This streamlines both tax filing processes and financial reporting tasks.
Improved Accuracy
Manual recordkeeping is prone to human errors such as transcription mistakes or misplacement of physical receipts. However, using a scan app can help eliminate these errors and streamline the process. By using receipt scanners and trackers, you significantly reduce these errors since they rely on automated data extraction algorithms rather than manual input. The OCR technology employed by these apps ensures the accurate capture of essential information from receipts without human intervention. This saves you from potential errors and provides a more reliable and consistent record of your expenses.
What are the best Receipt Scanner Apps for Small Businesses in 2023?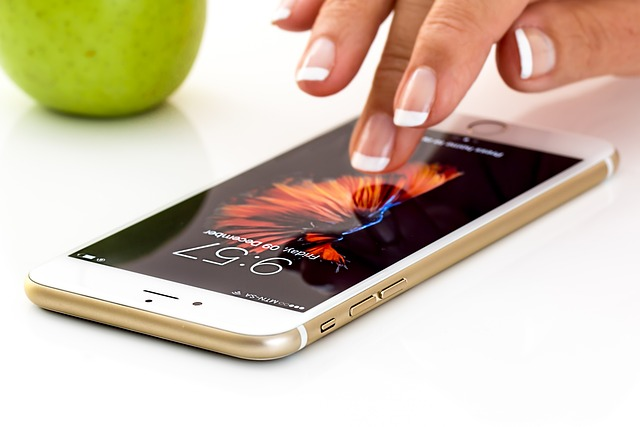 In today's digital age, managing receipts and tracking expenses is crucial for small businesses. Luckily, several top-rated business expense tracker apps are available to make this task easier and more efficient. Let's explore some of the best options tailored specifically for small businesses that include an app for receipt scanning and tracking.
Zoho Expense: Best Overall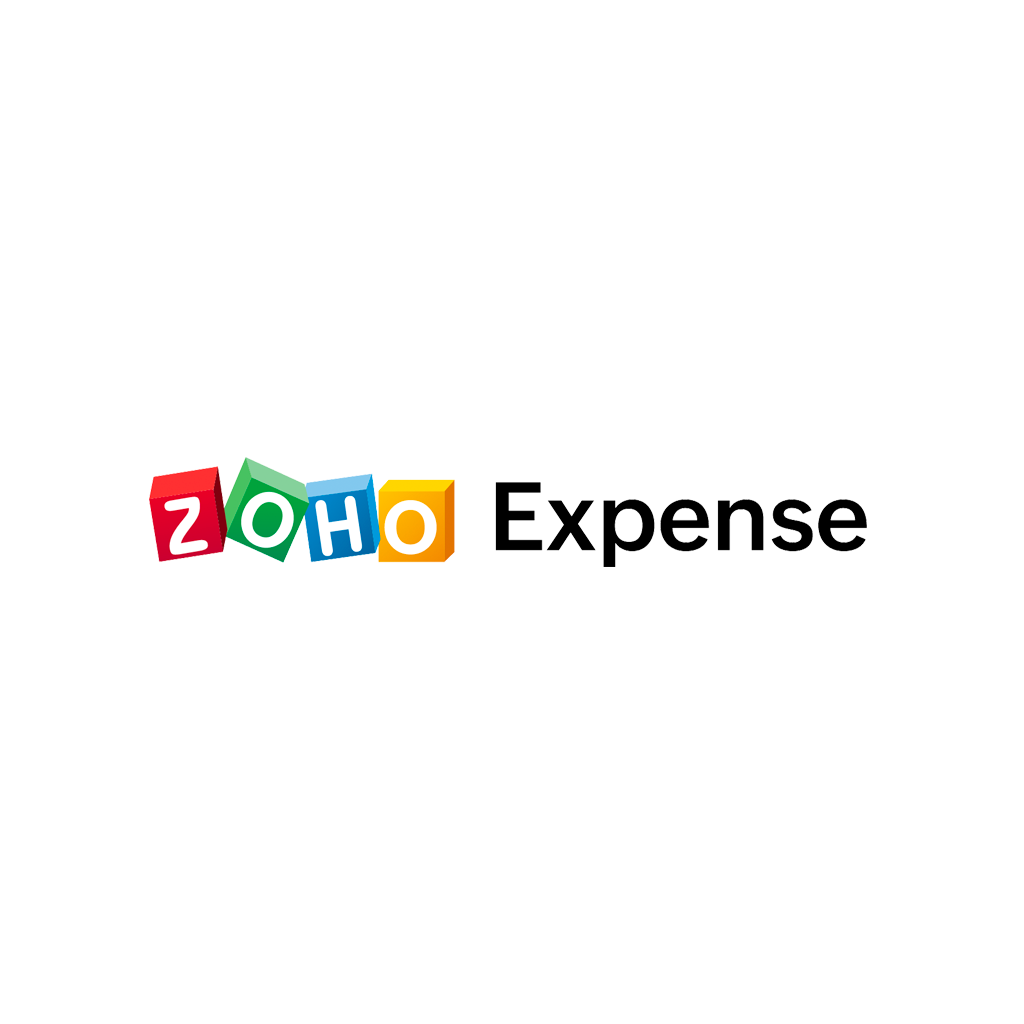 Zoho Expense is an excellent app for small businesses to track and manage expenses with its receipt scanner feature. The software is also ranked at the top of our best business expense trackers. It's easy to use and has helpful features. One cool thing it does is automate expense approvals and reimbursement workflows. This saves time and helps avoid mistakes. Small business owners can customize the approval process to fit their needs.
Zoho Expense provides a seamless experience with its user-friendly interface. Navigating the platform is a breeze, allowing users to quickly access the information they need without hassle. The software's intuitive design makes it easy for even non-technical users to understand and utilize its various features effectively.
One notable aspect of Zoho Expense is its ability to integrate with other popular accounting software like QuickBooks Online and Xero. This integration ensures that all expense data seamlessly flows into your accounting system, eliminating the need for manual data entry or reconciliation. It simplifies the overall process of managing finances for small businesses.
Zoho Expense Subscriptions
Free: $0 for up to 3 users.
Standard: per user per month (min. 3 users).
Premium: per user per month (min. 3 users).
Enterprise: per user per month (min. 500 users).
Zoho Expense Pros & Cons
Pros:
Includes a robust free plan.
User-friendly solution.
Integrates with Zoho suite & all major accounting programs.
Ability to create custom expense policies & rules.
Advanced customization options on paid plans.
Cons:
The free plan only allows 3 users.
Auto-scan only works for JPEG, PNG, and PDF files.
You can only update 5 receipts per expense.
Some users might have a learning curve.
Expensify: The Top Expense Tracking App for Travelers

Expensify is an expense-tracking app that caters to the unique needs of frequent travelers. Its user-friendly interface and powerful features simplify the process of managing expenses on the go.
One of the standout features of Expensify is its ability to capture receipts using mobile devices. Whether you're dining at a restaurant or purchasing supplies for your business, you can easily snap a photo of the receipt with your smartphone and let Expensify do the rest. The app automatically extracts relevant data such as the merchant name, date, and amount, saving you valuable time and effort.
Tracking mileage can be a tedious task, especially for frequent travelers. Expensify makes it easy by allowing you to log your mileage directly from your mobile device. Simply enter the starting point and destination, and let the app calculate the distance traveled. This feature comes in handy when seeking reimbursement for business-related travel expenses.
Furthermore, Expensify simplifies per diem allowances by providing pre-set rates based on location. Instead of manually calculating daily allowances for meals and incidentals during your travels, you can rely on Expensify's built-in per diem rates to ensure accurate expense reporting.
Expensify understands that efficiency is key. That's why it offers seamless integration with popular travel management tools such as TripIt and Uber. Connecting these apps to Expensify allows you to automatically import travel itineraries and ride receipts into your expense reports without any hassle. It's an excellent option to capture receipts and submit expenses.
Expensify Subscriptions
Free: $0 – It also offers a 6-week free trial for paid plans.
Collect: $5 per user per month (with Expensify credit card).
Control: $ 9 per user per month (with Expensify credit card).
Expensify Pros & Cons
Pros:
Provides separate plans for businesses and freelancers.
Supports multiple currencies.
Custom reporting capabilities.
Tax tracking tools.
Cons:
Can be expensive if you don't use the Expensify card.
The free plan only allows 25 auto scans per month.
Low ratings on Better Business Bureau (BBB) and Trustpilot.
Wave: Best Free Receipt Tracker

Wave is an excellent choice for small businesses seeking a free, efficient, and user-friendly receipt scanner app. With its advanced OCR technology, Wave allows you to capture receipts using your smartphone camera effortlessly. This means you can say goodbye to the hassle of manually entering receipt information into your accounting software.
The software integrates seamlessly with popular accounting software like QuickBooks, Xero, and more. This integration ensures that your expense tracking is accurate and streamlined. Wave automatically transfers the important information from your receipts, such as the date, amount of money, and even the items purchased, into neat little categories. This eliminates the need for manual data entry and saves you valuable time.
But Wave doesn't stop at organizing receipts. It offers a range of other features that make it a versatile tool for small businesses. One such feature is the ability to create invoices. Wave simplifies the process of sending invoices to your customers when they owe you money. It keeps track of who owes you money and when they need to pay you back, so you don't have to worry about forgetting or losing track of payments.
Another valuable feature of Wave is its payroll management capabilities. Payroll management can be a complex task, but it becomes a breeze with Wave. The app helps you track how much each employee should be paid and when they should receive their payment. It acts as a super organized spreadsheet that does all the math for you, ensuring accurate and timely payments.
Wave Subscriptions
Wave's receipt tracker is free.
Wave Pros & Cons
Pros:
Wave's advanced OCR technology makes capturing receipts easy.
Saves time by automatically inputting receipt information.
Works well with accounting software like QuickBooks and Xero.
Helps track expenses by categorizing receipt info.
Offers additional features like making invoices and managing payroll.
Simple to use with a friendly interface.
Cons:
Might not be suitable for bigger businesses with complex needs.
Basic reporting capabilities compared to other software options.
Customer support mainly through email, potentially slower response times.
Security concerns with storing sensitive financial info in the cloud.
Shoeboxed: Best for Scanning & Tracking Paper Receipts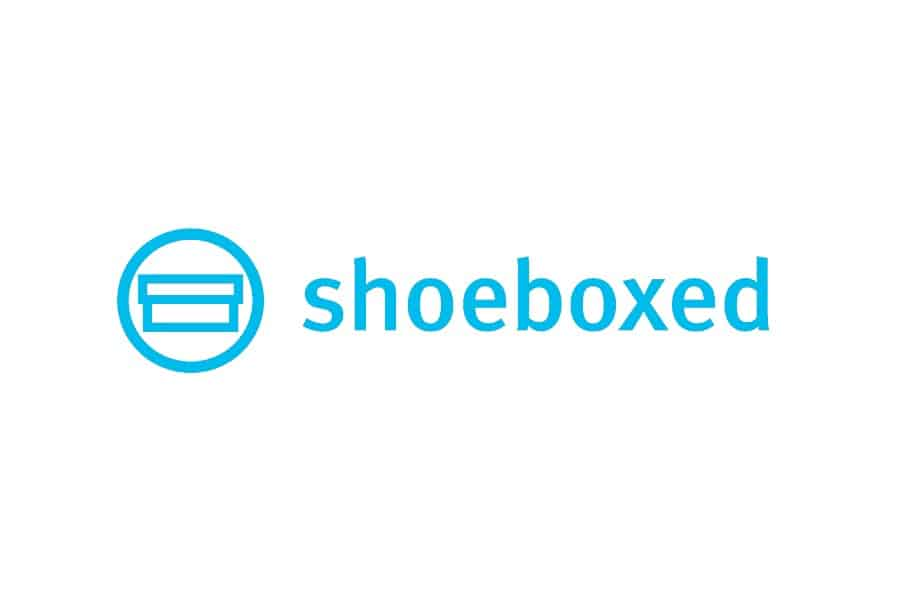 Shoeboxed is a highly efficient receipt scanner app that simplifies the task of expense tracking and record-keeping for individuals and businesses. By utilizing the app's advanced OCR technology, users can easily capture images of their receipts using their smartphone camera. Once the photos are taken, Shoeboxed automatically extracts the relevant information from the receipts and organizes them into categorized folders.
One of the critical features of Shoeboxed is its ability to generate detailed expense reports. These reports provide a comprehensive overview of all the expenses incurred, making it easier for users to keep track of their spending. This feature is particularly useful for businesses that must maintain accurate records for tax purposes or reimbursement.
The app's user-friendly interface and intuitive design make it accessible to individuals of all technological backgrounds. Whether you are a tech-savvy individual or someone who struggles with technology, Shoeboxed ensures a seamless and hassle-free experience. Its simple process allows users to manage their receipts and stay organized effortlessly.
Additionally, Shoeboxed offers integration with popular accounting software, allowing for easy data transfer. This integration eliminates the need for manual data entry and ensures that all financial information is accurately recorded in the appropriate accounting system. This feature is especially beneficial for businesses that rely on accounting software like QuickBooks and Xero.
Shoeboxed Subscriptions
Basic Plan: $9.95 per month.
Classic Plan: $29.95 per month.
Business Plan: $49.95 per month.
Shoeboxed Pros & Cons
Pros:
Efficient expense tracking.
Advanced OCR technology.
Automatic extraction of relevant information.
Detailed expense reports.
User-friendly interface.
Integration with accounting software.
Cons:
Subscriptions can be expensive.
Dependency on a smartphone camera.
Limited customization options.
Potential privacy concerns.
Reliance on an internet connection.
Limited customer support.
QuickBooks Online: Best All-in-One Solution

If you're a small business owner looking for the best receipt trackers and scanners, then QuickBooks Online is your solution. It's considered one of the most comprehensive accounting software options, offering a wide range of features to help manage your business finances effectively.
With QuickBooks Online, you'll have access to a plethora of tools and features that make managing your finances a breeze. The expense tracking software includes invoicing to financial reporting. You can easily create professional-looking invoices and send them to your clients with just a few clicks. Plus, you can track all your expenses in one place, ensuring that nothing falls through the cracks.
QuickBooks Online offers an array of features designed specifically for small businesses. In addition to invoicing and expense tracking, it also provides robust financial reporting capabilities. You can generate reports on profit and loss statements, balance sheets, cash flow statements, and more. These reports give you valuable insights into your business's financial health so that you can make informed decisions.
One of the significant advantages of using QuickBooks Online is its ability to integrate seamlessly with other QuickBooks products as well as third-party apps. This integration allows you to streamline your workflow by automating tasks such as syncing bank accounts or importing data from other systems. Whether integrating with Google Drive or connecting with customer relationship management (CRM) software, QuickBooks Online offers endless possibilities for enhancing functionality.
QuickBooks Subscriptions
Simple Start: $30/month for 1 user.
Essentials: $60/month for 3 users.
Plus: $90/month for 5 users.
Advanced: $200/month for 25 users.
QuickBooks also offers a free trial.
QuickBooks Online Pros & Cons
Pros:
Industry-leading comprehensive accounting software.
Integrations with 650 business apps.
Unlimited reports-only and time-tracking users.
Wide network of bookkeepers and accountants.
Built-in cash flow statements & automated recurring expenses.
A free trial is available.
Cons:
Maximum of 25 users.
Can only reimburse expenses through payroll.
No employee expense reports.
Costs are high if you only need expense tracking.
How can I choose the Best Receipt Scanner for my Small Business?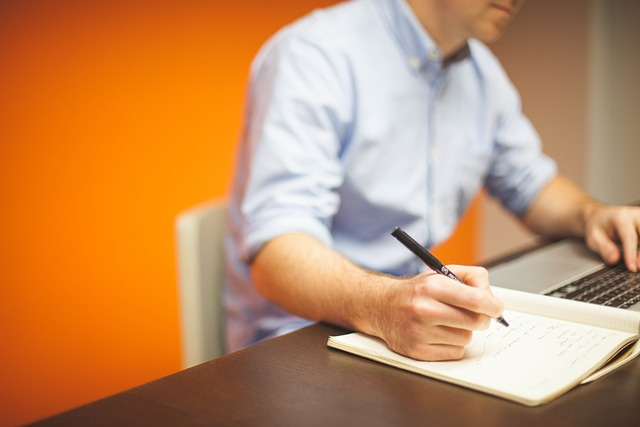 Now that we've discussed some of the best receipt tracker and scanner apps for small businesses, it's time to evaluate your specific business needs. By considering these factors, you can make an informed decision on which app is the right fit for your specific business requirements and budget constraints.
Pricing
Each receipt scanner app has its own unique structure. There are options for free plans, or you can get a free trial for a paid plan with some apps. It's crucial to weigh the cost against the value you'll receive from the app. Consider your budget and determine if the pricing aligns with what you're willing to invest in a receipt scanner app.
Ease of Use: Simplifying Your Workflow
A user-friendly interface is crucial when choosing a receipt tracker and scanner. You want a solution that simplifies your workflow rather than adding complexity. Look for intuitive designs, easy navigation, and straightforward functionalities that allow you to effortlessly scan and track receipts without requiring extensive training or technical expertise.
Integration Capabilities: Seamless Collaboration
Consider whether the receipt tracker and scanner can integrate seamlessly with other tools or software you currently use in your business operations. This integration allows for smoother collaboration across different departments or teams. For instance, if you use accounting software like QuickBooks or Xero, ensure the chosen solution integrates with these platforms.
Scalability: Growing with Your Business
As your small business grows, so will your need for an efficient receipt tracking system. Ensure that the solution you choose has scalability options that can accommodate increasing volumes of receipts as your business expands. This prevents any disruptions in your workflow due to limitations in storage capacity or processing power.
Industry-Specific Requirements: Meeting Compliance Standards
Different industries may have specific requirements. Assess whether a particular receipt tracker and scanner aligns with these industry-specific requirements. For example, if you operate in the healthcare sector, you may need a solution that complies with HIPAA regulations to ensure the security and confidentiality of sensitive patient information.
Recommendations and Expert Advice: Seek Trusted Sources
When selecting a receipt tracker and scanner for your small business, it's always helpful to seek recommendations from trusted sources or consult with experts in the field. Reach out to other small business owners within your network or join online communities where professionals share their experiences and insights. This can provide valuable guidance in making an informed decision.
Frequently Asked Questions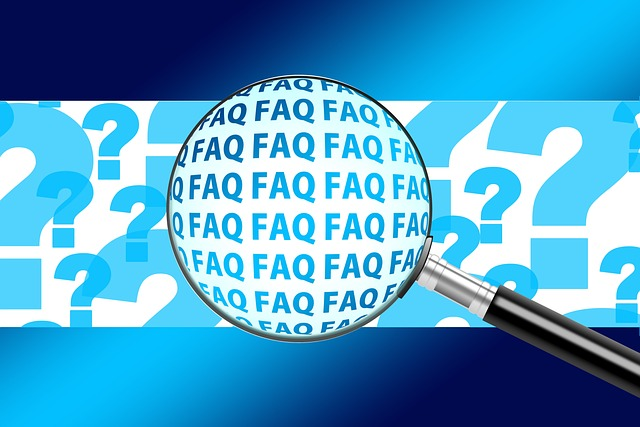 Here are the most common questions about the best receipt trackers and scanners for small businesses.
Does my small business need a Receipt Tracker?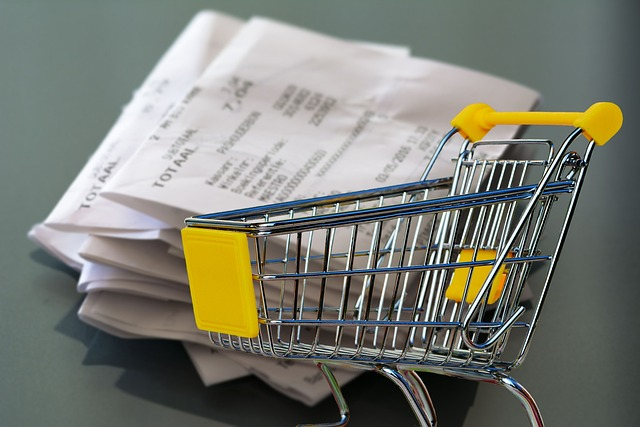 In today's fast-paced business world, keeping track of receipts is crucial for small businesses. But why exactly do you need a receipt tracker? Let's break it down for you in simple terms.
Firstly, implementing a receipt tracker can save you valuable time. Instead of manually sorting through stacks of paper receipts or searching through countless email attachments, a receipt tracker allows you to quickly and easily organize and access all your receipts in one place. No more wasting time hunting for that one elusive receipt!
Secondly, using a receipt tracker can greatly improve accuracy. With manual record-keeping methods, there's always room for human error – receipts can get lost or misplaced, and essential details might be overlooked or misinterpreted. However, digitizing your receipts with a reliable tracking system minimizes the risk of errors and ensures that all your financial records are accurate and up-to-date.
Lastly, implementing a receipt tracker streamlines your overall business processes. By automating the tracking and categorizing of expenses, you can reduce administrative burdens and focus on more important aspects of running your small business. Plus, having organized records makes tax season much less stressful!
Are there any free Receipt-Scanning apps available?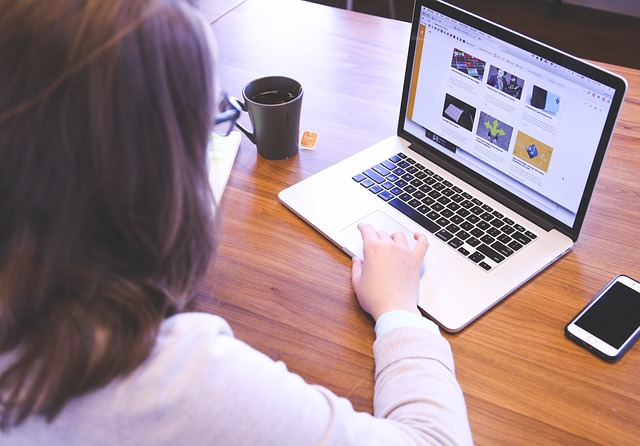 Yes! There are several free receipt-scanning apps available for small businesses. Some popular options include Expensify's free plan, which allows limited scans per month, and Wave's Receipts by Wave app, which offers unlimited free scans.
Free receipt scanner apps can be a great option when you're just starting out or trying to keep costs down. They allow you to scan your paper receipts using your mobile device's camera and store them digitally.
Free App Drawbacks
While free receipt scanner apps can benefit those on a tight budget, they come with certain limitations. It's important to consider these factors before committing to a particular app:
Usage Restrictions: Free plans often come with usage restrictions such as limited document scans per month or limited storage capacity.
Limited Features: Free versions may lack advanced features like automatic categorization or integration with accounting software.
Data Security Risks: Before using any app that handles sensitive financial information, research its data security measures and privacy policies.
The Best Business Receipt Tracking Apps – Final Thoughts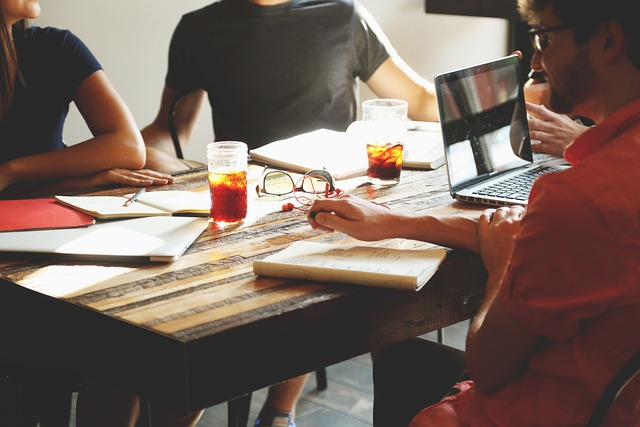 By now, you have a good understanding of the top apps available in 2023, including Zoho Expense, QuickBooks Online, and Expensify. Each app has its own strengths and weaknesses, so it's important to consider your specific business needs before deciding.
To make the best choice for your small business, consider factors such as ease of use, integration with other software tools you use (like accounting software), mobile accessibility, pricing plans, and customer support. Remember that finding the best business expense tracker and receipt scanner can streamline your expense management process, save you time and effort, and ultimately contribute to the financial success of your business.
Now that you're equipped with this knowledge go ahead and choose the perfect receipt tracker and scanner that suits your unique needs. Start simplifying your expense tracking process today!
Contact us if you have more questions about receipt tracker apps or apply for a small business loan. Our alternative financing experts can help you find the best funding solutions for your needs.