What is Xero Accounting Software?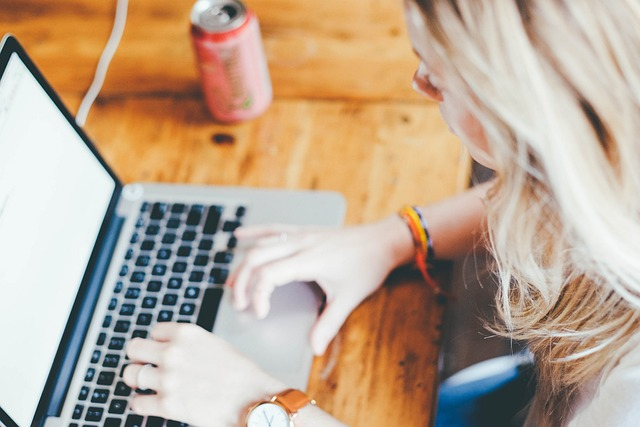 Xero is a popular accounting software platform used by businesses for financial management. It provides a range of features and tools to help businesses keep track of their finances efficiently.
The account software is cloud-based, meaning there's no need to install it locally. You can also access the program from any internet-connected device.
It offers various pricing plans to accommodate businesses of varying sizes and accounting needs. Its lower-tiered plans are more suitable for small businesses. It provides plans that scale up to accommodate growing businesses as well.
However, it still provides many essential accounting features. As such, it's a cost-effective alternative to programs like QuickBooks Online.
What are Xero's features?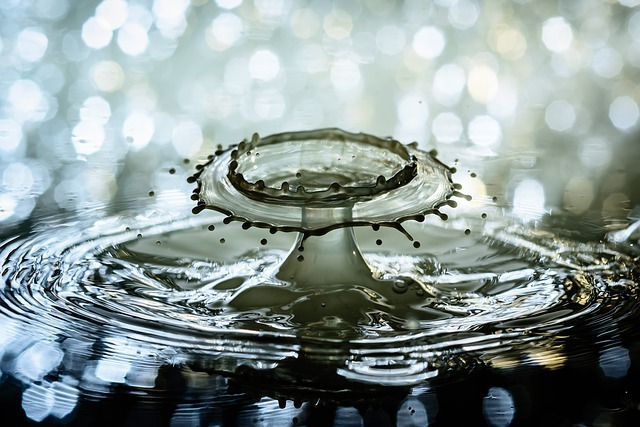 Xero offers many key features that make managing your finances a breeze. Let's look at some of these features and how they can benefit your business.
User-Friendly Interface
Xero prides itself on offering a user-friendly interface that makes accounting tasks accessible to everyone, regardless of their level of expertise. The platform is designed with simplicity in mind, allowing users to navigate through different sections effortlessly. Whether you're a small business owner or an accountant handling multiple clients, Xero's intuitive tools ensure a seamless experience.
Invoicing
One of the standout features is Xero's invoicing capabilities. Business owners can create professional-looking invoices and send them to their clients or customers with just a few clicks.
You can customize the invoice templates to match your brand and even set up automatic reminders for late payments. This feature helps you stay on top of your cash flow and get paid on time. Small business owners can also connect their bank accounts and decide whether to accept payment for online invoices.
Project Management Tools
If you're working on multiple projects simultaneously, Xero's project management tools will be a game-changer. These tools allow you to track project expenses, monitor progress, and collaborate with team members in real time. You can allocate costs to specific projects, keep tabs on budgets, and generate detailed reports to analyze project profitability.
Financial Reports
Understanding the financial health of your business is crucial for making informed decisions. Xero provides various standard financial reports that give insights into your business's financial position.
From profit and loss statements to balance sheets and cash flow statements, these reports help you assess your business's performance over time. You can also customize these reports based on the specific metrics or data points you want to focus on. In addition, Xero provides step-by-step guides on creating financial statements that use everyday language instead of accounting jargon.
Bank Reconciliation
One of the key features of Xero is its bank reconciliation functionality. This feature lets users connect their bank accounts directly to the software, making it easy to import and reconcile transactions automatically. With this tool, businesses can ensure that their financial records are accurate and up-to-date.
Payroll Management
Managing payroll can be complex and time-consuming for businesses. However, Xero simplifies this process by offering integrated payroll services. Users can easily calculate employee wages, generate payslips, and handle tax obligations seamlessly through the software. This streamlines payroll operations and reduces manual errors.
Integration with Other Apps
To streamline your workflow further, Xero integrates seamlessly with various third-party applications commonly used by businesses. From payment gateways and payroll systems to inventory management tools and CRM software, you can connect Xero with other apps to automate processes and eliminate manual data entry. This integration saves you time and reduces the chances of errors.
Unique Features
Xero goes beyond basic expense tracking and bill pay capabilities by offering unique features and integrations that enhance overall financial management:
Expense Claims: If you have employees who incur business expenses on behalf of your company, Xero simplifies the process of claiming these expenses. Employees can submit their claims directly through the platform, attaching receipts for verification.
Budgeting Tools: Xero provides budgeting tools that allow you to set financial goals and monitor your progress toward them. This helps you stay on top of your spending habits and make informed decisions about where to allocate funds.
How much does Xero Accounting Software cost?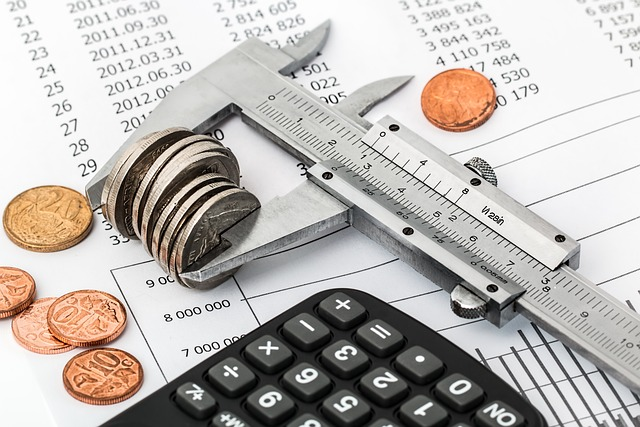 Xero Accounting Software offers different pricing plans to suit various business needs. The cost of Xero Accounting Software depends on the plan you choose and the number of users.
All plans allow for unlimited users. In addition, you can get the Gusto payroll add-on for $40/month plus $6 per user.
Early Plan – $15/month
Includes the following:
Send quotes and up to 20 invoices.
Enter up to 5 bills.
Bank reconciliation and bank feeds.
Capture bills and receipts with Hubdoc.
Basic inventory management tools.
Short-term cash flow and business snapshot.
Growing Plan – $42/month
Everything in the Early plan plus:
Unlimited invoices, quotes, and bill entries.
Bulk reconcile transactions.
Established Plan – $78/month
Includes everything in the Growing plan plus:
The ability to use multiple currencies.
Track projects.
Claim expenses.
Analytics plus.
What are the advantages of using Xero?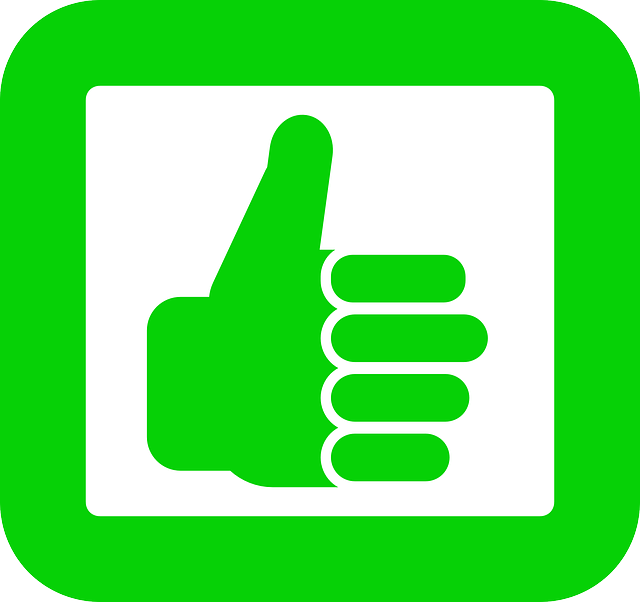 Here are the benefits of using Xero accounting software for small business financial management.
User-Friendly Interface: Xero offers a simple and intuitive interface that makes it easy for users to navigate and perform accounting tasks without extensive training or expertise.
Cloud-Based Accessibility: With Xero being a cloud-based platform, users can access their financial data anytime, anywhere, as long as they have an internet connection. This flexibility is particularly useful for businesses with remote teams or those needing access to their accounts on the go.
Automation and Time-Saving Features: Xero automates many manual accounting processes, such as bank reconciliations and invoice generation. These time-saving features allow users to focus on other aspects of their business while ensuring accurate financial records.
Integration with Third-Party Apps: Xero integrates seamlessly with various third-party applications, such as payment gateways, payroll systems, and inventory management tools. This integration streamlines workflows by eliminating the need for manual data entry across multiple platforms.
Real-Time Collaboration: Multiple users can collaborate on Xero simultaneously, making it easier for team members or accountants to work together efficiently. Real-time updates ensure everyone has access to the most up-to-date financial information.
What are the disadvantages of using Xero?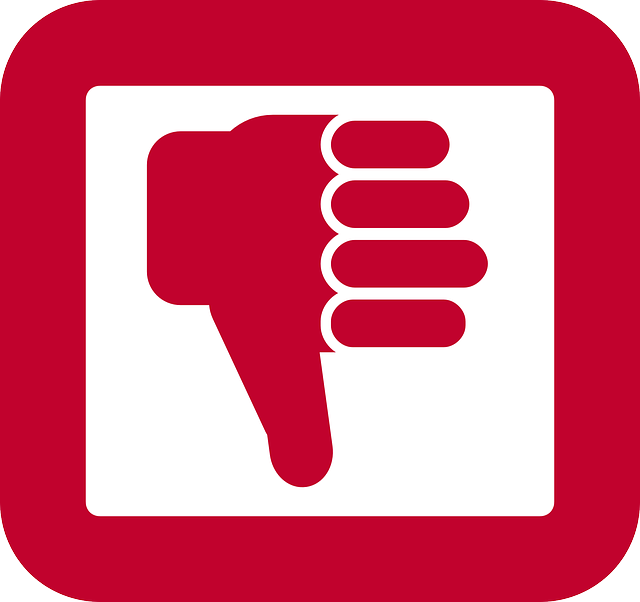 Here are the drawbacks you should be aware of before using Xero for your small business accounting needs.
Cost Considerations: While Xero offers different pricing plans suitable for businesses of all sizes, some companies may find it expensive compared to other accounting software options available in the market.
Learning Curve: Despite its user-friendly interface, there might still be a learning curve involved when getting started with Xero. Users unfamiliar with accounting principles or software may need time to understand and utilize all the features effectively.
Limited Customization: Xero provides a range of customizable templates and reports, but it may lack certain advanced customization options that some businesses require. This limitation could be a drawback for companies with complex accounting needs.
Support Availability: While Xero offers customer support, the availability and responsiveness of its support team may vary. Users who encounter technical issues or have urgent inquiries might face delays in receiving assistance.
Xero Pros & Cons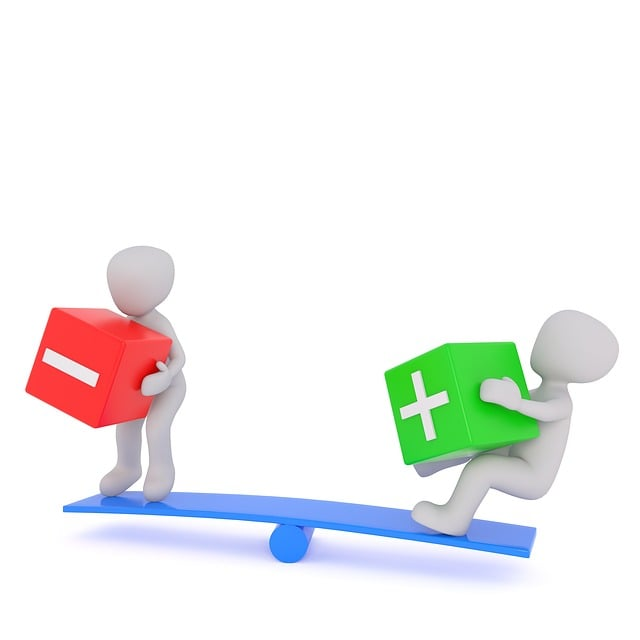 Pros:
User-friendly interface.
Cloud-based platform allows for easy access from anywhere.
Integration with other software and apps for seamless workflow.
Efficient and accurate financial reporting and tracking.
Time-saving automation features for bookkeeping tasks.
Cons:
Limited customization options for reports and templates.
Some users may find the pricing structure expensive for small businesses.
Occasional glitches and technical issues with the software.
Customer support can be slow in resolving issues.
Lack of advanced features compared to other accounting software.
Frequently Asked Questions

Here are the most common questions about using Xero for small business.
What do Xero user reviews typically focus on?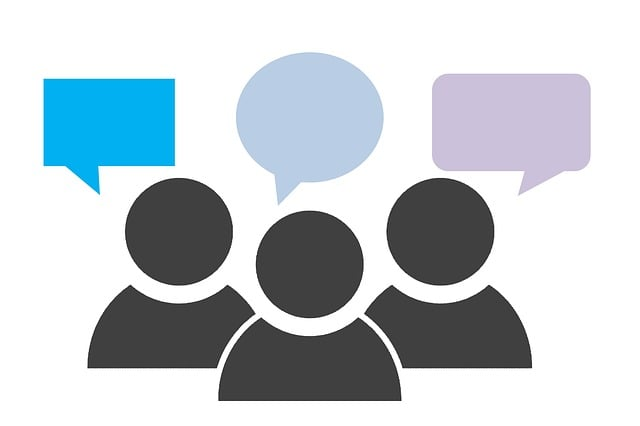 Trustpilot: 4.3 out of 5 on over 5,900 reviews.
User reviews for Xero accounting software typically focus on several key aspects. Firstly, many users praise the user-friendly interface and intuitive design of the software. They appreciate how easy it is to navigate and perform various accounting tasks, even for those with limited accounting knowledge.
Another common theme in user reviews is the efficiency and time-saving features of Xero. Users often mention how the software automates many manual tasks, such as invoicing, bank reconciliation, and expense tracking. This automation not only saves time but also reduces the chances of errors.
Integration capabilities are also frequently mentioned in user reviews. Xero seamlessly integrates with a wide range of third-party apps and software, allowing users to streamline their workflows and access all their financial data in one place. This integration with other tools enhances productivity and efficiency for many users.
Additionally, users appreciate the accessibility of Xero. The cloud-based nature of the software allows users to access their accounting data from anywhere, at any time, using any device with an internet connection. This flexibility is particularly beneficial for businesses with remote teams or those who need to access their financial information on the go.
Lastly, many users mention the excellent customer support provided by Xero. They appreciate the quick response times and helpfulness of the support team whenever they encounter any issues or have questions about the software.
How do Integrations enhance Xero?
Xero offers a wide array of third-party integrations that can enhance its functionality and make your business operations even smoother. By integrating Xero with other software applications, you can streamline various processes and save time on manual data entry.
Popular integrations for enhanced performance
One of the key advantages of using Xero is its compatibility with various software solutions. Whether you need to integrate customer relationship management (CRM) systems, payroll software, or e-commerce platforms, Xero has got you covered. These integrations allow for seamless data flow between different business tools and ensure that your operations run like a well-oiled machine.
Benefits of seamless data flow
Integrating Xero with other software applications brings numerous benefits to your business. Here are some notable advantages:
Efficiency: With integrated systems, you can eliminate duplicate data entry and reduce the chances of errors. This saves time and increases productivity by automating tasks such as invoice generation or inventory management.
Accurate financials: Integrating Xero with advanced reconciliation tools ensures that your financial records are up-to-date and accurate. You can easily track income and expenses across multiple platforms without the hassle of manual data reconciliation.
Real-time insights: By integrating CRM systems or e-commerce platforms with Xero, you can access real-time sales data and customer information. This allows you to make informed decisions based on up-to-date information about your business performance.
Streamlined payroll: Integrating payroll software with Xero simplifies the process of managing employee wages, tax calculations, and compliance requirements. It eliminates the need for manual data transfer between systems, reducing errors and saving valuable time.
Improved customer experience: When CRM systems are seamlessly integrated with Xero, customer interactions become more efficient. You can easily access customer purchase history, outstanding invoices, and payment details, enabling personalized service and timely follow-ups.
Expanding the capabilities of Xero
Integrating Xero with other software applications opens up a world of possibilities for your business. Whether you need to automate inventory management, sync sales data across platforms, or streamline payroll processes, integrations are available to fit your specific needs.
Can I access Xero from anywhere?
Yes, one of the great benefits of using Xero is that it is cloud-based. This means you can access your account from anywhere with an internet connection – whether at the office or on the go. You can also download the Xero mobile app for access from your devices. It allows you to capture Xero expenses using the device's camera quickly.
Is my data safe with Xero?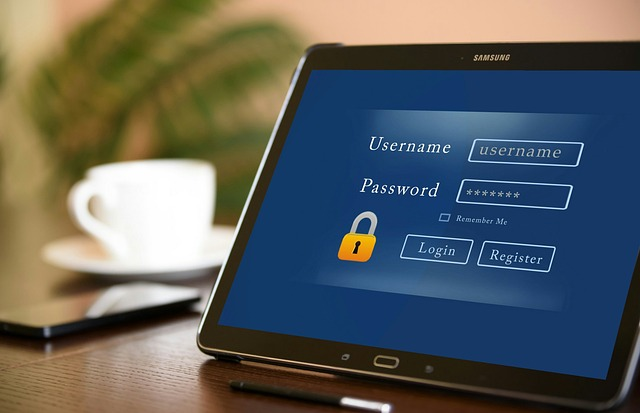 Security is a top priority for Xero. They employ industry-standard measures to protect your data, including encryption technology and regular backups. You can trust that your financial information will be kept secure.
Can I customize reports in Xero?
Xero offers customizable reporting options so that you can tailor reports according to your specific business requirements. This allows you to gain deeper insights into different aspects of your financials.
What support options are available for Xero users?
Xero provides various support options to assist its users. You can access their comprehensive help center, attend webinars and training sessions, and contact their customer support team via email or phone. They are dedicated to ensuring you have the assistance you need along your Xero journey.
How does Xero compare to the alternatives?
While Xero is an excellent option, it might not be the best accounting software for every small business. Here's a list of the top alternatives to consider.
QuickBooks Online

QuickBooks Online is an industry-leading accounting software. It is a cloud-based accounting solution that offers various features to help manage finances and track business performance.
Like Xero, QuickBooks Online allows users to track income and expenses, create and send invoices, and reconcile bank transactions. It also provides tools for managing sales tax, generating financial reports, and collaborating with accountants and team members.
In terms of user experience, QuickBooks Online has a more traditional interface compared to Xero, which some users may find more familiar and easier to navigate. However, Xero is known for its user-friendly and intuitive design.
One key difference between QuickBooks Online and Xero is the pricing structure. QuickBooks Online offers different plans based on the needs of the business, with varying features and pricing tiers. Xero, on the other hand, has a single pricing plan that includes all features, making it a more straightforward option for businesses that want access to all functionalities without having to choose between different plans.
FreshBooks

FreshBooks is a cloud-based accounting software that offers invoicing, expense tracking, and time tracking features. It is known for its user-friendly interface and simple navigation.
When comparing FreshBooks to Xero, both platforms offer similar functionalities for small businesses. However, FreshBooks focuses more on freelancers and service-based businesses, while Xero caters to a broader range of industries.
Xero provides more advanced features like inventory management and payroll, making it a better choice for businesses with more complex needs. Ultimately, the choice between FreshBooks and Xero depends on the specific requirements and preferences of the user.
Wave

Wave is a cloud-based accounting software with various features for small businesses. It provides tools for invoicing, expense tracking, and financial reporting.
Compared to Xero, Wave is known for its simplicity and user-friendly interface. It is free software, making it a popular choice for small businesses with limited budgets. However, Xero offers more advanced features and integrations, making it a better option for businesses with more complex accounting needs.
Overall, Wave is an excellent choice for small businesses looking for basic accounting functionality, while Xero is better suited for businesses that require more robust features.
Zoho Books

Zoho Books is a cloud-based accounting software solution that offers a range of features to help businesses manage their finances. It allows users to create invoices, track expenses, and generate financial reports.
When compared to Xero, Zoho Books offers similar functionality but at a more affordable price point. It also has a user-friendly interface and provides excellent customer support.
However, Xero may be a better choice for businesses that require more advanced features and integrations with other software. Overall, both Zoho Books and Xero are reputable accounting solutions, but the decision ultimately depends on the specific needs and budget of the business.
Xero Review 2023 – Final Thoughts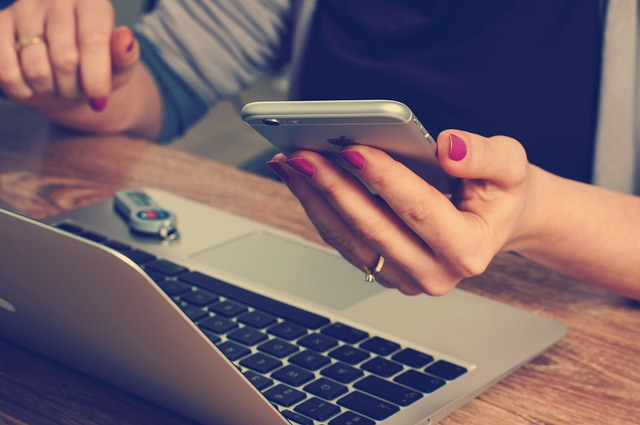 Xero is a powerful tool for businesses of all sizes, offering various features to streamline financial processes. With its user-friendly interface and robust functionality, it allows business owners to efficiently manage accounting tasks and gain valuable insights into their business's financial health.
While Xero has its advantages, such as seamless integration with other software and real-time reporting capabilities, it also comes with a few disadvantages. Some users may find the pricing plans restrictive or feel overwhelmed by the extensive range of features available. However, considering its overall performance and reliability, Xero remains a top contender in the accounting software market.
In conclusion, if you're looking for an accounting software solution that is intuitive, feature-rich, and capable of adapting to your business needs in 2023 and beyond, Xero is definitely worth considering. It empowers you to take control of your finances while saving time and effort.
Contact us if you have more questions about Xero or want to apply for a small business loan. Our alternative funding experts can help you find the best business financing options for your goals.