What are Apps for Small Business?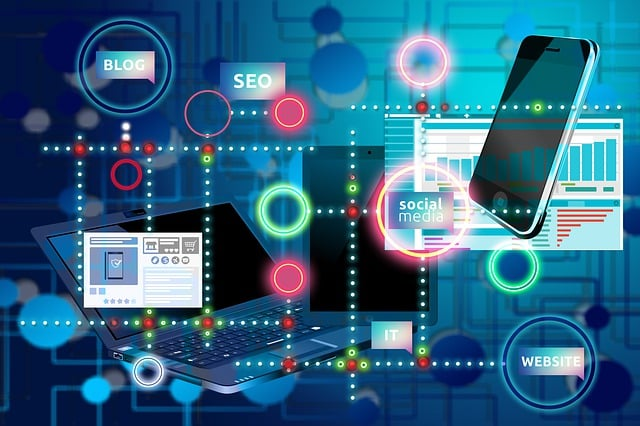 Digital applications, commonly called "apps," are feature-rich programs designed to help complete tasks. In the business world, there are apps for virtually every task, goal, or management purpose you can think of.
Many of the programs have desktop applications, but they really become useful as mobile apps. The ability to perform complex tasks from the convenience of your smartphone is ideal for today's busy and often mobile small business owners.
What are the Best Business Apps for office software?
Here are the best apps for managing office software on the go.
Microsoft 365
The cloud-based Microsoft Office application Microsoft 365 puts essential workplace office tools like Word, Excel, and PowerPoint at your fingertips anywhere, anytime. Formerly Office 365, the software as a service (SaaS) application makes the tools of the ubiquitous Office suite available on computers, phones, and tablets.
You can work on a project on your local desktop in the office, save it to Microsoft OneDrive, and continue working on it on your phone, home computer, or other devices. It even allows for collaboration on Excel, Word, and PowerPoint files, as you can make the files shareable on OneDrive.
In addition to the "big 3" of Word, Excel, and PowerPoint, Microsoft 365 includes Teams and the online version of Outlook. Users can also use Access and Publisher on PC only.
Google Workspace

While Microsoft remains the undisputed king of Office software, Google provides an excellent cloud-based alternative. The suite of products includes Sheets (Excel competitor), Docs (Word competitor), Slides (PowerPoint competitor), and integrated tools like Meet, Chat, Forms, Sites, and Drive for shared cloud files.
Businesses can register a domain with Google Workspace and use the URL for a custom Gmail account in the company's name. It also provides website management tools. While the functionality is not as robust as Microsoft Office, it's excellent for collaboration on the go.
What are the best accounting apps for Small Business?
Here are our top applications for accounting software.
QuickBooks

The mobile app version of the QuickBooks online accounting software allows users to send invoices and accept payments via email. It includes the program's robust tools for tracking expenses and sales. It's also shareable with your accountant to save time and stress during tax season.
Xero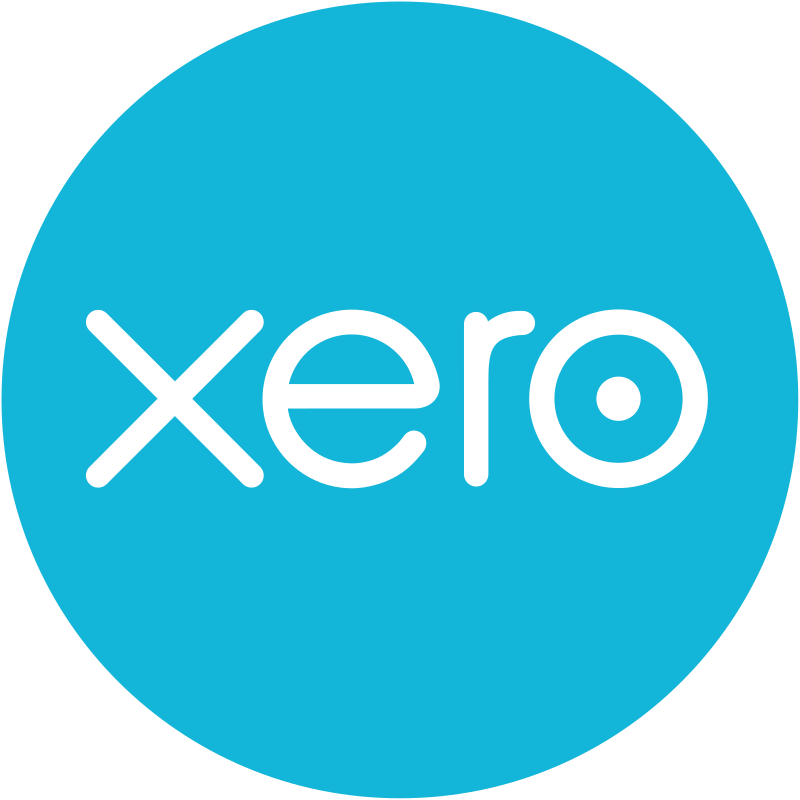 Xero's cloud-based accounting software lets you access your data from your phone, tablet, or laptop. Your information won't be lost if your devices are lost, stolen, or destroyed.
The accounting app lets you track business expenses and sales. You can use the app to pay your company's bills, pay employees, and manage purchase orders.
It allows busy small business owners to quickly and easily handle expenses. You can even see your cash flow in real time.
Zoho Books
Business owners use Zoho Books to manage invoices and quotes, track payments, and upload expense receipts from a phone or tablet. The program is simple to use and doesn't require training.
The app allows you to track payments easily and bill customers on mobile phones or other mobile devices. The app's real-time updates ensure employees at any location access the same information simultaneously.
Users can also use the interface to build an estimate to show to customers. If a customer accepts the estimate, you can convert it into an invoice in a single click. The app includes a free plan, and you can try the premium plan with a 14-day free trial.
Wave Accounting

Wave's accounting software allows users to track revenue coming in and expenses going out. You can also use the app to create and send invoices, set up recurring billing, and scan receipts from anywhere.
The Wave dashboard was built specifically for small businesses. It's intuitive, easy to use, and completely free.
What are the Best project management apps?
Here's our list of the best apps for project management.
Asana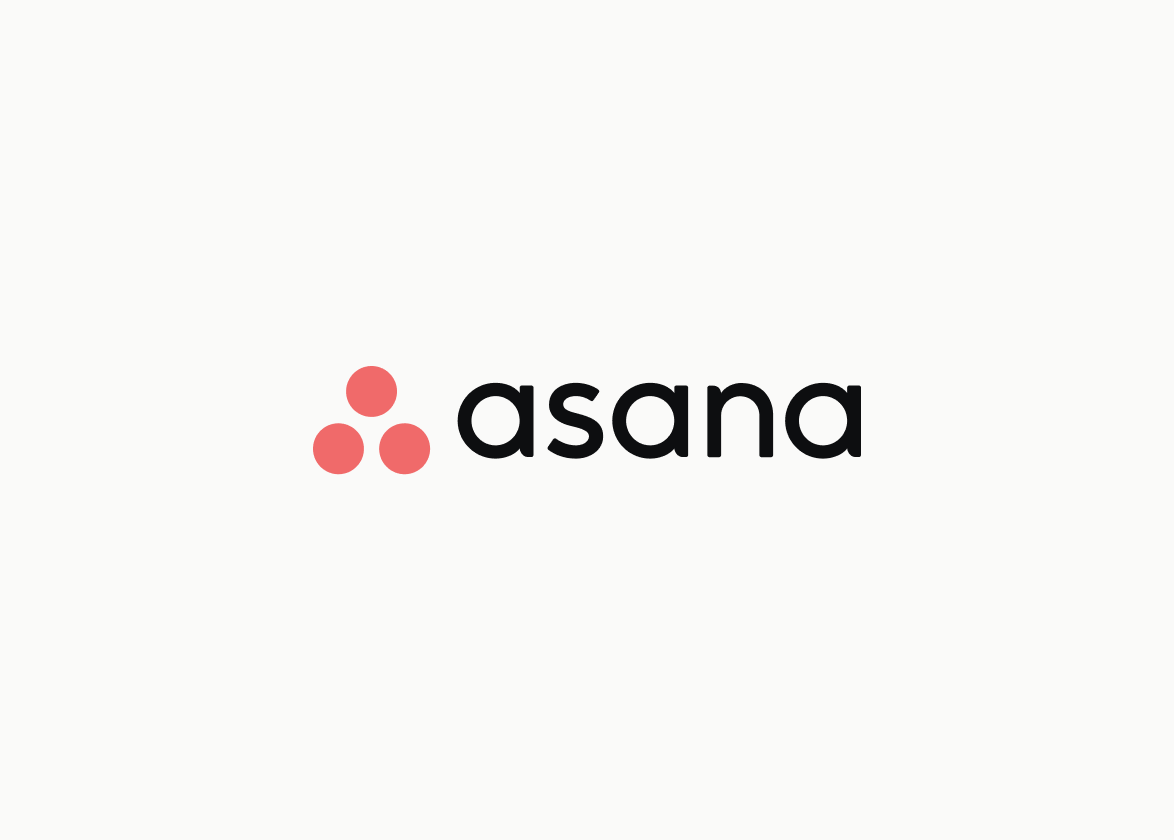 Asana is a project management application that helps keep you and your team organized and on task. Project managers can create projects, assign tasks and subtasks under that project, and assign them to team members.
Team members can mark tasks and deliverables complete, keeping everyone on the same page as work gets completed. It also provides internal communication for the project team.
The free version of the app lets you create basic projects and dashboards. The premium version provides additional tools and allows you to set up unlimited users.
Basecamp

Basecamp was one of the earliest online project management platforms. The all-in-one toolkit remains a top choice for small business owners.
The company describes its product like this: "Basecamp combines all the tools teams need to get work done in a single, streamlined package. With everything in one place, your team will know what to do, where things stand, and where to find things they need."
A small business owner or project manager can assign tasks, schedule due dates, create message boards, upload important files and documents, and more. It's an excellent option for managing large projects, especially with remote working team members.
Trello

Trello provides a project management platform with more visual organization than written organization. It's a flexible and versatile system with unique functionality.
What are the Best Business Apps for communication & file sharing?
Communication is vital to any team. In today's business environment, communication is enhanced and informed with real-time file sharing.
Dropbox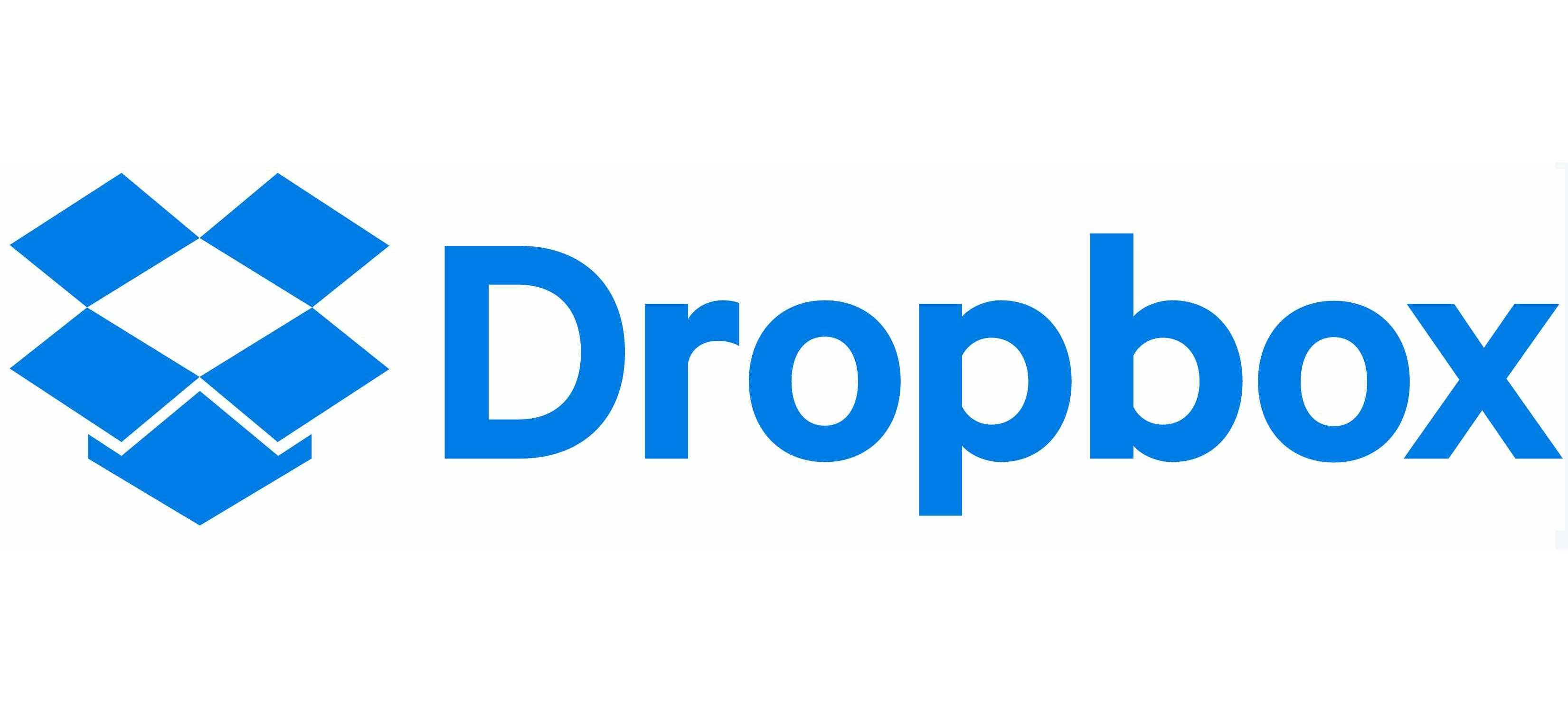 Dropbox is one of the most popular file-sharing resources for businesses, big and small. It's estimated that over 500 million businesses use the service.
It keeps your files secure, synced, and easy to share. Other business owners, employees, or team members can access and download files when needed. It also allows you to share files with individuals outside the organization when necessary.
Google Drive
As mentioned, Google Drive is included with Workspace, but you can also use the cloud storage service to safely store and share most file types. It's excellent for collaborative teams and sharing files outside of your company.
Slack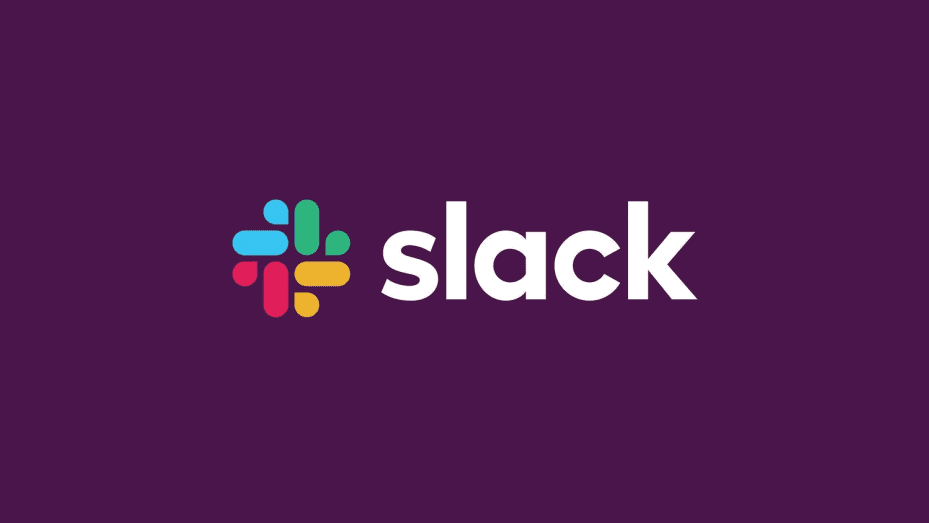 Slack is a robust real-time communication tool that reduces email back-and-forth to boost productivity. It provides real-time messaging, archiving, and collaboration for teams.
It allows for direct messaging and group chats for teams. You can also set up private channels for chats, news, updates, and other information for specific teams.
Users like that they can easily drag and drop files into the chat interface to quickly share information. You can also divide it by topic, allowing for easy usage on the go.
Zoom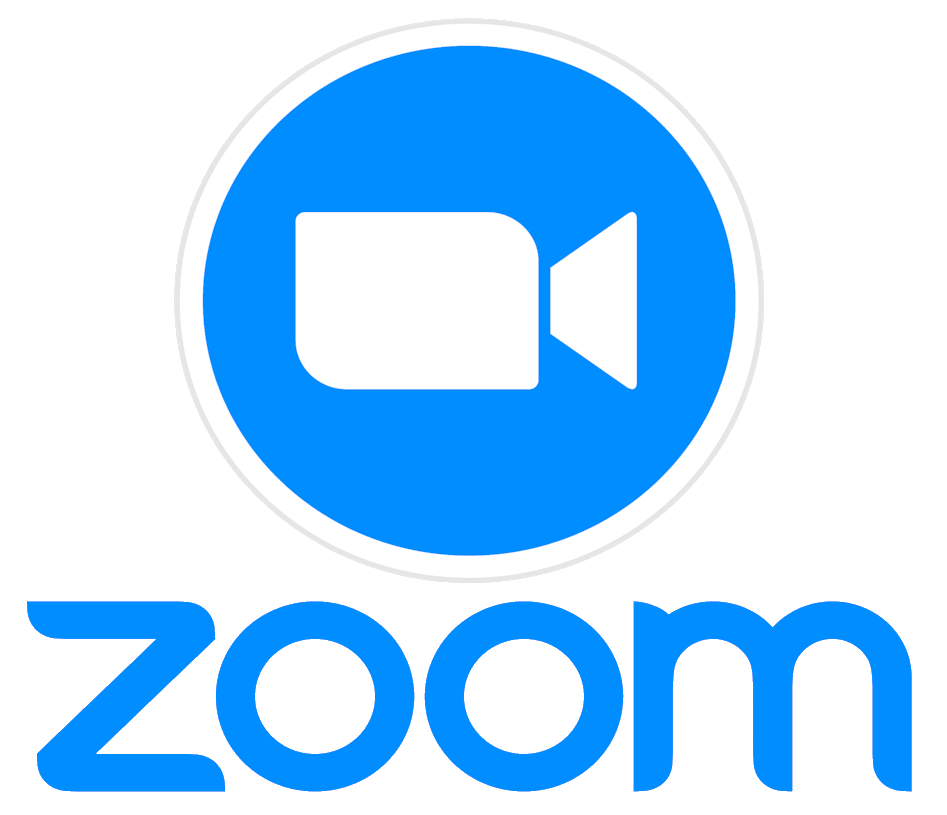 Zoom is one of the premiere video conferencing apps available to businesses today. Its robust features go well beyond video calls.
The app combines chat, phone and video messaging, whiteboards, meetings, and more. Presenters can share their screens to showcase work and processes.
Zoom also allows for uploading and sharing files for team members. Its usage in business grew significantly during the pandemic as the app is excellent for meeting and collaborating with employees in different locations.
What are the Best Business Apps for point-of-sale & inventory management?
Here are our top choices for mobile point-of-sale and inventory management applications.
Square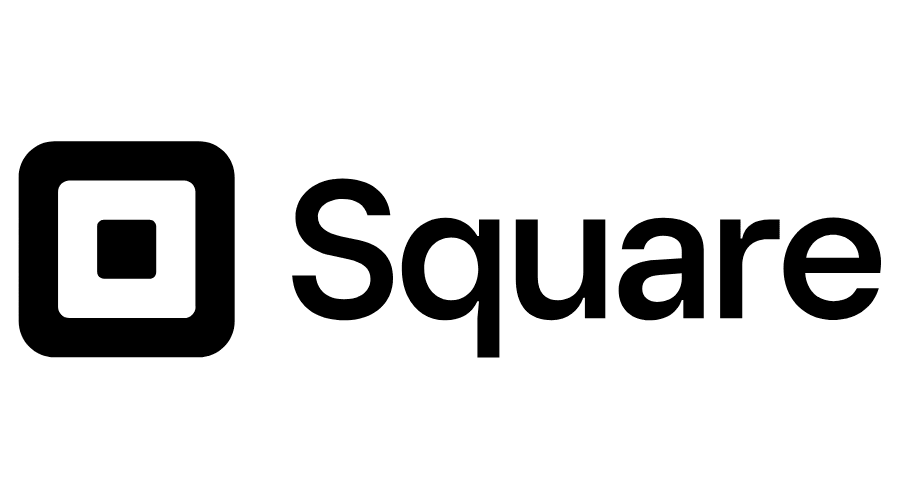 Square provides a mobile card reader and a companion app allowing businesses to sell anywhere. The card reader can attach to iPhone, iPad, or Android devices to process debit and credit card payments.
Users can also build a custom POS system on Square's payment platform or use Square to process payments when selling goods online. Users get real-time analytics with the app.
Square Invoices allows users to generate and send invoices to customers. You can use the Square platform to send marketing emails and manage locations and employees.
PayPal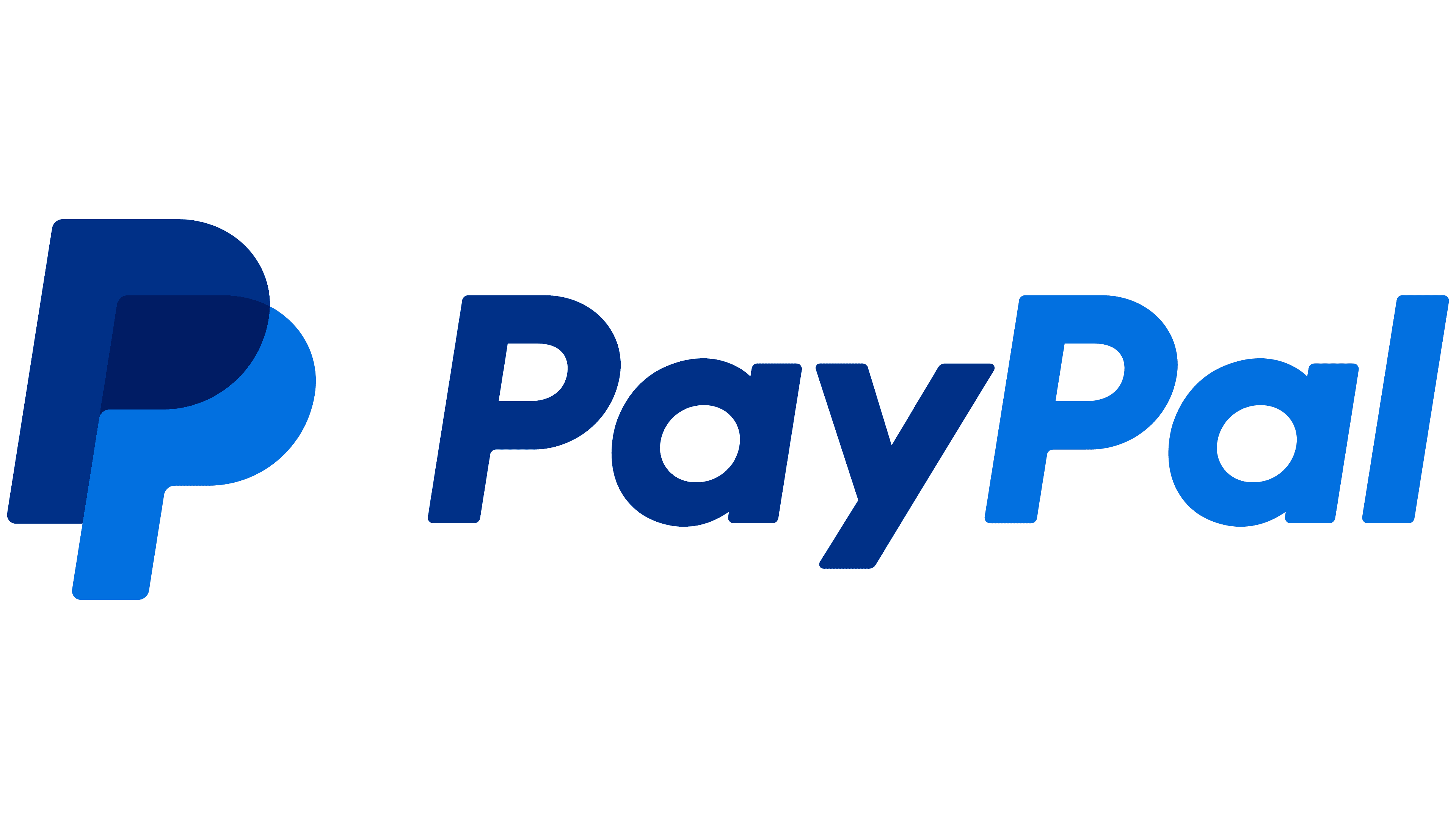 PayPal is one of the most widely used payment systems for online businesses. It's easy to use and makes integrations with e-commerce platforms simple.
Businesses can offer PayPal checkout on their sites or sales platforms. You can also allow customers or clients to pay directly through a PayPal business account.
Business owners can order additional services through PayPal as well. For example, you can get a physical card reader to process payments in a store.
Venmo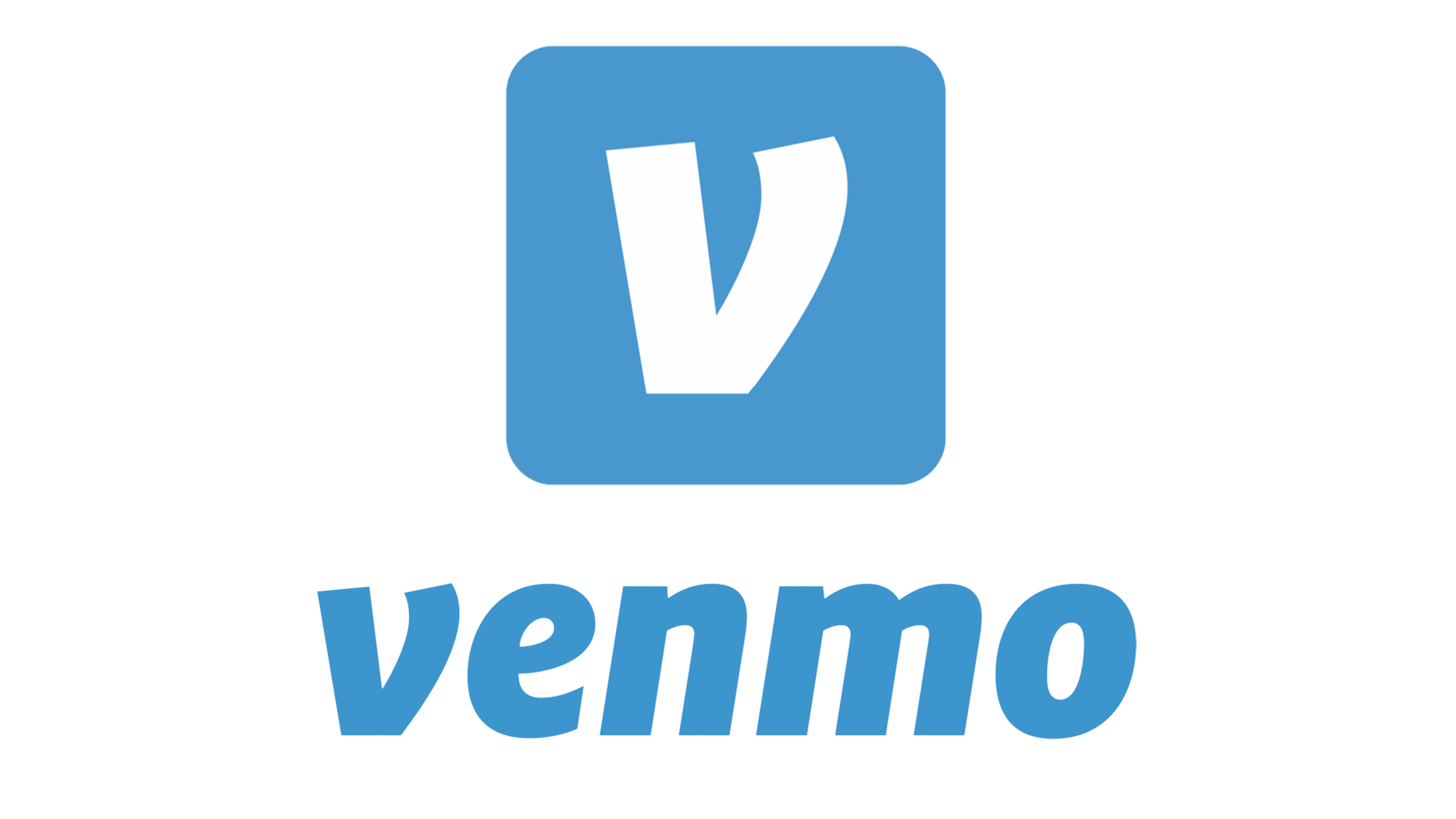 Venmo is most widely known as a money-sharing app for individuals. Venmo business allows users to process customer payments for goods and services.
Shopventory

Shopventory is an advanced inventory management system for small and mid-sized businesses (SMBs). Users can compare multiple locations, identify sales trends, and see profit margins.
The app helps business owners track items that are not selling. You can use that information to discount or discontinue inventory that isn't making a profit.
Shopventory can also help you recognize patterns indicating potential theft. You can use those insights to decrease your loss rate due to theft.
The app supports payment and point-of-sale software but must be secured separately. The app offers payment processing support for Square, PayPal Here, Shopify, Clover, and Vend.
What are the Best Business Apps for marketing?
Here's our list of the best apps for managing your marketing and promotional offers.
HubSpot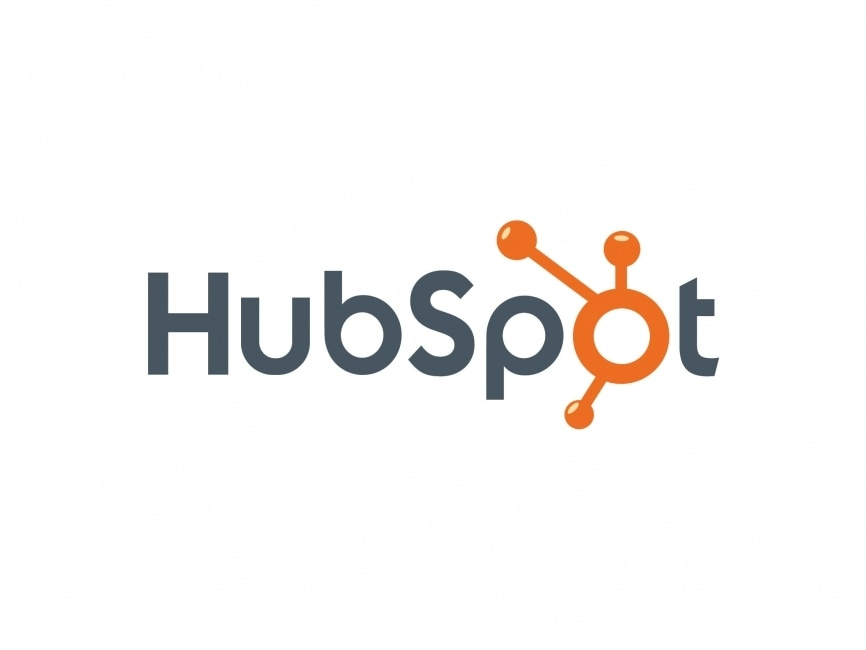 HubSpot is an integrated platform that provides robust tools for content management, sales and marketing, and social media advertising. Business owners can use the platform to set up and edit website content.
Its extensive toolkit provides resources to help drive engagement and improve your conversion rate. Some examples of tools it includes are A/B testing, split testing, content hosting, communications within a sales team, messaging to customers, and analytics software to track goals and targets.
The platform allows for audience segmentation for targeted advertising. The platform integrates with many CRMs and other tools, including Salesforce, Google Workspace, and Office 365.
Hootsuite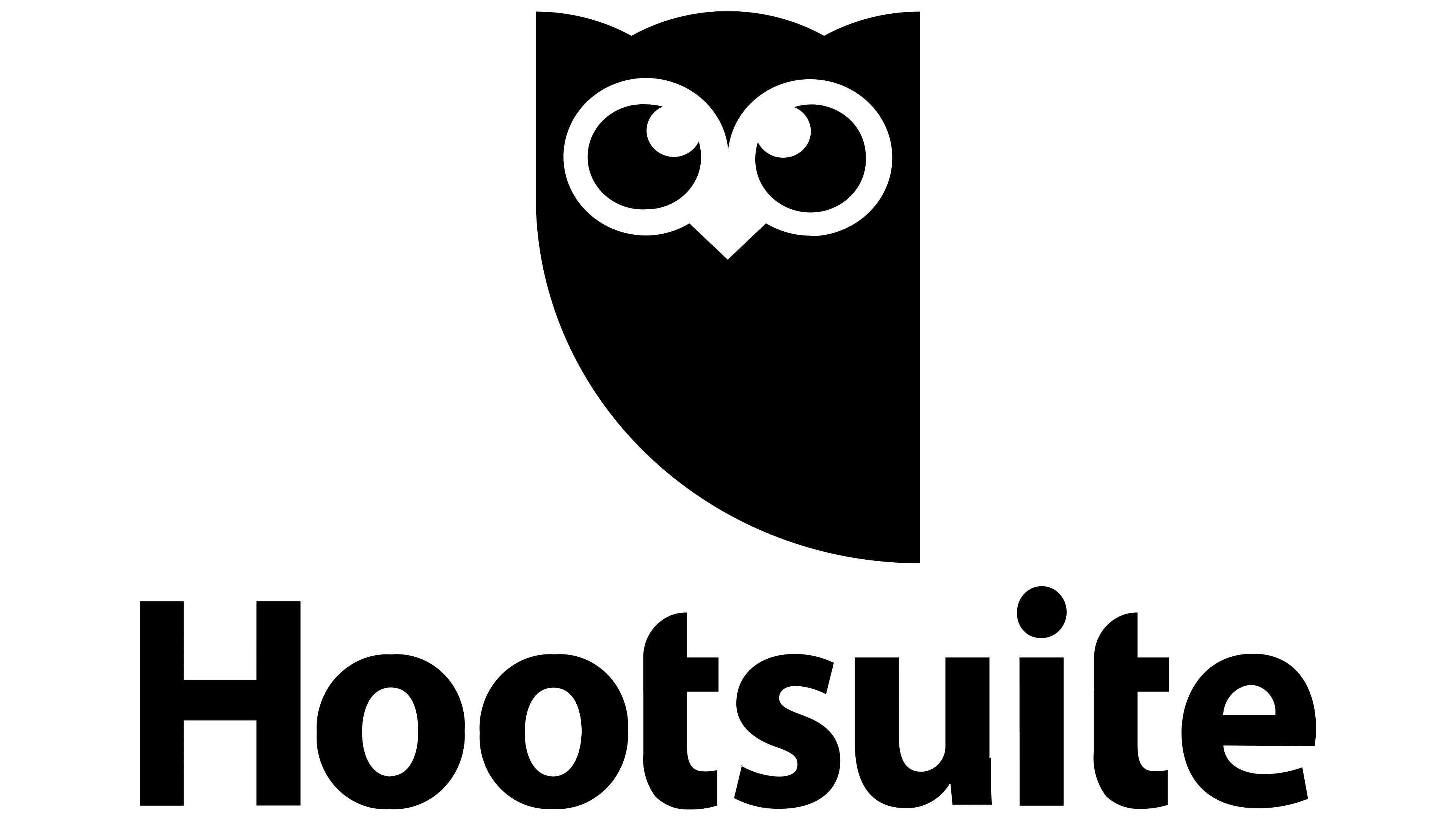 Hootsuite is one of the best social media management platforms for small businesses. You can use the platform to monitor all social media streams in a single location.
One of its best features is scheduling posts across social media channels. You can create scheduled posts to go out at specific times on specific days. This allows businesses to create a pipeline of social media content scheduled months in advance, so you never have to worry about falling behind.
The scheduling feature is also perfect for ensuring your business posts at peak times, usually outside regular business hours. You can schedule posts to go out on evenings, weekends, holidays, and other times when the office is closed.
The platform also provides analytics to track social media engagement, such as likes, comments, shares, and impressions. It supports most social media channels, including Twitter, Facebook, LinkedIn, Foursquare, Instagram, WordPress blogs, Vimeo, Tumblr, Evernote, Flickr, Mailchimp, Slideshare, Storify, and more.
Mailchimp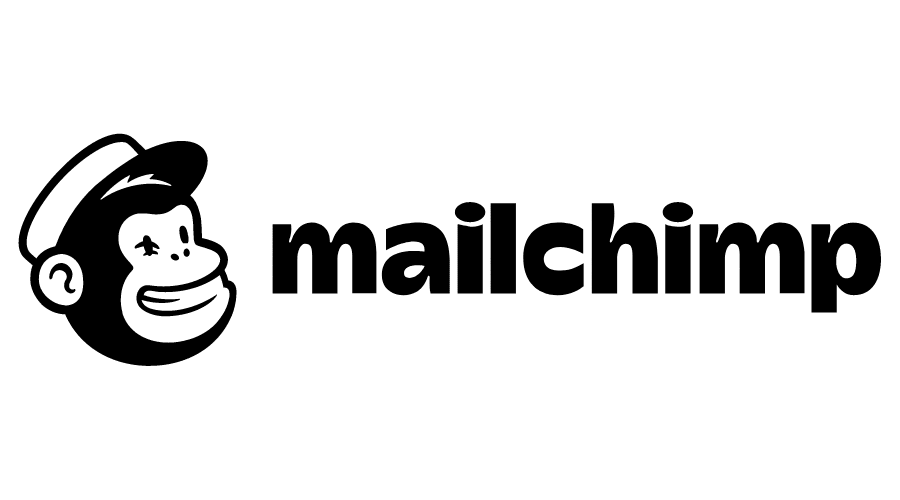 Mailchimp is a marketing app that provides various tools for audience management, creative content creation, marketing automation, analytics, and insights. Its primary service is providing a robust email marketing platform, but its services go beyond to also include a marketing CRM, sign-up forms, landing pages, and more.
Its audience management tools include segmentation, behavioral targeting, and predicted demographics. You can use the creative tools for templates, dynamic content, and subject line help. The AI-powered creative assistant can help you create compelling email marketing campaigns.
Business owners can use the app's automation tools to create automatic messaging and offers as customer journey through the buying cycle. You can create retargeting ads to bring customers back into the buying journey. Its automation tools can also integrate with other platforms to gain valuable data and insight.
Mailchimp provides detailed reports to track open, clickthrough, and conversion rates. The data gets more in-depth with deliverability and engagement metrics. It also provides smart recommendations based on the data in your reports.
Frequently Asked Questions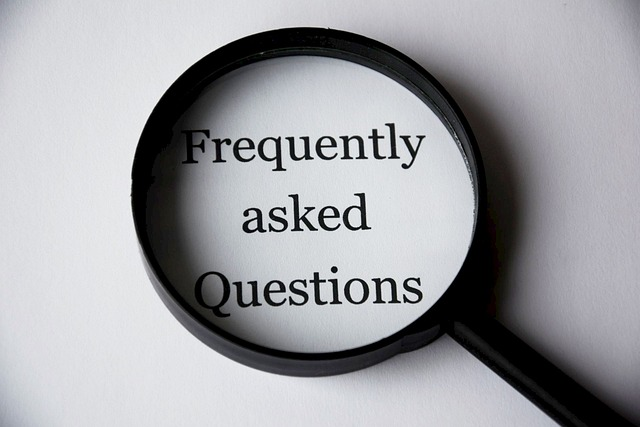 Here are the most common questions about apps for small businesses.
Why do Small Businesses use apps?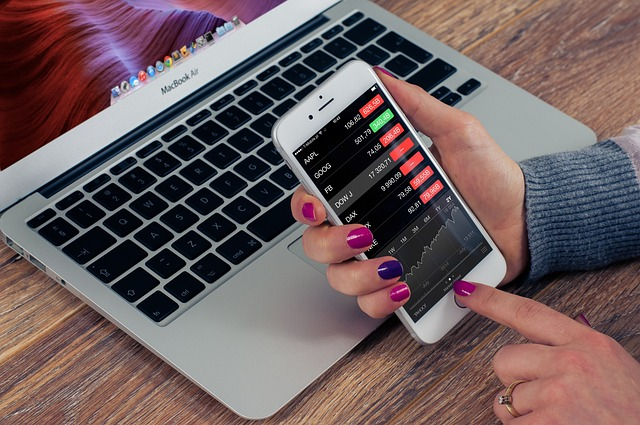 We are now several decades into the digital revolution, and the rapidly evolving technology has drastically changed how business gets done. One of the most significant paradigm shifts during this period is the advent of the smartphone.
Suddenly, businesses and consumers alike were carrying handheld devices with a desktop machine's computing power. The touchscreen natural user interface opened the door to a new wave of convenient applications.
For small business owners, this means that you always have virtually unlimited digital solutions in your pocket. When solving an issue, chances are "there's an app for that™" (Apple).
What are the pros & cons of Small Business Apps?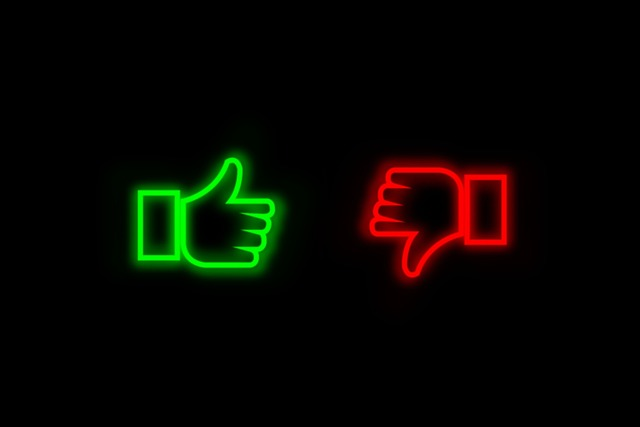 Here are the benefits and drawbacks of using apps for your small business.
Pros:
Convenient solutions for small business tasks.
Allows you to perform tasks on the go.
Helps get all employees & team members on the same page.
Reduces errors from manually performing certain tasks.
Provides access to more robust features than a business can build on its own.
Cons:
It's an extra expense for your business.
Entrusting data to a third-party company.
Must comply with terms and conditions.
Some app companies might not scale at the same rate as your business.
Can't control future pricing or features.
How do I choose the right Small Business App?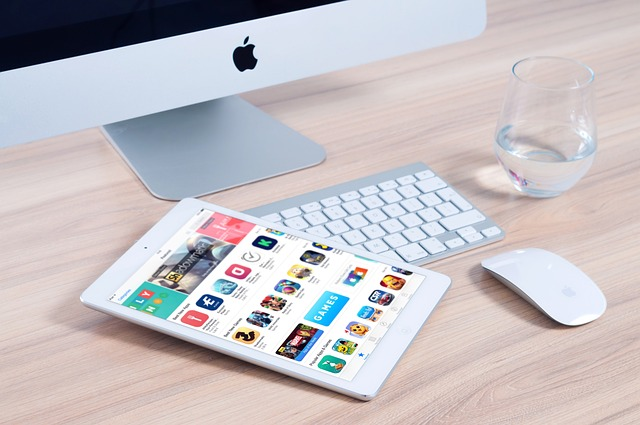 Choosing the right app for your small business starts with what you need to get done. As you can see from above, there are various applications for each department a small business might have.
Here are some important considerations for each department of your business.
Office Software
When selecting an office software application, you want one that will solve your immediate needs and be able to scale with your business. Here are some considerations for choosing an office software app.
Provided programs: Most businesses require office software that offers a spreadsheet application like Excel or Google Sheets. You'll usually need a word processing program like MS Word and a slide presentation program like PowerPoint. One of the most important programs is an email server. Beyond those applications, you might need additional office software, such as photo editing or plain text editors, that meet a unique need at your business.
User licenses: Depending on how many employees you have, another vital consideration is how many user licenses you can add and how much they cost.
File sharing: Working in collaborative teams requires quickly sharing files with team members. The best office software apps allow multiple users to work on the same files and documents in a shared folder.
Security: You also want to look for office software apps that include security to help protect your information. Many documents and files you work on may contain proprietary information, sensitive customer information, or trade secrets.
Accounting Apps
Here are some crucial aspects to consider when considering an accounting application for your small business.
Easy to use: You want an app that allows you to enter and process financial information quickly. Look for apps with a simple visual interface for income and expense tracking.
Robust accounting reports: You want to pull reports from the app that allows stakeholders to glean vital information at a glance. However, those reports also must provide detailed information for when stakeholders want to drill down into the data.
Invoicing capabilities: Ideally, your accounting software will also include creating and sending invoices.
Integration: You also want accounting software to integrate with your point-of-sale systems and payroll processing. The integration can save time and prevent errors common in manually entering the data.
Project Management
When selecting project management applications, you want one that will keep your team working efficiently and productively. Look for tools like task and time tracking. Here are some important considerations.
Assigning tasks: Look for apps that make assigning tasks to team members quick and simple.
Communication: You also want a project management app that allows team members to ask questions, provide insight on a task, and communicate with each other.
File uploads: When working on a project, storing all related files in a single location is more convenient and efficient for easy access.
Visual organization tools: Look for project management apps that simplify organization with tile cards, categories, and other visual tools.
Communication & File Sharing
Here are some important considerations for communication apps.
Real-time chat: The main advantage of these apps over email is that they allow real-time communication to improve efficiency. Ensure the app's chat features are reliable and robust.
Screen sharing: Sharing one's screen with a team of users can save significant time explaining a task or process.
Easy file upload: Look for apps that simplify sharing a file or document with a drag-and-drop option.
Group chats: Having all team members in a group chat lets you make important real-time announcements, updates, and changes.
Video conferencing: Video conferencing can also significantly help communicate essential information to your team.
Point-of-sale & Inventory Management
Here are the essential considerations for POS and inventory management apps.
Fast & reliable payment processing: Look for apps that provide instant payment processing when your customers check out.
Physical card readers with modern tools: Look for apps with a physical card reader that you can attach to a mobile device or use in a store. You want to ensure the card reader includes the capabilities for chip readers and tap to pay.
Integration with accounting software: You want a POS system that can integrate with your accounting software to keep track of all incoming revenue.
Integrated Inventory Management: Ideally, you could get a POS app that includes inventory management. If not, it should at least be able to integrate with your inventory management app.
Marketing Apps
Here are the important considerations when selecting a marketing app.
Campaign management: Look for apps that provide high-level overviews of marketing campaigns to track a campaign's performance and intervene in real time when you need to adjust your messaging or audience lists.
Audience management: Understanding and effectively communicating with your audience is vital in any marketing effort. Look for apps that provide Customer Relationship Management (CRM) tools. In addition, look for apps allowing audience segmentation for more targeted marketing efforts.
Testing, testing, and more testing: There's an adage in marketing that if you're not testing, you're not marketing. You want an app that can provide A/B testing, drill down into more split testing and provide detailed information on the results. Look for apps that let you test everything from subject lines to buttons for calls to action, fonts, colors, and more.
Analytics & reporting: You also want marketing apps that provide detailed analytic reports to understand where a marketing effort is succeeding and, more importantly, where you can improve.
What do Small Business Apps cost?
Business app prices vary significantly depending on how robust the platform is and how many users you need. Some business apps start with a basic free account, while paid plans can cost several hundred dollars monthly.
Best Small Business Apps – Final Thoughts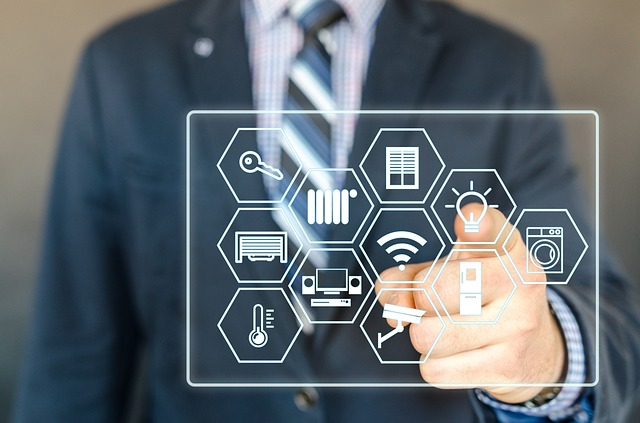 Most businesses use a combination of apps and online platforms to process and perform essential business functions. Whether you need help with accounting, payment processing, marketing, communications, or more, some apps can help.
Selecting the right small business apps depends on your unique needs and budget. You want to balance functionality and security with what you can afford.
The above list of the best business apps provides an excellent starting point, but covering every small business app would be impossible. For example, you might need an app to perform human resources tasks. Even so, small business owners should be able to find an app to help with essentially any business task.
Contact us if you have more questions on business apps or want to apply for a small business loan to help finance adding one of these robust platforms to your company. Our loan experts can help you find the funding options that best meet your needs.