What is Business Email?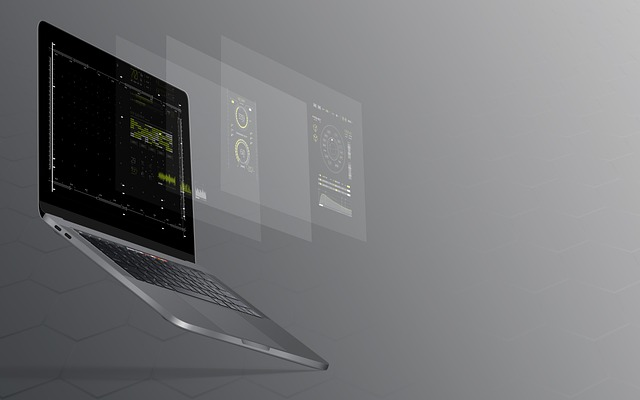 A business email is a custom email address that allows you to send and receive emails using your branded business domain (i.e., "[email protected]"). It provides a professional and polished look for communicating with customers, investors, stakeholders, and other businesses.
Most business email services include robust storage and integration with other essential tools and services. In addition, a business email provider should have security tools to protect your information and filter out spam and scam emails.
Many email services, such as Gmail and Outlook, include business email. Companies typically need to pay to use a branded email domain with the complete tools and protections, but some free options exist.
A free business email service is usually suitable for businesses with only a few employees or startups in their first few years of operation. Independent contractors and freelancers can also take advantage of free business email. But otherwise, you will likely need to upgrade to a paid version as your business grows.
Why do I need a Professional Email Address?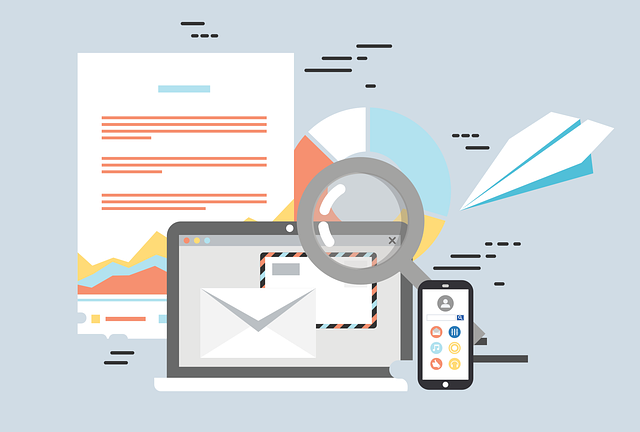 A professional business email address demonstrates that your business is legitimate. While you can use a standard email domain (@gmal.com, @outlook.com, @yahoo.com, etc.), it looks less professional. Customers and other businesses might perceive your company as less established without a branded domain.
It's also essential because email remains one of the primary forms of business communication, despite the age of the channel. Most customers still prefer to email companies rather than talk on the phone or use chatbots.
Business email addresses are also necessary if you've already purchased your domain and either have a website or plan to build one. An email address matching your website domain creates a consistent branding experience.
Many domain registrars (Google Domains, Go Daddy, Bluehost, etc.) include integrated email setup services. You can typically establish your business email address when purchasing your domain or building your website.
What are the Best Free Business Email Address providers?
Most business email providers come with a charge, but you can sometimes use a free version or free trial to get started. As mentioned, many domain registrar services offer email creation. Sometimes that includes a free business email as part of the domain costs.
Gmail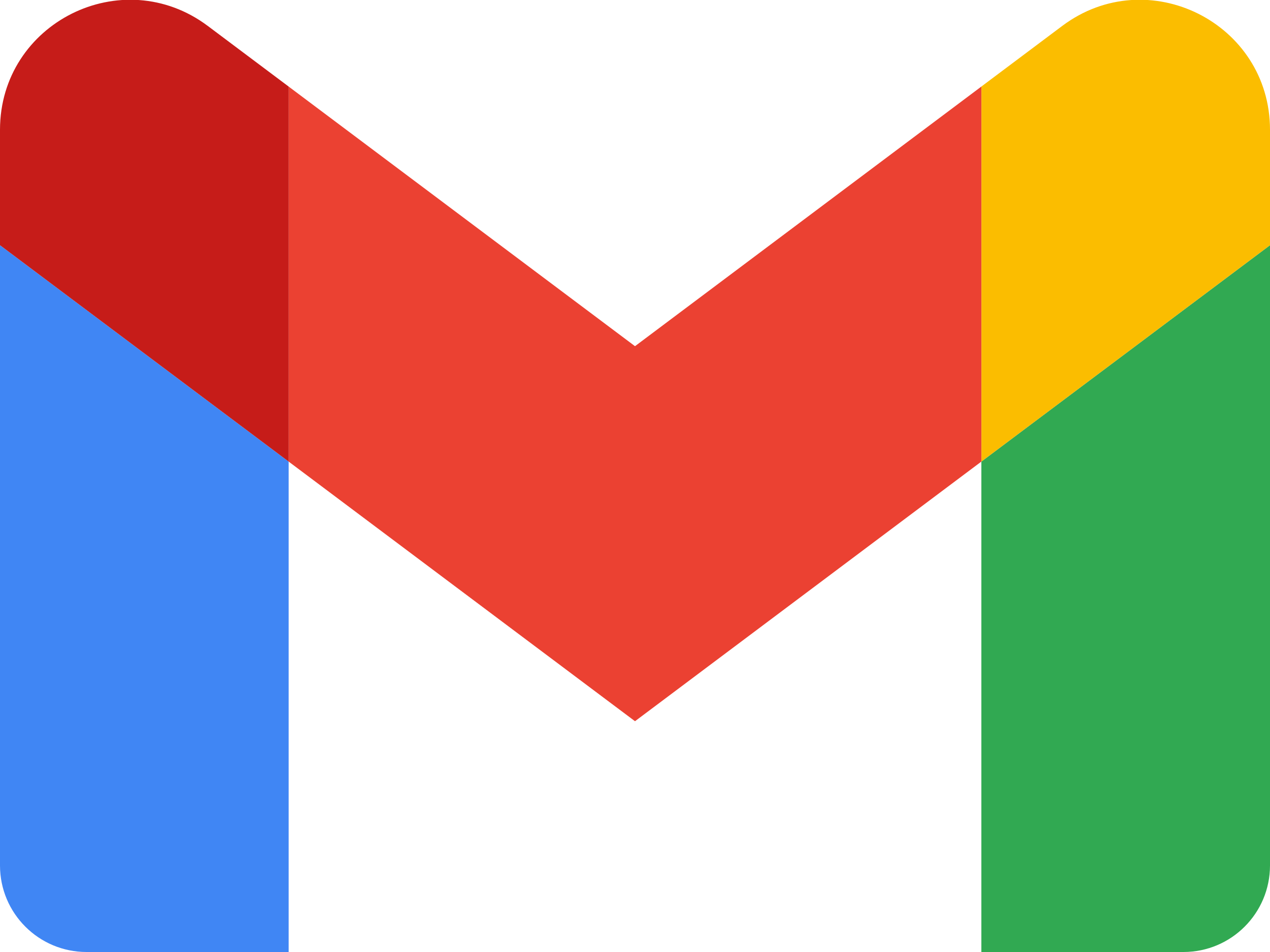 Gmail, offered by Google, is the most popular email service globally, with over 1.5 billion users. It needs little introduction, but small business owners can create a branded Gmail account using Google Workspace (formerly G Suite).
It provides a convenient interface and all the tools of the free Gmail account but on your branded domain. In addition, a Google Workspace account provides access to the service's cloud-based office software programs like Docs, Sheets, Slides, Google Meet, Hangouts, and more.
A branded Gmail account isn't actually free, but you can sign up for a 14-day free trial of Google Workspace. If you don't yet have a domain, you can purchase it through Google Domains when setting up your Google account. It will then let you seamlessly set up the branded Gmail. If you already own the domain through another registrar, you must manually configure the domains and mail exchange (MX) records.
Zoho Mail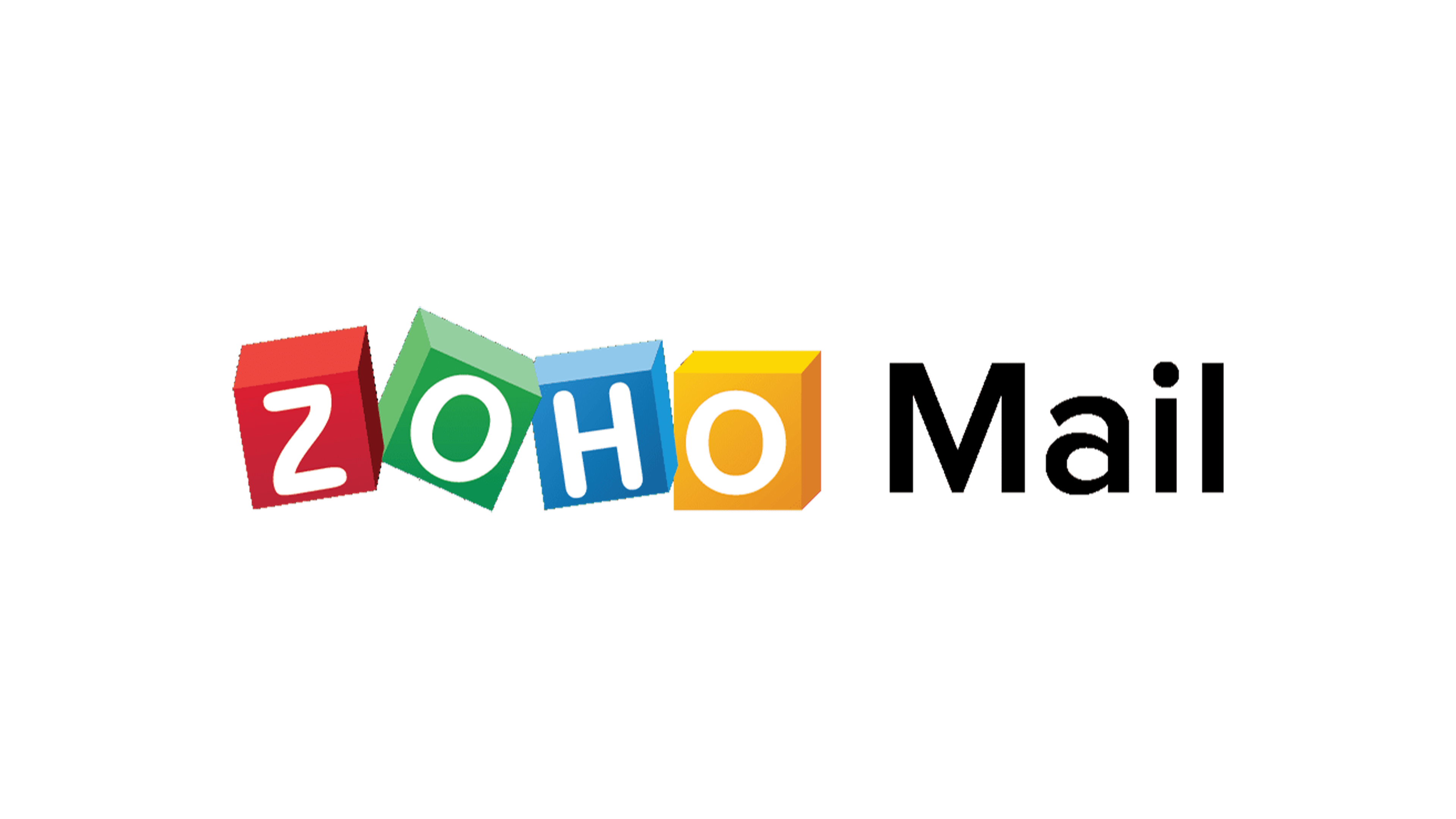 Zoho Mail is offered as part of the Zoho Workspace, a complete suite of cloud-based office apps. It describes itself as the best free business email service, and it would be difficult to dispute that.
It provides up to 5 free emails for business. However, it does not offer domain hosting services, so you must own a domain before signing up with Zoho Mail.
As long as you own the domain, Zoho Mail offers business emails free forever. It also integrates with over 40 Zoho apps, including Zoho One, Zoho CRM, and Zoho Books.
Outlook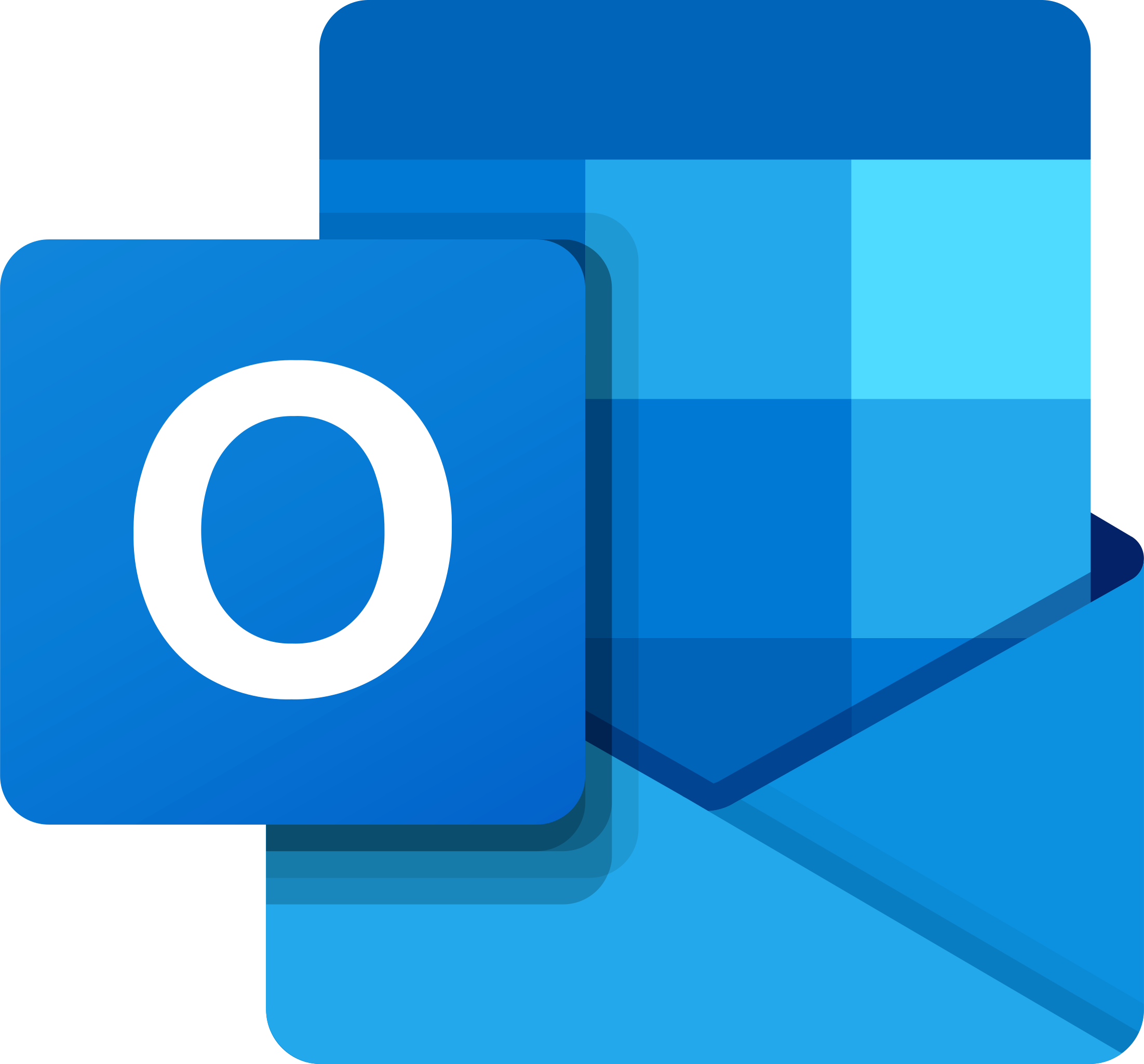 Microsoft Outlook is one of the most widely used business email services. Most business professionals are familiar with the Microsoft email application.
Similar to Gmail for business, Outlook isn't exactly free. You can start with a branded Outlook.com account as part of Microsoft 365, which offers a 30-day free trial.
The program includes all the features you could want from an email service, including large storage and attachment capabilities. Since it's part of the Microsoft suite, you can access Word, PowerPoint, Excel, Teams, and OneDrive, all of which integrate with Outlook.
Proton Mail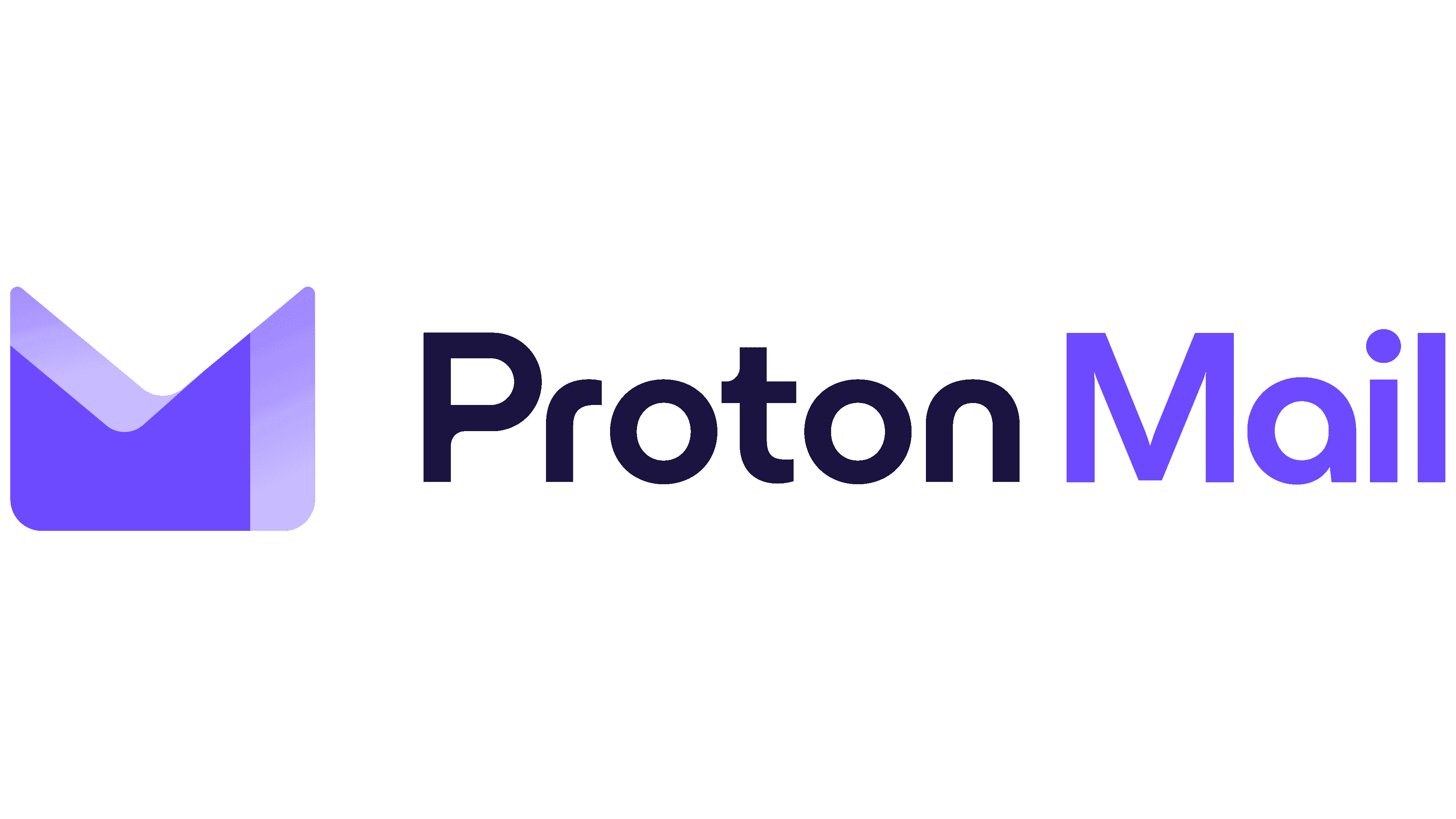 Proton Mail offers end-to-end encryption for small businesses concerned with security and is designed for privacy and anonymity. The company is based in Switzerland, which has strict privacy laws.
You don't need to enter your name, telephone number, business address, or other identifiable information. You simply select a domain and create a secure password to set up the account.
The free version of the Proton Mail account is limited to 500MB of storage space, one email address, and 150 messages per day. Users can upgrade to one of three paid accounts for additional features.
Neo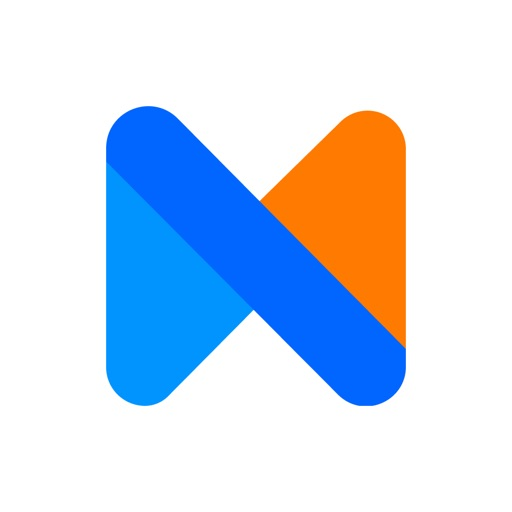 Neo is an email platform that allows small business owners and entrepreneurs to obtain a professional email with a free domain using a .co site extension. Users can also create a free one-page website using the same URL as their username.
It's ideal for business owners who don't yet own a domain but want to build an online presence to build their brand and grow credibility. It offers a quick, hassle-free setup and robust tools to manage your email.
Bluehost

Bluehost is a hosting provider that includes business email in its hosting plans. It's a top-recommended hosting service for WordPress websites.
Unfortunately, there is no free plan just for business email, but the paid plan includes up to five free business emails with 100MB of storage each. In addition, paid plans include a free domain name, SSL certificate, and web hosting plan.
The process of getting a professional email is simple. You can access the email through Bluehost webmail or connect to other email services, such as Gmail, Outlook, or Apple Mail.
AOL Mail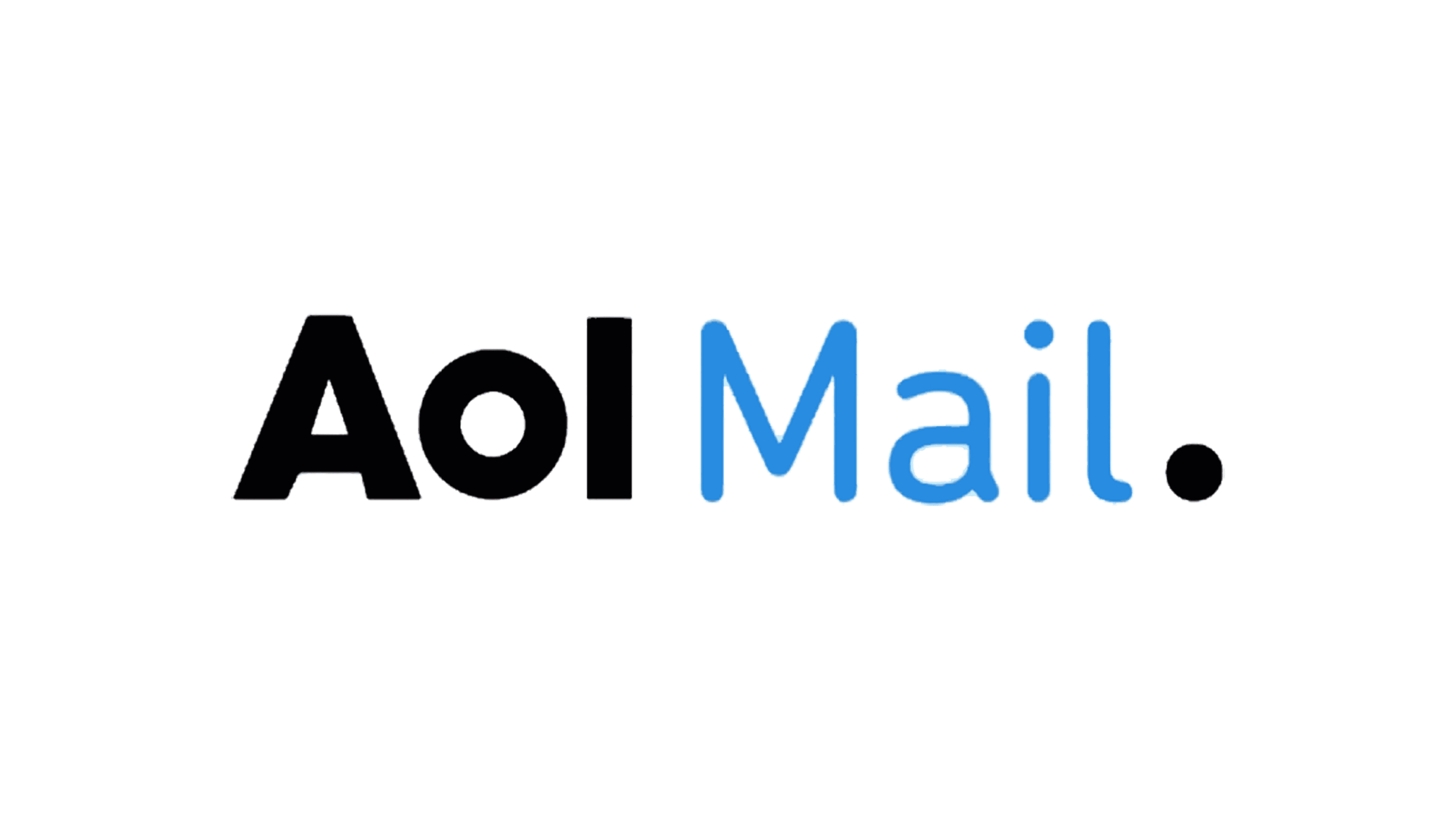 AOL is one of the oldest email providers, dating back to 1993. However, the modern version has very little in common with the original.
The company was acquired by Verizon in 2015 and offers unlimited email storage with a free account. It provides the basic email functionality of sending and receiving emails without getting too fancy. This makes the simple interface easy for freelancers and small business owners to set up and use.
Unfortunately, you can no longer set up a professional email in AOL, but you still have unlimited free email with the standard extension. The service recommends using its partner brand, Yahoo Business Email, for professional emails.
Yahoo! Mail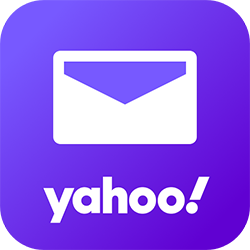 Yahoo! Mail is another highly recognizable free email provider, as it was one of the original web services providers, launching in 1994. It has over 200 million users for personal email, but it also offers a lesser-known business plan for just $1.19 per month.
The paid business plan includes a custom domain name, 1TB of storage, and support for email aliases, allowing employees to use different email addresses under the same domain name. The service also offers the features of the free personal plan, including organization through folders and the creation of automatic filters.
How do I select a Free Business Email Account?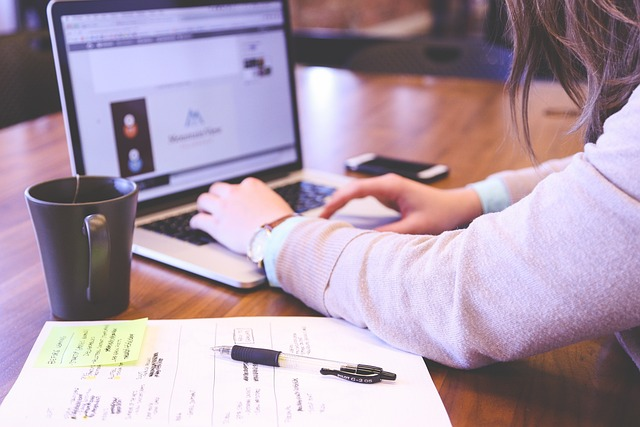 Choosing the best free email account for your business depends on your specific needs and goals. However, there are some general features you should look for when considering a free email service provider.
Client-Based Email or Webmail
There are two primary types of email, client-based and webmail. A client-based email service requires installing the application software on your system to manage business communications effectively. Outlook and Apple Mail are two common types of client-based emails.
Webmail provides online access to your email account and is the most commonly used email service. You don't have to install software; you just need an internet connection and a browser. Outlook.com is the webmail version of the client-based Outlook application. Other examples include Gmail, Yahoo Mail, Hotmail, etc.
Most free business email applications are webmail. But if you require a client-based email provider's advanced features and robust capabilities, you'll have to look for one that offers a free version.
Reputation
Look for free email address providers that have a good reputation. MS Outlook, Gmail, and Yahoo! are among the most well-known and reputable providers worldwide. Platforms like Zoho and Bluehost are highly reputable and specialize in business accounts.
Read customer reviews and site ratings when evaluating the best free email services. You can also try connecting with fellow business owners to see what your peers recommend.
Security
The importance of email security in business (or personal email) cannot be overstated. Your business emails will likely contain sensitive information about your customers and your business. Even one security breach can compromise your business and cause you to lose customers or trade secrets. Ensure your email service has the latest security protocols, including encryption and two-factor authentication.
Email Storage Space
You also want an email service that allows storing data in your account, including email threads, attachments, and sent emails. Those communication records are important for keeping track of customer communications, project management updates, and more.
Spam Filter
Spam wastes time and energy. Spam phishing emails can also present a security risk to your company if an employee doesn't recognize the threat. Look for an email provider with excellent spam filtering.
Compatibility
The best business email options integrate with other business applications for speed and convenience. Look for email providers that offer compatibility with other apps and websites.
Mobile Apps
Many small business owners require the ability to do business on the go. Ideally, the email should include a mobile app available on iOS and Android.
Archiving
A solid email provider should let you save, archive, and search your emails. Look for a free business email account that includes archives.
Advanced Features
It would be best to find a business email provider with the advanced features your business requires. Examples include email recall, scheduling tasks, customizing email signatures, etc.
What are the advantages of Free Business Email?
The primary advantage of a free business email account is that it lets you access a vital communication tool without incurring a cost to your company. There are also several low-cost options.
Small business owners can choose from various free business email services. Many services offer robust features, even in the free account.
You can set up a professional email using your branded domain name, which helps establish credibility. Several services also allow you to add accounts for your employees.
Some email options are included as part of overall web hosting for your domain and website. Others offer website-building services as well.
What are the disadvantages of Free Business Email?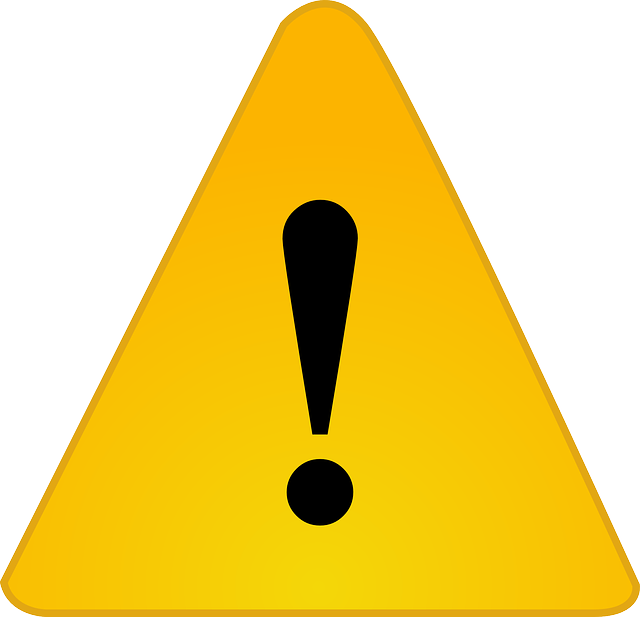 Free business email accounts often limit the number of users, storage space, or number of messages you can send. Many "free" services are bundled as part of a paid subscription, whether for business applications or web hosting.
Sometimes, you must choose between a paid professional email account or using the service provider's domain extension for free. Even if the free version initially works for your business needs, you'll typically have to upgrade to the paid version once your business grows.
With so many options available, knowing which is best for your business can be difficult. No free business email service is going to include every feature you want.
Pros & Cons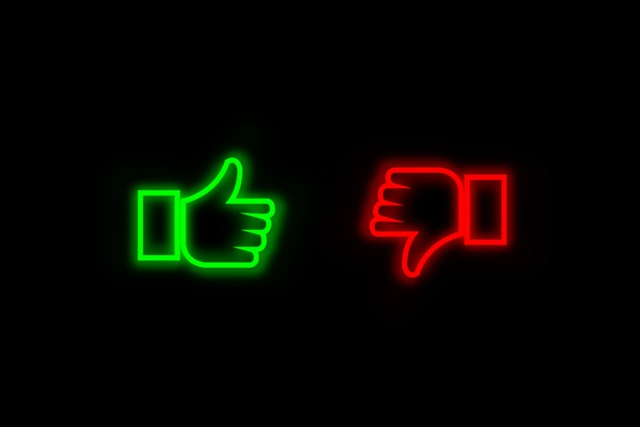 Here's a summary of the benefits and drawbacks of free business email accounts.
Pros:
Access a vital business communication tool at no cost.
Create professional business email addresses to gain creditability.
Several low-cost options in addition to free services.
There are many free business email services available.
Several services include business office applications or web hosting.
Many services include mobile email apps.
Cons:
Limited features with free email accounts.
Many free accounts are bundled with a paid service.
It can be challenging to determine the best free email for your business.
Most users will need to upgrade to paid accounts as the business grows.
No free account will include every email feature you want or need.
Typically costs more for multiple email addresses.
Frequently Asked Questions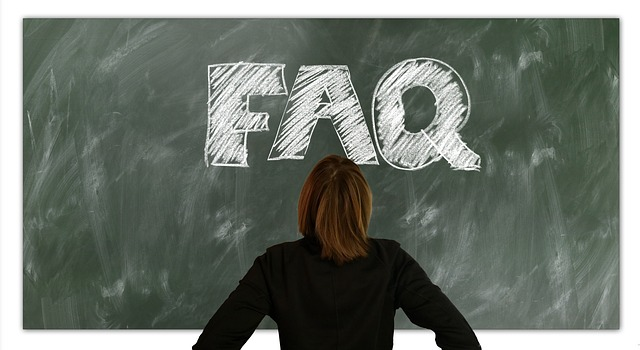 Here are the most common questions about free business email options.
Is Microsoft 365 or Google Workspace a better option for small businesses?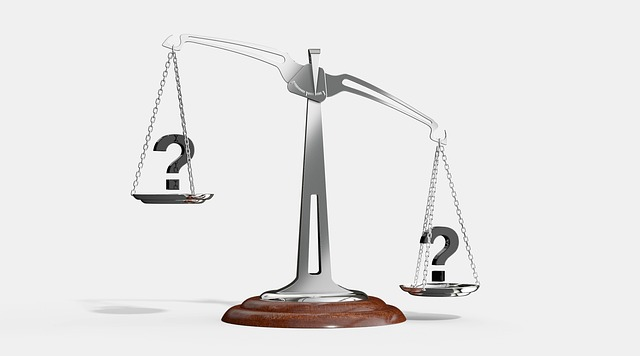 Both programs have their upsides and downsides. Google Workspace is better for collaborative teams and communication. Microsoft 365 is better for robust features and scalability.
Can I migrate my Free Business Email to another provider?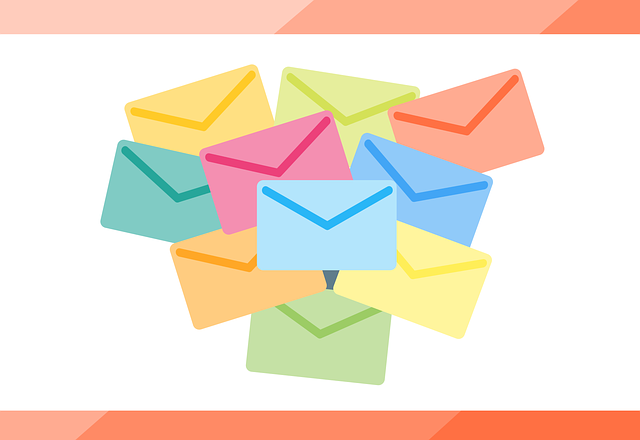 Yes, once you set up your free business account, you can switch to a new email provider if needed. The process requires setting up email forwarding to auto-forward any incoming emails to your new Gmail, Yahoo, or other business email account. You can use the new account to correspond with customers, other businesses, or stakeholders while ensuring you receive any email sent to the old account.
Can I get a Free Business Email without a domain?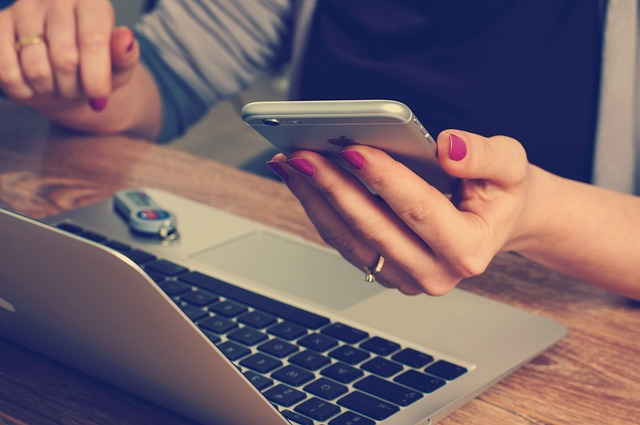 You can create a free business email with the email service provider's extension instead of your own domain. Many freelancers and small business owners use this tactic when they don't have the need or budget to buy a domain and build a website. However, since these free email addresses are not branded to your business, they cannot be considered true business emails.
The two best options for this situation are Gmail and Outlook. You might consider using Gmail (i.e., [email protected]) since it's the most popular service. Creating an Outlook (i.e., [email protected]) also gives an air of professionalism, as Microsoft Office products are generally the most commonly used business office applications.
If you later decide to purchase a domain, you can use email forwarding to send any messages from the old account to the new one.
How do I register a domain for my Business Email?
There are a variety of domain registrars you can use to register your business domain. As mentioned, some of the most popular domain registrars include Google Domains, Bluehost, Go Daddy, Ionos, DreamHost, Namecheap, and more.
When registering the desired domain, the service will let you know if it's available or not. You'll also select which extension to go with your name. The most common extension is .com, but it's also the hardest to get as many of the most popular names are already taken. Other extensions include .co, .org, .net, and others. Sometimes, you might want to get every extension to prevent a competitor or scam site from using a similar URL, but you must pay for each extension.
Most domain registrations are on a subscription model, meaning you must pay to keep domain ownership. Subscriptions are paid monthly or annually for most registrars.
When looking at domain registration, consider a web hosting provider that includes professional email creation. For example, you can use Google Domains and Google Workspace to register the domain, create your professional email, and build your website. Similarly, you can use WordPress and Bluehost together for the same purposes.
Are there financing options for paid Business Email?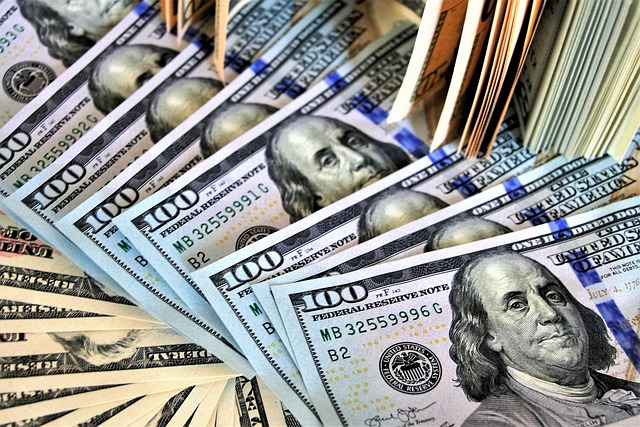 Yes, financing options are available if you decide it's time to upgrade to a paid business email service or need multiple email accounts. Financing options can also help you cover the costs of domain registration, web hosting, and paying for website development.
If you plan to use a website for e-commerce, you'll also have to pay for additional measures such as the e-commerce platform and enhanced security features. However, creating a professional email and website (with or without e-commerce) should help you further establish your brand and grow your business and revenue.
Here are the small business loans to consider for financing your business email upgrade:
Best Free Business Email Solutions – Final Thoughts
Creating a custom business email address with your business's domain name is vital to establishing your company as legitimate in the eyes of customers, vendors, and more. But registering a domain, obtaining a professional email account with an email service provider, and possibly building a website can be costly.
The above options provide some free business email solutions, especially for smaller or newer businesses. While they can help you initially with a professional email account, in most cases, you'll need to upgrade to a paid service as your business grows.
Important considerations when choosing a free business email service include messaging capabilities, storage, attachment file sizes, archiving, spam filtering, and security. You'll often have to decide which features are most important to your business, as no free service will offer every part.
Another essential consideration is which free service offers the best-paid features when it comes time to upgrade. Look for a business email provider that can scale with your company.
Contact us if you have more questions on free business email services or want to apply for a small business loan. Our loan experts can help you find the best funding solutions for your business goals.