What is a Merchant Cash Advance?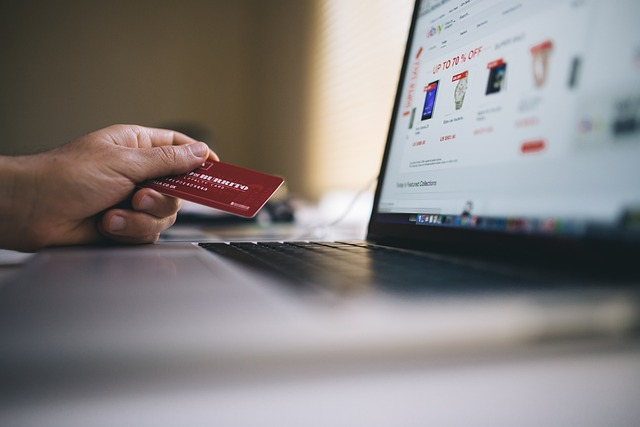 A merchant cash advance is a business financing product where a small business receives an advance of funds that it repays plus interest with a percentage of future credit card sales. Merchant cash advances are sometimes called a "Business Cash Advance," "Credit Card Factoring," or "Credit Card Processing Loan." The term is also often abbreviated as MCA.
MCAs often carry some of the lowest credit approval requirements of any business financing option. Merchant cash advance companies typically work with borrowers with bad credit and younger businesses.
Small businesses also benefit from fast funding with a business cash advance. Most MCA companies can send the advance within 1-3 business days after approval.
The main caveat of approval for an MCA is having the card sales to support repayment. A merchant cash advance offers the following:
Advance amounts: $5 – $1 million.
Factor rates: Starting at 1%-6% p/mo.
Term: 3-24 months
Speed: 1-2 Business days.
How do Merchant Cash Advances work?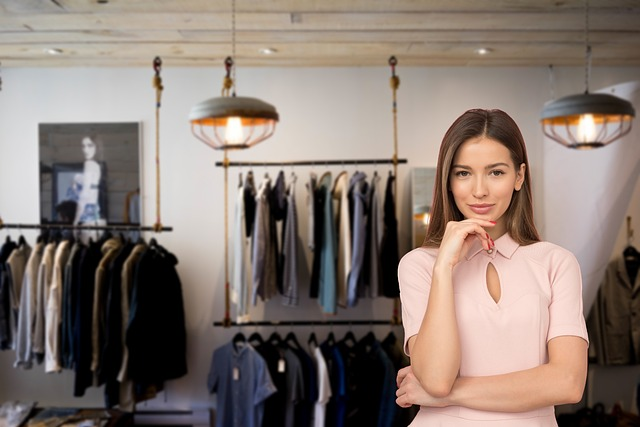 Receiving a business cash advance requires working with a financial institution called a merchant cash advance company. The MCA company issues the advance, sets your rates and fees, and collects payment from your card sales when you batch out.
While you can typically get approved with bad credit, your credit profile does impact your costs. Lower credit borrowers usually have higher rates and fees with shorter repayment terms.
Let's look at the components of a merchant cash advance.
Advance Amount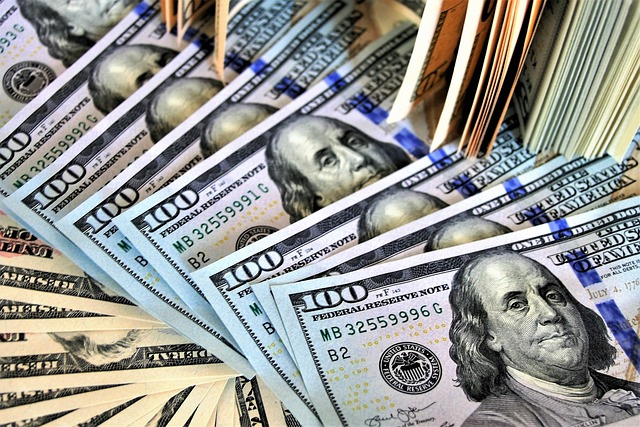 The advance amount you receive depends on your average monthly credit card transactions. Your credit and debit card sales are the primary determining factor for approval.
This is why it's called an advance – the amount you receive is an advance of projected future card sales. Most MCA companies will base the amount on a monthly average of sales, but some might use weekly or quarterly sales.
Factor Rate
MCA companies use a factor rate instead of an interest rate. Factor rates can be the equivalent of anywhere from a 40%-150% APR.
The factor rate is a flat interest you repay. Factor rates range from 1.09-1.50. Multiply the factor rate by the advance amount to determine your interest.
For example, if you borrowed $100,000 at a factor rate of 1.2, the formula would be:
$100,000 x 1.2 = $120,000.
You'd pay $20k in interest for borrowing $100k.
Holdback Rate
The holdback rate is the percentage of your future sales that get withheld and sent to the MCA company for repayment. Holdback rates are typically between 8%-15%.
Most MCAs have daily payments, but some companies offer weekly repayment. Because repayment is tied to your sales, the amount you pay fluctuates with your sales.
Terms
MCAs are short-term financing, which is typically repaid within 18 months. Some short-term financing goes to 24 months.
What are the best Merchant Cash Advance Companies?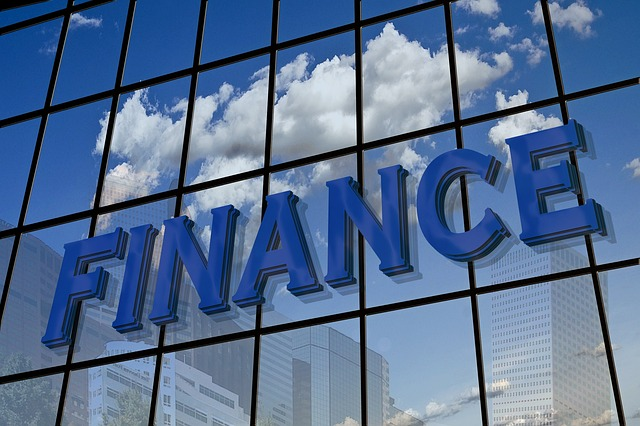 MCAs are an expensive way to borrow money, and minimizing your costs requires working with a reputable merchant advance company. Unfortunately, some MCA providers use predatory lending practices that could cost your company.
Here is our list of the top merchant advance companies.
Forward Financing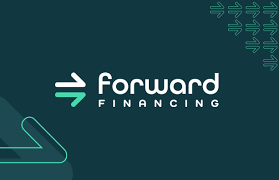 Forward Financing LLC is a fintech company that helps small businesses obtain working capital. Its MCA offers amounts between $5-$300k with terms between 3-12 months.
Borrowers can get approved and funded within 24-48 hours. You'll need a credit score of 500, one year in business, and monthly revenue of $10,000 to qualify.
Credibly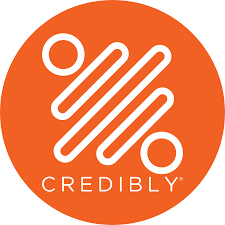 Credibly is an online lender that offers a suite of business financing products, including business cash advances. Its MCA amounts range between $5k-$400k.
The lender's factor rates fall anywhere from 1.09 to 1.41. The company also charges a 2.5% origination fee and a $50/month administration fee.
Small business owners need a credit score of 500, at least six months in business, and $15k in monthly revenue to qualify. Credibly can approve applications in as little as 4 hours and wire the advance within 24-48 hours.
Rapid Finance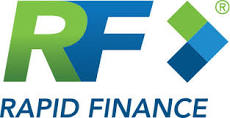 Rapid Finance is an online lender specializing in lightning-fast funding. The company offers MCA with amounts between $5k-$500k.
Rapid Finance MCA factor rates start at 1.22. You need a credit score of 550, three months in business, and $5k in monthly revenue to qualify.
The company offers a quick and easy application with minimal documentation. If approved, you can get your funds in as little as 24 hours.
CAN Capital

Launched in 1998, CAN Capital is one of the originators of MCAs. Small business owners can get an advance between $2,500-$250k.
Instead of an origination fee, CAN Capital charges a $595 administrative fee for its MCA product. The company offers a simple online application.
CAN Capital does not set a minimum personal credit score for MCAs. You will need six months in business and $150k in annual revenue.
Reliant Funding

Reliant Funding is a San Diego-based alternative lender whose main financing product is a business cash advance. Advance amounts range from $5k-$400k.
Sometimes, it's possible to get same-day funding, but it usually takes 1-3 business days. Reliant Funding's factor rates are between 1.10-1.40.
Its MCA product also includes an origination fee, but the company doesn't disclose the fee range. You'll need six months in business, $60k annual revenue, and a minimum credit score of 525 to qualify.
Platform-Specific MCAs
Some payment processors and eCommerce platforms offer business financing products to merchants who use their services. You may benefit from unique perks and discounts if you process payments using any of the following.
PayPal Working Capital is a financing product that operates like a merchant cash advance. Consider this product if your business processes payments using PayPal.
Shopify is one of the leading eCommerce platforms in the world. Shopify Capital is an invite-only financing product for qualified customers.
Using Square payment processors might make you eligible for Square Business Loans, which operate like a business cash advance. Like Shopify, this program is invite-only, so the company will notify you when you're eligible.
Stripe rounds out the holy trinity of payment processors along with PayPal and Square. It was the last of the three to offer business financing to its customers. The Stripe Capital application is by invitation only, so you'll be notified if and when you're eligible.
How do I qualify for a Merchant Cash Advance?
One of the primary benefits of an MCA is that it has the easiest qualifications of any business lending product. Each lender sets different minimums, but your average credit and debit card sales are the most crucial factor.
Most approved businesses we work with here at UCS meet the following minimums:
Annual revenue: 120k+.
Credit score: 550+.
Time in business: 4+ months.
How to apply for a Merchant Cash Advance: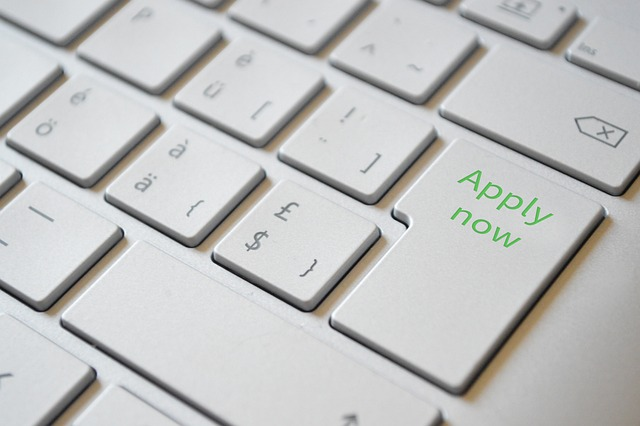 You can borrow up to $1 million, with terms of up to 18 months. Here's how to apply:
Step 1: Consider Your Needs
Take time to ensure this is the right product for your needs and circumstances. Will you be able to use the capital for your goals? Will the repayment structure do more good than harm to your operating capital? Do you know exactly how much funding to request? Answering these questions ahead of time will make the rest of this process much easier.
Step 2: Gather Your Documents
The application requires the following documents and information:
Driver's license
Voided business check from your business checking account.
Business bank statements from the past three months
Credit card processing statements from the past three months
Step 3: Complete the Application
You can begin the application process by calling us or filling out our one-page online application. Enter the information from the previous section along with your desired funding amount.
Step 4: Speak to a Representative
After applying, a representative will contact you to explain the repayment structure, rates, and terms of your available options. This will ensure that there are no surprises or hidden fees during repayment.
Step 5: Receive Approval
The process generally takes a few business days. The cash should appear in your checking account in 1-2 business days after approval.
What are the advantages of a Merchant Cash Advance?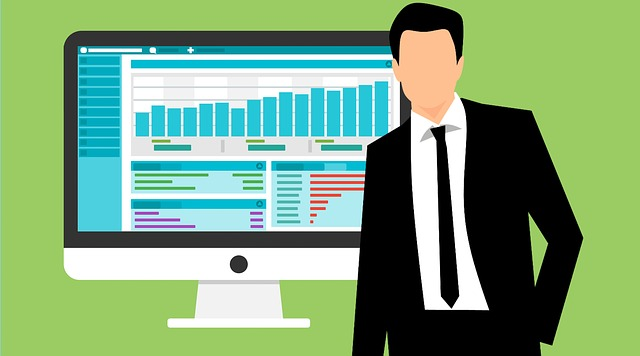 MCAs are designed to help small business owners who may not have the credit, time in business, or consistent cash to qualify for traditional business loans. Few business financing products are easier to qualify for than an MCA.
The other primary benefit of business cash advances is fast funding. Most MCA companies provide convenient online applications with minimal documentation. You can usually complete an application in minutes and get approved on the same day or within 24 hours.
After approval, business cash advance lenders can wire transfer the advance to your business bank account in 24-48 hours. All told, you can apply, get approved, and receive your money in 1-3 business days.
Instead of having to pay the same amount every month like a traditional loan, your repayment fluctuates with your card sales. Slow months mean a lower payment total.
The repayment structure is particularly beneficial for seasonal businesses or companies that experience occasional down periods. Theoretically, you could spend the funds to cover operating expenses during the offseason and repay the MCA as revenue increases during peak season.
What are the disadvantages of a Merchant Cash Advance?
The lowered qualifications, quick application process, and fast funding times come at a cost. Business cash advances carry some of the highest costs of any business lending product.
You're also more likely to get a higher factor rate and shorter repayment terms with a lower credit score. The combination of high costs and short repayment terms results in frequent, high payments that can significantly strain your operating capital.
With a factor rate, you get a flat interest applied to the loan regardless of when you pay it off. Unlike business loans with amortization schedules, you won't save interest by paying the debt early.
MCA Pros and Cons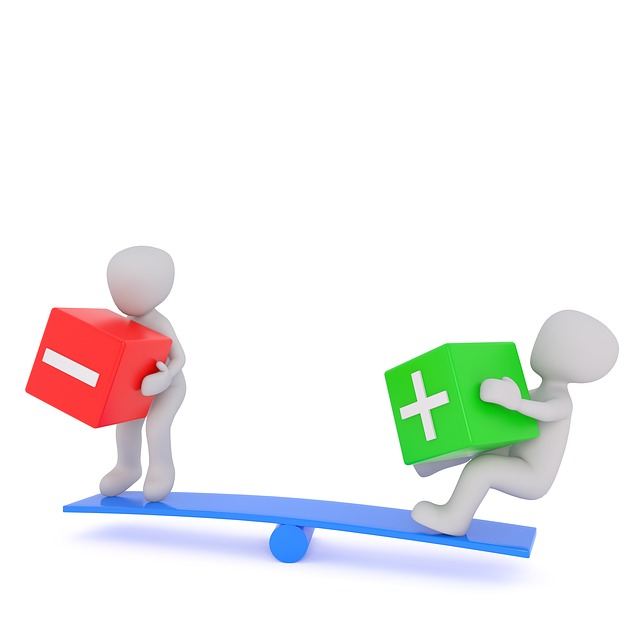 Here's a summary of the benefits and drawbacks of business cash advances.
Pros:
Quick & easy application process with fast approval times.
Low credit scores are accepted.
You can get approved with less than a year in business.
Fast funding times, as soon as 1-3 business days.
No fixed monthly payments – fluctuates with your card sales.
Cons:
Higher rates & fees than most small business loans.
A shorter repayment term & high payments could impact cash flow.
You may have to change your merchant services provider.
Frequently Asked Questions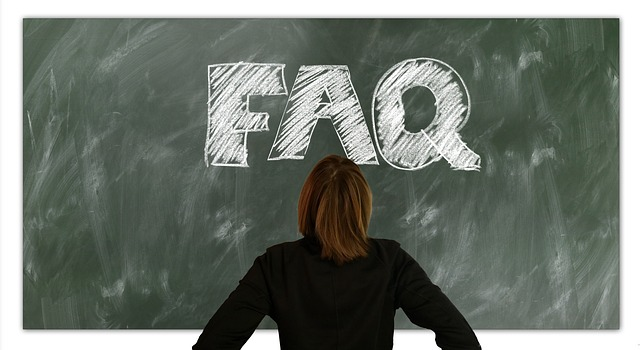 Here are the most common questions about merchant cash advance companies.
Is a Merchant Cash Advance worth it?
Every business owner should carefully weigh the costs of an MCA against its intended benefits. In some situations, the increased expense of a business cash advance could be worth it.
If you expect an increase in card sales, you could rapidly repay the advance with a lower impact on your operating capital. For example, let's say you run a seasonal business and must purchase mass inventory to prepare for the busy season.
You use the MCA funds to stock up, and once your card sales increase, you're repaying the advance while maintaining a healthy cash flow. In this case, the financing costs to acquire the necessary inventory make sense.
In addition, an MCA is not technically a "loan" and doesn't show up as a "liability" or "debt" on your balance sheet. Sometimes having too many liabilities and adding more business debt can impact your credit and make it difficult to obtain credit from vendors.
Can I get a Merchant Cash Advance with bad credit?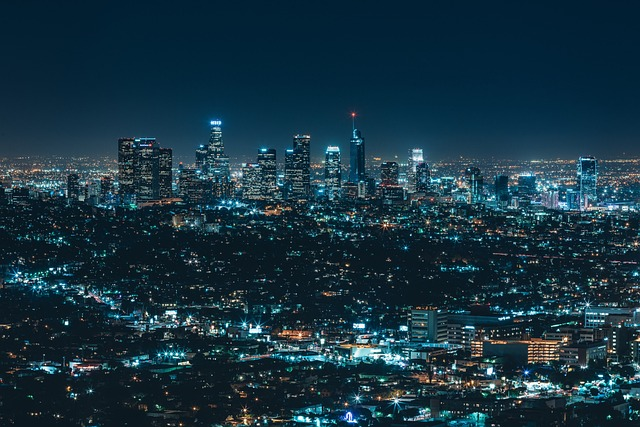 Yes, one of the most significant advantages of MCAs is that you can typically qualify with a lower credit score. Some MCA companies don't require a minimum credit score.
However, you should know that a lower credit score typically means a higher interest rate. In general, one way to think of MCAs and bad credit business loans is as a form of bridge financing.
You can use the MCA to gain funding in the short term while building or repairing your credit. With a higher credit score and a more established business history, you should be able to qualify for lower-cost financing.
How long does it take to repay a Merchant Cash Advance?
Merchant cash advances are short-term financing, typically repaid in 3-18 months. However, your repayment depends on your card sales.
The more card sales you make, the faster you repay the advance.
What are my alternatives to Merchant Cash Advances?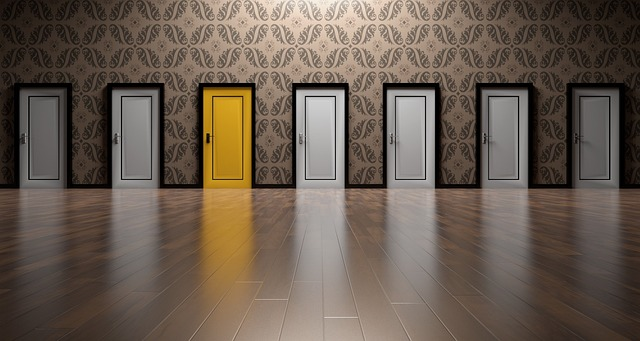 Business cash advances are not suitable for every company or situation. For example, not every business processes a high volume of monthly credit card sales.
A revenue-based loan is like an MCA, except the borrowing amount and repayment come from all revenue sources. The terms, rates, and qualifications are generally similar.
More established businesses with fair to good credit and consistent revenue can qualify for more advantageous financing options. Here are some other small business loans to consider:
Merchant Cash Advance Companies – Final Thoughts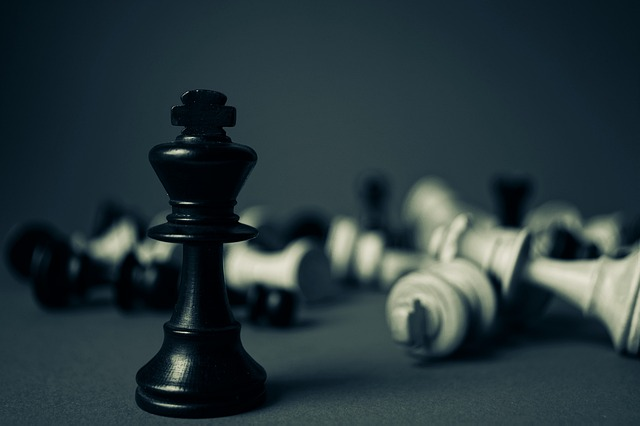 An MCA could help your business with working capital, but you should understand all the costs. MCAs carry higher costs than most loans.
Businesses that aren't careful could get trapped in a cycle of debt that's difficult to escape. You should take every measure to minimize costs and plan ahead for the expense.
One of the best ways to do that is to look for a merchant cash advance provider that is upfront with their costs and fees. It will be easier to budget for the repayment with accurate costs.
Contact us if you want to learn more about merchant cash advance companies or want to apply for a small business loan. Our loan executives can help you find the best financing product for your goals.