What is a Franchise?
A franchise is when a larger company, called a Franchisor, lends its brand equity, products, and marketing collateral to a franchisee opening its new location. Most franchisors are large companies, while most franchisees are small business entrepreneurs.
The franchisor-franchisee relationship is a win-win scenario when executed successfully. The franchisor gets to expand locations while the franchiser gets to own a business with proven success.
Franchisees leverage the established marketing collateral and customer base. In most cases, the business model is already proven.
How do I identify a Profitable Franchise?
There are plenty of profitable franchises, and most share some similarities. Let's look at some factors that make franchises profitable.
Easily Replicable Goods & Services
When you own a franchise, you're leveraging the existing business, and customers are conditioned to expect the same level of quality. A good franchise creates a consistent customer experience.
Franchise Disclosure Document Item 19
The Federal Trade Commission requires franchisors to provide a Franchise Disclosure Document (FDD). Item 19 of the FDD is the Financial Performance Representations (FPR).
FPRs disclose details on financial performance. While the FPR is not a predictor or guarantee of success, it shows the franchise's average profitability.
Growth
Another strong indicator of profitability is overall growth. New openings suggest that the business is profitable.
Just beware of potential franchise cannibalization in your area. If too many franchise locations open in the same area, they begin competing for the same customers and canceling out each other's profit opportunities.
Franchisor Support
Franchisor support is one of the main requirements for a successful franchisee. The best franchisors offer training, operational support, marketing support, and financial incentives.
Brand Equity
The most profitable franchises have immediate brand recognition. Think of McDonald's golden arches or Ace Hardware's jingle (you're probably singing it in your head right now). You can't buy that brand equity… but you can franchise it!
A strong social media presence with a unique brand voice in today's economy helps set franchises apart. For example, Wendy's Twitter account is known for timely content, good-natured burns, and some genuinely hilarious comebacks. Wendy's social strategy is an example of a unique voice that speaks to the company culture.
What are the Most Profitable Franchises?
Here's our list of the most profitable franchises:
Taco Bell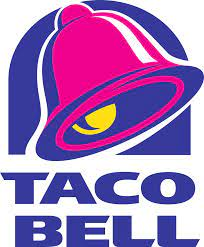 Initial franchise fee: $25k – $50k
Continuing fees: 5.5-9.5%
Net worth: $1.5 million
Marketing fee: 4.25%
Taco Bell has a proven track record of sales and success. As part of Yum! Brands, which include Pizza Hut and KFC, Taco Bell's parent company, offers plenty of opportunities and support. When you open a Taco Bell Franchise, you can customize aspects of your location. You can choose to be an independent (traditional) Taco Bell or become a Taco Bell Express or Taco Bell gas station location. In addition, you can customize the façade with extra add-ons. The average Taco Bell owner makes between $80,000-$100,000 per restaurant.
McDonald's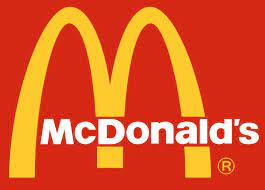 Initial franchise fee: $45,000
Ongoing fee: 4%
Net worth: $500,000
McDonald's is one of the most recognized brands in the world. Opening a franchise costs between $1 million and $2.2 million, and the average owner makes about $150,000 annually. The only drawback to McDonald's is the current market saturation. However, they are investing a new technology to improve efficiency. You should note that McDonald's is currently filling orders every ten seconds.
Ace Hardware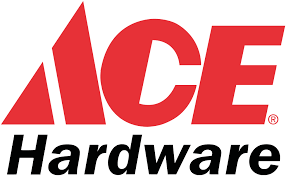 Initial franchise fee: $4,000
Net worth: $400,000
Liquid assets: $250,000
Ace Hardware franchise owners make an average of $83,500 per year, but there is an opportunity to earn even more. The cost to open a new franchise runs between $272,500 to $1,574,230, depending on the location and other factors. Ace Hardware has immediate brand recognition.
Sonic Drive-in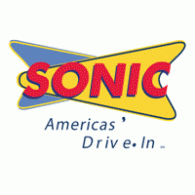 Initial franchise fee: $30,000
Royalty: 0-5%
Net worth: $1,000,000
Advertising fee: 3.25%
Sonic began franchising in 1959 and currently has 3,600 units. The fast-food franchise is forward-thinking, constantly updating its menu, and uses analytics to improve performance. The costs to open a new franchise run between $1.2 million and $3.5 million. Sonic franchisees average about $98,000 per year.
Supercuts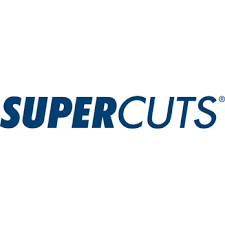 Initial franchise fee: $20,000
Royalty: 6%
Net worth: $300,000
Marketing fee: 5%
Supercuts has over 2,600 locations since they began franchising over 40 years ago. The total costs to open a new location run between $155,406- $289,378. The average Supercuts franchise owner makes between $50,000 and $200,000 per year.
Jersey Mike's Subs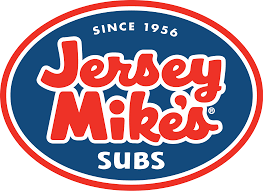 Franchise fee: $18,500
Liquid Capital: $100,000
Jersey Mike's Subs aims to bring the east coast sub to a national customer base. They currently have over 2,000 restaurants, which total $2 billion in system-wide revenue. The total costs to open a new location run between $237,400 and $766,970. The average franchise owner makes around $73,000 per year.
Dunkin'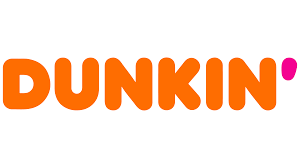 Initial franchise fee: $40k-$90k
Continuing franchise fee: 2-6%
Minimum net worth: $500k
Advertising fee: 5%
Dunkin' possesses the kind of brand awareness and marketing where they can drop "Donuts" from their name and continue to sell more donuts. The average Dunkin' does about $620,000-$1.3 million in revenue, with the average franchise owner making around $124,000.
The UPS Store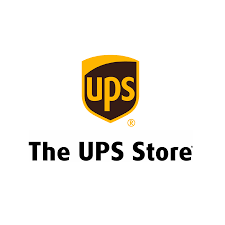 Initial franchise fee: $9,950-$29,95
Liquid assets: $60,000
Net worth: $350,000
The UPS Store is a fast-growing franchise with more than 4,900 locations nationwide. They consistently rank in the top 5 franchises. Initial costs run a little high, ranging between $80,357-$508,472, but some options to lower the costs exist. Rural locations tend to run lower than traditional locations. In addition, the store-in-store option can bring costs below $100k. The national average for a UPS store owner is $50,000 per year.
Pearle Vision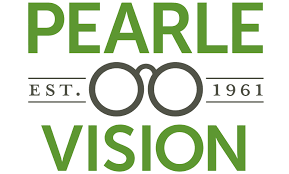 Initial franchise fee: $30,000
Liquid assets: $100,000
Net worth: $300,000
Pearle Vision has an established track record of success for over six decades. The company has opened 533 units since it began franchising in 1981. The total startup costs run from $519,356 to $848,384. The average net profit for a franchise owner is around $82,000 per year.
Anytime Fitness

Initial franchise fee: $42,500
Liquid Capital: $100,00
Net worth: $300,000
Anytime Fitness offers a 24-hour gym. The total startup costs run between $94,430 and $523,824. Franchise owners earn an average of $114,000 annually, making Anytime Fitness one of the more profitable franchises.
The Maids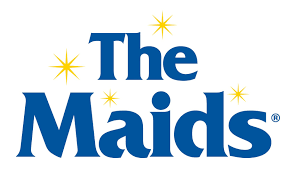 Initial franchise fee: $12,500
Liquid Capital: $50,000
Net worth: $250,000
The Maids is a premiere brand in the cleaning company industry. With over 40 years of success, owning a franchise for The Maids provides predictable revenue and growth opportunities to match your work ethic. The total startup costs run between $64,100 and $154,300. Franchise owners make an average of $150,00 per year.
Jan-Pro
Initial franchise fee: $2,520-$44,000
Royalty: 10%
Liquid assets: $150,000
Net worth: $1,000,000
Jan-Pro Cleaning Services began franchising in 1992, and they currently have 10,476 units in operation. The total startup costs run between $4,170 to $56,020. The average Jan-Pro franchise owner makes $68,919 per year.
Frequently Asked Questions
Here are some common questions about the most profitable franchise opportunities.
How do I find Franchise Opportunities?
There are several places to search for a profitable franchise opportunity. The International Franchise Association (IFA) provides a convenient search tool to locate franchises. You can also look at the top franchises from the Franchise Business Review.
You should also think about what type of business works best for you. Obviously, profitability is a significant factor, but choosing the right franchise can also come down to your specific goals and interests.
Here are some guiding questions to help you decide on a franchise.
Where are you opening a business?
Your location plays a role in how profitable franchises succeed. The real estate market in your area determines what kind of lease you can afford. You also have to know your customers and what they want.
What are you passionate about?
When you invest in a franchise or any business, you will likely live and breathe that business and industry. Sustaining success goes beyond the dollars and cents; your passion can be the difference maker. Find a franchise in an industry or segment that speaks to your passion.
What's your work experience like?
Going from working in one industry to running a business in a different one is a significant leap. Hopefully, the general skills of management, financial prudence, etc., translate, but sometimes there are other factors to consider. For example, if you've spent your work experience in retail, there might be additional components of food service you dislike.
How involved do you want to be in the day-to-day?
Are you looking to run your franchise or leave it to management and collect passive income? Do you want to draw a salary or just enjoy the net profits? Some franchises allow for an "absentee owner" – you handle the business's financials and other high-level behind-the-scenes aspects. At the same time, the General Manager runs the day-to-day.
What businesses come to mind when you hear "franchise"?
Instant brand recognition is one of the most significant advantages of opening a franchise. When selecting a franchise, you might be more comfortable with the one you already know. If it's already a popular name in your region, then your chances of success increase.
What are your business goals?
Are you looking for a long-term business that you can run or build up a franchise for a quick sale? Do you want to open a single location or multiple locations? Compare your business goals with each franchise's opportunities to see which ones offer the greatest alignment.
What's your available capital?
The costs to open a franchise range from ten thousand to tens of millions. Your available capital and net worth play a significant role in what opportunities are available to you.
Do you need financing help?
Many aspiring entrepreneurs don't have enough money for the costs of opening a new franchise. Others might have the cash but prefer financing to avoid investing too much of their own money. Some franchises offer financing programs. If you know you'll need funding, franchises with available programs might be the best fit.
Can owning a Franchise make me rich?
The short and simple answer is yes, but no guarantees exist in any business. Plus, starting a business, whether a franchise or your own, can take hard work, perseverance, and a little luck to strike gold.
Here are some things to consider when considering getting rich from a franchise.
Net Earnings vs. Salary
Will you draw a salary from the franchise, or do you intend all income to come from net profits? If you draw a salary, that adds to your overhead. If you don't draw a salary, your net profits go up, but you might need another source of income.
Multiple Locations
One franchise can make you money; multiple franchises can make you rich. Let's say you open a Pearle Vision. You collect a modest salary from the location, and your annual net profit is an additional $30,000. It could take a while before that makes you rich, but if you open ten locations and only draw a salary from one of them, your net profits go way up.
Owner's Equity
Once you open a franchise and it starts turning a profit, your equity goes up. Maybe you only see $100,000 yearly in salary and profits, but the location's overall value increases. As you pay off any financing, improve efficiency, and increase profits, the total equity continues to rise, adding to your total net worth.
Selling a Franchise
"Buy low, sell high" is one of the oldest rules in business. If you buy a franchise now and turn it into a successful business, you could be in a position to sell it for massive profit years down the road.
Costs & Limitations
Cost is one of the most significant factors to consider when considering how much you can profit from a franchise. Hefty franchising fees, royalties, and other fees eat into your profits. You also face certain limitations with a franchise.
You often have to use approved vendors and limit how much you can individualize your location. Also, if you're considering opening multiple locations, you must be aware of market saturation to avoid cannibalizing your franchise opportunities.
What are the Pros & Cons for Franchise Owners?
Owning a franchise comes with certain risks and rewards. Here is our pros and cons list.
Pros:
Easier than starting a business from scratch.
Leverage existing brand equity and a loyal customer base.
Proven business model.
Franchises have a lower failure rate than new businesses.
Franchisor support.
Cons:
Franchise fees and royalties.
High initial investment.
Risk of franchise cannibalization for most popular brands.
Potentially low profit margins at first.
Need to meet net worth and liquid asset requirements.
Most Profitable Franchises – Final Thoughts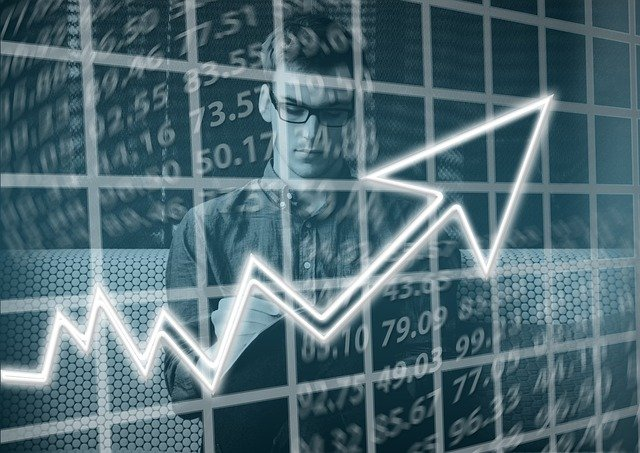 You can realize your small business ownership dreams with a franchise opportunity, but you must do your research. Franchises continue to grow in success and popularity, but not every franchise can help you turn a profit.
When selecting a franchise, look for an established brand, a growing market, and a proven business model. There is no crystal ball to tell you what is the most profitable franchise, but with due diligence and some hard work, you can give yourself the best shot at success possible.