What is an Email Signature?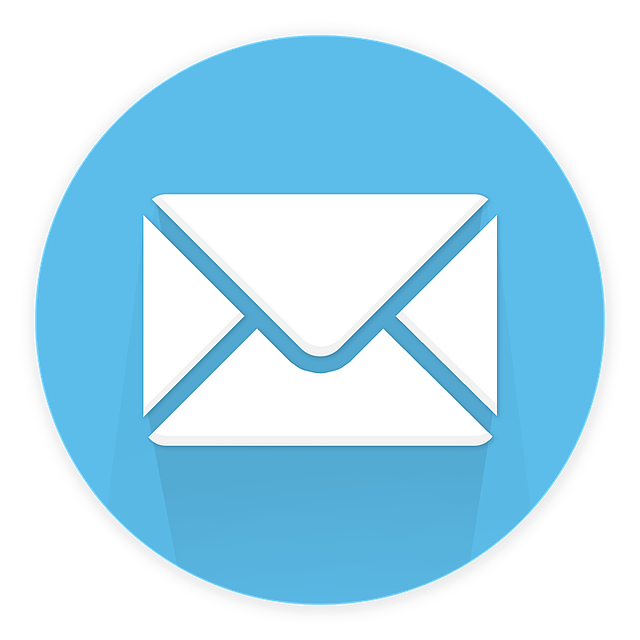 Your email signature is your sign-off to end an email message. It creates a finality to the message, similar to signing off on a printed letter.
The most basic email signature is a simple complimentary close and sign-off with your name, such as:
Sincerely,
John Smith
Many people still use the simple sign-off method, but doing so misses an opportunity for increased brand awareness, personability, and providing information. It also means you aren't taking advantage of the creative options of the email medium.
Email signatures can include HTML and graphic design to make your signature stand out. This is particularly important if you send an email with HTML and images.
A well-made email signature acts as more than a simple sign-off. It can create a footer for the email that gives it a professional and polished look.
Incorporating your company's logo and using similar fonts and colors as your website creates a sense of branding consistency that automatically makes the email look more professional. It's also an excellent opportunity to communicate more about yourself and what you can offer the reader.
For example, including your job title, additional contact information, and perhaps a call to action (CTA) can help drive engagement. One of the benefits of an email signature is that you have many options to personalize it and customize the sign-off for your specific goals.
Why do I need a professional Email Signature?

Source: Wisestamp Email Signature Generator
A professional email signature lets recipients know who you are, the organization you represent, and why you're contacting them. This is especially important when contacting a customer, client, or business associate for the first time.
Before getting in-depth on the value of a professional signature, let's discuss the medium of email in general and how it's used in business.
From Letterheads to Email Headers
The original best practices for composing a professional email were to follow the best practices for writing a printed letter. You would typically incorporate the following elements in a letter:
Sender's address.
Date.
Recipient's address.
Salutation.
Body.
Complimentary close.
Signature.
Enclosures and postscripts.
A professional letter usually includes a branded letterhead and a closing footer, giving the message the look and feel of a published newsletter.
Email is no different, except you use an email header instead of letterhead. It's the same idea and design, just in a digital format.
Email Signatures as a Business Card
The email header conveys the company name, logo, and typically a tagline or key piece of information. The body of the email contains the main message.
Your email signature is where you get to tell the recipient who you are and what you do. There is usually some room for personalization, whether it's a link to your bio on the company's About Us section, a link to your socials (such as your LinkedIn) page, or a professional headshot.
The signature can also include additional contact information. Many professionals design the email signature to look like their business cards.
Create Branding Consistency
Ideally, you should have a similar-looking email signature design as everyone in your organization. Obviously, the name and some other information may change, but the design elements of the footer should be the same – the same brand logo, fonts, colors, etc.
If someone in your company contacts a client or associate, a similar signature footer creates a consistent brand experience. It demonstrates you're part of the same company.
Several email generators allow you to create email signatures for whole teams to establish that consistency. However, you'll typically have to use a paid service for larger numbers.
Moving Leads Into the Email Marketing Cycle
When you generate a new lead, you'll typically send a welcome email to thank them for their interest in your company and products. This helps warm the lead and increase deliverability rates when you send them your marketing offers.
Your email signature should include a similar footer that is visually similar to what they can expect in the marketing email cycle. Again, it creates a consistent branding experience that helps build trust, which can help boost clickthrough and conversion rates on marketing emails.
What are the key elements of a Business Email Signature?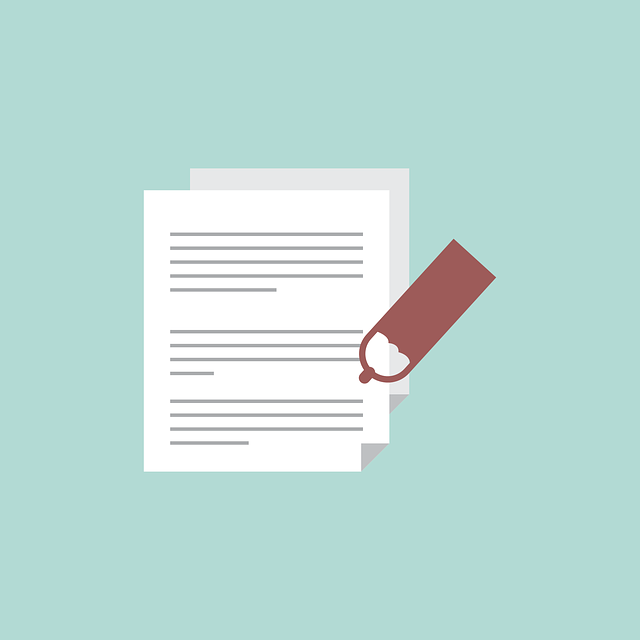 There are several components to an email signature. Some are obligatory, such as your name, while others are optional.
Here are the key elements of a business email signature.
Your Name
Most obviously, your signature should include your name. It's the most fundamental requisite. However, with various fonts, sizes, and other design elements, you can take control of how your name looks to others.
You can also include a handwritten signature under the printed version of your name. However, you'll have to find an email signature maker with that design option.
Company and Job Title
The following most important information is the company where you work and your job title. This conveys why you're reaching out and how you can help.
For example, a VP of Sales job title conveys that you can make executive-level sales decisions. A Customer Service job title conveys you can help address a problem or concern with a product or service.
It puts the message into context as to why you're reaching out. You're not a random person contacting the recipient but part of an organization that can help solve a specific problem.
Company Logo
Including the company logo or other essential branding elements is important in a business email signature. As mentioned, it helps create consistency and conveys professionalism.
Contact Information
Even though your email address is included as the sender, it's still a good idea to include it in your signature. Sometimes the recipient might not want to hit reply but would rather start a new email thread. Or perhaps the recipient wants to give your email address to another person in their organization.
If you have a secondary email address within the company, you can include that as well.
It's also important to include your phone number and direct extension, if applicable. Some professionals will list the business landline and a mobile phone number, whether personal or business cell phone.
If your business still uses fax, include the fax number. Other contact details could include the physical address of your company or social media handles if your company uses social for business communications.
Headshot
An optional element would also be a professional headshot. Including a photo of yourself makes the message more personable and helps establish trust. However, including a headshot might not always be appropriate, depending on the nature of the email, your company, and your job title.
Reviews & Testimonials
You want to avoid cluttering your signature with too much information. Still, you can include your ratings from a review site or a quote or two from a testimonial to convey your company's success and customer satisfaction. This way, you can use your email signature to showcase or collect social proof of your services.
Social Media Icons
Social media has become a significant way for businesses to establish credibility and enhance engagement. It would be difficult to find a successful large enterprise with no social media presence.
Including social media icons with links to the relevant pages helps convey you're a real company and lets readers self-direct to those channels for better engagement and education about your brand. You can link to your company's social media pages or your social media handles.
Call to Action
The email signature also gives you the option to include a CTA. It could be a simple CTA, such as inviting the reader to leave a review or read your current reviews. You can also have a CTA to see your products or services.
If the purpose of the email were to get the reader to take action, you'd likely have at least one CTA in the body. But you could include a final CTA in the email signature so the recipient can act after reading the entire email and your signature rather than scrolling back up to the CTA button in the body.
What are the Best Free Email Signature Generator Options?
Many of the following email signature generators include a free plan, but you'll have to upgrade to a paid plan to unlock advanced features. Here's our list of the best free email signature generators.
DesignHill

DesignHill is a creative marketplace that offers a free email signature generator. It's one of the easier options to use and lets you immediately create and use an email signature.
The generator includes simple but professional-looking email signature templates. You can customize fonts, colors, fields, and more.
Its convenient tool allows you to add social media links, a CTA, a digital business card, and more. You can begin using the signature as soon as you create it.
The simple, pre-loaded templates make it a great option for users without experience designing an email signature. However, advanced users might find the lack of features too limiting.
Creating the free email signature requires creating an account with the company. The website provides various design services and can connect business owners with design freelancers.
DesignHill has been featured in Entrepreneur, Inc., Forbes, and the Huffington Post.
Pricing
Simple email signatures are free; pro plans start at $8.99 per user.
Pros & Cons
Pros:
Multiple pre-built templates.
Easy to use design process.
Quick setup and design.
Customizable fields, colors, and fonts.
Tools to boost clickthrough rates.
Compatible with major email providers.
Cons:
Free version doesn't offer advanced tools.
Can only create individual signatures.
Requires account creation.
MySignature

MySignature is a dedicated email signature generation platform that offers robust templates and features in its free plan. The paid plans provide access to pro templates, premium support, advanced features, and more.
Its customization features include text or handwritten sign-offs, add-ons such as video conferencing, modifying fonts and colors, and over 140 social media icons. You can even import data from Facebook or LinkedIn.
The email signature templates are mobile-friendly and compatible with the most used email clients, including Apple Mail, Gmail, Outlook, and Thunderbird. That means your custom email footer is viewable across platforms.
MySignature also features robust email banner options to help you design professional-looking emails from top to bottom. You can select from preset banners or upload your own.
Gmail users might be interested in the paid PRO Plus account because it includes tracking for email opens and clicks. The program also includes a convenient Chrome extension.
Pricing
Free with limited features, $4/month for PRO and $6/month for PRO plus. The monthly cost per user decreases the more users you add.
Pros & Cons
Pros:
Displays well on a mobile device.
Quick and easy to use.
Good-looking templates.
Affordable paid plans.
Cons:
Limited, but still solid, features with the free plan.
Free email signatures might include MySignature branding.
HubSpot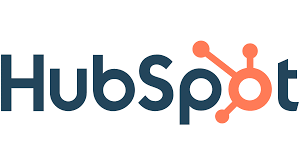 HubSpot is a comprehensive marketing and sales platform that offers free email signature creation. You must create an account to access the generator, which means you will likely receive offers to use the company's marketing solutions, sales CRM, and content creation tools after signing up.
The email generator offers a somewhat limited but still very useful signature template selection. Users can customize fonts, colors, and themes within the templates.
You can display any HubSpot Academy certifications in the email signature. It also allows you to add a text or image CTA.
Pricing
Free
Pros & Cons
Pros:
Simple to use.
Offers access to a comprehensive all-in-one marketing platform.
Customizable templates.
Can add a text or image CTA.
Cons:
Limited available templates.
Lacks scalability.
Must create a HubSpot account.
Signature.email
Signature.email provides an intuitive and easy-to-use free email generator. The tool includes a convenient drag-and-drop editor, allowing you to add to the basic templates and create a unique, branded email signature.
The paid plan allows you to create a consistent email signature for all team members. It generates a shareable link. Team members just need to enter their information to create a uniform branded look for all users.
Pricing
Free for personal signature with limited functionality, $19 Lifetime account for a single user, $199/year for Starter (up to 250 employees), $399/year for Pro (up to 500 employees).
Pros & Cons
Pros:
Compatible with main email clients.
Drag & drop editor.
Quick process.
Looks good on all devices.
Paid plan offers consistent professional branding for all team members.
Cons:
Some features are difficult to understand.
Free email signatures disappear from the website after 30 days and can't be edited.
Gimmio

Gimmio is an excellent option if you're looking for advanced features. Unfortunately, most of its best features are only available on the paid plan.
Its selection of templates gives users countless options for designs, fonts, icons, and fields. It provides a significant amount of flexibility over how your email signature looks.
While the free version lacks many advanced features, it still provides a decent selection of templates and customization options. Free accounts provide access to over 40 downloadable and advanced templates.
It also allows you to create and add email banners. Users get access to an email signature template dashboard.
Pricing
Free version with limited functionality or $28/year for a single user. The price per user decreases with more users you add, making it more cost-effective for larger teams.
Pros & Cons
Pros:
Dozens of templates for the free version.
Custom banners & can make business cards.
Convenient layout.
Excellent customization options in the paid plan.
Cons:
Advanced features are only available in the paid plan.
Some users report issues with fonts displaying incorrectly.
Wisestamp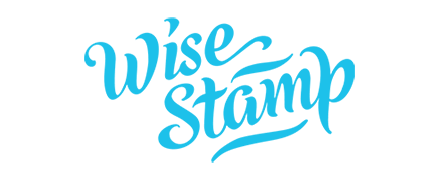 Wisestamp is an email generator that includes a free version, a paid plan for individuals, and a custom team plan. The free version is best suited for individuals seeking a personal email signature.
Users must register an account with the company to access the free email generator. If you use the free version, it will include a Wisestamp ad in the signature.
Wisestamp is one of the more advanced options available. It provides robust options and analytics.
Users get access to various fonts and colors in the paid plan. Both the free and paid plan include customizable fields.
Pricing
Free version with limited features and Wisestamp ad; Individual plans for $5.80/month. Pricing for teams is unlisted – you can request a demo on the website.
Pros & Cons
Pros:
Extensive template options.
Can create email signatures from scratch.
Advanced features in the paid plan.
Can easily sort & manage multiple email signatures.
Cons:
Free plan includes mandatory Wisestamp branding.
Steep learning curve for advanced features.
Mail Signatures

Mail Signatures is an entirely free email generator offered by the software vendor CodeTwo. Users can select from a wide range of templates.
Creating the signature is quick and simple. First, you select your email platform and then your preferred template. Next, enter your signature details, which include your name, company data, graphics, style, and social media. Finally, click Apply your signature, and you can begin using the email signature in your selected platform.
Unfortunately, the service does not allow you to add or customize fields. While that's a major drawback, it still provides excellent options for a free service. Mail Signatures is one of the longest-running generators on our list.
Pricing
Free
Pros & Cons
Pros:
The service is free with no paid plan.
Provides many template options.
Easy to learn and can create an email signature in minutes.
Cons:
No way to add custom fields or information.
Some features may feel outdated.
Si.gnatu.re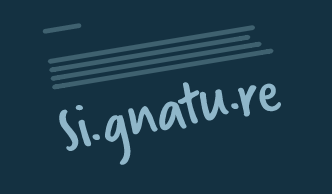 Si.gnatu.re provides a good balance of simplicity and advanced features to create custom email signatures. The website interface makes it easy to create an email signature within 60 seconds.
You simply add your name, company information, and photos and then style it. Options for stylization include fonts and font sizes, layout, colors, and icons. The service includes a "selfie mode" to add a photo to your signature. The interface and web design are a little unorthodox but still intuitive and straightforward.
Once you create the free email signature, you can edit it on the website for 30 days. You must download it within those 30 days to use it for free. Otherwise, you can pay a one-time fee to have it available to edit forever.
Pricing
Free version available for 30 days, one-time fee of $5 for single signature, Si.gnatu.re for business: $35 one-time fee for every 10 users.
Pros & Cons
Pros:
Simple interface with solid design options.
Large selection of fonts, text styles, and images.
Includes selfie mode to add a personal photo.
Paid plans are a one-time charge.
Cons:
Free version must be downloaded within 30 days.
Can only edit the free version for 30 days.
Must manually paste signature.
Signature Generator

Signature Generator is a completely free tool without a paid plan. As such, it's more bare-bones than some of the options on this list, but it can provide you with an email signature containing the essential information people need.
The single format lets you add details like your name, job title, company name, contact info, website URL, and avatar URL. You can also add social media links.
You must use a different email signature generator if you need to add more details or want more customization. But if you're looking for a simple, quick, and free process, Signature Generator is a viable option.
Pricing
Free forever.
Pros & Cons
Pros:
Completely free tool.
Only takes a few minutes to set up.
Simply copy & paste it into your email client.
Cons:
Only offers basic layout options.
Doesn't offer much customization.
Not suitable for business teams.
LeadFuze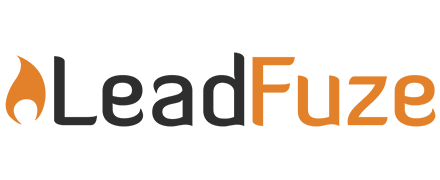 LeadFuze is a lead search engine that provides lists for sales, marketing, and recruiting, but it offers a complementary free email signature generation tool. Like other free tools, it's a little limited in what you can do but provides the essentials for a clean and informative signature.
Users can add their name, job title, company info, and contact information. It also lets you add social media links and custom fields, which not every free tool offers.
After adding that information, you can adjust the style and add a CTA. The process is quick and simple, especially for beginners.
Pricing
Free.
Pros & Cons
Pros:
Free tool that won't make you upgrade.
Simple & quick setup.
Excellent for beginners.
Cons:
Limited template options.
Few customization features.
Not suitable for teams.
What are the advantages of a Free Email Signature?
As you can see from the above list, each free email signature creator has its share of benefits and drawbacks. However, the most common advantage is that it allows professionals to create a branded email signature at no cost.
That can be a significant benefit to sole proprietors or businesses with only a few employees that need an email signature but don't have the use case to justify the business expense of a paid plan. Various free options are available, so business owners and professionals can choose the ones that best meet their needs.
Free email signature generators can provide the basic information you need to convey, such as your name, job title, company information, and contact info. Most can also provide social media links, and some include options for a CTA.
What are the disadvantages of Free Email Signature?
Most free email generators have limited features for customization. Few are suitable for teams, especially for a large number of employees.
A few free options will include an ad or branding from the company that provides the email signature generator. Determining the best free option for your business can also be difficult with so many available options.
Pros & Cons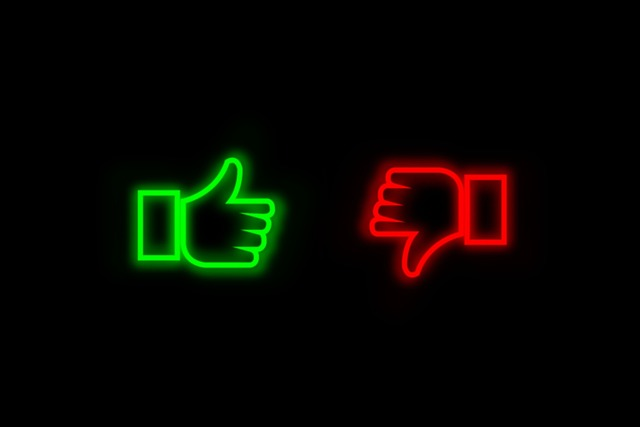 Here's a summary of the benefits and drawbacks of free email signature generators.
Pros:
Allows you to create a professional signature for email at no cost.
There are multiple options available.
Most free options include fields for the essential information you must include.
Most include options for additional information like social media or a CTA.
Compatible with the most commonly used email clients.
Cons:
Most plans only include basic features.
Limited customization options.
Usually not suitable for teams.
Might include mandatory branding for the generator company.
Can be difficult to identify the best option for your business needs.
Frequently Asked Questions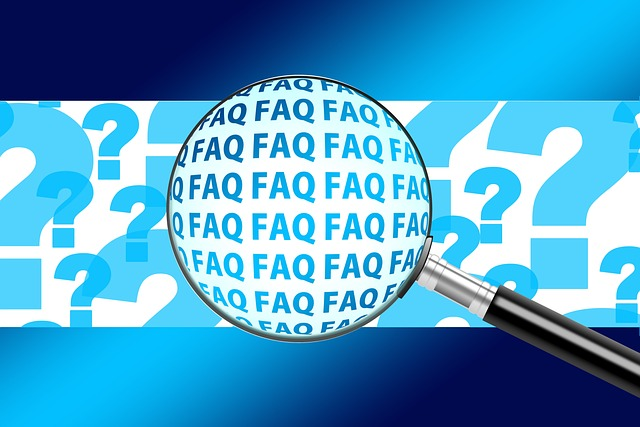 Here are the most common questions about free email signature generators.
How do I choose the Best Free Email Signature Creator for my business?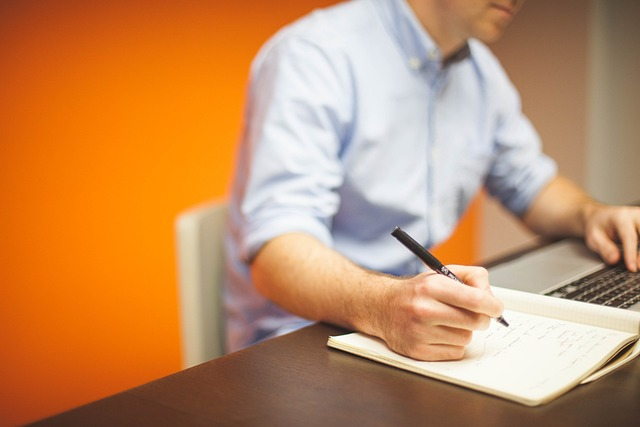 Choosing the best free email signature creator depends on your business goals and growth strategy. Each need is unique, but here are some general guidelines to help you decide.
Most Important Features
The first thing to decide is which features are most important to you. That's because no free option will include every feature you want.
Create a list of must-haves. For example, all options should include basic information like your name, contact info, company, etc. But do you need a handwritten signature, or is the standard print version okay? Do you want more control over fonts and colors or more control over images and layout? How important are custom templates?
Answering these questions ahead of time simplifies comparing your email signature editor options.
Compatibility
You want to ensure the email signature maker is compatible with your email provider. For example, if you use Gmail, you must ensure the email signature will display correctly. Always check the supported platforms before using a generator.
Scalability
A one-person business or freelancer might need only a single free email signature option. So, a service like Signature Generator might suffice.
But if you run a small business that's likely to grow, you'll need to add more employees, each with a professional email signature. You might even need different signature styles for different teams or departments.
In that case, using a scalable service like MySignature would be best.
Integrated Services
Many of the free options are from companies that provide other services. Sometimes, using the free email signature creator lets that company record your information as a sales lead.
You might want to consider if those other services are or will be valuable to your business. For example, a service like DesignHill would make sense if you need additional graphic design elements for your business website.
Using the HubSpot email signature generator will make sense if you use the all-in-one marketing platform. You could seamlessly integrate your email signature with an automated email marketing campaign for a consistent branding experience.
How big should my Email Signature be?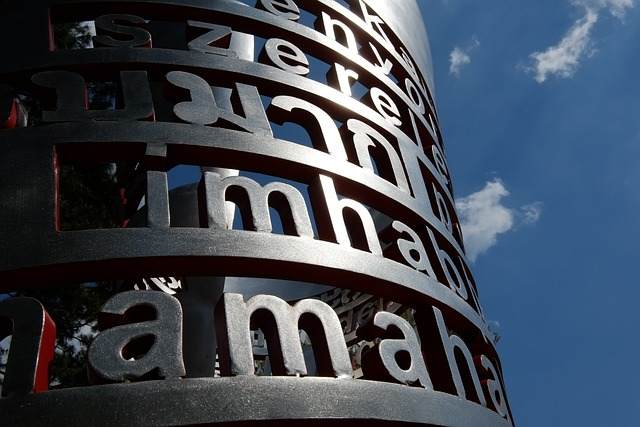 There's no set rule for who large to make your email signature. You don't want it to overtake the layout, but you also want it to be noticeable. That being said, best practices suggest the email signature should be 300 x 600 pixels.
Should I include social media links in my email signature?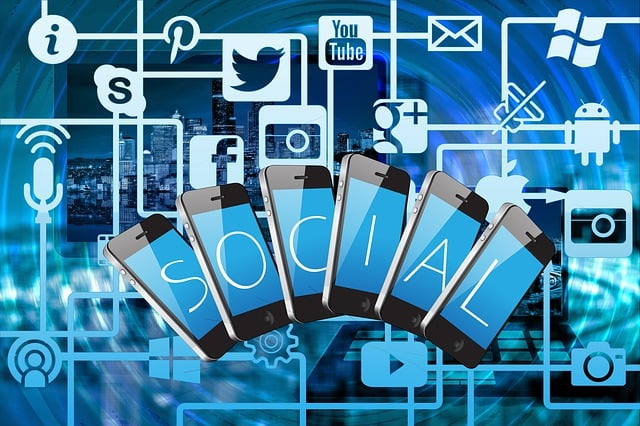 Best practices suggest including social medial links in your email signature. It's an excellent way to gain followers and encourage customers, clients, and associates to engage with your brand.
There are some do's and don'ts, however. If you represent a company, you should only link to the company's socials and avoid linking to your personal social media accounts.
Also, you might want to check with the company before linking to your LinkedIn. While it's a social medial channel for professionals, an employer might consider it a conflict of interest. Chances are the company you work for will have a LinkedIn page that you should include. Of course, if you're a CEO, freelancer, or sole proprietor, linking to your LinkedIn or social media channels can help grow your personal brand.
Does an Email Signature impact deliverability?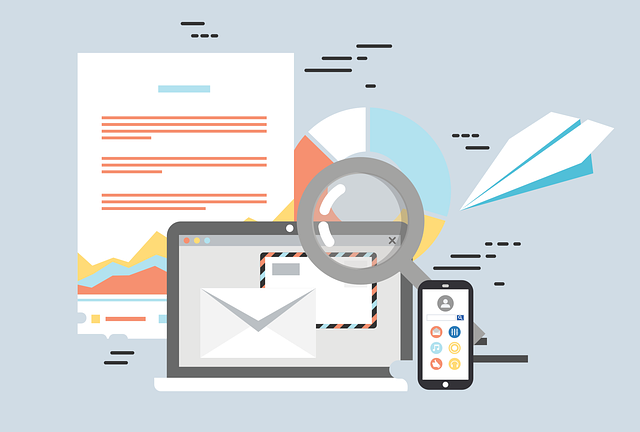 Including a branded email signature will have little direct effect on deliverability but could indirectly affect email performance. As mentioned, an email signature adds credibility and professionalism to your email.
As such, a recipient is likelier to open and engage with your emails. More positive interactions with emails sent from your domain will improve overall deliverability.
On the other hand, an email signature with clunky HTML code or oversized images could trigger a spam filter and cause a deliverability issue. But spam filters focus primarily on subject lines, domains, and email content.
Even so, it would be best to have a clean and simple email signature with appropriately sized images, consistent fonts, etc. It should be part of an overall email profile that follows best practices.
Are there financing options for paid Email Signature options?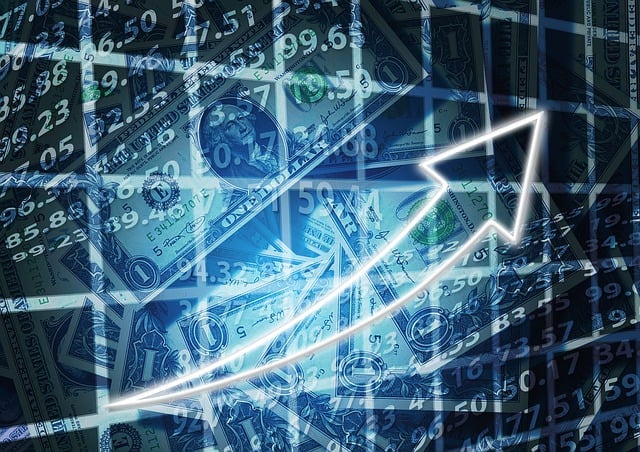 If it's time to upgrade to a paid email generator, you might need some help with funding. This is especially true if adding many team members or subscribing to an all-in-one service like HubSpot's marketing platform.
The following small business loans can help fund most business expenses:
Best Free Email Signature Generator Options – Final Thoughts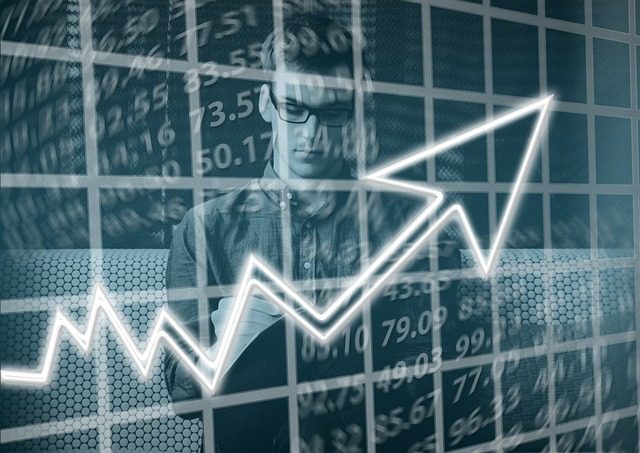 Creating a business email signature is an important communication tool. It conveys professionalism and branding and encourages recipients to engage with you and your company.
Smaller businesses and freelancers might not need all the bells and whistles of a paid email signature generation service. The above list of email signature generators provides several free options that can get the job done quickly and easily.
We also listed services that offer robust paid options if the time comes to up your email signature game or add team members. There's an option for every type of business email you might need to send.
Contact us if you have more questions on free email signature generators or to apply for a small business loan. Our loan experts can help you find the funding options to unlock your next business opportunity.