What is a Business Auto Loan?
A business auto loan is when you use business credit to purchase a new car, truck, or other vehicles for your business. Business auto loans come in various forms of financing.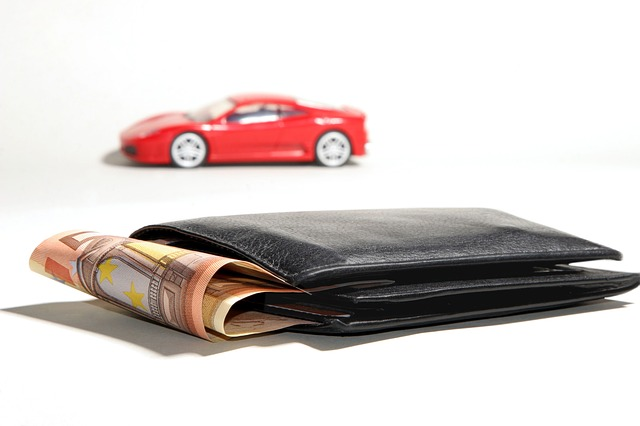 Let's look at some of the business auto loans available.
Commercial Auto Loan
A commercial auto loan is like a personal (consumer) auto loan. You get a loan to purchase the vehicle and then pay back the principal, interest, and soft costs in a fixed monthly payment for the length or term of the loan.
Commercial auto loans differ from consumer loans because:
You put the vehicle in the business's name.
You have to use the vehicle for business purposes.
Potential tax deductions are available (consult your tax expert or accountant.)
Credit approval might be based on your business credit score rather than personal credit.
Lenders will typically only look at your business credit history, revenue, and time in business. This type of loan helps protect your personal liability as lenders will use the vehicle as collateral. If your business defaults, they repossess the vehicle to cover their costs.
Equipment Loan
An equipment loan, or equipment financing, is a type of small business loan where you purchase equipment for your business and use it as collateral in the loan. The self-collateralized loan means less risk for lenders, leading to higher borrowing amounts, better interest rates, and better repayment terms.
You can use an equipment loan to purchase a wide range of business equipment, but today we're focusing on buying business vehicles. An equipment loan is advantageous when you need to acquire a fleet of vehicles.
Maybe you need a few sedans for your sales team and some delivery vans for shipping. Or perhaps you need ten new pickup trucks for your job site. Equipment loans give you more business auto loan options because they include more significant borrowing amounts.
Qualified borrowers can get the following:
Up to $5 million per piece of equipment.
Loan terms are 1-6 years.
Interest rates start at 3.5%
It typically takes 3-10 business days to fund the loan.
Potential to finance 100% of market value.
Other Small Business Loans
Outside of commercial auto loans and equipment financing, you could use several small business loans to purchase vehicles. However, other small business loans will likely have lower borrowing amounts (unless it's an SBA loan), higher annual percentage rates, and you might need to put up collateral or a personal guarantee.
Small business loans include:
Small Business Administration (SBA) Loans
How do Business Auto Loans work?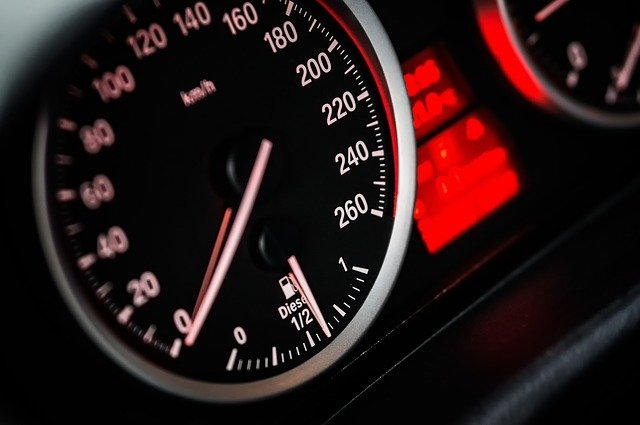 Business auto loans are like most loan types, except the funds usually go directly to the seller. Whether you're using an equipment loan or a business auto loan, the process usually goes like this:
Get the invoice from the vehicle seller, whether a dealership or a private seller.
Submit the invoice and your business info to the lender or lending marketplace to apply for a loan.
If approved, the lender pays the seller for the invoice amount.
You then pay off the loan in fixed monthly payments.
After you pay off the loan and have the title in your name, your business owns the vehicle outright. You can then continue using it for business purposes or resell it – whichever provides more value to you at the time.
In addition, you can use the equity you've built with the loan to help finance future loans. However, this is slightly more difficult than other equipment types, as vehicles tend to depreciate quickly.
Who offers Business Auto Loans?
There are many lenders and lending platforms for business vehicle loans. Each comes with varying advantages and disadvantages.
Let's look at some of the best business auto loan providers.
Commercial Banks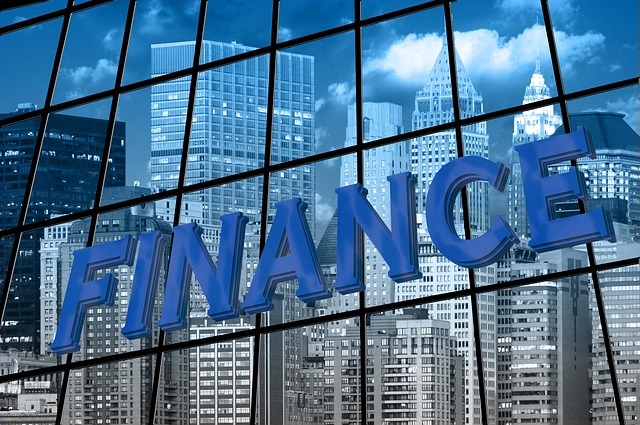 Some commercial banks have special programs for business auto loans. They typically offer the best rates, but getting credit approval is difficult.
Here are a few of the most popular commercial vehicle financing banks:
Bank of America Business Auto Advantage Loans
Minimum purchase: $10,000.
Rates start at 4.69%.
No vehicles older than 5 years or more than 75,000 miles.
A credit score of 700 or better.

In business for at least two years.
Strong annual revenue.
Capital One
Purchase amounts for $10,000+
Minimum of 2 years in business.
Up to 60-month terms.
100% financing available (no down payment).
PNC Bank
Purchase amounts up to $3 million.
Up to 72-month terms.
Minimum 3 years in business.
Ally Bank
Up to 75-month terms.
Good for financing heavy-duty trucks.
Loan rates are not advertised.
Alternative Lenders
Alternative online lenders and alternative lending marketplaces (like United Capital Source) offer competitive rates and fast funding. Working with an alternative lender or online lending platform is a good option for businesses that may not qualify for commercial bank auto loans or need quick approval and funding.
Examples of alternative lenders include:
Crest Capital
No vehicle restrictions.
Funding up to $1 million.
Good for specialty vehicles, such as limos.
Same-day funding for commercial trucks.
At least 1 year in business.
A credit score of 620 or better
At least $100,000 in annual revenue.
How to use an Equipment Loan for Business Auto Financing?
As we discussed above, you can use an equipment loan to acquire a wide range of business equipment, including vehicles. With funding up to $5 million per piece of equipment, equipment loans are advantageous when purchasing a fleet of vehicles. Equipment loans for business auto financing include, but are not limited to:
Standard cars.
Vans and light cargo trucks.
Light to heavy-duty work trucks.
Buses and motorcades.
Work trucks (towing, flatbeds, garbage trucks, etc.)
Commercial trucks.
Equipment Loan Qualifications
To qualify for an equipment loan through United Capital Source, you need the following:
Minimum credit score: 600.
Time in business: 1 year.
Annual revenue: $250,000.
How to apply for a Business Equipment Loan to buy Auto Vehicles:
Follow these steps to apply for an equipment loan with United Capital Source.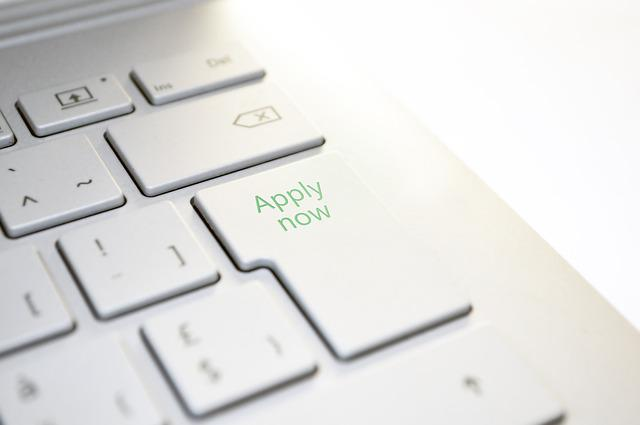 Step 1: Make sure the vehicle or fleet of vehicles is the right purchase for your business.
You want to make sure your business vehicle is worth the cost of the loan. Can it handle your mileage and usage requirements? What is the projected resale value at the end of the loan term?
Step 2: Gather your documentation.
When applying for a business auto loan, you need to provide the following:
Driver's license.
The invoice for the business vehicle or fleet.
Voided check from your business checking account.
Bank statements from the past three months.
Financial statements.
Step 3: Complete the application.
You can apply directly through our one-page application in a matter of minutes or reach out to one of our loan experts to guide you through the process.
Step 4: Speak to a representative.
After we receive your application, a senior account executive will reach out to you. The account executive will discuss your business needs and focus on your business auto loan and equipment loan offers. We offer complete transparency, and there are no hidden fees or surprises.
You'll get a complete breakdown of loan amounts, terms, and interest rates. Once you have all the information, you can see which options make the most sense for your equipment auto loan.
Step 5: Get approved.
Your loan goes through when your application meets underwriting requirements and gets credit approval. Next, the funds go directly to the vehicle seller to pay the invoice amount. We can help you set up automatic payments, or you can arrange to pay by check or electronic payment.
Frequently Asked Questions
Our loan experts get asked about business auto loans a lot. Here are the answers to some of the most common questions we get.
What are the other costs of Business Auto Loans?
If you're asking this question, you're on the right track to planning and budgeting your business auto loan.
Aside from the principal, interest rates, and fees, these are the other budgeting considerations with business auto loans:
Annual Registration
You need to register your vehicle. Depending on your state, you either need to register every year, or some states offer multi-year registration. Either way, you must determine the cost and plan for that expense.
Insurance
You're legally required to carry insurance for your vehicle(s). In most cases, financed vehicles need full tort insurance, which can be expensive. Some insurance companies have special pricing for business vehicles. Shop around for the best rate before committing to an insurance policy.
Some auto financing companies offer insurance policies as well. In addition, you might save some money paying off the 6- or 12-month insurance premium rather than monthly payments.
Sales Tax
Depending on the loan and lender, the sales tax could get bundled into the loan amount. Other lenders will require you to pay the sales tax upfront, which could get quite expensive if you're buying a fleet of business vehicles. Be sure to include sales tax in your budgeting plan.
Fortunately, there are ways you can save on your business tax by utilizing depreciation deductions.
Lender or Dealer Fees
Closing costs, lot fees, and inventory fees are all different soft costs that could pile up with your auto loan. Hopefully, you're lucky enough to work with a dealership, private seller, or commercial fleet provider that is upfront and honest about their fees. Some dealerships will try to get creative and sneaky regarding unnecessary upcharges. Keep an eye out for tacked-on fees that don't make sense when you get your invoice or final pricing.
Similarly, partnering with a transparent and honest lender or lending marketplace would be best. You should expect some lender fees, but no one wants to get surprised with extra charges at the very end of closing a business auto loan.
Fuel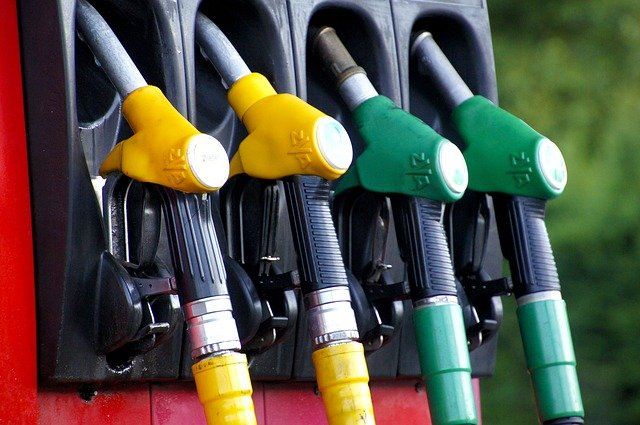 Fuel is one of the highest ongoing costs for your business or specialty vehicle. Gas and diesel prices are in constant flux. If gas prices are a primary budgetary concern, consider purchasing more fuel-efficient vehicles for your business.
Maintenance
When you add a vehicle or fleet to your business, you need it to work reliably. There are regular maintenance costs, such as oil changes, inspections, and tune-ups. Then there are the unexpected costs, such as when a part breaks or the vehicle gets damaged. The costs for maintenance can run high, especially if the vehicle(s) goes through a lot of wear and tear.
Are there Business Auto Loan options for bad credit?
Because a business auto loan uses the vehicle as collateral, lenders can take on a bit more risk when evaluating borrowers with bad credit. While you may be able to get a business loan with bad credit, interest rates and fees may be higher to compensate for the added risk associated with poor credit.
Is Business Auto Leasing or Financing better?
Both leasing and financing your subsequent vehicle acquisition are viable options. Since cars tend to depreciate quickly, a lease might be a better option. Business vans and work trucks tend to hold up longer as they were built to handle commercial use.
With business auto leases, you can usually get a lower monthly payment and replace the vehicle more easily. They're typically easier to qualify for, so it could be an option if you don't have the best business credit. On the other hand, you don't own the vehicle, and the lease cost could end up being more than the financing costs.
When you get a business car loan, you own the asset at the end of the loan term. However, you will likely have a higher payment and be responsible for maintenance and repairs that are not covered under warranty.
When weighing your options, look at the projected resale value of the vehicle or vehicles in question. What is their residual value when the loan ends? Will they still be viable for your business purposes? Answers to these questions will help you decide between financing and leasing.
Here are some financing and leasing pros & cons for you to consider.
Finance Pros & Cons
Pros:
Cons:
Harder to qualify for than a lease.
You may need a down payment.
The owner is responsible for all maintenance.
More challenging to upgrade to newer commercial vehicles.
Lease Pros & Cons
Pros:
Lower monthly payments.
Shorter commitment.
Able to upgrade to new vehicles quicker.
Easier to get with bad credit.
Depending on the lease and lender, you might be able to purchase the vehicles at fair market value at the end of the lease.
Cons:
End up paying more over time.
Operational costs are part of the lease, making monthly payments more expensive.
You don't own the vehicle(s).
Business Auto Loan – Final Thoughts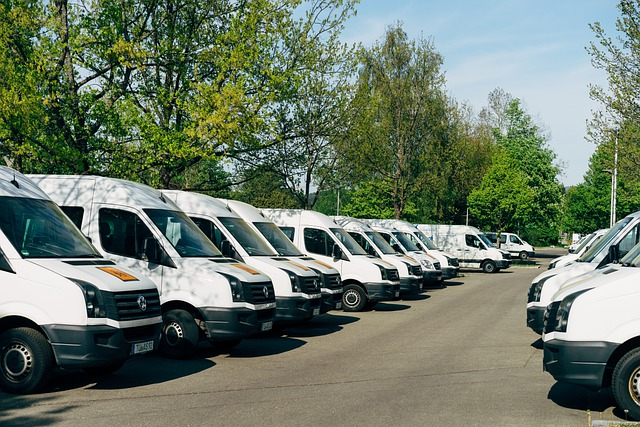 When it comes time to add new vehicles for your business, you must weigh your options carefully for the best financial outcome. New and used vehicles are expensive, with considerable ongoing insurance, fuel, and maintenance costs. You want to make sure you're getting business value out of your vehicle or fleet without running the risk of overpaying.
While you can't predict every cost associated with the new vehicle(s), you should be able to calculate the total cost of the business auto lease or financing. Whether you decide to lease or take out a business auto loan, you have to look out for any hidden or extra charges and costs from the seller. You also want to ensure the financing company or leasing agency you work with is upfront about their fees and rates.
At United Capital Source, our loan experts give you complete transparency and let you know every cost of the business auto loan before you sign the dotted line. Reach out today to see your options for using an equipment loan to upgrade your business fleet.