What are Cannabis Business Loans?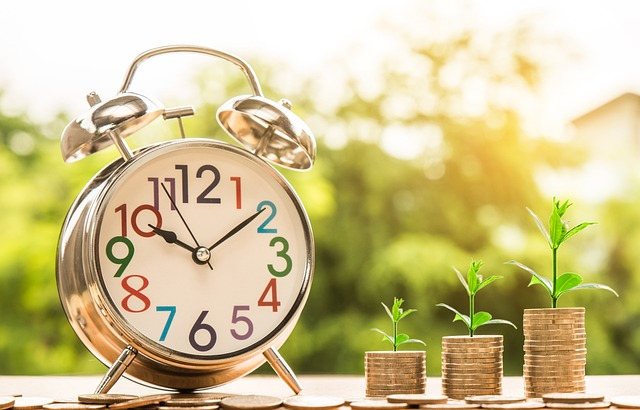 The cannabis industry is expanding rapidly due to the recent increase in recreational and medical marijuana legalization. So far, 21 states have fully legalized marijuana, while an additional 18 states have legal medical marijuana.
As a result, the industry is experiencing a boom, and more businesses are opening up to accommodate the growing demand. Cannabis businesses include everything from growing facilities to dispensaries to ancillary companies that support the entire cannabis supply chain.
Most businesses require financing at some point, regardless of industry. And since the legal market is so new, many cannabis entrepreneurs often need working capital loans to get operations running smoothly.
A wide range of small business loans are available across industries, but the cannabis industry is unique and requires equally unique loan structures. Most cannabis companies seeking financing must rely on alternative business loans.
Why are business loans difficult for the Cannabis Industry?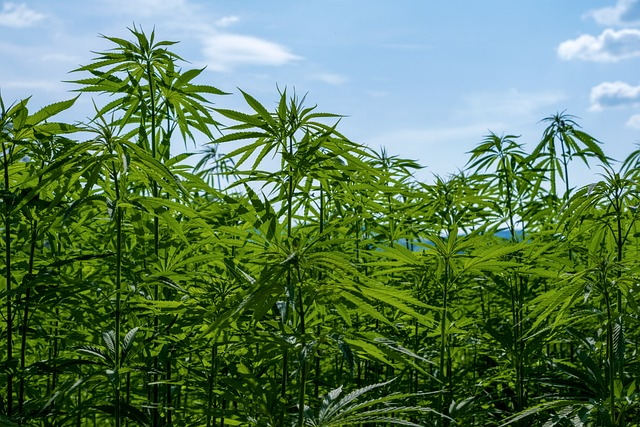 Despite the increasing legal and social acceptance of cannabis, it remains illegal on the federal level. Traditional lenders like banks and credit unions remain hesitant about lending to businesses in a murky legal landscape.
While several alternative lenders offer cannabis funding, many don't. Most alternative lenders avoid lending to precarious businesses like cannabis, adult entertainment, speculation, gambling, and firearms.
What alternative loans are available for Cannabis Businesses?
Alternative financing for the cannabis industry comes in various shapes and sizes and depends on your needs. Most of the available programs are various forms of debt financing.
Here are some cannabis loan options that could help you support your cannabis company.
Equipment Financing
Amounts: Up to $5 million per piece of equipment.
Factor rates: Starting at 3.5%
Term: 1-10 years.
Funding time: 3-10 business days.
Equipment financing allows you to acquire expensive business equipment on credit. For example, a dispensary might need expensive storage facilities that include climate control, display cases, label printers, point-of-sale, computers, and more.
Business Line of Credit
Amounts: $1k – $1 million.
Factor rates: Starting at 1% p/mo.
Term: Up to 36 months.
Funding time: 1-3 business days.
A business line of credit provides a credit limit from which you can draw funds as needed. Once approved, it's essentially funding on-demand.
You only pay interest on what you draw. As you repay the amount you drew, your credit limit replenishes. This is a revolving line of credit and operates like a credit card.
Business lines of credit are excellent for seasonal businesses, ongoing projects, and covering unexpected costs. It's a good idea to open a line of credit before you need financing so it's available when needed.
Merchant Cash Advance
Amounts: $1k – $1 million.
Factor rates: Starting at 1%-6% p/mo.
Term: 3-24 months.
Funding time: 1-2 business days.
Merchant cash advances (MCAs) are one of the most accessible business funding products available. It provides a large sum of cash up front, which you repay with a percentage of your future sales.
For example, a cannabis dispensary might need extra working capital to hire more staff or make improvements. You receive an MCA to fund those initiatives and repay the advance from your dispensary sales.
MCAs are technically a transaction where the funder purchases a percentage of future receivables at a discount by providing an advance. That means it's not subject to some of the restrictions governing true loans.
Invoice Factoring
Amounts: $10k – $10 million.
Factor rates: Starting at 1% p/mo.
Term: Up to 24 months.
Funding time: 1-2 weeks.
Invoice factoring allows businesses that sell on credit to convert unpaid invoices into immediate working capital. For example, if you run a cannabis wholesale business, you might sell on credit to dispensaries. You deliver the product, issue an invoice, and wait to collect payment.
But what happens if you need the money before the invoice's due date? With invoice factoring, you essentially sell, or "factor," the invoice to a funder that supplies you with an advance based on the invoice value. This is called an advance rate, and most range from 75%-95%.
After receiving your advance, the factoring company owns the debt and collects payment from your customers. Once the customer pays the invoice, the factoring company releases the remaining amount minus its fees.
Business Term Loans
Amounts: $10k – $5 million.
Factor rates: Starting at 1%-4% p/mo.
Term: 3 months – 5 years.
Funding time: 1-3 business days.
A business term loan is the type of financing that most people think of when they hear "business loan." It follows a traditional loan structure where the business receives a large loan disbursement, repaid plus interest and fees in fixed monthly payments.
Cannabis companies can use a term loan for most business needs. You can use it as working capital to support operations, purchase equipment, make significant investments, acquire another business, or refinance debt. Companies can sometimes get commercial real estate loans as term loans. Your purchasing power depends on your qualifications.
How do you qualify for Cannabis Business Loans?
The qualifications largely depend on which loan you apply for. Lenders look at your credit history, revenue, and time in business.
Here are the qualifications by loan type.
Equipment Financing:
Credit score: 600+.
Time in business: 1 year+.
Annual revenue: $250k+.
Business Line of Credit:
Credit score: 575+.
Time in business: 1 year+.
Annual revenue: $75k+.
Merchant Cash Advance:
Credit score: 550+.
Time in business: 4 months+.
Annual revenue: $120k+.
Invoice Factoring:
Credit score: 550+.
Time in business: 1 year+.
Annual revenue: $250k+.
Business Term Loans:
Credit score: 550+.
Time in business: 6 moths+.
Annual revenue: $75k+.
How to apply for a Cannabis Business Loan:
Follow these steps to apply for alternative business lending for your cannabis company.
Step 1: Consider Your Needs
Before you begin the application process, take some time to make sure this is the right product for your individual needs. Will you be able to use the capital for your desired purpose? Is the repayment structure conducive to your cash flow? Do you know exactly how much funding to request?
Answering these questions ahead of time will make the rest of this process much smoother.
Step 2: Gather Your Documents
Documentation requirements vary depending on the loan you're requesting. For example, invoice financing will require your A/R and A/P aging reports. A merchant cash advance requires bank statements showing all transactions.
Regardless of the loan, expect to provide these essential documents during the application:
Driver's license.
Voided business check.
Bank statements from the past three months.
Financial statements.
Step 3: Fill Out the Application
You can begin the application process by calling us or filling out our one-page online application. Either way, you'll be asked to supply the information from the previous section along with your desired loan amount.
Step 4: Speak to Representative
Once you apply, a representative will contact you to explain the repayment terms, interest rates, and terms you qualify for. This will ensure that there are no surprises or hidden fees during repayment.
Step 5: Receive Approval
If approved, funds should appear in your bank account in 1-10 business days, depending on your loan type.
What are the advantages of Cannabis Business Loans?
The primary advantage of a cannabis business loan is that you can get funding to help launch, support or grow your business. Alternative business loans also offer convenient online applications with a quick turnaround on decisions and fast funding.
Most alternative lenders that fund canna-businesses also offer a variety of business loans. Depending on the loan type and qualifications, you could potentially get up to $5 million in funding.
While few alternative lenders work with the cannabis industry, you know you'll have a partner committed to your success when you find one. Lenders that fund the marijuana industry also take a risk, but like you, are willing to bet that risk pays off in this growth industry.
What are the disadvantages of Cannabis Business Loans?
Alternative lending offers many benefits over traditional financing, but the tradeoff is the cost. These loan structures can be expensive, especially funding options like merchant cash advances.
All debt financing carries inherent risk. Then there are the added risks of the cannabis industry due to its legal nature. While there are lenders that offer cannabis funding (and marketplaces that help you find them), you're options are more limited.
Pros & Cons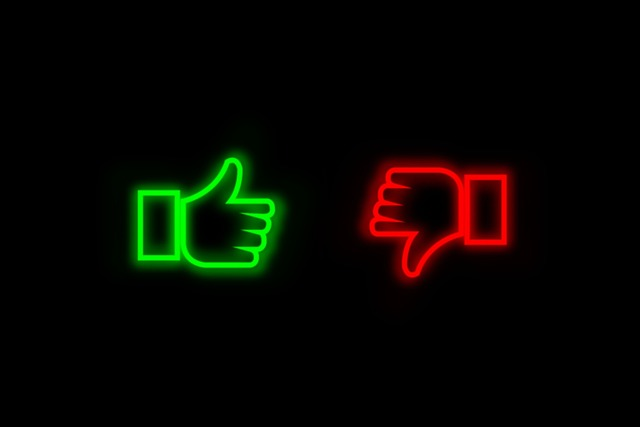 Pros:
Provides funding for cannabis companies.
Quick and easy loan applications.
Fast turnaround on approval and funding.
Several alternative loan types are available.
Could get up to $5 million in financing for your canna-business.
Cons:
Traditional business financing is not available.
Alternative financing can be more costly than conventional financing.
Debt financing adds to your cannabis company's risks and liabilities.
Fewer lending options, even among alternative lenders.
Frequently Asked Questions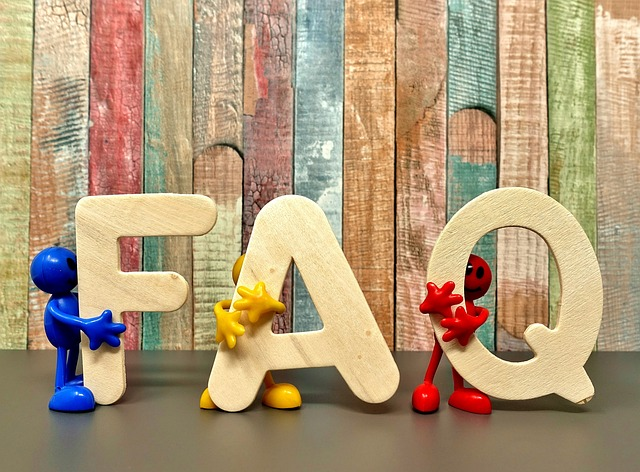 Here are the most common questions about cannabis financing.
What types of Cannabis Businesses can get financing?
Alternative business loans are available for most companies in the marijuana industry. Examples include:
Medical & recreational dispensaries.
Growing facilities.
Cultivation facilities.
CBD producers.
Edibles manufacturers.
Delivery companies.
And more!
Can Cannabis companies get bank loans?
No, commercial banks do not currently offer business loans to cannabis-related companies. It's also difficult to open a business bank account as a cannabis company. Since marijuana is still illegal federally, banks cannot get involved in cannabis lending.
Does the SBA finance Cannabis Loans?
No, the SBA excludes all businesses with direct or indirect products used in the marijuana industry or for marijuana consumption. SBA loans are considered the gold standard of small business financing but are currently unavailable to this market segment.
It's unclear if the SBA would change its policy if marijuana were legalized on the federal level. It would still be a controlled substance with heavy regulations, so the SBA still might prohibit cannabis companies. We will update this section if there are any changes.
Cannabis Business Loans – Final Thoughts

The cannabis industry has some uphill challenges, but the potential for growth and profit is significant. One area where cannabis businesses need help is financing options since traditional and most alternative lenders don't service the market.
However, that doesn't mean you're without options. Some online lenders and marketplaces understand the industry and how to provide cannabis business financing. You can apply for various working capital loans from a cannabis lender to help support your legal marijuana business.
Contact us if you have more questions about cannabis business funding or to apply for a small business loan. Our account executives understand the industry and can help you find the best funding options for your cannabis-related business.