What is a Business Expansion Loan?
A small business expansion loan is financing specifically designed to fund growth opportunities. There are many ways to expand or grow a business, and many small business loans to finance them.
Choosing the right loan largely depends on how you plan to expand your business. Businesses expand to increase revenue streams, but there are multiple ways to accomplish that.
Let's look at some expansion strategies that small business owners use.
New Products or Services
When a market opportunity arises, you could try expanding your business's products or services. Whether developing new products or purchasing them from a supplier, you'll need capital to get the new lines up and running.
Hiring More Staff
When your business is taking off, you'll often need more staff to help out. However, the hiring and onboarding process often requires significant upfront capital.
New Locations
Many growth opportunities involve expanding into a new area, whether opening another store or moving your business to a more profitable region. Expanding to a new location could also mean adding properties that support your business, such as a warehouse or a new parking lot.
Renovating a Current Location
Another common expansion need is upgrading your current location. You can add to your existing building for more space or upgrade your signage and branding. Some businesses need upgrades to machinery or equipment to help the company grow.
New Markets
Business growth can mean expanding into new markets, such as crossover with another industry or taking your physical store and adding an eCommerce option. Expanding your business into a new market helps grow your customer base.
Business Acquisition
At times, business expansion could mean buying another existing business. Examples include buying a supplier to streamline your production cycle, buying out a competitor to grow your market share, or buying an ancillary business that supports your company.
What options are available for Business Expansion Loans?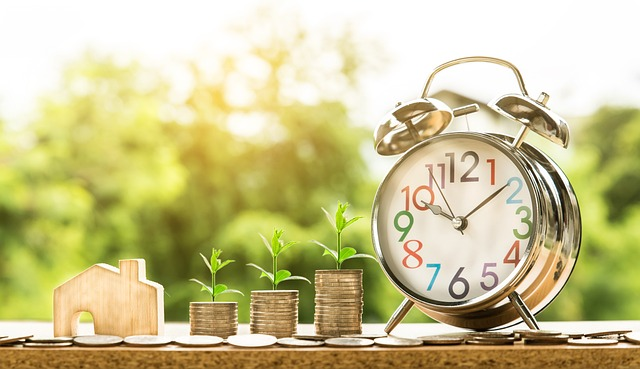 Business owners have many options for business expansion loans. Here are some of the best ways to expand your business.
Term Loans
Term loans are the most common form of business financing. Your business receives a large sum upfront, which it then repays, plus interest and fees, in fixed payments.
Businesses can use term loan proceeds for various purposes, including working capital, purchasing commercial real estate or equipment, expanding locations, acquiring another company, or refinancing business debt.
A term loan through United Capital Source offers the following ranges:
Amount: $10k – $5 million.
Rates: Start at 8%.
Term: 3 months – 10 years.
Speed: 1-3 business days.
SBA Loan Programs
The US Small Business Administration oversees the coveted SBA loan program. Small business owners still apply to a lender, but the SBA partially guarantees up to 85% of the loans. The partial guarantee provides security for the lender, which can then offer higher borrowing amounts at low interest rates and extended repayment terms.
The most significant drawbacks to SBA loans are the stringent qualification requirements and lengthy application and funding times. The SBA loan program offers:
Amount: Up to $5 million.
Rates: 2% – Prime + 4.75%.
Term: Up to 10 years or 25 years for commercial real estate.
Speed: 3-5 weeks.
Business Line of Credit
A business line of credit provides an available credit limit from which you can draw funds as needed. You then only repay what you borrowed plus interest and fees. Most lines of credit are revolving, meaning your credit limit replenishes when you repay.
You can use a line of credit for ongoing or unexpected expansion costs. Business credit lines through United Capital Source have the following features:
Amount: $1k – $450k.
Rates: starting at 8%.
Term: up to 18 months.
Speed: 1-3 business days.
Equipment Financing
An equipment loan is like a term loan, except it's specifically for purchasing business equipment. You can use the loan to buy most equipment, from commercial kitchen appliances to construction equipment to computers and office furniture.
The equipment you're financing becomes the collateral for the loan. If you default, the lender claims the equipment to cover its loss. This is known as a self-collateralizing loan. You might be familiar with other self-collateralized loans, such as mortgages or car loans.
Equipment loans through United Capital source offer the following:
Amount: Up to $5 million per piece of equipment.
Factor rates: Starting at 3.5 %.
Term: 1-6 years.
Speed: 3-10 business days.
Invoice Factoring
Receivables factoring allows you to turn unpaid invoices into immediate working capital. The process requires working with a third-party financial institution called a factoring company.
Invoice factoring could be a good option if you want to convert outstanding invoices into immediate working capital for business expansion. Invoice factoring through UCS offers:
Funding amount: $10k – $10 million.
Factor rates: starting at 1% p/mo.
Term: Up to 24 months.
Speed: 1-2 weeks.
Merchant Cash Advance
With a merchant cash advance (MCA), borrowers receive a large sum of cash upfront, which is then repaid from a percentage of daily debit and credit card sales. A merchant cash advance from United Capital Source offers:
Funding amount: $5k – $1 million.
Factor rates: starting at 1.09.
Term: 3-18 months.
Speed: 1-2 business days.
Who offers Business Expansions Loans?
There are two main options for applying for a business loan.
Traditional Lenders
Traditional lenders include commercial banks and credit unions. Most traditional banks still use a manual process that requires a lot of documentation and takes a long time to approve and fund.
Bank loans have high qualification requirements and low approval rates. However, if you qualify and can wait for funding, you'll typically get higher borrowing amounts at lower interest rates.
Online Lenders
Also known as alternative or fintech lenders, online lenders include non-bank lending institutions. Online lenders offer streamlined applications with low approval requirements.
You also get a greater diversity of loan options. Online lenders include both direct lenders and lending marketplaces. The only drawback is that loans from online lenders typically have higher interest rates and sometimes offer lower borrowing amounts.
How can I qualify for Business Expansion Loans?
Each lender and business loan carries different qualification requirements. Here's what you need to qualify for alternative business loans through United Capital source.
Business Term Loans:
Credit score: 550+.
Annual revenue: $75k+.
Time in business: 6+ months.
SBA Loans:
Credit score: 650+.
Annual revenue: $360k+.
Time in business: 2+ years.
Business Lines of Credit:
Credit score: 550+.
Annual revenue: $75k+.
Time in business: 6+ months.
Equipment Financing:
Credit score: 600+.
Annual revenue: $250k+.
Time in business: 1+ years.
Invoice Factoring:
Credit score: 550+.
Annual revenue: $255k+.
Time in business: 1 year.
Merchant Cash Advance:
Credit score: 550+.
Annual revenue: $120k+.
Time in business: 4+ months.
How to apply for a Business Expansion Loan:
Follow these steps to apply for a loan to expand your business.
Step 1: Consider Your Needs
Before you begin the application process, take some time to make sure this is the right product for your individual needs. Will you be able to use the capital for your desired expansion goals? Do you know exactly how much funding to request?
Answering these questions ahead of time will make the rest of this process much smoother.
Step 2: Gather Your Documents
Documentation requirements vary depending on the loan you're requesting. For example, invoice financing will require your A/R and A/P aging reports. A merchant cash advance requires bank statements showing card payments.
Regardless of the loan, expect to provide these basic documents during the application:
Driver's license.
Voided business check.
Bank statements from the past three months.
Step 3: Fill Out the Application
You can begin the application process by calling us or filling out our one-page online application. Either way, you'll be asked to supply the information from the previous section along with your desired loan amount.
Step 4: Speak to Representative
Once you apply, a representative will reach out to you to explain the repayment terms, interest rates, and terms you qualify for. This will ensure that there are no surprises or hidden fees during repayment.
Step 5: Receive Approval
If approved, funds should appear in your bank account in 1-10 business days, depending on your loan type.
What are the advantages of Business Expansion Loans?
The primary benefit of a small business loan is that it provides the necessary funds to grow your company. The influx of capital makes it possible to realize your goals.
Another advantage to business expansion loans is that you have various options. There is a loan package available to finance most expansion activities.
Since online lenders offer business expansion loans, you can get financing even if you don't meet the high qualifications that banks require. Some loans, like merchant cash advances and invoice factoring, accept business owners with bad credit scores.
Most small business loans allow you to use the funds for multiple purposes. It could be possible to fund more than one expansion activity simultaneously, such as hiring more staff and increasing inventory.
What are the disadvantages of Business Expansion Loans?
All financing incurs costs, and programs designed for low-credit borrowers tend to have higher interest rates and fees. As a small business owner, you must determine if the business goals and projected revenue increase justify the cost of financing.
Lower-cost loans or those with higher borrowing amounts will require good credit, high annual revenue, and at least two years in business. The lowest-cost options, SBA loans, have the highest qualification requirements.
The diversity of available loans is a double-edged sword: you have many options, but choosing the right one for your goals can be difficult. Taking on an expansion loan at the wrong time could also put your business in a cash flow bind.
Some business expansion loans require collateral or a down payment. Most of them require a personal guarantee, which means you are personally responsible for repaying the loan.
Expansion Loan pros & cons
Here is a quick summary of the benefits and drawbacks of using a loan to expand your business.
Pros:
Provides funding for your business expansion goals.
There are a variety of loan options.
Online lenders typically have lower qualification requirements than banks.
Some expansion loans are designed for borrowers with bad credit.
You can use working capital loans to finance multiple expansion activities simultaneously.
Cons:
Low-cost loans with high borrowing amounts require excellent credit.
Some loans, like merchant cash advances, carry high rates and fees.
Can be difficult to determine the best loan option for your goals.
You must ensure it's the right time for business expansion.
Some loans require collateral, a down payment, or a personal guarantee.
Frequently Asked Questions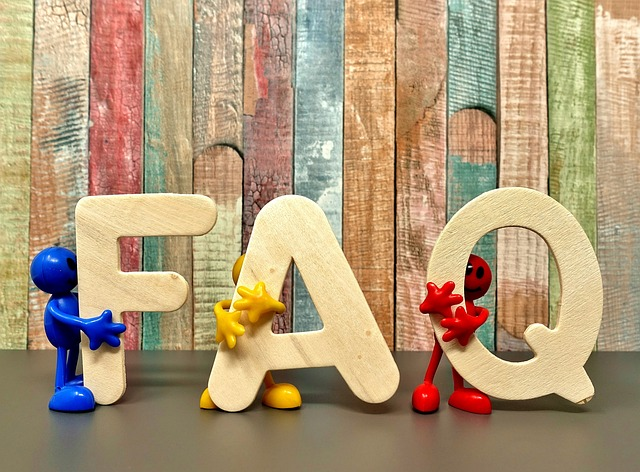 Here are the most common questions about business expansion loans.
Can I get a loan to expand my business with bad credit?
It may be possible to get a bad credit business loan for expansion. However, you should know that bad credit loans typically carry higher interest rates and fees. One way to think of bad credit loans is as a form of bridge financing until you can qualify for lower-cost options.
How can I prepare for a Business Expansion Loan?
Before applying for a business loan, you should check your cash flow and credit. Lenders will look at your personal credit score as well as your business credit scores. Ensure you know both.
Lenders also examine your cash flow to determine your ability to repay. If your intended expansion loan will increase revenue and cash flow, provide a realistic business plan showcasing those projections.
Business Expansion Loan – Final Thoughts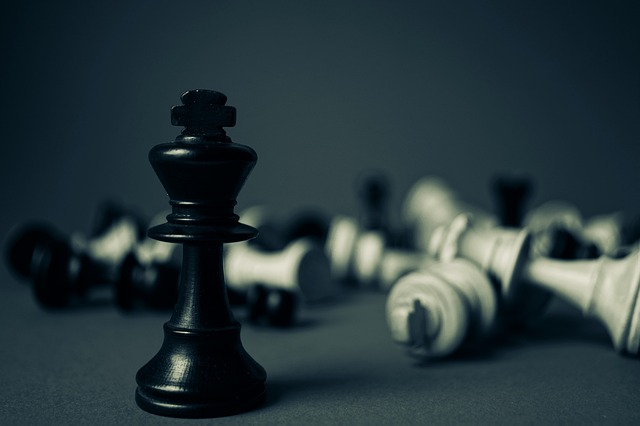 Businesses can expand in various ways, but the primary goal remains to increase revenue streams. When considering an expansion loan, you should ensure that the expansion activities will support the cash flow to repay the loan.
You should also choose a loan that will provide you with the necessary funds to achieve your expansion goals. There are many loan options, so this part of the process requires some research. However, with the proper planning and timing, you can grow your business, revenue, and profit with an expansion loan.
Contact us if you have more questions or are ready to apply for an expansion loan. Our loan executives can help you find the best loan package for your expansion goals.