How Does an Equipment Financing Loan Work?
You should know that you have many options for equipment financing. One of them is to apply for an equipment financing loan. You can borrow a specific amount of money from a financing company to buy equipment with this type of loan. 
Once you pay off the loan, you will now be the equipment owner. It is easy to qualify for heavy equipment and other equipment loan types because the equipment will be used as collateral. 
How To Secure Equipment Financing for Construction Equipment?
Step 1: Compare business lenders that can provide you with equipment loans.
Step 2: Get your paperwork in order (equipment invoices, bank statements, credit reports, etc. )
Step 3: Start your equipment loan application with the lender you've selected.
Step 4: Once approved, you should review the loan documents carefully and sign.
Step 5: Once funded, the equipment can be purchased, and repayment will begin.
Is Equipment Financing Suitable for Your Construction Business? 
Fortunately, there are many equipment financing providers on the market. Nevertheless, it would help if you were careful in choosing the best one for your business needs. It would be best if you also considered the following factors for your equipment financing loan to make sure the cost of the equipment and its ancillary costs are a good investment: 
The type of equipment you need

Your standard project length

Insurance costs

Fuel costs

Replacement cost

Repair and maintenance costs

Lease or loan payments and fees

Operator cost and hours

Spare and replacement parts

Depreciation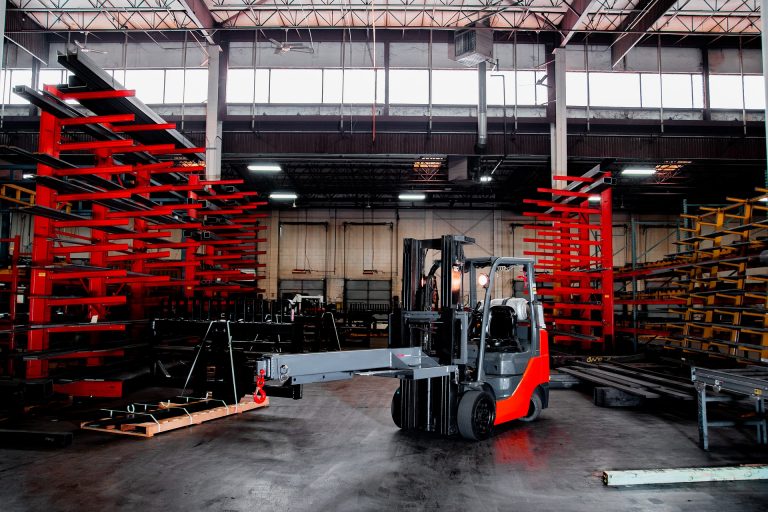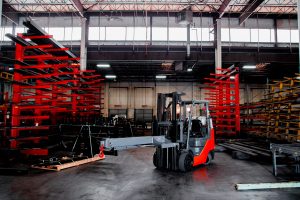 What Are Some Alternatives To Equipment Financing Loans?
Lease Equipment 
An equipment lease is another method to finance construction equipment for your small business. It is beneficial to lower the upfront cost. Usually, leases don't need a hefty upfront down payment. Instead, you can make regular payments for the equipment for the lease period. Most leasing providers can require monthly payments, but it can depend on your lease agreement. 
After your lease, you will return the equipment to the leasing company. Depending on your lease contract, you can renew the lease, upgrade the equipment on a new lease or buy the equipment.  
Rent Equipment
Rentals for equipment can work like leases. However, rentals can cover a shorter period compared to a lease. If you need specific equipment for a short time for your business operations, it is a good idea to rent the equipment.  
Why Should You Opt for an Equipment Financing Loan? 
If you want to grow your small business, you need quality equipment for your business operations. Specific niches also require frequent equipment upgrades to stay current with compliance and industry trends. However, if you don't have enough capital to use in the budget, you can't get the best equipment. Fortunately, you can opt for an equipment financing loan. 
With an equipment financing loan, you can acquire capital to buy the equipment you need for your business projects. More importantly, you can purchase the equipment without that big one-time blow to cash flow. 
What Can Equipment Financing Be Used For? 
Here are just a few examples of what equipment financing can help your business buy:
IT equipment, software, and servers

Construction equipment
Trucks and other business vehicles

 
What Are Some Advantages of Equipment Financing Loans?
Equipment financing loans can offer many benefits for your small business. The following are the reasons why you should consider an equipment financing loan.  
Flexible terms 
The equipment financing loan has more flexible requirements than traditional business loans. 
Fast funding 
You can acquire capital quickly if you have an essential business equipment purchase. It can also lead to rapid business growth and revenue increase.  
Enhanced credit
You can positively impact your credit scores by making payments on time.  
Resources for equipment financing loans
:
Banks
You can directly apply for a conventional business loan through a bank. It may be a lengthy procedure, but it is ideal for many small business owners because of the terms they receive.  
Small Business Administration
If you have a good credit score, you can apply for an SBA loan for your equipment needs. The Small Business Administration offers a microloan program for smaller equipment costs and the 7a program for more significant loan amounts.
Online lenders
If you want fast funding with fewer qualifying criteria, you can prefer online lenders to get an equipment financing loan. You can quickly find and choose a reliable equipment financing provider that suits the needs of your small business.  
In Conclusion
Getting a small business loan is good if you're a small business owner who regularly needs quality equipment. With the right equipment financing relationship, you can grow your business and increase revenue.