What are Commercial Truck Loans?
Commercial truck loans are similar to other types of loans, except they are specifically for commercial trucks. Owner-operators and small businesses use commercial truck loans to acquire commercial vehicles on credit. There are several options for commercial and semi-truck financing.
The following loan types are potential options for purchasing your next commercial truck.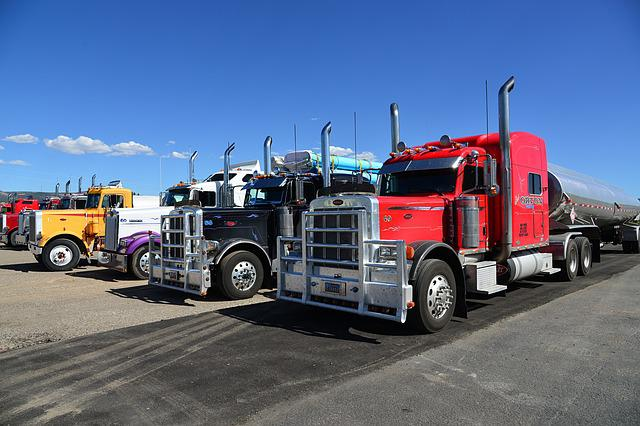 Equipment Loans
Equipment loans are the most common form of commercial truck loans. With an equipment finance strategy, the truck acts as collateral. If you default on the loan, the lender repossesses the truck.
Using the truck as collateral lowers the risk for the lender. Reducing the risk means you can usually borrow a higher amount with longer terms and reasonable interest rates. Most trucking business owners use an equipment loan because they typically offer the most advantages.
Since the collateral is built into the loan, you usually won't have to add any additional collateral or business assets. Some semi-truck loans will require a down payment, and others won't. The equipment loan will cover 100% of the fair market value in many cases, but it depends on the lender, your financial strength, and the total amount you're borrowing.
Here are some key facts to know about using this loan type for your commercial truck financing:
Up to $5 million per piece of equipment.
Loan terms are between 1-6 years.
Interest rates start at 3.5%
Funded in 3-10 business days.
Other Small Business Loans
In addition to using an equipment loan for commercial truck financing, you can use several small business loan types to purchase commercial trucks. The advantage of other small business loans is that you can use the funds for more than just buying the truck, and most can cover a wide range of business expenses. The downside is that, in most cases, you will need a personal guarantee or collateral, and the qualifications are more stringent.
If you want to pursue a non-equipment small business loan, here are the loan types to consider:
 Commercial Truck Leasing
Leasing your commercial truck is essentially renting it. The lender holds the title, and you lose possession at the end of the lease term. The advantage of leasing is that you can usually get a lower monthly payment, and it's less of a commitment. The disadvantage is that you don't own the asset and, throughout the lease, could end up paying more than the total cost of ownership.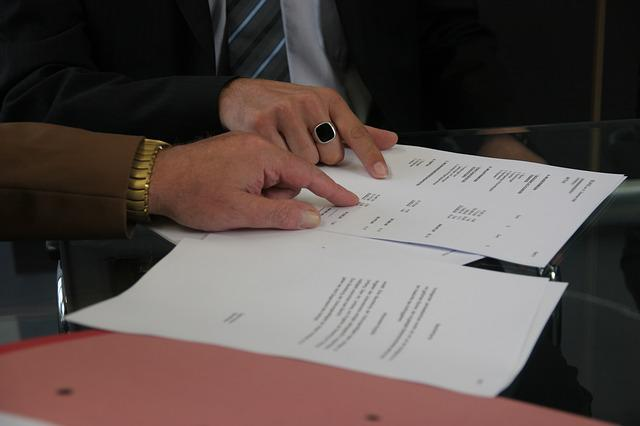 How does a Commercial Truck Loan work?
A commercial truck loan is a particular type of vehicle financing available to the trucking industry. Most commercial truck loans are equipment loans, where the asset is used as collateral.
First, you get the invoice for the commercial vehicle – or fleet of vehicles – so you know how much you need for the loan. Most lenders will ask you to provide the invoice for the cost. Next, you decide on a lender, fill out the appropriate paperwork and apply.
At this point, it's essentially like any other loan. You make fixed monthly payments, including the principal, sales tax, interest, and fees, until you repay the loan.
Let's look at some funding options available for commercial truck financing.
Traditional Banks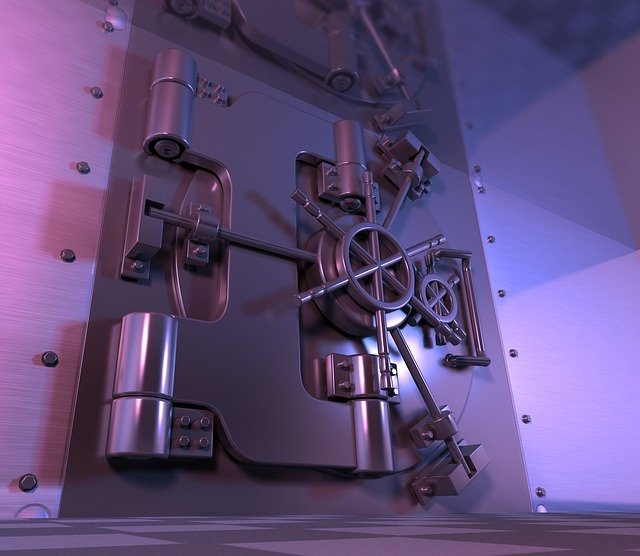 Some traditional banks, like Wells Fargo, PNC, and Bank of America, offer commercial truck financing. Like any lender, there are advantages and disadvantages to consider.
The advantage of working with a traditional bank is that they typically offer the best rates. Some people also like the experience of sitting down with their local banker and going over the loan. The disadvantage of these lenders is that approval qualifications are often very high, and it takes longer to fund your loan. They usually require a down payment as well.
Commercial Truck Financing Companies
These lenders offer semi-truck financing options for the trucking industry. They primarily deal with commercial vehicle and commercial fleet financing programs. Small business owners should know they usually require a down payment.
Like traditional banks, the approval qualifications are high, and funding times can run longer. You'll typically need good credit, no tax liens, and high annual revenue to qualify. Direct commercial truck loan companies include CAG Truck Capital, Commercial Fleet Financing, and Truck Lenders USA.
Alternative Online Lenders
Online lenders (and marketplaces like United Capital Source) are a good option for small businesses needing quick approval and funding. They can typically process loans for owner-operators or small businesses with fair credit or haven't been in business for the length that other lenders require. We'll look at the exact requirements next.
How can you get Semi-Truck Financing?
Different lenders will have varying qualification requirements for credit approval. In general, most commercial truck lenders require a good credit score, no tax liens, and cash flow that shows your business can afford the monthly payment for the loan.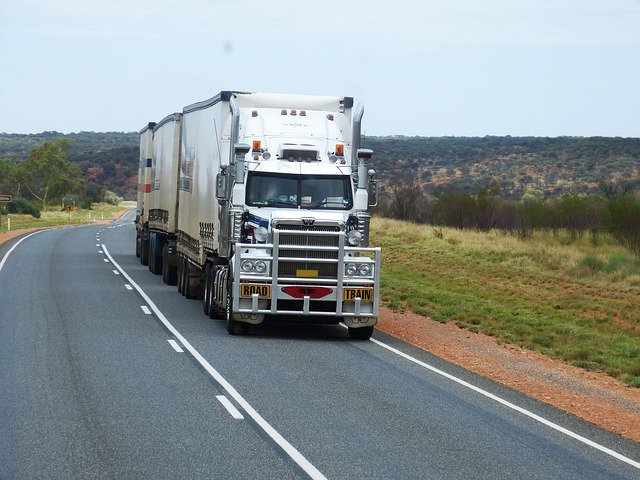 Semi-Truck Equipment Loan Qualifications
With an Equipment loan, the commercial truck is the collateral, typically lowering the requirements for approval. Here are the qualifications you need to meet for an equipment loan:
Minimum credit score: 600
Time in business: at least 1 year
Minimum annual revenue: $250,000
How to apply for a Commercial Truck Equipment Loan:
The process of applying is quite fast, and you can apply directly through our one-page application in a matter of minutes. Or reach out to one of our loan experts to guide you through the process.
Step 1: Make sure the commercial truck is the right purchase for your business.
There are two goals during this step: making sure the truck is right for you and right for the lender. Can the truck handle the usage necessary for your business? Does the truck hold value to the truck lender to justify using it as collateral?
Lender-friendly trucks are typically purchased from a reputable dealer, are less than 10 years old, and have fewer than 600,000 miles. The newer and lower mileage, the better since the lifetime value of the commercial truck directly impacts the loan.
Step 2: Gather your documentation.
When applying for a semi-truck equipment loan, you need to provide the following:
Driver's license.
The invoice for the truck or fleet.
Voided check.
Bank statements from the past three months.
VIN for the commercial truck.
Step 3: Complete the application.
Go to our application page or give us a call for more information.
Step 4: Speak to a representative.
After we receive your application, a senior account executive will reach out to you. The account executive will discuss your business needs and focus on your commercial truck equipment financing options and fixed-term business loan offers. We offer complete transparency, and there are no hidden fees or surprises.
You'll get a complete breakdown of loan amounts, terms, interest rates, and fees. Once you have all the information, you can make an informed decision about your commercial truck loan.
Step 5: Get approved.
Your equipment loan goes through when your application meets underwriting requirements and gets credit approval. Next, the money goes to the seller to pay off the invoice. The lender is on the title with you until you pay off the loan. We can help you set up automatic payments, or you can arrange to pay by check or electronic payment.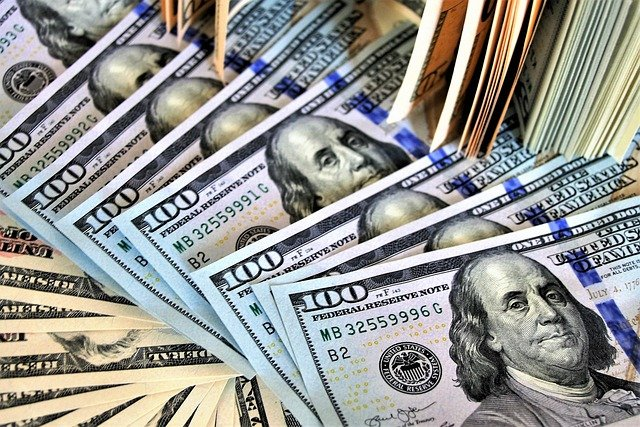 Frequently Asked Questions
Here are the most common questions asked about commercial truck loans.
Is it better to Finance or Lease a Semi-Truck?
The answer to this question comes down to your specific business needs, what you can afford, and the condition of the semi-truck itself. Commercial truck loans are optimal in most cases, but leasing has advantages.
Let's look at the differences between a commercial truck loan and a lease option. We also prepared Pro and Con lists for a quick comparison.
Commercial Truck Financing
The obvious advantage here is that you end up owning the truck. Commercial trucks can sometimes log millions of miles before breaking down. Once you pay the semi-truck loan off, you're mainly driving profit with your truck – minus fuel and maintenance costs, of course.
Pros:
You own the truck.
Less expensive over time.
More funding options are available.
Potential full deduction using the Section 179 tax deduction.
Cons:
Harder to qualify for than a lease.
You may need a down payment.
The owner is responsible for all maintenance.
More challenging to upgrade to newer vehicles.
Commercial Truck Leasing
Leasing a commercial truck might be a more suitable option for newer businesses or ones that don't have good credit. Startups, in particular, might need to lease at first since most truck lenders won't issue a loan to a startup.
Pros:
Lower monthly payment.
Shorter commitment.
Able to upgrade to new vehicles quicker.
Easier to get with bad credit.
Depending on the lease and lender, you might be able to purchase the truck at fair market value at the end of the lease.
Cons:
You could end up paying more over time.
Operational costs are part of the lease, making monthly payments more expensive.
You don't own the truck.
Can I Finance a Semi-Truck with bad credit?
While securing business funding with bad credit is difficult, it is still possible. Some lenders specialize in helping businesses with bad credit get funded.
Bad credit will likely mean higher borrowing rates, making it more difficult to get favorable terms. There are some things you can do to help offset lower credit scores:
Offer additional collateral.
Make a down payment.
Get a co-signer.
Demonstrate high revenue and excellent cash flow.
What credit score do I need to Finance a Semi-Truck?
The minimum credit score for an equipment loan with United Capital Source is 600. Traditional banks and direct lenders often require a credit score of 660 or better for the best terms. CAG Truck Capital has loan programs for small businesses with bad or no credit scores.
What other Semi-Truck Financing requirements do I need to know?
Your specific loan might carry requirements outside of credit scores, revenue, and years in business. Here are some issues we've seen come up with semi-truck financing.
Commercial Driver's License (CDL)
Most lenders do not require you to have CDL for approval, but you should check with the lender before applying.
Commercial Truck Insurance
You will need to carry insurance for your commercial truck. Most loans require at least liability coverage.
Lender-Friendly Trucks
Lenders will need to evaluate the truck when determining your loan. They need to estimate the truck's value since it is the collateral for the loan (in most cases). Be prepared to provide:
The Vehicle Identification Number (VIN)
Year, make, and model.
Previous owners, if used.
The seller information.
Commercial Truck Financing – Final Thoughts
There are a lot of considerations that go into buying or leasing a new commercial vehicle. You want to ensure you get the best truck for your business at the best rate possible. It's a bit of a balancing act between what you need and what the company can afford. Making your decision requires knowing or being able to estimate the lifetime value of the semi-truck.
Once you know the truck's value to your business, you can shop for lending options. New companies or those with bad credit might consider leasing a temporary option until they build enough credit and business history for financing options. Established companies with strong financials and excellent credit scores will likely get the best rates from traditional banks or direct lenders – but funding times might be longer.
Most small businesses that need a commercial truck fall somewhere in the middle. If you have been in business for over a year, have fair to good credit, and decent revenue, alternative lenders could be your best bet. It is easier to get approved, and you can usually get your money in 3-10 business days.