What is Commercial Truck Insurance?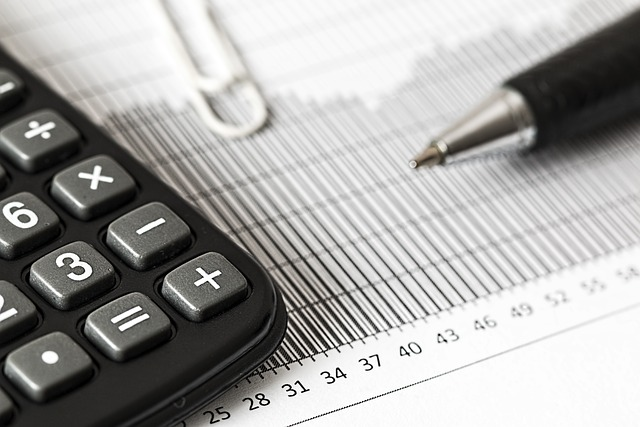 Commercial truck insurance refers to various auto insurance products for trucking businesses, companies that use trucks, or independent truck drivers. Unlike commercial auto insurance, trucking insurance coverage protects large vehicles used in shipping and transportation, construction, and agriculture.
Insurance policies consider the type of vehicle, cargo, average miles, and truck size. There are various companies and policies available.
Most trucking companies are legally required to carry commercial truck insurance for liability. Adding protection against damage, theft, and maintenance could help your company save money, but your monthly premium would be higher.
There are three types of organizations that purchase commercial truck insurance:
Motor Carriers: For-hire trucking companies that own a fleet of vehicles. These companies are responsible for insuring the fleet.
Owner-Operators: Business owners who operate their own trucking business. In most cases, the owner-operator is an individual who owns the truck. Sometimes, the owner-operator will lease the truck from a motor carrier.
Private Carriers: People who use privately-owned vehicles to transport goods on their employer's behalf. Private carriers might purchase their own insurance or receive compensation from their employer.
How does Commercial Truck Insurance work?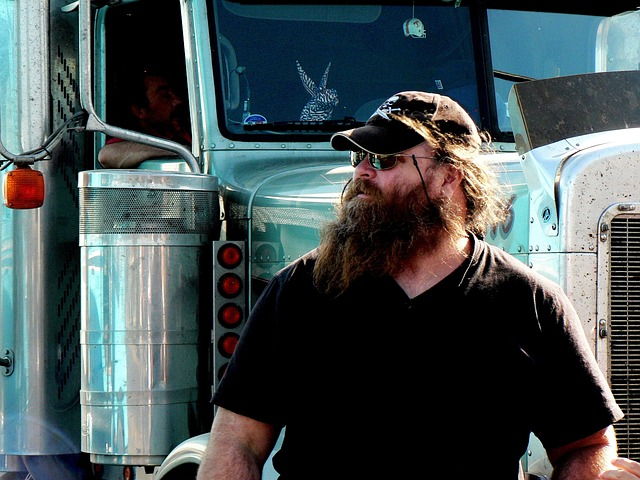 The trucking company usually acquires and pays for the insurance policy. For owner-operators, that means the cost comes from your overhead.
You can insure an individual truck or a fleet of vehicles. Most insurance policies cover the vehicle's owner and any authorized individual who operates the trucks for business purposes.
When you apply for truck insurance, you and the company will determine specific factors about your policy. The components of a commercial trucking insurance policy include the following.
Coverage
Coverage defines the vehicles, drivers, damage, incidents, and expenses the policy covers.
Deductible
Your deductible is the out-of-pocket amount for damages before the insurance policy is enacted. A higher deductible usually lowers costs, while a low deductible increases costs.
Policy Limit
The policy limit is a predefined maximum that the insurance company will pay out toward a claim.
Monthly Premium
This is the amount you pay per month to maintain the policy. Your total coverage, deductible, and policy limit all factor into how much your monthly premium will cost.
The policyholder pays the monthly premium. The policy agreement specifies the coverage, including the vehicle(s), driver(s), and the definition of a covered incident.
In most policies, covered incidents must involve a covered driver using a covered vehicle for business purposes. If an incident occurs, the policyholder files a claim with the insurance company.
The policyholder pays for any expenses up to the deductible amount, and the insurance company covers expenses over the deductible up to the policy limit. Most claims will involve a claims adjuster evaluating the incident and associated costs.
Insurance companies differ in how they handle payouts. Some will write a check directly to the policyholder or company. Others will pay the repair shop or medical facility directly.
What's covered under Commercial Truck Insurance policies?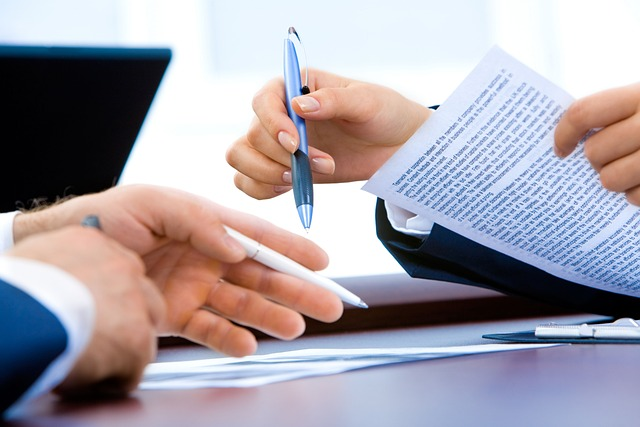 The exact coverage depends on your policy and liability coverage. Let's review the available policies.
Primary Liability
Commercial truck drivers, like consumer drivers, must carry insurance to protect people and property injured or damaged due to an accident or driver negligence. Primary liability coverage is the minimum requirement for any commercial trucking insurance policy.
In the event of a covered incident where the driver caused bodily injury or property damage, the insurance company covers those damages up to the policy limit. It will pay for whatever repairs or medical expenses are necessary.
However, these policies do not cover the driver or any damage to the truck. That's why many trucking companies opt for expanded coverage.
Physical Damage
Physical damage is a policy add-on that covers the costs of damages to the policyholder's vehicle. This policy includes collision and comprehensive coverage, including non-collision damages such as vandalism or theft.
Uninsured/Underinsured Motorists
Your truck may be involved in an accident caused by an uninsured motorist. In this case, the person who caused the accident doesn't have the liability coverage to pay for the damage to your truck.
With an uninsured/underinsured policy, your insurance company will pay for the repairs to get you back out on the road and driving revenue. The insurance company might require you to sue the uninsured motorist to recoup its coverage.
Medical Payments
While primary liability coverage pays for the other party's medical expenses, a medical payments policy covers any medical expenses for the driver or any passengers injured in the vehicle.
Motor Truck Cargo Coverage
This policy is available to cover the cost of cargo for specific truck drivers. It protects cargo from incidents like a collision or fire.
Truckers have a legal requirement to insure cargo in transit. The policy applies from when the cargo is loaded until it is signed for at the destination.
Certain trucks, like passenger vehicles, ice cream trucks, and garbage trucks, are not eligible for cargo coverage. Certain types of cargo, like hazardous materials, pharmaceuticals, and live animals, require a separate insurance policy and aren't eligible for standard cargo coverage.
General Liability
General liability covers injuries or property damage that occurs while not driving the truck. Drivers under this policy are limited to a 500-mile radius.
Motor truck general liability generally covers the following:
Bodily injury and property damage: Provides liability protection when a covered incident causes physical injuries or property damage. Examples include a slip and fall at the truck depot or injuries sustained during vehicle maintenance.
Personal injury and advertising injury liability: Covers non-physical injuries to a person or entity resulting from the motor carrier's negligence.
Medical Payments: Provides payments for medical costs from a covered incident that resulted in physical injuries or death.
Products/Completed Operations: This insurance policy covers the costs of delivering another person's goods to the wrong location.
Damage to a Premises Rented to You: This policy covers damages the motor carrier causes to a temporary rental property, usually seven days or less.
Non-Trucking Liability
This policy is for owner-operators with a permanent lease to a motor carrier. It covers injuries or property damage when using the truck for non-business purposes. Any claims for incidents that occurred during business use are covered under primary liability.
Rental Reimbursement with Downtime
Purchasing this insurance policy provides truckers with a rental truck or compensation for lost income while their primary truck is unusable following a collision. It helps ensure your trucking company maintains a consistent income should you not be able to drive due to a truck being out of commission.
The policy limit determines the amount the insurance company will pay for the rental truck. The reimbursement is for a maximum of 30 days to cover the rental truck cost. Some insurance companies will also help you find a rental truck to use.
This type of coverage is usually one combined policy, but some companies issue two separate policies. One policy covers the cost of a rental truck, while the other covers any lost income.
Only certain types of commercial trucks are eligible for rental reimbursement and downtime coverage. Eligible trucks include the following:
Dually pickup trucks.
Flatbed trucks with a gross weight of over 16k lbs.
Refrigerated trucks with a weight over 16k lbs.
Stake trucks with a weight over 16k lbs.
Tank trucks carrying over 1,400 gallons.
Dump trucks with a weight over 16k lbs.
Front-loaders with a weight of over 45k lbs.
Roll On vehicles with a weight over 45k lbs.
Straight trucks with a weight over 16k lbs.
Tractors.
Tractor Interchange
Semi-trucks or tractors sometimes haul trailers that belong to another company under a "trailer interchange agreement." This is a contract that allows one driver to complete a shipment for a different company.
In most cases, the driver hauling the trailer is responsible for damages, but these agreements are not covered under the primary coverage policy. Truckers need supplemental insurance to cover any trailer or cargo damage. Note: These policies are not available in Virginia.
What are the best Commercial Truck Insurance companies?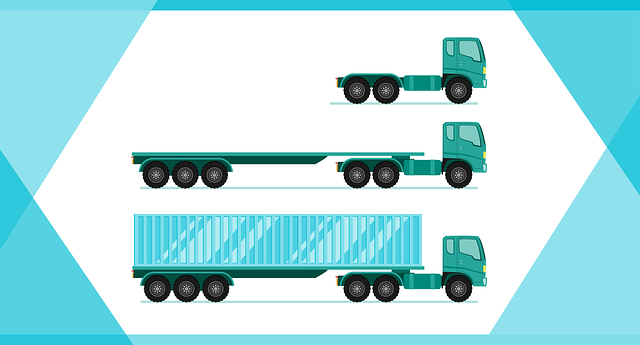 Finding the best commercial truck insurance company depends on your unique needs and budget. Here's our list of the top insurance companies to help you get started.
Progressive Commercial Truck Insurance
Progressive is one of the most recognized insurance companies in the country. It's also the most prominent commercial insurance provider in the market.
In addition to the legally required primary coverage option, Progressive offers multiple commercial insurance policies unique to the trucking industry. It insures motor carriers, owner-operators, and private carriers in all 50 states.
Truck insurance policies include motor truck cargo, general liability, non-trucking liability, rental reimbursement with downtime, on-hook towing, and trailer interchange. The available policies make Progressive a one-stop shop for your commercial auto insurance
needs.
Berkshire Hathaway
Berkshire Hathaway owns three different insurance companies that could benefit commercial truck drivers. Its Geico brand is most well-known for low-cost consumer auto insurance but also offers some small business insurance policies.
The company also owns biBERK, which launched in 2015. This subsidiary provides customized insurance for small businesses.
The company is also behind THREE, which aims to simplify the insurance process for small businesses. The company offers a simple three-page policy covering all business needs.
State Farm
State Farm is a Fortune 500 company with an excellent reputation among its customers. The widely recognized company is the nation's largest provider of home and auto insurance policies.
It includes all the commercial trucking insurance policies you would expect, such as primary coverage, general coverage, non-trucking liability, etc. In addition, you can get motor truck cargo and transportation coverage under its inland marine policies. State Farm also offers uncommon policies, such as rideshare insurance.
The only drawback to the company is that it doesn't offer an online quote tool. You must ask your local agent for a quote and set up a policy. However, once you have a policy, State Farm offers a convenient online claim tool.
OOIDA
The Owner-Operator Independent Drivers Association (OOIDA) is an international trade association that advocates for truckers and trucking policies. It also provides customized insurance policies.
You must be a member of the organization to get an insurance policy, but membership only costs $45 per year. The cost might be worth it to help you get an insurance policy from an organization that knows the ins and outs of the trucking industry.
OOIDA members can also get medical and dental coverage. This is an excellent option to provide insurance for your truck diver employees.
Policies include primary liability, general liability, unladen liability, passenger accident, and physical damage coverage. The trade association also pushes for fair business policies and highway safety for truckers.
Hartford
The Hartford brings over two centuries of experience to its personal and commercial lines of insurance. The Fortune 500 company is most well-known for property insurance but insures most business verticals.
In addition to the standard commercial truck policies, Hartford offers coverages for on-hook towing, livestock transit, property in transit, motor truck cargo, trailer interchange, and more. You can customize your policy to include specialized coverage for your particular industry or business.
The company offers a convenient online tool to get a quote within minutes and secure your assets the same day. Hartford has an excellent customer reputation with over one million small business clients.
Nationwide
Founded in 1926, Nationwide is one of the oldest auto insurers in America. As its name states, it offers insurance policies in all 50 states.
The biggest drawback to Nationwide is that it doesn't insure semi-trucks or tractors. However, it offers comprehensive coverage policies for other commercial trucks.
Nationwide also offers an additional policy for farm truck insurance. While it mostly has good reviews, its customer ratings are slightly lower than other commercial truck insurers.
National Independent Truckers Insurance Company
The National Independent Truckers Insurance Company (NITIC) has provided commercial trucking insurance for over 30 years. While not as big as some competitors, NITIC has an excellent reputation for its fast claims settlement process.
The company provides the most diverse range of commercial auto insurance policies on the market. NITIC insures most truck types and offers reasonable prices with customization options and several discounted rates.
One of the primary benefits of the company is its online quote tool. You can access sample quotes and get a quote for your needs.
NITIC has excellent customer reviews and is well-known for its customer service. It also offers a more focused approach since it only works with trucking insurance.
Sentry
Founded in 1904, Sentry is a mutual insurance company that offers specialized insurance products for businesses and individuals. It provides standard commercial trucking insurance policies such as primary liability and general liability.
The company also offers specialized programs for non-trucking liability insurance and cyber liability insurance. The latter protects companies and company assets in the case of a cyberattack.
Sentry has solid customer reviews and agents specializing in commercial trucking insurance. The only drawback is that you can't get a quote online. You must contact an agent to get a quote.
What are the advantages of Commercial Truck Insurance?
Commercial trucking insurance is an excellent way to protect your assets. Insuring your company against liability reduces the potential for lawsuits. Adding medical and property damage insurance minimizes the risk of losing your most valuable assets.
Many commercial trucking companies offer discount opportunities. You could potentially get a tracking discount if you allow the insurance company to install a tracking device.
The insurance company uses the data to improve its risk assessment model. The safer you drive, the lower your premium becomes.
Another common driver discount is based on experience and certification. Truckers with a commercial driver's license (CDL), completed coursework from a trucking school, or years of experience can typically qualify for a discount.
Many insurance companies provide customizable plans so you can get the coverage that best suits your business needs. All trucking companies are required to carry primary coverage, but you can get supplemental policies that help support your business.
What are the disadvantages of Commercial Truck Insurance?
The number of commercial truck insurance companies and policies can make it difficult to determine the best options for your business. Most plans require supplemental insurance to protect assets from theft or other damages.
Monthly premium costs can run high for business truck insurance. The exact costs depend on the type of truck(s) you are insuring, the cargo you carry, and other risk factors. Sometimes, truckers end up paying for coverage they don't actually need.
In addition to high monthly premiums, some companies tack on insurance fees. You might come across an insurance company offering a lower monthly premium only to get hit with fees that make the policy more expensive.
Claim adjusters can sometimes misguide claimants during the settlement process. Look for companies that have a good reputation for claims and customer service.
Commercial Truck Insurance Pros & Cons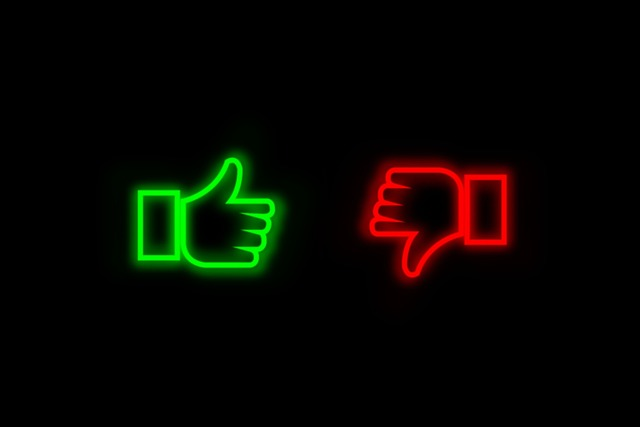 Here is an at-a-glance summary of the benefits and drawbacks of commercial truck insurance.
Pros:
It helps trucking companies protect their assets.
Customizable programs allow you to select the coverage you need.
Tracking discounts are available.
Driver discounts are available.
Cons:
Often requires standalone or supplemental policies.
Higher monthly premiums add to your business expenses.
Insurance fees can increase your costs.
Claim adjusters might try to prevent you from getting the full insured amount.
Frequently Asked Questions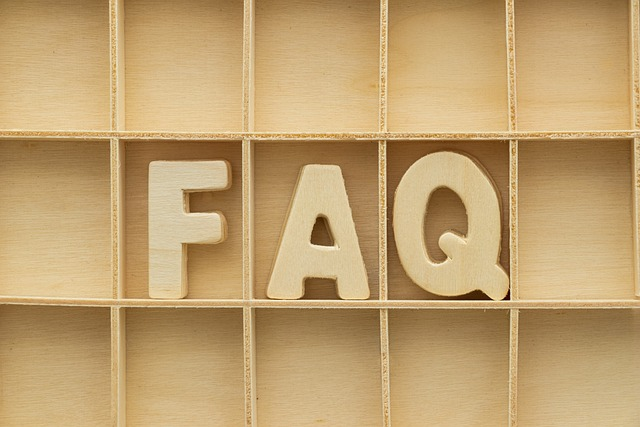 Here are the most common questions about commercial trucking insurance.
Am I required to have Commercial Truck Insurance?
Yes, businesses that use commercial trucks are required to carry liability insurance. The Federal Motor Carrier Safety Administration (FMCSA) mandates that commercial truck drivers maintain an insurance policy in the case of an accident.
The US Code of Federal Regulations specifies the exact minimum liability coverage amounts by vehicle weight and cargo type. Here are the legal insurance requirements for minimum liability:
Non-hazardous freight trucks under 10,001 pounds: $300k.
Non-hazardous freight trucks over 10,001 pounds: $750k.
Oil trucks (for-hire and private carriers): $1 million.
Hazardous materials or explosives: $5 million.
Some commercial trucks are also subject to state regulations. Check with your insurance agent to see if you're required to carry insurance beyond the minimum federal requirements.
What types of commercial trucks can I insure?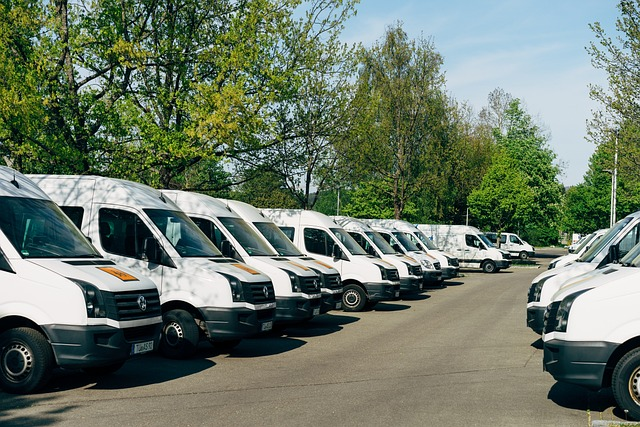 You can insure most types of commercial vehicles. Here are some of the most commonly insured types of trucks.
Pickup Trucks
Pickups can be covered under a personal insurance policy, a business auto policy, or a commercial truck insurance policy, depending on how it's used. Construction workers, landscapers, and other professionals using the truck for business will likely need a commercial truck policy.
Cement Mixers
Easily recognizable due to the spinning drum, cement mixers transport liquid cement to various construction job sites. These vehicles carry a higher risk factor and usually need additional insurance policies beyond primary liability coverage.
Tow Trucks
Most tow trucks need primary coverage liability and physical damage coverage. They can also benefit from on-hook towing insurance, which not every company offers.
Box Trucks
Also called straight trucks, companies use box trucks to transport goods and cargo. They're recognizable by the large box-like cargo hold.
Companies using box trucks should have primary liability, physical damage, and motor truck cargo coverage. It might also be a good idea to get non-trucking liability coverage.
Dump Trucks
Construction and other companies use dump trucks to transport loose material to job sites. Dump trucks should have primary liability, physical damage, motor truck cargo, and non-trucking liability, along with rental reimbursement and downtime coverage.
Tractors
Farms use tractors for planting, plowing, and other purposes. Unlike most trucks listed in this guide that transport cargo from one location to another, tractors usually stay on the farm.
But, these pieces of equipment are essential to agriculture. As such, most farmers want to insure them. Some insurance companies include tractors as part of their agricultural insurance programs. It's best to check with your agent on the right policy for your tractor.
Semi-trucks
Tractor-trailers, 18-wheelers, big rigs – whatever you call them, semi-trucks ship goods and cargo nationwide. Insuring the truck and cargo is essential to help prevent any losses due to accidents.
Owner-operators and trucking companies should get primary liability, physical damage, motor truck cargo, and trailer interchange coverage. The exact coverage depends on how you use your semi-truck.
Other Trucks
You can also use trucking insurance to cover the following vehicles:
Agricultural trucks.
Bucket trucks.
Car carriers or Rollback trucks.
Catering trucks and vans.
Delivery vans.
Flatbed trucks.
Front-loaders.
Garbage trucks.
Pump trucks.
Refrigerated trucks.
Roll-on vehicles.
Stake body truck.
Step vans.
Street sweepers.
Tank trucks.
What are the costs for Commercial Truck Insurance?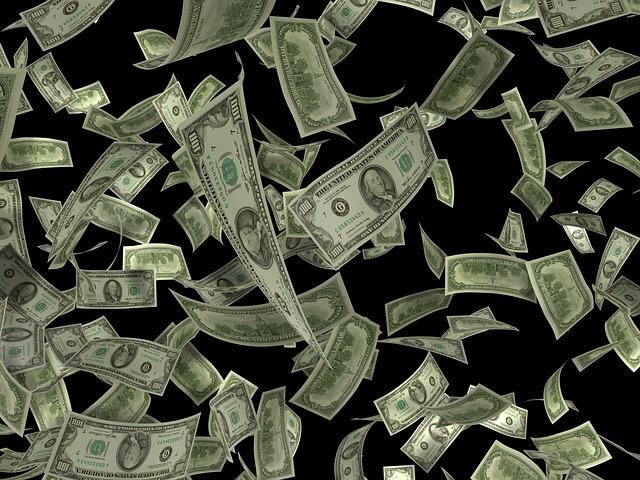 The costs include commercial truck insurance premiums and insurance fees. You can also consider the deductible a cost, but it only becomes a factor when you file a claim.
The amounts can vary significantly. Monthly premiums can range from a few hundred dollars to a few thousand dollars per truck.
Let's look at what determines your commercial truck insurance cost.
Types of Vehicles
Heavier trucks usually carry higher premiums because they can do more damage in a collision or accident. Newer trucks also tend to carry higher rates. The number of vehicles in your fleet also increases your costs.
Location and Average Distance
Rates vary from state to state, so the location of your truck(s) makes a difference. Carrying theft insurance in a high-risk area can also increase costs.
Insurance companies also closely examine your operating radius. Local trucking companies use fewer miles and carry lower risk. Long-haul truckers will typically have higher insurance costs.
Storage
Where and how you store your vehicles impacts your insurance costs. A secured garage protects vehicles from the elements and theft or vandalism, lowering your costs. Conversely, storing your vehicle on a public street will increase insurance costs.
Cargo
The type of cargo you transport impacts your costs. Heavier or dangerous cargo will carry higher premiums. Some cargo, like livestock, oil/gas, and hazardous materials, require specialized insurance policies.
Driving History
Just like with private auto insurance, your driving history plays a role in determining your costs. Insurance companies set costs based on risk.
Drivers with a history of tickets or accidents are riskier than drivers with a clean driving record, so their costs are more. Using tracking devices or driving for a certain period without incident can allow you to access good driver discounts.
Deductible
The more you can pay out-of-pocket, the lower the risk for the insurance company. Low deductibles will carry higher premiums.
Amount of Coverage
What you get covered also impacts your premium. Most trucking companies are required to carry primary liability insurance. However, the liability amounts can vary. The larger your insured liability amount is, the higher your monthly premium.
Adding coverage beyond the required primary liability can also increase your costs. Adding physical damage, medical, cargo insurance, etc., will incur a higher monthly premium.
How can I reduce costs for Commercial Truck Insurance?
Here are some tips on reducing the costs of your truck insurance coverage.
Keep a Clean Driving Record
As mentioned, negative incidents on your driving record can increase your costs. Whether you're an individual owner-operator or have a team of employees, keeping accidents and tickets off driving records is important to keeping costs low.
Shop for Discounts
Many insurance companies offer the safe driver and tracking discounts. Research what companies offer the discounts you're most likely to get and compare their costs to other insurers.
Hire Drivers with Experience
New truck drivers will likely get higher insurance rates since they don't have a driving record. Experienced drivers usually get lower rates. This is especially true for truck drivers with over a decade of experience.
Compare Quotes
It's a good idea to get several quotes from multiple insurance companies. You can compare costs and decide on the best option for your needs. A word of caution, though: carefully consider the company's reputation and claims process. Saving money is good, but you don't want to get stuck with a cut-rate policy that doesn't deliver when you have a claim.
Pay for an Annual Premium
Most insurance companies charge a monthly premium for trucking insurance. However, some will offer six-month or twelve-month premiums. You typically get a lower rate when you pay for the entire year in advance.
Get Trucks with Modern Safety Features
Newer trucks tend to carry higher premiums because the value of the vehicle you're insuring is higher. However, vehicles with modern safety features, such as anti-theft devices, can lower the insurance company's risk, thus lowering your costs.
Plan Your Routes
Many insurance companies consider total mileage when evaluating risk and premiums. Carefully planning your routes reduces the miles you log and, in turn, lowers your insurance costs.
What isn't covered under Commercial Truck Insurance?
Commercial truck insurance policies will also list exceptions for costs the policy won't cover. Each policy is different, but here are some of the most common exceptions.
Intentional Damages
Insurance companies won't cover costs incurred from purposefully harming others or causing property damage. Intentionally causing damage and then trying to claim it on an insurance policy falsely is insurance fraud. Committing insurance fraud can lead to serious financial and criminal penalties.
Property of Others
Most insurance policies exclude damage to property, vehicles, or personal items belonging to others. You might consider cargo insurance or another supplemental policy if your business regularly transports cars or property to others.
Claims Exceeding Policy Limits
Your policy limit sets a cap on the costs the insurance company will cover. For example, your primary liability policy might set a limit of $300,000 for medical expenses for an injured party.
Claims that go beyond your policy limit won't be covered. For example, if you caused an accident that incurred $325,000 in medical expenses for the injured party, the company would cover $300,000. You'd be personally responsible for the remaining $25,000.
High-Risk Cargo
Motor carrier cargo policies typically exclude certain types of cargo. Most policies won't cover money, jewelry, or drugs like tobacco, alcohol, pharmaceuticals, firearms, or animals.
You will need to get specialized supplemental insurance to cover these cargo types. Many insurance companies offer HazMat or livestock insurance policy add-ons.
Do I need insurance to get Commercial Truck financing?
Commercial truck financing allows you to acquire a truck or fleet of vehicles on credit. Most lenders offer both auto loans and leases, depending on your needs.
Some lenders structure commercial truck financing like auto loans, while others use equipment financing. Most semi-truck financing lenders require insurance for approval regardless of the financing structure.
Some lenders might process the loan without proof of insurance, but you'll need insurance to register and use the vehicles. Not being insured prevents you from using the truck to drive revenue, which impacts your ability to repay the loan.
Commercial Truck Insurance – Final Thoughts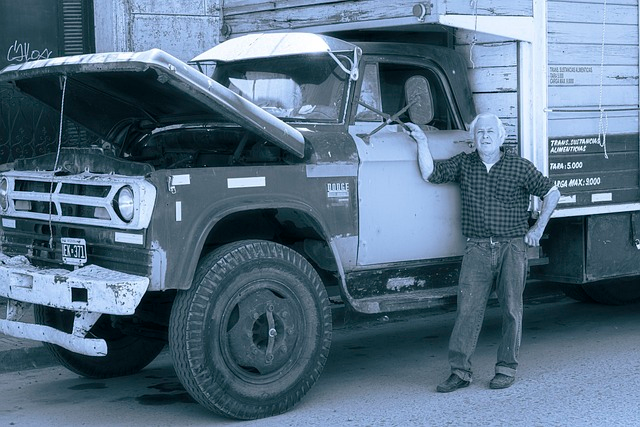 If you use commercial trucks to conduct business, you must carry insurance. However, there are many companies and policies that offer commercial truck insurance.
Selecting the best policy or company for your business depends on the type of truck(s) you're using, the cargo you're transporting, and the distance you travel. All companies are required to carry primary liability insurance.
Small business owners might want to consider additional coverage, such as physical damage or medical, to cover their trucks and drivers. Freight trucks should consider motor carrier cargo insurance to protect their cargo.
Some trucking businesses require unique insurance products, such as on-hook liability insurance for tow trucks. Consider working with an insurance company that has experience with the trucking industry if you need more customized policies.
Contact us if you have more questions on commercial truck insurance or want to apply for an equipment loan to purchase a commercial vehicle. Our loan executives can help you find the best financing options for your business needs.