Why Is Cash Flow In A Construction Business Critical?
Even if capital isn't currently your top concern, you will need a construction business loan sooner or later. That is because initial deposits alongside progress payment schedules often do not effectively align with project demands.
Unexpected expenses, employee wages, materials, equipment, machine upgrades, repairs, upfront costs, etc., will inevitably exceed your current cash in hand. You will need extra working capital, and to continue collecting any outstanding receivables while completing your projects when you face that situation.
Can Loans Help You Achieve Construction Business Expansion?
You'd think getting a new job as a contractor could only be good. However, getting a new contract tends to be a real problem for some construction business owners. For example, if you do not have money to hire labor or buy tools or equipment, you cannot complete and deliver the job within the established deadline. In short, a construction business loan will open the door to multiple opportunities and the ability to take on more jobs. 
With the capital and cash flow provided by the loan, you can finance all the necessary costs related to a project, including materials and spare parts purchase, sanitary facilities rental, and unforeseen expenses preparation like subcontracting qualified personnel.
Business loans are used to cover the costs mentioned above, but the loan proceeds are commonly used to pay employees' salaries and invest in construction equipment. These resources are also an excellent help on other fronts. 
Seeking to expand your business operations while getting more contracts should always be the goal. You can use construction business loans to purchase new equipment, hire more staff, market your services, or improve your facilities.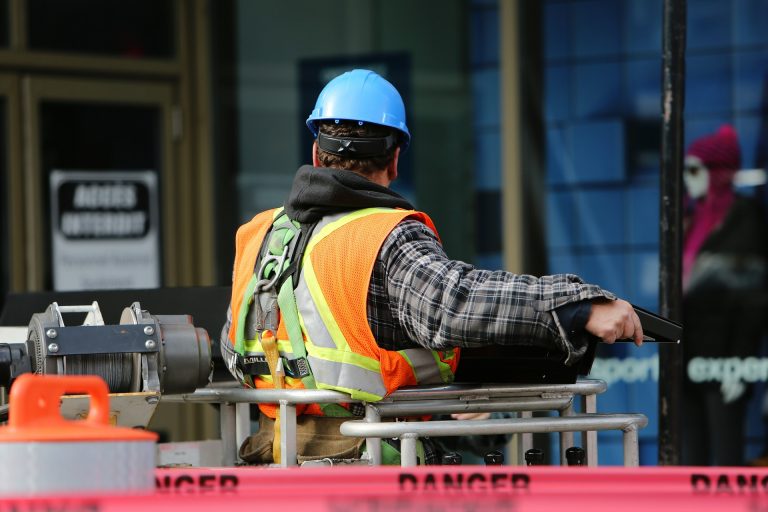 How To Get Construction Business Loans:
Have you already listed the financial difficulties your construction business face? Are you done reviewing the small business loan opportunities for your company? If the answer is yes to either of those questions, it is time to learn how to get a construction business loan.
Here are the steps to follow when applying for construction business loans:
Step 1: Build Business and Personal Credit Scores 
More established businesses have business credit scores ranging from 1 to 100. The process of building business credit involves keeping current on any tradelines and maintaining clean public records. 
Small business lenders determine one's ability in repaying personal debts, like car loans, credit cards, and mortgages with personal credit scores. The lenders require personal credit scores so that they can see how you manage debt. If you wish to boost your personal credit, you have to pay any bills in full and on time and dispute any inaccuracies that may be on your credit report.
Having good personal credit and excellent business credit will help you easily qualify for a small business loan. Many online lenders can be more lenient regarding credit scores, emphasizing your business' track record and cash flow.
Step 2: Determine the Lender's Requirements and Qualification Criteria
You have to typically meet the lender's minimum criteria for credit scores, years in business, and annual revenue. However, other lenders offer flexibility if you overperform in one area but underperform in another.
Remember that small business loan qualifications may vary by the type you want, like:
Loans Backed by the Small Business Administration (SBA)
Businesses should meet the Small Business Administration's "small" business definition and operate as for-profit companies. You cannot be an ineligible business, including a financial business and life insurance company. You also have to be current on all necessary government loans, ensuring no previous defaults. These are just some of the many preliminary requirements of SBA Loans. 
Online and Bank Business Loans 
Online lenders and banks often underwrite small business loans based on traditional factors. Meanwhile, online business loans usually come with less demanding requirements. 
For instance, you may encounter online lenders offering business loans for bad credit or approving businesses with only a few years of operations. However, the downside regarding the ease of qualification involves a more expensive loan overall.
Step 3: Collect All Legal and Financial Documents 
In most cases, traditional lenders like local banks require a vast range of paperwork during the small business loan application. You may need to gather the following legal and financial documents when applying for a construction business loan:
Articles of incorporation 

Commercial leases 

Driver's license photo 

Income statement and balance sheet 

Business and personal income tax returns

Financial projections for limited business operating history 

Resume showing business experience or relevant management 
As you plan to get a small business loan, ensure to compare different options and find the one that fits your business needs. Online lenders might also offer a more straightforward application process with faster underwriting and fewer documents. You can also take advantage of rates comparable to bank loans if you have strong business finances and good credit.
Step 4: Create a Strong Business Plan 
Since lenders want to see if you can repay and how you plan to use and manage the loan proceeds, they may require a solid business plan detailing your expectations to increase profits alongside the loan's purpose.
As you develop a business plan, you have to include the following:
Company and product/service description 

Industry analysis 

Projected and current financials 

Operations and facilities plans

Strengths, Weaknesses, Opportunities, Threats (SWOT) analysis 

Sales, marketing, and promotional strategy 
A business plan must clearly and accurately demonstrate that your business has sufficient cash flow to cover the new loan payments and ongoing business expenses. In return, lenders will get more confidence in your small construction business, increasing your chances of getting loan approval.
Step 5: Provide Collateral 
For most traditional lenders, providing collateral to back a business loan is necessary to qualify for that loan. Business collateral refers to an asset like inventory, real estate, or equipment that the lender can obtain and sell if you fail to repay the loan. That way, lenders can recover the money you borrowed if your business fails.
Meanwhile, online business lenders do not ask for collateral. However, they require a personal guarantee in some cases. You may also encounter lenders that prefer taking a blanket lien on the business assets to give them the right to get your business assets. That way, they can recoup any unpaid funds.
Final Thoughts 
Getting new equipment, hiring labor, and buying materials are many ways to invest the money you get from your construction business loan. You can also use it to get new contracts and expand your business operations. If you are unsure what is required to get a small business loan, do not hesitate to contact us! Remember that each lender sets its own rules, so it is best to know them from the start.