What is Tractor Financing?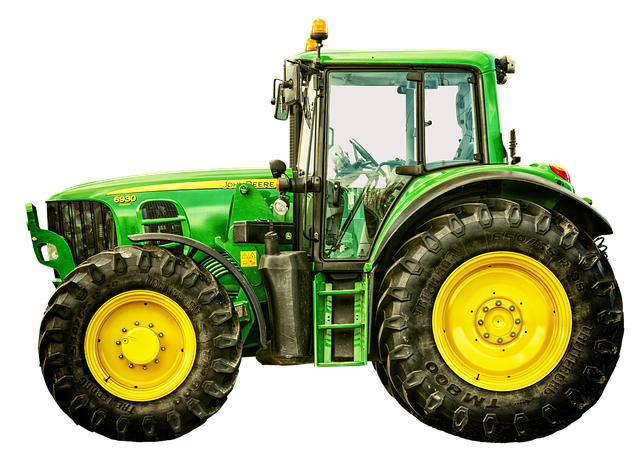 Tractor financing means getting a loan to buy your tractor. There are various financing options, though. Tractor loans are one of the most common ways to acquire a tractor, whether new or used.
Some farmers prefer to lease tractors. A tractor lease makes sense when you only plan to use it for a short time, but getting a lease for a used tractor is difficult.
Let's look at the most common way farmers finance new and used tractors.
Equipment Loans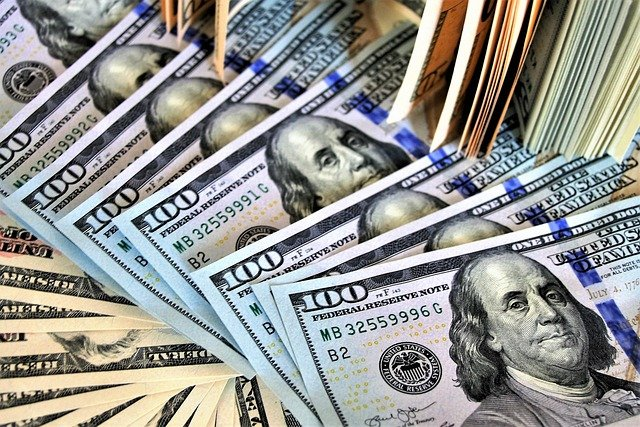 The equipment loan is one of the most valuable forms of financing for farmers. You can use an equipment loan to purchase most farm equipment forms, including new and used tractors.
The used tractor you're financing with an equipment loan acts as the collateral. A loan with built-in collateral is known as a self-collateralized or secured loan. Loans without collateral are unsecured loans.
Lenders face less risk with equipment loans because the equipment serves as collateral. If the borrower defaults, the lender repossesses the equipment to compensate for the loss. The lower risk leads to more significant borrowing amounts with lower interest rates and longer repayment terms.
Equipment loan features:
Up to $5 million per piece of equipment.
Interest rates start at 3.5%.
Loan terms are between 1-6 years.
The loan is funded in 3-10 business days.
Other Small Business Loans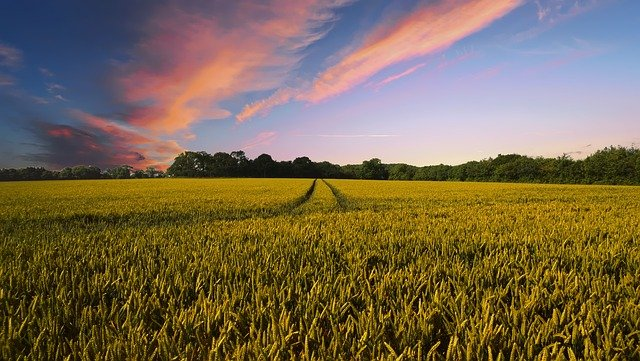 In addition to equipment financing, several small business loans could help buy a used tractor or support other areas of your farm business.
Let's review some loan options for your farm.
Small Business Administration (SBA) Loans
SBA loans are sometimes considered the gold standard of small business loans. The Small Business Administration partially backs SBA loans (up to 85%). Since the government supports the loans, financial institutions can lend large amounts of money with low interest rates. If approved, you could use an SBA loan to fund any aspect of your farm.
The drawback to the SBA loan program is that it's challenging to qualify. You'll typically need excellent credit, substantial revenue, and an established business history. Another drawback to SBA loans is the long funding time. It can take several weeks to receive approval and then another week or two for the fund disbursement.
Business Lines of Credit
One of the lesser-known but highly valuable small business financing options is the business line of credit. Business lines of credit operate almost like business credit cards. You have a standing available credit limit that you can use – or not use – to cover business expenses. When you draw funds from your line of credit, you pay off the balance and interest in weekly payments.
A business line of credit helps farms cover cash flow shortages and emergencies. For example, let's say you overproduced one of your crops and need additional shipping help. A business line of credit can help you cover unexpected expenses.
Working Capital Loan
A working capital loan is short-term financing to help you cover expenses. You can use a working capital loan to pay for business operations before your busy season starts. It can also help you solve cash flow issues during the slow season.
For example, let's say you must bring on a few extra hands for the harvest. You can fund their payroll and then repay the loan once your crops sell at market.
Business Term Loans
When most people talk about business loans, they're referring to term loans. A business term loan is a traditional loan where you receive a large sum upfront and repay it plus interest in fixed monthly payments over a predetermined loan term.
You can use a business term loan to finance most aspects of your farm, including the used tractor. However, business term loans are unsecured financing, meaning there is no built-in collateral. As such, credit approval could require a personal guarantee or offering business assets as collateral.
How does Equipment Financing work?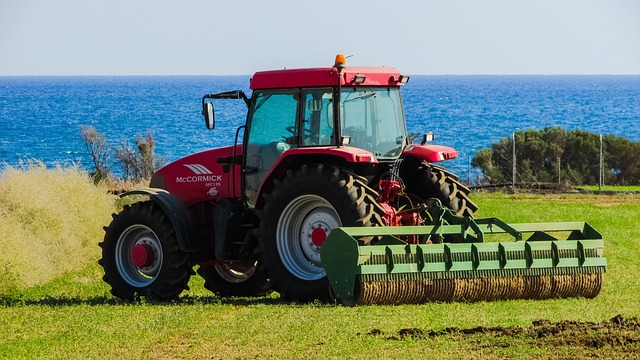 Equipment financing is like other types of loans where you get money to buy the equipment and repay the loan, plus interest, in fixed monthly payments. The difference is that the invoice amount for the used tractor determines the amount financed.
Let's say you found a used tractor from a local dealer. It's a good price, and it passed mechanical inspection. You're ready to buy it but need some financing help. You take the tractor invoice and apply for an equipment loan through a lender or lending marketplace.
The lender issues the money directly to the used tractor dealer or seller, and the lender goes on the title with you. Once you pay off the loan and own the equipment outright, you get the title in your business's name.
Traditional banks, alternative online lenders, and marketplaces (like United Capital Source) offer used equipment financing.
Let's look at some used equipment financing options.
Traditional Financial Institutions
Many commercial banks and traditional lenders offer farm equipment financing. This could be an excellent place to start if you already have a business bank account with a local branch. Commercial banks provide some of the lowest interest rates on the market.
There are two main drawbacks to traditional banks, though. The first is strict qualification requirements, as most banks require an outstanding personal credit score, substantial revenue, and several years in business.
The second drawback is funding time. Funding your used tractor loan with a traditional bank could take several weeks.
Credit Union Financing Options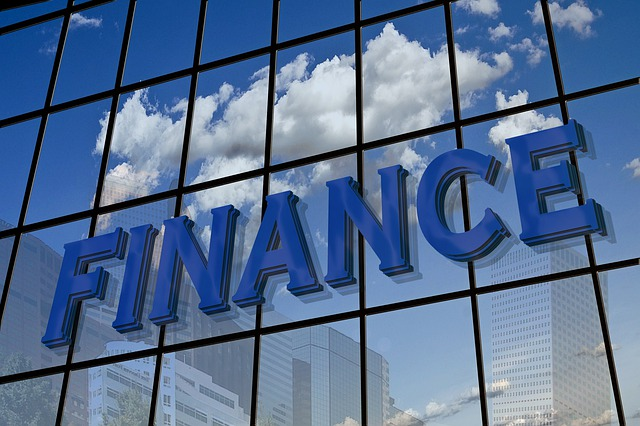 You might consider a credit union if you don't want to use a commercial, financial institution. Some credit unions specialize in serving rural areas and help with farm equipment financing.
The National Credit Union Administration regulates credit unions. The government agency helps protect credit union members.
Alternative Lending Options
Online lenders and lending marketplaces offer more agile funding options than traditional banks. Many farmers like online lending alternatives because of lower qualification requirements and fast funding times.
A word of caution, though: not all online lending options are the same. Many are legit, reputable businesses, but some are just trying to make a quick buck. When evaluating a lending platform, look for positive customer reviews and an excellent online reputation.
As a small business owner, you want to trust your lending partner. It helps to know other small businesses trust them as well.
What are the qualifications for a Tractor Equipment Loan?
The specific qualifications depend on the condition of the tractor and the lending platform.
To qualify for an equipment loan with United Capital Source, you will need the following:
A minimum credit score of 600.
At least 1 year in business.
Annual revenue of $250,000+.
How to apply for a Used Tractor Equipment Loan:
Follow these steps to apply with United Capital Source.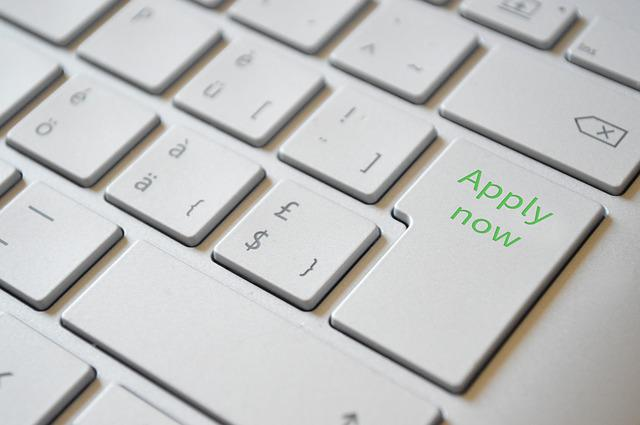 Step 1: Make sure buying equipment is right for your business.
You want to make sure the tractor is worth the cost of the loan. You will pay interest on the loan, so you must ensure the usage of your farm justifies the interest payments.
Step 2: Gather your documentation.
You need to provide some identifying documents and information about your business. Specifically, you need to provide the following:
Driver's license.
The invoice for the used tractor.
Voided check from your business checking account.
Bank statements from the past three months to demonstrate cash flow.
Financial statements.
Step 3: Complete the application.
The application process is quite fast, and you can apply directly through our one-page application in a matter of minutes or reach out to one of our loan experts to guide you through the process.
Step 4: Speak to a representative.
After we receive your application, a senior account executive will reach out to you. The account executive will discuss your needs and focus on your used tractor loan offers. We offer complete transparency, and there are no hidden fees or surprises.
You'll get a complete breakdown of loan amounts, terms, and fees. Once you have all the information, you can decide which options make the most sense for your business.
Step 5: Get approved.
Your loan goes through when your application meets underwriting requirements and gets credit approval. Next, the funds go directly to the seller to pay the invoice. We can help you set up automatic payments, or you can arrange to pay by check or electronic payment.
Frequently Asked Questions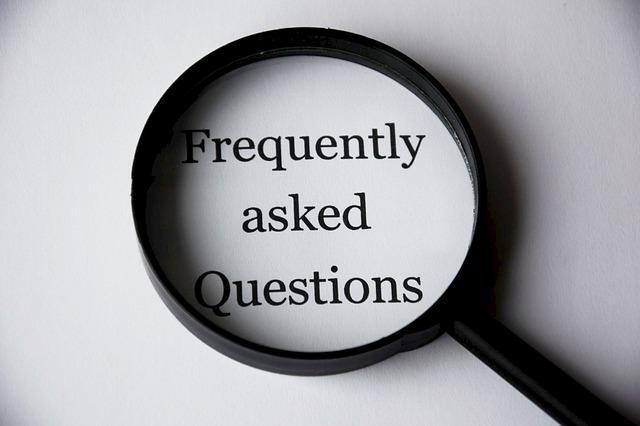 Here are some of the most common questions about equipment financing for used tractors.
Can I get a Used Tractor Loan with bad credit?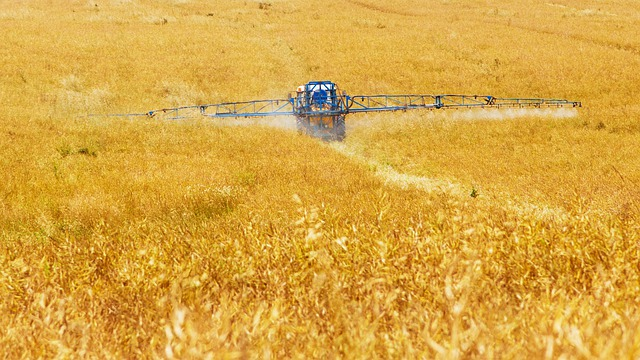 Since the equipment is the collateral, lenders are open to working with business owners with bad credit. You'll probably be able to get equipment financing with bad credit but with higher interest rates. If you can demonstrate strong cash flow, that will also help you with credit approval.
Whether pursuing equipment financing or another farm business loan, try to improve your credit before applying. If you need to apply for financing right away, there are some things you can try to offset bad credit. You could:
Include a large down payment.
Offer collateral or a personal guarantee.
Get a co-signer.
What other Farm Equipment can I Finance?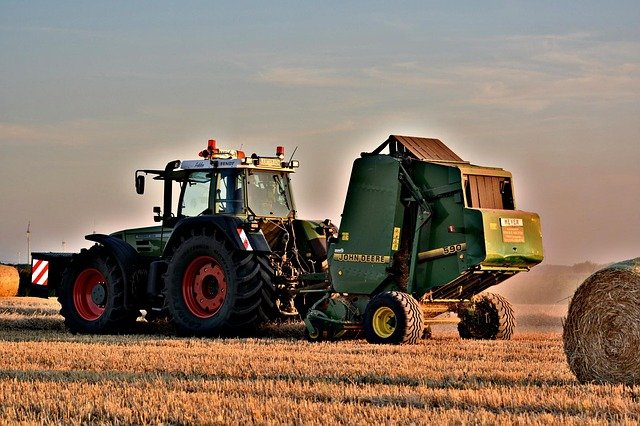 One of the advantages of an equipment loan is that you can use it to purchase a wide range of farm and agricultural equipment.
Some examples include:
Field harvesters.
Combines
Balers and plows.
Planters and sprayers.
Farm vehicles
Is it better to Finance a New or Used Tractor?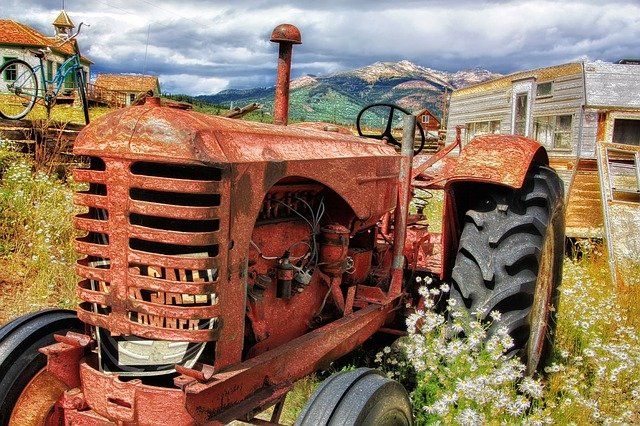 There are advantages and disadvantages to both new and pre-owned tractors. The most apparent benefit of used equipment is that it's way cheaper in most cases.
New equipment takes an immediate depreciation hit after selling. In addition, used equipment tends to depreciate slower. Since you typically borrow more money for new tractors, you will pay more interest throughout the loan.
The disadvantage of used tractors is that finding financing can be more challenging. Some equipment financing companies won't even consider loans for used equipment.
Other lenders and lending marketplaces might restrict what used tractors you can purchase. For example, most companies won't finance older tractors that don't have the hydraulics to support a front loader.
Funding options for used equipment could include a down payment or additional collateral. When deciding, you need to weigh the risks and benefits of new and used equipment.
For your convenience, we've prepared Pro & Con lists for quick comparison.
New Tractor Pros & Cons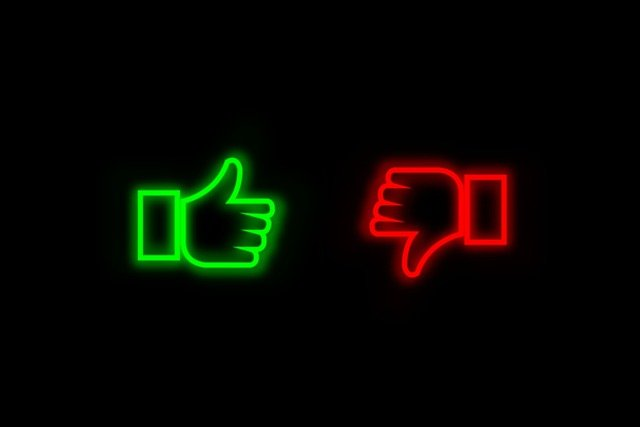 Pros:
Longer lifetime value.
Easier to get financing.
It should require less maintenance.
More reliable.
Cons:
More expensive.
Quicker depreciation.
You will likely pay more interest.
Used Tractor Pros & Cons
Pros:
Less expensive than a new tractor.
Proven equipment.
Slower depreciation.
More buying options.
Cons:
Shorter lifespan.
It might need more maintenance.
Harder to find financing.
Depending on the age of the equipment, it might not qualify for financing.
It might require additional collateral, a down payment, or a higher interest rate.
Used Tractor Equipment Financing – Final Thoughts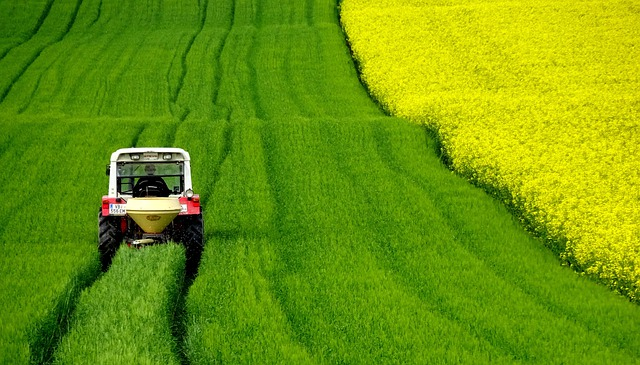 You need a reliable tractor to manage your farm. Used tractors can provide all the benefits of their new counterparts with significantly lower costs.
When selecting a used tractor, you must ensure it can do that job. Determining the lifetime use requires a detailed mechanical inspection.
Similarly, financing a used tractor requires a detailed analysis. You must ensure you get the best annual percentage rate (APR) rate and repayment terms for your used tractor loan. No one wants to be stuck with loan payments they can't afford or a tractor that doesn't deliver the results they need.
When selecting a financing partner, look for one that offers transparency and has excellent online reviews. In addition, a lender or lending marketplace with various loan products could be beneficial.
At United Capital Source, we know farm equipment financing. Our loan experts understand what it takes to get approved for a used tractor equipment loan. You can apply online or call us to discuss your used tractor funding options.