Working Capital in the Construction/Contractor Industry 
Whether you are an independent contractor or a construction business, you are probably familiar with slow sales cycles that occasionally take place every year. After all, the construction industry is entirely dependent on various factors, such as industry trends, manufacturing numbers, housing data, and the economy.
Speaking of cash for a construction business, you may consider applying for a working capital loan for your construction company. Having sufficient working capital is critical to keeping your business running smoothly, even in the middle of the offseason. It also helps to meet all the company's financial obligations.
Working Capital Loan Overview 
A working capital loan is a short-term loan used for a vast range of general business-associated expenses. Generally, only minimal paperwork is required, and perfect credit is not necessary to qualify. Contractors and construction businesses commonly prefer it over bank loans due to the higher approval rate and fast turnaround times.
This business loan type is a hassle-free and quick means of securing cash. Since you do not have to deal with a lengthy borrowing process, you can acquire the funding in as little as one week. However, it still depends on the financing company.
What are the Different Types of Working Capital Loans?
With working capital loans, construction business owners and independent contractors can fill gaps in funding. They can also cover payroll costs and even overcome seasonal fluctuations. 
You can choose from different working capital loan types which you believe can meet your varied needs. Here are the options:
Merchant Cash Advances
A merchant cash advance is a relatively new business financing product that allows businesses to sell a portion of their future credit card receivables at a discount to the lender in exchange for a lump sum of capital today.
Revenue Based Business Loans
Revenue-based loans are very similar to merchant cash advances. Only your entire sales revenue is accounted for when qualifying for this type of financing.
Term Loans
This financing type is extended by online lenders, banks, and other financial institutions and requires repayment over time. The repayment time often ranges from a few months up to 25 years. Think of business terms loans like a mortgage or student loan regarding how the loan is structured and repaid.
Invoice Factoring 
If you choose invoice factoring, you have to sell a business invoice to an invoice factoring firm for a fee in exchange for a lump sum of cash today.
After purchasing the merchant's invoices, the factoring company will conduct the collections on the merchant's behalf. You will receive the remainder of the balance of the invoice minus the factor's fees after collecting the invoices. This working capital loan lets small businesses get quick cash without the lengthy and stressful traditional loan application process.
Small Business Administration Loans 
The US Small Business Administration backs a few different types of working capital loans. The SBA's loan programs are designed to help small businesses to grow.
You can choose from different SBA loan programs for appropriate circumstances and purposes. Each SBA loan program comes with unique rates, terms, and amounts. Here are the popular options:
SBA Microloans 
These loans are available for small businesses that require financial assistance to expand or get started. You can use the funding to get inventory, purchase machinery and equipment, and any operational costs. Loan amounts are up to $50,000, and usually, the rates range from 8% to 13%.
CAPLines 
CAPLines are the SBA's version of a business line of credit designed to provide small businesses cash for seasonal, cyclical, or short-term needs. The borrowing limit is $5 million with maximum ten-year repayment terms. 
SBA 7(a) Loans 
This small business loan is SBA's primary business loan offering. Aside from being used for working capital, you can also use the fund for purchasing business supplies, refinancing debt, or buying real estate.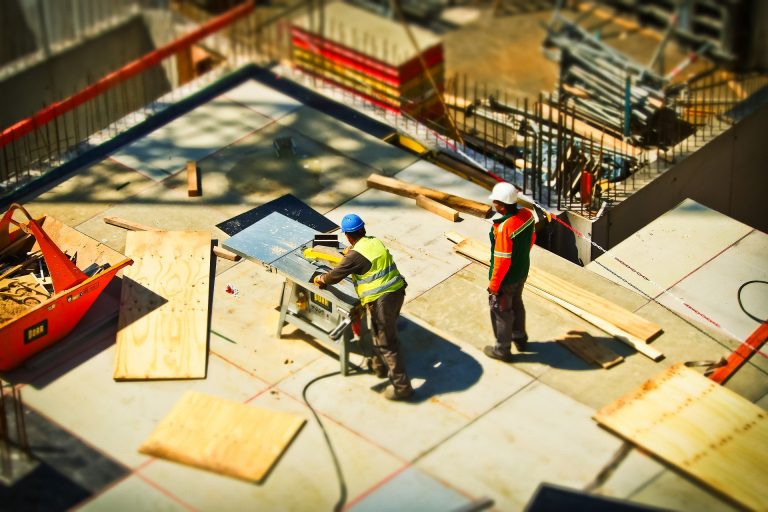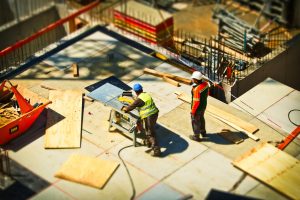 How To Obtain A Working Capital Loan:
After determining the right capital amount for your construction business needs, it is time to search for a reliable financing company.
In most cases, contractors and construction companies choose financing firms conveniently located within their hometowns. Preferably, those financing companies must have specialization in working capital loan options dedicated to independent contractors and companies in the construction industry.
Meanwhile, the advancements in financial technology have enabled many financing companies to offer working capital loan products more efficiently. For instance, independent micro-lenders or banks provide web-based services to their clients for ultimate convenience, involving online business loan applications, tax deduction calculators, and business loan calculators.
You have to gather the required financial documents to expedite the application process. In most cases, lenders require bank statements from 1 to 3 years to verify a business' annual revenue. The lenders may also need to perform a credit check before completing the process.
If you are aware of these things and have the necessary documents ready, you can speed up the application process for the working capital loan.
For a bigger picture of how you can get a working capital loan for your construction business, take a look at the steps below:
Step 1: Evaluate your Borrowing Needs 
If getting a working capital loan would benefit your business, then spend time evaluating how much money your business needs and for how long. You also need to consider your ability to repay.
Step 2: Check the Business and Personal Credit Scores 
Lenders evaluate the personal and business credit scores of businesses with credit profiles. The personal FICO scores should be at least 550 to qualify, and if your score is higher, you may have a shot at better terms and rates. It is recommended to check your credit scores before a loan application to know the approval odds.
Step 3: Research and Compare Lenders 
After determining how much working capital you need and knowing your credit scores, the next step is to research lenders' qualification requirements. Compare online lenders, credit unions, and banks. Make sure to compare lender fees, interest rates, and repayment terms. Do not forget to read customer feedback and reviews to get an inside look at the lender's reputation.
Step 4: Collect the Required Documentation 
Required financial documentation and paperwork vary from lender to lender. On the other hand, many traditional lenders require applicants to submit at least 12 months of business and personal bank statements, information about their current business loans, and a minimum of two years' tax returns. The lenders may also require a detailed business plan.
Step 5: Submit the Loan Application
Once all the necessary documentations are ready, it is time to submit a formal working capital loan application through the lender's branch or website. While procedures vary, many lenders usually contact prospective borrowers via email or phone call to request additional information before the application process. They may also allow borrowers to check their application status online.
Final Thoughts 
You can take advantage of the many kinds of working capital loans. If you lack working capital, don't let it affect your small business's ability to operate smoothly. If you believe it will benefit your company, start determining the capital amount needed, check your credit scores, know the compare lender requirements and terms. Then, if you feel the financing will help your business, submit a formal loan application.