How do Credit Card Machines Work?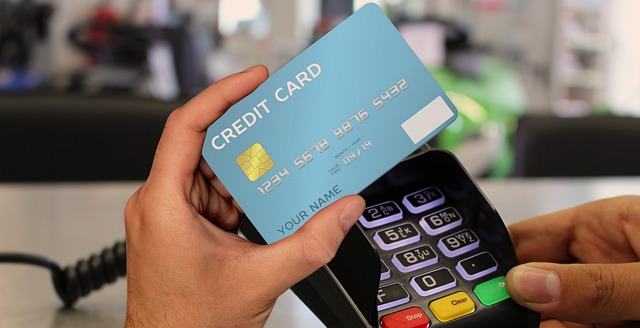 Credit card machines (credit card readers, credit card terminals, or credit card processors) are equipment used to process card payments. Traditional card readers allowed users to swipe the magstripe.
Modern credit card terminals include keypads for PIN debit transactions, chip readers, and tap-to-pay. Chip readers provide enhanced security, while tap-to-pay uses near-field communication (NFC) to submit payment information. Some include touchscreens for convenience and adding options like signing up for loyalty programs or selecting receipt preferences.
In addition, some card readers also include the ability to process mobile payments, such as Apple Pay or Google Pay. A few might include options for online payment services like PayPal or Venmo.
Most in-person retail operations, restaurants, and other merchant businesses use a card reader in addition to their cash register. Some might only accept card or mobile payments, but most companies still accept cash.
When a customer enters their payment method, the reader sends the payment request to the customer's financial services provider. Once the financial services provider approves the payment, it returns as paid and prints the receipt, finalizing the transaction.
Most card readers rely on software to process payment information. In most cases, businesses purchase the equipment and then pay for a monthly subscription plus processing fees for each transaction. This is known as a point of sale (POS) system.
Many POS systems include the ability to key in card information instead of processing, known as a card-not-present transaction. For online businesses, such as eCommerce, there's no way to run physical cards, so they rely on card-not-present transactions processed through virtual terminals.
Some POS systems include inventory management, employee management, loyalty programs, analytics, and reporting as part of the software subscription. That's why shopping for POS hardware is only one part of the equation – you also should consider transaction fees and software options.
What types of Credit Card Terminals are available?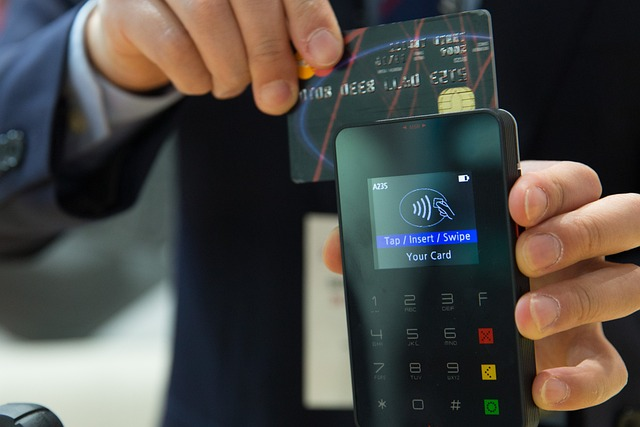 Here are the various types of credit card readers available.
Traditional Terminals
Also called "wired terminals," these credit card readers require a phone and internet connection with a dedicated phone line. The system is hardwired and suited for fixed locations like stores or restaurants.
Wireless Terminals
These card readers use Wi-Fi or Bluetooth to connect to payment systems. They're good for businesses on the go or locations that don't want to hardwire a system.
Mobile Credit Card Readers
These card-reading accessories plug into a mobile device like a tablet or smartphone. They usually require working with a companion app that enables mobile processing.
Virtual Terminals
Online payment portals enable companies to accept and process payments via their website, phone, email, or fax. Virtual terminals are more prone to chargebacks, so the processing fees can sometimes be higher.
Point-of-Sale Systems
All-in-one systems that combine hardware and software for payment processing integrated with inventory management, sales reporting, customer data, and more.
Contactless Payment Systems
Allows customers to use a mobile device or contactless card. This enables customers to pay according to their preferences, opening up more sales opportunities for the business.
What are the different Credit Card Machine Features?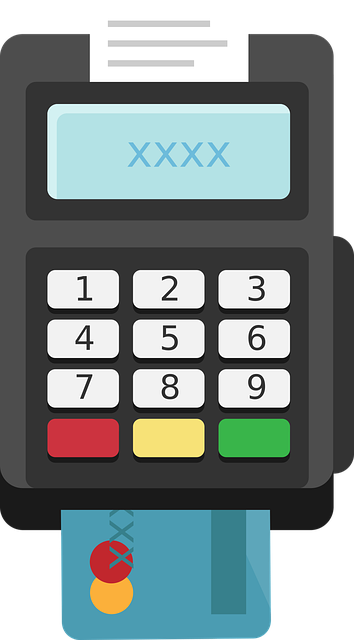 Regarding essential features for credit card machines, you should consider both the hardware and software features. Here's what to look for in a credit card machine.
Hardware Features
Security: It's important to ensure your payment processor is secure. Look for card readers with end-to-end encryption, tokenization, and other security features.
Compatibility: The card reader should be compatible with your payment processing system to ensure transactions are processed correctly. Using a POS system provider helps ensure this, as the hardware and software are already integrated.
Processing Speed: Readers should have fast and reliable processing. Delays or interruptions in transaction processing can slow your sales or even cost a lost sale.
Multiple Payment Types: Modern card readers should have a swipe and chip reader at a minimum. The best ones also include tap or contactless payment to accommodate customer preferences.
Interface: Card readers should have a friendly user interface and easy setup. This helps reduce errors and solve any issues during transaction processing.
Receipt Printing: You'll need a processor to print receipts for your customers. Restaurants may need dual receipt printing for tip or PIN information.
Connectivity: You don't want a card reader to disconnect during business hours and disrupt your sales. Most are Wi-Fi enabled, but a wired connection may be more reliable. Some offer features to continue processing when offline.
Battery Life: Many card readers are battery-powered. A short battery life could be an issue for high-volume sales locations. Ensure the battery life is conducive to your sales volume.
Technical Support: A card reader could experience technical issues. It would be best to work with a company that offers support when needed. For example, a company that only offers Mon-Fri support might not work if your busiest sales days are weekends.
Software Features
Payment Processing: This is the core function of your card reader, so you should ensure it's reliable and affordable.
User Management: Many systems allow you to assign different user roles. For example, a cashier user role would be able to ring in transactions, but you could set it up so that only manager user roles can void transactions or process refunds/returns.
Analytics and Reporting: POS and card reader software should include analytics to track sales goals, loyalty membership signups, sales by employees, and other metrics. It should also produce reports so you can track sales history, inventory, and more.
Inventory Management: A card reader with integrated POS system software could help you manage your inventory. For example, scanning an item's barcode automatically removes it from your inventory. Advanced systems can even track top sellers and generate automated purchase orders when inventory levels reach a certain threshold.
Customer Management: Some POS software enables businesses to create and maintain customer profiles. This allows you to track transaction history and offer targeted marketing campaigns. Some POS systems include full customer relationship management (CRM) tools.
Integrations: Look for card reader software that integrates with your existing business management programs, such as accounting software. If you don't get a card reader with a full-service POS system, you can use integrations with inventory management software and CRMs.
How much do Credit Card Machines Cost?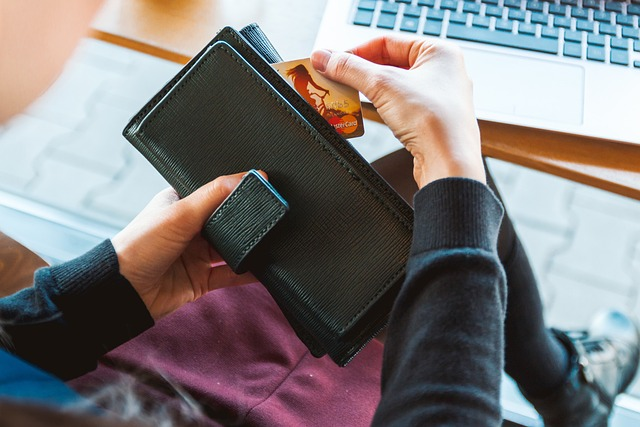 Credit card reader costs can vary significantly depending on the type of equipment you need and what features or add-ons your business requires.
Equipment Costs
Card reader equipment costs range from under $100 to thousands of dollars. It depends on how many units you require, what payments you want to accept, and any additional features, such as a self-checkout touchscreen.
Simple mobile card readers connecting to a smart device can range from $10 to $100. Some payment service providers might provide a free credit card reader when you sign up for their monthly service plan.
Basic countertop card readers usually cost between $50 and $200. Handheld and wireless card readers range from $50 to $500. Added features for either type, such as NFC technology or touchscreens, can cost well over $1,000.
So, as you can see, the costs change depending on your needs. A pop-up shop might only require a $50 mobile card reader, while a large retail store might need several card readers (one for each register) that include NFC technology and several self-checkout touchscreens. The large retail store could pay several thousand dollars for its equipment.
Software Costs
Many card readers are part of a full-service POS system with a monthly software subscription. Some payment service providers, like Square, might offer no monthly fee. But on average, POS system software costs could range from $40 – $400 monthly.
Payment Processing Fees
Transaction fees, or payment processing fees, depend on the provider, but most range from 1%-3% plus a flat rate. It also depends on the type of transaction and if the businesses are considered a high-risk merchant account.
For example, a company might charge 2.5% plus 10 cents for swipe or chip reader transactions. The same plan might increase the fee to 2.7% plus 10 cents for mobile payments. Card-not-present transactions, such as online purchases, are often more expensive because of the increased chances of a chargeback. So, hypothetically, this same plan might charge 2.9% plus 20 cents for virtual terminal transactions.
High-risk merchant accounts refer to businesses seen as high-risk due to the industry or a history of chargebacks. Examples of high-risk industries include legal cannabis/CBD, gambling, firearms, or adult entertainment.
There are fewer providers for high-risk merchant accounts, and transaction processing fees are usually 1%-2% higher than other merchant accounts, meaning they range from 2%-4%. High-risk accounts also typically have additional costs, such as rolling reserves, higher chargeback rates, and higher flat fees (for example, an extra 30 cents instead of 10 cents).
What are the Best Credit Card Reader & Terminal Options?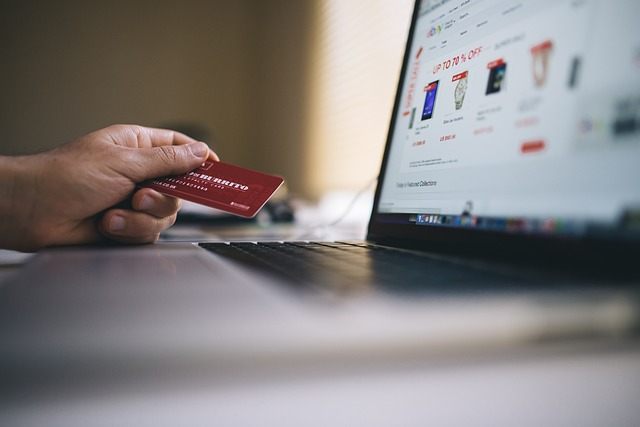 Small business owners have many options for credit card readers, payment service providers, or full-service POS system providers. Here are some of the top options to consider.
Clover

Clover is an all-in-one POS system provider for retail and restaurant businesses. It includes various software subscriptions and hardware options to meet the needs of small and medium-sized businesses (SMBs). Since it has multiple offerings, it can also scale with your business.
Hardware Options
Clover Go: $49
A mobile attachment for Android and iOS devices that works with the Clover Go app. It allows businesses to process payments on the go. It accepts all major credit and debit cards along with a chip reader and contactless payments. The device only provides digital receipts.
Clover Flex: $599 (monthly payment plans available)
Clover Flex is a handheld, portable POS that businesses can use at the counter, table, or on the go. The all-in-one machine includes a nearly 6″ touchscreen, built-in printer, camera, and barcode scanner. Businesses can use the device alone or with other Clover POS devices.
Clover Mini: $799 (monthly payment plans available)
Clover Mini is a compact but full-service POS device that you can use just for payment processing or end-to-end business management. The device features an 8″ touchscreen with the option to print, text, or email receipts. It accepts swipe, dip, or tap payments from all major credit and debit cards. It also has the option to add contactless payments like Apple Pay, Google Pay, PayPal, and Venmo.
Clover Station Solo: $1,699 (monthly payment plans available)
The Station Solo is a ready out-of-the-box countertop POS system with a cash drawer and receipt printer. It includes a 14″ touchscreen for easy data input. The system fully integrates your back office to offer sales tracking, inventory management, staff communication, employee management, and reporting. The hardware kit also includes two keys and a security cable. In addition to card, mobile, and contactless payments, the system also allows for a virtual terminal, invoicing, and recurring payments.
Clover Station Duo: $1,799 (monthly payment plans available)
The Station Duo adds a second, customer-facing touchscreen. It's also more customizable as it can integrate with additional hardware like barcode scanners. In addition, it processes QR code payments.
Clover Subscription Plans
Clover Payments – $0: Only includes payment processing; no hardware.
Clover Essentials – $14.95/month: For small retail or service-based businesses that don't accept returns.
Clover Register – $49.95/month: For small to mid-sized merchants that require more POS features.
Clover Counter Service Restaurant – $54.95/month: For quick-serve restaurants, cafeterias, or mobile food service businesses.
Clover Table Service Restaurant – $84.95/month: For full-service restaurants.
Clover Pros & Cons
Pros:
Provides an option for a free plan.
Affordable transaction processing rates.
Provides a customer loyalty plan.
Advanced features for business management.
Clover App Marketplace offers many integrations.
Cons:
Only eligible with Fiserv merchant accounts.
Costs can run high.
Tied to the Clover Ecosystem.
Square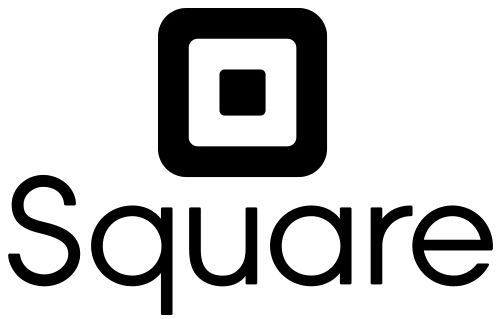 Square is a payment processing and POS platform. Businesses of all sizes use it, from startups to established, multi-location companies. It's one of the leading POS providers available.
Hardware Options
Square Reader for Magstripe: The First One is Free, $10 for each additional one
Users get the basic magstripe reader for free when signing up for a Square account. The mobile device connects to smart devices, which can get you started processing payments on the go or at your location. Transaction processing fees are 2.6% + $0.10 per swipe.
Square Reader for Chip & Contactless: $59 ($66 with charging dock)
This device processes chip reader payments and contactless payments like Apple Pay and Google Pay. Both payment methods have a fixed processing fee of 2.6% + $0.10.
Square Stand: $149
Square Stand is a powerful iPad POS. Users only need to download the Square POS app to use the device. It processes swipe, scan, chip, and tap payments. The system can download additional third-party apps to integrate business operations.
You can expand the setup with hardware like a barcode scanner, receipt printer, and cash drawer. There's also an option for Square Stand Mount, which can be placed anywhere in your shop and used as a self-checkout screen. Transaction processing rates are 2.6% + $0.10.
Square Terminal: $299 (+ $39 to add Hub)
Square Terminal is a credit terminal and all-in-one POS system. The device makes accepting payments easy and running a point-of-sale customized to your business needs. It has a swipe for magstripe, dip for card chips, and a tap/contactless reader. The POS software is built into the device, so there is no need to download an external app. Processing fees are 2.6% + $0.10 for each in-person transaction.
Square Subscription Plans
One of Square's standout features is a free POS account, regardless of your hardware. There are also paid subscription options for more advanced features. However, there's no contract, so it's a pay-as-you-go arrangement you can cancel anytime.
Square for Retail: Plans start at $60 for one location and $40 for each additional location.
Square for Restaurants: Plans start at $60 for each location.
Square Pros & Cons
Pros:
No monthly fees for basic plans.
No long-term contracts.
Provides a diverse range of hardware options.
Tailored options for retail and food service businesses.
Cons:
Account stability issues – can freeze due to irregular activity.
Less cost-effective the higher your sales volume.
Limited support options.
Shopify POS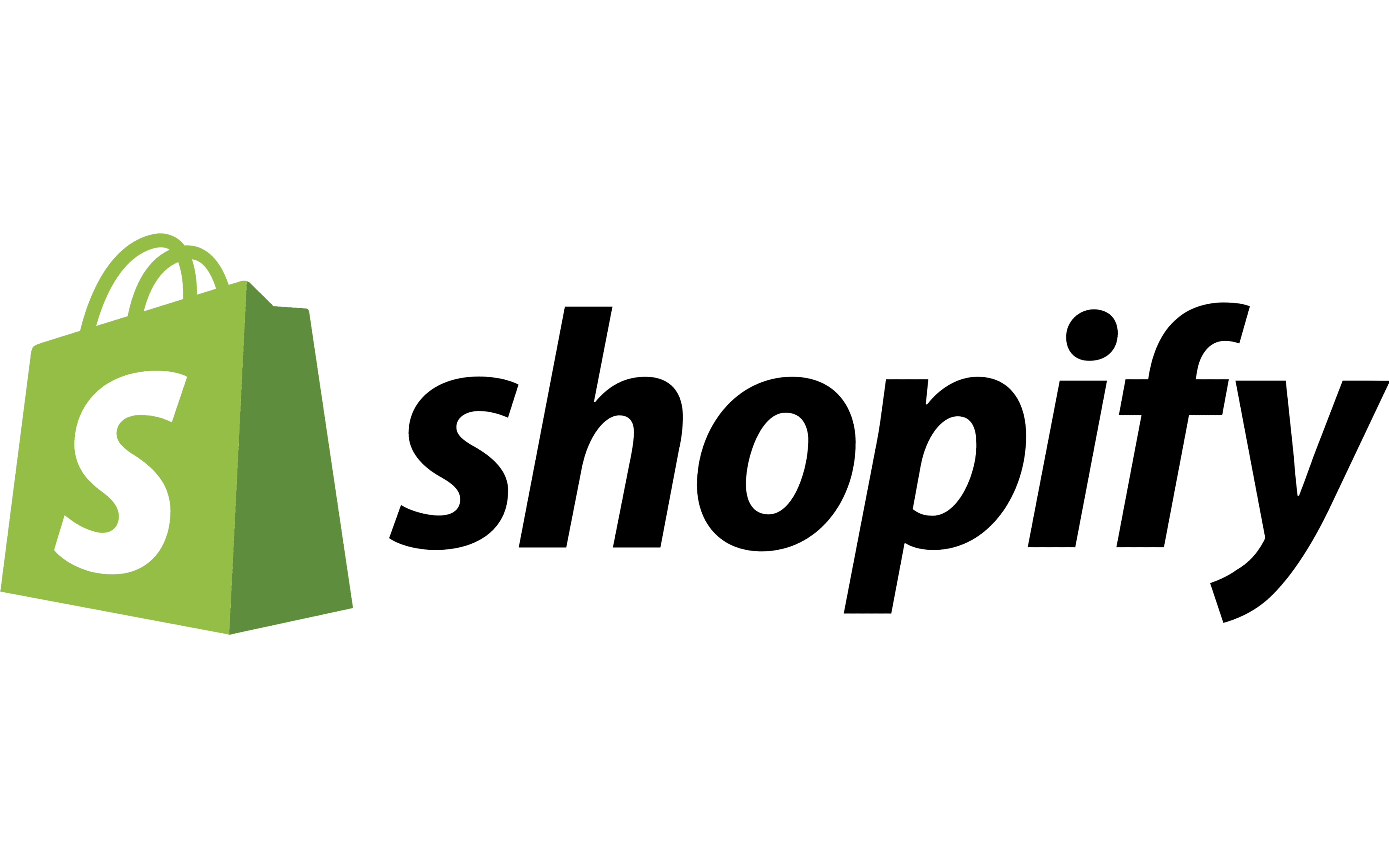 The popular eCommerce platform Shopify also provides an in-person POS solution. It's a good fit for businesses that sell online and have a physical presence.
Hardware Options
Tap to Pay on iPhone – Free
This option allows iPhone users to activate a tap-to-pay option through the Shopify app. It uses the device's built-in NFC capabilities, requiring no additional hardware. It suits online sellers who must create a fast and straightforward way to accept in-person payments.
Shopify Tap & Chip Card Reader – $49
This mobile card processor can connect to a tablet or smartphone. It accepts chip or tap payments from all major credit and debit cards. It will also accept contactless payments from Apply Pay and Google Pay.
Shopify Retail Kit – $219
The retail kit has three options: iPad 9.7″, iPad 10.2″/Air 10.5″, and Android. The kit includes a stand and a robust chip and tap card reader.
Shopify POS Go – $399 ($429 with case)
Shopify POS Go is an all-in-one POS device that acts as a terminal, barcode scanner, and card reader. It includes a magstripe swipe, chip reader, and tap payments. The device features a 5.5″ HD touchscreen with gorilla glass.
Software Subscriptions
Shopify Starter – $5/month: Only enables selling through social media.
Basic Shopify – $39/month or $29/month billed annually: For a complete online store with basic functionality and/or a POS system for in-person sales.
Shopify Plan – $105/month or $79/month billed annually: For running a more complex store. Unlocks staff accounts and some advanced tools and reporting features.
Shopify Advanced – $399/month or $299/month billed annually: Unlocks all advanced features, including international payments.
Shopify Plus – Custom pricing: For businesses with annual sales exceeding $500k.
Shopify Pros & Cons
Pros:
Easy to scale with your operations.
Robust eCommerce tools, including building a full online store.
Integrates selling across multiple channels.
Affordable POS hardware.
Integrates with thousands of apps.
Cons:
Requires a paid monthly subscription – no free plan.
Same account stability issues as Square.
Limited checkout customization options.
PayPal Zettle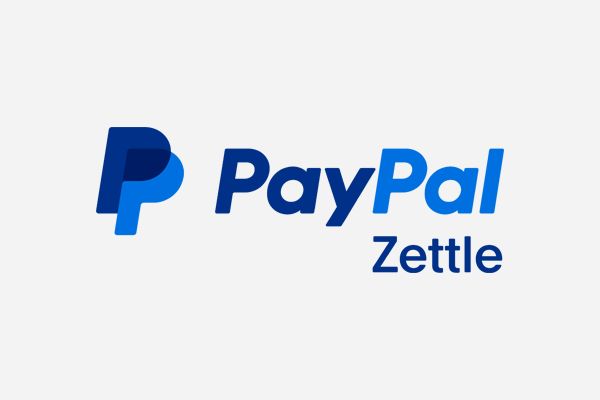 The popular payment service provider PayPal provides a point-of-sale system called Zettle. It allows businesses to accept in-person PayPal payments in addition to card transactions.
Hardware Options
Zettle Reader 2 – $29 for the first reader & $79 each for each additional reader
This flexible card reader pairs with the PayPal Zettle app to process payments. It includes a tap and a chip reader. The device accepts payments from all major cards, Apple Pay, Google Pay, Venmo, and, naturally, PayPal. Transaction fees are 2.29% + $0.09.
Zettle Terminal – $199 (for terminal only)
Zettle Terminal is a portable, all-in-one device for seamless payments. It comes with a preloaded SIM card, so it's connected right out of the box. Transaction fees are 2.29% + $0.09.
You can also order it with add-ons:
Terminal with built-in barcode scanner: $239.
Terminal with built-in printer & dock: $269.
Zettle Store Kits
Business owners can purchase accessories like barcode scanners and cash drawers individually to build their own POS kit or order one of several pre-build store kits.
Store Kit Mini – $249 (or $598 with iPad): Includes Zettle Reader 2, Zettle Doc, Zettle Stand 360, and an optional iPad ($349).
Store Kit Standard – $499 (or $848 with iPad): Includes Mini kit items plus iPad stand 360, Smart Printer, and thermal rolls for Smart Printer. Like the mini kit, it includes an optional $349 iPad, or you can use your own.
Store Kit Plus – $699 (or $1,048 with iPad): Includes everything from the standard kit plus a barcode scanner.
Store Kit Portable – $339: Includes Zettle Reader 2, a portable printer, and thermal rolls for the portable printer.
PayPal Zettle Pros & Cons
Pros:
Accepts contactless, chip, and PIN payments.
Allows in-person PayPal and Venmo payments.
Trusted payment processor.
Easy to predict processing rates.
No monthly fees.
Lower in-person transaction fees than Square.
Cons:
Limited features for POS solutions.
Account stability issues.
Not ideal for high-volume merchants.
No offline mode – must have an internet connection.
Frequently Asked Questions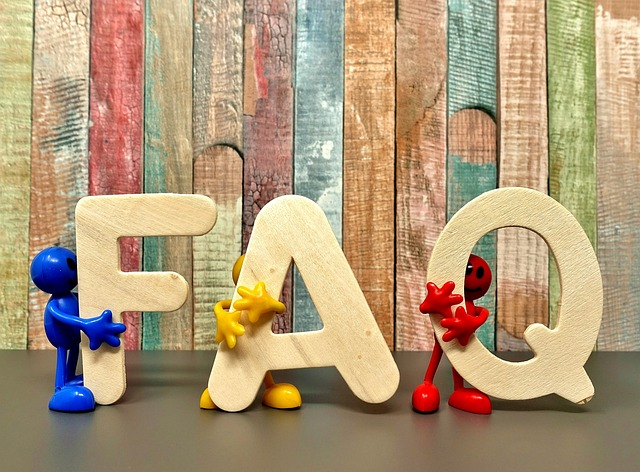 Here are the most common questions about the best credit card machines for small business.
How do I Choose the Best Credit Card Machine for my Business?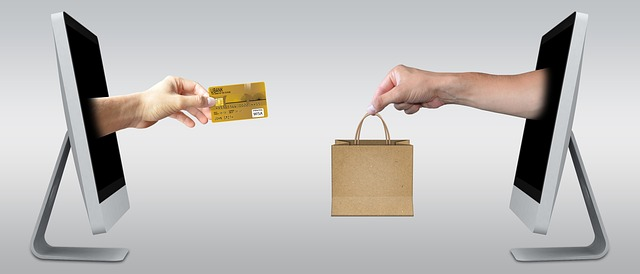 There are several considerations when choosing a credit card reader and POS system.
Sales Volume
Knowing if the card reader(s) can handle your sales volume is important. Getting a lower-cost POS terminal may look good on the balance sheet, but slow processing times could derail your operations. In addition, if you need multiple readers for multiple registers, you might want to look for more affordable bundles or equipment kits.
On the other hand, you don't want to overspend on a system meant for high-volume stores when you have a low-volume operation. For example, running a food truck or quick-serve restaurant doesn't require as much as a full-service restaurant.
Payment Methods
Ideally, you'd give your customers every method available to pay you. However, devices that include NFC communication for contactless payments will be more expensive. You could start with a swipe and chip reader, then invest in more advanced units as your sales increase. Sometimes, a payment app, like PayPal for business, can supplement your card reader until you have the budget for a new one.
The most important thing is understanding your customer base and how they prefer to pay. For example, if most of your customers use cash, you could get a much lower-cost mobile card reader or avoid card payments altogether.
Sales Channels
In-person sales require a card reader, but online-only sales need a virtual terminal. If you have physical and online channels, it would be best to get an all-in-one POS system with card readers and software that keeps your sales tracking, inventory, and purchase orders consistent across all channels.
Where You Do Business
Storefronts with fixed checkout locations would be better served with a comprehensive POS system with a traditional card reader, cash register, and barcode scanner. However, a mobile payment processor makes more sense if you run a mobile business or process sales on the go.
Software & Integration Needs
Some of the best card readers come from vendors providing comprehensive POS and merchant services. For example, Clover provides a dedicated merchant account in addition to payment processing. A full-service POS system includes tools to manage inventory, produce sales reports, and record customer data in a CRM.
Other businesses might already have CRM, accounting, employee, and inventory management solutions and just need the equipment and basic payment services. However, they must ensure the payment services integrate with their existing business management programs and apps.
Contract Length
Some POS system providers require lengthy contracts, especially for high-risk merchants. You might want to avoid getting stuck in a long contract. Look for providers like Square that offer pay-as-you-go or month-to-month pricing. That allows you to scale your POS system or look for a new provider as your business grows.
EMV-Compliant
Most card readers are required to be EMV-compliant. The standards, developed by Europay, Mastercard, and Visa (EMV), stipulate that cards must include chip readers and follow other EM guidelines. Most card readers available today include the standards, but you should always check to be sure – especially with low-cost or unknown brands.
Costs
As mentioned, your costs include the equipment itself, processing fees, and monthly fees. Some providers like Square and PayPal Zettle offer options with no monthly fees. However, you want to pay attention to transaction fees and determine if lower fees for a monthly fee make more sense.
What's the difference between a Credit Card Terminal & POS?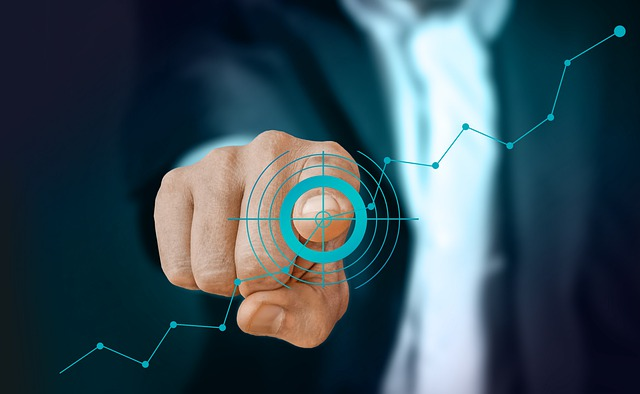 A credit card reader or terminal is technically a point-of-sale (POS). However, POS has also become synonymous with a POS system, which includes integrated hardware and software for payment processing, inventory management, employee management, purchase orders, and more.
Are there financing options to pay for Card Reader Equipment?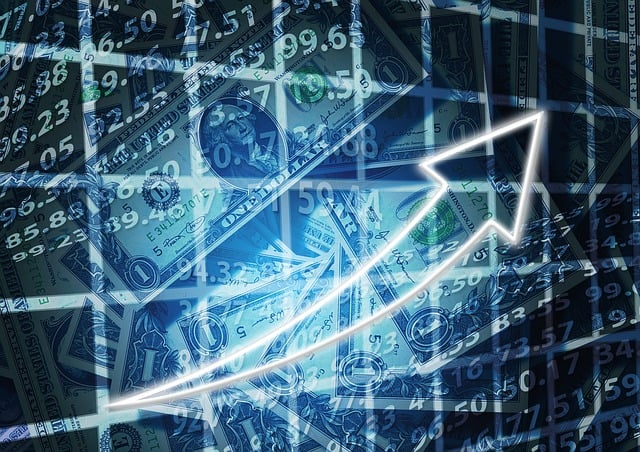 There are many low-cost credit card reader options, such as mobile card readers, that connect to your device. However, those options won't suffice for every sales operation.
Suppose you're opening up a second retail location where you need self-checkout options, including touch screens, card readers, coin dispensers, etc. You'll also have multiple cashier locations, each requiring a barcode scanner, cash register, card reader, and screen. In this case, your POS equipment costs could easily exceed $10k.
One of the best ways to finance POS machines, or most business equipment, is with equipment financing. These specialized loans are designed to acquire needed equipment and machinery on credit.
The equipment you're financing serves as the collateral for the loan. Many equipment loans include soft costs like delivery, installation, and software.
Equipment financing through our lender network here at UCS offers the following features:
Amounts: Up to $5 million per piece of equipment.
Factor rates: Starting at 3.5%.
Terms: 1 – 10 years.
Speed: 3 – 10 business days.
Approved businesses we work with typically meet the following qualifications:
Credit score: 600.
Time in business: 1+ years.
Annual revenue: $250k.
Other Small Business Loans
Aside from equipment financing, you might be interested in one of the following business funding options:
Best Credit Card Reader Options for Small Business – Final Thoughts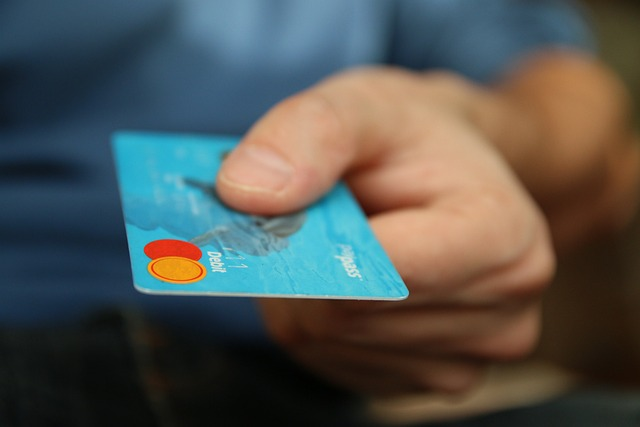 Businesses selling products or services in real-time need a way for customers to pay them, which means credit card readers. When selecting hardware, you want to look for reliability, security, speed, and ease of use.
You also must ensure it handles the payment types your customers prefer. Beyond that, you must choose which company and software to handle payment processing or full-service merchant account services.
This guide offers a starting point, but there are many POS systems and credit card terminal providers to consider. Compare costs, contract conditions, and scalability when shopping vendors.
Contact us if you have more questions on credit card readers to apply for a small business loan. Our alternative business funding experts can help you find the best financing options for your business needs.