What Is Melio?
Melio is an online accounts payable solution that allows businesses to conveniently make ACH bank transfers, debit card, and credit card payments to their vendors.
Melio syncs seamlessly with QuickBooks, automatically adding payment transactions to be processed in a dedicated app for scheduled automatic recording and recurring billing.
Melio was created with small business owners in mind to make vendor payments and get paid as simply as possible.

How Does Melio Work?
Melio makes paying vendors easy and hassle-free by allowing small businesses to make their payments by ACH bank transfer, credit card, or debit card, even if the vendor they are making the payment to only accepts checks. Using Melio to pay vendors is easy.
Here's how to make payments with Melio:
Add vendor or bill
First, users have the option of adding vendor or bill details in the online dashboard. Melio also allows for manual entry along with uploading files and taking photos of an invoice to scan into the platform.
Choose payment method
Second, businesses then have the option to pay an invoice by a debit card, credit card, or ACH bank transfer. The app also has scheduling tools available, so you can automate and schedule payments whenever they're due.
Have Melio mail a check or deposit funds electronically
Lastly, either Melio mails a check to the vendor or deposits the funds into the vendor's bank account.
Melio is the easiest way to send money. With just a few clicks, small businesses can access their accounts from any computer or mobile device and make payments to vendors anywhere at any time!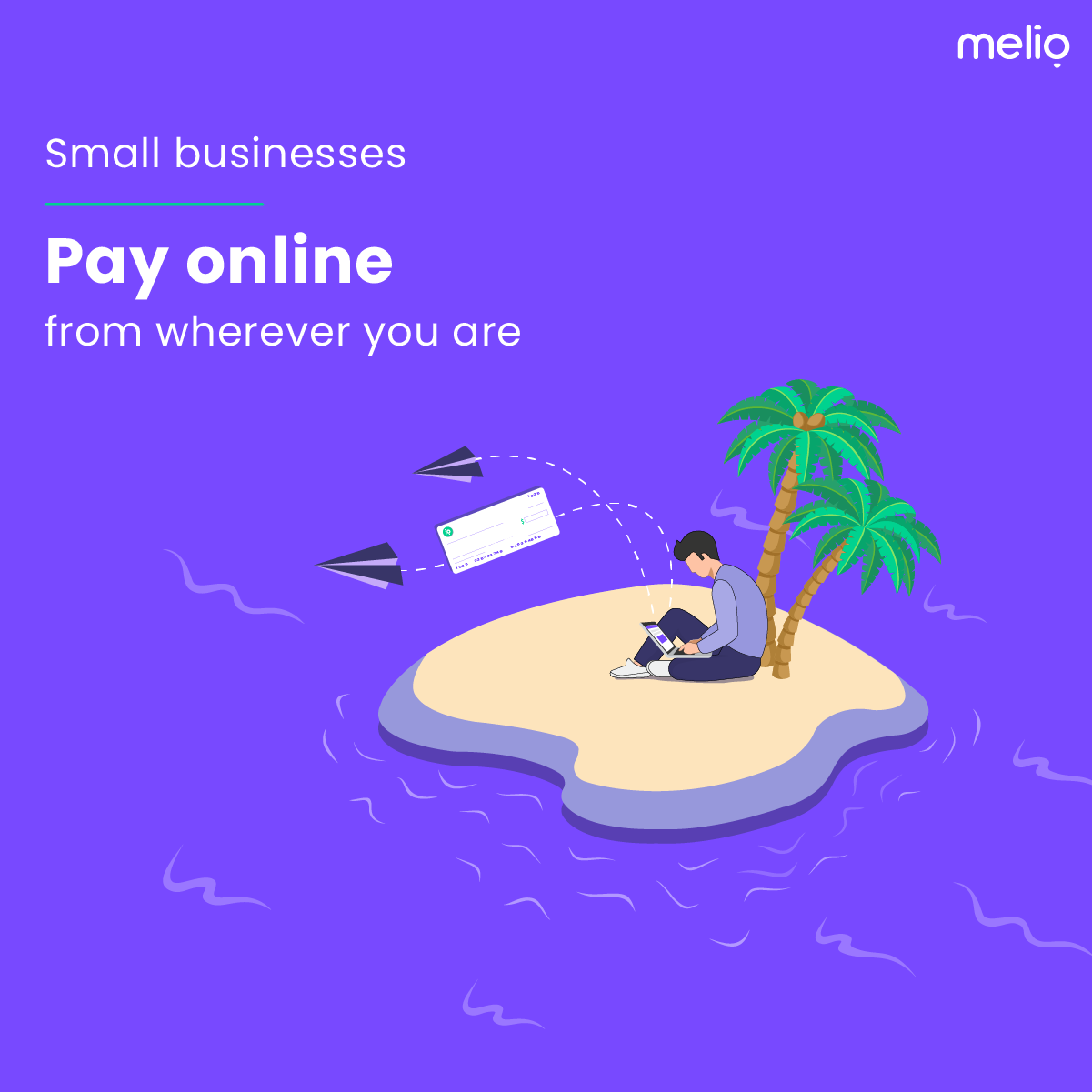 How Much Does a Melio Account Cost to Pay Vendors and Get Paid by Customers?
You'll be surprised to learn that most of Melio's payment services are entirely free. So how does Melio make money?
Here's the Melio pricing breakdown below:
Subscriptions:
Melio is free for small businesses to open an account and maintain.
Accounts Payable ACH Bank Transfer & Debit Card Fees:
Melio is also free for ACH and debit card transactions, making it super easy to pay vendors who only accept checks as a mode of payment.
Accounts Payable Credit Card Fees:
The transaction fee charged by Melio to pay your vendors via credit card is 2.9%. Even then, they don't make the lion's share of that fee because Melio must pay the credit card processor a percentage of the transaction. Melio makes it super easy for users to pay bills when credit cards are not accepted by a particular vendor as a mode of payment.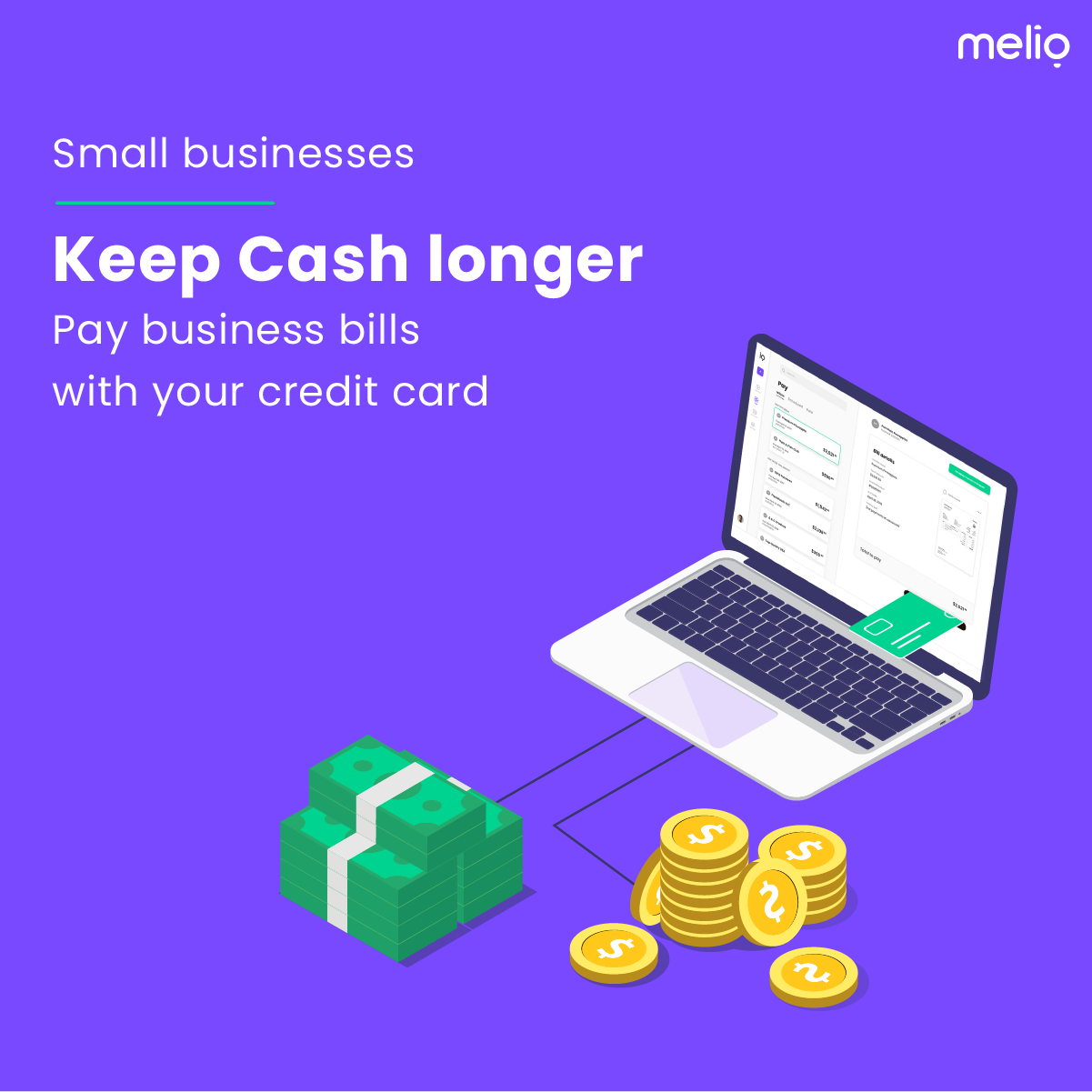 What Are the Main Features of Melio?
Melio has an abundant suite of features that any small business can take advantage of to manage cash flow and make the accounting process go smoothly with Quickbooks integration included.
The features are free to use with your account and go a long way in helping to manage your payment & accounting flow.
1099 Preparation
Accounts Payable
Accounts Receivable
ACH Payment Processing
Approval Process Control
Approval Workflow
Bank Account Reconciliation
Billing & Invoicing
Bookkeeping Services Integration
Cash Management
Check Processing
Check Writing
Client Management
Contact Database
Customizable Invoices
Deferred Billing
Due Date Tracking
Duplicate Payment Alert
Electronic Funds Transfer
Expense Tracking
For CPA Firms
Fraud Detection
Invoice Processing
Mobile Payments
Multiple Payment Options
Online Invoicing
Online Payments
Partial Payments
Payment Processing
PCI Compliance
Recurring Invoicing
Recurring Payments
Recurring/Subscription Billing
Self Service Portal
Vendor Management
As you can see, team Melio left no stone unturned when building out a platform that any small business can use to manage accounts payable amongst many other services, and rest assured they're not done.
Melio recently received a fresh round of funding of $110 million. This brings the total amount of funding they've received to date $254 million.
This funding will continue to give the company the ammo they need to continue to add more services to add value and assist any small business owner in the process of paying their bills, accepting payment from other vendors, and making sure the accounting details around all these transactions are documented correctly.
Your accountant will be happy you're one of their clients!

What Are Some Advantages of Using Melio?
It's free to use in most cases
As we mentioned above, when a business pays their bills using debit cards or ACH bank transfers, you pay no fees. Now, what could be better than free?!
However, there is a 2.9% service fee when using a credit card to pay a vendor. This covers the card processor's fees and provides team Melio with the revenue to sustain its feature suite while adding new features for its clients.
Team Melio = reliable customer support
Melio clients receive their own customer relationship manager to assist and solve any problems that may arise.
Since the business model relies on continued use and residual income from service fees, the support team at Melio is serious about customer service. It aims to make every business owner feel like a valued client.
Be sure to check out their extensive FAQ help center, where they have tons of details about the platform and how the service works. You can also contact customer support at any time via email, chat, or call.
It's easier to get paid
if you're a small business or a freelancer, we're sure there have been times where you've been in a cash flow crunch and needed to get paid asap! Melio makes it easy to get paid by allowing your clients to pay their bills by debit cards, credit cards, and ACH bank transfers.
So if for any reason, you're a company or vendor that cannot accept credit cards and would like to make it easy for your clients to pay your bill, Melio is the payment service for you.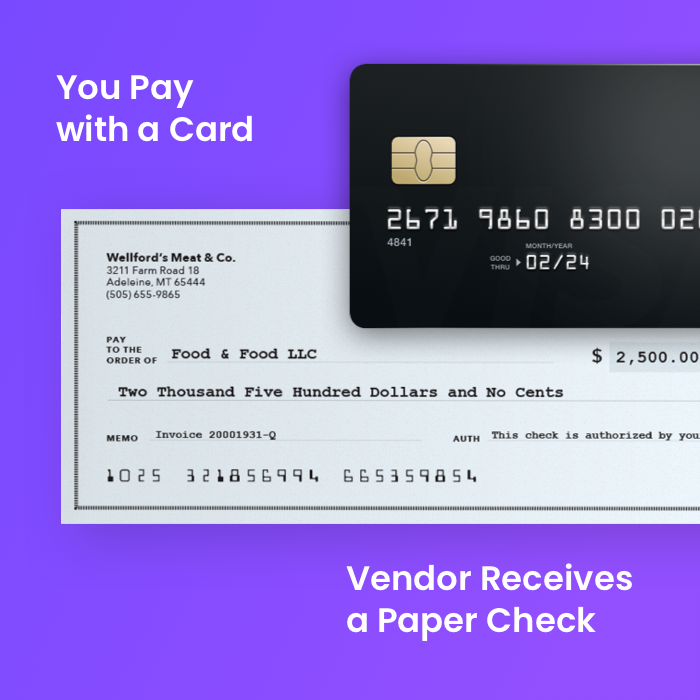 Accounting is easy
With the built-in Quickbooks integration feature, your accountant can quickly log in and review your account data and download any file needed from the Melio dashboard.
What Are Some Disadvantages of Using Melio?
Can only pay companies located in the U.S.
If your business deals with a vendor outside of the U.S., Melio currently cannot help by paying international bills through their platform. At their rate of hyper-growth, we anticipate they will address this problem in the near future.
Quickbooks is the sole accounting integration
At the moment, Quickbooks is the only accounting integration available on Melio. It may be a pain for you and your accountant to manually handle the tasks that Quickbooks automates. Rest assured that if you're a Melio customer who doesn't use Quickbooks, it won't be long until team Melio adds support for more data software integrations.
Newer companies have their hiccups
Melio feedback on sites like Capterra and GetApp say that bill payments to vendors went out late at times. No one can afford to pay their bills late, let alone small businesses.
Regardless of the issue, the customer support team at Melio responds to online reviews and social media posts quickly to rectify any issues. In one instance, Melio even donated to a customer's favorite charity on top of fixing the problem. It seems like Melio goes above and beyond when it comes to customer support and retention.
What Industries Does Melio Work Best For?
If you've got a bill you need to pay, and your industry is mentioned in the list below, you're in luck. However, any industry is generally accepted, so long as you have vendors, you need to pay.
Logistics
Professional Services
Home Services
Personal Services

What Business Expenses Can Get Paid With Melio?
Melio's platform can pay any vendor bill by simply logging into the customer dashboard and entering the invoice info. Here's a shortlist of expenses you can pay with Melio.
General Business Expenses
Business Services
Rent/Lease Bill
Utility Bill
Marketing & Ads
Contractors & Freelancers
Legal Services Bill
Insurance Bill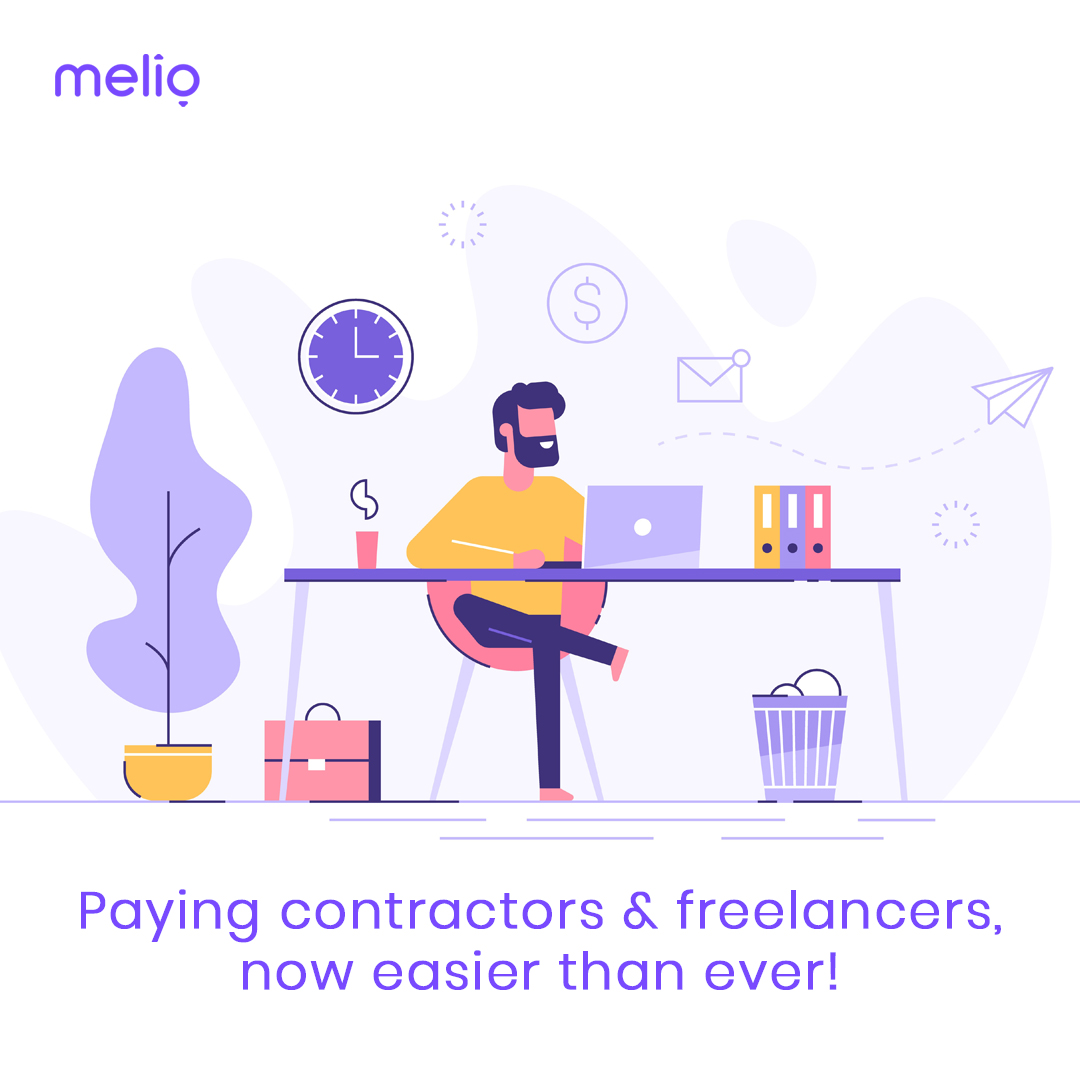 Is Melio Secure?
According to Melio's website, they use state-of-the-art cryptographic algorithms when transmitting data and in their databases. Their servers are monitored 24 hours a day, 7 days a week, and keep them in PCI and SOC 1, 2, and 3 certified data centers.
‍Melio is PCI compliant and does not store any sensitive information on their servers. They use a card processor (TabaPay), a certified Level 1 PCI Compliant Service Provider requiring an annual independent security audit of its processes and systems. The Melio team tests their systems daily, both manually and with automated processes, to ensure the highest level of security.
All monies are held in a protected account by Evolve Bank & Trust until delivered to a vendor, so funds are never at risk. What's more? All team Melio employees undergo a strict review procedure, including background checks and security training.
Our Conclusion on Melio
After reviewing Melio's website and verified reviews across the web, we give the payments platform a 4.6 out of 5 rating and conclude that Melio provides a unique service to business owners by helping to transmit payments to vendors and from your customers. They provide a service that helps ease cash flow issues for businesses and streamlines the process for accountants.
Although they are a newer company, they are experiencing hyper-growth and will soon be a staple in the small business community. If, after reading this review, you believe that Melio can help your business, please visit Melio and apply for an account today!