What are SBA Loans?
The US Small Business Administration (SBA) is a federal government agency that supports small businesses across the county. It provides numerous resources for small business owners and aspiring entrepreneurs, including administering the SBA loan program.
The SBA does not service or fund SBA loans. Instead, borrowers work with one of three types of lending institutions: commercial banks, credit unions, or alternative business financing facilitators like United Capital Source. The government agency sets limits on what lenders can charge and partially guarantees the loans up to 85%.
With backing from the SBA, lenders can offer higher borrowing amounts at lower interest rates and longer terms than traditional business term loans. The SBA loan program includes the following:
SBA 7(a) loans (which consists of the Veterans Advantage loan).
SBA Export loans.
The SBA loan program includes options for military personnel, whether you're a veteran or an active duty service member. In addition to business loans, the SBA provides several resources for veterans who own businesses or are looking to become business owners.
SBA veteran resources include:
Boots to business.
Women Veteran Entrepreneurship Training programs.
Service-Disabled Veteran Entrepreneurship Training Program.
Veteran Federal Procurement Entrepreneurship Training Program.
The SBA is also an excellent resource for a veteran-owned business to secure government contracts. The government agency's website provides a contracting resource center.
What is the SBA Veterans Advantage Program?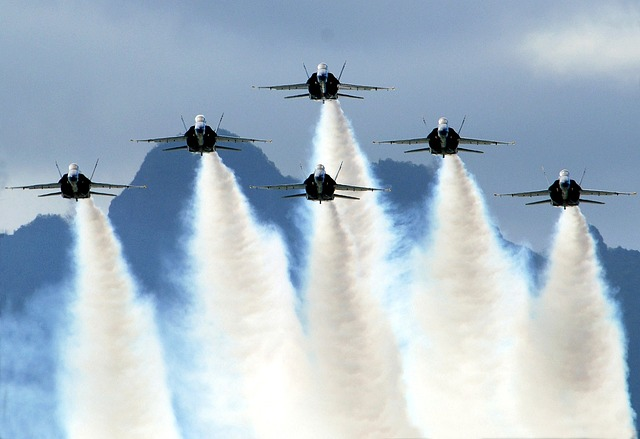 The SBA Veterans Advantage Loan is a special program that makes 7(a) loans available for veteran-owned businesses. The primary benefit of the Veterans Advantage loan is reduced fees compared to the standard 7(a) loan.
Loan amounts go up to $5 million, but the actual amount you'll receive depends on your business needs, financials, and credit score. Veteran-owned businesses can use the funds for most business purposes, including:
Terms go up to 25 years for commercial real estate or 10 years for all other purposes. Interest rates are tied to the prime rate, and the SBA sets a cap on what lenders can charge.
The guarantee fee ranges from 0%-3.5%, with an ongoing service fee of 0.5%, depending on the loan amount. Loans less than $150,000 don't have a guarantee or service fee. Loans under $350,000 are also exempt from the guarantee fee but have ongoing service fees. The average Veterans Advantage loan amount is $350,000.
Here's a breakdown of interest rate maximum limits for SBA 7(a) loans.
Variable Interest Rates
For loans with a maturity under 7 years:
$0-$25,000: Prime rate + 4.25%
$25,001-$50,000: Prime rate + 3.25%
$50,001 or above: Prime rate + 2.25%
For loans with a maturity over 7 years:
$0-$25,000: Prime rate + 4.75%.
$25,0001-$50,000: Prime rate + 3.75%.
$50,0001 or above: Prime rate + 2.75%.
Fixed Interest Rates
$0-$25,000: Prime rate + 8%.
$25,001-$50,000: Prime rate + 7%.
$50,001-$250,000: Prime rate + 6%.
Over $250,000: Prime rate + 5%.
What is the Military Reservist Economic Injury Disaster Loan Program (MREIDL)?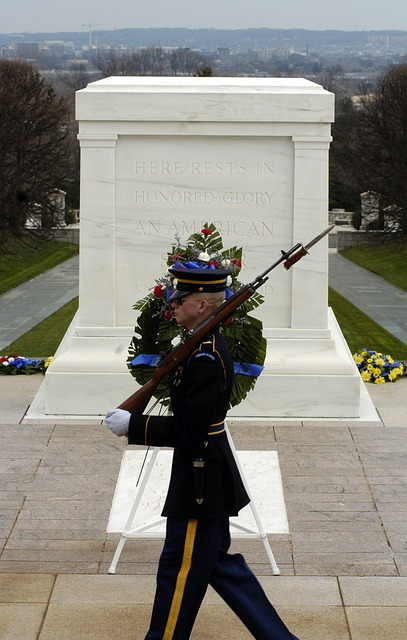 The Military Reservist Economic Injury Disaster Loan Program (MREIDL) is a loan intended to help cover expenses when a business faces economic hardship due to an essential employee getting called up to active duty. The MREIDL provides funding for business owners in the military reserves or National Guard after being deployed.
Loan amounts go up to $2 million with repayment terms of up to 30 years. Interest rates cap out at 4%, and borrowers are required to provide collateral.
How do veterans qualify for an SBA Loan?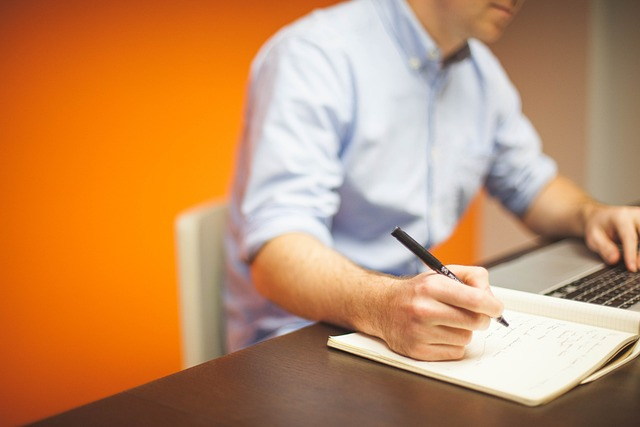 Qualifying for a Veterans Advantage loan or MREIDL requires meeting the SBA and lender requirements and verifying your veteran status. Let's break down each of these components.
SBA Loan Eligibility
To qualify for the SBA Veterans Advantage loan, your business must:
Be a for-profit enterprise.
Be located and doing business in the US.
Meet the SBA size standards for a small business.
Demonstrate the ability to repay the loan via cash flow.
Not be delinquent on debt or have recent bankruptcies.
Be at least 51% veteran owned.
To qualify for an MREIDL, you must be a service member, reservist, or National Guard member on active duty. You must apply while on active duty or within one year after service or discharge.
Small Business Administration Cash Flow Requirements
In its guidelines, the SBA states:
The cash flow of the Applicant is the primary source of repayment, not any expected recovery from the liquidation of collateral… If the Lender's financial analysis demonstrates that the Applicant lacks reasonable assurance of repayment in a timely manner from the business's cash flow, the loan request must be declined, regardless of the collateral available or outside sources of repayment.
Simply put: You must have the cash flow to support the payments on the loan.
FICO® Small Business Scoring Service™ (SBSS) Requirements
In addition, the SBA uses the SBSS to analyze a company's credit. The SBSS aggregates the personal credit scores of up to five business owners (each at least 20%), the business credit score of the company, and financial data provided on forms 1919 and 1920. SBSS scores range from 0-300, and most businesses need a score of 155 to qualify.
Lender Qualifications
In addition to meeting the SBA requirements, veteran business owners must also meet the lender requirements. Each lender sets different minimums for credit score, time in business, and annual revenue. At UCS, approved companies we work with typically meet the following minimums:
Personal credit score: 650+.
Time in business: 2+ years.
Annual revenue: $350k+.
Required Documentation for Veteran Business Owners
To apply for a veterans loan through the SBA, you must provide proof of your veteran status. Eligible members include:
Veterans service-disabled veterans.
Active duty members in the Transition Assistance Program.
National Guard or Reservist member.
Spouse of any of the above, including widows and widowers of members who died during service or from service-related circumstances.
Depending on your veteran status, you must provide one of the following forms:
Veterans: Form DD 214, "Discharge Papers and Separation Documents"
Disabled veterans: From DD 214 or documentation of the service-related injury.
Transitioning active duty members: DD Form 2 and DD Form 2648 (active duty) or DD Form 2648-1 (reservist).
Reservist and National Guard Members: DD Form 2.
Current spouses of veterans: DD Form 214 & evidence of being married.
Current spouts of transitioning active duty members: Evidence of marriage and DD Form 1173.
Widows and widowers of Service Members: Documentation from the Department of Defense verifying the situation.
How to apply for an SBA Veterans Loan: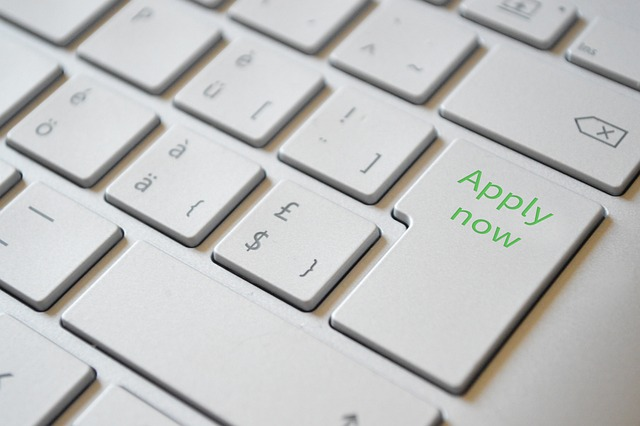 United Capital Source can help you apply for an SBA Veterans Advantage loan to a lender in our network following these steps.
Step 1: Gather your documents
Be prepared to provide:
Proof of veteran, reservist, or National Guard status with the correct Department of Defense form and any corresponding documentation.
Driver's License.
Business license or certificate.
Voided Business Check (for business bank account information).
Bank Statements.
Credit Report/Statement of Personal Credit History.
Business Tax Returns.
Credit Card Processing Statements.
Personal Tax Returns – 3 Years.
Business Tax Returns – 3 Years.
Business Plan (Not in all cases).
Personal Financial Statement.
List of Real Estate Owned or Business Leases if applicable.
Debt Schedule/Loan/Rent/Lease Documentation
Deeds/Title/Ownership documentation for any collateral/Security
Current Profit & Loss Statements and Balance Sheet Year-to-Date
A/R and A/P Reports
United Capital Source 1 Page Application
Step 2: Fill out the application
You can begin the application process by calling us or filling out our one-page online application. Either way, you'll be asked to enter the information from the previous section along with your desired funding amount.
Step 3: Speak to a representative
Once you apply, a representative will reach out to you to explain the repayment structure, rates, and terms of your available options. This way, you won't have to worry about any surprises or hidden fees during repayment.
Step 4: Receive approval
SBA Loans through our network generally take 3-5 weeks to process. Once approved and your file is closed, funds should appear in your bank account in a few business days.
What are the advantages of SBA Veterans Advantage Loans?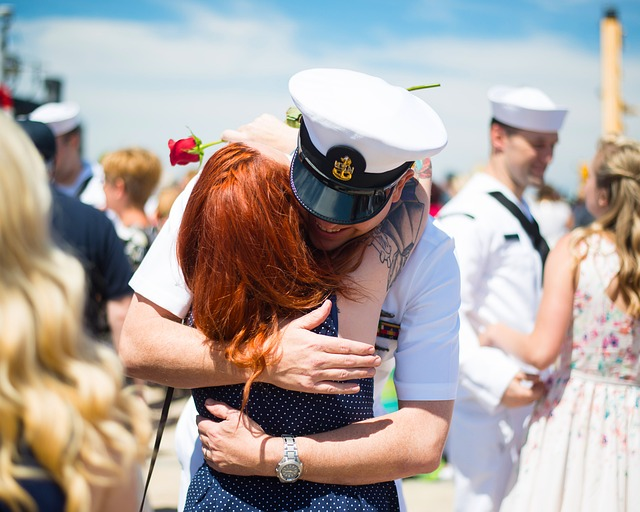 SBA loans are often considered the gold standard of small business financing. There are numerous advantages, but the biggest ones are the large borrowing amounts, low interest rates, and extended repayment terms.
The Veterans Advantage loan makes the popular 7(a) loan available to veteran-owned businesses. It also helps reduce the loan fees.
On-time SBA loan payments are reported to the major credit bureaus. Successfully paying your loan will help build your business credit, making it easier to secure financing in the future.
The low interest rate and long repayment terms mean your monthly payments are lower than most loan structures. This helps ensure you maintain strong cash flow during the life of the loan.
The high borrowing amounts allow businesses to make significant investments in their future. You can use the funds to acquire commercial real estate, hire more staff, purchase equipment and supplies, and more.
What are the disadvantages of SBA Veterans Advantage Loans?
The most significant disadvantage of SBA loans is the difficulty in getting approved. While you might assume that partially guaranteed loans are easier to qualify for, and it's a logical assumption, the truth is often the opposite.
Since the SBA doesn't provide concrete qualifications, lenders can set their own standards, and some are more stringent than others. For example, commercial banks are more biased toward established companies.
The loan application process also requires a lot of patience and having enough runway to wait for the approval. Aspiring applicants might wait weeks to get a determination if the SBA will guarantee the loan.
It's not uncommon to meet with several different lenders and submit multiple applications. Some lenders will tell applicants to try again in a year when finances have improved.
SBA Veterans Advantage Loan Pros & Cons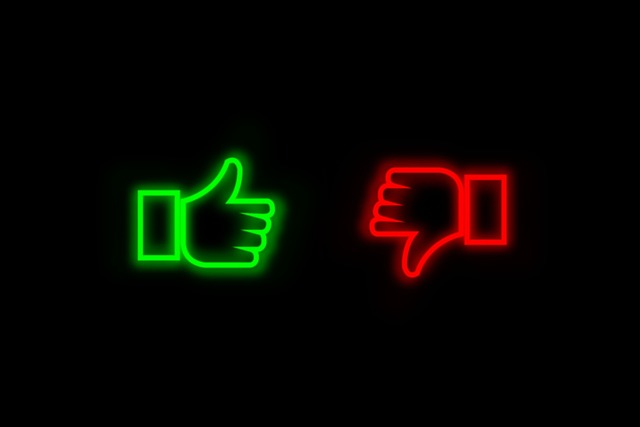 Pros:
Reduced loan fees for veterans.
Helps support veteran-owned businesses.
High borrowing amounts – up to $5 million.
Low interest rates and long repayment terms.
You can use the funds for a variety of business purposes.
Cons:
Lengthy application and approval process.
Large amounts of paperwork.
It might require collateral.
It almost always requires a personal guarantee & down payment.
Requires good-excellent credit.
Frequently Asked Questions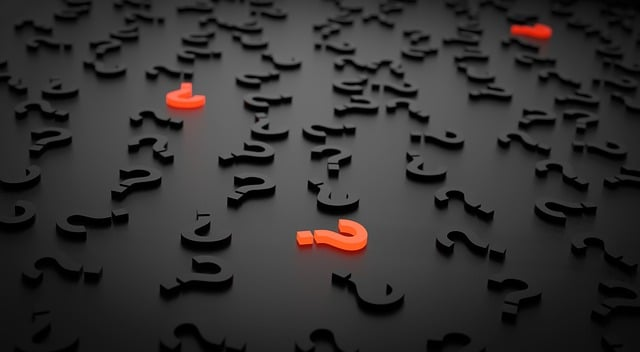 Here are the most common questions about SBA Veteran loans.
What are VA Small Business Loans?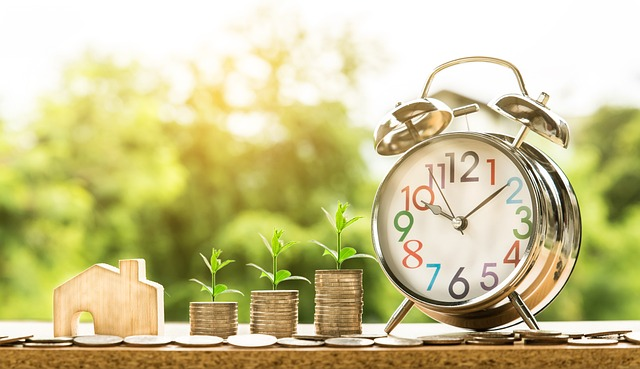 People sometimes refer to SBA veteran loans as "VA small business loans" or "SBA VA small business loans." While these terms are used interchangeably with SBA loans, it's a bit of a misnomer as the Office of Veteran Affairs (VA) does not provide business loans for veterans. Instead, you secure a VA small business loan through the SBA.
What happened to the Patriot Express Loan?
The Patriot Express loan program expired in 2013, despite its popularity. The veteran business loan program offered veteran-owned businesses up to $500,000 at interest rates 2.25%-4.75% above the prime. However, SBA veteran loans offer similar interest rates with borrowing amounts of up to $5 million.
What disqualifies you from an SBA Veterans Loan?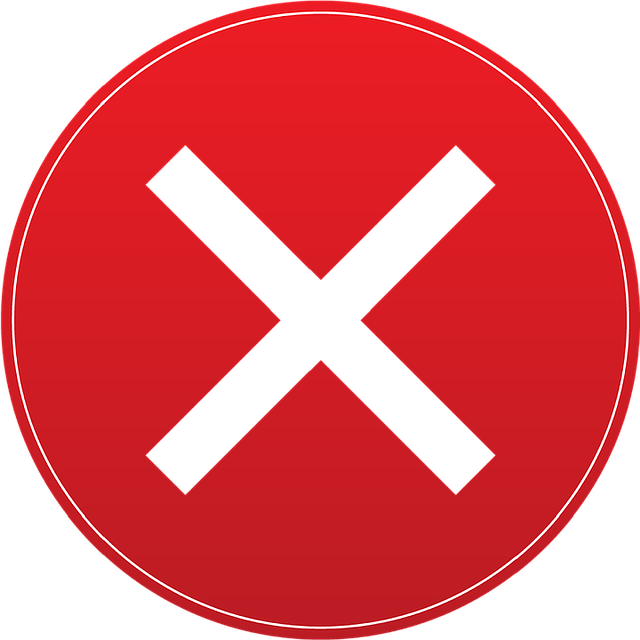 Service members who received a dishonorable discharge might not qualify for the Veterans Advantage loan. As mentioned, SBA loans are difficult to qualify for whether you're a veteran or not. Here are some of the general disqualifications for all SBA loans.
Restricted Industries
The SBA excludes businesses in specific industries. Those include:
Real estate investment firms.
Companies engaged in speculation.
Gambling businesses such as casinos.
Rare coin and stamp dealers.
Multilevel marketing (pyramid scheme) businesses.
Religious businesses, charities, and other nonprofits.
Government agencies.
Lending institutions.
Business Owner Character
The SBA requires all business owners to submit statements demonstrating good character, reliability, and responsibility. Fortunately, most military veterans excel at showing good character.
However, any business owner applying to the SBA cannot:
Be incarcerated, on parole, or probation.
Be currently under indictment or other forms of criminal charges.
Have previously defaulted on federal loans, such as student loans
Credit Score
SBA-approved lenders check your personal credit score when you apply. Each lender sets its own cutoff, but generally, you'll need a credit score between 650-700.
What are my alternatives to SBA Loans?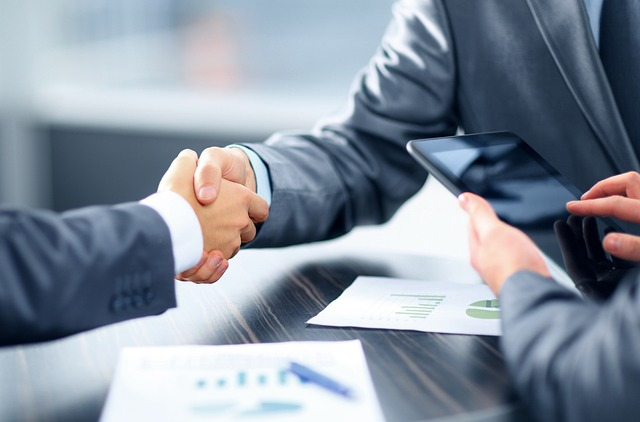 SBA loans are the most advantageous small business loans in terms of cost, but they are far from your only option. Many online lenders offer many small business financing solutions to meet your needs. Several lenders include unique opportunities for veterans.
You may be interested in any of the following Small Business Loans:
SBA Veterans Advantage Program – Final Thoughts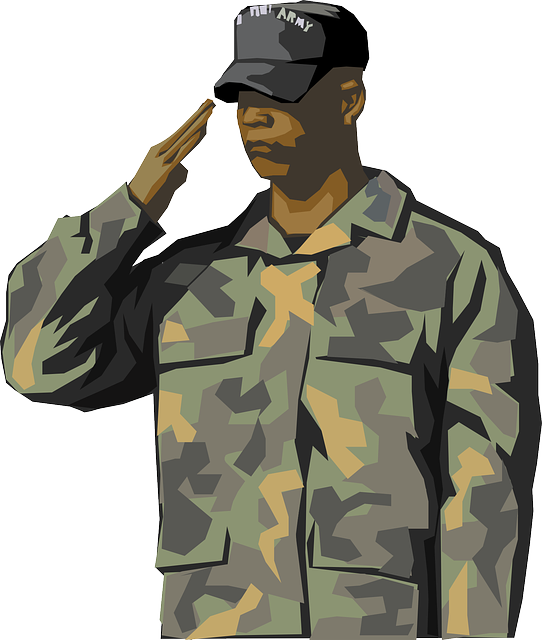 Military members serve their country in one of the noblest ways possible. As veterans, many service members continue to contribute to the nation's success by running small businesses. Small business is the lifeblood of the economy.
Fortunately, small business financing programs are available specifically for veterans and their spouses—the SBA Veterans Advantage loan and the MREIDL help support and grow veteran-owned businesses.
Contact us if you have any questions about SBA loans for veterans or are ready to apply. Our loan executives can help you find the right loan for your business needs.