What is a Commercial Auto Loan?
Commercial vehicle loans are financing products that allow businesses to acquire needed vehicles on credit. You might see it listed as commercial vehicle financing, business auto financing, or business auto loans.
Some lenders offer a dedicated business vehicle financing product. Or, a company could use a business term loan, equipment financing, or even a line of credit to purchase a vehicle. Many lenders allow you to finance new and used vehicles.
Examples of commercial vehicles you can finance include:
Standard passenger cars.
Heavy-duty trucks.
Semi-trucks.
Work vehicles (dump trucks, flatbeds with towing equipment, etc.)
Some lenders only offer commercial auto financing for passenger vehicles and light-duty trucks. You'll likely need to use an equipment loan for a heavy-duty truck, heavy equipment, or specialty vehicles.
Commercial financing for a business vehicle is similar to a personal car loan in some ways. But it differs in the following ways:
In the Business's Name: Well-qualified borrowers might be able to put the vehicle in just the business's name. That keeps the debt off your personal credit report and protects you from liability related to the vehicle's usage. For less qualified borrowers, you may need to offer additional collateral or sign a personal guarantee.
Used for Business Purposes: The vehicle you're financing must be used by business members for business needs. Examples include transporting clients or team members, delivering goods, or picking up supplies. The lender will likely ask for documentation and a plan of how the business will use the vehicle.
Potential Tax Deductions: Business owners can potentially deduct business vehicle ownership and operation costs when they finance or lease a vehicle. You can use the standard mileage rate or actual expenses deduction method. You could also potentially deduct the vehicle's depreciation under Section 179. Consult with your tax pro or accountant about possible business tax savings.
How do Commercial Vehicle Loans work?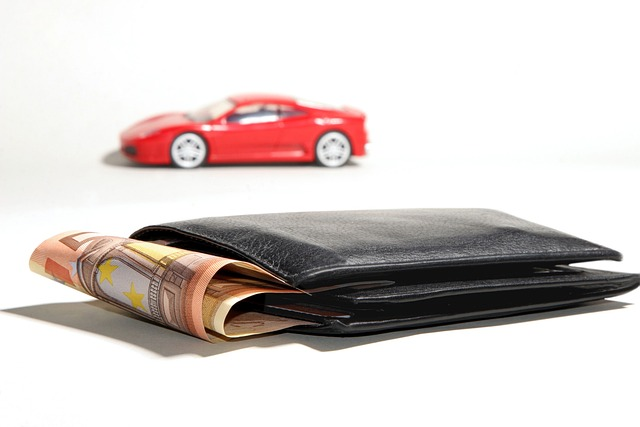 Each lender sets its own borrowing amounts, rates, and terms for commercial vehicle loans. Using equipment financing through our lender network to finance a business vehicle offers the following features:
Amounts: Up to $5 million per piece of equipment.
Factor rates: Starting at 3.5%.
Terms: 1-10 years.
Funding speed: 3-10 business days.
The process generally goes as follows:
Step 1: Find the vehicle(s) you want to finance.
Step 2: Find the lender or lending marketplace that offers the best amounts, rates, and terms for your business and cash flow.
Step 3: Check eligibility requirements to see if your business qualifies. If possible, try to pre-qualify to see potential terms and rates.
Step 4: Gather your documents. You'll typically need the business vehicle invoice, government-issued photo ID (driver's license or passport), business bank statements, voided check, proof of insurance, and some financial statements. Traditional lenders like banks and credit unions may need extensive documentation, such as a business plan, business and personal tax returns, balance sheets, etc.
Step 5: Complete the lender's application process.
Step 6: In most cases, the lender sends the funds directly to the auto dealer to purchase the commercial vehicle. However, if you're using a business term loan, the lender may send the money to your business bank account for you to purchase it from the dealer.
Step 7: The lender holds a security interest in the vehicle title or places a lien on it. The vehicle is the collateral, which is known as a self-collateralized loan. If the business defaults, the lender repossesses the vehicle to recoup its losses.
Step 8: You repay the loan amount plus interest and fees. Most loans have fixed monthly payments, depending on the specific lender, interest rate (fixed or variable), and your qualifications. Once it's paid off, you own the vehicle outright.
Where do you get a Commercial Vehicle Loan?
Small business owners can apply to traditional lenders or alternative lenders for a commercial auto loan. Some car manufacturers or car dealerships might also offer direct financing.
Traditional Lenders
Traditional lenders include banks and credit unions. Banks can be local community banks or large commercial banks.
You'll generally need excellent credit, at least two years in business, and high annual sales or revenue to qualify for a bank or credit union commercial car loan. In addition, your business would need to be a credit union member to apply there.
As mentioned, traditional lenders tend to have extensive documentation requirements. They also take several business days to a few weeks to close and fund the loans.
However, traditional lenders typically offer the lowest rates, fewer fees, and the most favorable loan terms.
Some banks that provide commercial vehicle loans include:
Ally Bank Business Auto Loan.
PNC Bank Small Business Vehicle Finance Loan.
Santander Commercial Vehicle Financing (Member FDIC and a wholly owned subsidiary of Banco Santander, S.A.)
Truist Small Business Auto and Commercial Vehicle Loans.
Alternative Lenders
Alternative lenders are non-bank financial institutions that offer business financing to small businesses that can't qualify for a bank loan or have an urgent funding need. You'll sometimes see them called online lenders or fintech lenders since they usually provide convenient online applications powered by financial technology (fintech) tools to analyze and approve loan applications quickly.
Most alternative lenders can review and approve commercial vehicle loans within 24 hours, and several offer same-day credit decisions. Once approved, they can typically fund the loans within 24-72 hours, with some offering same-day funding.
Since alternative lenders aren't bound by the same rules governing banks, they're typically more lenient about your personal credit score and time in business. However, the tradeoff for the accessibility, quick approvals, and fast funding is that they typically have higher interest rates and more fees than traditional lenders.
Credit-challenged business owners might also receive shorter terms and more frequent repayment periods.
Some alternative lenders that offer commercial vehicle loans include:
Direct Financing
As mentioned, some car dealers or manufacturers offer direct financing. Usually, one of their banking partners provides the funds, and you'll pay the bank directly.
Direct financing could save you time spent finding and applying to a lender or lending marketplace. However, you won't be able to select the lender, so you'll have fewer options.
Some car dealerships offer Buy Here/Pay Here financing, which does not involve a separate financial institution. But these arrangements are usually only available for low-cost used vehicles.
What are the benefits and drawbacks of Commercial Auto Loans?
Like any financing product, commercial vehicle loans have advantages and disadvantages.
Advantages
Small business owners have many traditional and alternative lender options that offer business auto loans. Most forms of commercial vehicles can be financed as long as it's used for business purposes.
Auto loans don't have mileage limits, and you own the vehicle at the end of the term. The vehicle you're financing is the collateral for the loan, and that built-in collateral makes it easier to qualify.
Some commercial vehicle loan lenders provide financing to cover soft costs like title and registration. You may be able to deduct operating, repair, and depreciation costs from your business taxes.
Disadvantages
All financing comes at a cost, and you'll pay more in interest and fees than if you purchased it outright. Some lenders require signing a personal guarantee, allowing them to pursue your personal assets if the business defaults on the loan.
Business vehicles have ongoing expenses such as commercial auto insurance, gas, and maintenance. Depending on the lender and loan type, you might have to make a down payment of 10%-20%.
Commercial Auto Loan Pros & Cons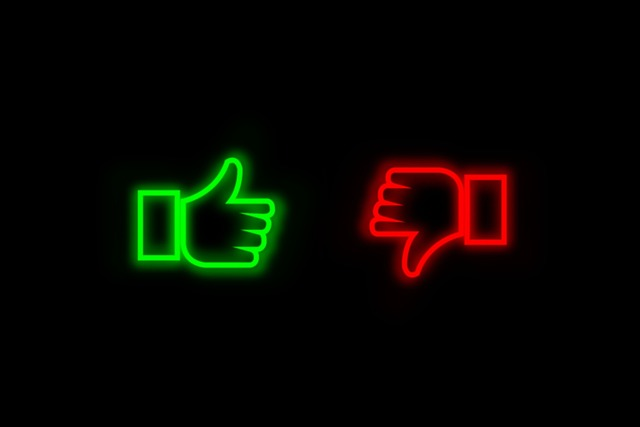 Pros:
Multiple lender & loan options.
Can finance most business vehicles.
Built-in collateral could make it easier to qualify.
No mileage limits.
You own the vehicle at the end of the term.
Could potentially finance soft costs.
Possible tax deductions for vehicle expenses.
Cons:
You'll pay more in interest and fees than if you purchased it directly.
Might require signing a personal guarantee.
Ongoing expenses like commercial auto insurance & fuel costs.
Might require a down payment.
You're responsible for maintenance & repair costs.
Traditional lenders have strict qualifications.
Alternative lenders have higher interest rates.
How do I qualify for Commercial Vehicle Financing?
Each lender sets different eligibility criteria. Approved businesses we work with here at UCS typically meet the following minimum requirements:
Personal credit score: 600+.
Time in business: 1 year.
Annual revenue: $250k+.
How to apply for a Commercial Vehicle Loan:
Follow these steps to apply for a commercial auto equipment loan with United Capital Source.
Step 1: Make sure the commercial vehicle is the right purchase for your business.
You want to ensure your business vehicle is worth the cost of the loan. Can it handle your mileage and usage requirements? What is the projected resale value at the end of the loan term?
Step 2: Gather your documentation.
When applying for a commercial auto loan, you need to provide the following:
Driver's license.
The invoice for the business vehicle or fleet.
Voided check from your business checking account.
Bank statements from the past three months.
Financial statements.
Step 3: Complete the application.
You can apply directly through our one-page application in a matter of minutes or contact one of our loan experts to guide you through the process.
Step 4: Talk to a representative.
A senior account executive will reach out to you after receiving the application. The call will discuss your business needs and focus on your offers for commercial vehicle loans. We offer complete transparency, and there are no hidden fees or surprises.
You'll get a complete breakdown of loan amounts, terms, and interest rates. Once you have all the information, you can see which options make the most sense for your equipment auto loan.
Step 5: Get approved.
Your loan goes through when your application meets underwriting requirements and gets credit approval. Next, the funds go directly to the vehicle seller to pay the invoice. We can help you set up automatic payments, or you can arrange to pay by check or electronic payment.
Frequently Asked Questions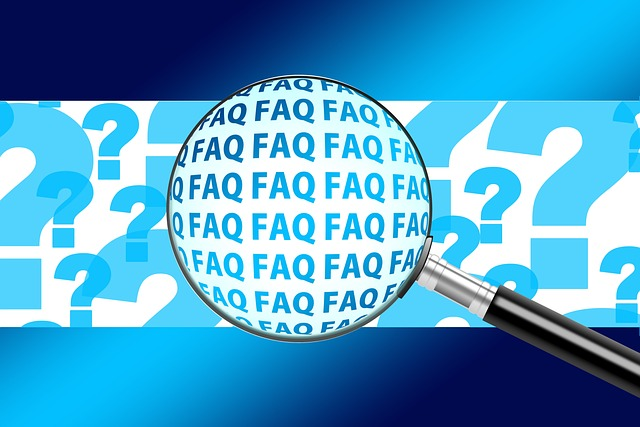 Here are the most common questions about commercial vehicle loans.
Is a Commercial Auto Loan or Commercial Auto Lease better?
Some lenders let you lease vehicles instead of purchasing them with a loan. Deciding between an auto loan or lease depends on your specific needs, concerns, and goals. It also depends on the vehicle and its life expectancy.
Commercial vehicle loans are better for vehicles with increased long-term value. For example, work trucks and delivery vans depreciate slower than passenger vehicles.
Auto leases are better if you only plan to use the vehicle for a few years. Lease payments are typically lower than loan payments. However, you do not own the vehicle at the end of the term.
Some commercial auto leases include the option to purchase the vehicle at the end of the term. However, that either requires a large balloon payment if it's a fair market value lease or a larger monthly payment if it's a capital lease.
Not every lease lets you finance new and used vehicles, whereas auto loans typically do. On the other hand, commercial auto leasing typically covers repairs and replacements.
Can I get Commercial Vehicle Financing with Bad Credit?
Since the collateral is built into the loan, commercial vehicle financing companies are typically more willing to work with bed credit borrowers. However, bad credit business loans usually have higher interest rates, shorter terms, and more frequent repayments.
What are my alternatives to a Commercial Auto Loan?
Equipment financing or a commercial auto loan are the most direct ways to finance purchasing business vehicles. However, other business loans could provide the necessary funding. Some of the following options also require personal guarantees.
Business Term Loan
A business term loan is a traditional financing structure where the company receives the loan proceeds as a one-time cash disbursement. Businesses can use the funds for working capital or capital expenditures, such as purchasing a business vehicle.
Business Line of Credit
Instead of a one-time disbursement, a business line of credit activates the loan proceeds as an available credit limit. You can draw funds from the credit line as needed and only pay interest on what you draw. While business lines of credit are typically used for working capital and covering unexpected costs, using the funds to purchase a business automobile may be possible.
Some lenders provide a commercial line of credit specifically for adding multiple vehicles piecemeal to assemble a commercial fleet. However, these arrangements are more common for larger credit facilities than small business loans.
Alternative Business Funding Solutions
Alternative business funding options, such as a merchant cash advance or invoice factoring, are most commonly used for operating capital or smoothing out cash flow gaps. However, funders usually impose few limits on how you can use the funds, so it is theoretically possible to use merchant cash advances or accounts receivable financing to purchase a commercial vehicle.
But, these business solutions are typically very costly with short repayment terms. While technically possible, it would be far from the best way to fund your business auto needs.
SBA Loans
Another option is to apply for SBA equipment financing. The US Small Business Administration (SBA) partially guarantees up to 85% of the loan amount, giving lenders more security to offer higher amounts at lower rates. They're considered the "gold standard" of small business financing.
Review our essential guide on SBA Commercial Vehicle Loans for more information.
How to Get a Commercial Auto Loan – Final Thoughts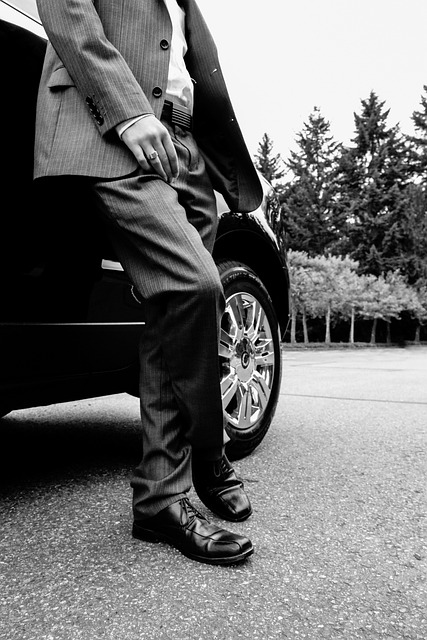 Getting a commercial auto loan requires researching your available lending options to determine where you'll most likely qualify. In most cases, you'll also need a business plan showcasing how the vehicle will be used for business purposes.
Established businesses with excellent credit can likely get a commercial vehicle loan from a traditional bank or credit union. Younger businesses or those struggling with poor credit scores are more likely to qualify at an alternative business lender or alternative business lending marketplace.
Contact us if you have more questions on commercial vehicle loans or to apply for a business vehicle equipment loan. Our business funding experts can help connect you with lenders who can finance your commercial auto needs.